Marriage, bridal bouquets, I love everything that involves wedding flowers. The intensity, the love, the joy, the family feeling, everybody looks adorable. When two hearts collide - an incredible moment.
When Two Hearts Collide
The heart! The heart! It's an important day when another heart beats faster for you, and especially together - with the same beat! I made this wedding bouquet for the bride, I believe that two hearts are symbolically connected with one whole, at the same time it will beat for a very long time!
How Creativity Turns Into Design With a Meaning
Each time, when I make a bridal bouquet, I ask about the dress a bride is going to wear on that special day. What is a style that she prefers? What are her expectations? And all the rest of 'Wh…' es that are important to ask to be very precise with the bouquet that is going to be created. As I was told this time it was just a humble municipal ceremony and a small diner for her family. And the dress was going to be just an elegant one in dark blue. So, my intention was to create a special bouquet. A bouquet that would tell everybody that this day is special for this small group of people… crossing the street or maybe laughing at the table in a cozy restaurant.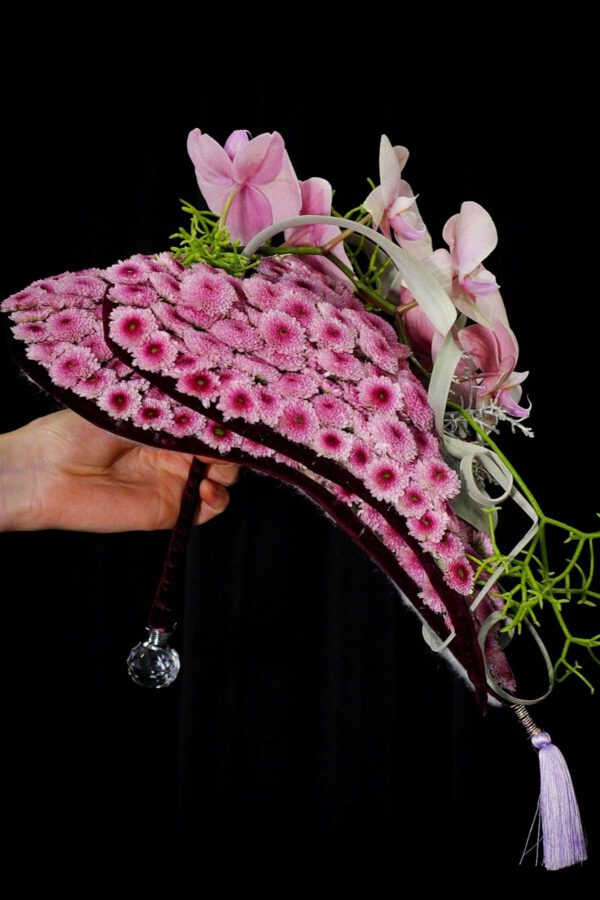 Inspiration from Pirjo Koppi
I have put a lot of effort and love into what I was doing, because I wanted to believe that two hearts symbolically merged into one whole will be followed by the hearts of two-in-love, beating at the same rhythm for a very very long time. The inspiration came from a finished floral designer Pirjo Koppi making beautiful hearts. I hope that even small projects that we put a lot of our heart into can do a very good job! And all the efforts that we put in trying to make someone feel good and smile will return in a snowball effect making happy many people around.