As a business owner, your employees are your greatest asset, so keeping them engaged should always be a top priority. Unfortunately, with the many challenges that the floral industry faces today, this aspect is often passed over.
But here's the real deal: employee engagement is critical to a company's success and should never be overlooked. According to Gallup's latest "State of the Workplace" report, employee engagement proved to be the fundamental factor that affects work satisfaction and business profitability, showing that companies with a highly engaged workforce are 21% more profitable than those with disengaged staff.
To fully understand the link between employee engagement and business success, let's take an in-depth look at employee engagement and why it's extremely essential in the workplace.
What Is Employee Engagement, and What Does It Look Like?
Contrary to popular belief, "employee engagement" does not mean "employee happiness." A person can be happy at work, but that doesn't mean they are working hard or productively.
The term "employee engagement" refers to the level of an employee's commitment and emotional connection to a company and its goals. To put it simply, it's how much a person cares about their job.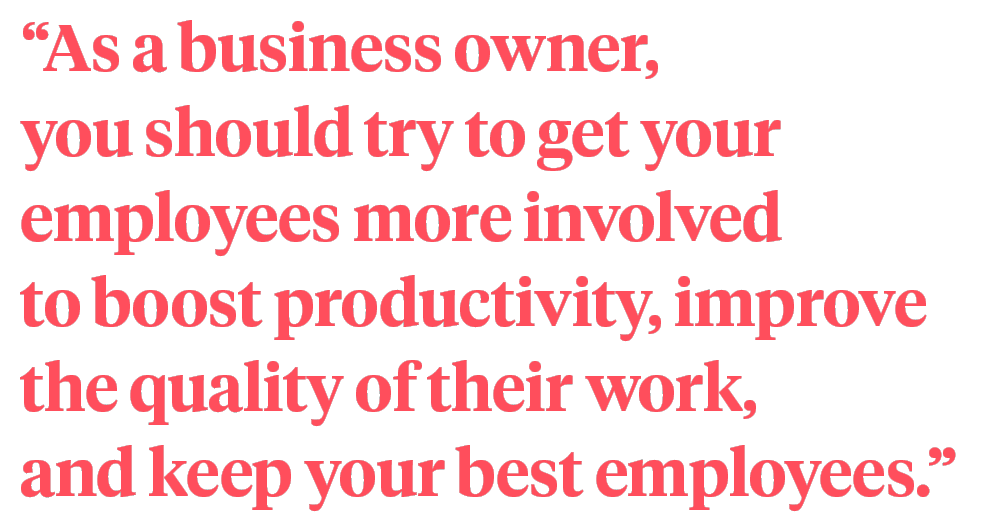 Here are some telltale signs of an engaged employee:
An engaged employee shows up not because they're being paid or waiting for the next promotion, but because they're invested in what the company can achieve.
An engaged employee puts in discretionary effort, not just the bare minimum.
An engaged employee values and understands the company's mission, goals, and objectives.
An engaged employee feels fully included and understands his or her role as a member of the team.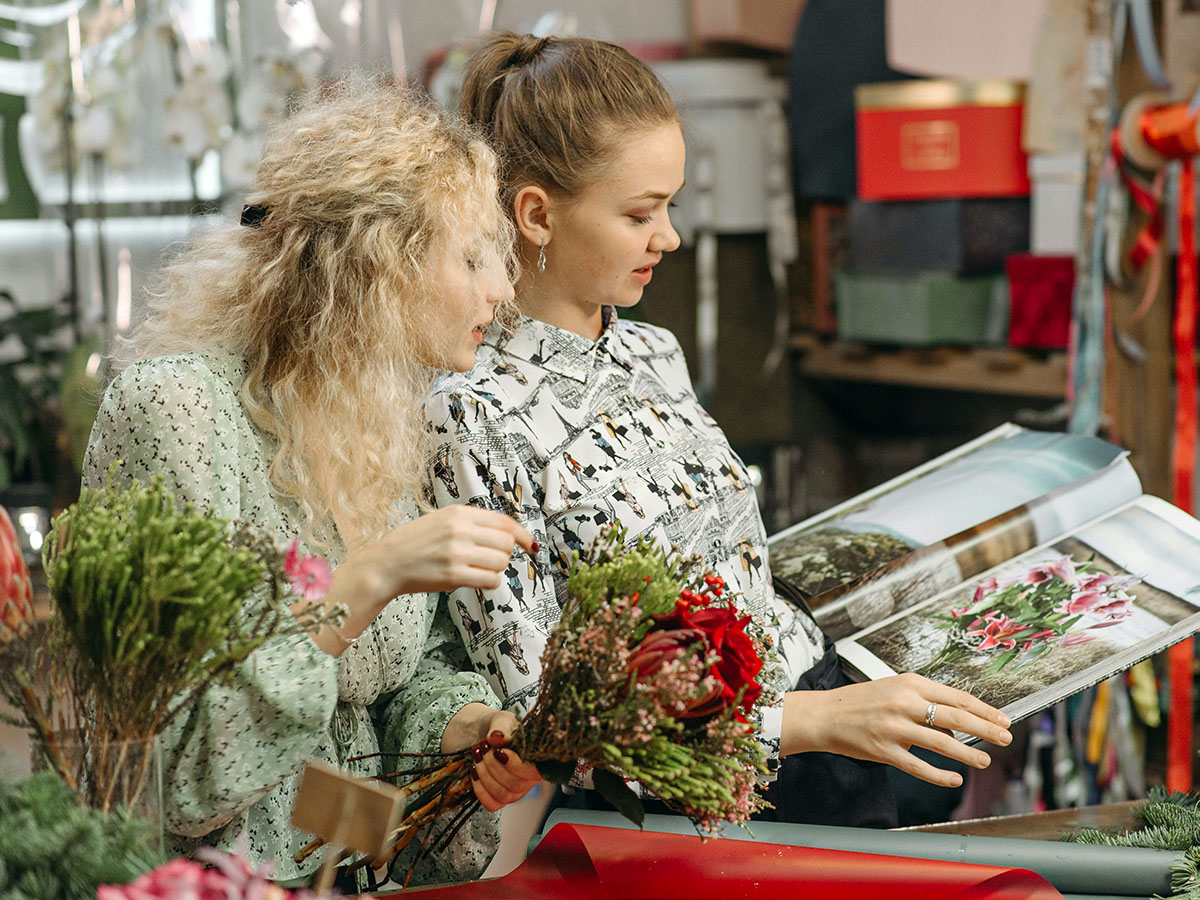 5 Reasons Why Employee Engagement Leads To Any Company's Success
1. Reduces Turnover Rate
Retaining employees has always been a challenge in the floral industry, especially in the retail sector. Let's face it: If your employees don't care about their work or your goals, they're not going to stick around.
Employees today are not just looking for a paycheck; they join a company with expectations and goals. And when you fail to provide those, they are more likely to leave their jobs and look for better options.
Focusing on employee engagement improves retention and reduces your turnover rate. This helps your company not only save costs on hiring and recruiting but also prevents the loss of productivity and morale that comes with constantly having to train new hires for the same job.
2. Boosts Productivity
Engaged employees work harder because they like what they do and believe in their value to the company.
Productivity isn't about the number of hours worked, but the quality of work performed. Employee engagement makes it more likely that your workers will go above and beyond what is expected of them. This is especially true in the flower business, where skills like creativity, organization, and customer service are often needed.
A self-directed employee takes the initiative and completes tasks using their own judgment rather than waiting for instructions from others, which encourages employee engagement. For floral businesses, this leads to one huge advantage: freedom from micromanagement.
3. Improves Customer Satisfaction
Employee engagement leads to better customer experiences and, over time, makes customers more loyal.
When employees are engaged, they care more about the customer because they want to do a good job for themselves. Since they believe that their employer values them, they are more likely to do so when dealing with customers.
And engagement impacts customer loyalty beyond just day-to-day friendly interactions. Engaged employees are willing to set realistic expectations for customers, solve problems, and promote your business while staying on brand.
In return, highly satisfied customers make great PR machines, as they are more likely to recommend a business to others if they had a positive experience.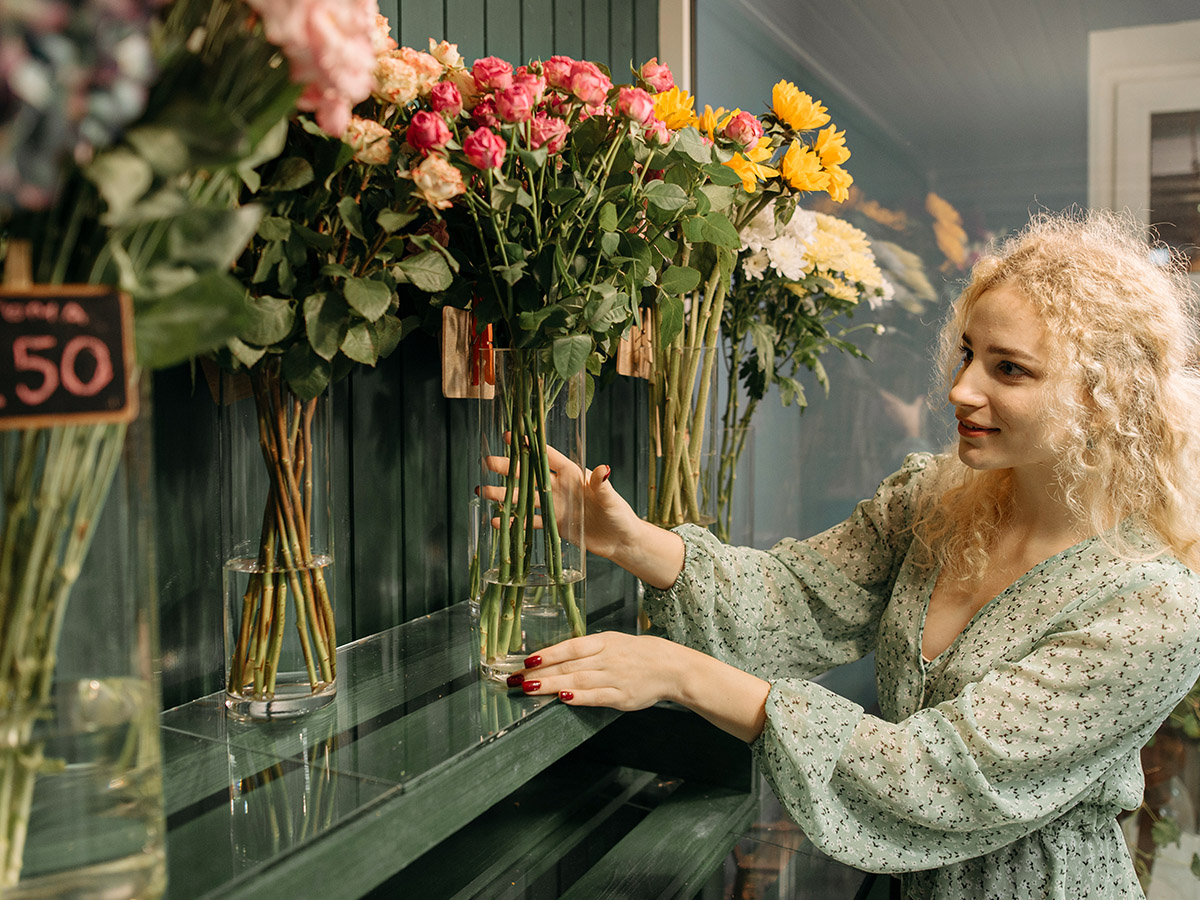 4. Better Team Performance
Individual performance improves team performance, and an engaged employee has the power to influence others by setting a good example and encouraging higher morale so that other members of the team are more likely to feel engaged in their own roles.
Because of their strong commitment to the company, engaged employees understand that bigger achievements can be accomplished only in the presence of teamwork. They are not afraid to give helpful inputs, exchange feedback, and collaborate with other employees and management because they feel the support of their professional network.
5. Improves The Hiring Process Through Brand Recognition
Some of the most raved-about companies on job search platforms like Glassdoor and LinkedIn are those that have positive reviews from current and former employees who share their experiences about the work environment and company culture.
Engaged employees act as your brand ambassadors who vouch for you and your business. People looking for jobs and people who might hire them trust their opinions, so if your employees talk positively about working for your company, they could attract top talent.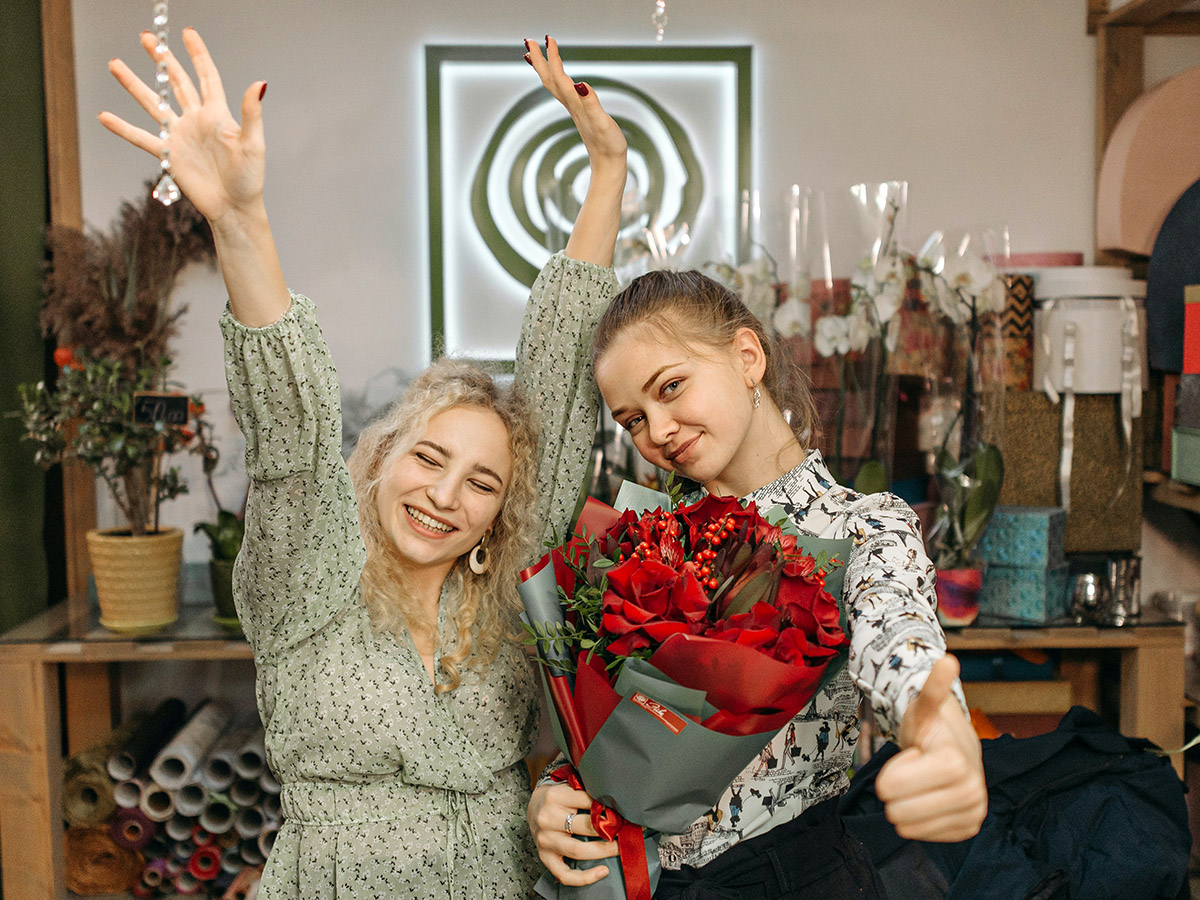 Hire Motivated People Who Will Help Your Floral Business Grow!
As a business owner, you should try to get your employees more involved to boost productivity, improve the quality of their work, and keep your best employees. The first step is hiring the right people for which the business owners can use Ducknowl. Look out for our next month's blog on what are the steps you can take to improve employee engagement.

As a floral recruitment company, Pollen Talent matches the best talent with the best companies. We'll help streamline the hiring process so you can find the best candidate to meet your professional goals. Contact us today to find out how we can help you with your hiring needs.
All photos by Pavel Danilyuk from Pexels.