Search Engine Optimization, or SEO, is the process of increasing traffic to your website through search engine results. The higher you rank in search results of search engines such as Google, the higher the chance of people visiting your website. Most people think of SEO and jump to keywords. While keywords are an important part of the practice, SEO consists of a lot more. Read on to find out how SEO benefits the floral industry, from farmers and wholesalers to marketers and florists.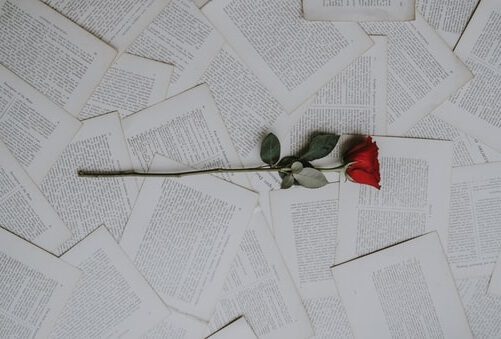 Importance of SEO
SEO is integral to any business that has an online presence because of the huge role it plays in all steps of the sales funnel. Affecting everything from awareness to research and conversion, SEO can be the difference between consumers reaching the conversion stage or giving up in the middle of the process. Therefore, understanding the customer and their needs at every stage of the funnel and optimizing content for them at every stage can help your conversions go through the roof.
Targeting Relevant Keywords
While SEO consists of more than just keywords, there's no denying that these are important and can make a big difference when used correctly. Keywords help you target your audience – the more focused they are, the better since there's a higher probability of your content being seen. Think about it – "roses" will result in millions of views but "white roses from Italy in Boston" will make the search much more specific. The art of choosing keywords is complicated and you have to strike a delicate balance between competitiveness and hits. Here are the top three keywords for the following phrases.
Florist
• Florist near me • Send flowers • Florist delivery
Flower Wholesaler
• Flower wholesale near me • Fresh flower wholesaler • Flower wholesale market
Rose Farms
• Rose farming • Rose farm near me • Rose fresh cut flowers Including relevant keywords isn't just limited to your content – it should be included in the metadata, titles, image captions, and more. However, you should note that overstuffing keywords can backfire in a major way. Make sure to use keywords organically throughout the text.
SEO and the Floral Industry
While SEO is important for all industries, it is especially important for the floral industry. With the rise of floral e-commerce, the emphasis on user experience (UX), and the COVID-19 pandemic changing buyer habits, SEO is more important than ever. No matter which part of the floral industry you're in, an SEO strategy is key to increased sales and revenue. You can use both, local and global SEO, to gain an advantage in the industry. We think it's safe to say that although the floral industry is booming, the market is saturated. With so many options available to consumers, you need to stand out – search engine optimization is the best way to achieve this, with higher rankings ushering potential clients and business partners to your website. There are many facets of SEO that those in the floral industry can target, but we have discussed some of the most common ones below.
Keywords
As we discussed earlier, keywords help narrow down searches and help you target a specific audience. This depends on your business and the products or services you're offering. However, choosing the right keywords and organically incorporating them can be difficult – an SEO expert can help with this.
User Experience
To keep your bounce rate low, you need to ensure that your website caters to visitors. User experience can involve many things, ranging from aesthetics and navigation to user-friendliness and accessibility.
Responsive Design
If your website doesn't cater to different devices such as mobile phones and tablets, prepare for your bounce rate to increase. To keep the reader engaged and spend more time on your website, it's important to prioritize responsive design. This increases the likelihood of sales.
SEO Done Right
However, SEO will not result in increased sales and conversion unless done properly. This is why you need professionals and their expertise. Those who don't fully understand your business will not know exactly who to target or how the industry works. For example, if you hire an SEO expert who has years of experience in the computer science and engineering industries, they will know how to use SEO strategies. However, this comes at the risk of them not understanding your specific needs. SEO success is highly dependent on hiring specialists who are familiar with your line of work. If you hire someone completely new to the floral industry, there will be a learning curve. Those in the floral industry, such as New Bloom Solutions, combine SEO expertise with expert knowledge of the ins and outs of floriculture, the supply chain, and more. This, in turn, gives you the perfect recipe for success. New Bloom Solutions understands the floral industry and its customers, and thus, won't need a learning curve that might interfere with smooth operation. Additionally, with a company like New Bloom, you're sure to see an increase in sales and conversion and can count on a better return on investment. If you're looking for such a company, don't hesitate to
contact us
at New Bloom Solutions.
Book a consultation
with us and let us revolutionize your business.