I'm Céline, the passionate and enthusiastic lady behind Fleur de Coeur, a Paris-inspired flower studio. Expressing the perfection of nature is the driving force and source of inspiration behind each of my creations.
Where It All Started for Fleur De Coeur
My love for flowers started in my early childhood, but I could not yet imagine where it would lead later and what role flowers would play in my life.
My grandmother Lea's garden certainly played a major role in my search for who I really was and what I stood for. It was a lush garden, full of forgotten flower varieties, like dahlias, lilacs, and scented roses,... Nature could take its course, and authenticity and romance were central.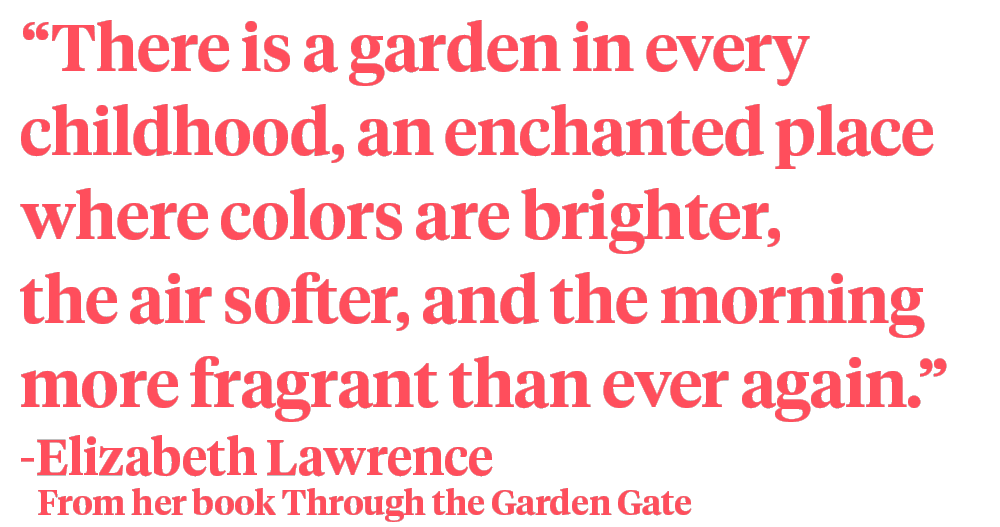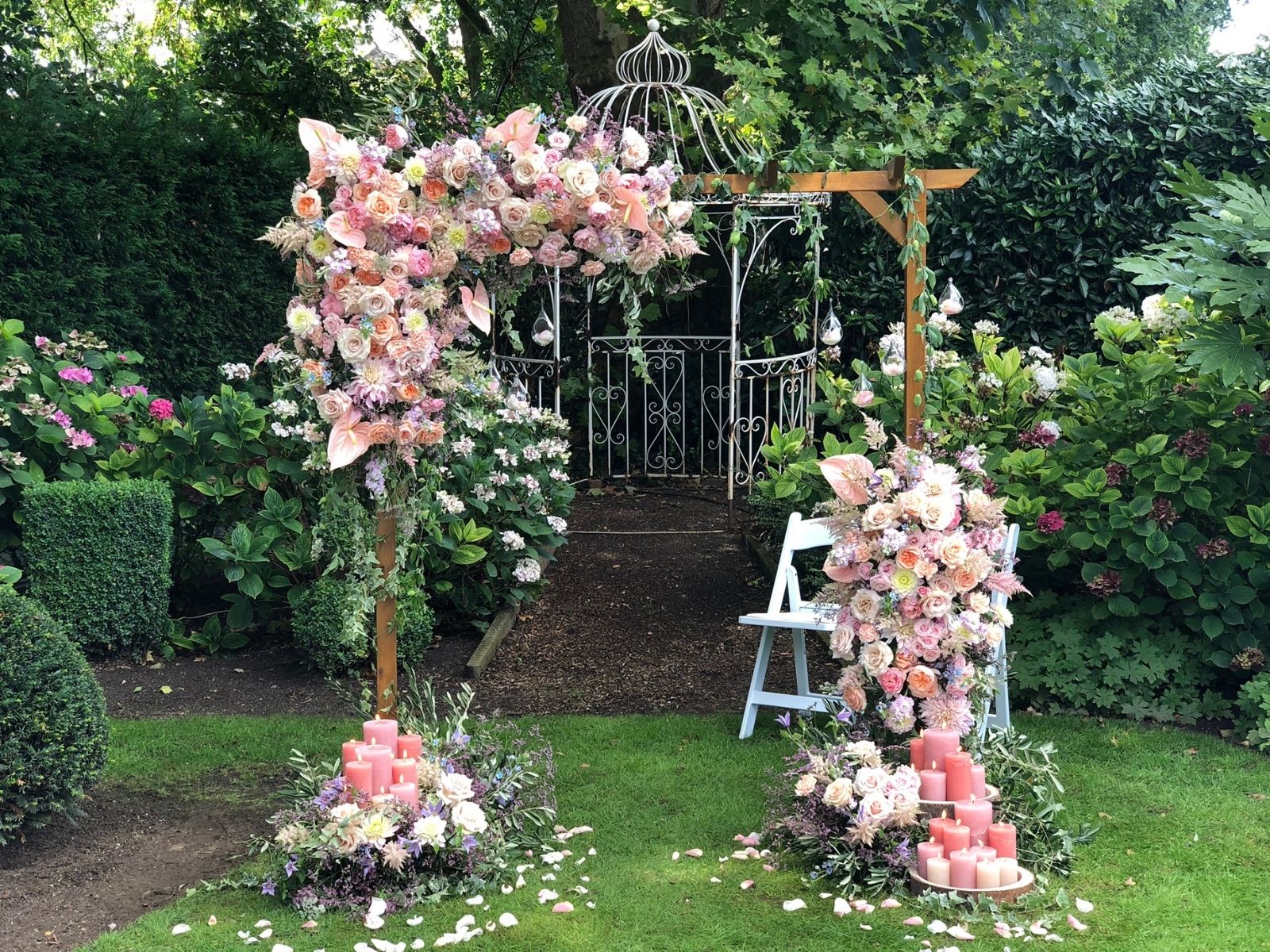 Design: @fleurdecoeur.be
Abundance, Color, and Texture Come First at Fleur de Coeur
Flowers were my personal outcome to happiness. Abundance, color, and texture come first. My path in the legal profession - I studied law and worked as a legal advisor - was obviously not the path I wanted to walk. So already in an early stage, I decided to leave that. To rediscover me, I had to rediscover the attraction I felt for flowers since childhood. "There is a garden in every childhood, an enchanted place where colors are brighter, the air softer, and the morning more fragrant than ever again." - quote by Elizabeth Lawrence from her book Through the Garden Gate.
Design: @fleurdecoeur.be
Fleur de Coeur Paris-Inspired
From the moment I made the decision to move to Paris and learn the Parisian style of floristry, I felt more connected to myself than ever before. I had the opportunity to learn in a Parisian school and do an internship at a leading flower shop.
The language of the flowers is reflected in my work. The interplay of colors, textures, shapes, and scents creates poetry and evokes emotions; it is "l'opulence" à la française; French opulence, and romance at its best.
Signature Style
My love for Parisian culture gave me the inspiration to reflect this style in my creations. Natural, romantically inspired bouquets and flower decorations are my signature style. That Parisian stamp is on my work as a conceptual florist.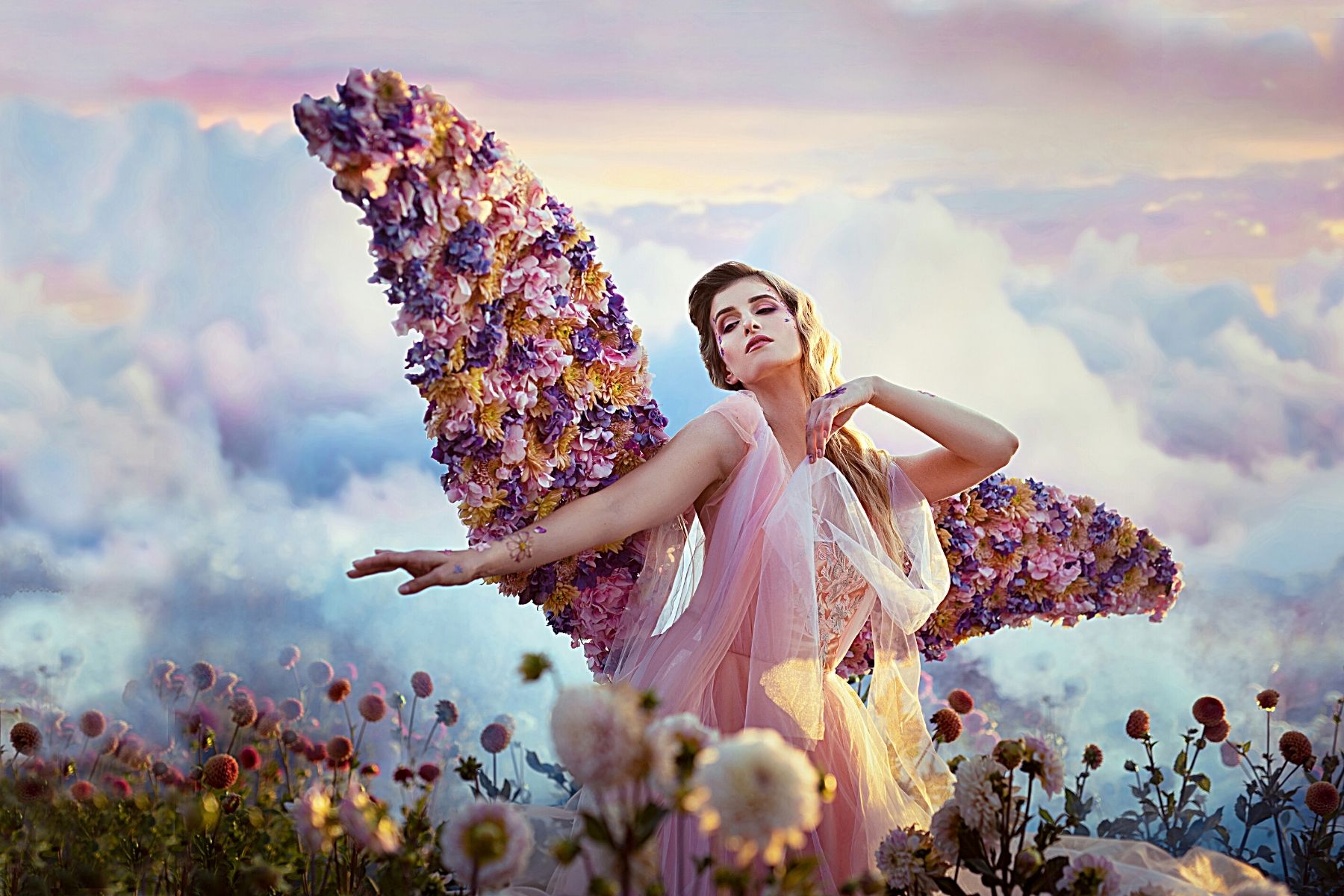 Design: @fleurdecoeur.be
Romantic, dreamy bridal work and unusual installations are closest to me. For photographers, I build settings that seem to have come straight out of a fairy tale or work of art, such as wings made of flowers, a setting with dried flowers inspired by artist Alphonse Mucha or a wedding dress made from petals for a couturier. With my work, I want to bring pure magic to my clients.