In the beautiful city of Ghent in Belgium, these days are all about Floralën Ghent. In our society people are increasingly looking for silence and rest, for themselves and their paradise. That paradise lies in a different place for everyone. Some find it in their green living room, others feel best in a park or their garden. I felt in paradise in my grandmother's garden.
My Grandmother's Garden
Within the overarching theme of Floraliën Ghent 2022 "My Paradise, a worldly garden", I have made a recreation of my late grandmother's garden. She has always played a determining role in my later decision to choose flowers as my profession. The garden was beautifully colored with shades of pink and purple, and it has always stayed with me as the place where I could be a carefree child and play in a dream world. This was my piece of personal paradise.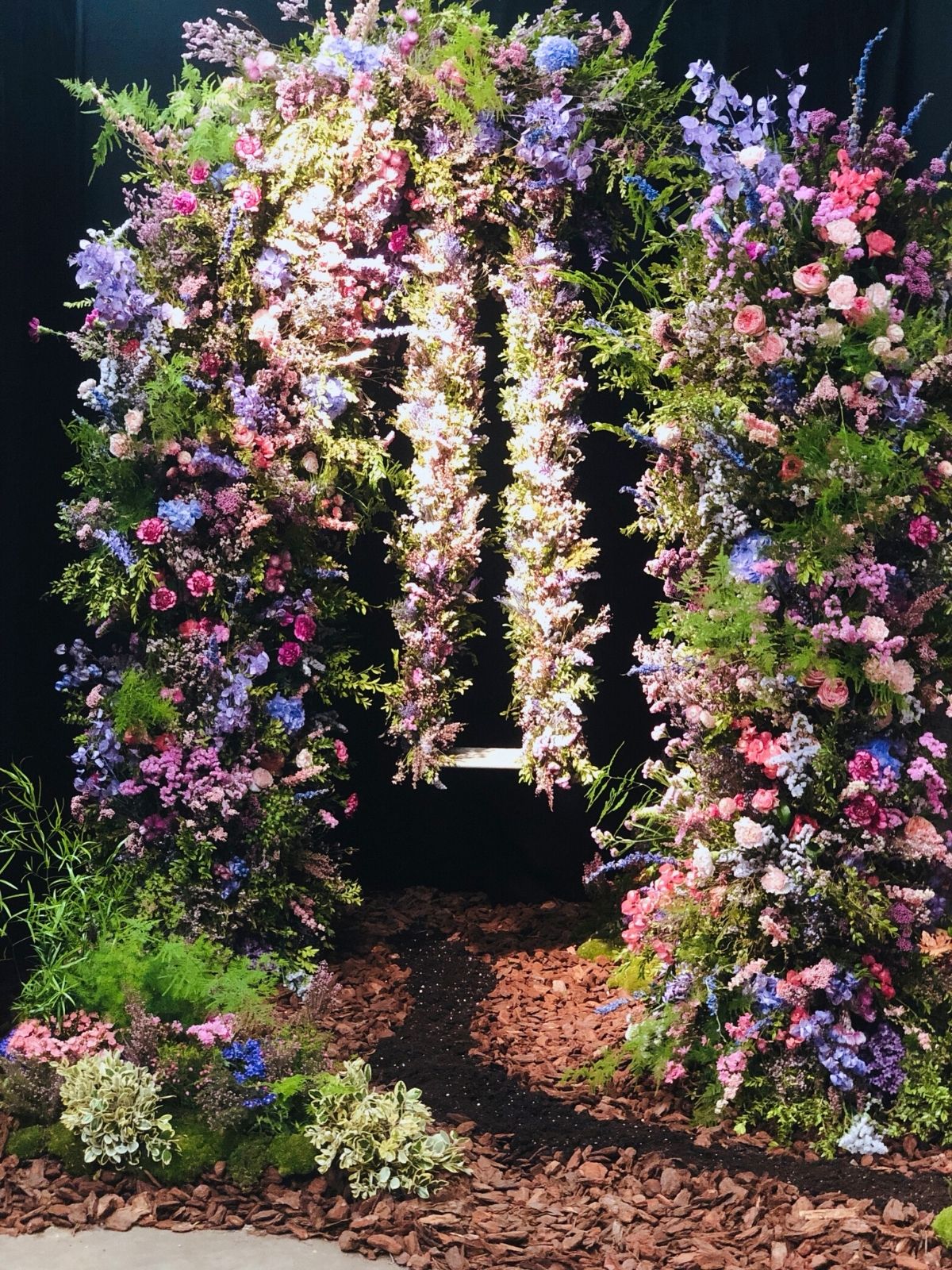 How it's Made
For the construction, we worked with an iron structure, where buckets are provided in certain places to provide fresh flowers with a water source. In this way, we could work foam-free. A base of boxwood twigs was chosen, a plant that is also often depicted in the paintings of the van Eyck brothers (a wink to the Van Eyck year 2020). We also worked with a lot of drying materials and carnations. As the final piece, we provided a swing, which symbolizes the carefreeness of childhood.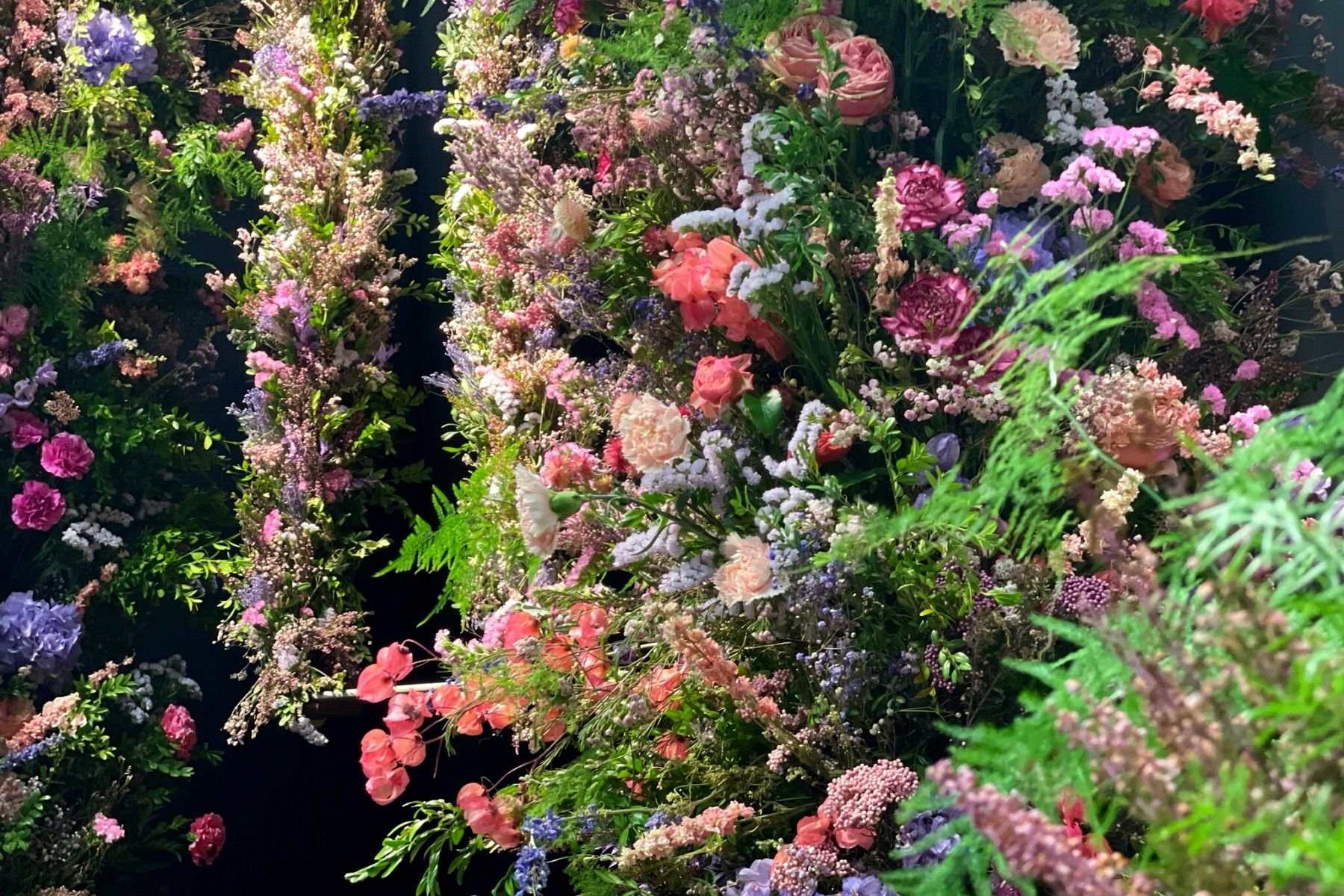 Special Thanks
I could not have done this design without the help of my friend Esther Van Wijngaarden. Special thanks to you Esther, I hope your business EVW freelance floral design will flourish and we may have many collaborations in the future.