When I got the chance to test the new red rose variety Red Bentley, my heart skipped a beat. So now I'm writing a love letter to the Red Bentley Rose. Honestly, I have had to learn to appreciate red roses over time as a florist. However, it is impossible not to fall in love with the beautiful, deep red color of the Red Bentley variety.
A Love Letter to Rose Red Bentley
With countless leaves in a texture reminiscent of velour, she is a real eye-catcher in floral arrangements. A bonus is undoubtedly her long vase life. The rose takes a few days to reach its peak, but it shows its true beauty once it has reached this stage. A nostalgic red rose at its best.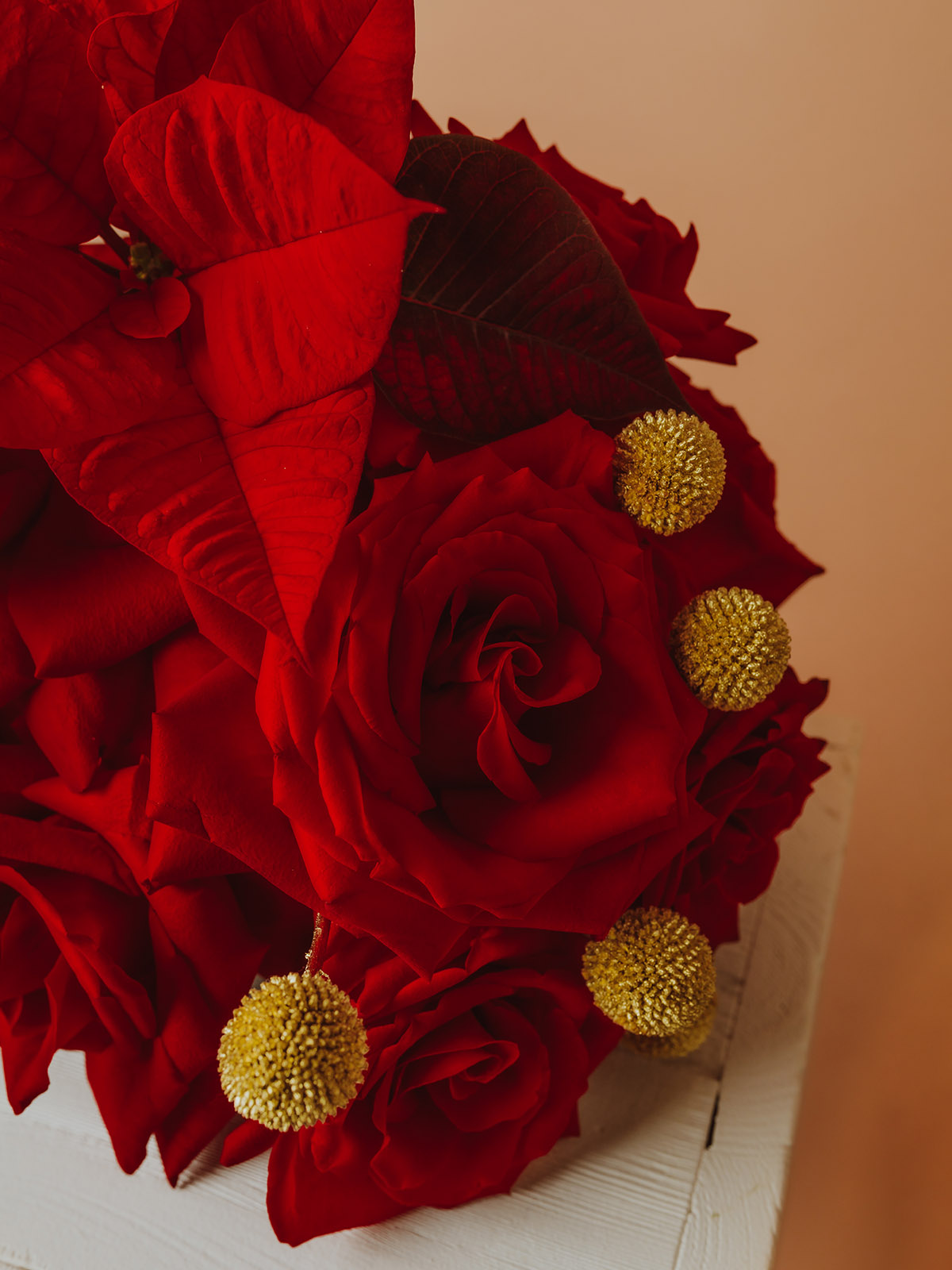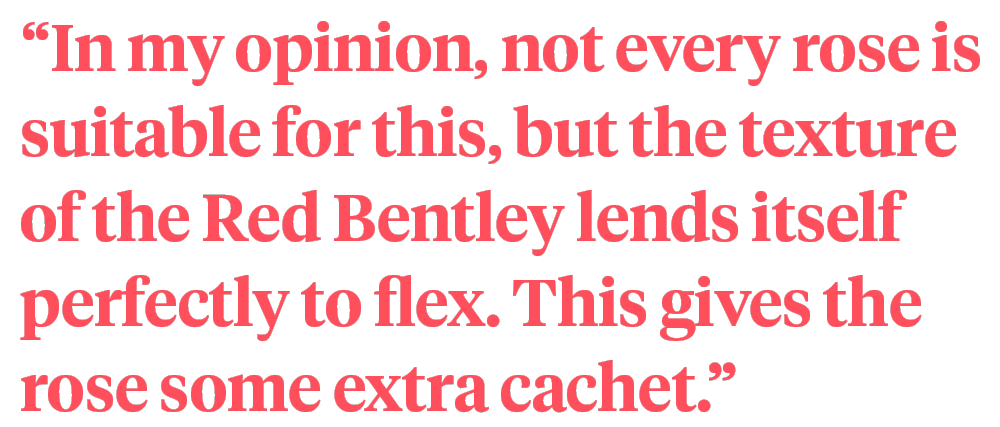 My Ode to Red Bentley
As an ode to the Rose Red Bentley, we created three different floral arrangements.
1. Plexiglass Cube
In the first arrangement, we used the Red Bentley in a more stylized, modern arrangement, combined with the poinsettia Christmas feeling and craspedia in gold hallmark. To give the piece an extra wintery vibe, we placed it under a plexiglass cube, creating the impression of flowers in ice.
2. Ceramic Dish
The second arrangement is characterized by a more natural, organic shape. As a base, we used a ceramic dish filled with chicken wire and water. We emphasized the natural character of the arrangement even more by using cedar branches. The eucalyptus parvifoglia in gold color and poinsettia Christmas feeling provide a festive accent.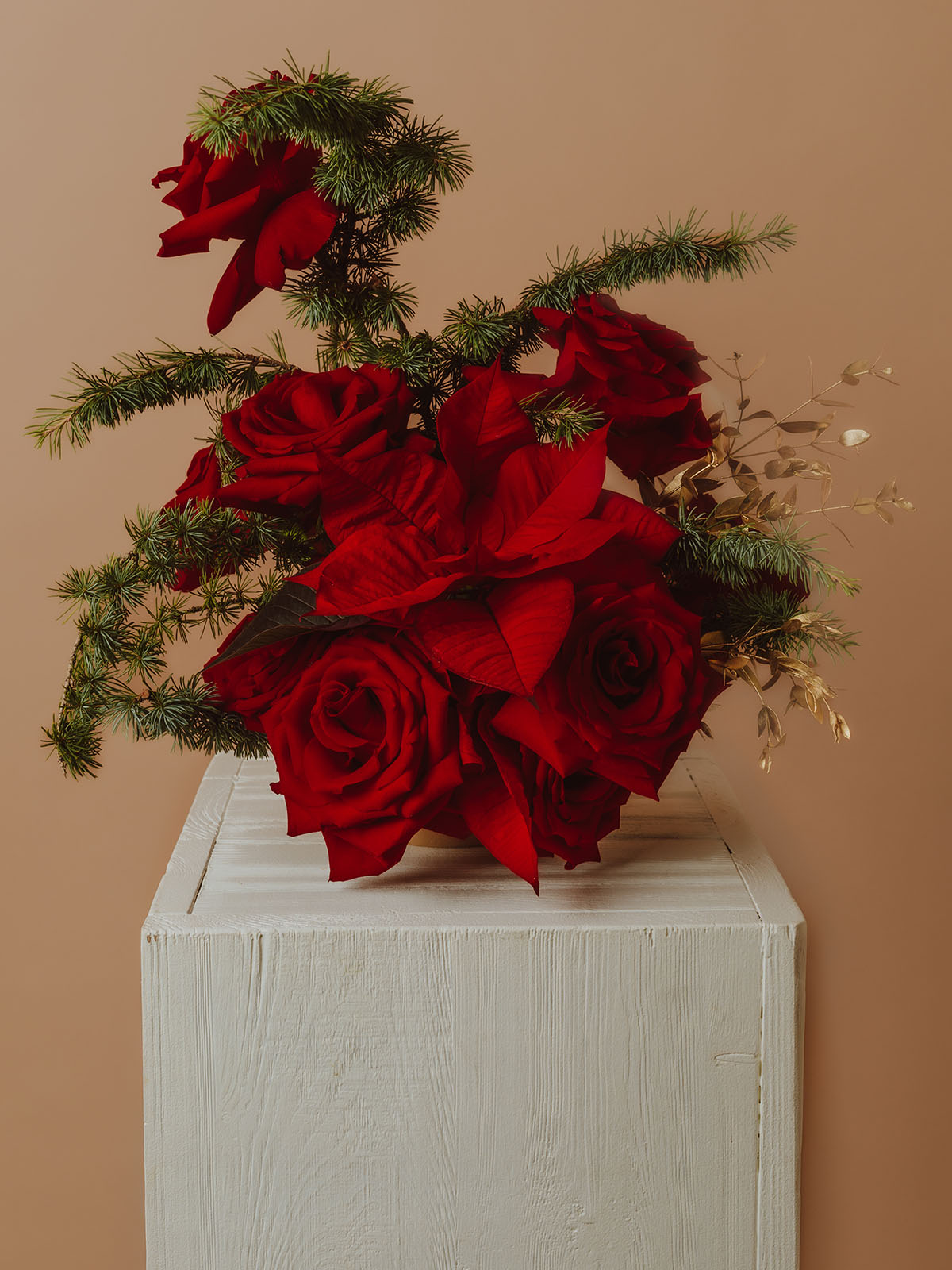 3. Candle Holder
As an extra, we used the Red Bentley in a minimalist piece that serves as a candle holder. We finished the work with Icelandic moss in a contrasting beige shade.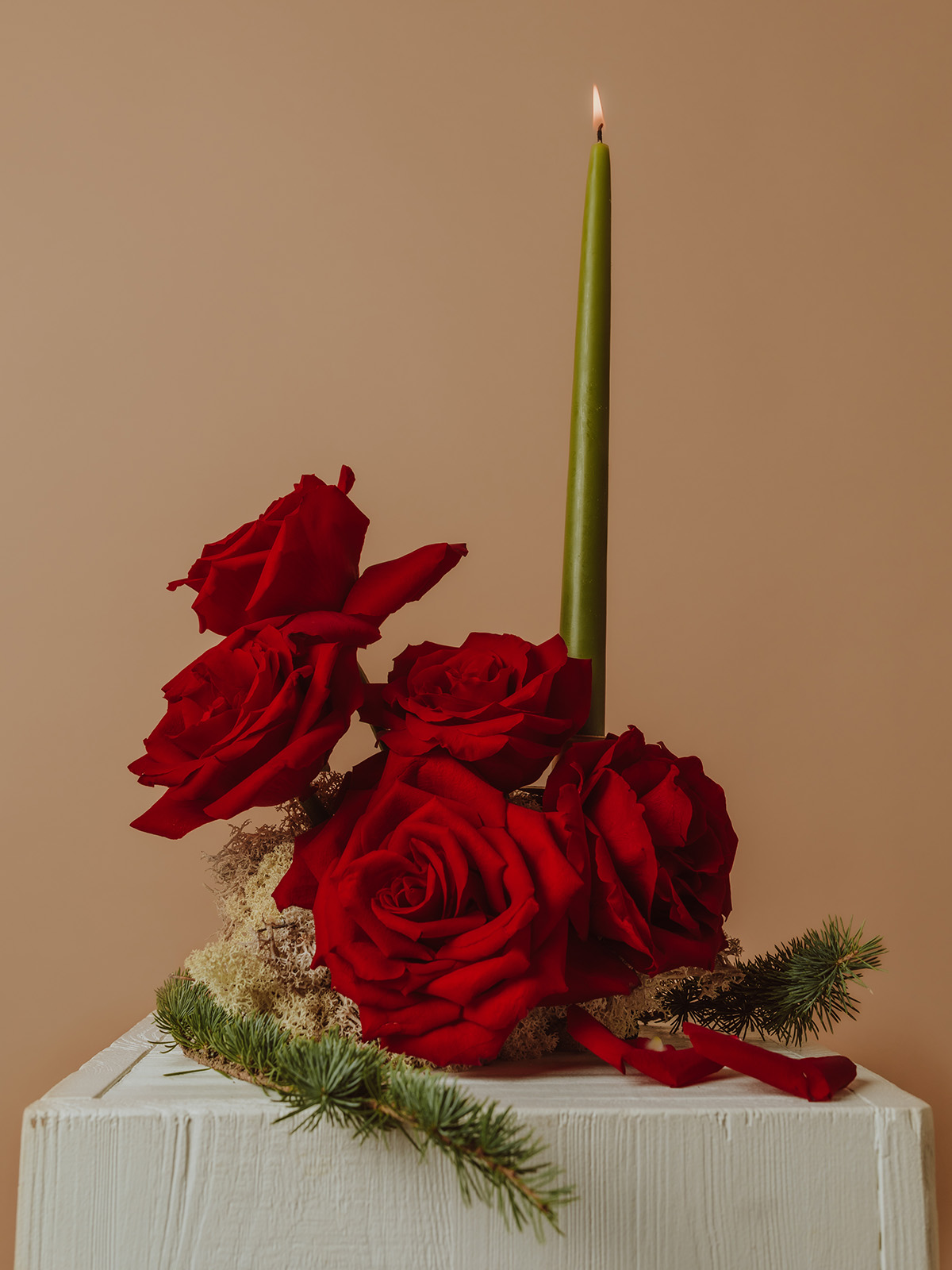 We deliberately chose to flex the petals of the Red Bentley in all setups. In my opinion, not every rose is suitable for this, but the texture of the Red Bentley lends itself perfectly to flex. This gives the rose some extra cachet.
The Rose Red Bentley is a sizeable eye-catcher if you ask me.
Céline Van den Berghe – Fleur de Coeur. Photo credits: Wild Stories Photography by Debby Vandeleur.
This blog was made possible by breeder Select Breeding, grower Rift Valley Roses, and flower processing company Fresco Flowers.