When it comes to floral design, innovation, and creativity are basic fundamentals that a prospective floral designer needs to have. As a young and aspiring designer, I, Verena Boelens, had the privilege to embark on a captivating project with OrcaGreen. This was part of an initiative spearheaded by Thursd.
My journey in this project took me through an exciting experience that saw me transform a variety of exquisite greens and foliage into a mesmerizing masterpiece that I aptly named 'Green Waterfall'.
Opportunity to Showcase Talent in Floral Design
At 19 years of age - and currently in my final year of the Flower, Greenery, and Styling program at Yuverta MBO Den Bosch - I eagerly sought opportunities to enhance my skills and broaden my horizons.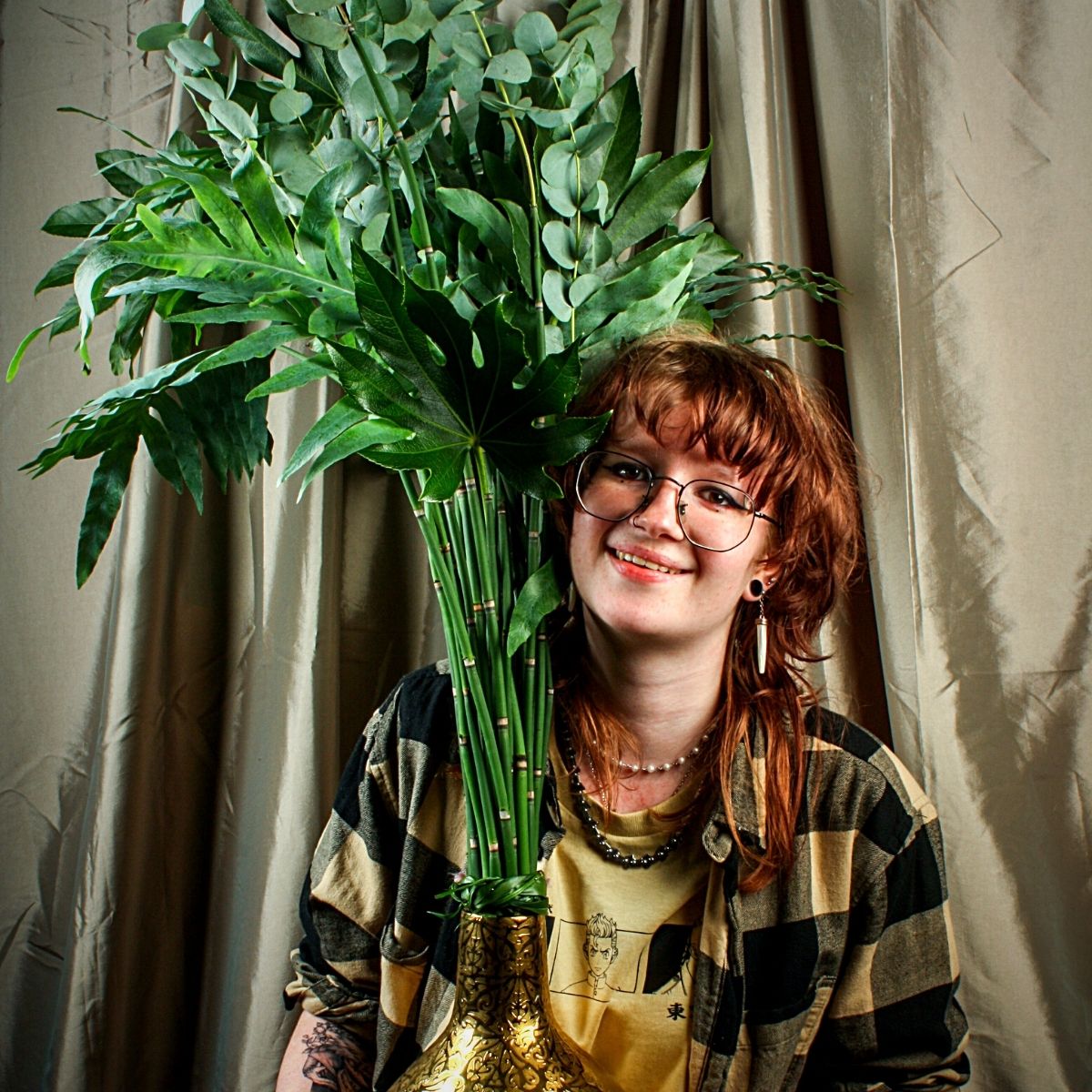 When the opportunity came to work with specific materials for an esteemed company, I knew this was a golden opportunity to showcase my talents and in the process, gain some more valuable experience.
My journey into the world of flowers and foliage led me to Pluk Bloemen, a flower shop known for its innovative creations. It was here that I whetted my skills and the ability to perceive materials in a unique way. This fresh perspective ignited a spark of inspiration within me, which ultimately paved the way for my remarkable green bouquet.
A Remarkable Green Bouquet
As the materials from OrcaGreen were unveiled before me, I was captivated by the array of shapes and colors within the greenery. From the straight elegance of Equisetum to the delicate branches of round Eucalyptus Cinerea, every element evoked a sense of wonder.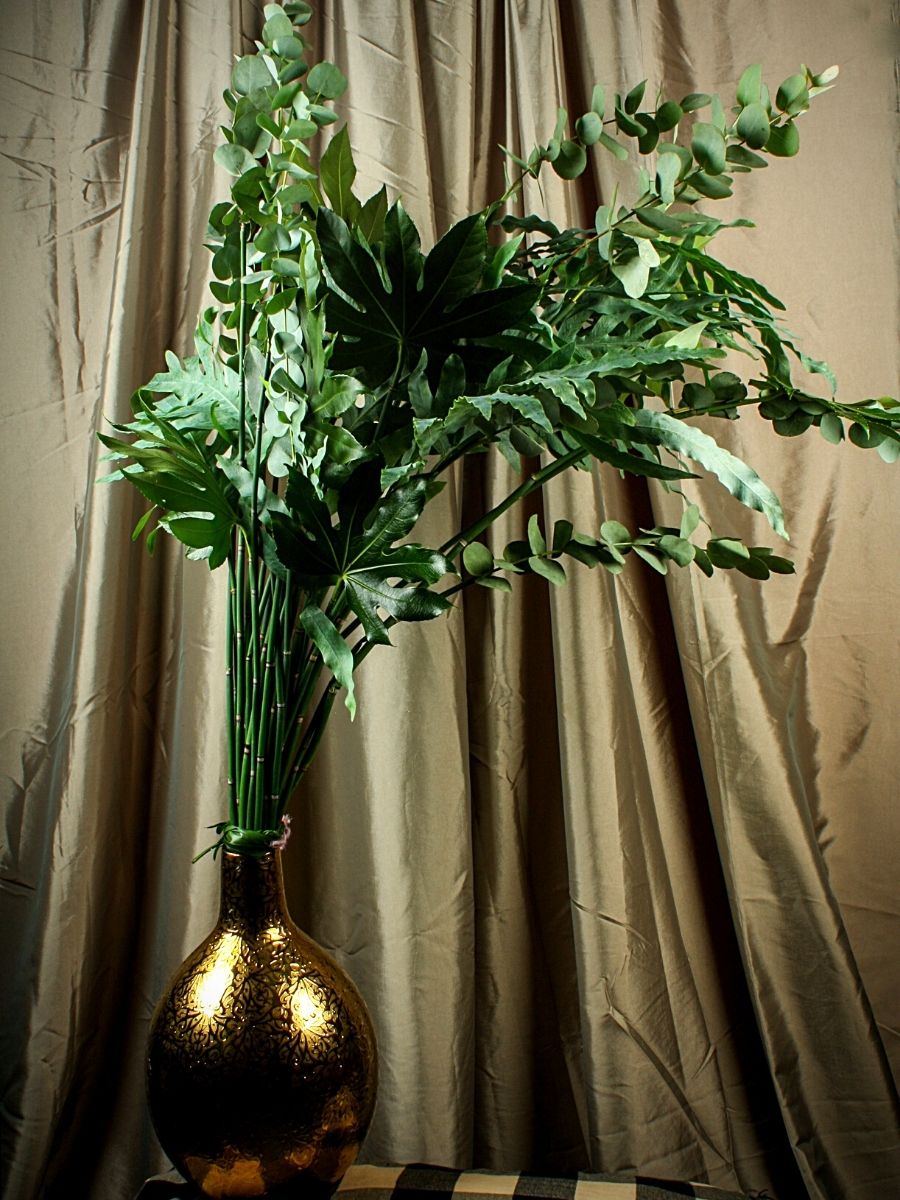 The small Aralia (Fatsia Japonica) leaves, Phlebodium (Blue Fern), and Equisetum (Snake Grass) each possessed their own unique qualities, but it was the Blue Fern that truly stood out with its captivating color variations in contrast to the other greens.
The slightly blue-gray hues intertwined with the dark green Aralia, while the Snake Grass displayed a striking green adorned with delicate brown stripes. These harmonious colors and shapes provided the perfect backdrop for my bouquet, ensuring that each greenery would shine individually without overpowering the others.
A Green Waterfall That Flows With Grace and Elegance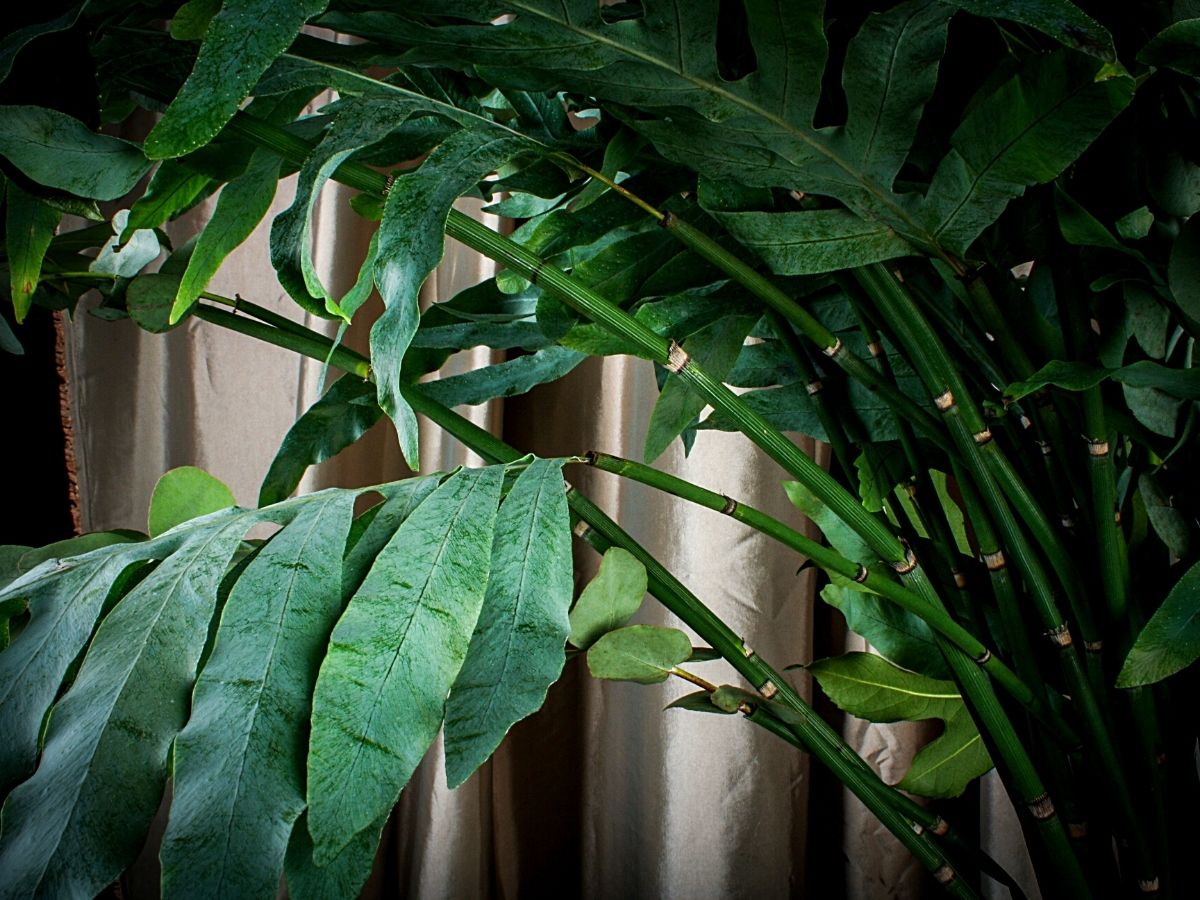 The serenity that emanated from these greens was undeniable, yet the challenge to create a stunning arrangement loomed before me. Turning this challenge into an exhilarating adventure, I embraced the task of crafting an innovative bouquet using only the vibrant green elements. The tonal shades of green played harmoniously together, infusing the bouquet with a calming aura that would captivate any beholder.
Initially, I pondered the difficulty of working with such materials, as inspiration didn't strike me immediately. However, as I immersed myself in the collection of greens and carefully examined each one, an idea suddenly sprouted in my mind. I envisioned a cascading masterpiece, a green waterfall that would flow with grace and elegance.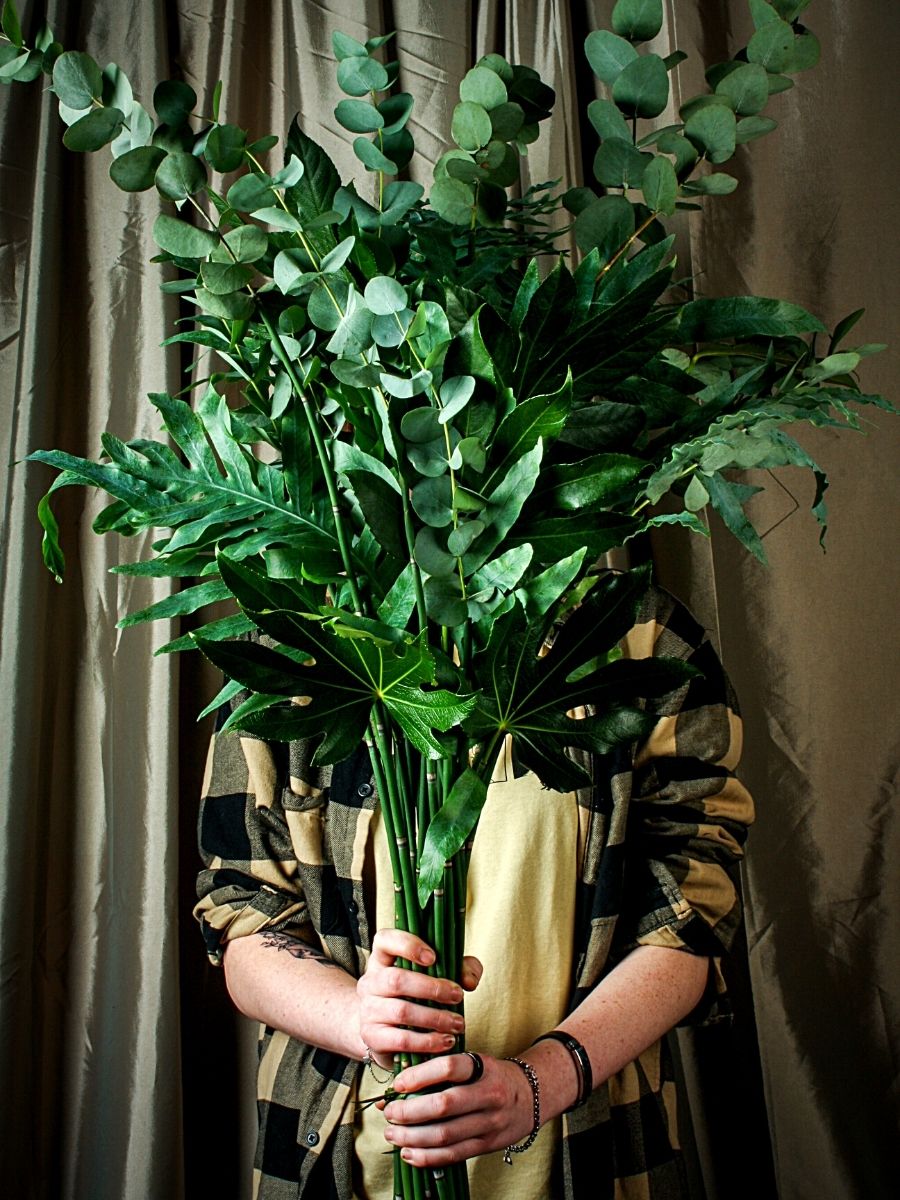 Without a fixed concept in mind, I embraced the experimental aspect of my work. The materials became my playground, and I explored their possibilities. This playful exploration led me to an enchanting technique that would shape my bouquet: I inserted the stem of a silver fern into the end of the Equisetum, starting with a small experiment to test its feasibility.
A Design That Exemplifies Nature's Beauty
The success of this trial stimulated me onward, as I sought to replicate the technique with the other materials. To ensure the stability of the Snake Grass, I fortified it with wire, guarding against any potential fragility. Step by step, the cascade of greens took shape, intertwined and secured with a braided Phlebidium and a delicate piece of string.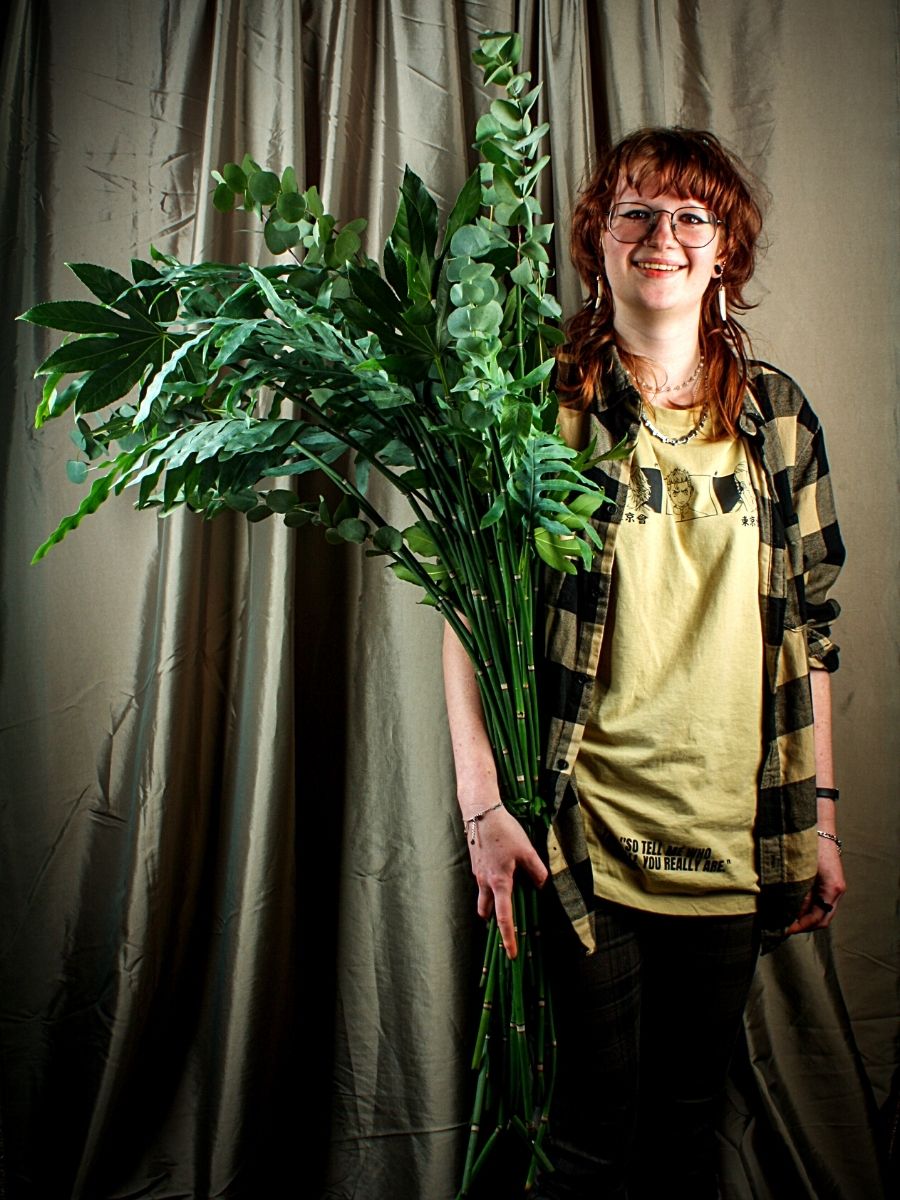 The result? A breathtaking green waterfall, which is an embodiment of nature's beauty and my dedication to harnessing its potential. This masterpiece serves as a visual symphony, with each green element serving its own unique role, and harmoniously blending together to create an awe-inspiring composition.
I am thankful for the opportunity presented to me by Thursd and Adomex, as it allowed me to practically exceed the limits of traditional floral design and artistry into a realm that showcases haute innovation and avant-garde creativity.
Follow Me on Instagram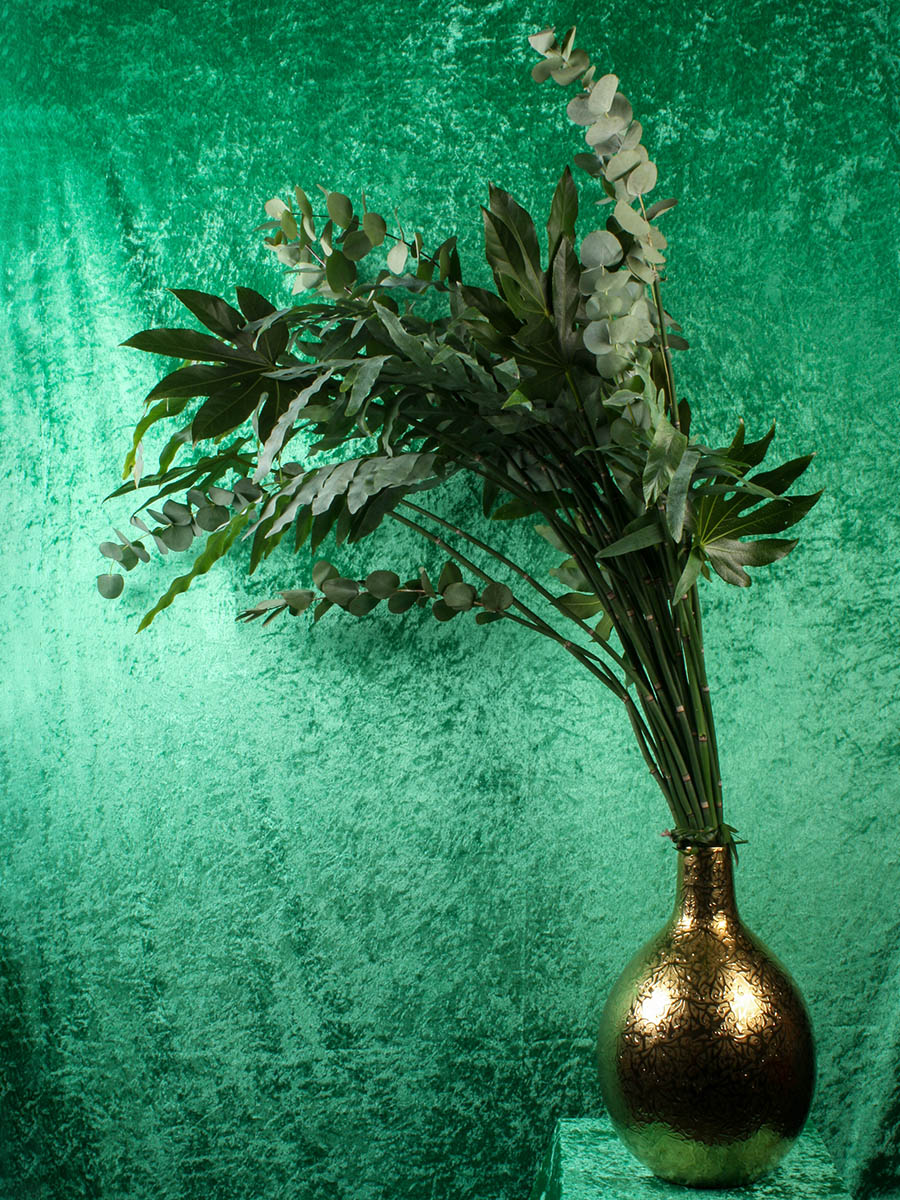 Do you love my floral designs? You can follow me on Instagram: @flowers_by_verena where you will get acquainted with more of my designs and be inspired by my floral arrangements.
Photos by Yuverta.