About
Calibrachoa Fancy Francy
A colorful charmer throughout the summer.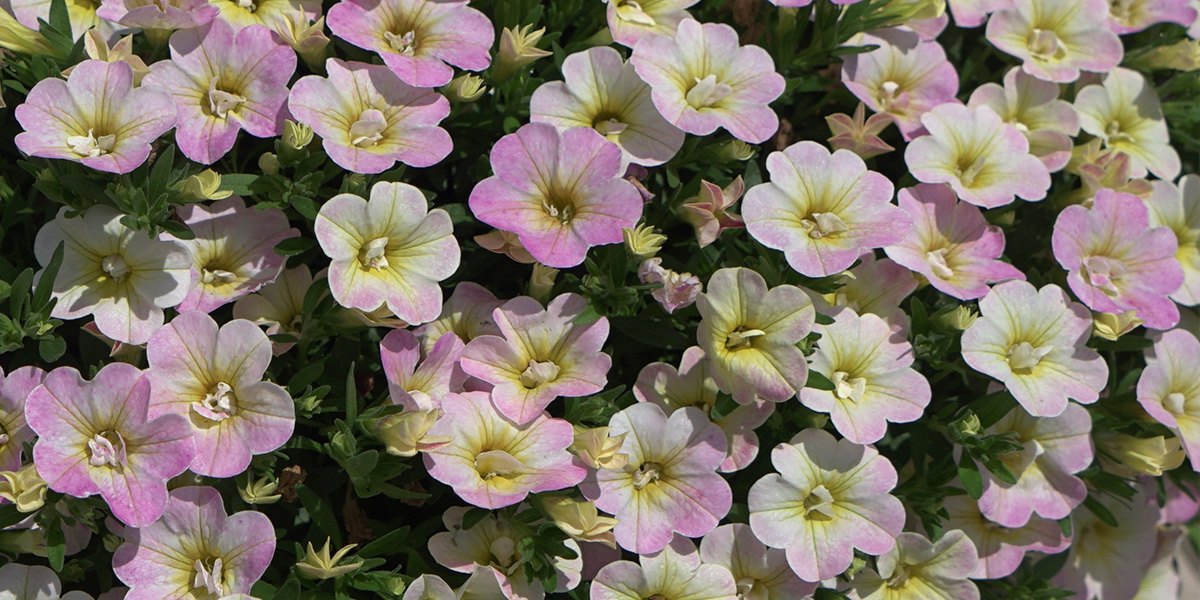 Calibrachoa Fancy Francy
Calibrachoa Fancy Francy has a special play of colors: from the yellow flower center, the multicolored flower edges change from intense pink to rose and white with rising temperatures.
Early Flowering Abundance
Fancy Francy is well-branched, resistant to powdery mildew, and needs few growth regulators. The early flowering abundance of pretty flowers will convince retailers. With Fancy Francy, consumers will take home a relaxed summer feeling that will turn their gardens, terraces, and balconies into true places of relaxation.