Is there any better plan than visiting a coffee store and sipping on your favorite coffee while being surrounded by a green environment filled with fresh air produced by its own plants? If you live in Europe, here are 10 of the best restaurants and cafes that were literally made for plant lovers. Take note!
10 Must-Visit Restaurants and Cafes in Europe for Plant Aficionados
If you want to make new memories of dining out amongst luscious ferns, having monstera magically waving in the breeze, and ivy-dripping ceilings have been among your dreams, don't turn yourself green with envy and make sure to add these 10 cafes to your to-do list.
1. The Ivy Chelsea Gardens Restaraunt in London, UK
The gorgeous external terrace of The Ivy Chelsea Garden is complemented by a leafy-covered trellis, lovely magnolias, hydrangeas, always-chic Boston ferns, and cyclamens. In this lavish kaleidoscope of color created by Cameron Landscapes and Gardens, unwind or wine and dine.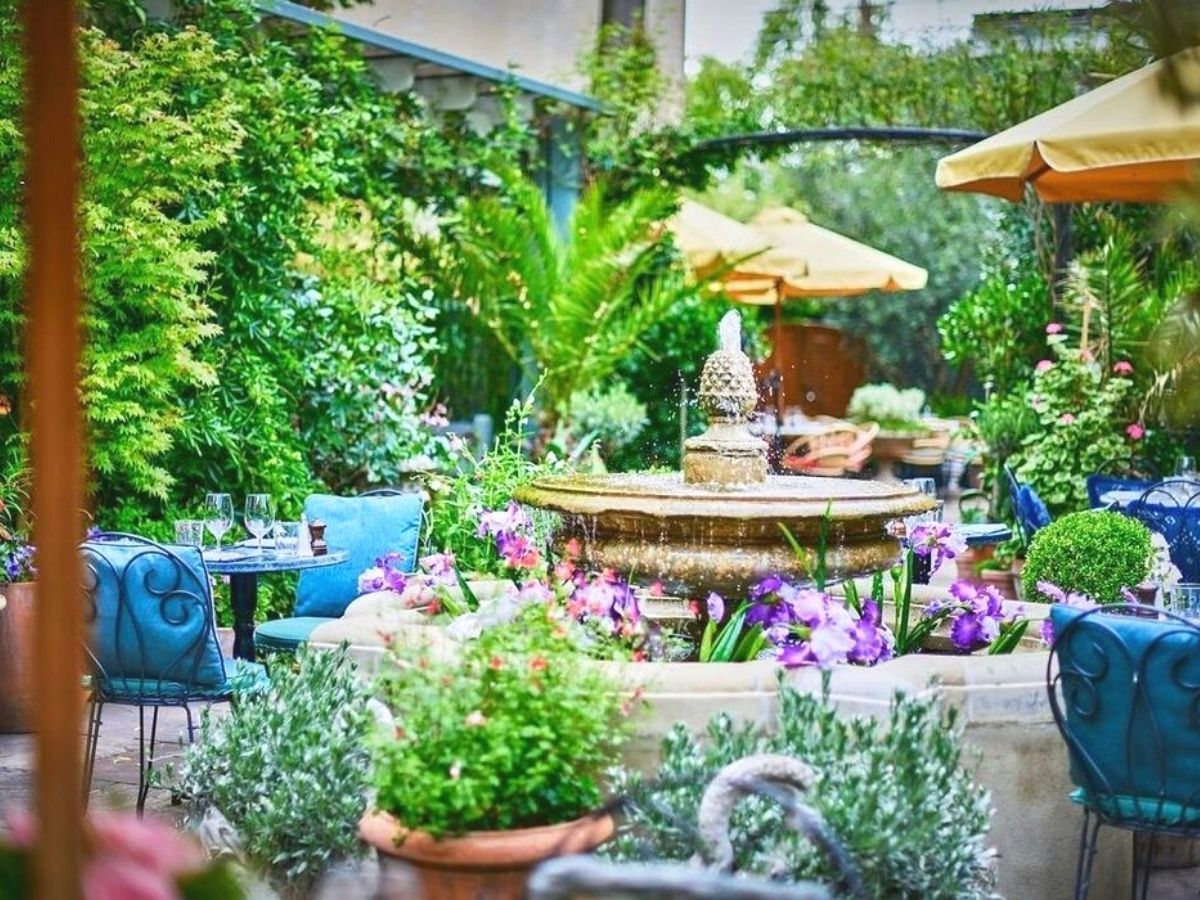 2. Dalloway Terrace Restaurant in London, UK
A few years ago, the 'floral cafe' craze in London became extremely popular, but no one does it better than Dalloway Terrace. This Garden Cafe is very fantastic in terms of garden cafes in London. The terrace, which has a cozy yet magical air and is located just meters from fashionable Covent Garden and Oxford Street, was designed as a nod to the area's 20th-century artistic ambiance.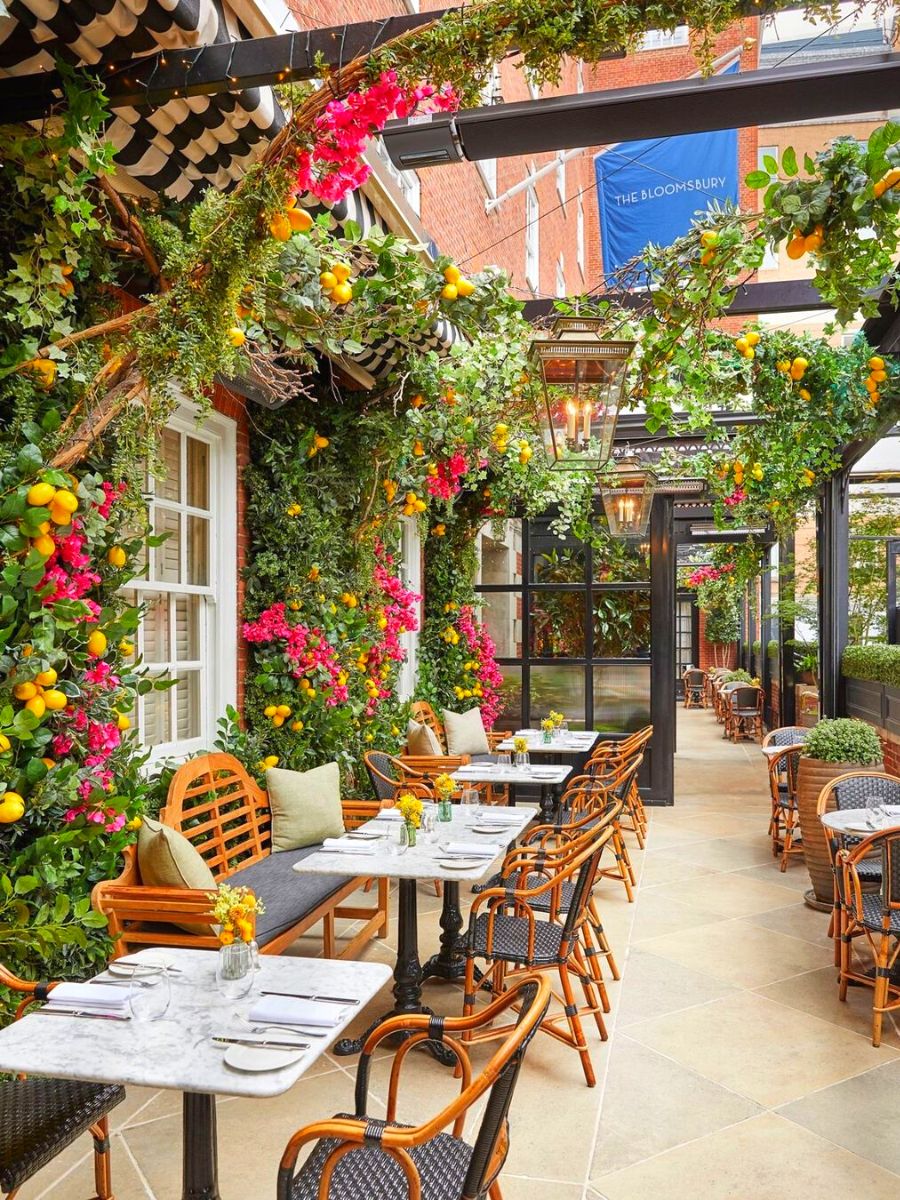 3. La Borda Restaurant in Madrid, Spain
This appealing decor exudes charm and timeless elegance, making it one of the most renowned restaurant designs and also filled with divine green plants hanging from the restaurant. The vegetation is their calling card, but the recovered natural wood and fabrics are just as much a part of the experience as the cuisine. Every vacation to Europe for a plant enthusiast must include this place, making it one of the 10 best restaurants in Europe for all the plant aficionados out there!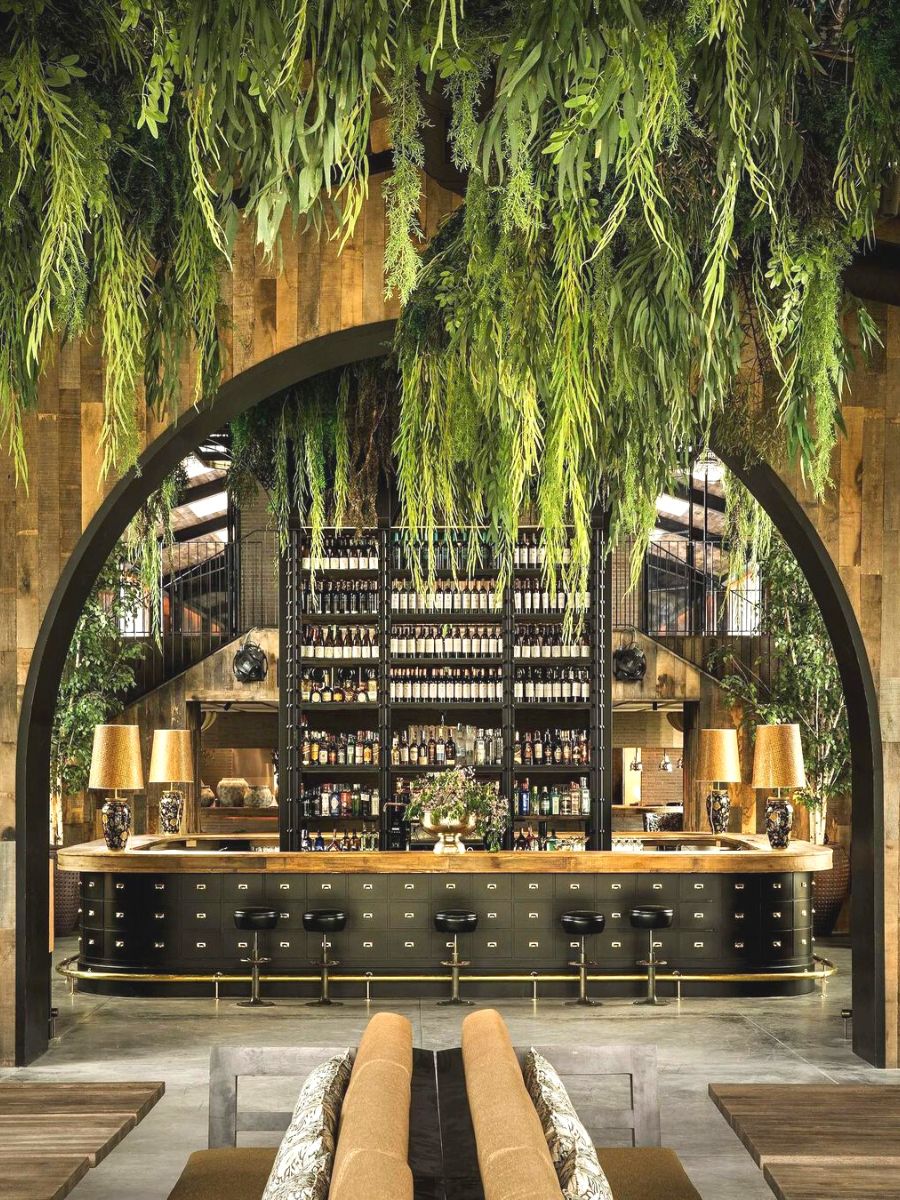 4. House of Small Wonder Cafe in Berlin, Germany
This caf, located in Friedrichstrasse, has a rustic cafe decor that is ideal to add to your list of locations with lots of plants to visit in Europe because it has a warm, welcoming ambiance, natural wood, and plenty of green plants. A foodie's dream come true for many because what better combo than a great coffee, a delicious pastry, and a dose of plants to start or end your day? For this cafe in Berlin, everyday life is not about the big wonders, but about the small wonders.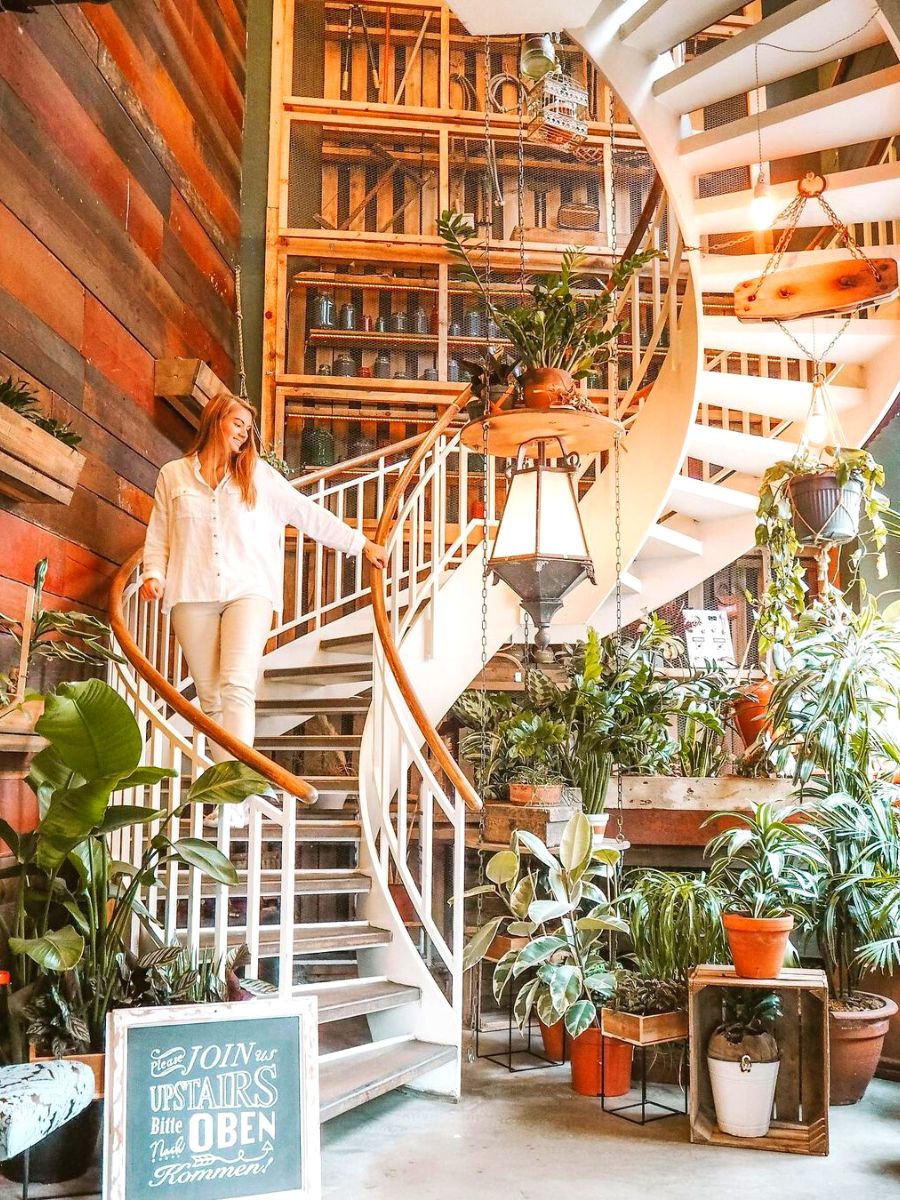 5. Spring Restaurant in London, UK
It's all in the name! This energizingly contemporary twist on traditional decor uses astonishingly tall indoor plants and flowers to create a posh elegance and ambiance for dining. Before dining at this seasonal restaurant, explore the magnificent art collection housed in the iconic Somerset House.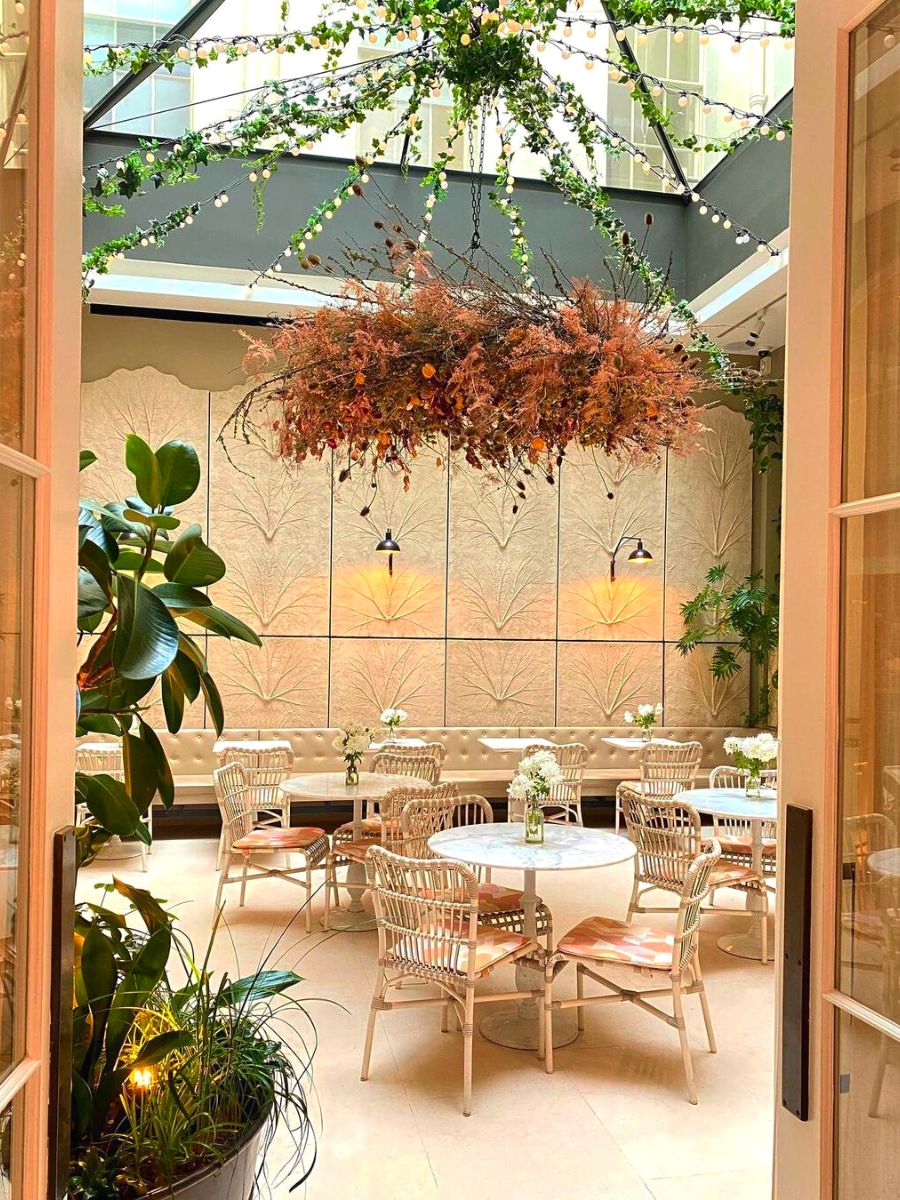 6. Bar Restaurant Botanique in Amsterdam, Netherlands
The center of Eerste van Swindenstraat is home to a vibrant green sanctuary. This interior is covered in large-leafed trees, Boston ferns, birds of paradise, banana plants, and more greenery. This tropical paradise has a north-African flavor thanks to splashes of salmon pink and warm wood making it the ideal bar/restaurant for many visitors!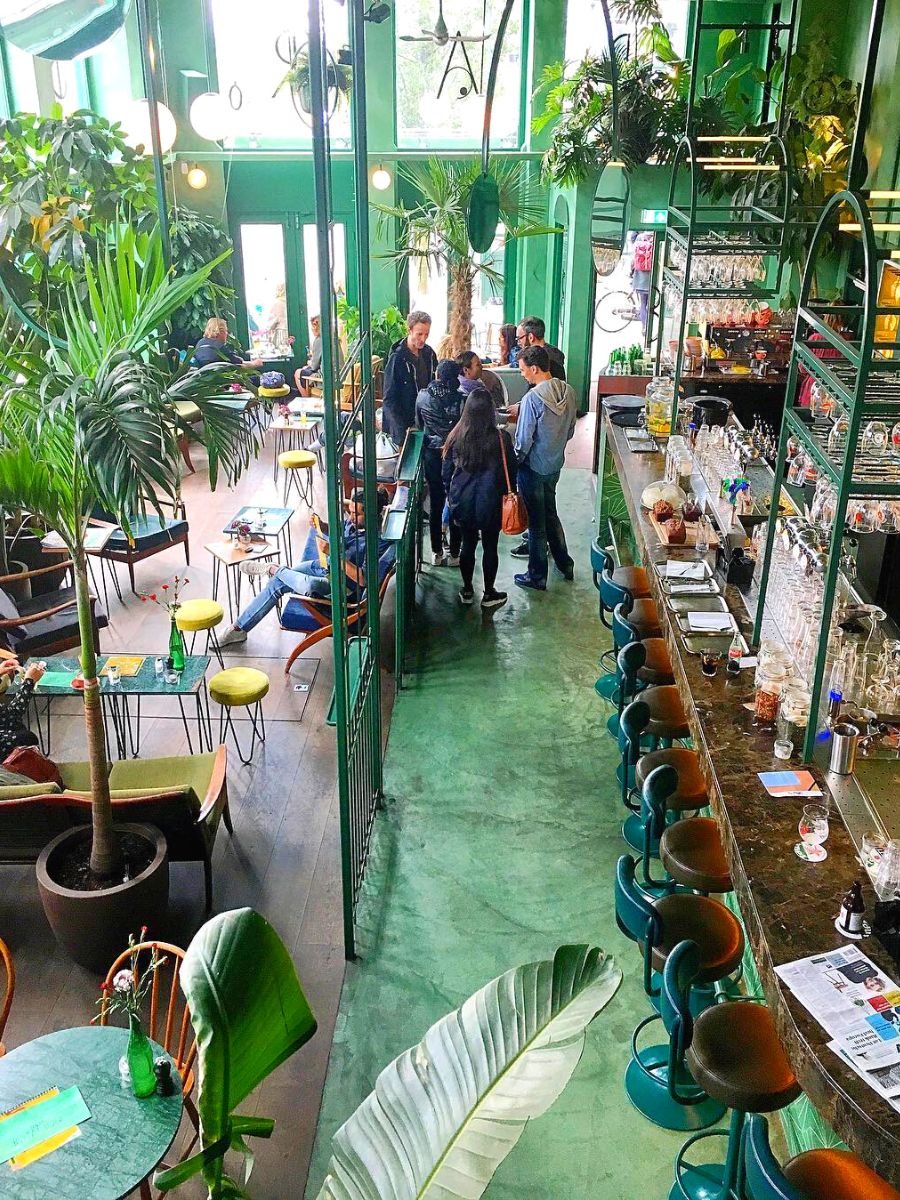 7. Vækst Restaurant in Copenhagen, Denmark
Another one of the 10 best restaurants and cafes in Europe for plant lovers is 'Vækst', the Danish term for 'growth'. This restaurant is a plant-lovers paradise in the heart of Copenhagen's Latin Quarter. A lovely glasshouse full of hanging plants, ivy, herbs, palms, and grasses complements the new Nordic menu. As a member of the prestigious 'Cofoco' group, sustainable interior architecture and green food have never been more exquisite in this restaurant. Definitely, one to visit if you're visiting gorgeous Copenhagen!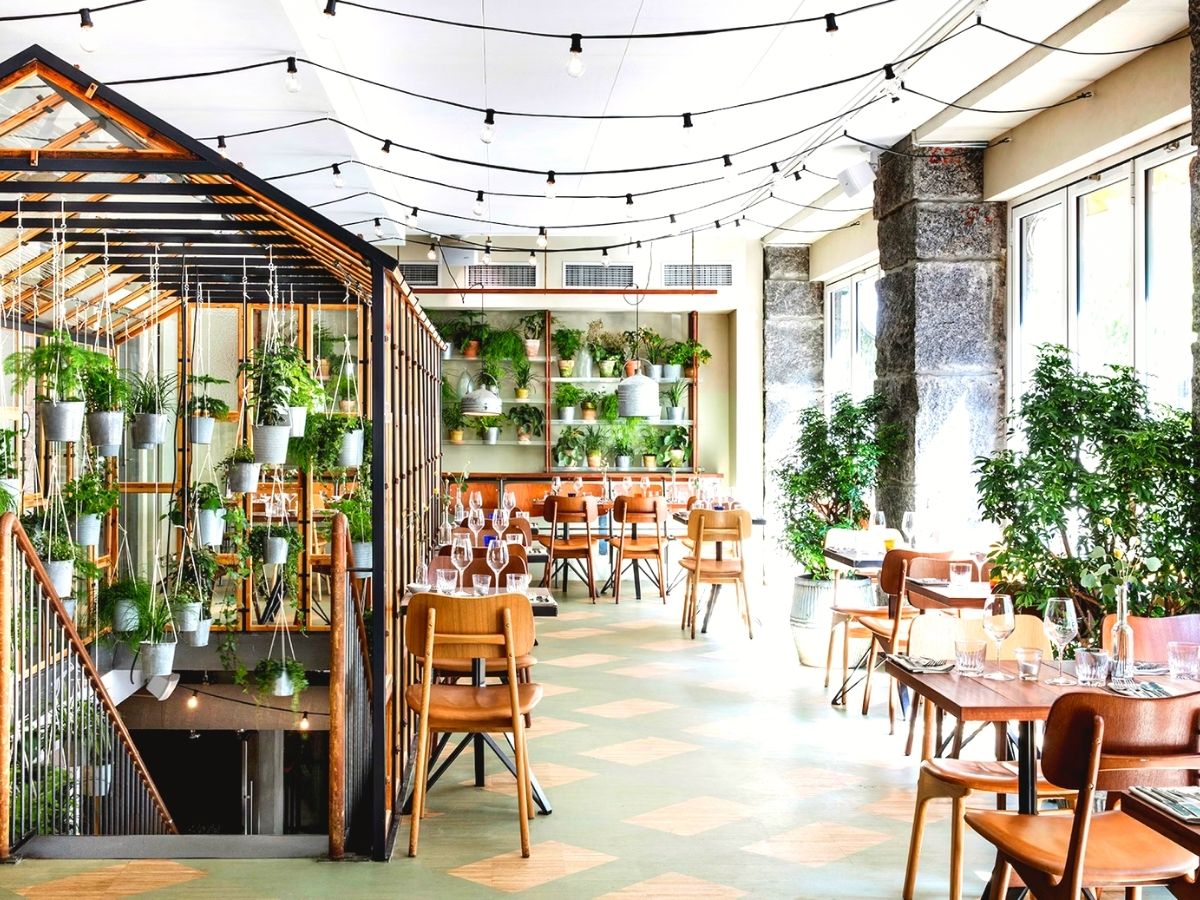 8. Pink Mamma Restaurant in Paris, France
Large four-story trattoria Pink Mamma offers alfresco BBQ steaks, salads, and pasta. Enjoy the rustic oak floors, ivy-covered ceilings, and loud ambiance that can only be found in a big outdoor restaurant that smells of BBQ.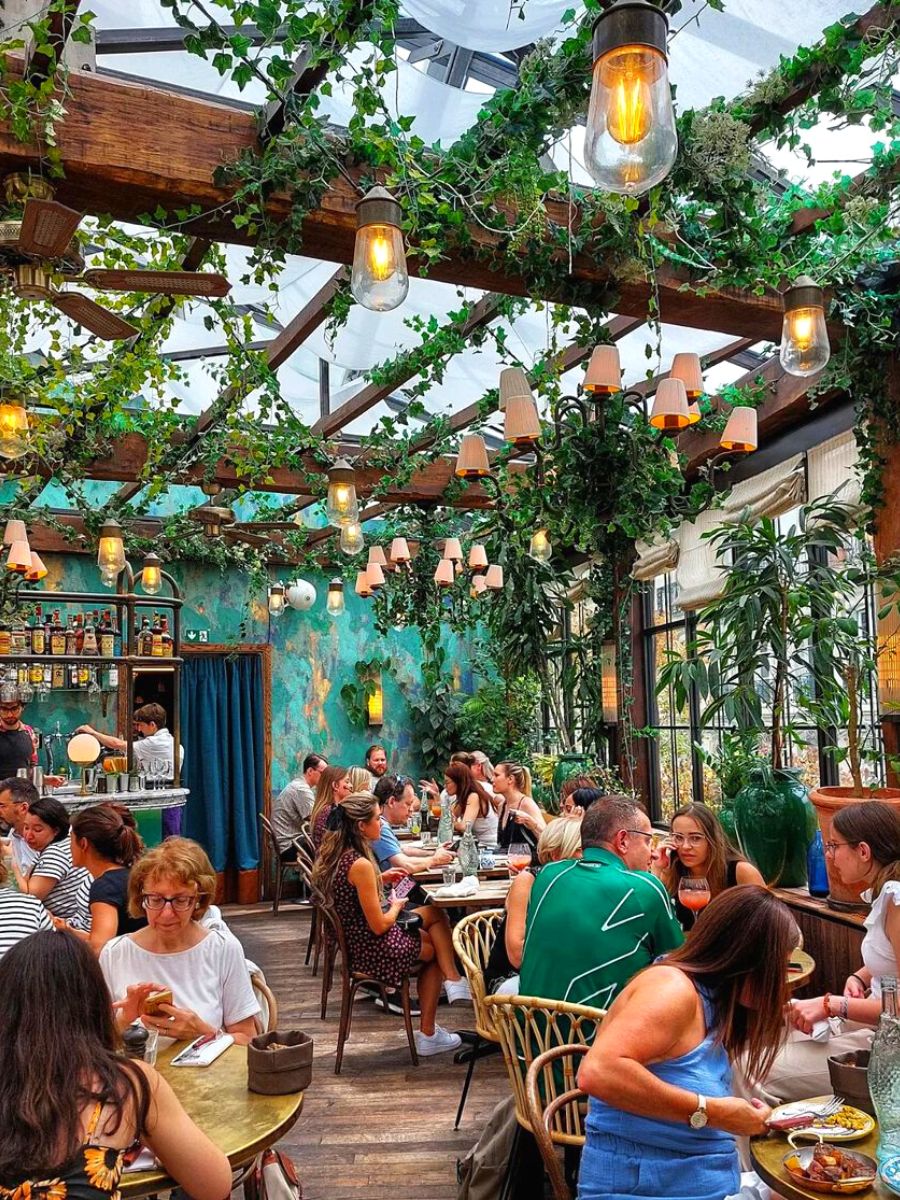 9. Piada Cafe in Lyon, France
For a distinctly contemporary design, traditional Italian materials are combined with vibrant colors and bunch planting. In a kaleidoscope of vibrant colors, metallics, herringbone wood, and organic greens, this adorable coffee store is perfect to grab your favorite savory or sweet snack and have a fantastic sip of a great French coffee while being constantly oxygenated by green plants.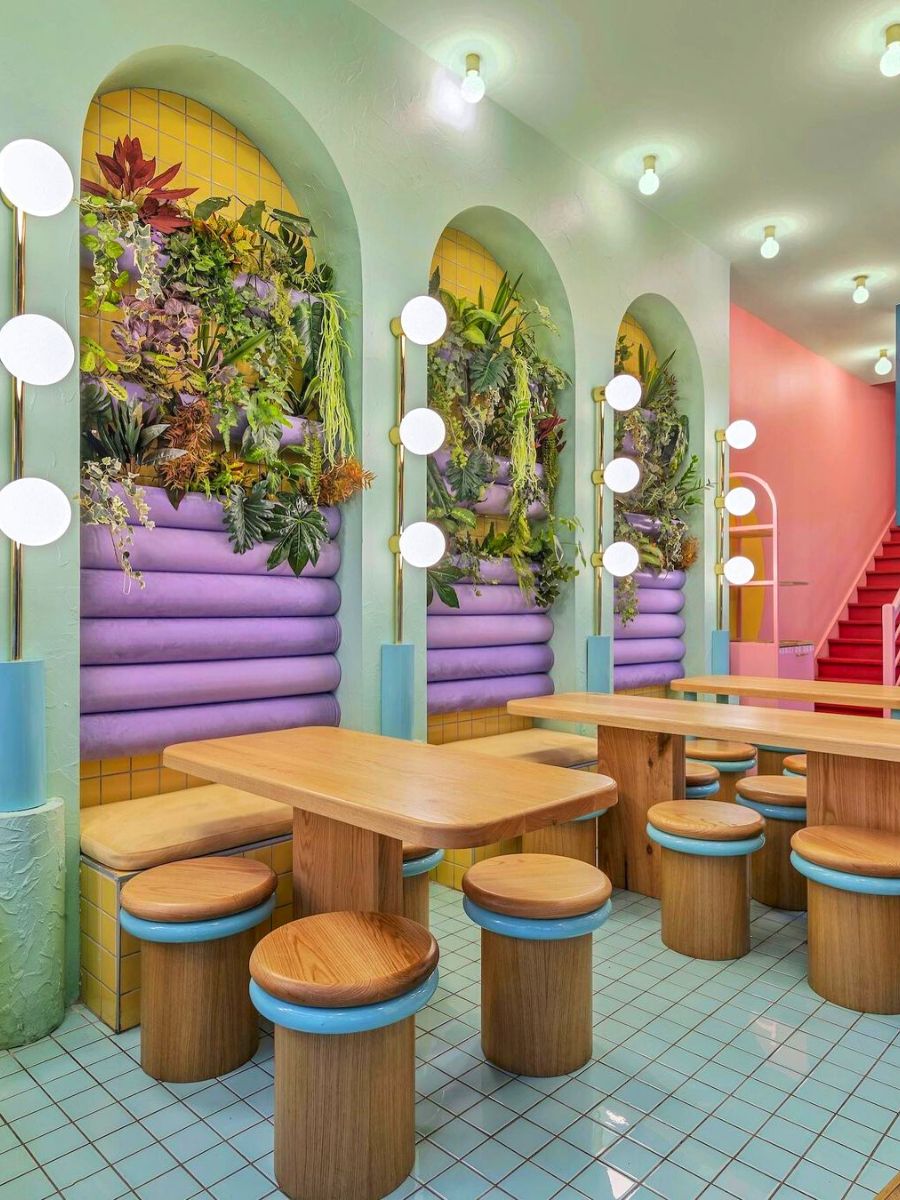 10. Sushisamba Restaurant in London, UK
This trendy and seductive restaurant and bar design perfectly combines stylized interiors with planting perfection and is the last one of this amazing list of 10 of the best restaurants in Europe for plant lovers! It has red velvet booths, gorgeous ceramics, and oh my— that ceiling! A living ceiling full of lush vegetation that everyone is prone to admiring all night! This is the ideal go-to supper location in London, serving excellent sushi options.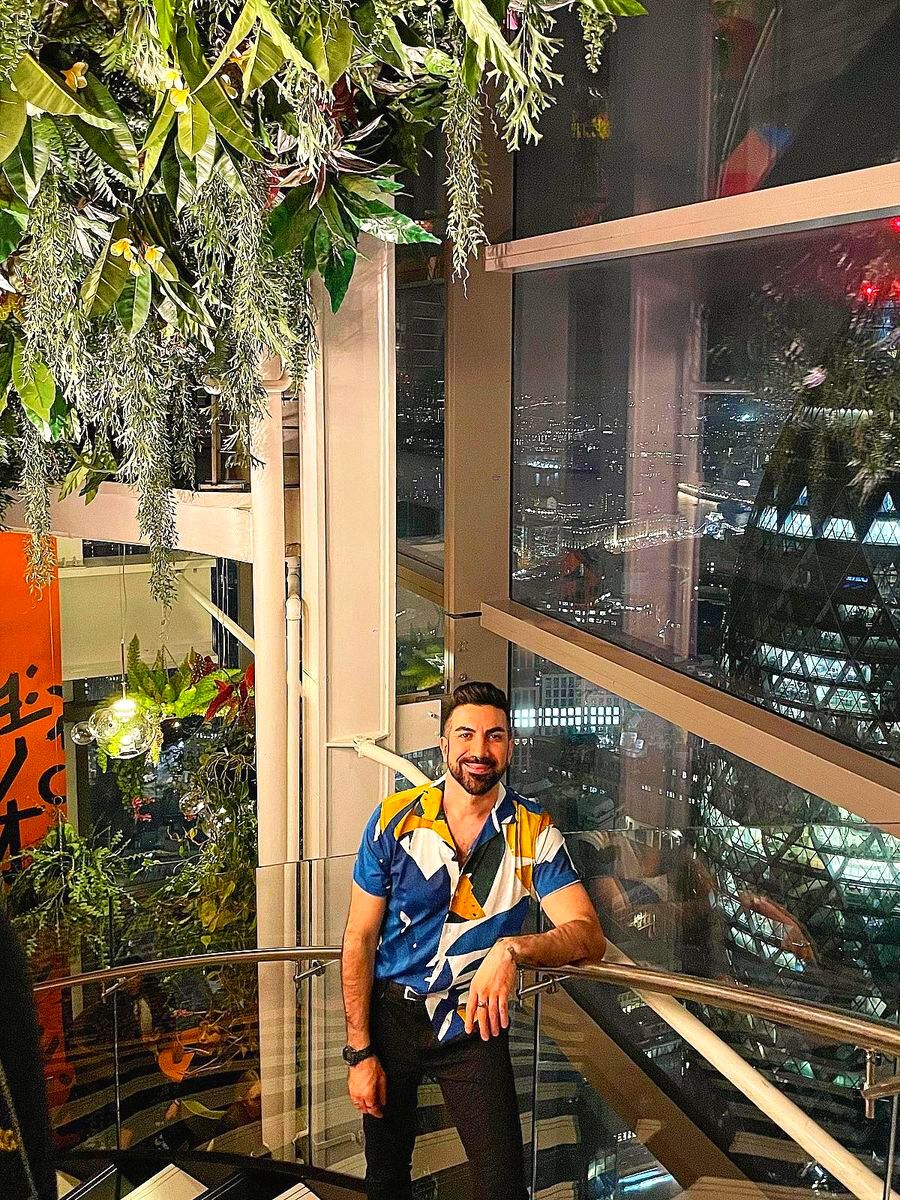 Which of these restaurants or cafes will you be visiting soon? They are a plant paradise indeed!
Header image by