If you love nature, you'll love keeping plants in your home. And you probably love this common trend to place big leaf plants in your home. Pay close attention as these are the big leaf plants that'll be a bang in 2023.
Six Big Leaf Plants to Have Around In 2023
Big leaf plants have become a staple piece to have indoors as part of home decor. Why? Because such plants not only make the perfect decoration pieces but also add more grace and livelihood to your home. Get ready to learn about common houseplants with big leaves that'll immediately conquer your plant eye and get you along the journey to becoming the best plant parent out there.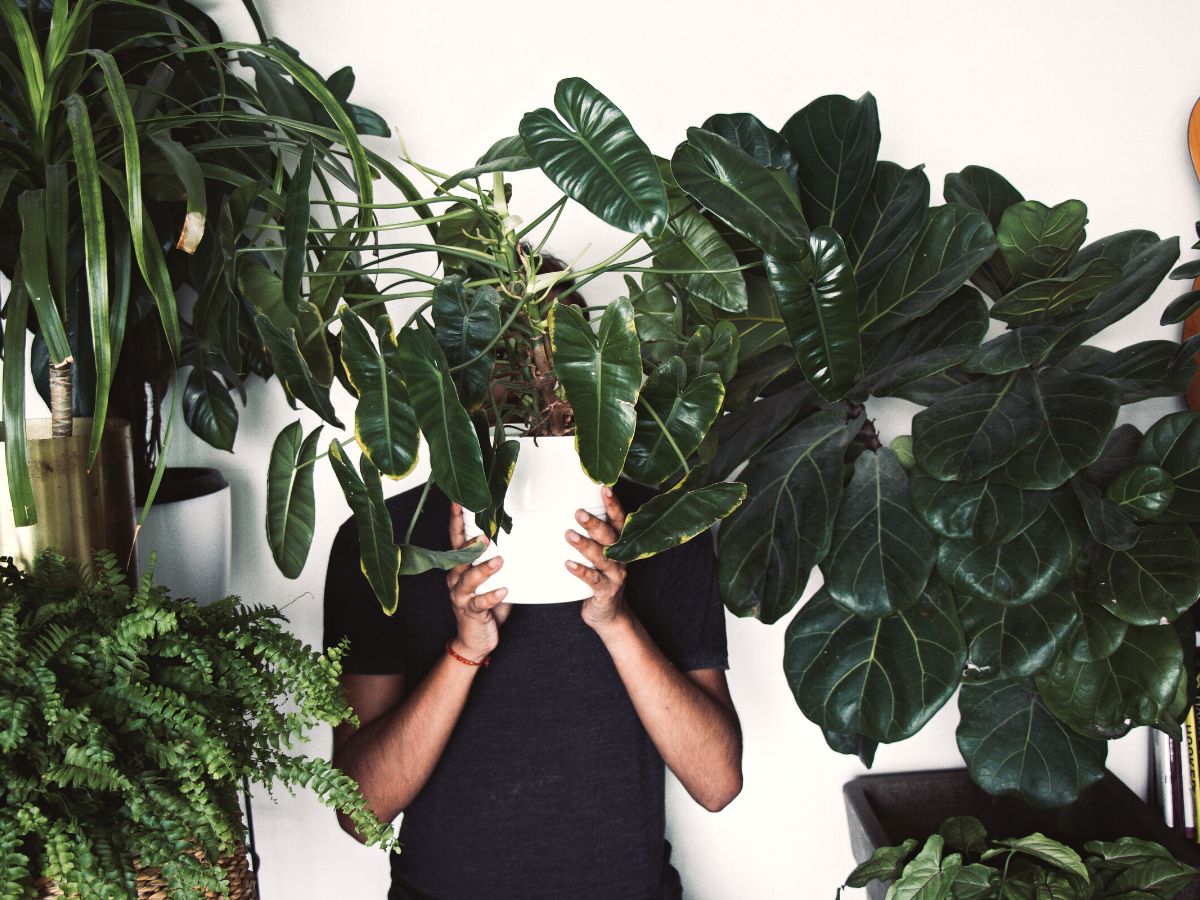 That said, are you looking for big leaf house plants that will add visual interest to your space and go well with your interior design? These six can be the ideal complement to your plant collection. With the help of these elegant houseplants, you may create an indoor jungle at home.
Monstera Deliciosa
This exotic plant is found in tropical areas and has large, and split leaves. Monstera Deliciosa looks absolutely stunning indoors, immediately increasing the sophistication of your home.

This gorgeous green plant is one of the types of houseplants with big leaves that are an absolute must is what you're looking for is to enhance your indoor spaces. Please be mindful of providing them with the care they need if you want them to grow stronger. Keep them in a place where they can catch at least a bit of indirect sunlight, so they'll absorb its energy. Excessive sunlight can burn their leaves.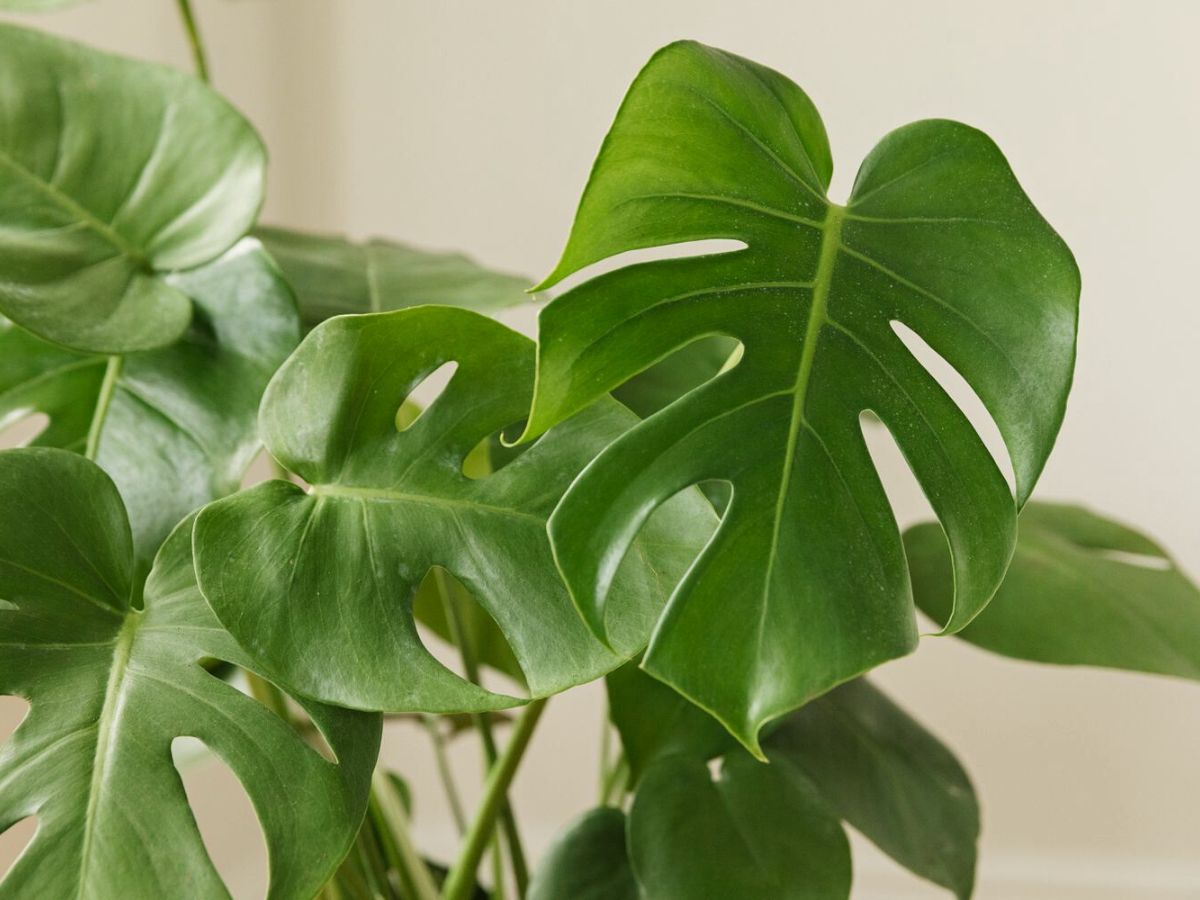 Philodendron Xanadu is a houseplant with big leaves which is ready to conquer every corner of your indoor home spots.
This gorgeous houseplant makes it into the 2023 big leaf indoor plants edition to have at home. The unique bi, leathery, lobed leaves of the Philodendron Xanadu will make it a focal point in any room. As the plant matures, the leaves become more intricate with a greater number of lobes. Each leaf can grow up to 40cm long and 30cm wide and can have 10 to 15 lobes. However, make sure to be careful, as this houseplant is toxic to humans and pets.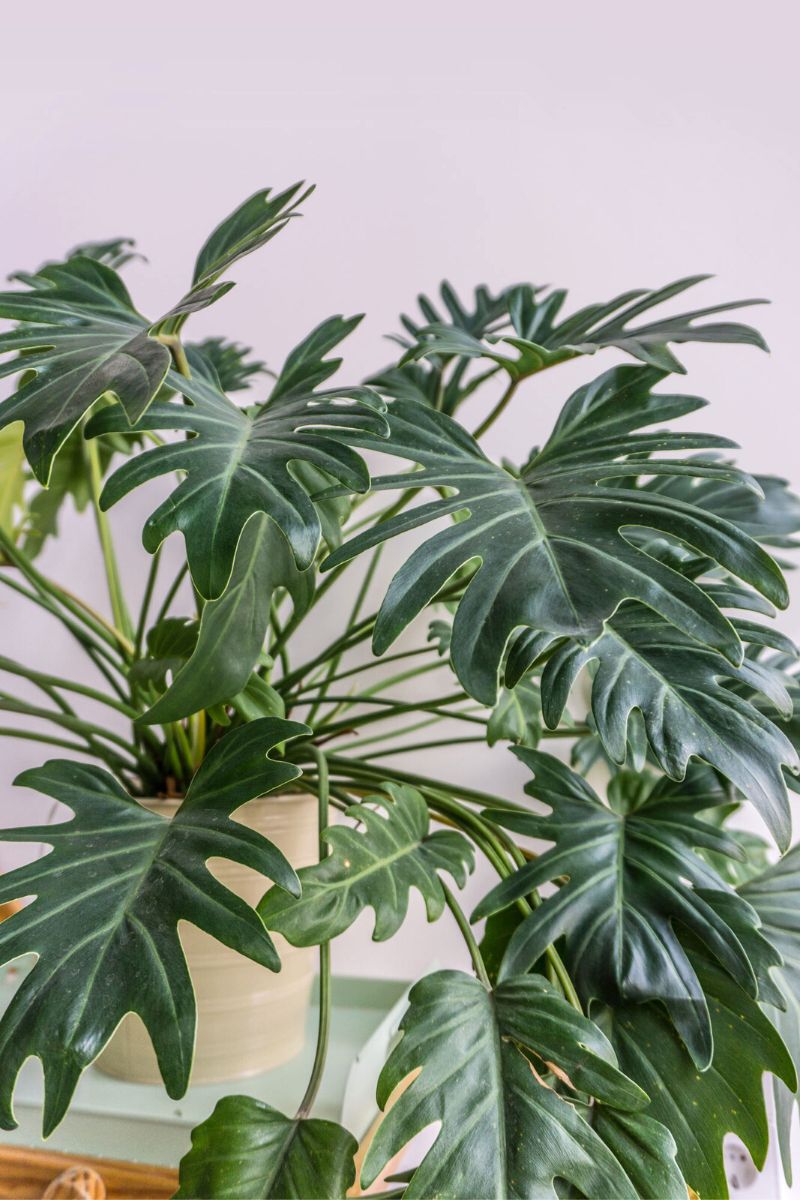 Alocasia portadora is one of the most wonderful big leaf indoor plants to have in 2023!
This tropical houseplant is one of the largest in the Alocasia species, known for its insanely large-shaped arrow ears (also known as elephant ears). One thing you should know about this plant, as it makes part of the big leaf plants group is they thrive in bright light. So, if you have a place in the house where they can catch at least some direct sunlight, it'll be the perfect place.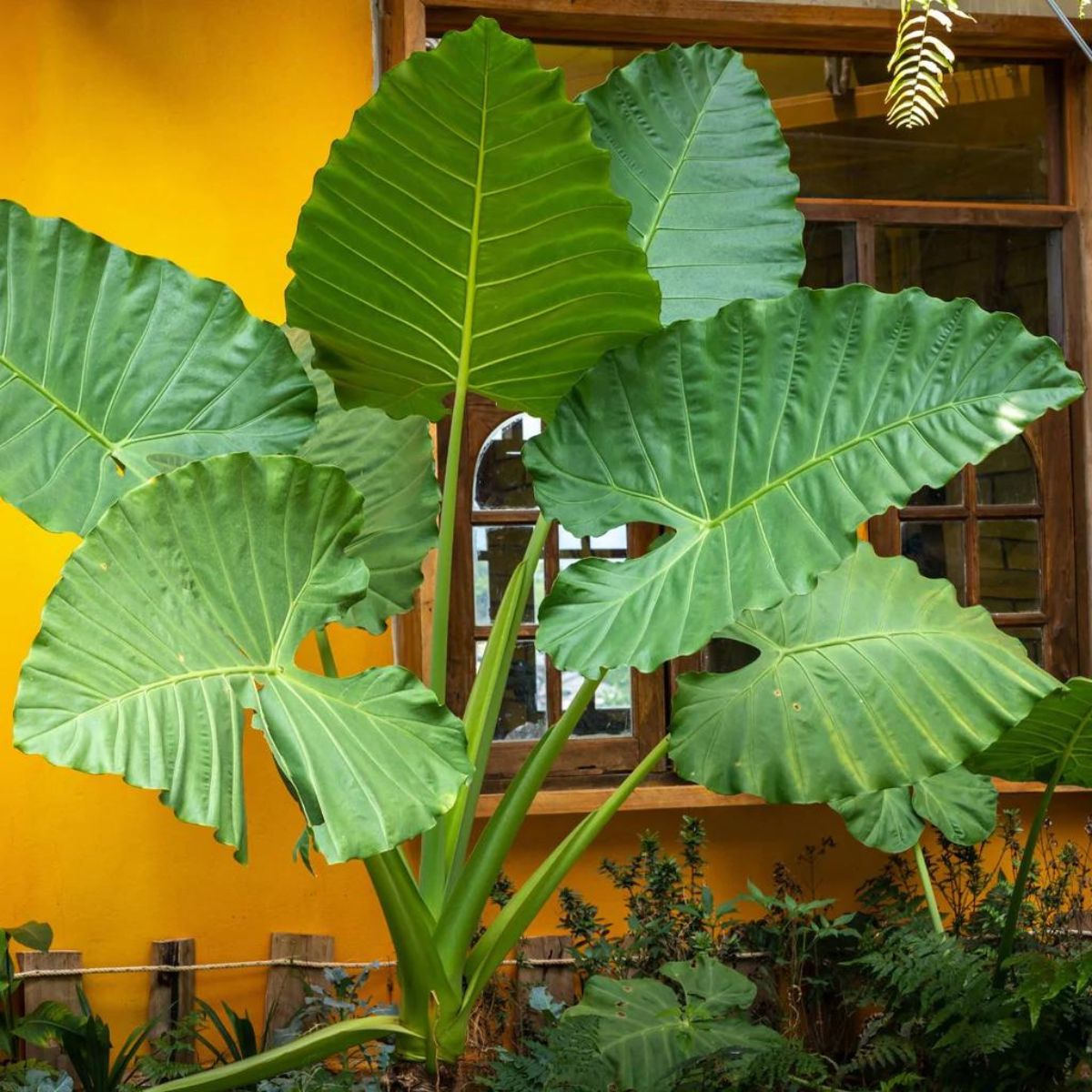 Many people in the tropics grow them in their gardens as it's a hassle-free plant. One thing to note is that, after watering, the Alocasia leaks water from the edges of the leaves. Make sure not to place it close to wooden furniture or flooring.
Strelitzia Reginae, also known as 'Bird of Paradise' is part of the group of common houseplants with big leaves that'll add both volume and color to your indoor corners.
This plant makes an excellent indoor houseplant, and not because of its beautiful flowers. The leaves of this plant are very impressive, hence why it's considered one of the best big leaf plants to have around this year, and with its attractive color, one of the most wanted in modern decorations. It gets the name 'Bird of Paradise' because of its uncanny resemblance to the tropical bird of the same name. This plant is relatively easy to grow as it grows rapidly, and you don't have to be on your toes to maintain it. The Strelitzia Reginae has no trunks as the large leaves shoot directly from the soil.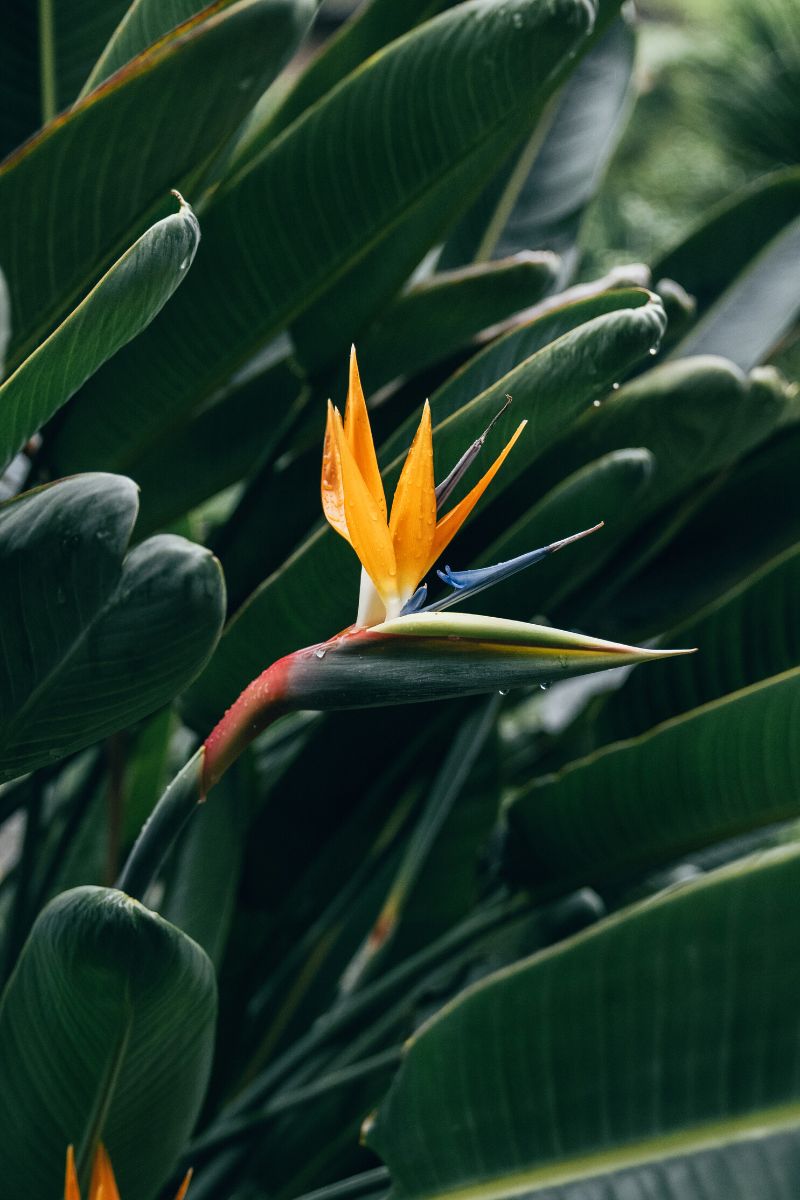 Philodendron gloriosum is one of the most common types of houseplants with big leaves for 2023.
Although this plant makes a part of the list of big-leaf indoor plants, it is a very rare find, making it a true green gem to have this year. This magnificent large-leafed type of philodendron known as 'Philodendron Gloriosum' has velvety, deep-green leaves with white veining.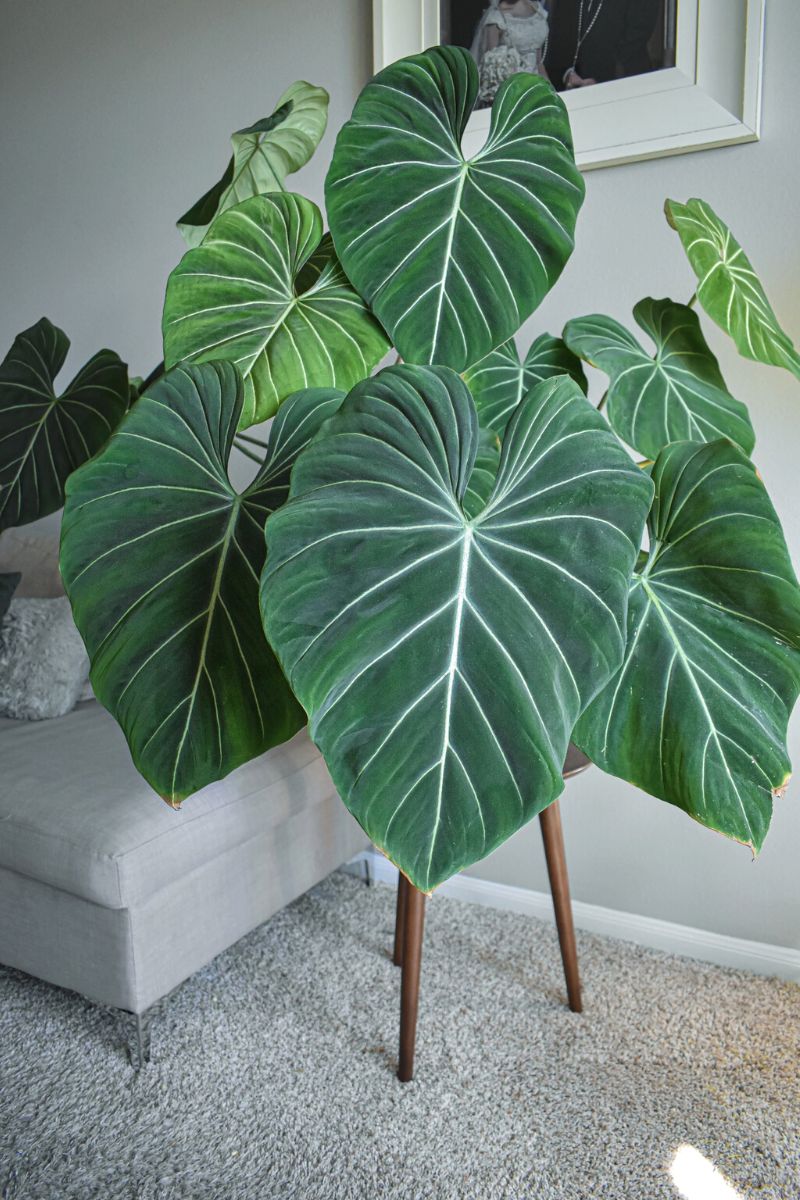 You might need to order this plant online or from a local collector because it's not likely to be available at your neighborhood garden center, but if you find it, it'll surely make quite a statement in your interior spaces.
Calathea Orbifolia is one of the types of houseplants with big leaves and it is absolutely stunning.
The Calathea Orbifolia has enormous leaves with silver stripes, making them look super elegant and tasteful. Looking at this plant will automatically make you want to have it around, and you should, as it'll make your home look very homey and graceful. However, the challenge is caring for them. The more delicate a plant looks, the more high-maintenance it'll be.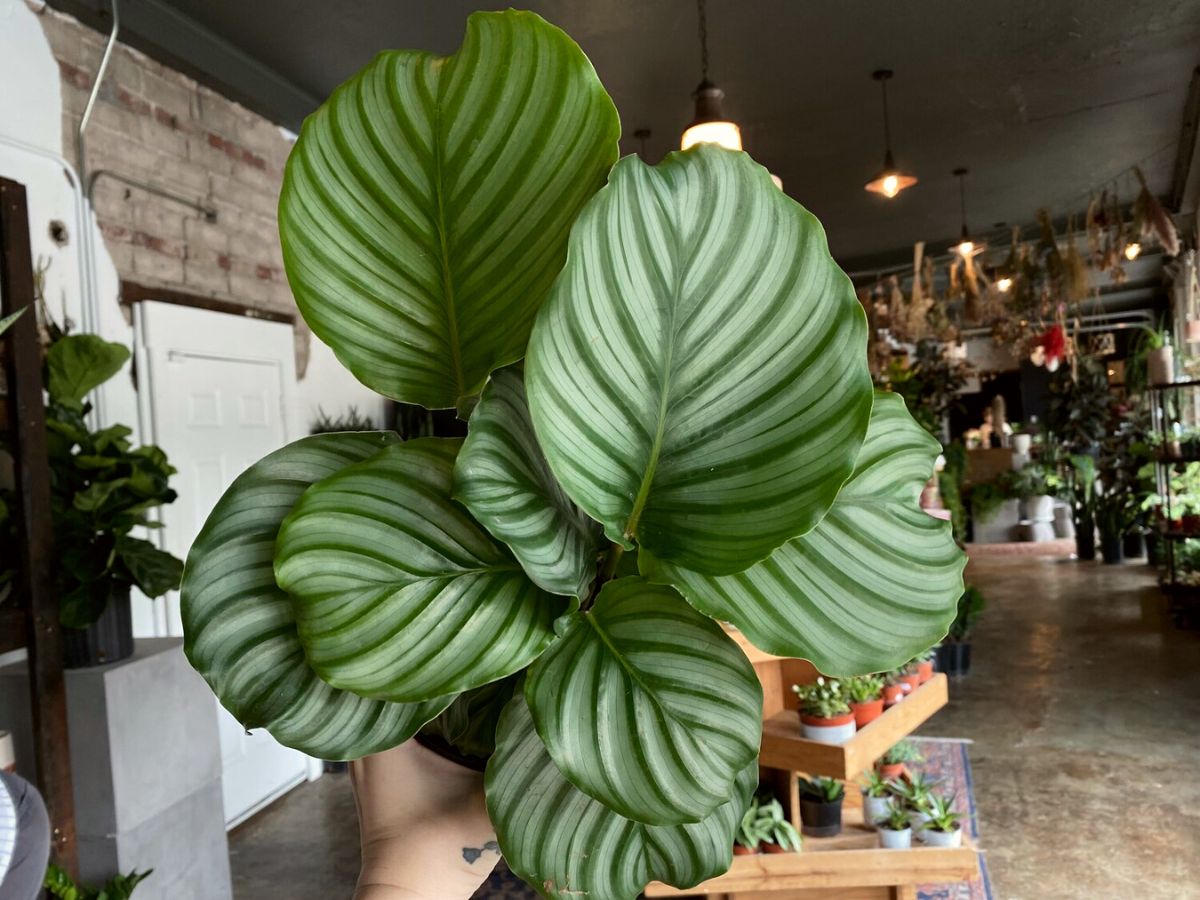 Now that you have an idea of some of the most beautiful big leaf plants, which ones will invade your home next?