All the social hits of tropical cocktails aside, there's still plenty of Pina Colada inspiration to be found by floral designers worldwide. This chrysanthemum is so versatile it creates an endless array of various designs.
Pina Colada on Social Media
These social posts are abuzz with inspiration and creativity. Designers that show their chrysanthemum-mojo in a new jacket. Either going for a monochrome bouquet - amplifying the strength of one singular color-palette - or a mixed beaut of a blooming bundle. Hooked on all the free-flowing beauty out there, here's a list of Pina Colada designs to be found on the social media channels Facebook, Pinterest and Instagram.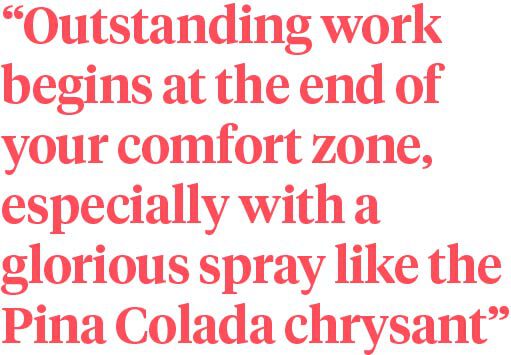 Pinterest
A seasonal mixed bouquet bursts off the table of Sophia Galeria, featuring the fresh chrysanth Pina Colada playfully surrounded by foliage and feathers. A typical mixture of colors and textures to brighten up a living room. Sophia continues to mix trends in her designs; dried flowers combined with fresh set the tone for the flower crown that is beautifully capturing the strength of the Pina Colada white: a crisp and strong flower.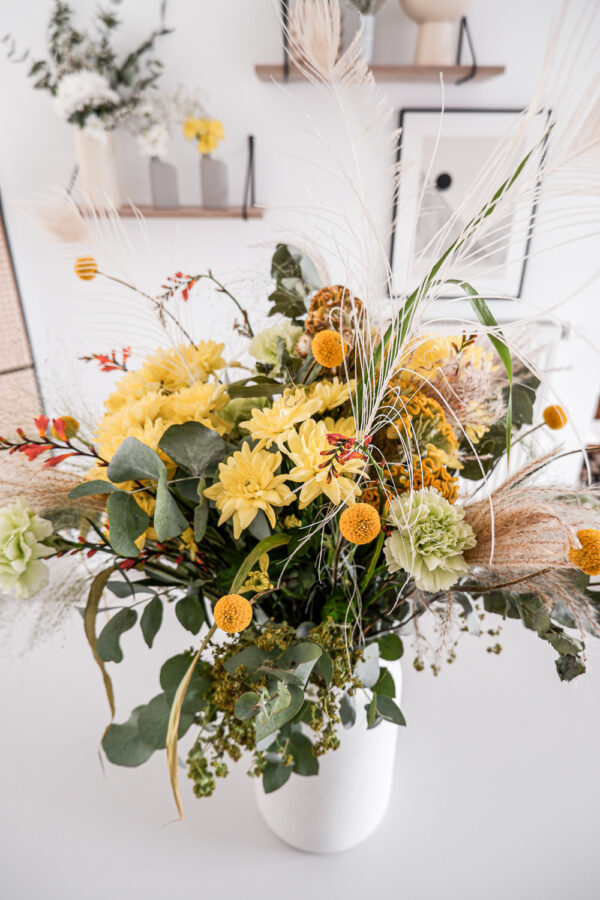 Bouquet by Sophia Galeria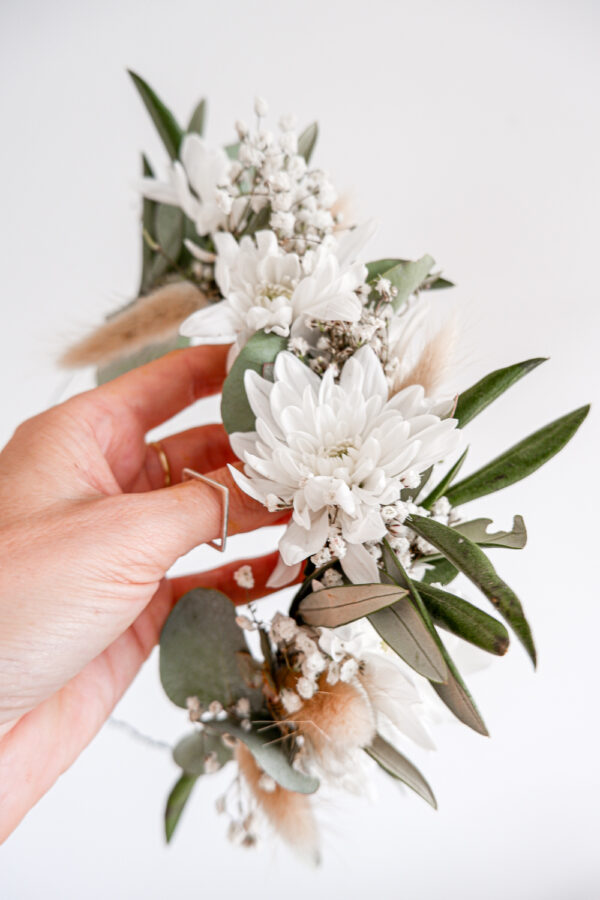 Flower crown by Sophia Galeria
Instagram
Adri Looyesteijn
A 3D explosion of Pina Colada in a yellow-pink-purple combination by Adri Looyesteijn shows how versatile your designs can be when you think out of the box like Adri.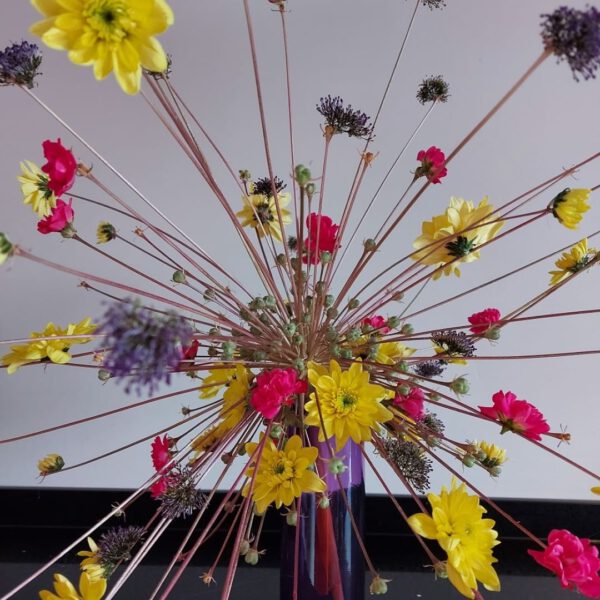 Adri Looyesteijn
Kwiaty Zygmunt Sieradzan
Flowers by Zygmunt Sieradzan shows a surprising and modern take on a Sunday bouquet. The placement of a large green leaf in the center of the Pina Colada bouquet amplifies the green heart of its surrounding cream floral sisters. The big smile on his face is understandable!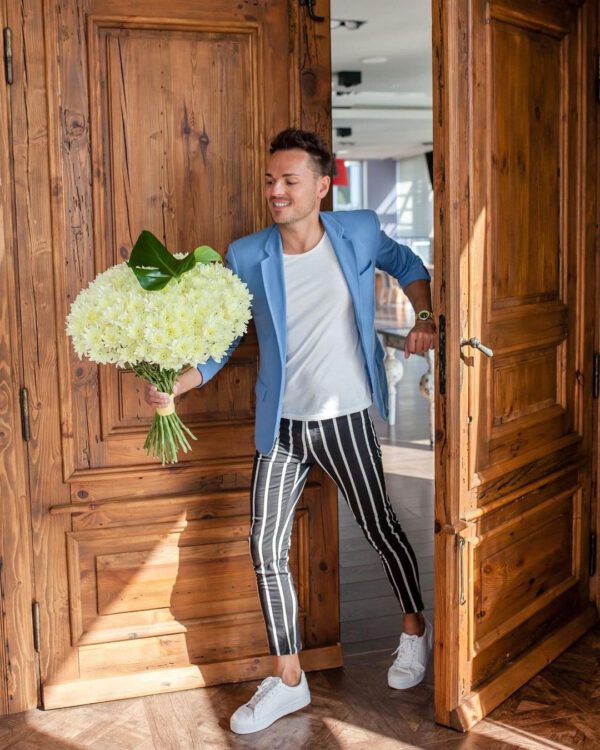 Kwiaty Zygmunt Sieradzan
Flower Experience
According to Flower Experience, the Pina Colada is a brand that has made a name for itself with a series of striking projects. And how better than showing the result of one of these here; the Pina Colada shoe.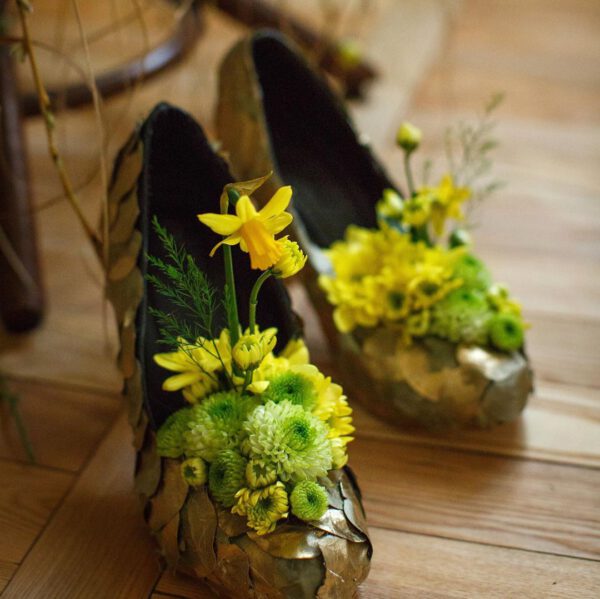 Shared by Flower Experience
Moni
This Scandi and Boho interior of Moni perfectly matches the mono-bouquet of the Pina Colada white. What a great way to match your floral game with your interior design.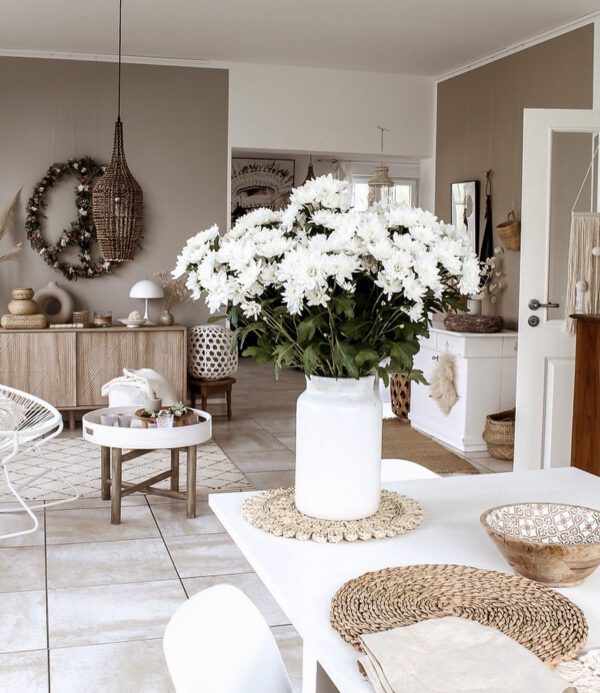 Moni shows us how the Pina Colada matches a crisp white interior design
Stylish Living
This bouquet in bright yet warm colors creates the perfect relaxation setting for Nadine Beckmann in her stylish home.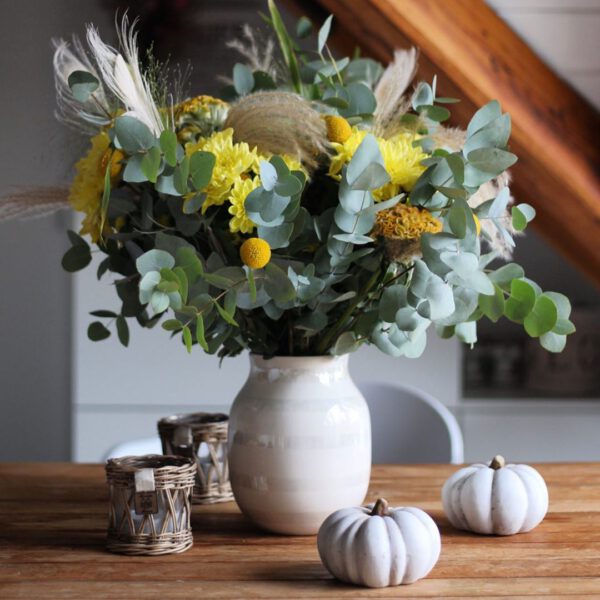 Stylish Living brings some brightness into this bouquet filled with Autumn vibes
Szkoła Florystyczna
Where elegance and quality meet. A fresh and fruitful combination of Avalanche+ roses with the Pina Colada white in a zesty design by the students of flower school Szkoła Florystyczna.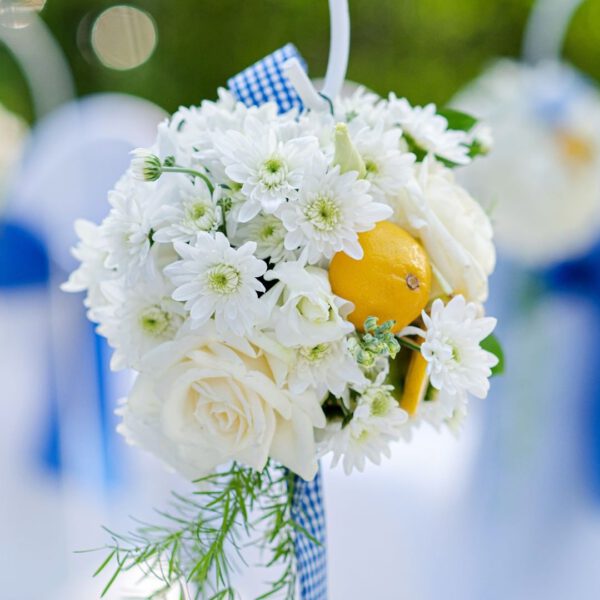 Zesty design by Szkoła Florystyczna
Veronica Fiori
For this following design, Instagram takes us to Italy where floral fashion designer Veronica Fiori amplifies the diversity of the Pina Colada in this colorful design set informally in an idyllic Italian street.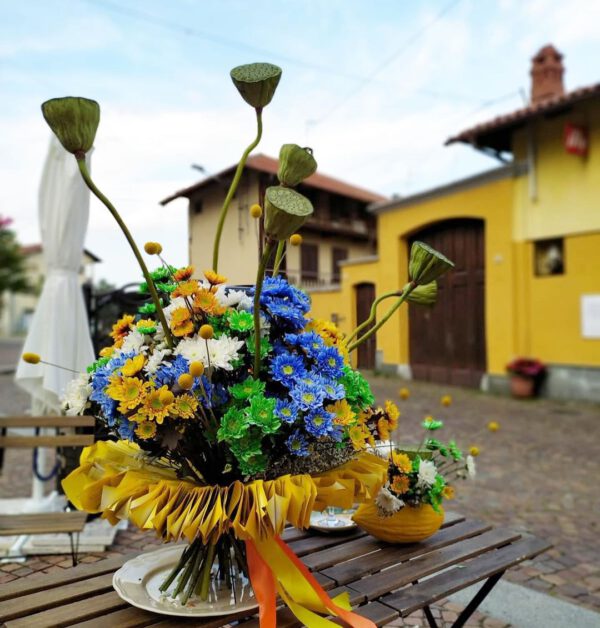 White, yellow, green, and blue set the tone in this idyllic Italian street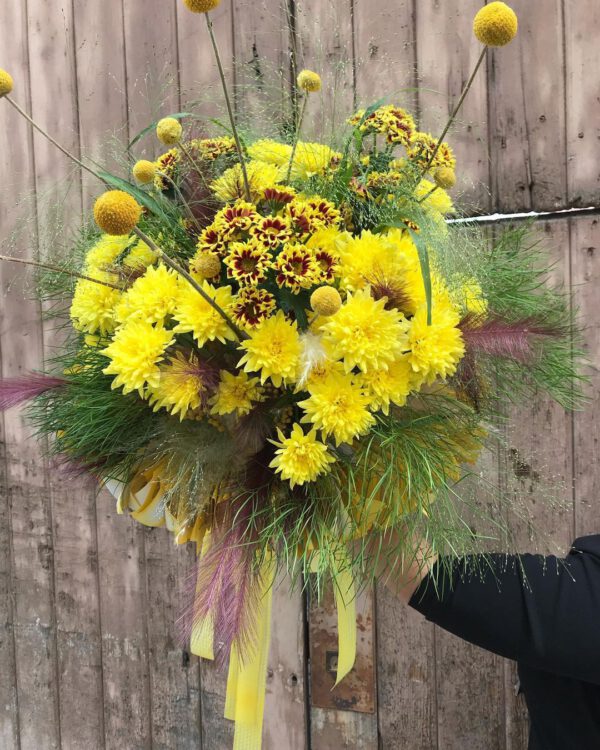 Feathers, foliage, and these yellow queens by Veronica Fiori
Sophia Galeria
In combination with pale green foliage, Sophia created several designs with the Pina Colada white. It's fresh green heart comes out even better this way. In this video, Sophia Galleria goes a step further by showcasing all multiple options to vary with the Pina Colada in combination with green leaves. [video width="640" height="1136" mp4="https://www.thursd.com/wp-content/uploads/2020/11/15-design-ideas-with-pina-colada-from-social-media-pina-colada-mono-bouquet-video-by-sophia-galeria-on-thursd.mp4"][/video]
Facebook
It's Time 2 Dye - Kat Bass
Subtle or slamming, the dyed Pina Colada transforms into a totally new floral experience. What an effect! Leave it up to Kat Bass to give these strong and sturdy beauties an even more colorful appearance.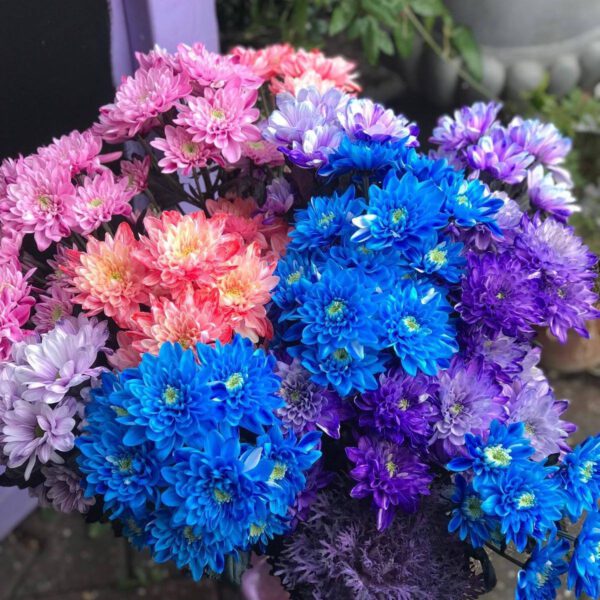 Pina Colada color explosion by Kat Bass
Tearose Boutique
In this beautiful feature of Cinefleur, the Pina Colada yellow is captured in the unforgettable atmosphere of the Tearose boutique owned by Allesandra Vitali. Not just like any ordinary store, the Tearose boutique lets the Pina Colada thrive at its best.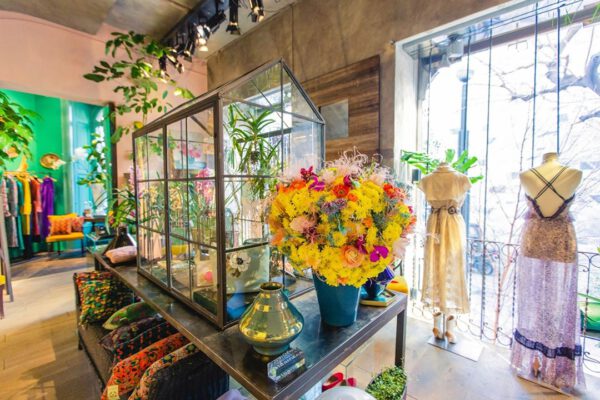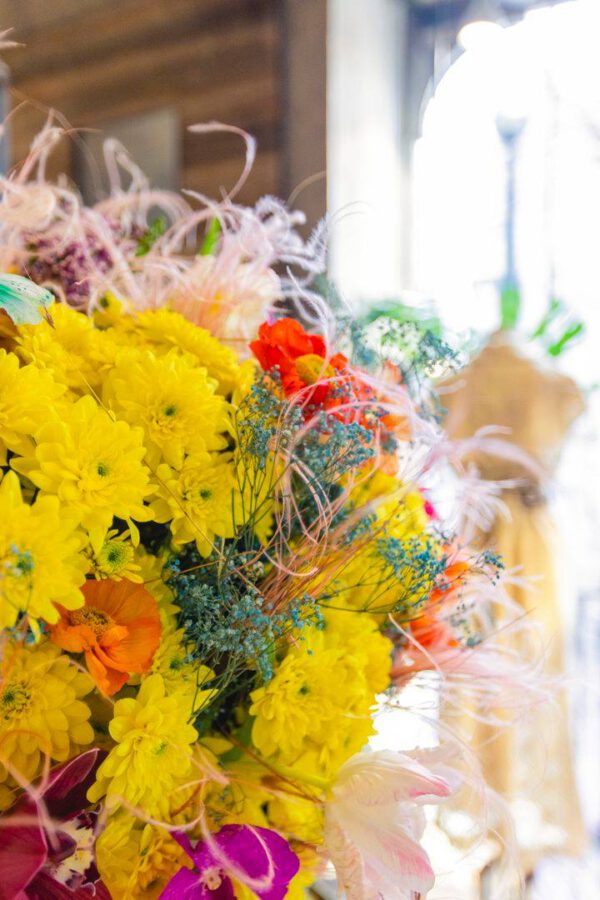 The wow-effect by Allesandra Vitali
Lea Romanowski Cafa Aifd Cafd
This piece of floral art couldn't be left out of this wide range of design suggestions. The map of the world formed by Pina Colada White chrysants is a beautiful way of expressing Lea Romanowski's view on the current times. We are all in this together.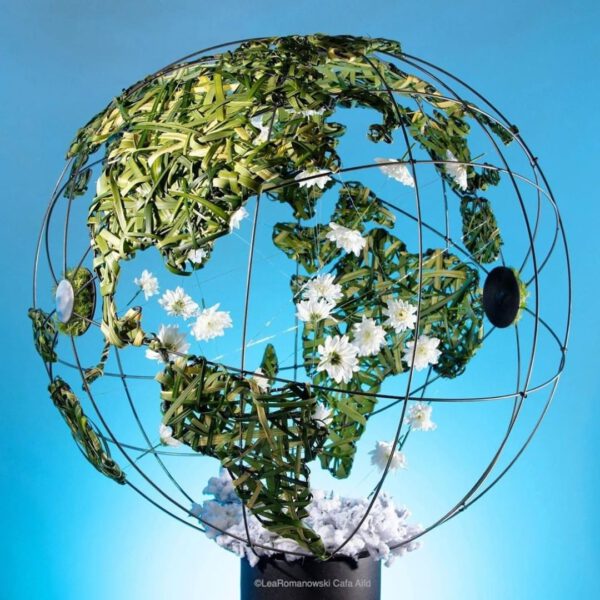 Lea Romanowski Cafa maps out the world with Pina Colada white
Zygmunt Sieradzan
Contrasting autumn colors make the chrysanthemum look fresh. An autumn-inspired take on the Pina Colada in this statement piece by Zygmunt Sieradzan. Don't you love the combination of rusty browns with a cream chrysanthemum base?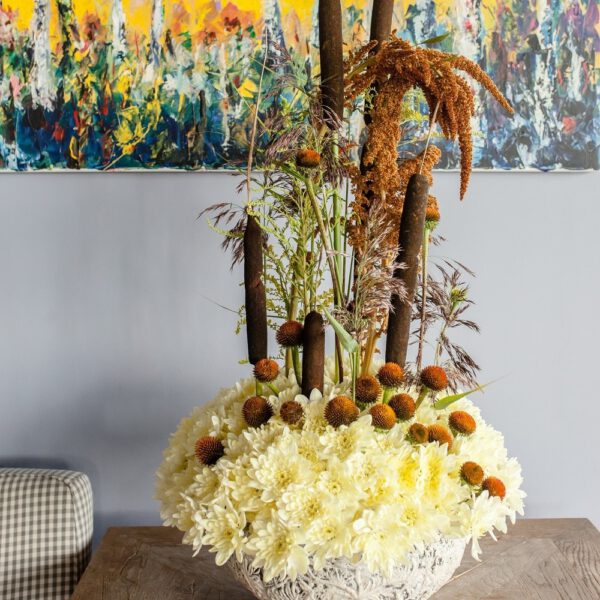 Creams and browns in this autumn-take of Zygmunt Sieradzan
Your Pina Colada Design on Social Media
This list of design inspiration is just the beginning. A broad feature of all possibilities with the Pina Colada chrysanth is captured in this article. Are you a floral designer feeling inspired to extend this list of beautiful designs? Make sure to tag #pinacoladapower and #pinacoladachrysanthemum in your post when getting creative with this versatile flower.