The newest trend in wedding flowers is a four-letter word: BOLD. While classically beautiful, garden-inspired nuptials will never go out of style, the time has come for brides to be a little more daring with their blooms and decor.
Bold Flowers
Who better to show us the way than floral designer Doan Ly, founder of New York City-based studio 'a.p. bio'? Ly is known for elevating average arrangements to masterpiece-status by taking cues from fine art and experimenting with color, texture, and light. Here, she shares inspiration and ideas for making your big day truly unique.
A Singular Sensation
Find the one for you—a color that is—and totally commit to a monochromatic palette. "It's visually compelling and makes a big statement," says Ly. To pull off the look, choose your hue and go all in, from bouquets and arrangements to decor and tabletop. It's a strong choice that creates an air of sophistication and intention regardless of the hue.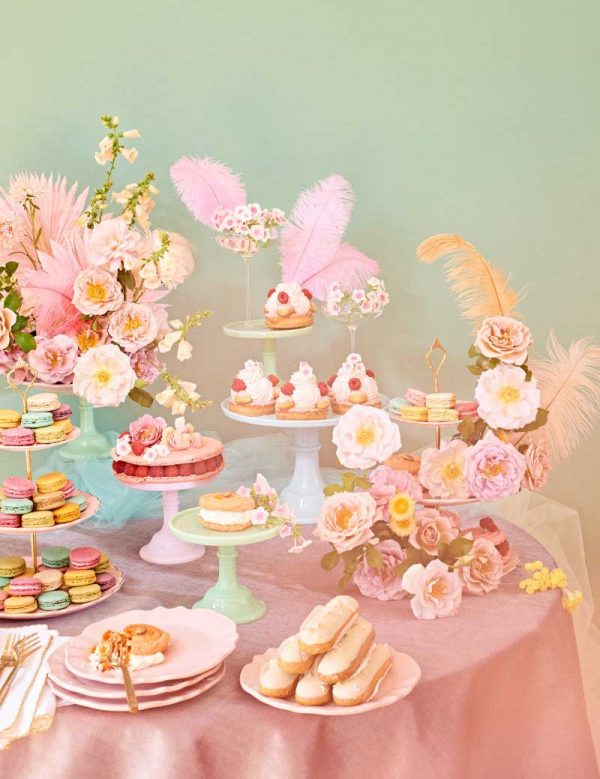 Photography by Will Anderson
Go to Extremes
"Unexpected color combinations can be so striking," says Ly. Instead of looking for inspiration in classic Dutch Master paintings where the colors are naturalistic and the tones are well-blended, find fresh and vivid pairings in abstract works, pop art, or graffiti. Any two high-contrast colors will have a big impact and the right kind of drama. Opposites attract, right?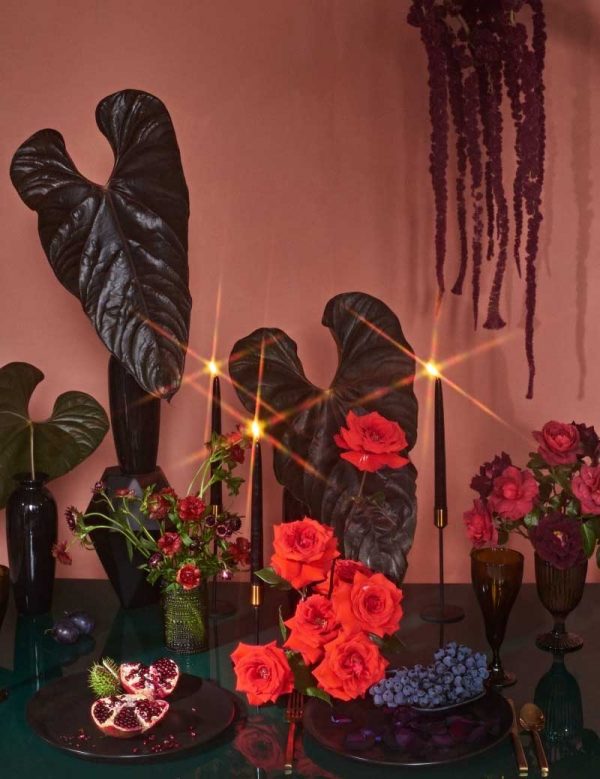 Photography by Will Anderson
Welcome to Fantasyland
The trend of dyed, dried, and preserved flowers offers familiar varieties in colors Mother Nature only dreamed about. "The space used to be the canvas and the flowers were the paint," says Ly. "Now, the flowers can be the canvas." Swap the usual blooms for rainbow-colored roses, electric blue orchids, and ornamental grasses in every shade from cotton-candy pink to neon yellow.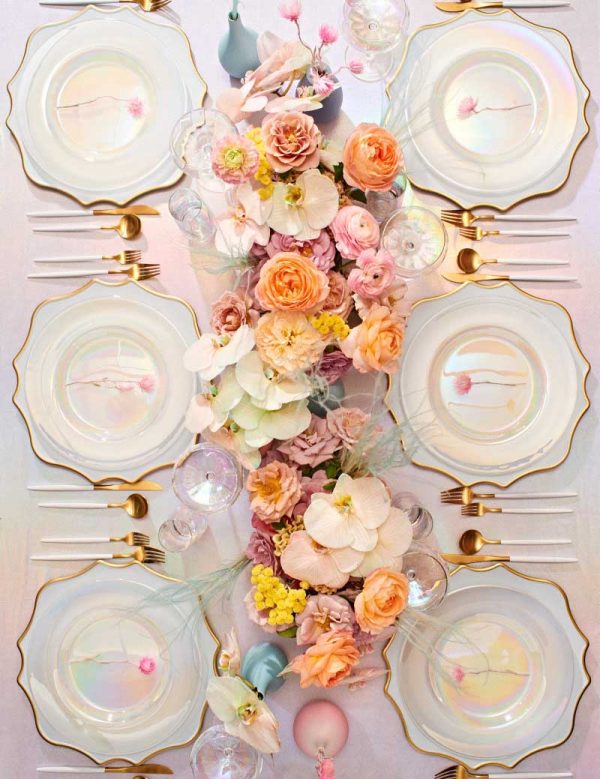 Photography by Will Anderson