When you think of summer, you think of freedom. Of long lazy days when there's nothing you have to do and anything is possible. Although that freedom is subject to quite a few restrictions this year, there is still plenty to celebrate. Summer offers florists plenty of sales opportunities. Exploit them all!
Stimulate Your Senses With Remarkable Seasonal Flowers

The 365 days of flowers seasonal magazine gives your inspiration a fresh boost every season. Be surprised, informed, inspired, and enthused by the fabulous range, appealing uses, and unmissable sales opportunities.
In the magazine, you can read more about the flowers that you want to be working with right now, and we offer tips to get the most out of the summer. Place seasonal flowers on the garden table for a staycation, create lavish reward bouquets for sporting achievements, and let your imagination run wild with midsummer crowns for a proper festival atmosphere. In that way, you and your customers can turn every summer day into a celebration! [video width="1000" height="1500" mp4="https://www.thursd.com/wp-content/uploads/2021/06/celebrate-summer-with-365-days-of-flowers-summer-animation-totf2021-se-on-thursd.mp4"][/video]
Free Promotional Pack
The 365 days of flowers free promotional pack includes:
Posters
Images of bouquets and flowers
Social media images and videos
Available for download in every season at 365 days of flowers.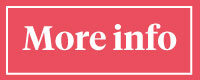 The promotional campaign is made possible by cut flower growers and breeders affiliated with Royal FloraHolland. They thereby help florists to exploit sales opportunities. We hope you enjoy reading the magazine! The 365 days of flowers editorial team

Contact and Follow 365 Days of Flowers
Contact us for more information about our promotional campaigns and seasonal magazines: