Black on black anyone? For all the black devotees out there, this list, featuring the eight best black houseplants will instantly become your favorite. You'll now be able to fill up your spaces with a dose of black plants, plus start decorating your ambiance for a very spooky Halloween celebration.
8 Best Black Houseplants for All Black Fanatics
If the only thing your house or garden is missing is a dose of black plants, no worries, we've got you completely covered. Here are eight of the best black plants to get in a darker mood for all those pre-Halloween vibes. The black plants that we'll introduce to you in this article are easy to take care of, and they will reward you with their waxy leaves, although it's important to take into account that not all black plants will necessarily stay dark.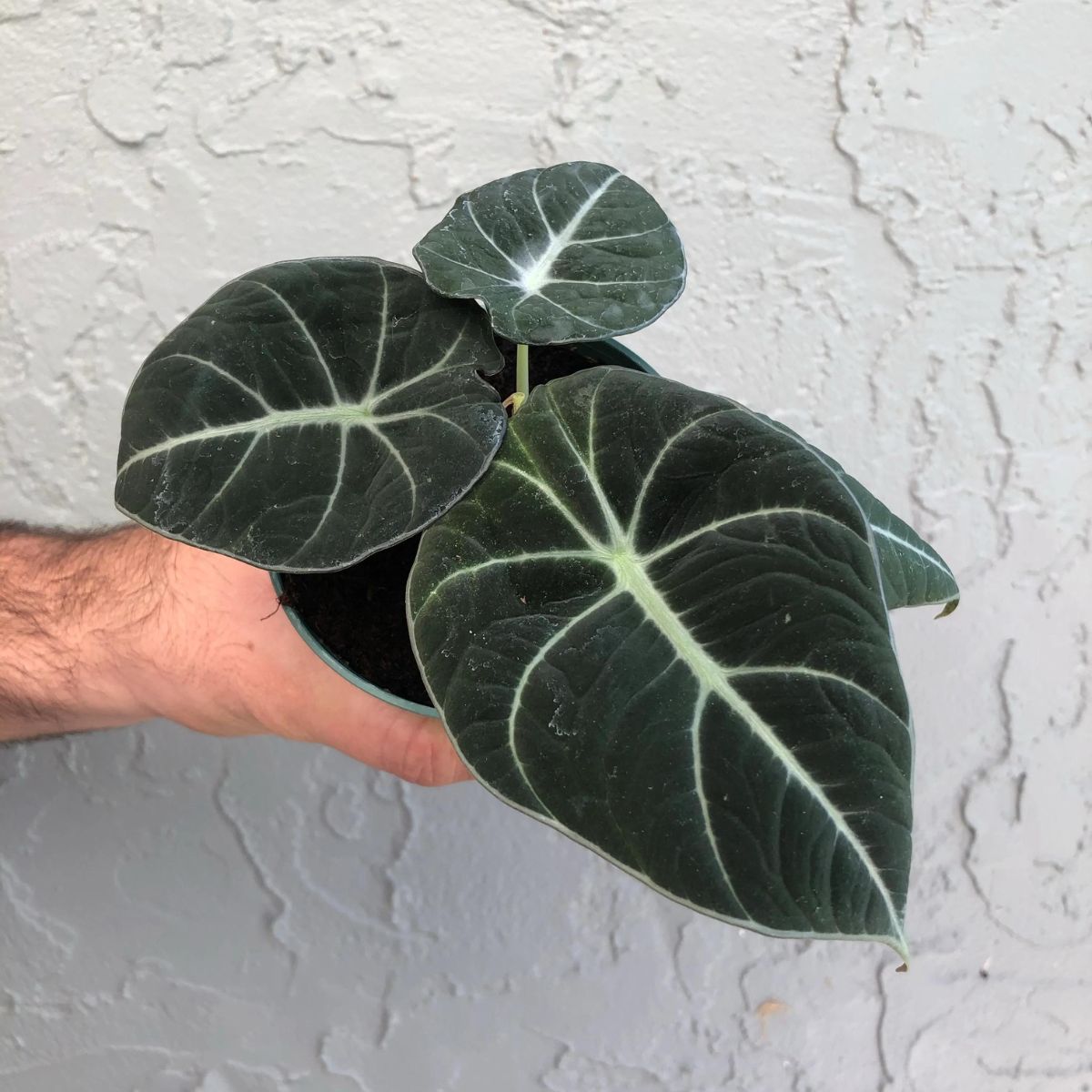 Like any living creature that is capable of growth, houseplants will adjust to their surroundings. Your black plant may therefore change color based on the amount of light, the frequency of watering, the temperature, or even the time of year.
1. Black Raven (Zamioculcas Zamiifolia)
Raven is a tropical succulent black plant easy to grow belonging to the Araceae family. This is one of the eight best black plants for an indoor space featuring a lime green new growth color which then turns into a dramatic purple-black color as it ages.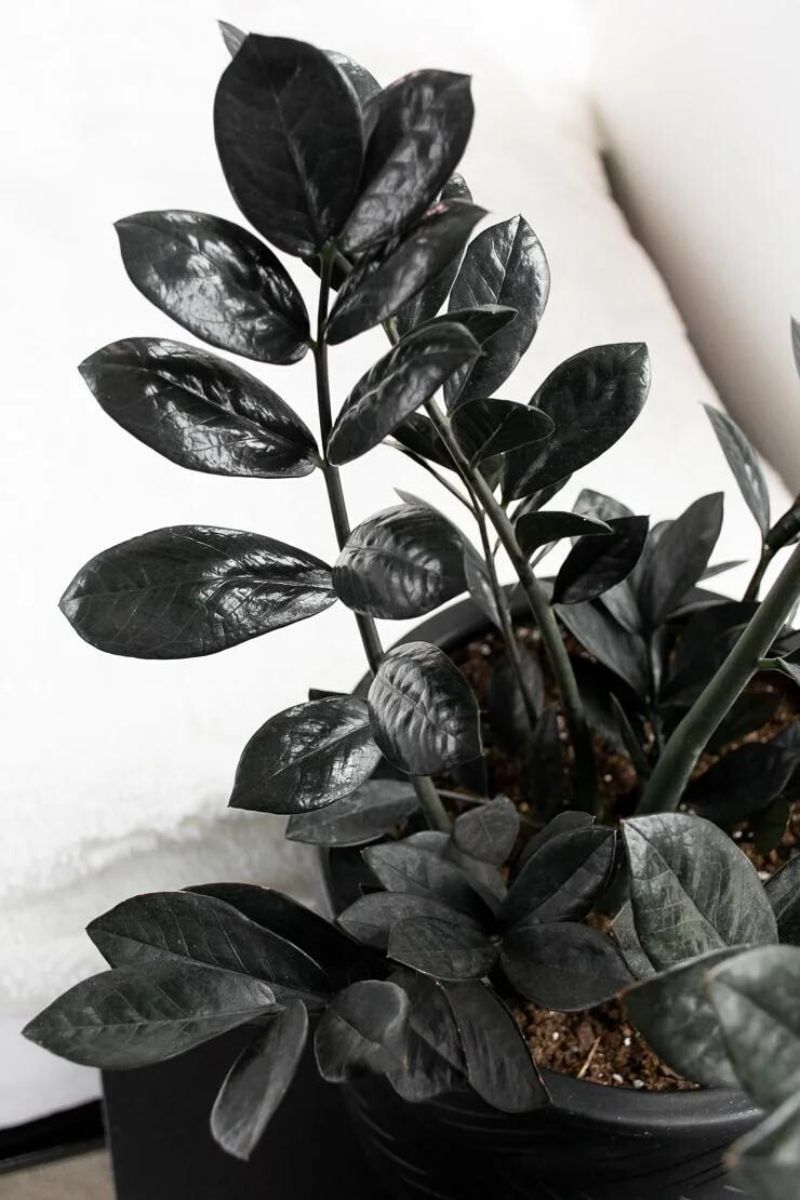 2. Peperomia Caperata Ripple Burgundy
One of the most popular and preferred black plants by many is the Peperomia Caperata in shade "Burgundy Ripple". Even the most inexperienced houseplant fan will fall in love with the rippling, purple-red color of the leaves at first glance.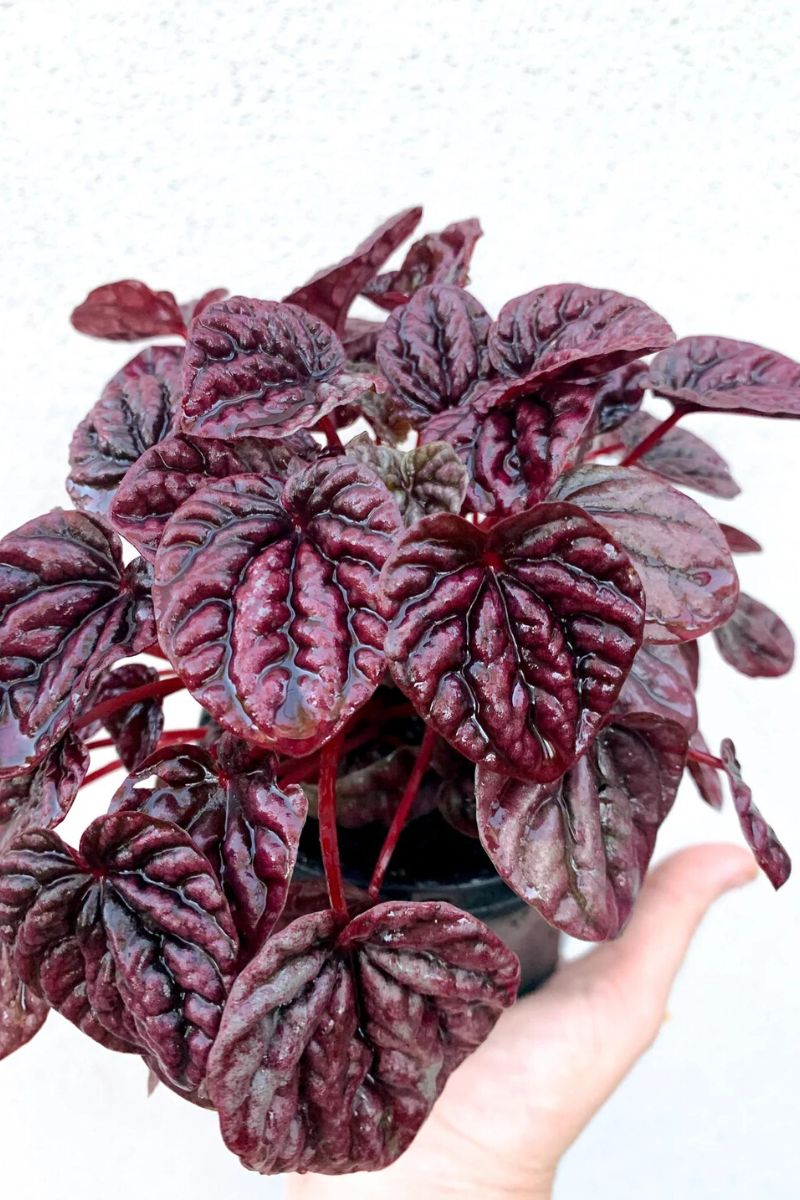 Plus, it's definitely a top choice if you want to have the spookiest, haunted decor for Halloween. Just place them all over the interior of your homes and you're ready for a boo!
3. Aeonium Black Rose Succulent
Here's where succulent love and a blackish-burgundy color meet to create this perfect plant. They are considered among the eight best black plants because they can either be placed indoors or outdoors. If you plan on keeping them indoors, just make sure you provide them with plenty of light to grow healthy.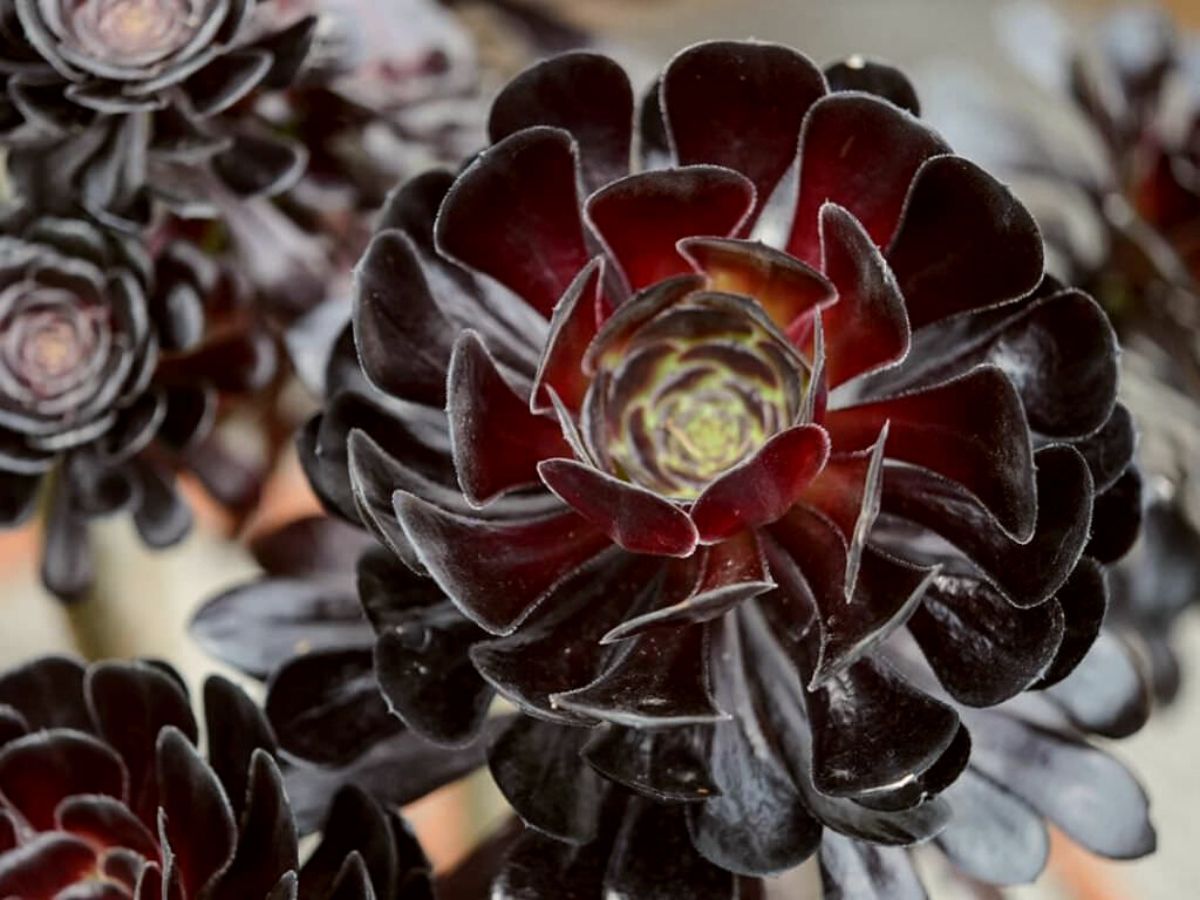 4. Black Hedgehog Succulent (Sinocrassula Yunnanensis)
This very interesting small succulent also makes part of the best black houseplants to place in your favorite spaces, giving it a little dose of curiosity and interest to whoever walks into your home. This pointy-looking succulent is actually one of the favorites as Halloween decor in every corner, given the fact they offer a haunting look. There's no trick or treat with these!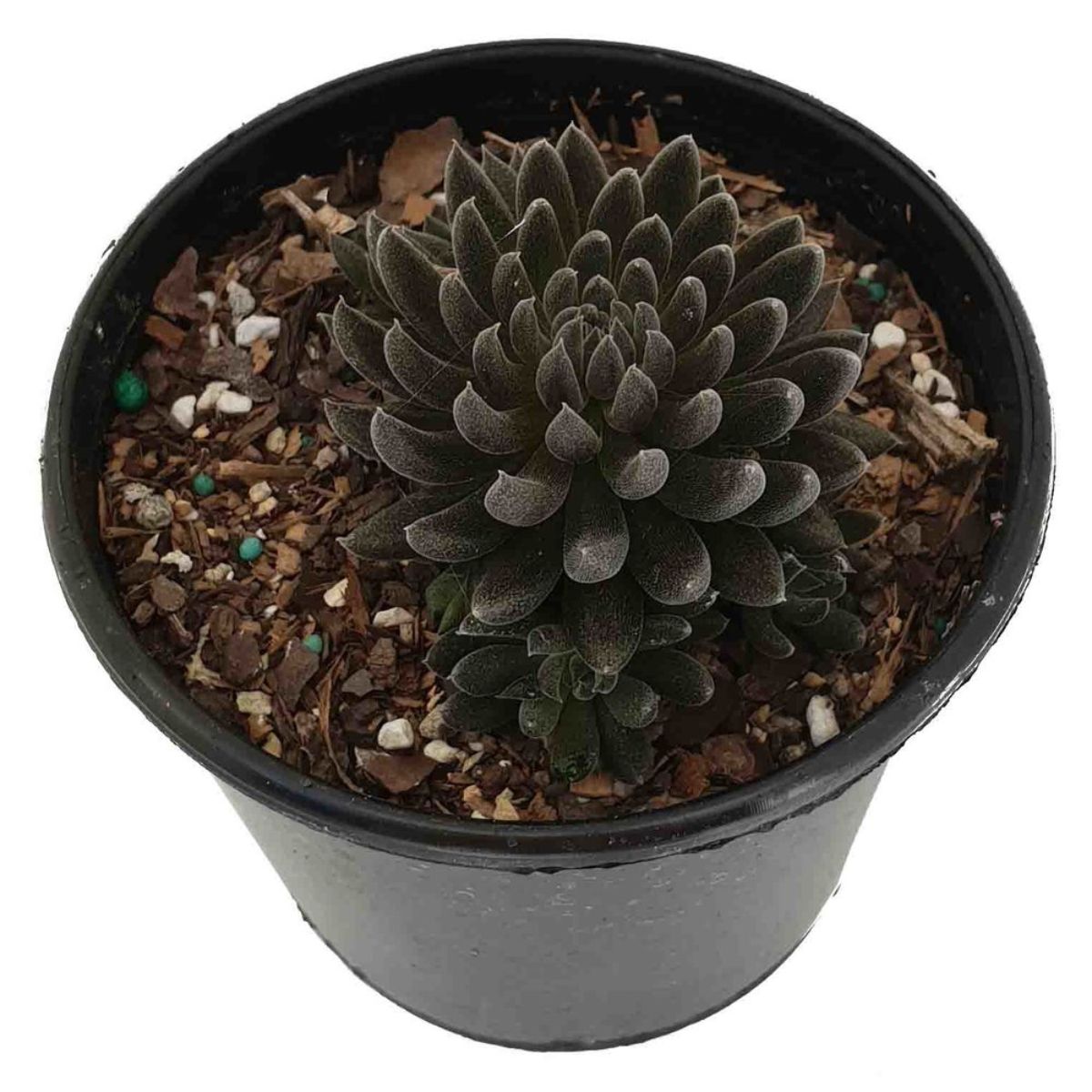 5. Alocasia Black Velvet
The most distinguishing feature of this eye-catching evergreen perennial is the contrasting silver veins on the thick, textured, dark green (almost black) foliage, making it one of the most riveting and intriguing black houseplants out there. Imagine placing these in your favorite spots. You'd immediately elevate the look of your interiors with alocasia black velvet.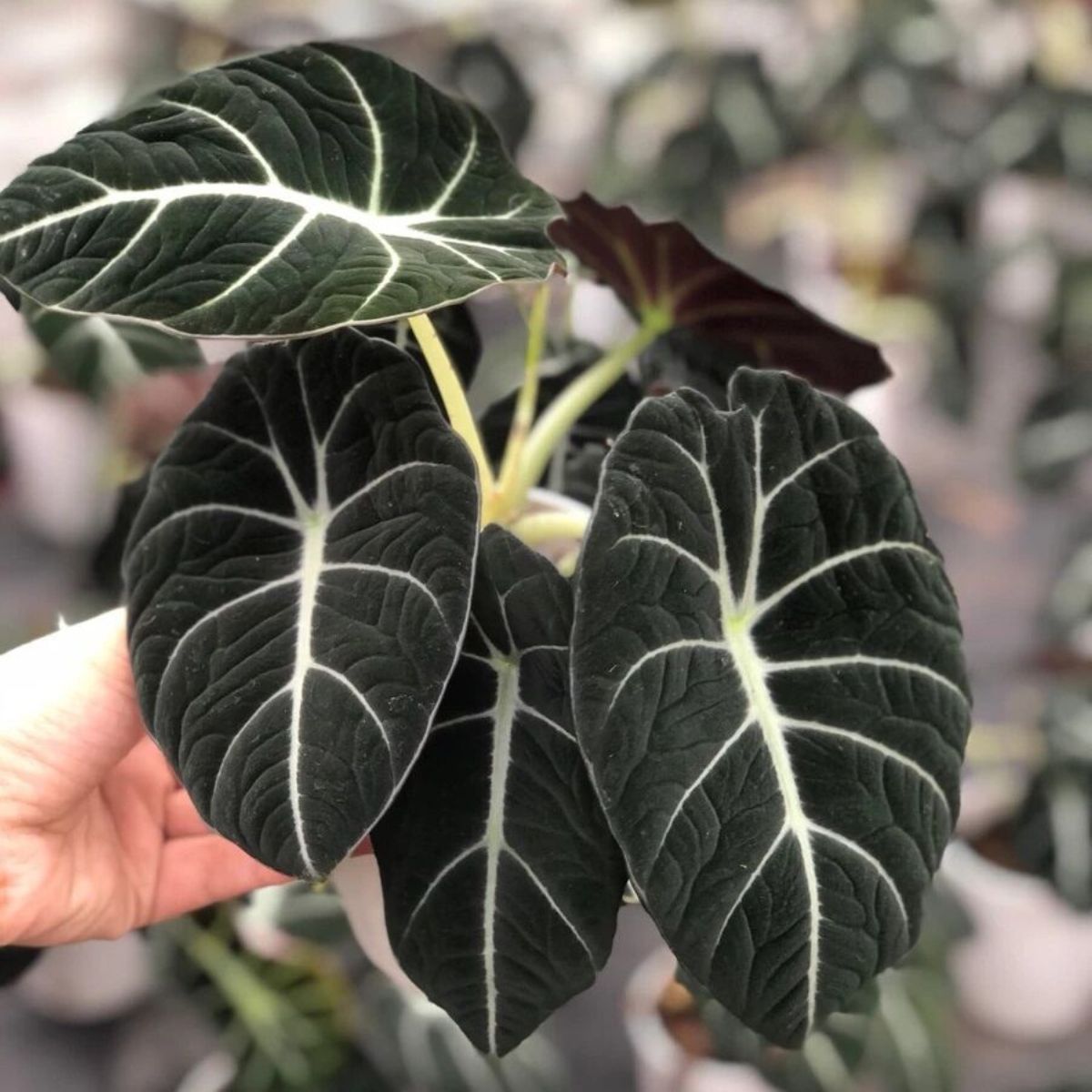 6. Echeveria Black Prince (Echeverria Affinis)
This is the chosen succulent to help you create the ultimate goth-looking like garden. Black Prince's rosettes have spirals of wide and pointed leaves. As they grow, the leaves turn a very dark purple—so dark that they almost seem black! The amount of sunlight this succulent receives affects its color, so look out for that.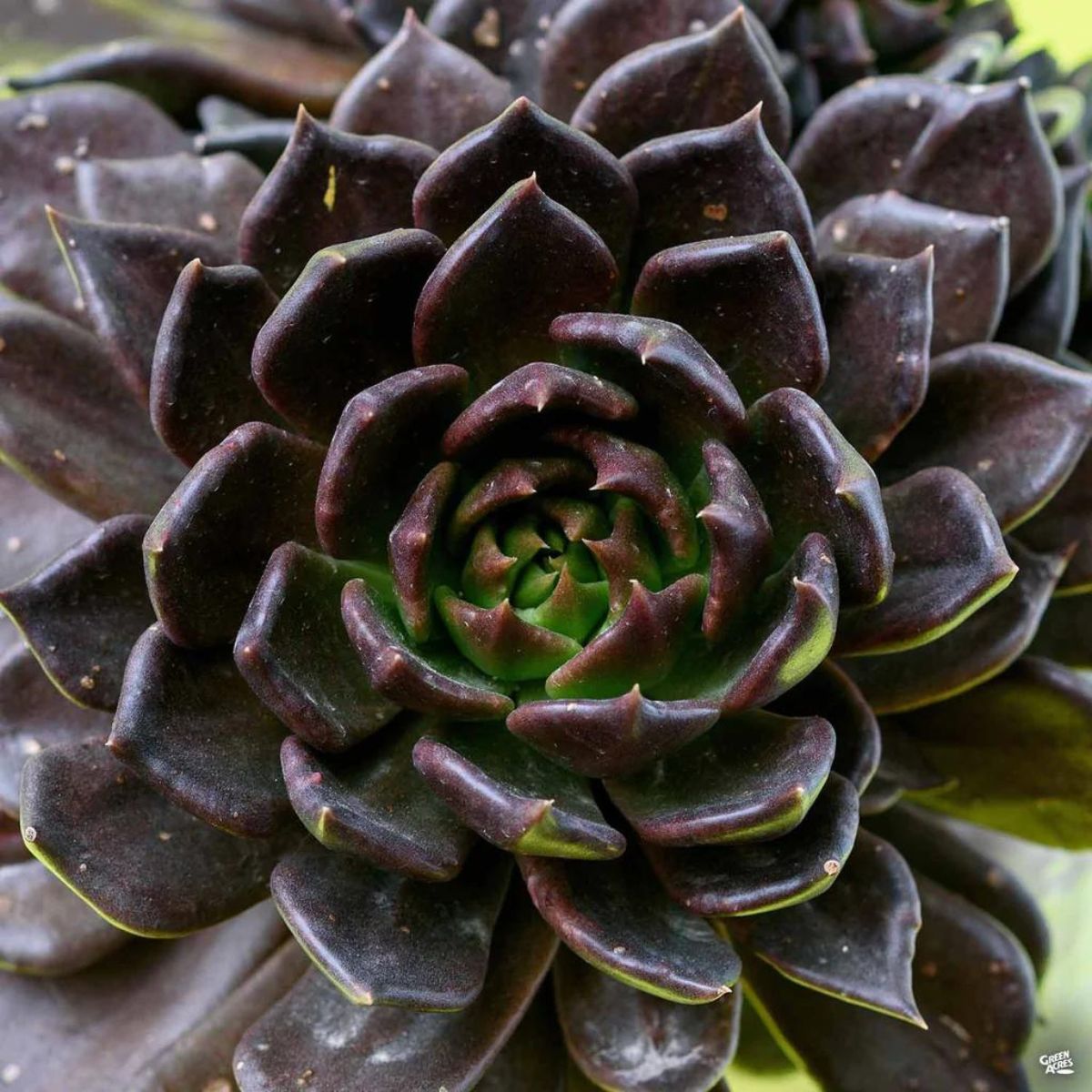 7. Colocasia Esculenta Black Magic
This incredible dark plant definitely classifies into the best eight black plants we've seen. Colocasia Black Magic features unusual purplish-black leaves. It is a tuberous, stemless, frost-tender perennial of the arum family which typically grows 3-6' tall and as wide. It is a plant that features huge, heart-shaped, conspicuously-veined, downward-pointing, peltate leaves.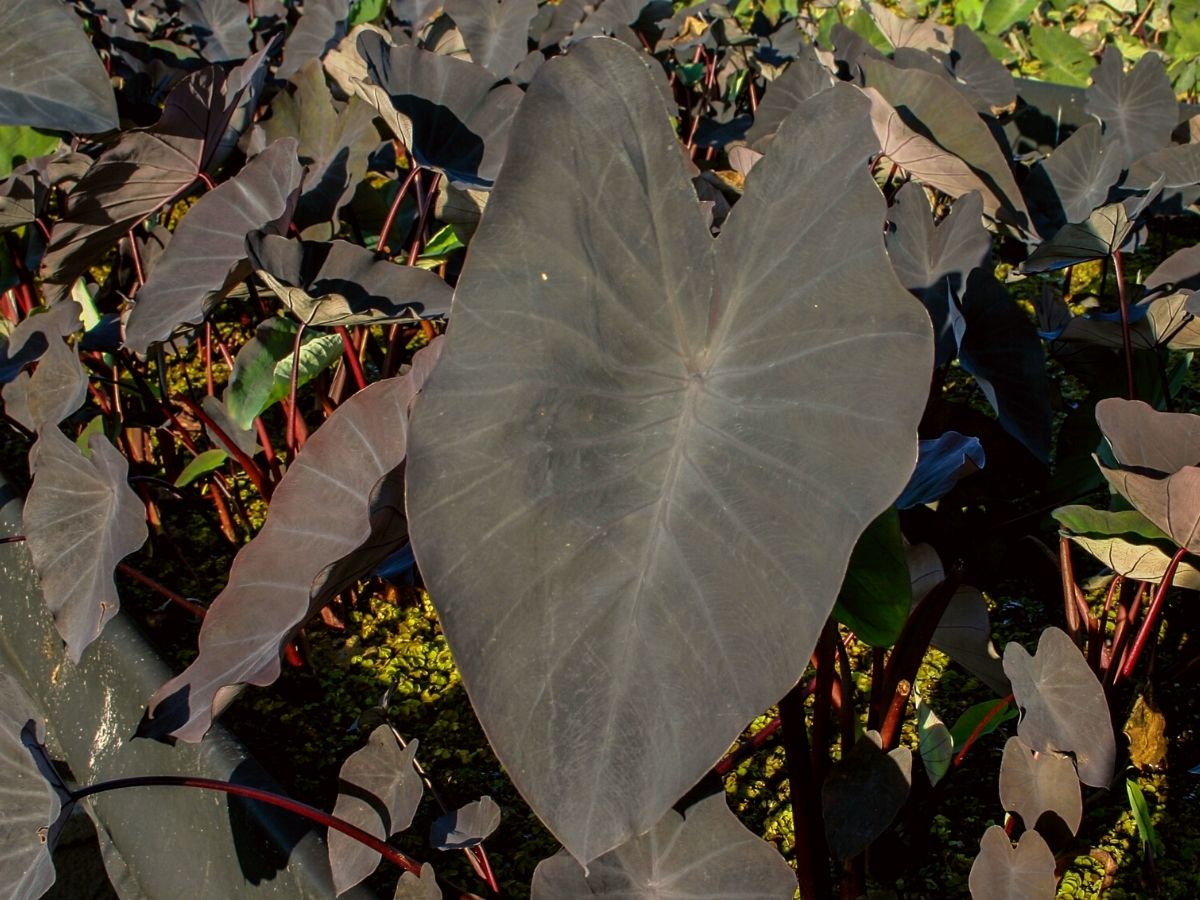 8. Begonia Black Fancy
Black fancy begonia is a Halloween must-have for sure! Why? Just zoom in and take a look at those eerie and mysterious leaves. Among the best black plants, the begonia black fancy thrives in a warm, humid environment with bright light (if you keep it indoors, that is). If you pinch the wasted blooms off of this rhizomatous hybrid with medium-sized black leaves, it will stay compact and bushy.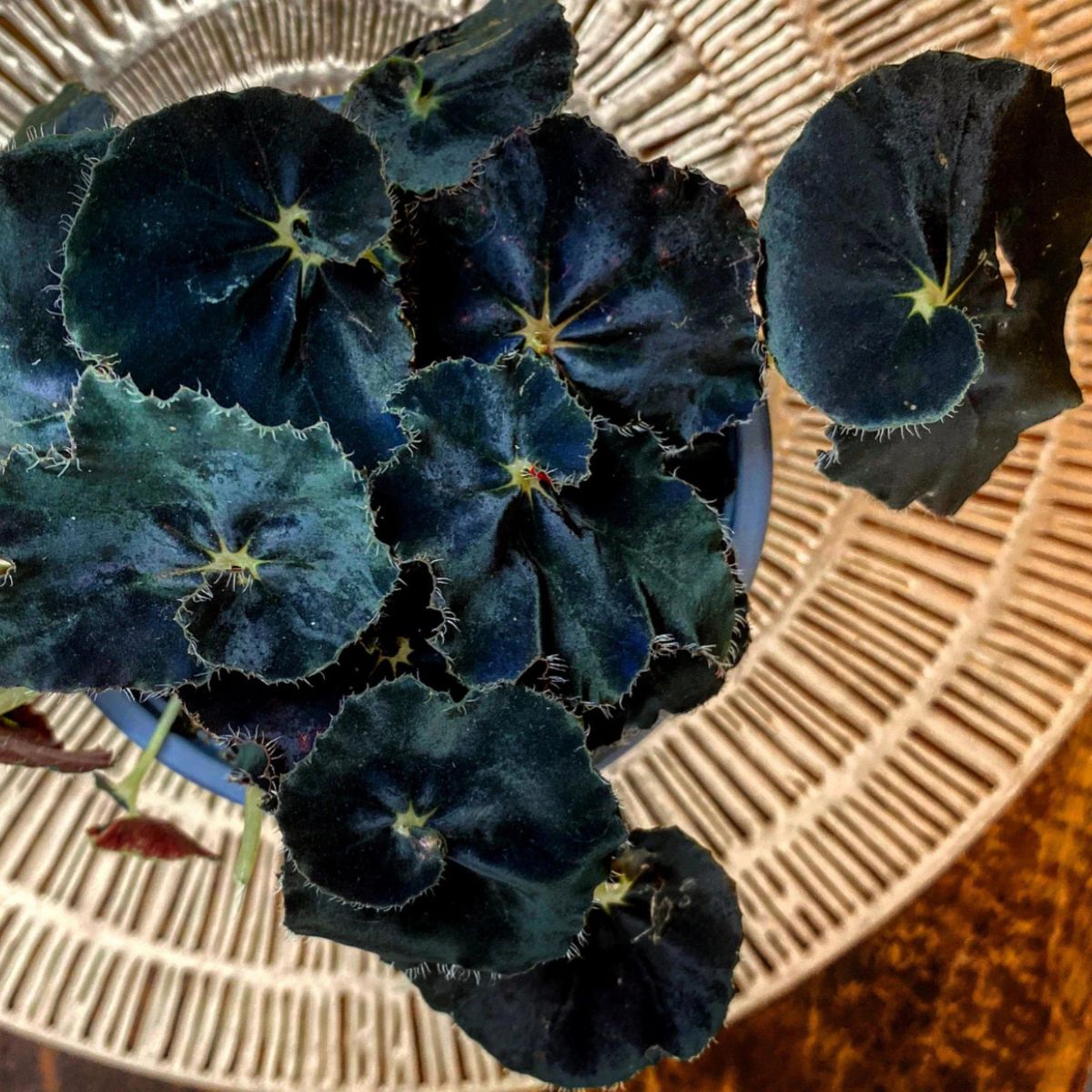 Add These Black Plants to Your Collection
Creating an indoor space or garden that looks fabulously dark for you and your desired style doesn't have to be difficult. These eight black houseplants will most definitely help you start your journey towards a spookylicious decor and actually have your guests frighted but delighted.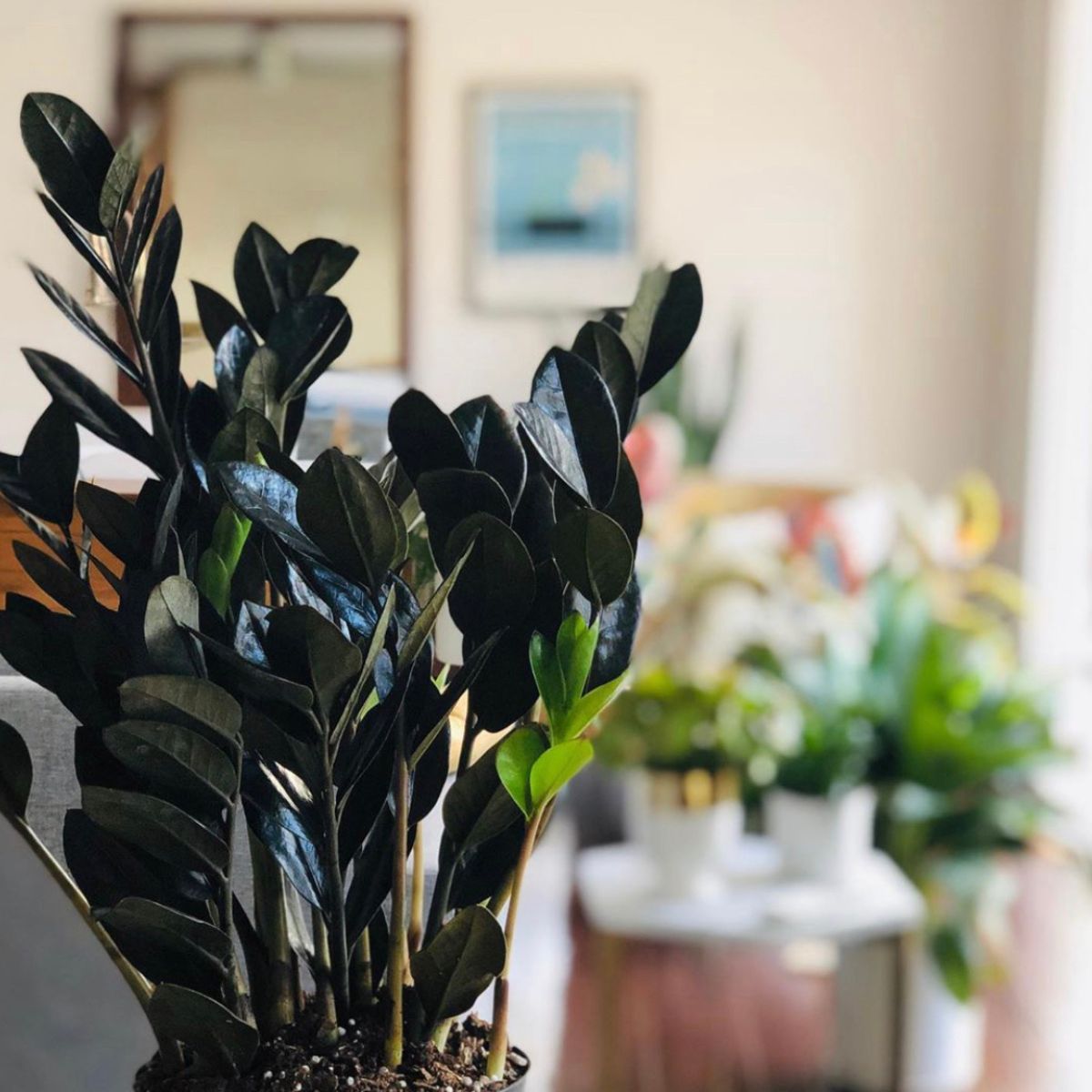 Don't forget these are the eight black plants to have for the upcoming "Boo-tiful" season: 1) Black Raven, 2) Ripple Peperomia Burgundy, 3) Aeonium Black Rose Succulent, 4) Black Hedgehog Succulent, 5) Alocasia Black Velvet, 6) Echeverria Black Prince, 7) Colocasia Black Magic and 8) Begonia Black Fancy.