As the foliage turns crimson and the nights longer, a bewitching season lingers. Halloween with its mystical nature and allure calls for an embrace of the supernatural and the unknown.
While pumpkin carving, ghostly pranks, and ghouls often steal the show, the spirit of Halloween involves allowing our creativity to come to life. How about we deviate a little, just a little bit from the norm or maybe spice things up in a colorful kind of way? Halloween flowers it is then! Yes, that's right! get into the floral creative zone with Halloween flowers, transforming your space into a realm of spectral beauty and eerie galore.
Why Halloween Flowers?
You are wondering how flowers fit into the spookiness and sinister decorations of Halloween. Filled with pumpkins, skeletons, and ghosts among other grisly symbols, flowers would create a unique contrast. It's already creepy and scary, adding a bit of color to select types of blooms creates an intriguing juxtaposition.
Halloween comes during the fall season, with a bumper harvest and blossoming blooms, flowers can be a way to celebrate the harvest and the transition into a different season. For themed Halloween parties, contrasting colors of yellow, and orange or blood-red flowers can aid in the creation of a haunted garden-like ambiance.
Flowers can be used to conceal the spookiness, making people curious about what lies beyond. Halloween flowers are a great addition and a symbol of expression during the season, bringing your creativity and themes to the limelight.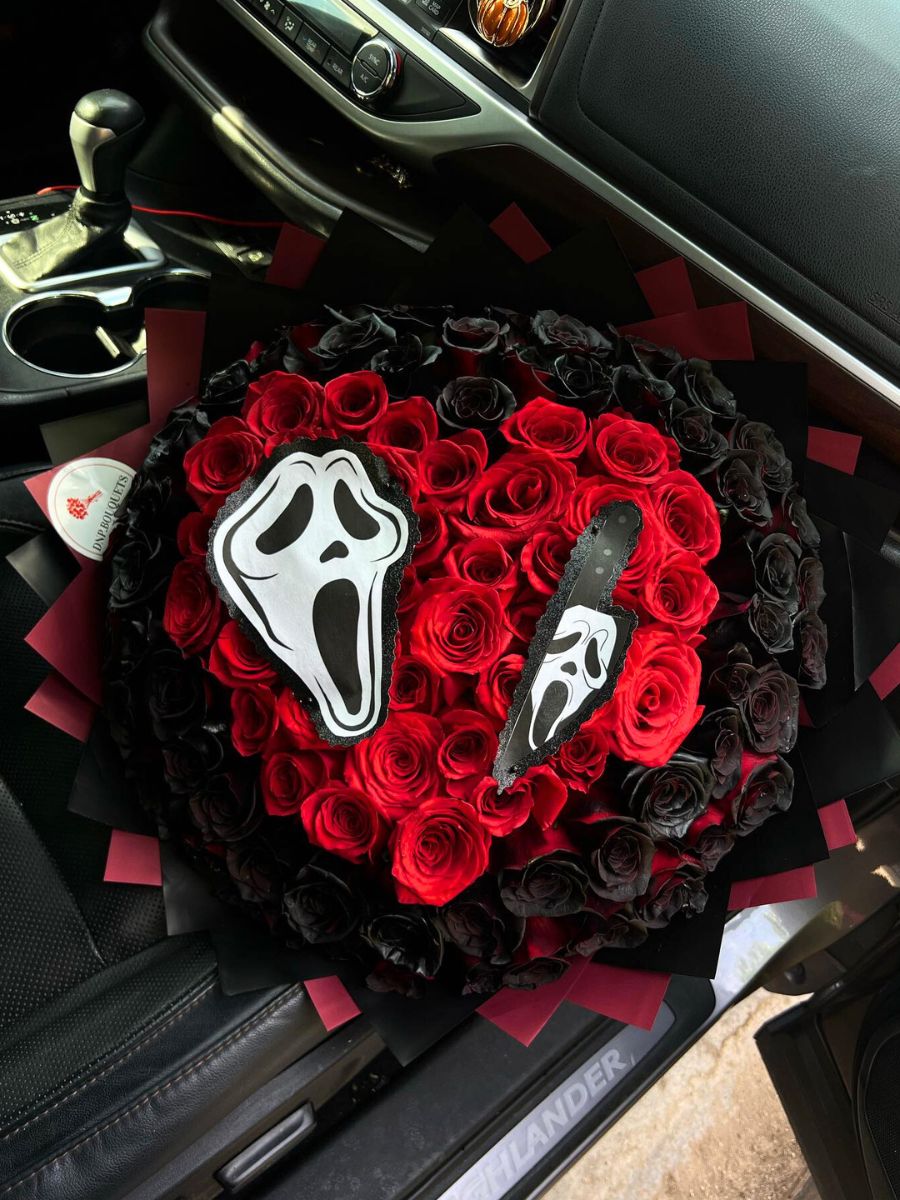 Halloween Flower Arrangement 101
Often orange and black are the dominant colors during Halloween, but carefully crafted floral arrangements with rich hues can bring a sense of mystery into your spooky season.
From potted chrysanthemums to calla lilies, there are perfect flowers and colors to add a touch of color and intrigue your guests during Halloween. Halloween flower arrangements introduce unexpected twists and enchanting outdoor and indoor decor obscuring all the spookiness and the trick-or-treat you have lined up for your guests.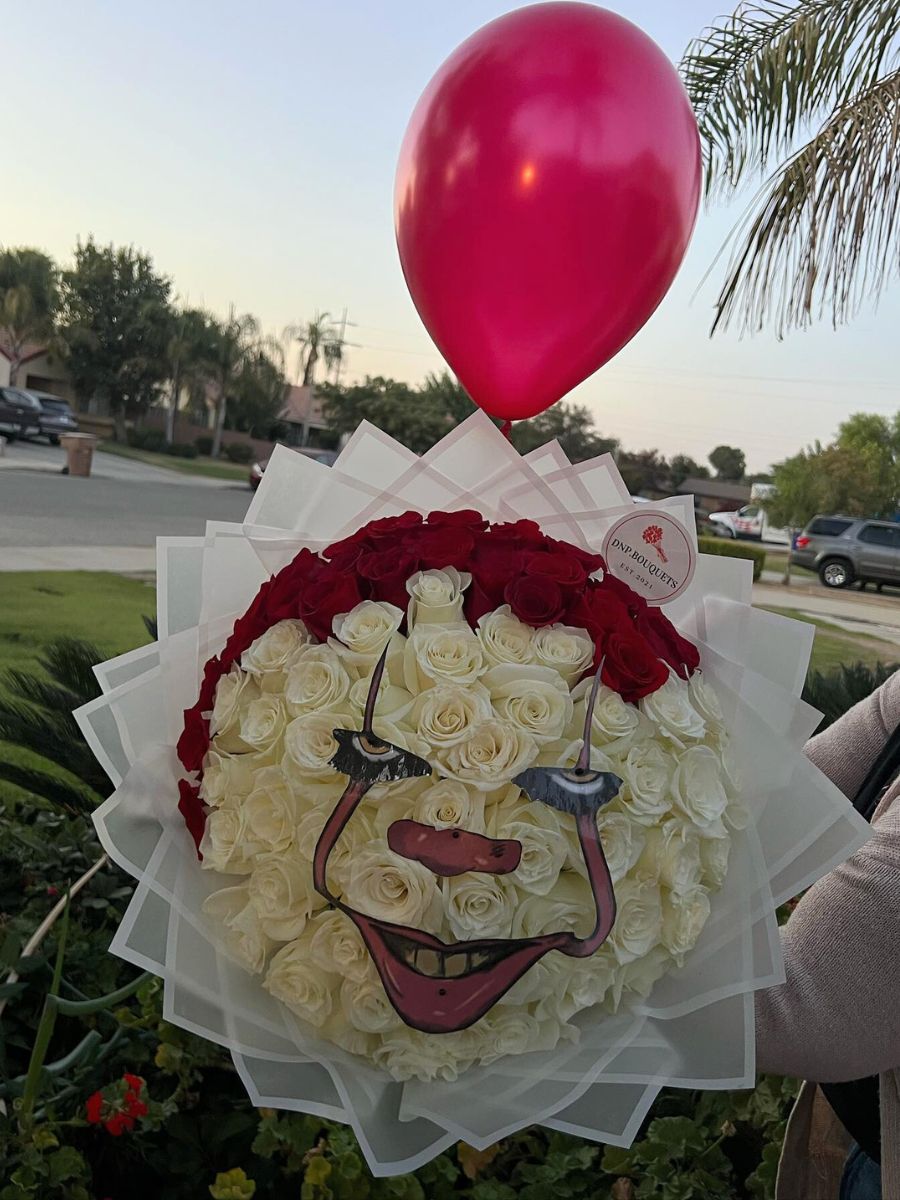 For all Halloween arrangements, the following flowers will fit well with your theme and better yet compliment all your pumpkin carvings and decoration ideas.
Yellow and Orange Chrysanthemums
For your garden, or centerpieces within your indoor spaces, we are sure it will be extremely spooky and haunted already. The addition of color of chrysanthemums, especially yellow and orange, and a pair of pumpkin carvings will likely be the desirable contrast needed for a creepy and scary ambiance already.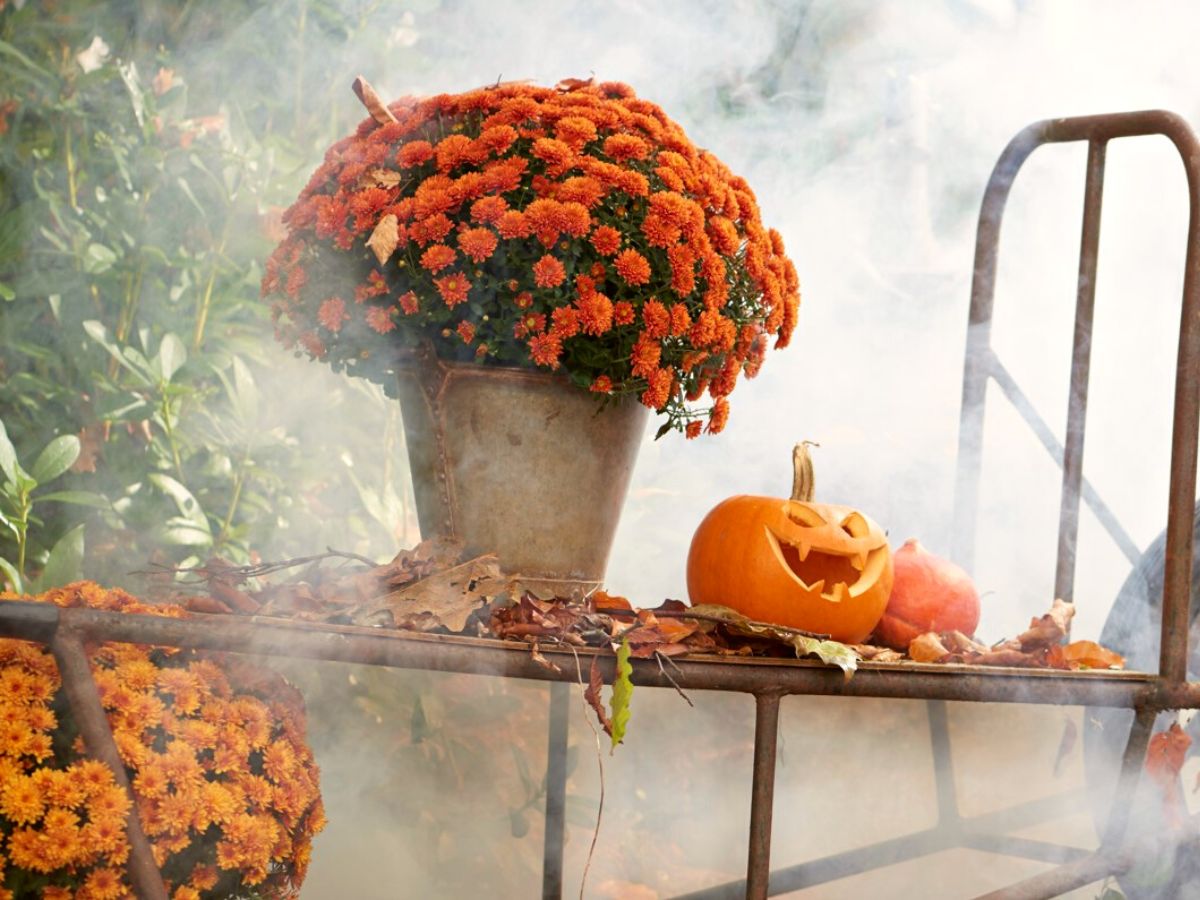 Yellow and orange are intense colors and bring passion and positive energy to your haunted garden, get your creative juices flowing with potted or cut yellow and orange chrysanthemums, creating a mix of haunted yet inviting ambiance.
Calla Lilies
Calla lilies bloom during fall, in time for Halloween, available in a wide array of colors, sizes, and textures perfect for all your themed Halloween parties.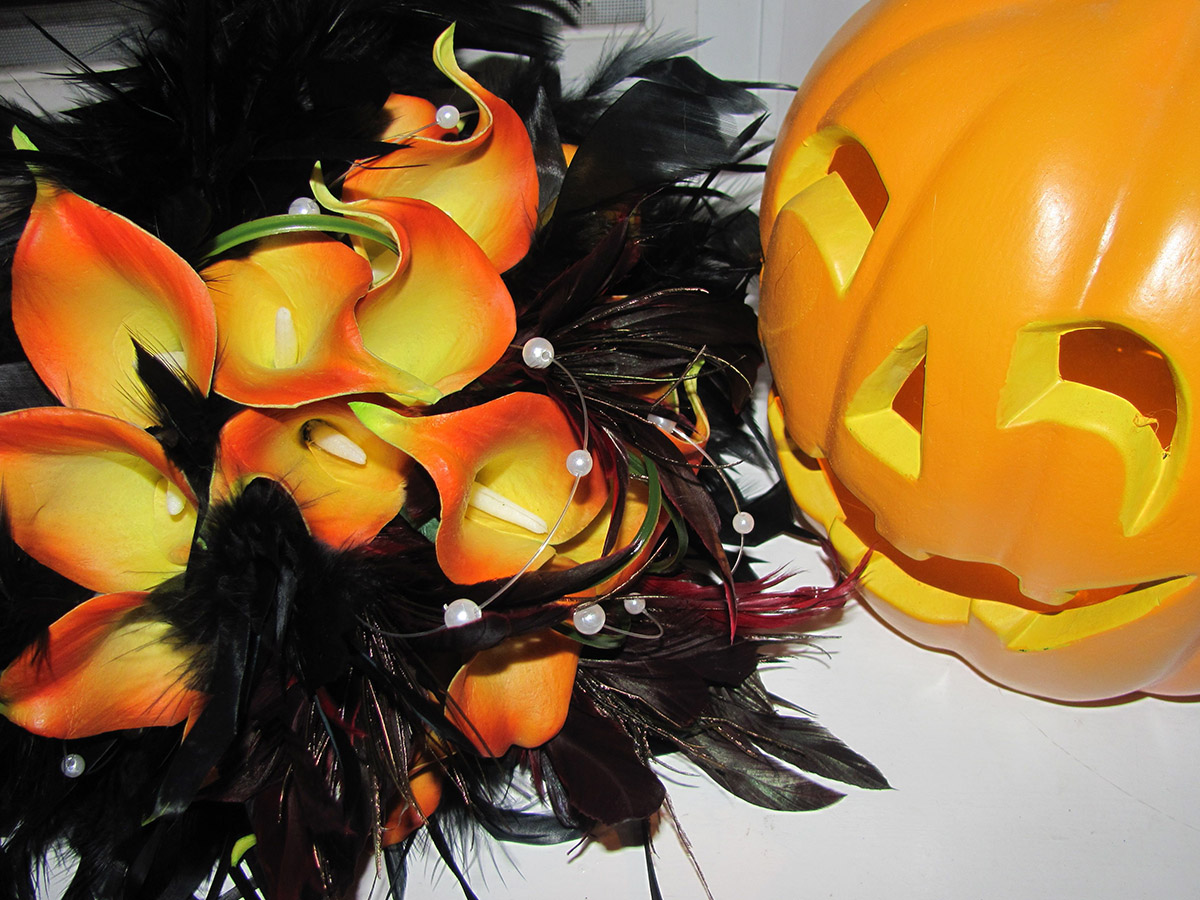 Lilies can be used for intriguing yet well-thought Halloween flower arrangements, from a floral hat to creepy centerpieces paired with macabre symbols. Lilies are the perfect contrast needed to create a balanced blend of eerie and allure.
Halloween Roses
Roses cannot be left out of Halloween-themed floral arrangements! A mix of black, orange, and dark red roses would make a great pair to capture the spooky and festive mood of Halloween.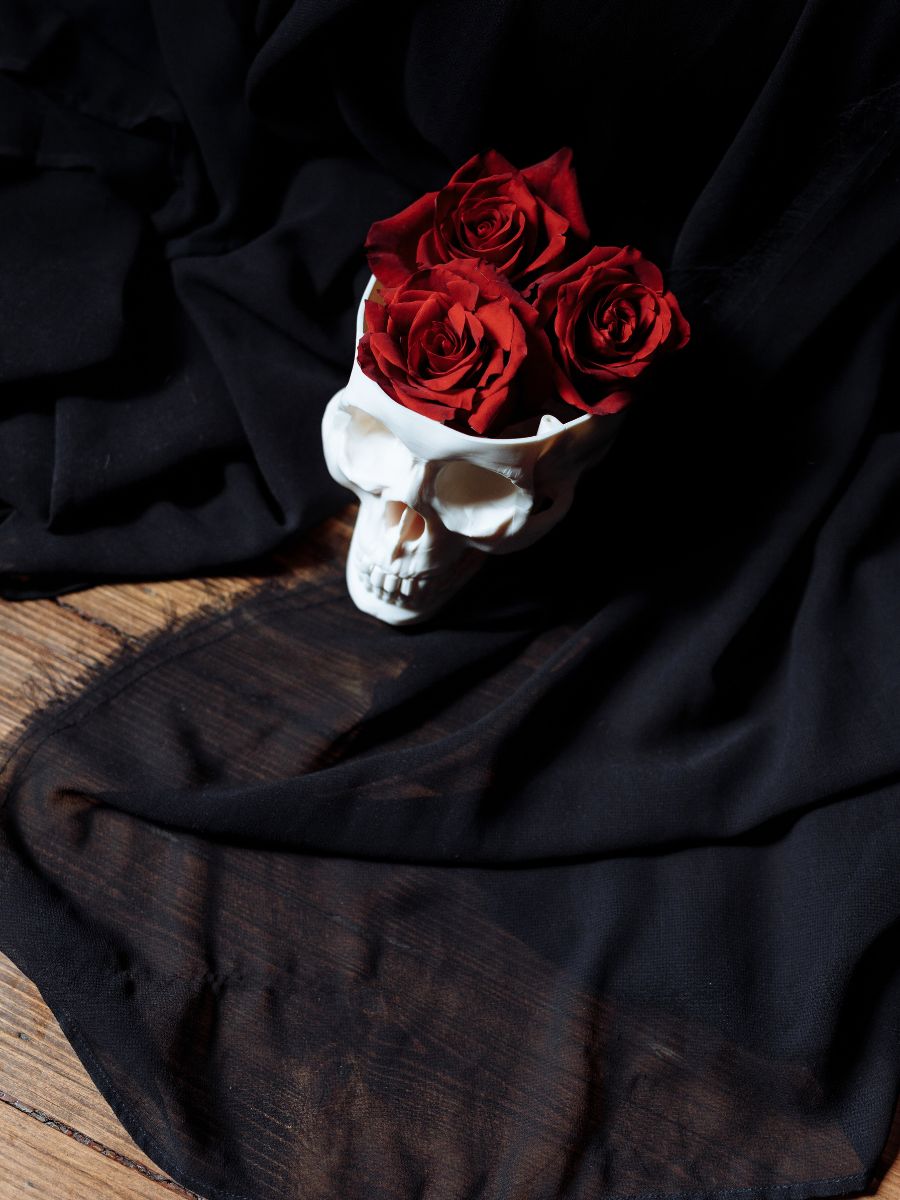 Floral arrangement is the art and Halloween is a fun-filled celebration where creativity and innovation take center stage; this is your moment to shine and flex your floral arrangement prowess. Use select tones of roses either black, orange, or red roses, paired with chrysanthemums or lilies, to create a focal point with them. Pair the arrangement with Halloween-themed decorations strategically through the arrangement to have that Halloween feel and look.
A Touch of Spooky Flower Bouquets
Infusing your space with hauntingly yet beautiful spooky flower bouquets is the ideal strategy to fully embrace the eerie side of Halloween. Picture this, a spooky flower bouquet with a mix of orange roses, paired with a complimenting color of either lilies or chrysanthemums, or black dahlias. Accented with Halloween decorations to fully create that spooky vibe, enchanting yet eerie at the same time, right?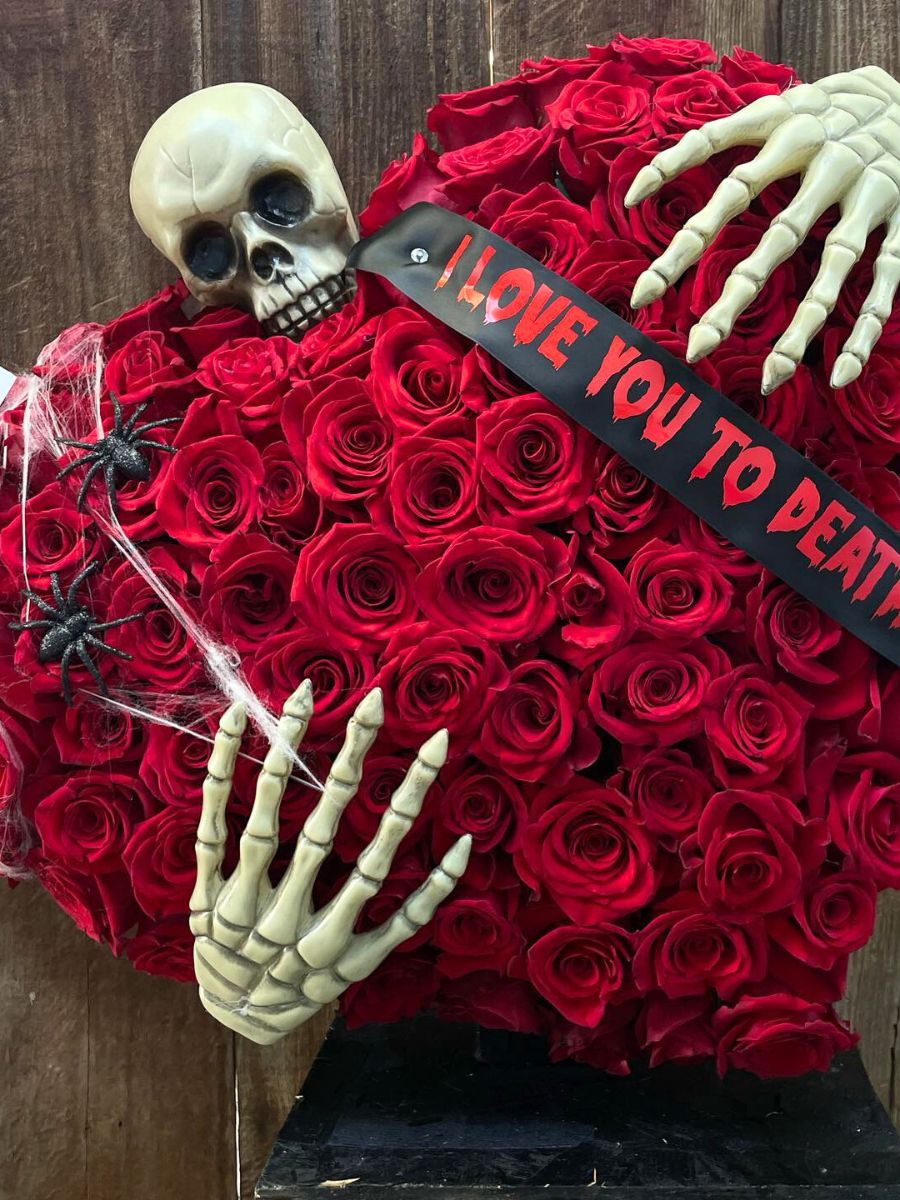 As you gather at the table or invite your guests into a thrilling trick-or-treat experience, welcoming them with spooky bouquets is a great way to spark conversations. Though not conventional, a spooky flower bouquet is a creative and fun way to incorporate flowers into Halloween theatrics, this is the spirit of All-Hallows Eve.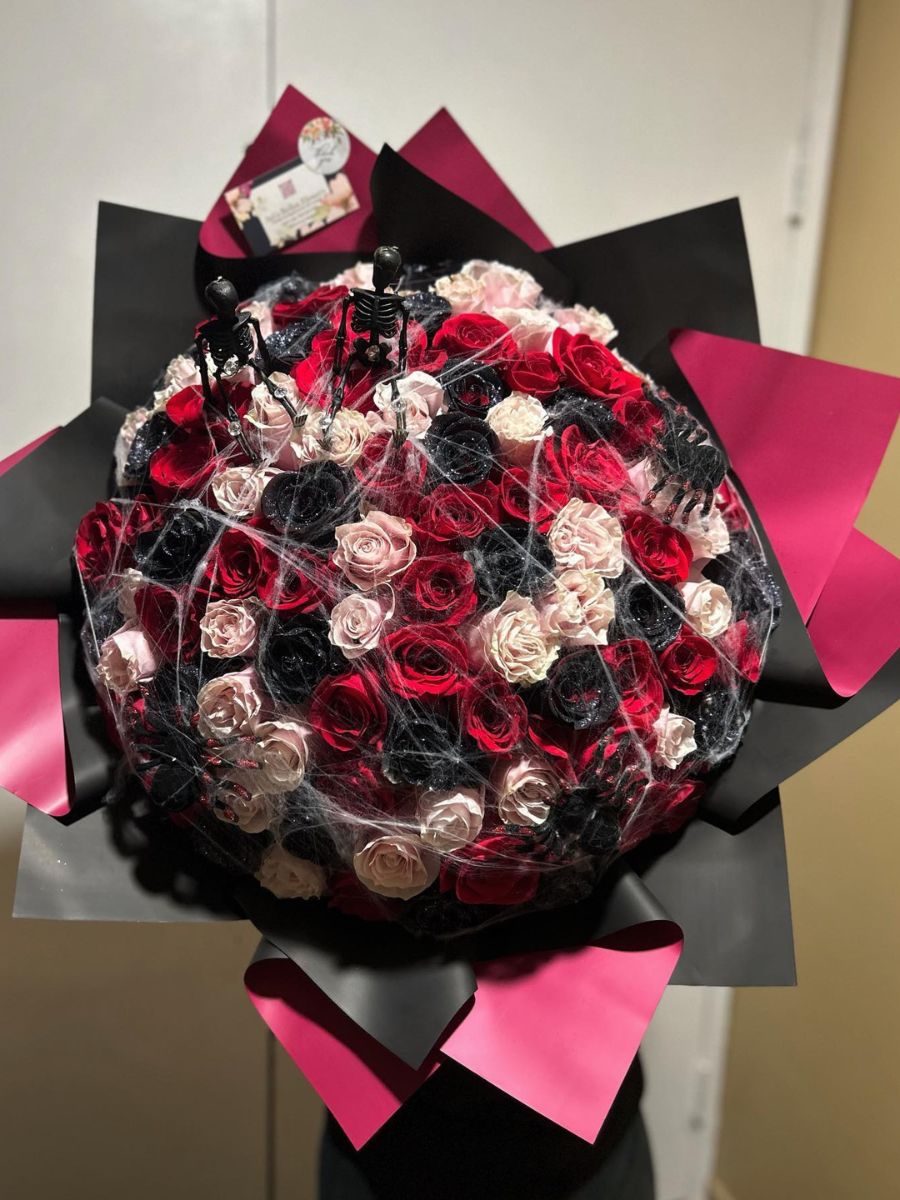 Gifting your loved ones a flower bouquet with ghostly vibes ushers them into the Halloween mood but yet again it enhances your connection with them and provides a platform to express your sentiments in that regard. Spooky flowers for Halloween serve as a reminder that it is not about the frightening and scariest of the pranks alone but also expresses the beauty and appreciation of the mysteries that can be found in the most unexpected places.
Make It a Colorful, Spooky, and Mysterious Halloween
From Halloween floral centerpieces to bouquets, coloring your spaces integrates mystery and intriguing elegance into your eerie mood. Flowers are good for you, they evoke positive emotions, and they enable a strong bond and connection. As you embark on Halloween thrills it is good to create a colorful vibe, that even amid the mimicking of the spirit world, the joy of Halloween becomes complete with a floral touch.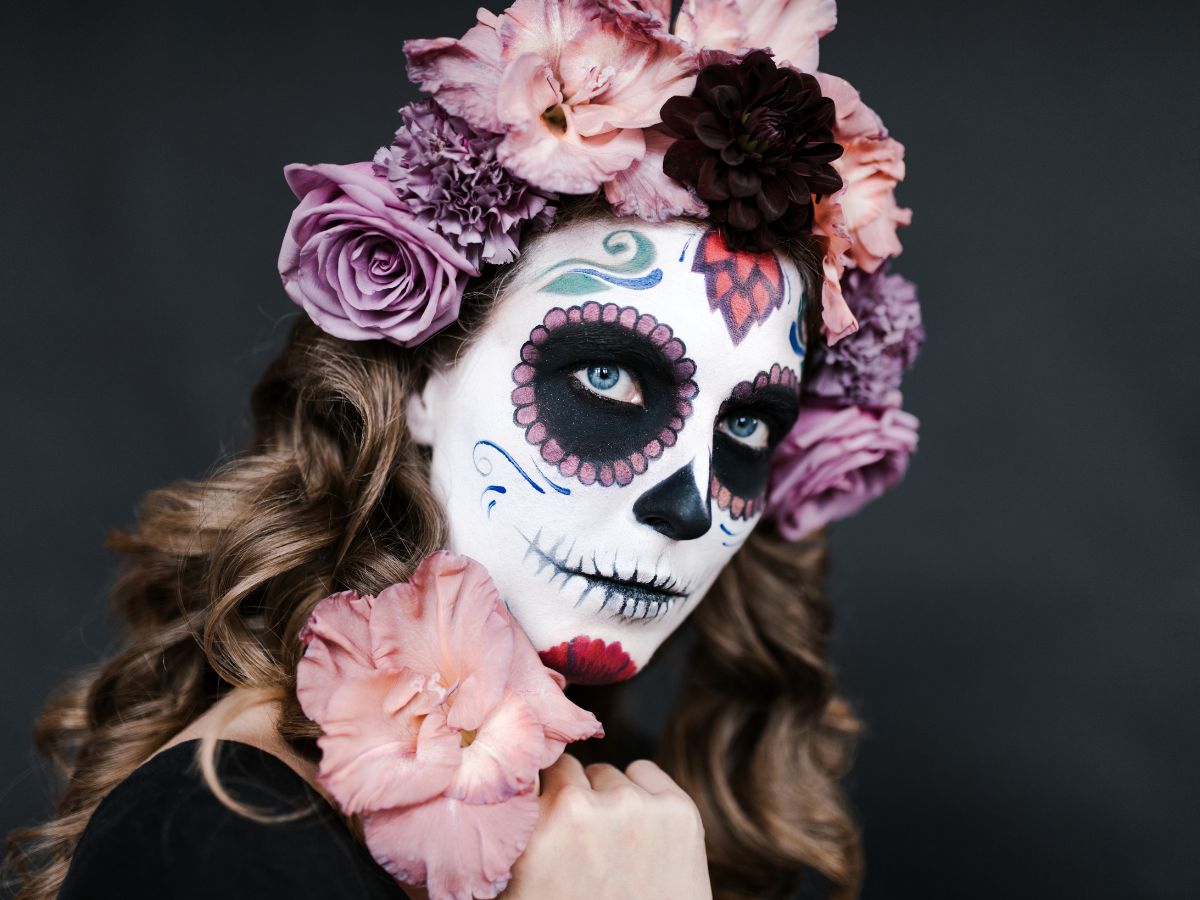 Do not limit your creativity this Halloween, allow yourself to be immersed into the magical world of blooms, for you to truly come alive. Whether you choose the color and sleek way with your Halloween flower arrangements or you are obsessed with spookiness, then flowers will create the ideal Halloween look and feel for you!
As you prepare to explore the spell-binding nature of Halloween get ready for amazing trick-and-treat moments or the spooky parts. Remember Halloween is about expressing yourself without fear or holding back, celebrating the season with a style that resonates with you, being innovative, and taking risks this season.
Say yes to new adventures this Halloween, to the magical and enchanting world of blooms. Here is to spookiness and the elegance of Halloween with flowers, happily Halloween to you!
Header image by @rrflowers bouquets, featured image by @DNP. Bouquets.