Zbigniew Dziwulski came up with a concept to decorate the center of culture in Lublin, Poland. He runs his own shop Grasz w Zielony. In Lublin, white is the color to evoke and intensify cold feelings. But also hope and through hope warm feelings. White refers to the season of winter and Snowstorm, like that beautiful white rose...
So the perfect place for this design according to Zbigniew had to be at the entrance hall of the center of culture, where many people come together and could see the design and enjoy it. This is a story of a master in floristry, Zbigniew Dziwulski, and his arrangement "Icicles"!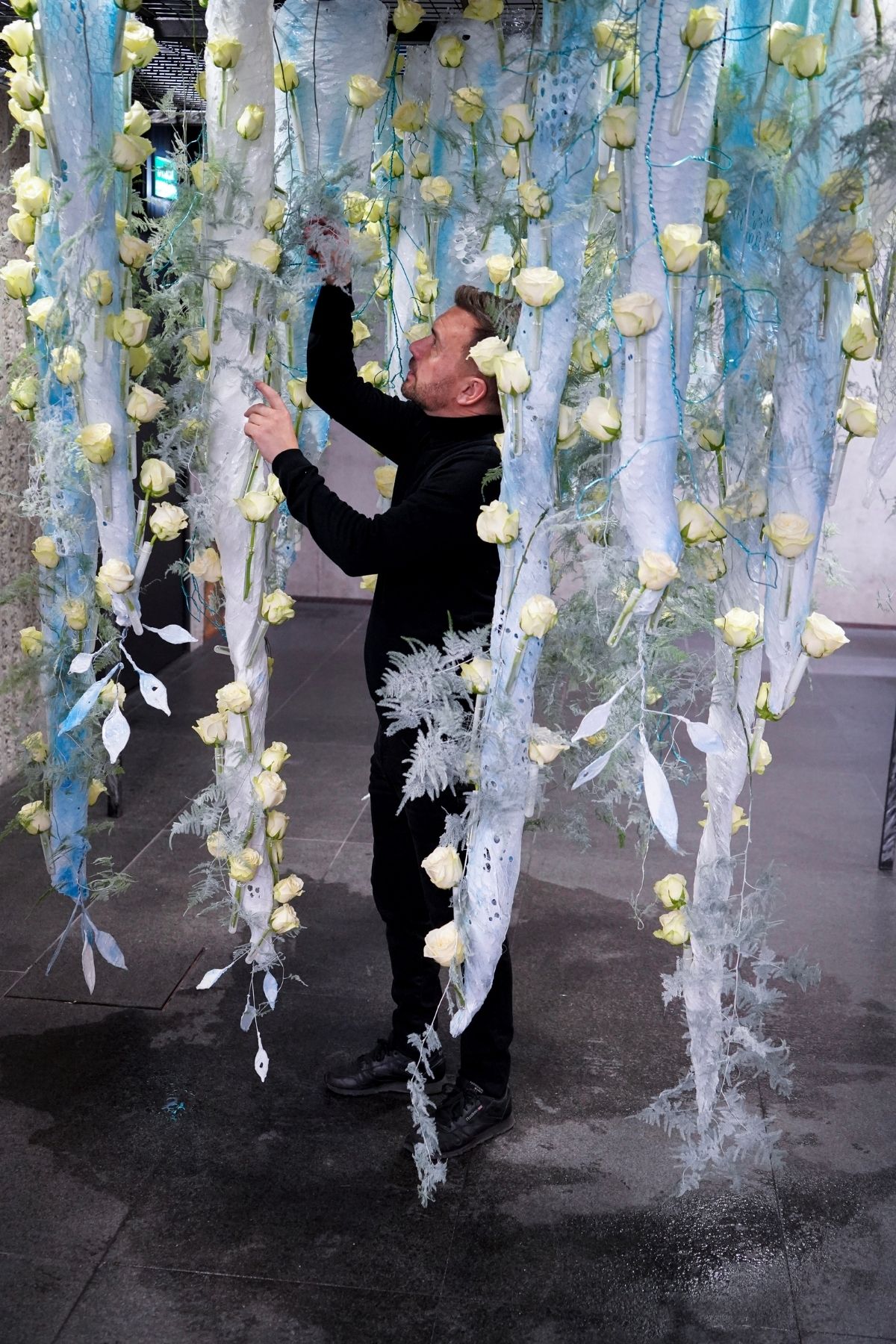 Icicles Formed With Snowstorm+ Roses
The project is suspended on a stable, metal cube-shaped structure. There were icicles of various sizes - made of wire and mesh. They were covered with stretch foil subjected to hot air to obtain an interesting texture and finally, spray paint appeared to give the right color. Flowers placed in tubes are woven into the icicles. Rose Snowstorm+ from breeder Dümmen Orange shines in this work. The quality of the roses is excellent as they survived for several days in heated rooms without losing their beauty.
Foliage for Delicacy in This Art Design "Icicles"
The delicacy of playful foliage was to emphasize and refer to the fragility of icicles that can quickly disappear under the influence of stronger sun rays. The aim of the above installation was to promote flowers, spread the culture of surrounding oneself with them, and the idea of ​​decorating with flowers the interiors and spaces that surround us.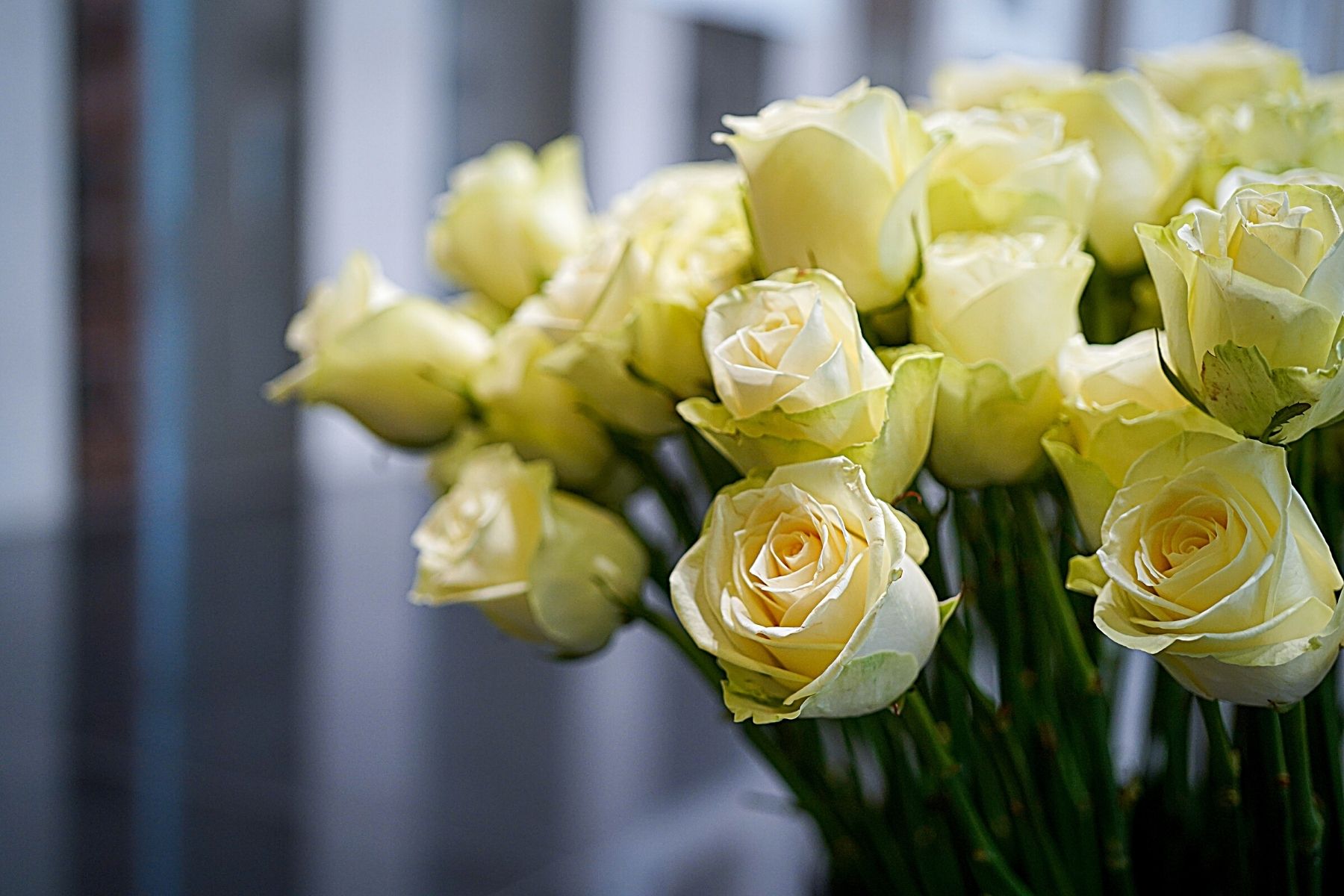 The Help From Students for "Icicles"
Students of Floristics from the Post-Secondary School of Social Services Employees in Lublin assisted in the project. Preparing and Creating the base for the installation took time, but thanks to this, the work was finally finished quite quickly on opening day.

One could enjoy the installation from December 30, 2021, till January 3, 2022, in the entrance hall and modern interiors of the Center of Cultures in Lublin, a place with an interesting history of construction where the very concept of the building brings together and merges the past with the future. Every day, the Center is visited by many people, both Lublin residents, and tourists.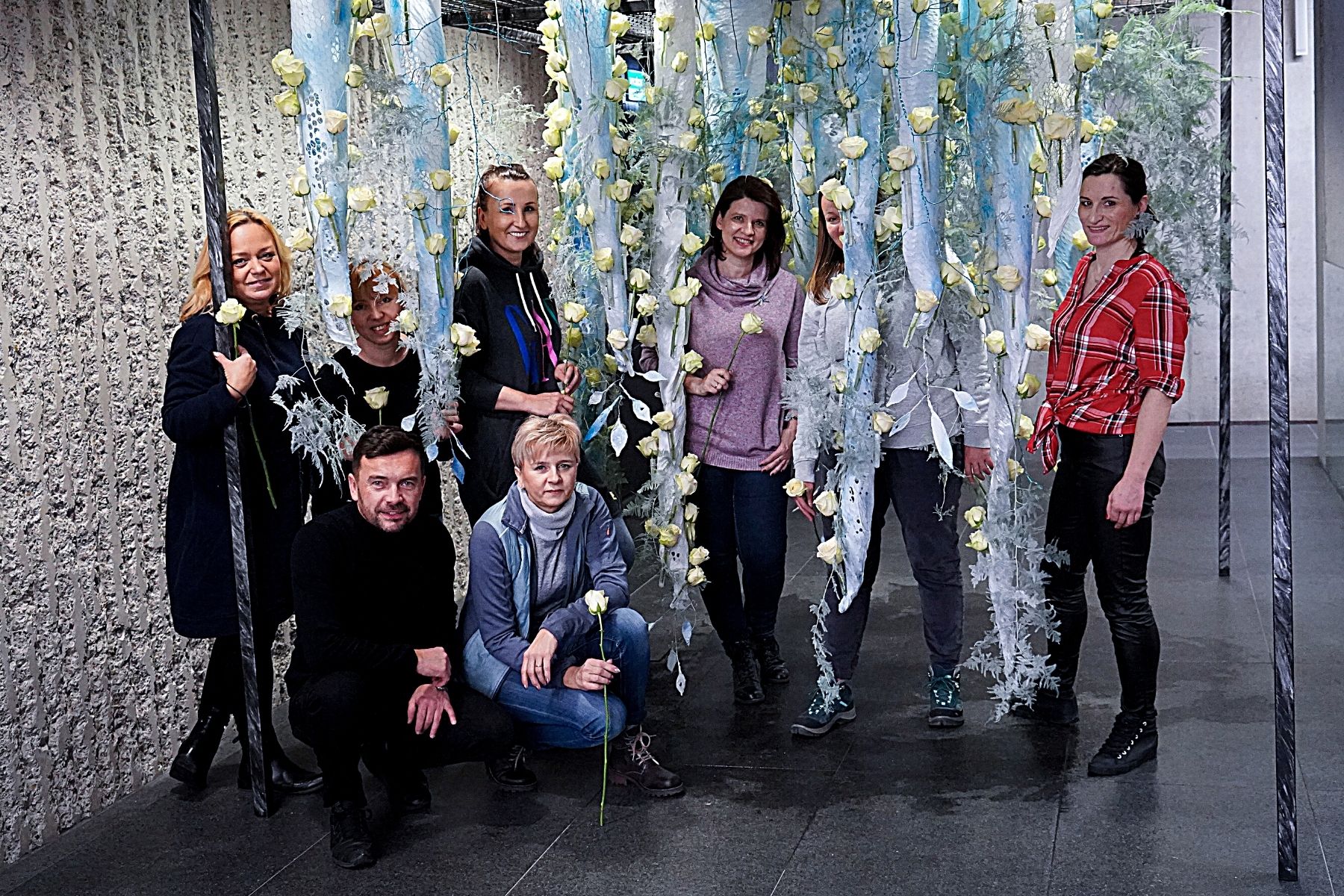 Zbigniew Dziwulski
"The project is based on cooperation with several parties, the city, floral designer students, the school, transport, and Dümmen Orange. Thanks to all for the support. It's highly appreciated."


Photography by Daniel M. Cetlicer.