Marc Eijsackers started in floriculture as an industry outsider (he came from a life insurance company). His first job in the flower industry was as Marketing Manager at Royal FloraHolland, where he started in 2008. Currently, he is the Marketing Manager at Floricultura.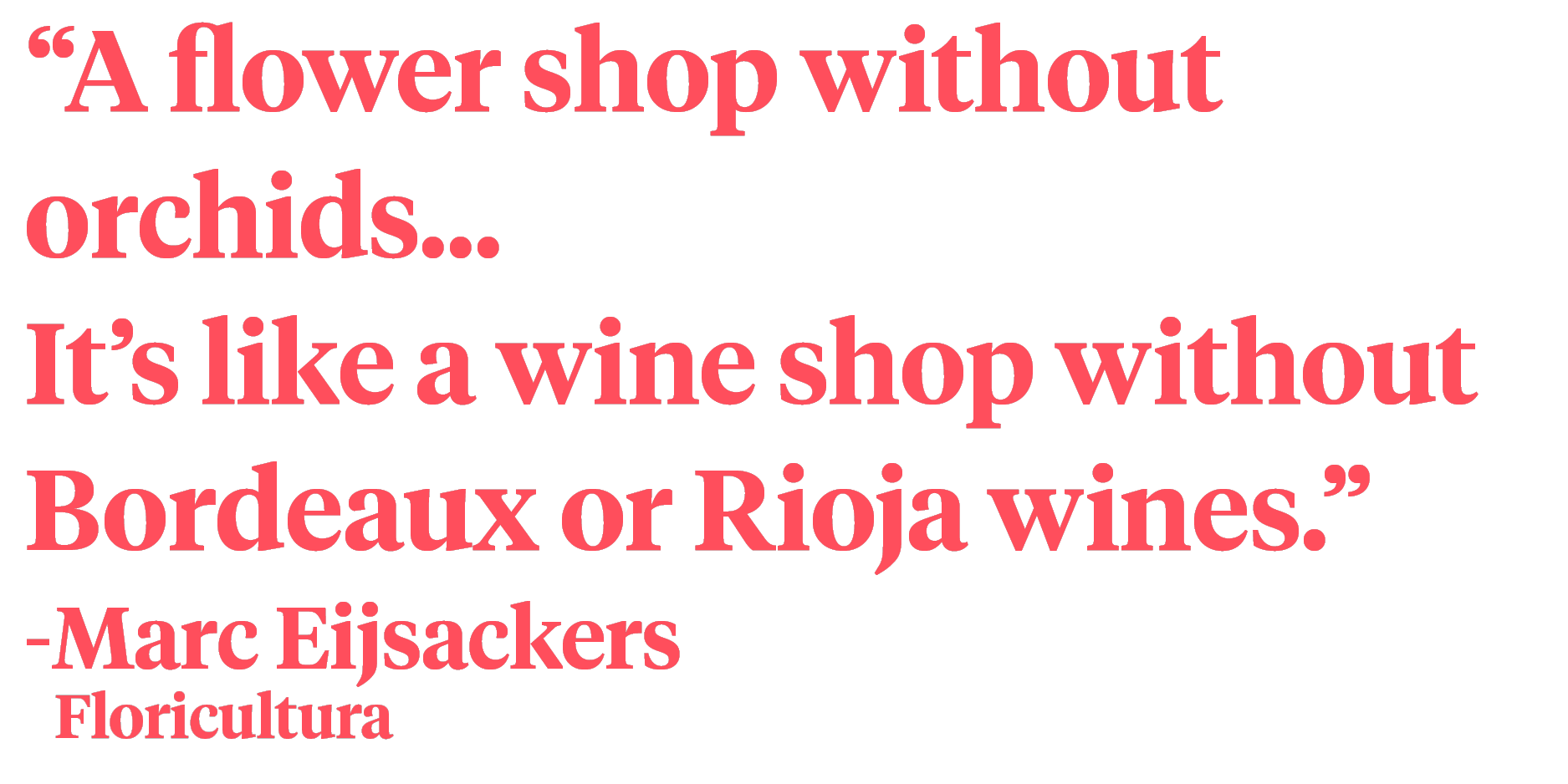 Marc Eijsackers
Marc Eijsackers has been in floriculture for some time now. After his position at Royal FloraHolland, Marc became the Managing Director of the Dutch Flower Council. This is where Marc made a landmark in the industry. He and his team of communication professionals put the Flower Council back on the map with high-profile campaigns and content for the promotion of flowers and plants to consumers in various European countries.
Since 2018 Marc has been the Marketing & Communication Manager at Floricultura, an internationally renowned breeder of Orchids and Anthurium plants.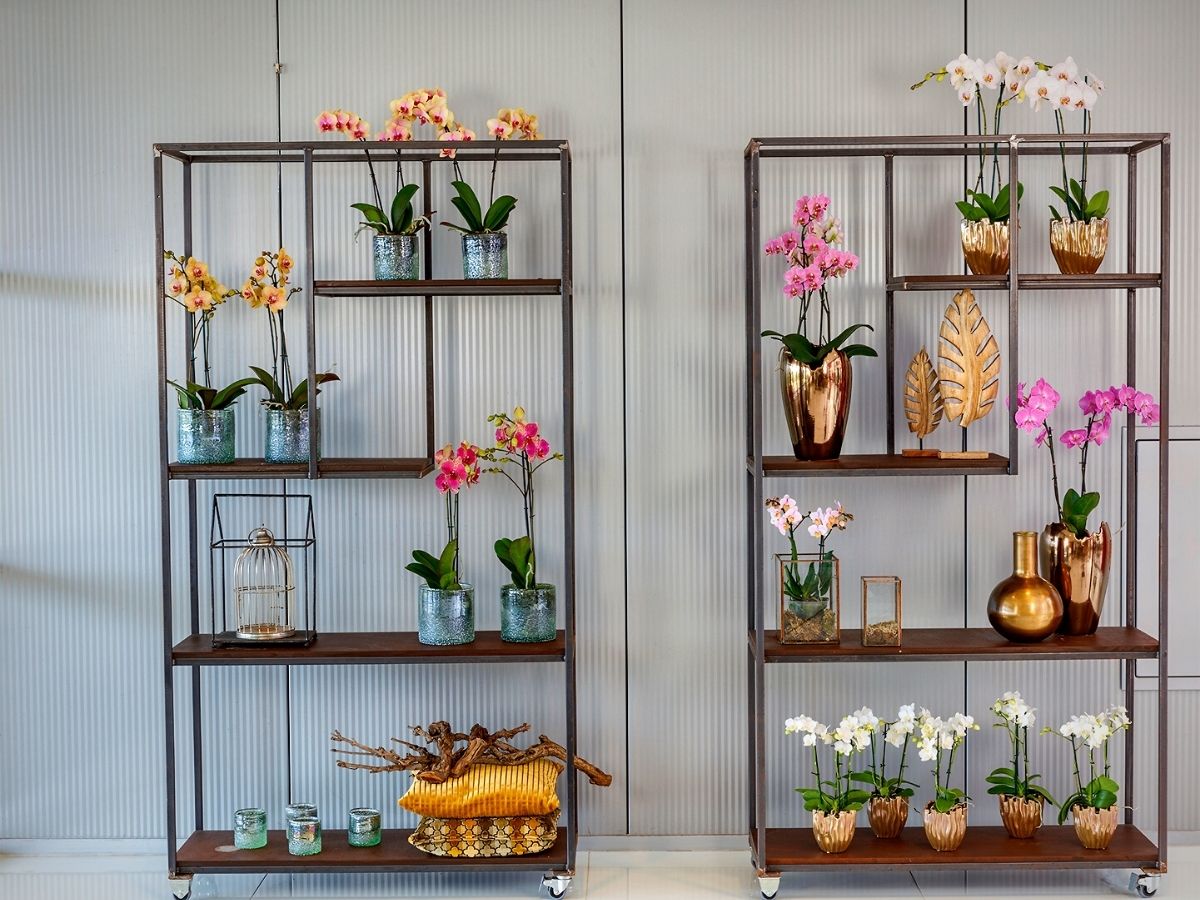 A Floral Interview With Marc Eijsackers
As the Marketing Manager, Marc is responsible for marketing in the broadest sense. Floricultura was founded in 1933 by Jan H. Post senior. At that time the company traded in orchids, tropical plants, and seeds. In 1963 Klaas Schoone founded K. Schoone Orchids Nursery B.V. in Assendelft, which became an important grower of Phalaenopsis cut flowers. This prosperous collaboration ensured that in the 1980s the companies merged into what is now Floricultura.
"What I like about Floricultura is that it is a real internationally established company. Since 2009, Floricultura opened branches in Pune (India), Salinas (United States), Holambra (Brazil), Piła (Poland), and Pinghu City (China). I joined the company in August 2018 and have been working on Floricultura's international positioning and visibility since then."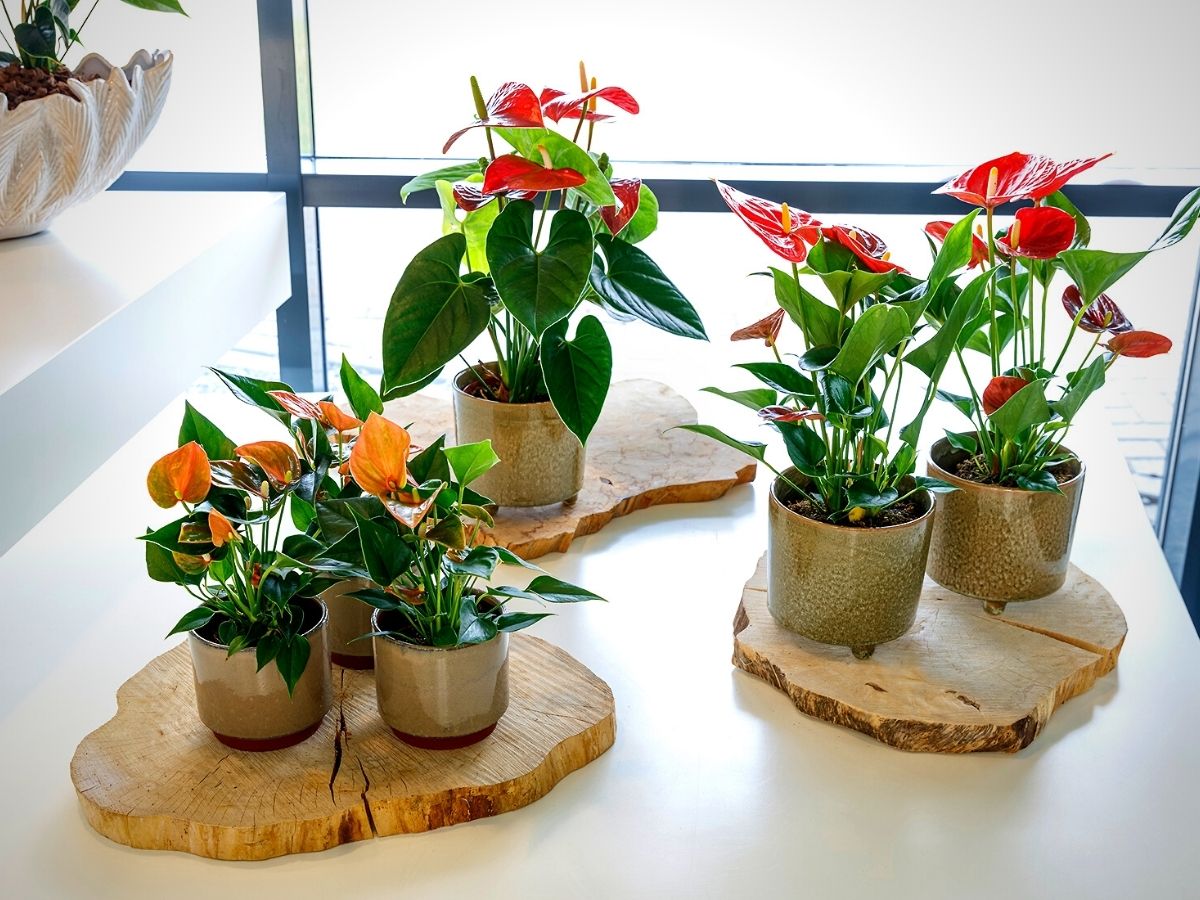 Besides Phalaenopsis Floricultura Also Offers Other Product Ranges
Floricultura is a breeder and propagator of many product groups within the Orchidaceae: Phalaenopsis, Dendrobium Nobile, Cymbidium, Miltoniopsis, and Odontoglossum. This is a collective name for genera such as Wilsonaria, Burrageara and Oncidium. In 2018, Floricultura's product range was expanded with Anthurium. Marc explains:
"We have varieties that are suitable for different pot sizes and climate conditions. Thanks to the joint venture with breeder Van der Voort Young Plants, Floricultura also added Spathiphyllum to its range, which strengthens our position as a leading international breeder of both Orchidaceae and Araceae."
Promotion and Naming of New Varieties
Marc:
"We are very close to the client; relationship marketing is by far the most important tool for us. For example, our clients, that are the growers, get insights into our new varieties at a very early stage and we give advice on their suitability. Some customers even test for us."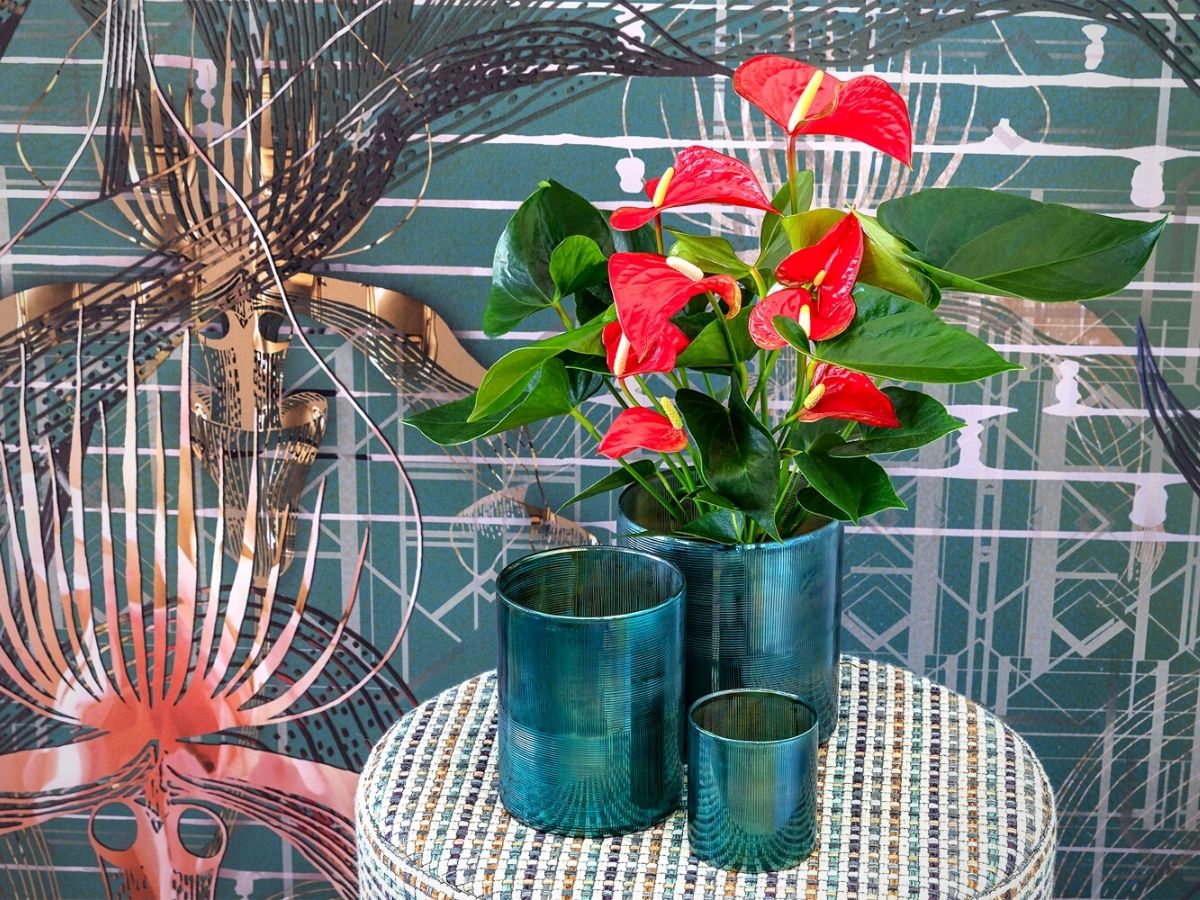 Naming the new varieties is something people always love to hear about. How does Marc come up with new names?
"This I love and it's one of the best aspects of my job. The trick is to come up with a catchy name that fits the specific breed and that no other company has used before. It is becoming increasingly difficult because there are more and more varieties on the market. I get inspiration from music and British culture and media.

The names I come up with are always discussed with two members of the board before we register them."
Marc continues:
"I work with a kind of virtual book of names. Everything I hear and read that I think might be interesting, I write down. Coming up with nice names is not entirely random: we have special rules for the requirements that names must meet. For example, varieties in our Lingua series always have something to do with communication. Examples are Pillow Talk, Untold Stories and Gossip Girl. This contributes to the recognition of the Lingua series."
Game of Numbers
When selecting and testing new breeds, it's a game of numbers. Of the many new breeds that have been created the most promising ones are selected, only to further test them, and, in the end, discard the majority. What are the most important features you select at Floricultura?
"Our people select on ornamental properties such as flower color, flower size, spike percentage, number of flowers, long vase life, leaf length, etc. In addition, important to our customers is the growth rate, uniformity and tolerance to insects and fungi."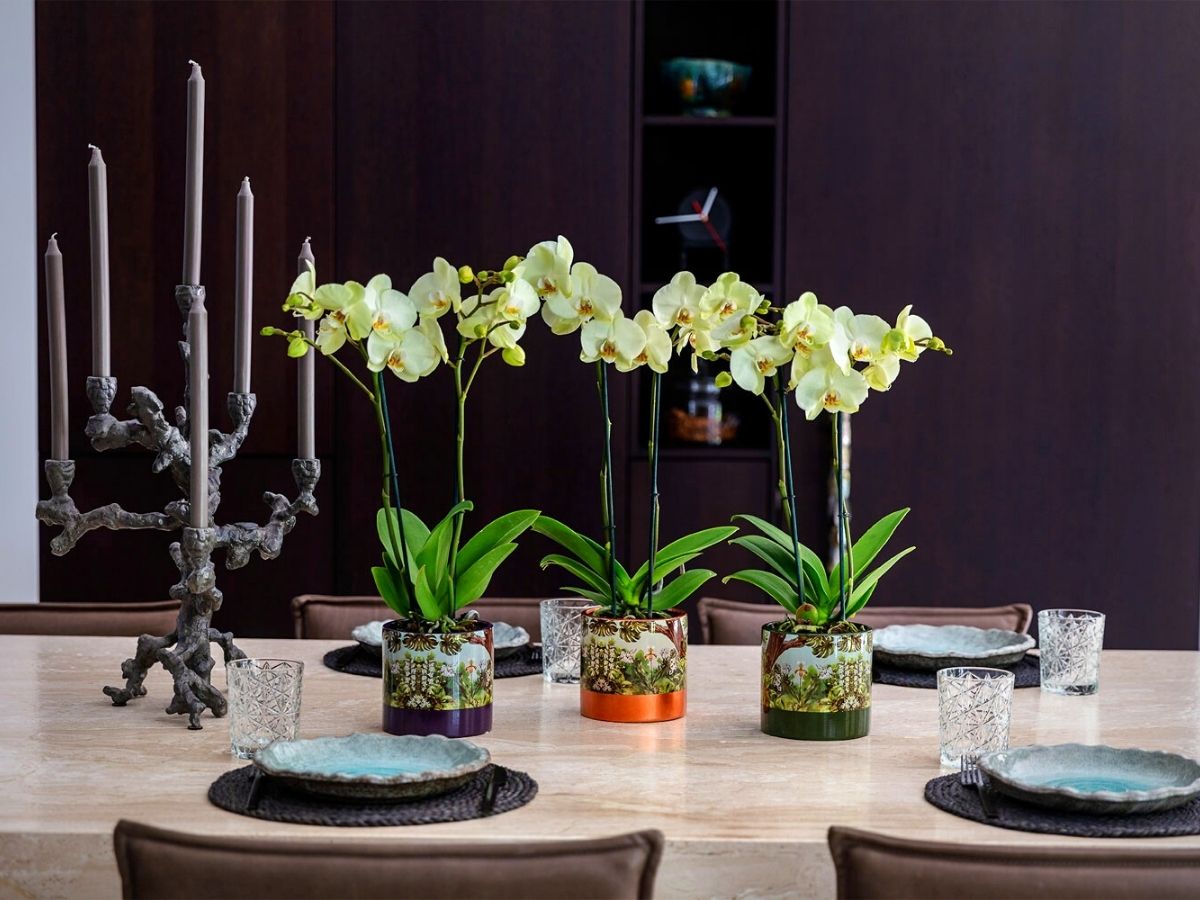 'The Holy Grail' in Phalaenopsis Breeding
Marc continues about the dream every breeder has:
"Because the breeding and propagation process takes so long you can never be on the ball and anticipate next year's trends, so we focus on all appearances and colors. The dream is to create the next Phalaenopsis that doesn't exist yet. Maybe a real green one? A real Ferrari red? That would be the holy grail! Our new variety Lemonade is such a beautiful green, by the way. I am happy to leave the blue variety to our customer VG Colours who dyes the Phalaenopsis really bright blue."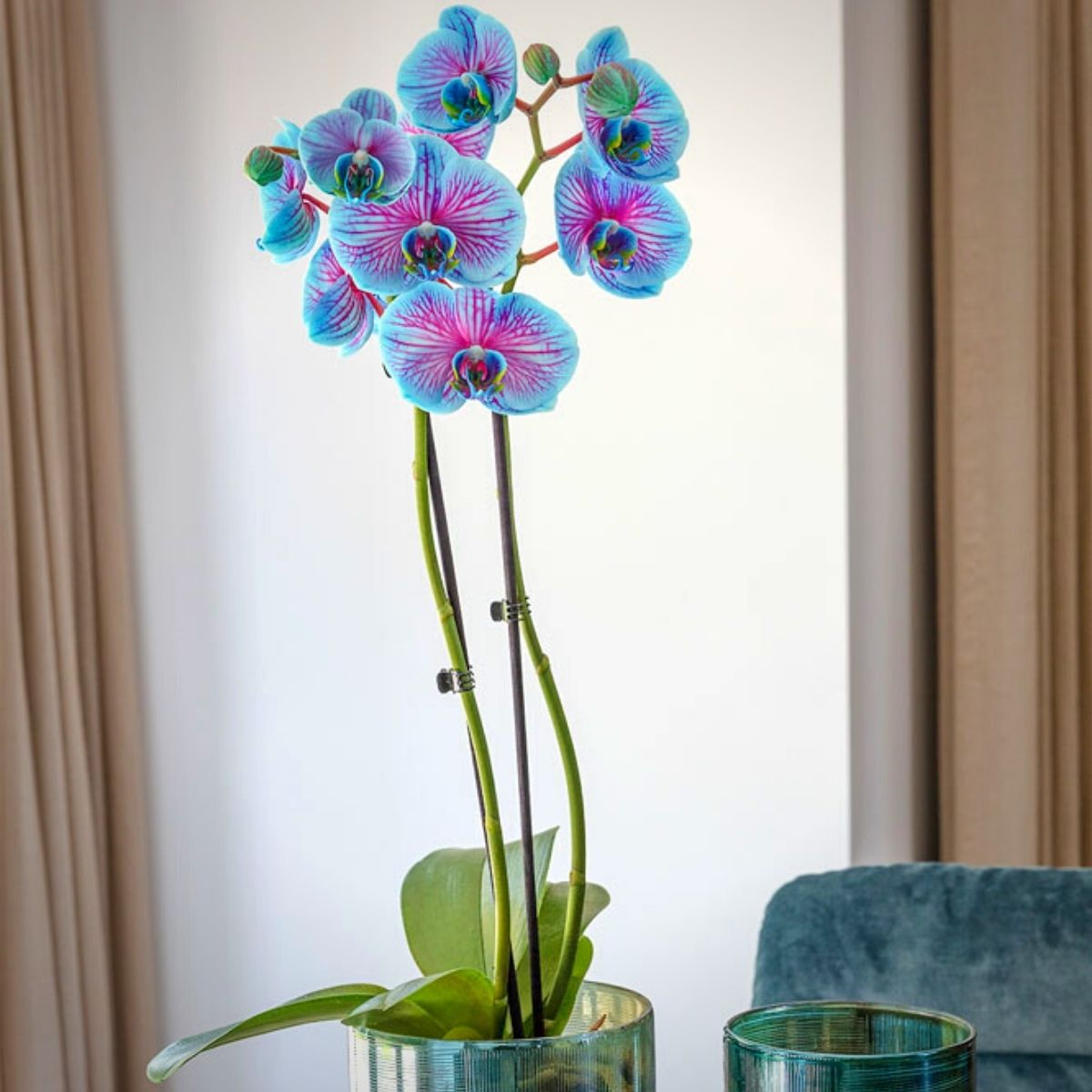 Floricultura Is Not 'Only a Breeder'
The company goes a long way to not only deliver young plants (with the best genetics and growing specifications) to the grower customers but also is known for its great cultivation advice. In what way does Floricultura help with cultivation advice?
Marc Eijsackers:
"We are really focusing on this, because here lies the strength of our team of cultivation advisors and cultivation managers. They know the varieties so well and know how our varieties behave in different climate zones. In addition to individual advice, they also write about cultivation matters twice a year in our cultivation newsletter. This is distributed to all customers in four languages. Product Management also records more and more information about variety-specific characteristics."
The Power of the Grower
Floricultura strongly believes in the power of its clients, the growers.
"Many of our Dutch and American clients have their own brands and a sophisticated strategy, we don't have to add so much to that. But there are also clients in other parts of the world who need content to ease their sales and marketing process. We have developed consumer-focused photography for that, for example."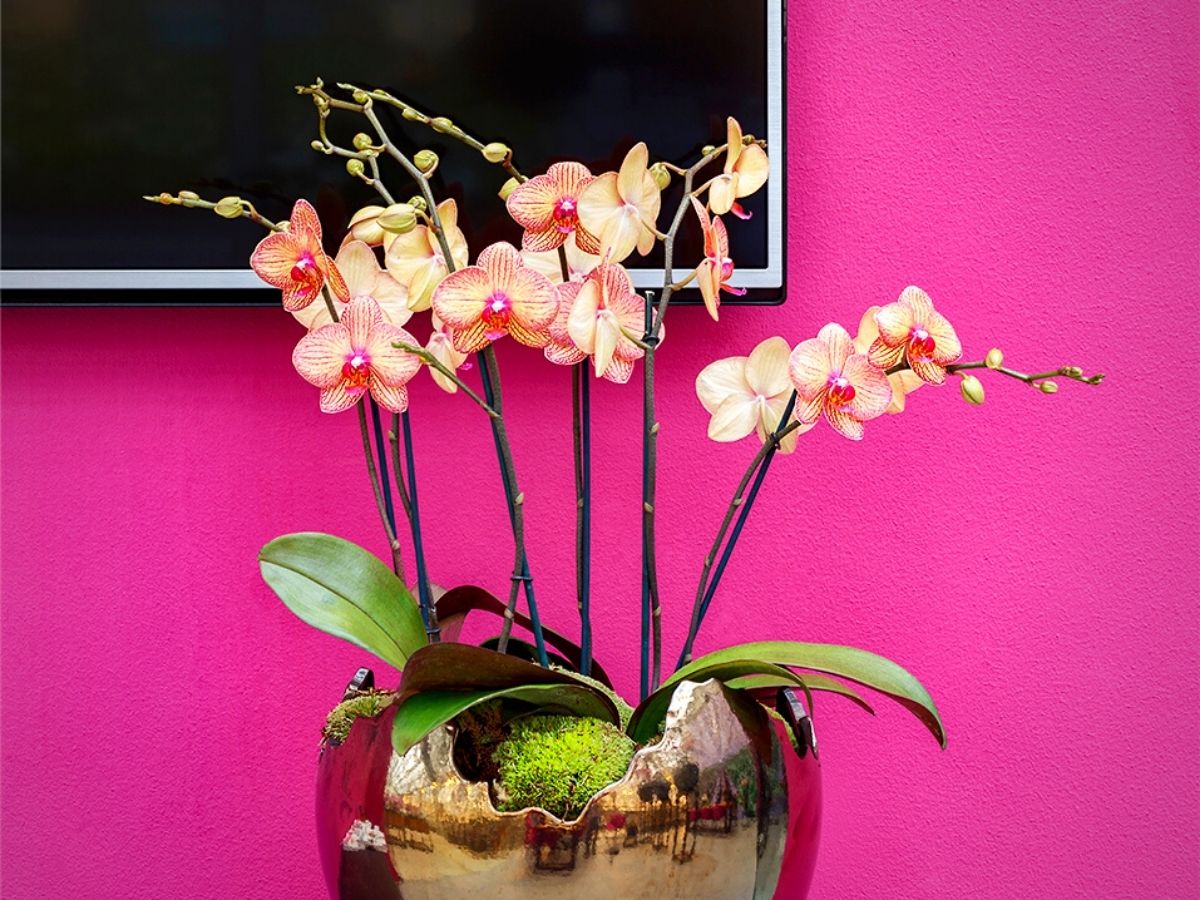 Concluding
Phalaenopsis and orchids in general are pretty much the queens and kings of tropical houseplants. In Marc's opinion, and of many, Orchids should never be missing in the assortment of a florist.
"It's like a wine shop without Bordeaux or Rioja wines, although I'll probably get some comments on that from wine connoisseurs 😊. But seriously, Phalaenopsis plants are graceful, versatile, and have tremendous ornamental value suitable for any interior.

Moreover, Phalaenopsis plants have a very long vase life, some varieties flower for 150 days or more. For consumers who are conscious of their carbon footprint, Phalaenopsis is a great alternative to ornamental plants that have a much shorter vase life. And I think florists should offer all those options."