Natalia Zhizhko is a multi-awarded florist, teacher, and demonstrator and is the CEO, Creative Director of Tridvornova art bureau. Although Natalia is based in Russia she was born and brought up in Estonia and now works all over the world teaching and demonstrating. She loves to travel and it is through her travels that she finds inspiration for much of her work.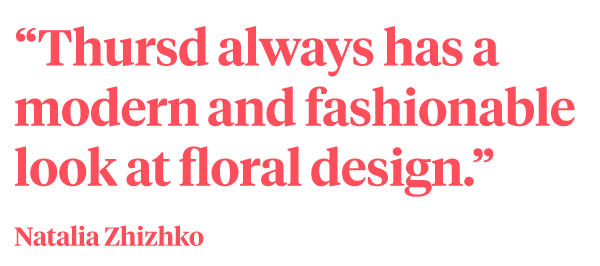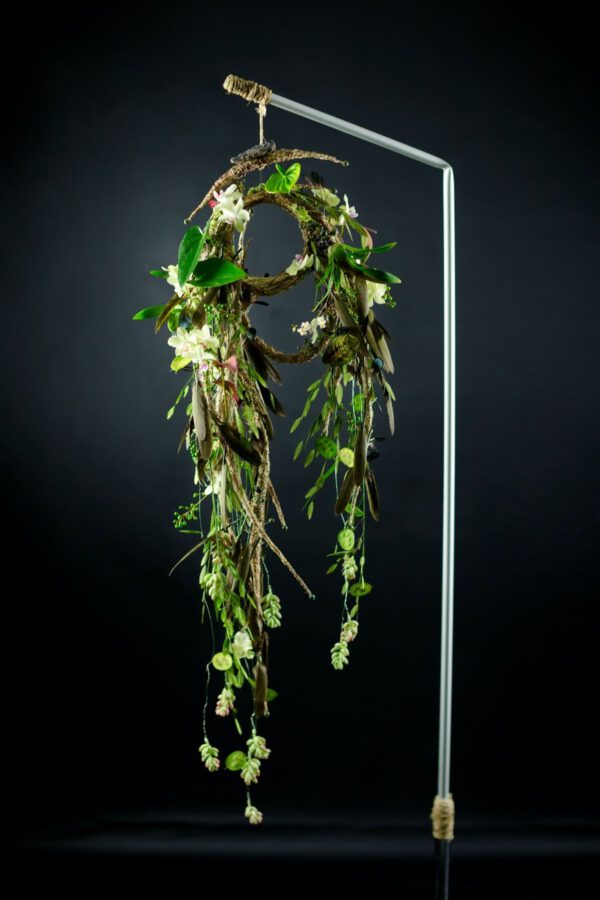 Natalia Zhizhko & Why She Loves Thursd
The key thing about Natalia is her personality. Talented, strong-willed, charismatic. Vigorous. Beautiful. And her work is the same. They unite fantasy and pinpoint accuracy, large scale, and air, power, and tenderness. If you thoroughly study her arrangements, you can understand Natalia. Or better, observe the process of arranging through her workshops or shows. Fall in love with floristry and come to understand that there are no secrets. There is only indefatigable industry and talent. Natalia Zhizhko loves Thursd for all these and many more reasons.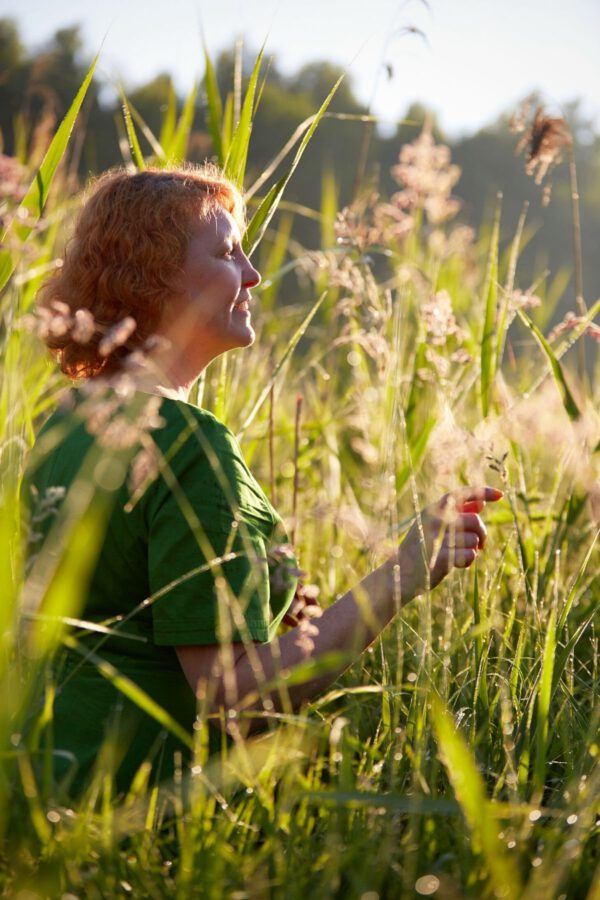 How did your floral journey begin?
For many of us, including me, it was an impulse that I felt when I entered a flower shop and saw all the flowers, this is what I wanted to do, work with and between the flowers. For me, it feels like the perfect job for a girl.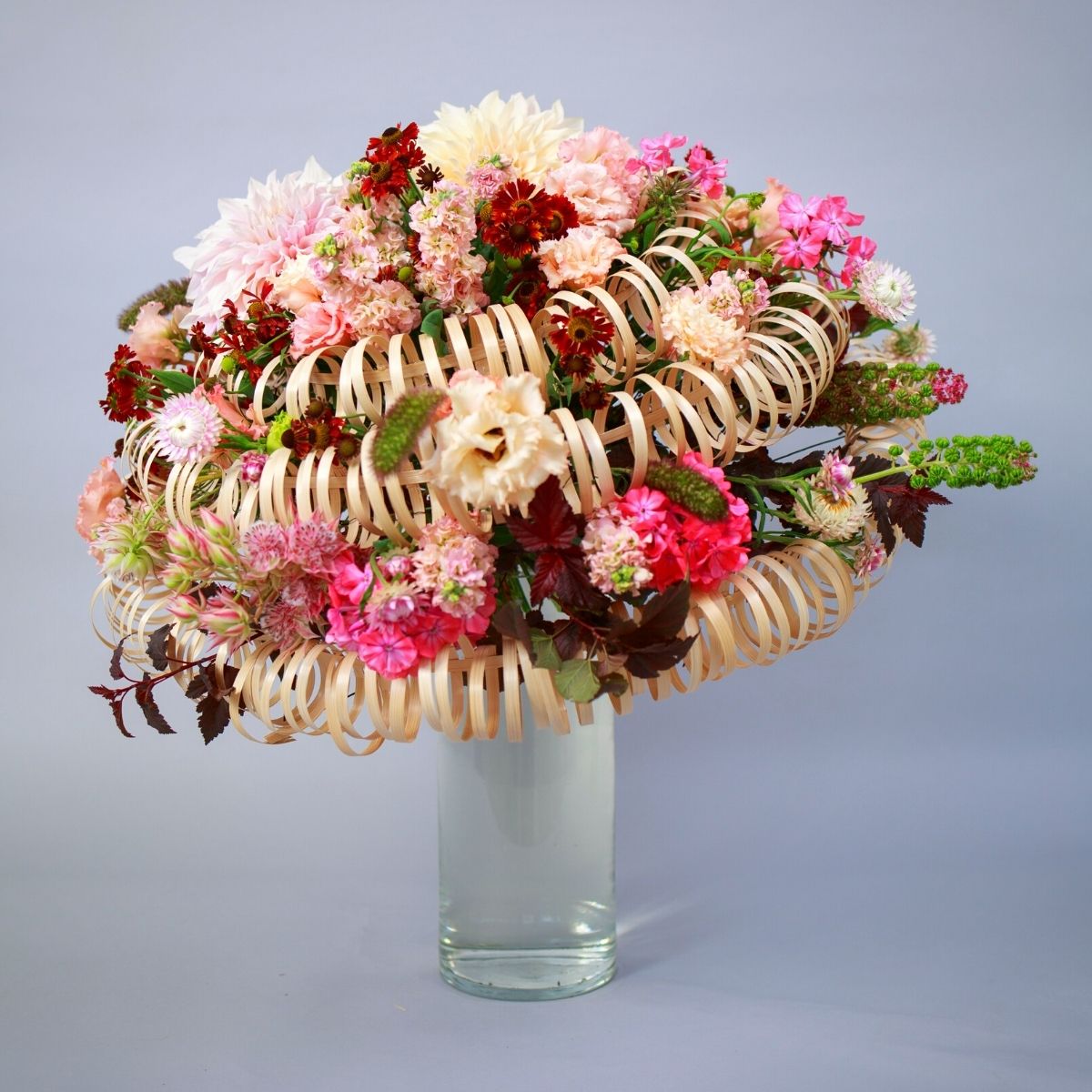 Is the love for flowers enough to succeed in floristry?
In addition to being very beautiful, interesting, exciting, and opening up a whole new world, being a florist is also associated with a large amount of physical work, a complex schedule, skills to work with various tools, and it's also important to have a constructive and technical mindset. All that will make it possible to succeed in this profession and design a certain level of complexity.
So for you Natalia, what does a flower mean to you?
Florists are like artists, but they use flowers instead of paints... Each flower is like a brushstroke for us ...Necessary to make a whole, an art piece.
In your voice, the love for nature is clearly present?
Nature is incredibly beautiful. We cannot change the color scheme, size, texture, because that has already been created by nature or bred as a result of selection. But it's still nature's course. The color combinations and new varieties are so important, they are our source of inspiration! So my love for Nature is also my biggest inspiration.
Why do you think Thursd is popular in the floral industry and far beyond?
Thursd Projects connects flower designers and flower producers and just ordinary viewers so that everyone has the opportunity to be inspired by new trends, ideas, finds, and achievements...As a florist designer, I always welcome collaborations and communities.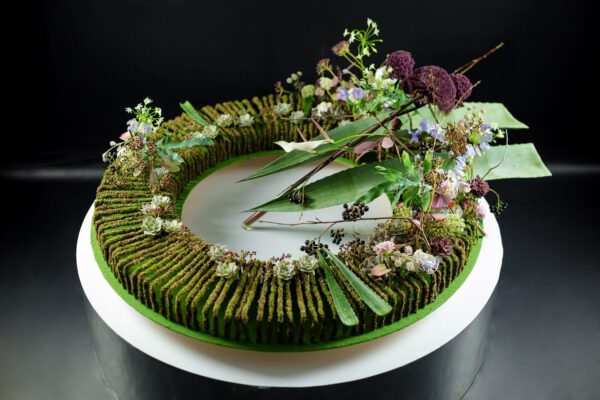 Which character does Thursd reflect for you?
Thursd always has a modern and fashionable look at floral design. It shows non-standard ideas from young designers and professionals ...So to me it's renewing and refreshing.
How did you collaborate on Thursd?
My personal experience of such cooperation was expressed in the creative photo projects with new varieties of flowers that were just entering the market. One time with the extraordinary Hot Rock from Decofresh Roses. That variety interests me by its unusual terracotta-red-brick-brown color. The shade of these Hot Rock Roses is unique, or at least I don't know any other rose like this. This brown hue is a real gift for me and my designs. I'm in love with yellow and natural brown colors.
Or we were representing the new options and ideas of working with the flowers that have already become familiar... All this inspires and gives a new creative surge of emotions and ideas!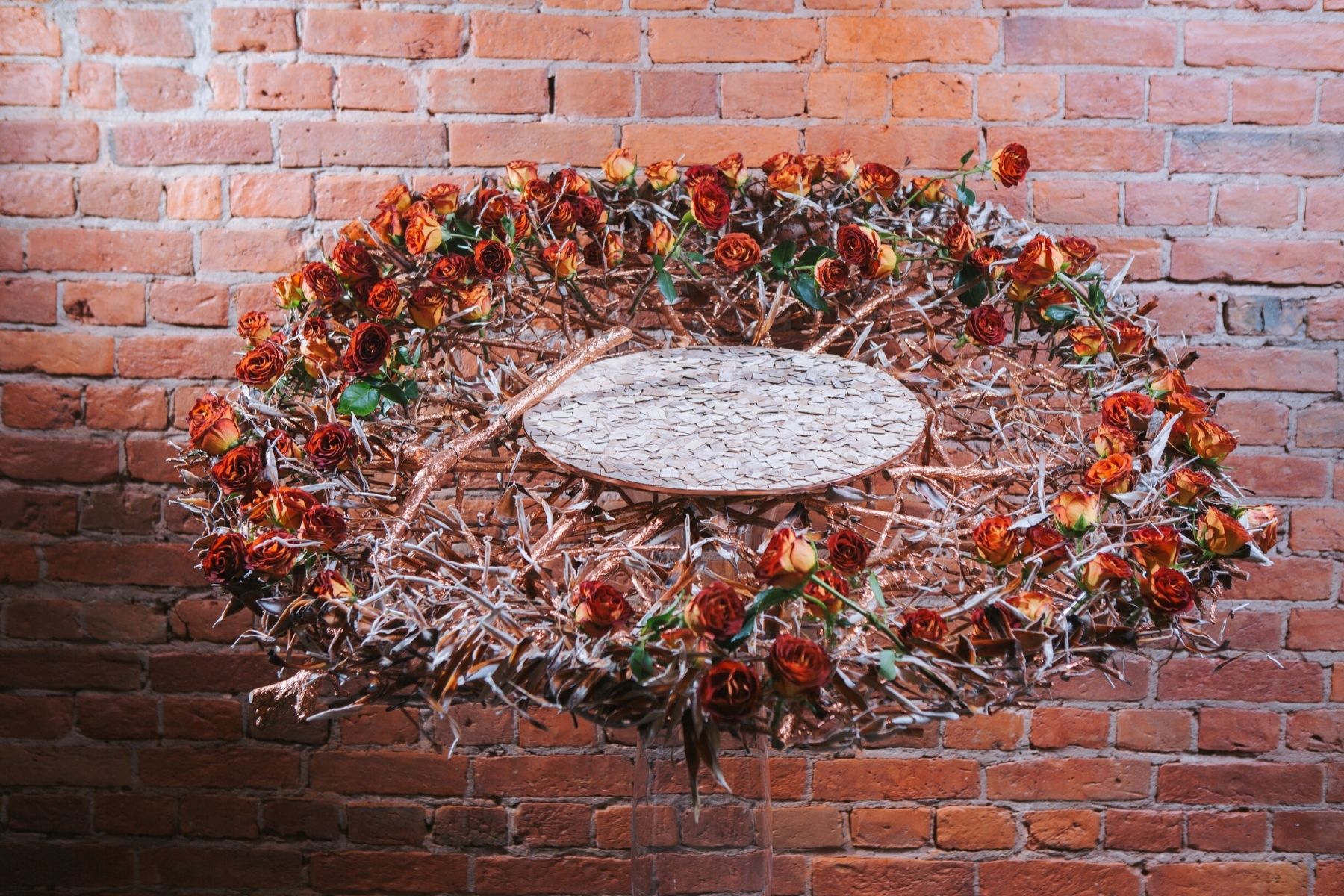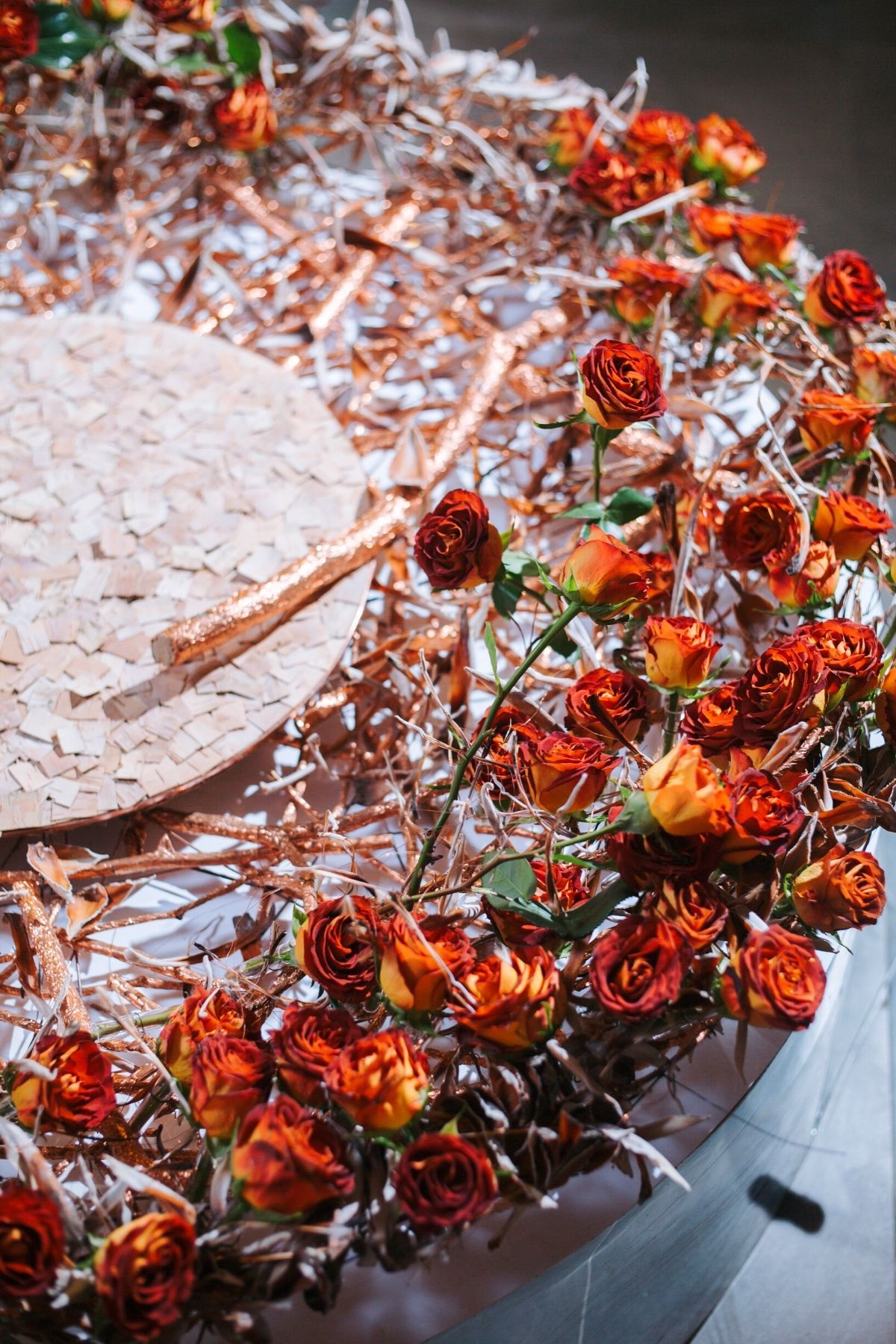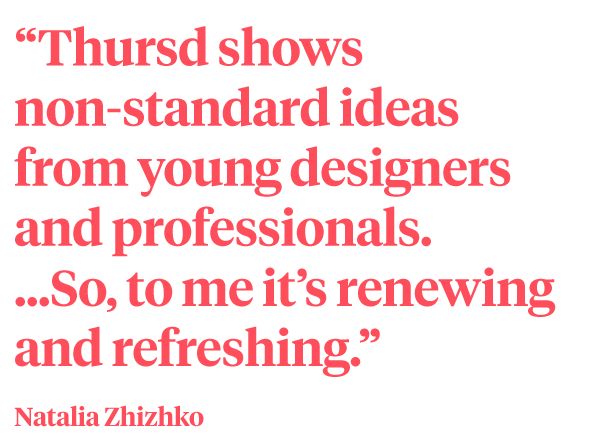 You do speak about floristry as an art?
Yes, I do believe that emotionally meaningful floral design makes floristry part of the world of contemporary art. The connection of floral design with certain images and emotions that it creates for me, that's the way where the floristic should strive. In this matter, Thursd is doing a great job I feel.
What's your favorite color?
YELLOW!!!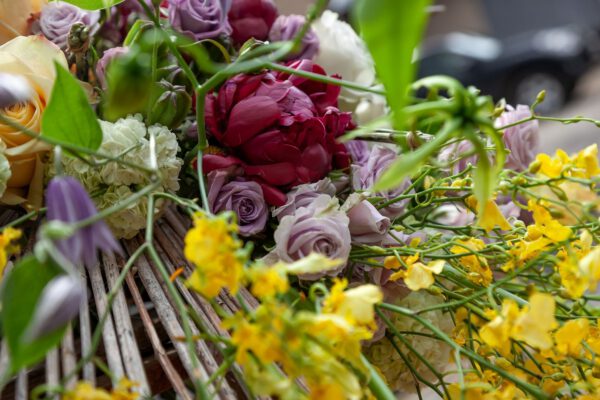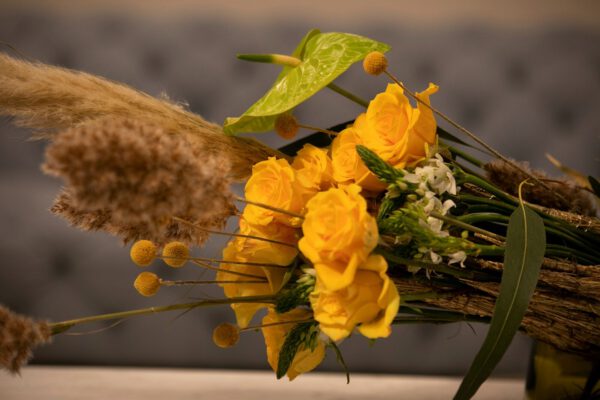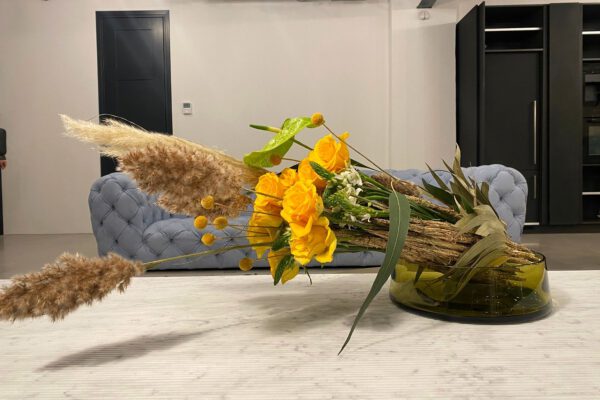 When visiting Estonia, your birth country, you worked with Naranjo Roses in all kinds of designs. This resulted in many beautiful pictures. Where do you think floral design Is heading for the future?
My opinion is that future floristic is going beyond romantic floristry, creating a design that's bolder in color, shape, and assortment, using new and artificial materials, and in a really modern way.