32 artists from all over the world have traveled to Jukkasjärvi in ​​Kiruna. 200 km North of the Arctic Circle, they went to complete this year's art suites and ice rooms at the world-famous Icehotel. Two of these artists are Bernadotte & Kylberg. And Per Benjamin got their confidence with his expertise on ice and flowers. For the first time in the hotel's history, a material that is not ice or snow has been used, namely flowers and plants. The flowers permeate the entire furniture. For example in the form of an ice block around the bed with birch leaves and a ceiling lamp in the form of a flower wreath. Everything in the room is reminiscent midsummer night's dream at Icehotel by Bernadotte & Kylberg.
Icehotel by Bernadotte & Kylberg and the Expertise of Per Benjamin
North of the Arctic Circle, the ice is so clear that in some places you have to touch it to see that it's actually there. It's like no other ice that you've ever seen before. At least than Bernadotte & Kylberg have ever seen before. When they were asked to design a suite for Icehotel in Jukkasjärvi, they didn't hesitate for a second. They also knew that it would be all about the ice. And who else to better contact than Per Benjamin. Specialized in designing with ice and flowers. And that was exactly what they wanted!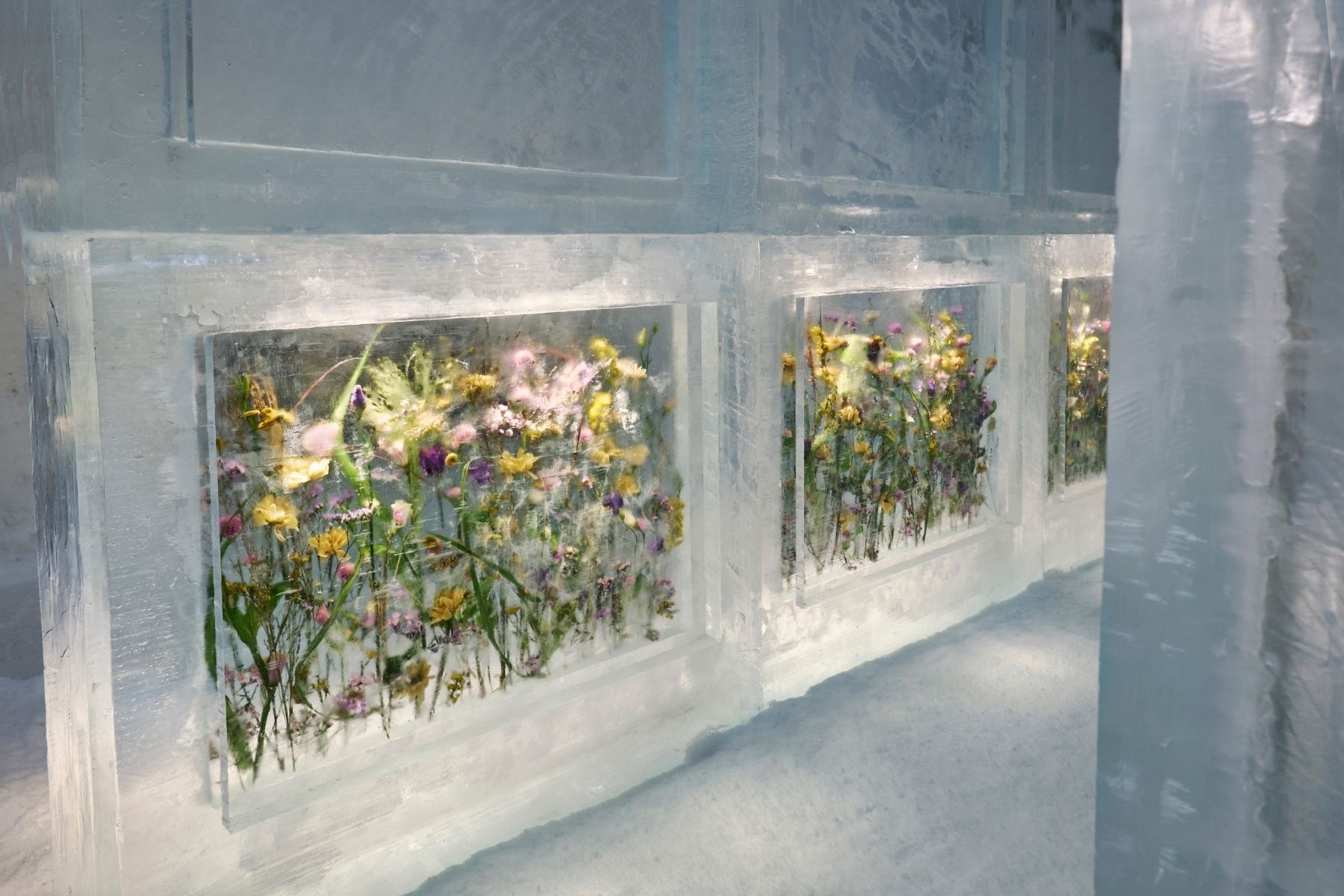 Bernadotte & Kylberg
Our idea? Well, what better way to show the true character of the ice than to encapsulate the most delicate and beautiful Swedish midsummer flowers in an arctic environment? For us, Sweden, midsummer, and especially midsummer's night, is filled with myth and legend. The Scandinavian nature that surrounds us flowers and ice play a huge part in our cultural upbringing. And has a bearing on who we are as Nordic people as Scandinavians. Hopefully, our vision with the suite 'A Midsummer Night's Dream' will invite you also to be a part of us.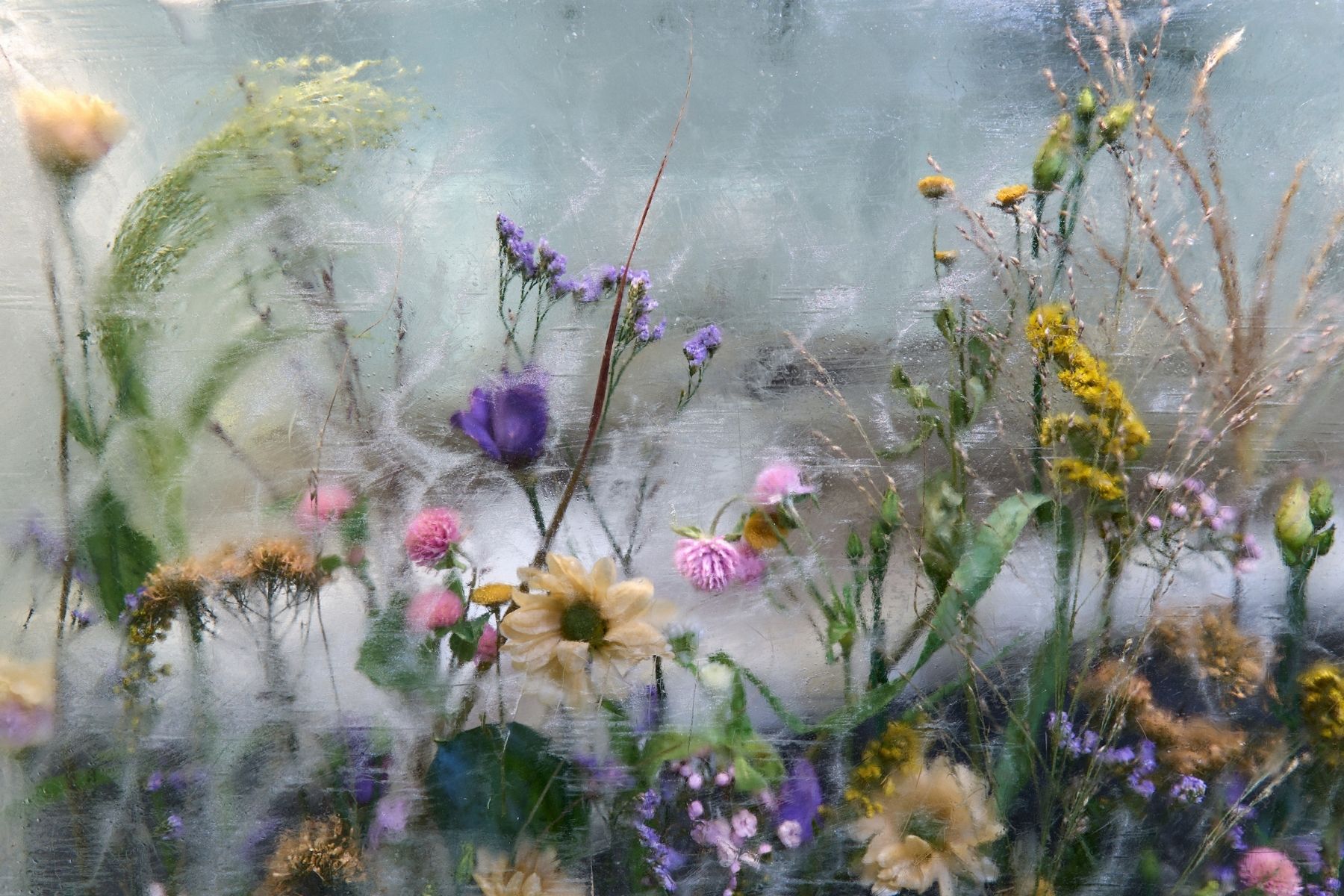 Per Benjamin
"So how were these made? Many of you have asked me. Summers's lovely flowers are frozen in ice. The first two sides forming an icebox were made. Creating a hollow center for the flowers. These were places fresh onto the ice. All in a pattern like a summer field. They were then "glued" into position with water spray. This freezes within minutes. The temperature inside the hotel is a constant 5 degrees below zero. Then once all flowers are on the top is put on and sealed with water. Finally, we have these panels of flowers and leaves to integrate into the design of the room by @bernadottekylberg. This way the flowers will last almost forever or at least into spring and then melt away with the coming summer. Hope this answers most of your questions and inspires you to try on your own."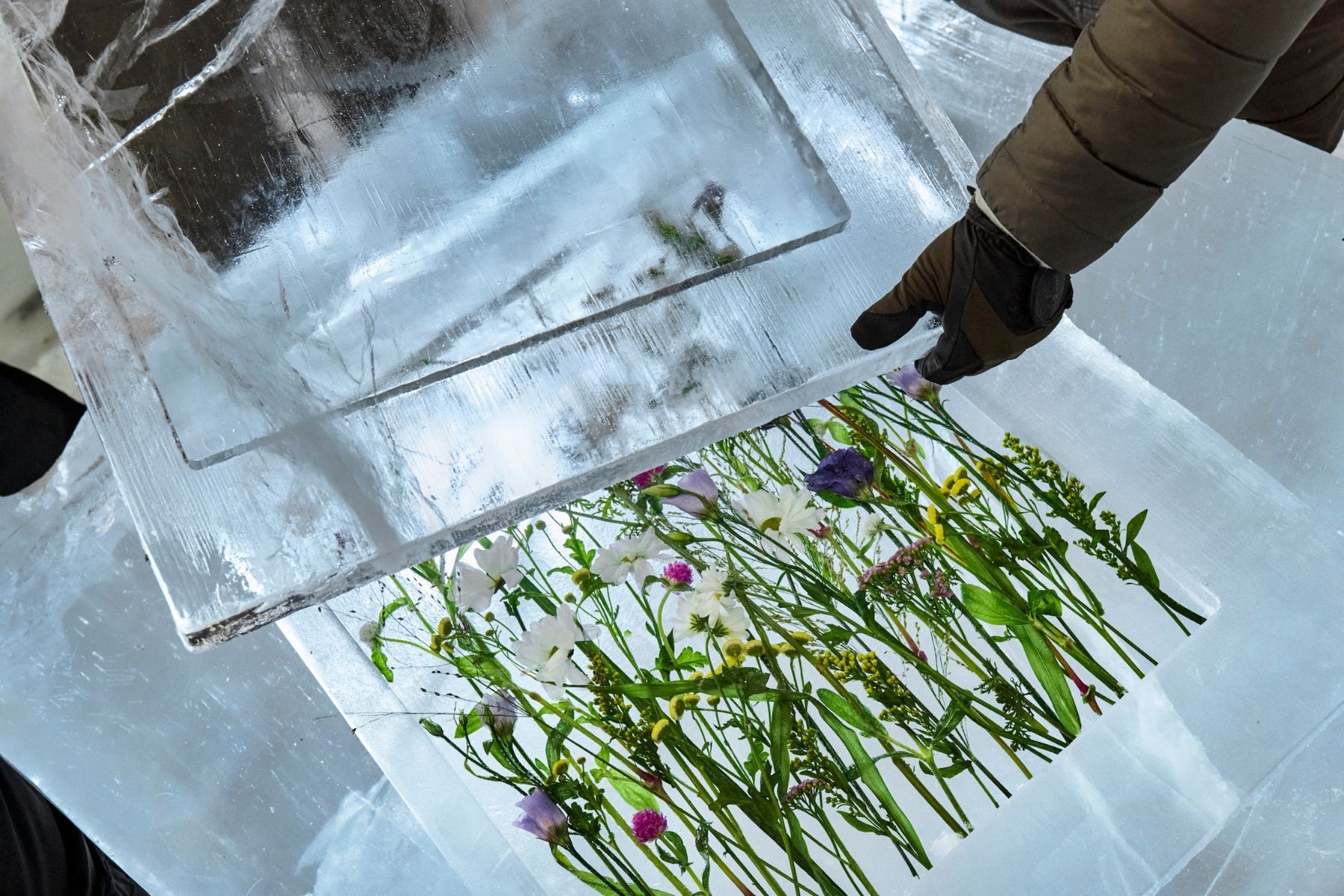 A Midsummer Night's Dream
The design duo, together with the hotel's creative team and florist Per Benjamin, have created their suite in Icehotel 365, the hotel's year-round building. The suite is called "A midsummer night's dream" and will bring to mind Swedish midsummer.
Facts Bernadotte & Kylberg
The design agency Bernadotte & Kylberg was founded in 2012 by Carl Philip Bernadotte and Oscar Kylberg and has since created designs for leading Swedish and international brands such as Hästens, Georg Jensen, Stelton, Zwiesel, and many others. Bernadotte & Kylberg's design philosophy is to create a unique, sustainable, and timeless design with a strong focus on both maximum user benefit and a high degree of design. The duo sees it as their task to, through new textures, materials, and techniques, question how we use and look at an object - and thus create innovative designs that last for generations. Bernadotte & Kylberg have, among other things, been awarded the TableWare International Award of Excellence and the Red Dot Award in the category "High-Quality Design" for their collection Aquatic for Stelton and the German Design Gold Award for the Signum collection for Zwiesel. bernadottekylberg.se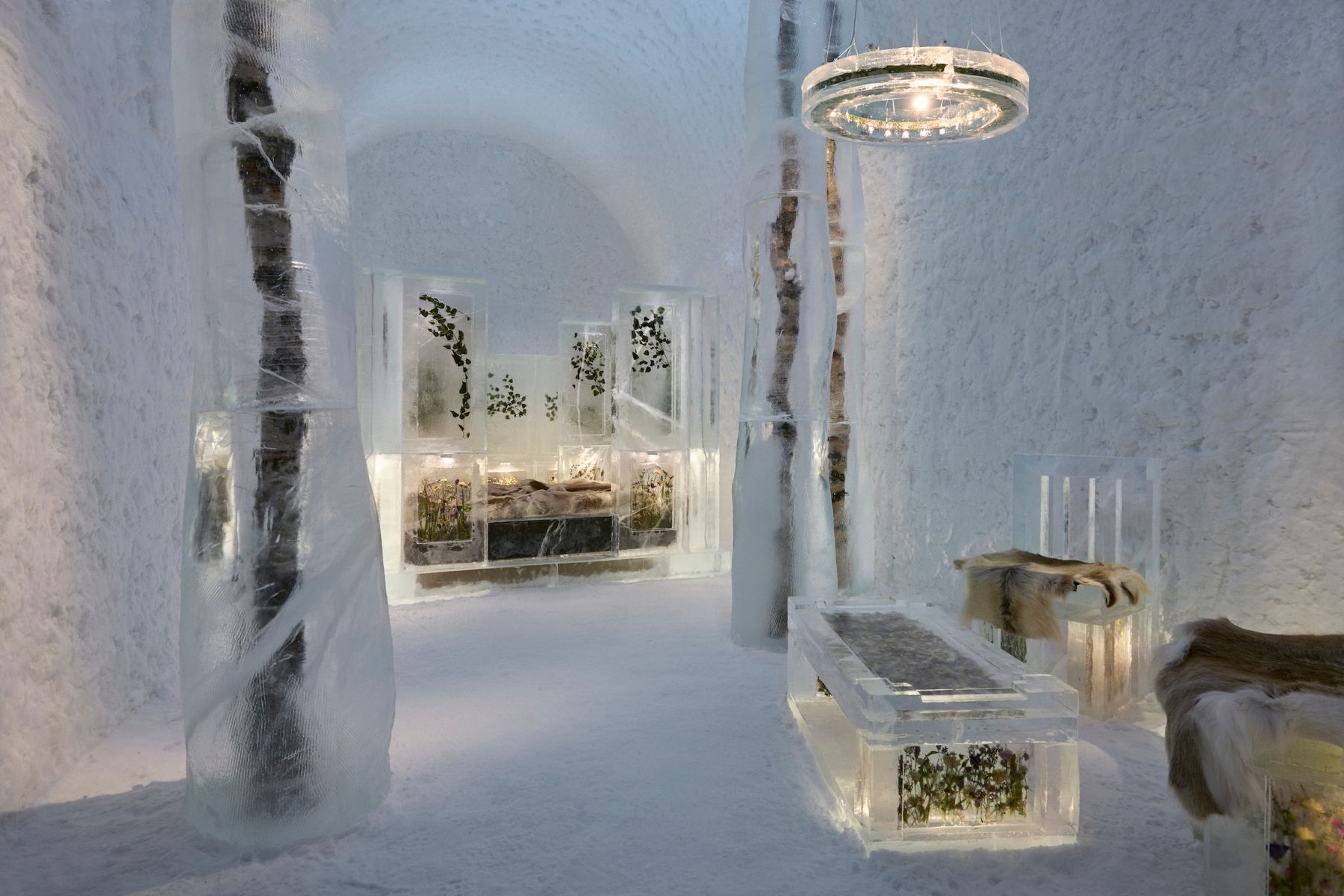 Icehotel
Icehotel in Jukkasjärvi opened in 1989, and in addition to being a hotel is also an art exhibition with changing original art of ice and snow. Every winter, Icehotel is created in a new version, entirely of ice from the Torne River, one of Sweden's national rivers and the last untouched watercourses. When the winter season's hotel of ice and snow has melted back into the river in the spring, part of the hotel remains a place where guests can take part in experiences of ice and snow all year round.
Brief Facts About Icehotel
44 Warm hotel rooms 28 Warm cottages 18 Year-round open art suites of ice (minus 5 degrees Celsius) 32 Ice open art suites (minus 5 degrees Celsius) 1 Accessibility Art Suite made of ice (minus 5 degrees Celsius) 3 Meeting rooms 1 Cermonisal (mid-Dec - mid-April) 1 cinema hall of ice and snow for 29 guests, open all year round. 1 Isbar 3 Restaurants 3 Wilderness Camps #bernadottekylberg #icehotelsweden #designsuite #amidsommernightsdream #sweden #changethroughdesign #scandinaviandesign #swedishdesign