Slovakian designer Róbert Bartolen, known for his unusual compositions, has surprised us before with his 'sculpture' designs with jatropha and clematis. In these, he makes use of layers, combining heavy flowers with lighter ones. Inspiration comes directly from nature, and he is not afraid to go up and down, just like there.
A Thousand-and-One Nights
The wintery mystical designs make way for lighter springtime designs. The use of color becomes brighter. The fiery red jatropha almost pops out of the design. By now, we know that Róbert's work is not only about design, but also about the right lighting and setting. This time, the photography has been given a Middle Eastern touch. The designs would not be out of place in a palace from the thousand-and-one night stories of the Persian Sheherazade.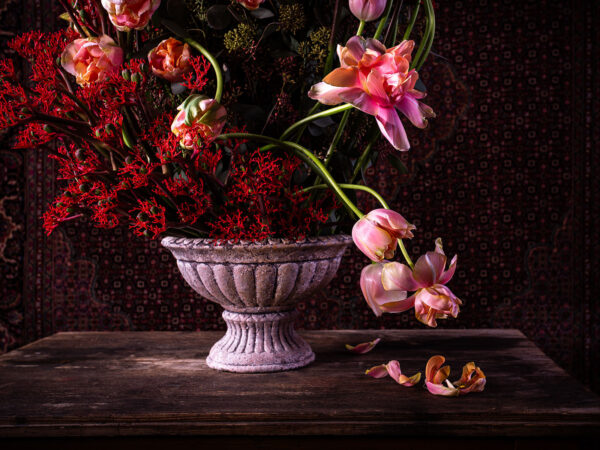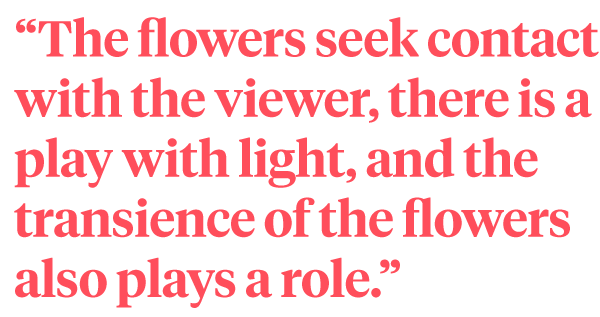 Jatropha Firecracker
The jatropha Firecracker is a flower that is often compared to coral. It is a little crazy, but above all very special. Róbert made designs with it in various styles: boho, decorative and solitary.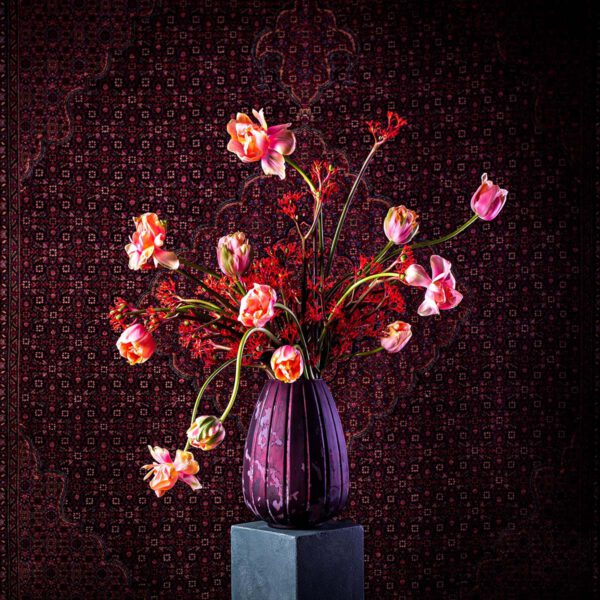 Decorative and Airy
This bouquet is rounded and balanced. The contrasting colors of the jatropha and clematis Amazing® Sevilla work particularly well together. This piece gives you a sneak preview of the Sevilla, this special clematis variety will not be officially introduced until 2022.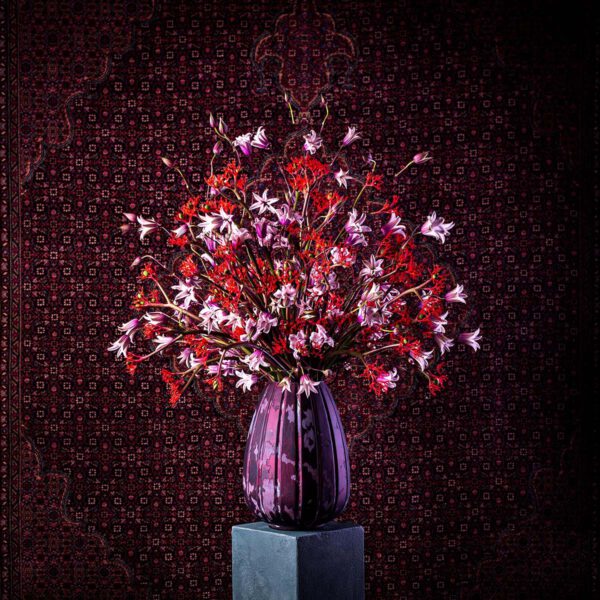 Elegant Yet Playful
That is what this boho bouquet with tulips and jatropha is. The basis is two dozens of one-stem-vases, so your attention is divided over all different sides and dimensions of the design.
Simply Complicated
Combined with freesia, the jatropha seems to 'grow' very naturally in the vase. A natural look that looks easier than it really is.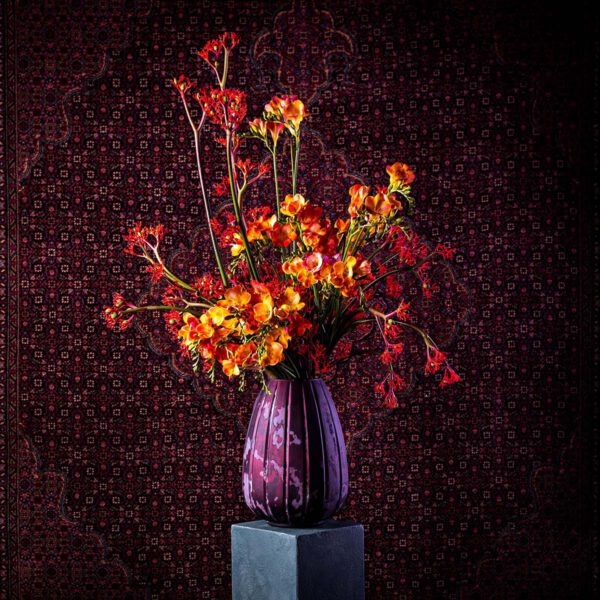 The Dutch Master
The oval flower column in a solitary design, one-of-a-kind. The flowers seek contact with the viewer, there is a play with light and the transience of the flowers also plays a role. This design reminds us of paintings by the old Dutch Masters.
Availability
Jatropha is only available for a few weeks more, so hurry up getting them! Depending on the weather, this flower will return in September/October until May again. In the images above you may recognize the all-new clematis Amazing® Sevilla by Marginpar. This flower will be available widely in 2022.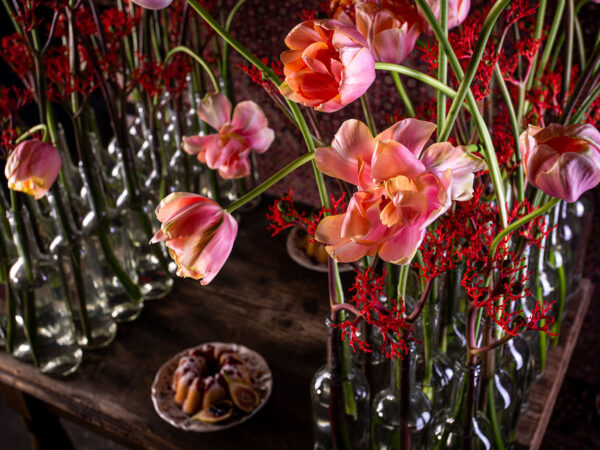 Many thanks to the designer and photographer for the beautiful content: design: Róbert Bartolen, photography: Lukáš Moravský Watch some earlier work from Róbert Bartolen here.