Voorn Spray Roses draws its own plan. The company decides which cutting stage is best for the wholesale, the florist, and the consumer. Frank Voorn explains how he has managed to get his beliefs across.
You Will See That it Works
Frank Voorn:
"We started with spray roses in 2017. In the beginning, we had quite a few comments, especially from traders. Right from scratch we already said clearly that we as Voorn Spray Roses only provide a cutting stage that we support ourselves and just go ahead with it. You will see that it works."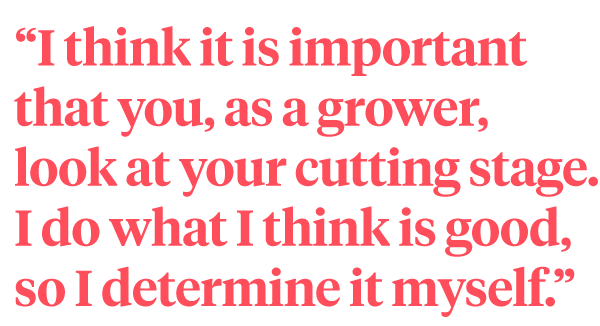 Frank Voorn considers it an advantage that from day 1 he followed his own path with his cutting stage. That is why everyone immediately knows what they get when buying from
Voorn Spray Roses
. Not every grower has that chance, especially not if they have always been used to supplying what the auction or wholesale demands and never have had the chance to demonstrate that a little riper flowers are often better.
Determine the Perfect Cutting Stage
Voorn tests in their own cold store what happens to spray roses after they have been harvested. We mimic the chain by leaving the spray rose for an x ​​number of days to see how the cultivar develops until it would be at a florist's. That information is used to determine the perfect cutting stage per species. I take a very critical look at the right cutting stage for every single cultivar. That is a complex story, but it is very important that you do it correctly. We recalculate this from the use by the consumer back to our nursery. One spray rose ripens in the chain and the other does not. You are also dependent on the season. In winter, for example, you can harvest a little more mature.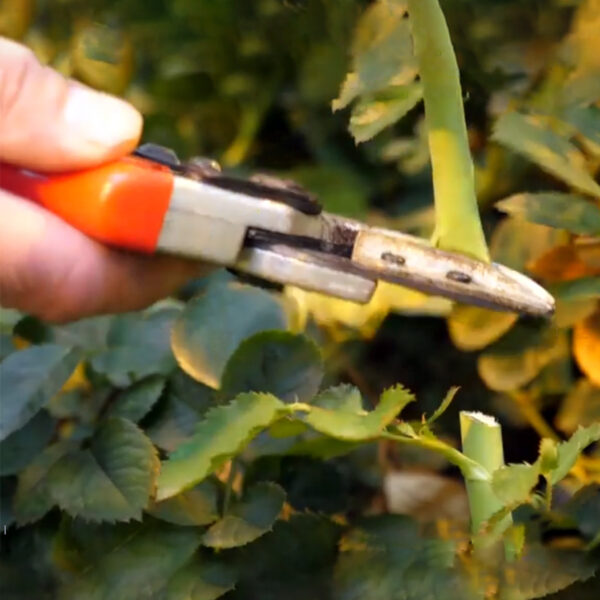 The florist and consumer are very important to Frank:
"When the flower arrives at the florist, it must be within two or three days to have the right stage of maturity to sell so that the consumer can also enjoy the flowers."
Cutting Stage Varies Per Cultivar
Frank Voorn:
"I harvest most varieties on cutting stage 3. Aerobic is one of the varieties that we harvest a bit rawer, between cutting stages 2 and 3, because it continues to grow in the chain. Galina, Luna Trendsetter, and Coral Bubbles are harvested more mature, between cutting stages 3 and 4.
I think it is important that you, as a grower, look at your cutting stage. I do what I think is good, so I determine it myself. Nowadays, everyone knows this and nobody comments on that anymore."
About Cutting Stages
Spray roses are harvested mainly according to the prescribed auction regulations. In general, Dutch auctions divide the offer at their sales platforms and at the clocks into 5 stages of maturity. These correspond with the cutting stages of growers. • 1 = flower is raw, closed • 2 = flower is slightly open • 3 = flower starts blooming • 4 = flower is clearly open, but not fully. • 5 = flower is fully open You can imagine that some flowers are harvested and sold at cutting stage 5, like anthurium, gerbera, and many spray chrysants. Other flowers need to be cut in a less mature stage, so they will bloom further from there.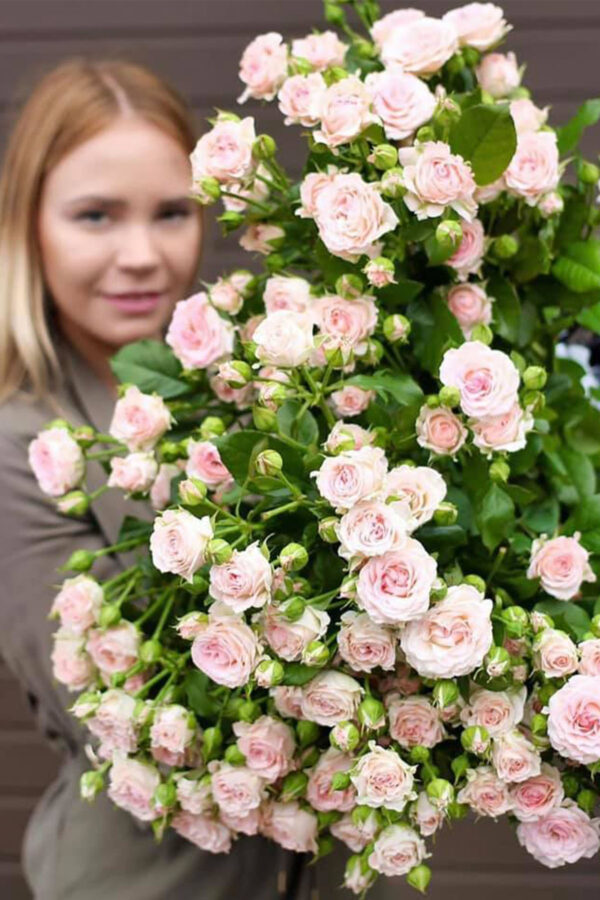 Frank Voorn participates in this Interplant film on improving vase life for spray roses.