Presenting a New Range
Like every human being, we want to preserve nature, which is why we have immortalized our greenery. That was our challenge! So, especially for you, we are introducing our exclusive new range of 'preserved foliage and mosses'.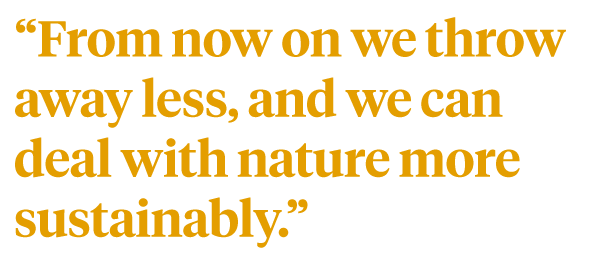 This is completely new by Adomex: a preserved line of greenery, which has very diverse applications and possibilities. These greens are natural products. The leaf is treated so that it remains permanently flexible and retains its color, so it can be kept forever. It does not require maintenance or water. The range contains the most beautiful colors and shapes that are very pleasing to the eye. They're also wonderful to use with dried flowers, just as with fresh flowers. This is what we do best: supplying good quality greenery that we designed and immortalized for you.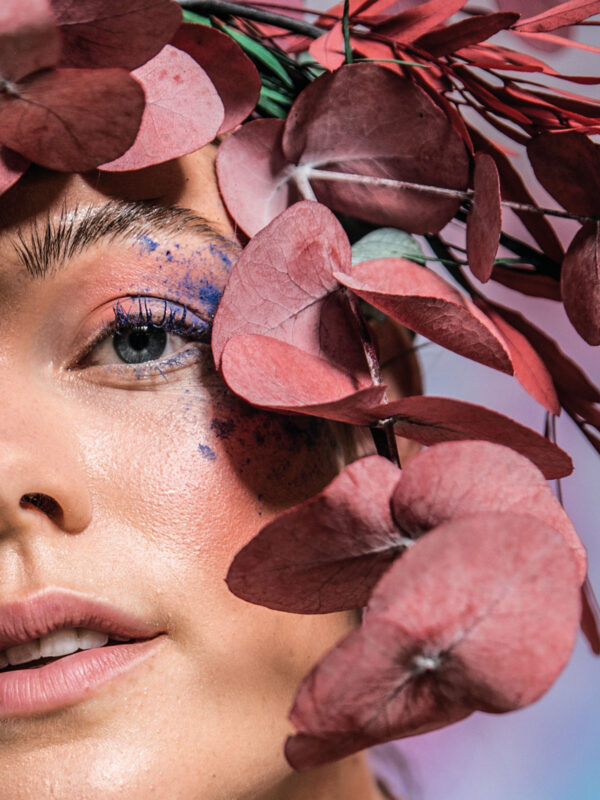 Pioneers in Foliage
Our starting point was the renewal of our greenery that we have been trading worldwide for a long time. Pioneering is something that is in our blood. Our conviction is leading in this: We go for quality! Our beloved eucalyptus varieties are already great on their own, but we wanted to give them a longer life. Through this process we have not only preserved them but also changed their color: for each type of eucalyptus, the various techniques emerged differently. Each leaf and type creates its own atmosphere and mood effects. The application possibilities are endless and give the creative people among us a new impulse. This leaf is not an ordinary leaf but of superior 'style'!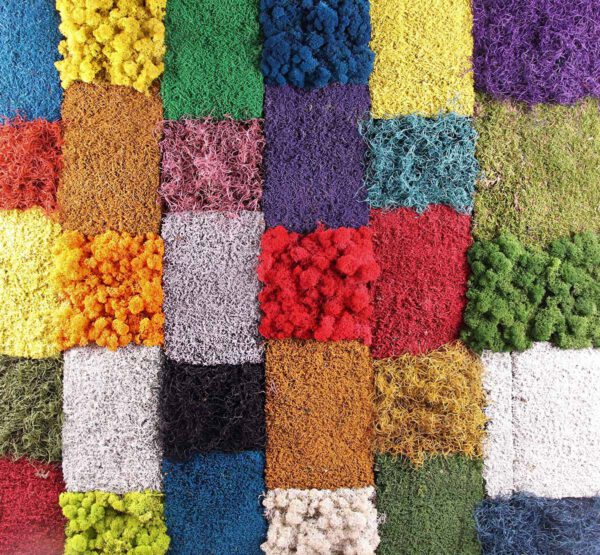 Designer Foliage
Green is inseparable from flowers. Throughout history, greenery has been used as a beautiful combination with flowers in bouquets. Now is the time to hold on to nature, to conserve it. That is why our preserved greenery is now a wonderful addition to dried flowers, immortalized together. Our green is available in many colors and shapes, and also in many different shades, which gives the palette of a bouquet so much more depth. Height and depth differences are all possible. When you are arranging, it almost feels like you are painting with green. Therefore, we call it 'designer foliage'!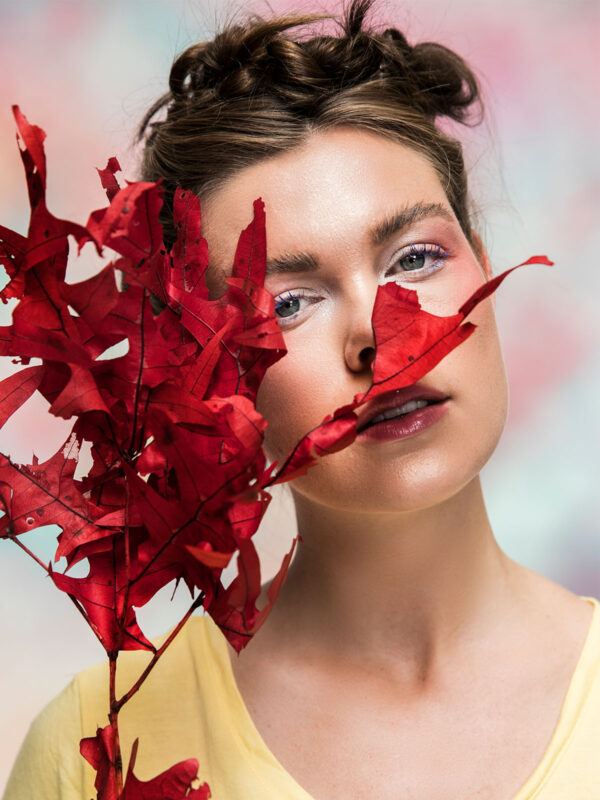 Preserving Natural Beauty
Preserving beauty, perpetuating shapes, and restoring color: it all comes together in this new 'preserved' range. This collection has about a hundred different forms. The leaves are perpetual and keep their appearance. The possibilities are also endless: you can cut, shape, arrange, glue, and process it as you wish. Feel the freedom to create the most beautiful masterpiece that you have never made in your life!
Stay Forever
Human beings tend to want to live forever. We do our best to stay healthy and young for as long as possible, by taking good care of ourselves. It is a primal force that we want to hold on to life. We surround ourselves with beauty and positivity. With the arrival of COVID-19, this urge is even more present. We want security and have a penchant for safety. We want to preserve, retain, and immortalize nature. And that is why there is also this beautifully preserved range for you. Especially in combination with dried flowers or fresh flowers, this makes your life more beautiful!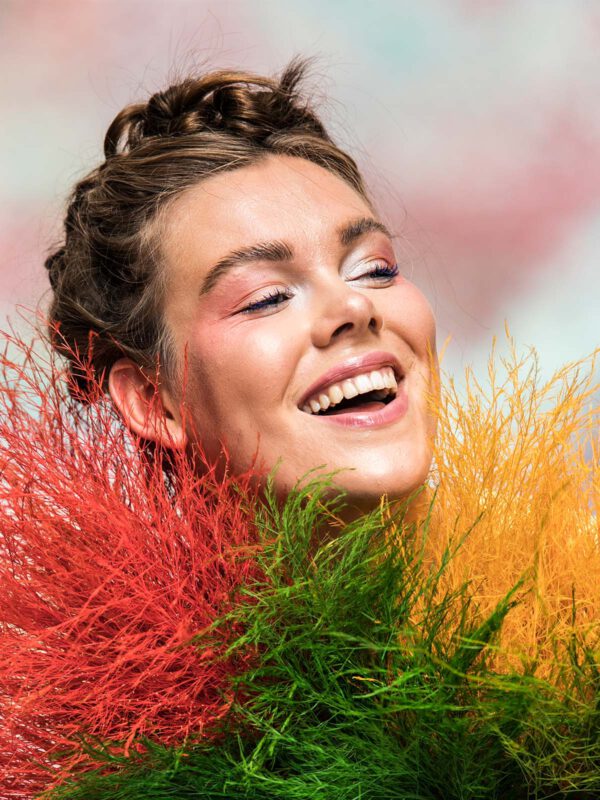 Tip: These preserved products are very durable because it stays for a long time. You can enjoy it longer. It is a beautiful decoration for your home: you have immortalized a piece of nature in your home. This gives a very safe feeling in times of crisis!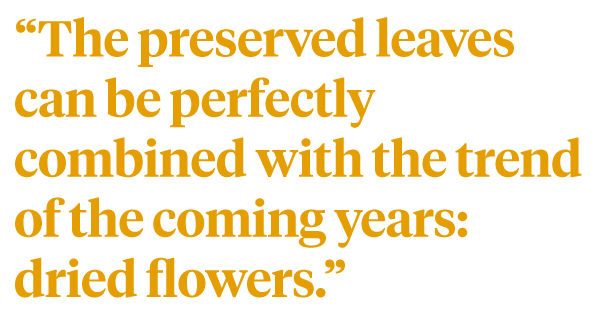 A Perfect Match
The preserved leaves can be perfectly combined with the trend of the coming years: dried flowers! Dried flowers are available in so many forms, also from Adomex, and together with the preserved leaves form a perfect combination. The colors of this leaf are complementary to the colors of the dried flowers. So tone-on-tone bouquets are quite possible in this way. Never before had we had leaves to process between the dried flowers, but now there are preserved leaves, so a perfect match with dried flowers.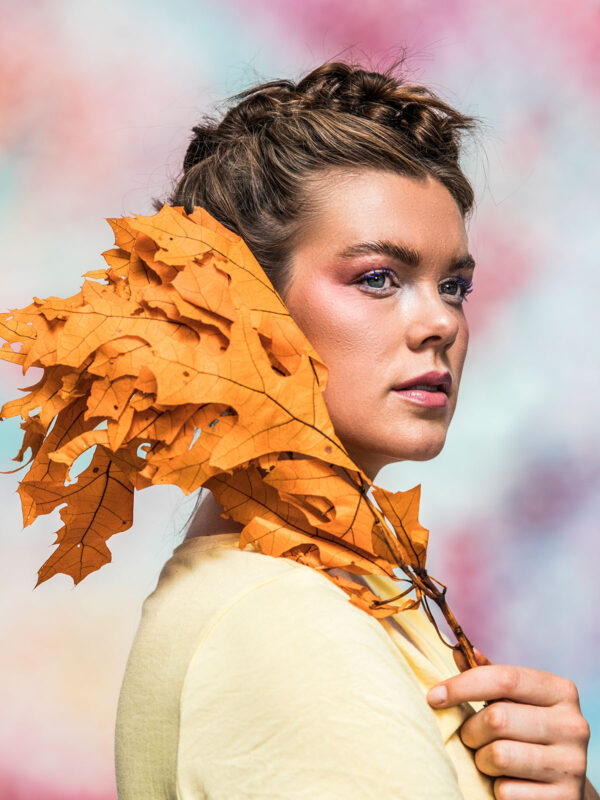 Embracing Infinity
Green has never been more powerful than now. Green has the power to be there forever: that's how you immortalize an arrangement. It becomes, as it were, a "still life". It's a treat to work with this, because of the colors but also because of the countless shapes and a great variety of types. It makes flower arranging more fun and the consumer will be surprised!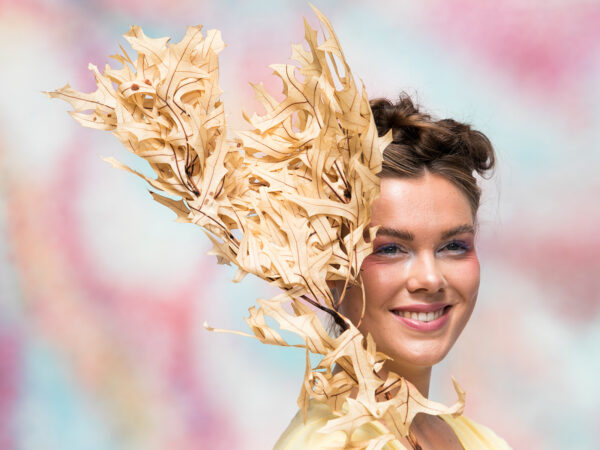 An Extensive Assortment
Below, you will find an overview of the extensive assortment at Adomex of preserved foliages and mosses.
Eucalyptus
Eucalyptus in all its different shapes, what a beauty. Even though the eucalyptus varieties are now available in many different colors. Eucalyptus, like cinerea, fits into any bouquet due to the different shapes of leaves and because this preserved green is now available in so many colors, appropriate to this current time. So ideal for dried flower bouquets by color always fits!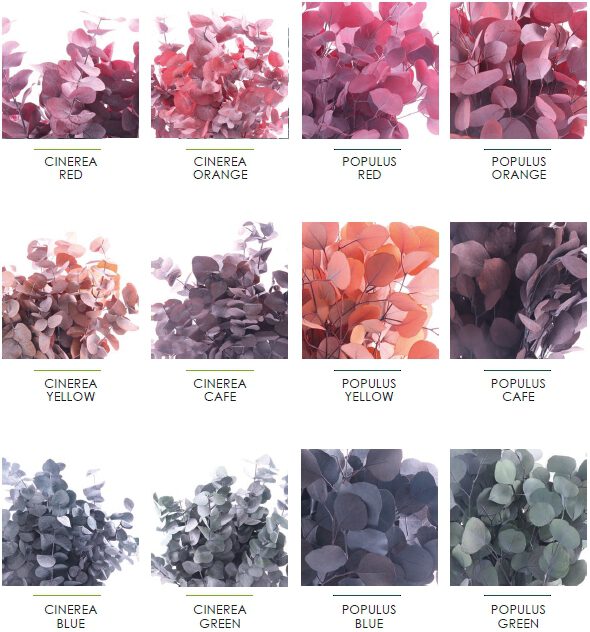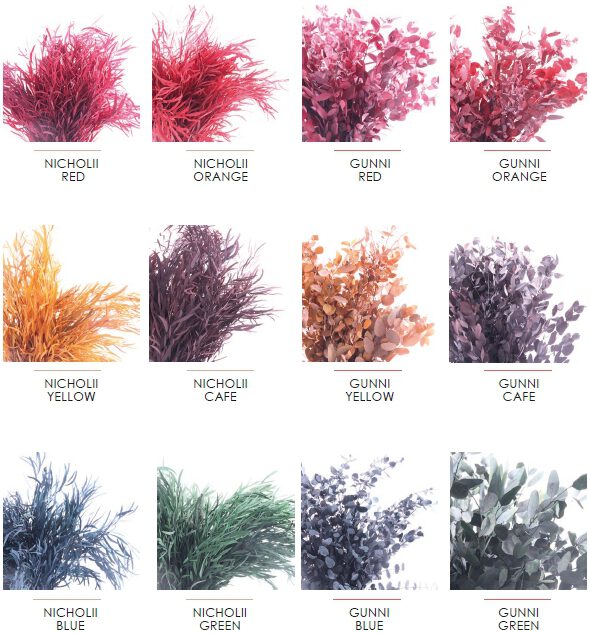 Treefern
Its beautiful structure and elegant shape have now been immortalized. It is beautiful in combination with dried flowers and that makes the difference. Its distinctive textures make it a great asset. This makes every arrangement a party!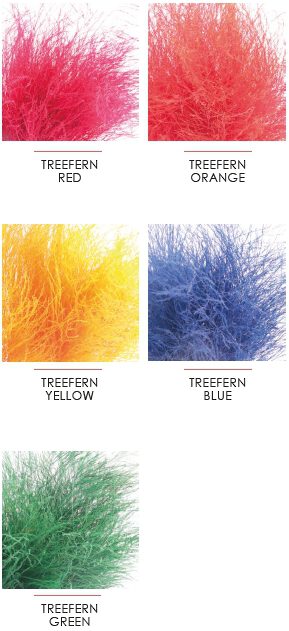 Fine Oak
Large leaves, strong colors, a graceful "woody" stem, and beautiful graceful tips on the leaf: This is fine oak, a "multiple" applicable beauty!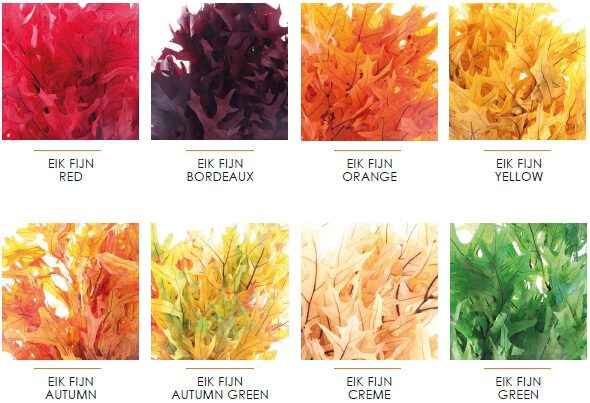 Coral Fern
With the refined structure and its powerful colors, this type offers detail and has a transparent appearance, making your arrangements live and move!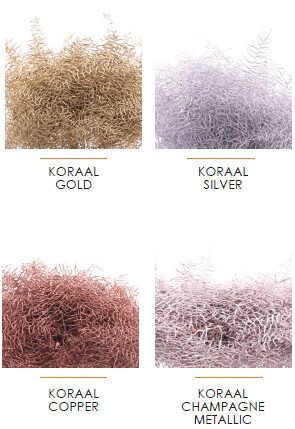 Beargrass
The elongated grass has allowed itself to be caught in eternity. Beargrass gives your bouquet dynamic shapes and its colors are beautiful in combination with dried flowers!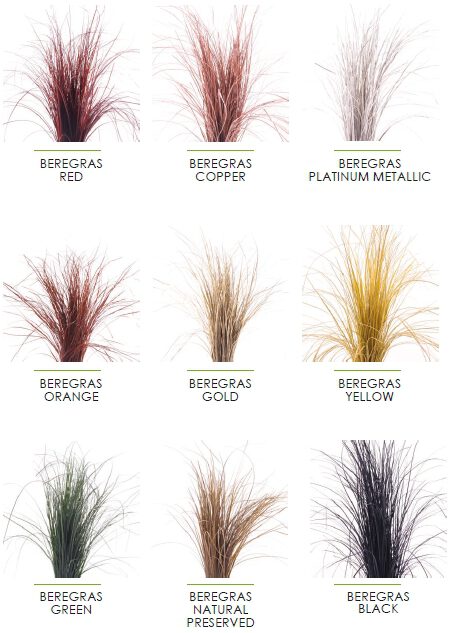 Leather Fern
Back with a vengeance: this is the revival of leather fern. Now it is again the favorite of every florist, but with a new guise: this leaf stands out from the rest. This leather fern is unique and now certainly because of all its colors!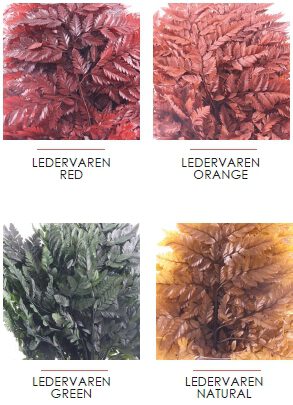 Ruscus
The thin twigs with the small pointed leaves serve as the basis for all floral (art) objects. Ruscus is available in three different varieties, coarse (hypophyllum), fine (aculeatus), and from the wild. Ruscus is easy and well-arranged! The different types of ruscus are also available in various colors.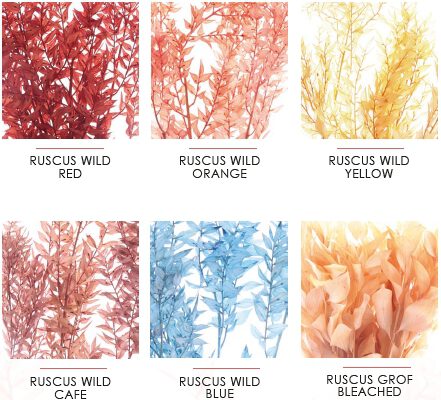 Tillandsia
Tillandsia as a filler, as a cover. There are countless possibilities with this fine bromeliad variety, which can be molded and applied in all shapes. Let your creativity run free!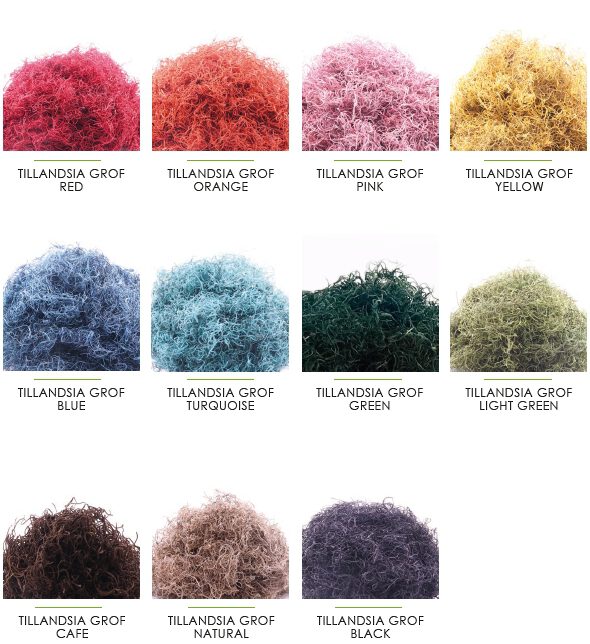 Thirty Colors of Primaeval Foliage
The first crop to appear on Earth was moss. The origin of the vegetable kingdom. Now available in the most diverse colors: with this, you can make the most beautiful works of art. This product is a great asset to the preserved line of designer foliage.
Icelandic Moss
Preserved mosses in countless colors: this product is a true chameleon. This moss can be used everywhere, because of its resilient shape and spongy appearance!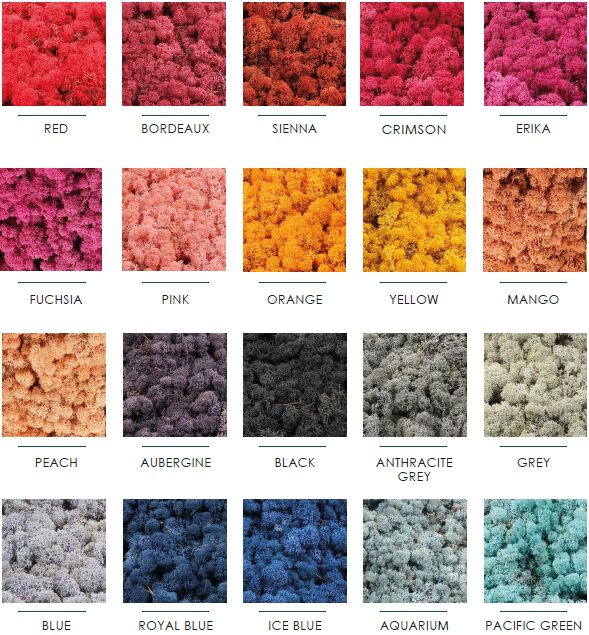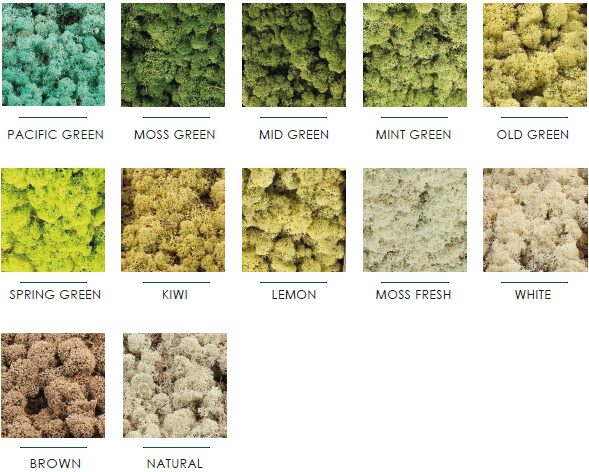 Flat Moss
This flat moss is excellent for use in walls or paintings, for example. Incorporating moss into walls also has a positive acoustic effect!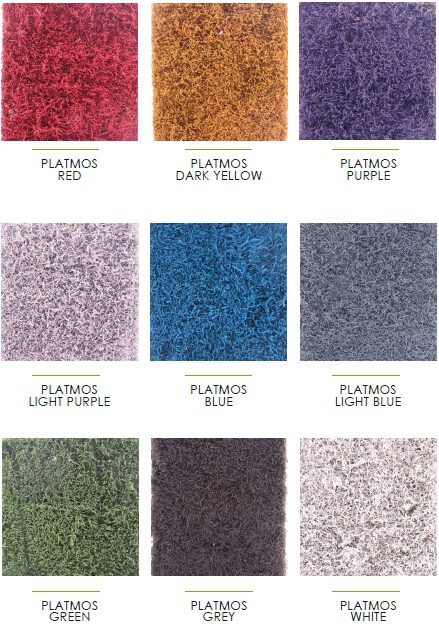 Four Tips for Learning to Combine
Tip 1 Look at your composition and work with height differences and with different structures. This way you get tension in your arrangement! Tip 2 Work in groups, the preserved leaf comes into its own in a group by choosing the same color for different species. Tip 3 Use your greenery as the jewel in your arrangement. To achieve this, it is important that you add the greenery last! Tip 4 Do not store your preserved greenery in the cold store, but simply at room temperature. That way it stays super nice!
Staying Alive Forever - The End of an Era
This 'designer foliage' gives you the opportunity to immortalize your arrangements. The era when greenery was perishable has come to an end. It is a privilege to process this greenery into a masterpiece. We have no more shrinkage with these beauties. This means that from now on we throw away less, and we can deal with nature more sustainably. The variation is also countless due to the application of all those colors.