Show Us Your Best Designs in the Alexandra Farms Garden Rose Design Contest! Floral designers from around the world are invited to share their best work using garden roses in the Alexandra Farms Garden Rose Design Contest!
Full and fragrant, with ruffled petals and delicate to vibrant hues, fresh-cut garden roses are a favorite with designers everywhere. In our fourth annual competition, we invite design entries that feature garden roses in the categories of Wedding Work and Everyday Design. Visit Our
Website
For Details and to Register.
Here's the Contest
The contest prizes are fantastic, and this year we're giving away more prizes than ever before! First, second, third, and Readers' Choice winners will be selected for each category - eight winners total. The first-place winners will each receive an all-expenses-paid trip for two to Alexandra Farms, where they will visit our fragrant, rose-filled greenhouses and the Colombian city of Bogotá. The second-place winners will each receive 1000 stems of garden roses. The third-place winners will each receive 500 stems of garden roses. And new this year, we will also recognize the Top 20 Finalists with a prize of free garden roses!
Who Judges This Competition?
Entries will be evaluated by an esteemed panel of judges: David J C Austin, managing director of David Austin Roses; Holly Heider Chapple, internationally renowned floral designer, and educator; and Jose R. Azout, president of Alexandra Farms. The contest opens on May 1, 2021, and entries will be accepted through June 15, 2021. Winners will be announced in August on our social media accounts and in Florists' Review magazine.
Last Year's Contest
Last year the contest accepted any type of design, as long as it used garden roses! Bridal bouquets, vase arrangements, and large installations were all accepted. There were more than 100 entries, and the quality of the entries was superb. Because of Covid 19, the winners were selected by a public online vote. Also new to the 2020 contest, worldwide entries were all rated together. In previous years we had several different contests for different places around the world.
These Were the Winners
First Place: Designer: Nicole Braghin, Plan Design Events (@plandesignevents); Garden rose varieties: Juliet (Ausjameson) and Keira (Ausboxer); Photographer: Freire Photography (@freirephoto)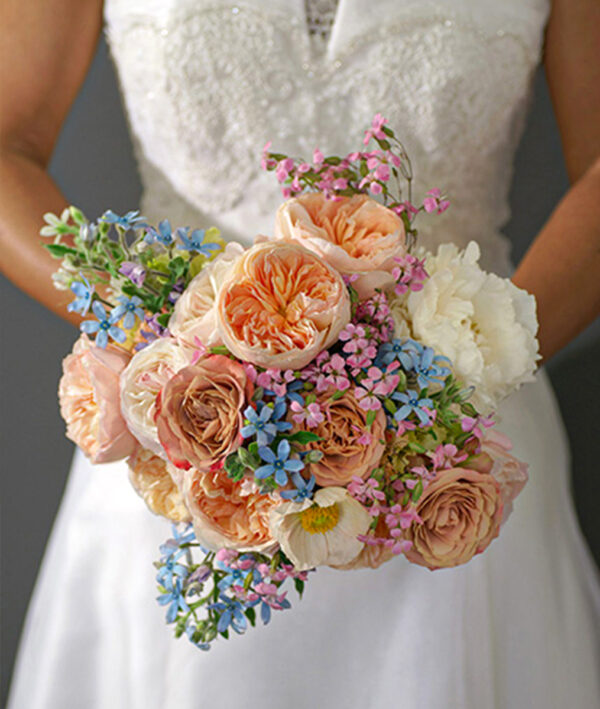 Second Place: Designer: Katherine Taylor, Jubilee Flowers (@jubilee_flowers); Garden rose varieties: Juliet, Darcey, Romantic Antike, Precious Moments, and Princess Charlene of Monaco; Photographer: Lacey McLaughlin (@laceymclaughlinphoto)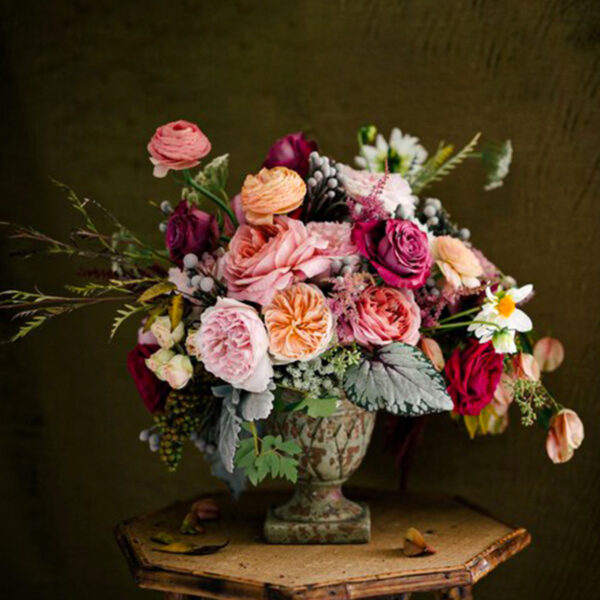 Third Place: Designer: Charlie Groppetti (no social media); Garden rose variety: Romantic Antike; Photographer: Brandy Howard (no social media)