Roth Architecture created an organically curved creative lab in Tulum out of concrete and palm fiber, with a form inspired by 'nature's artistic wills' where insect wings are seen through the entire office. For all employees, this place is definitely a creative hub while being inspired by the presence of nature.
An Insect-Winged Office? It's a Yes for Roth Architects
The project, known as the Fab Lab, is located on the Yucatán Peninsula in Mexico. The space is used as an office and maker space by Roth Architecture. They specialize in creating spaces that have a response to natural patterns and artistic desires.
The organic, irregular, yet harmonic forms found in nature inspired this building, as they do many of the studio's constructions. To adapt to the site, the spaces are distributed as independent buildings where the core module rises in a meandering style, creating a dynamic visual impact.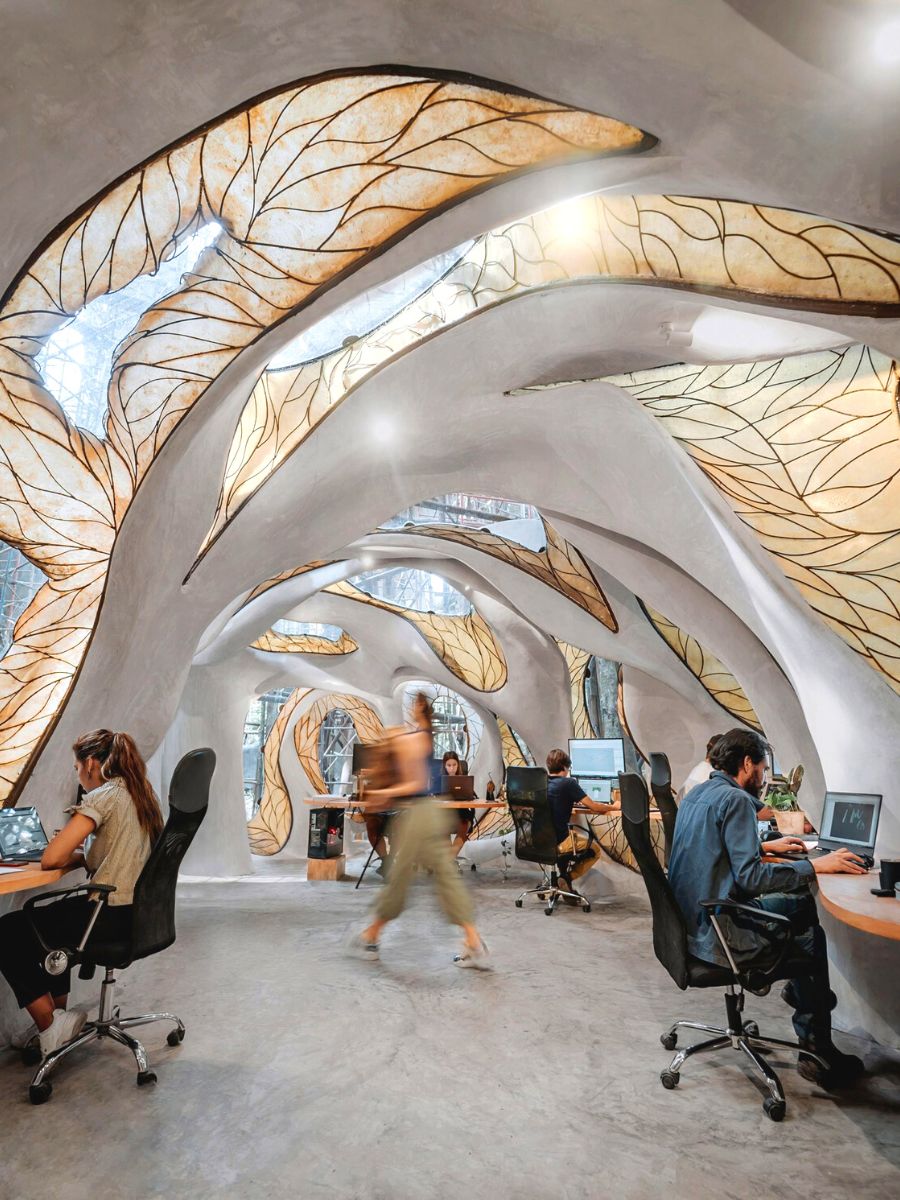 All About The Fab Lab
The Fab Lab's narrow construction, made of reinforced concrete and steel, was threaded through its jungle site and in some areas wrapped directly around trees, with trunks exposed to the interior. Bulbous shapes were scattered over its body's length. Curvilinear windows and doors of various shapes were interlaced with scale-like metal reinforcing and installed at diverse heights and intervals, some immediately touching the ground and others acting as slim skylights.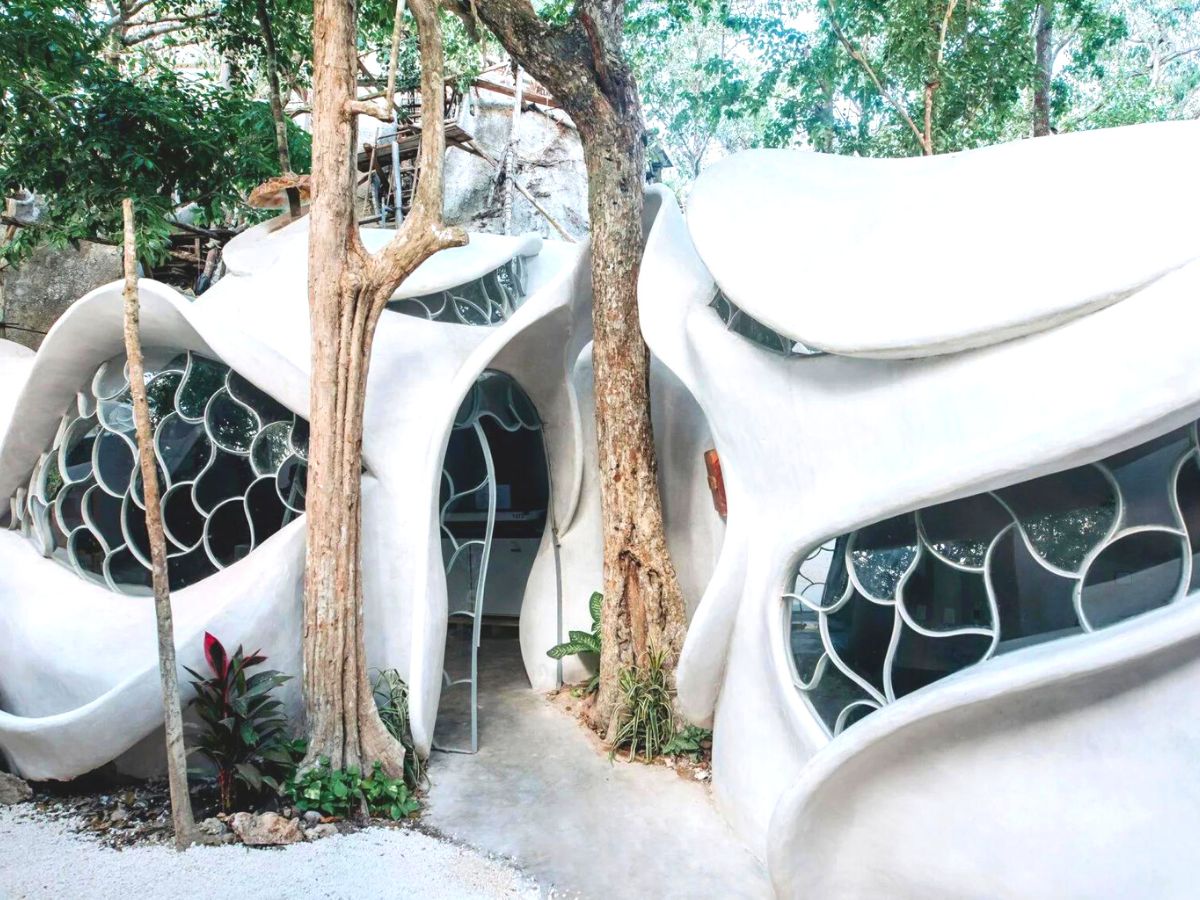 Both the doors and windows use patterns and shapes that could be reminiscent of tree leaves or insect wings from the jungle, the firm shared. Curving concrete fins span the length as well, creating minor overhangs and protecting glass components. The interior of the room was designed to hold gear such as 3D printers, thermoforming machines, laser cutters, water jets, and a six-axis robotic arm.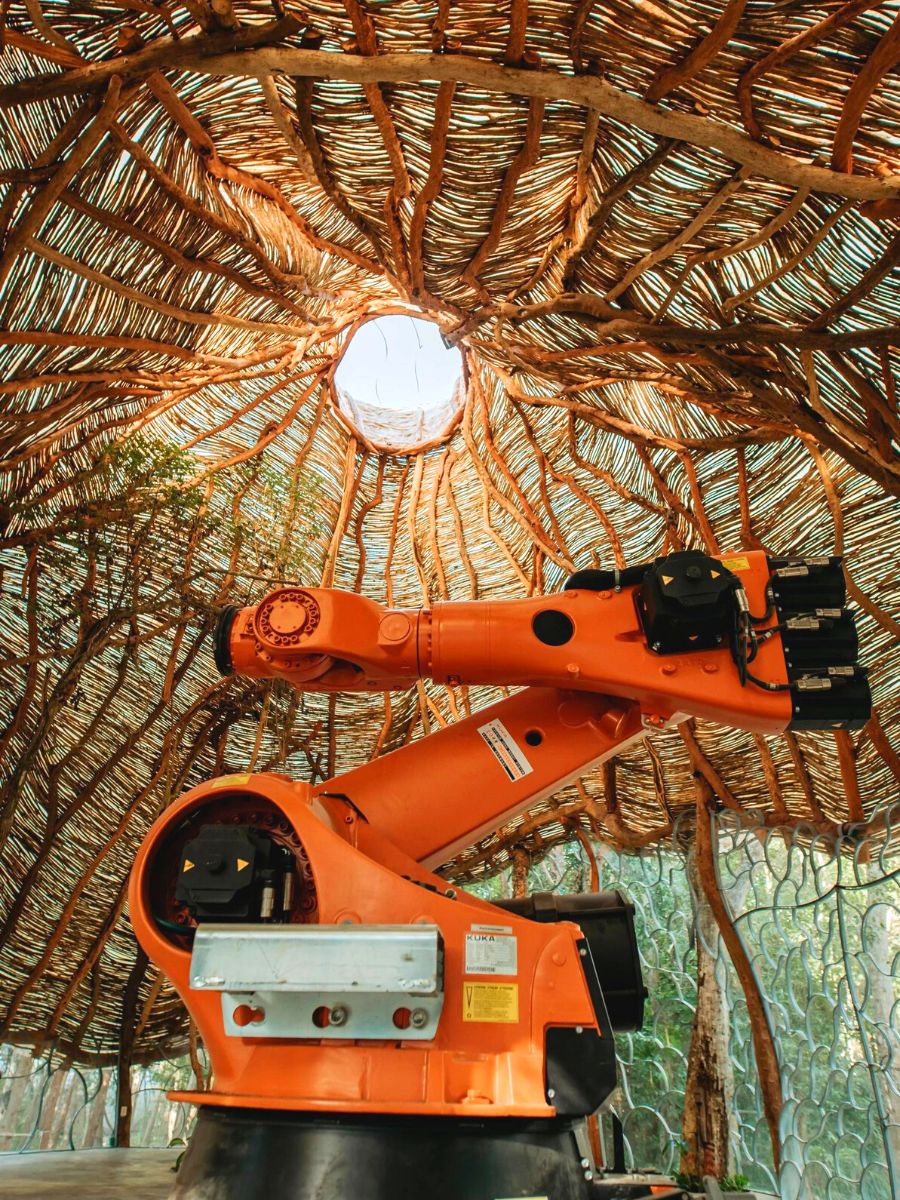 A computer lab in one area has windows covered in translucent resins and palm fibers. Along the length of its walls, an undulating wooden desk was put. Another structure, which houses the robot, is built of intertwined tree trunks and vines with curving windows. The remainder of the interior features open atriums with trees running through the center.
An Office Scattered With Jungle Plants
Several planting beds were inserted into the concrete floor and were stocked with local jungle plants. Concrete benches and tables grow from the ground in a variety of locations. Throughout the building, small wooden shelves were built, and studio lights were placed along the curving ceiling. The space was purposefully designed to last according to Roth Architects. Contrary to popular belief, one of the lab's future functions will be to develop components that can be assembled and disassembled.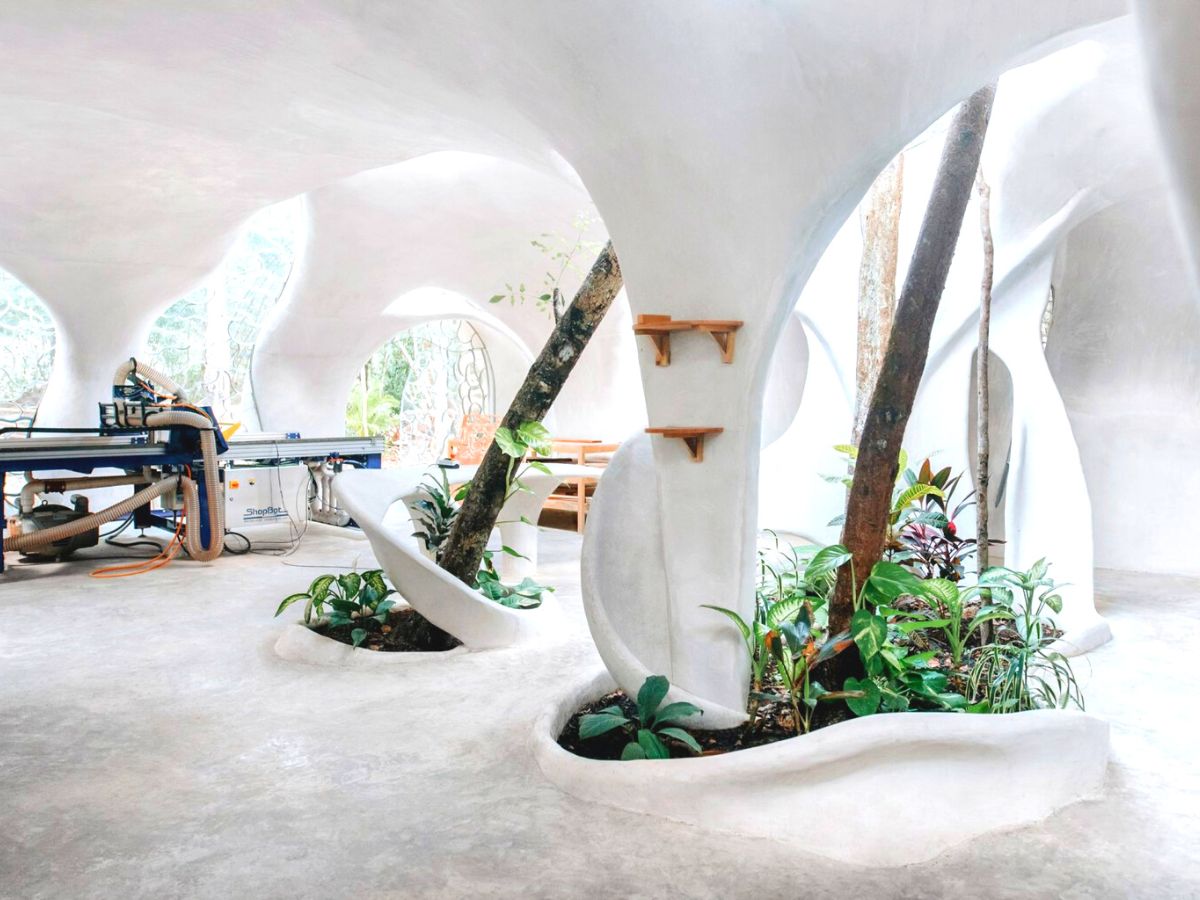 The Fab Lab structure is part of Roth Studio's Azulik resort, which includes lodgings, a museum, free-standing exhibits, and a restaurant all designed in a similar, organic form. The studio was founded by Eduardo Roth Neira, a self-taught architect and builder who is also the president of the Enchanting Transformation Foundation.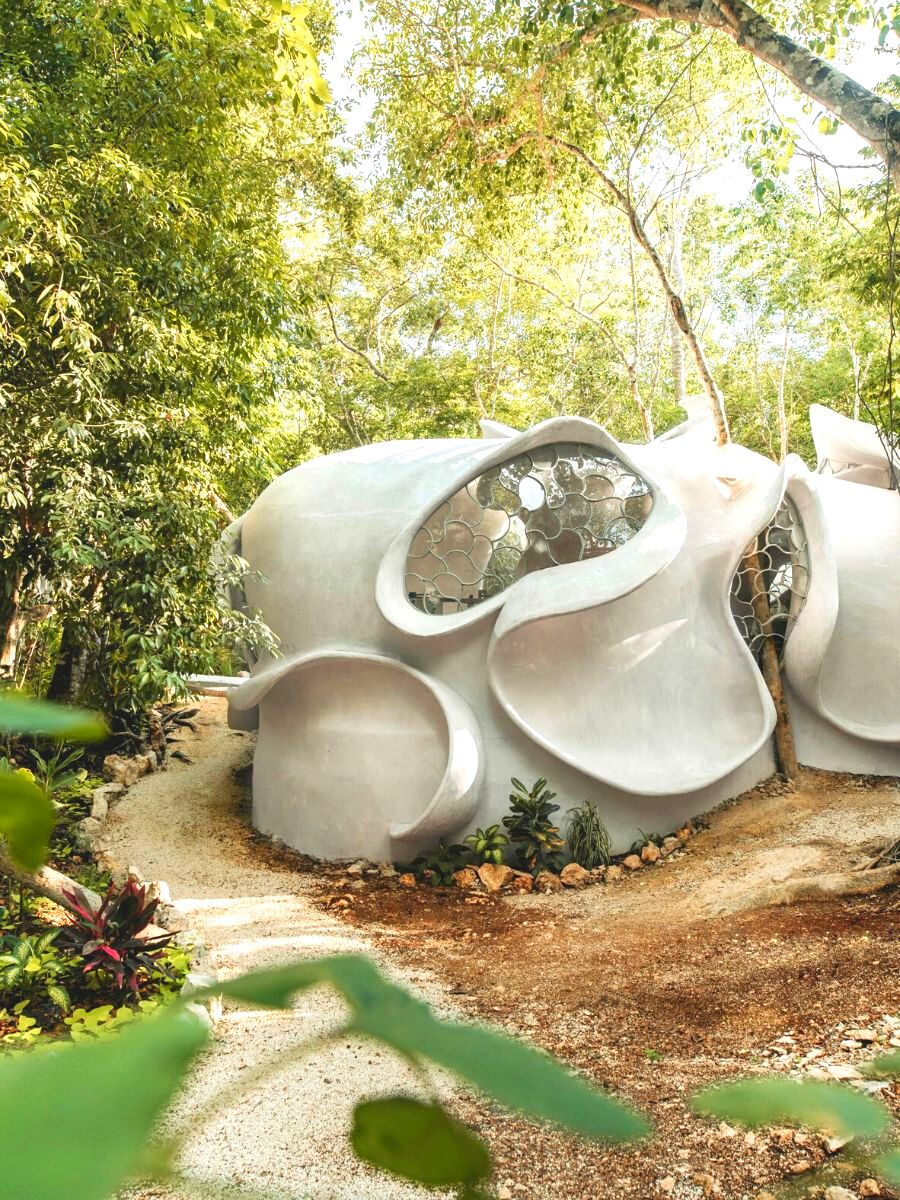 Factually, the Fab Lab by Roth Architecture in Tulum aims to find original and eco-centric solutions to the needs of everyday life. Can you imagine working in an office that is surrounded by nature while looking up and seeing insect-formed wings? This is a shot of creativity for the mind for sure!
Photos by Roth Architecture.