This new, aesthetic, and lush green holiday home called Villa Petricor in Tulum has everything you're looking for to nail your next vacation spot. It was designed to encourage occupants to feel connected to exuberant surroundings. A great idea — add it to your travel checklist.
Spectacular Villa Petricor Located in Tulum's Jungle
Inside a holiday home designed by Mexican studio CO-LAB Design Office, arched apertures provide a sense of fluidity to inspire inhabitants to feel linked to the lush jungle-like environment. Villa Petricor is located in the coastal town of Tulum on a narrow, angled property with tropical flora. The 300-square-meter home is designed to take advantage of the prevailing winds.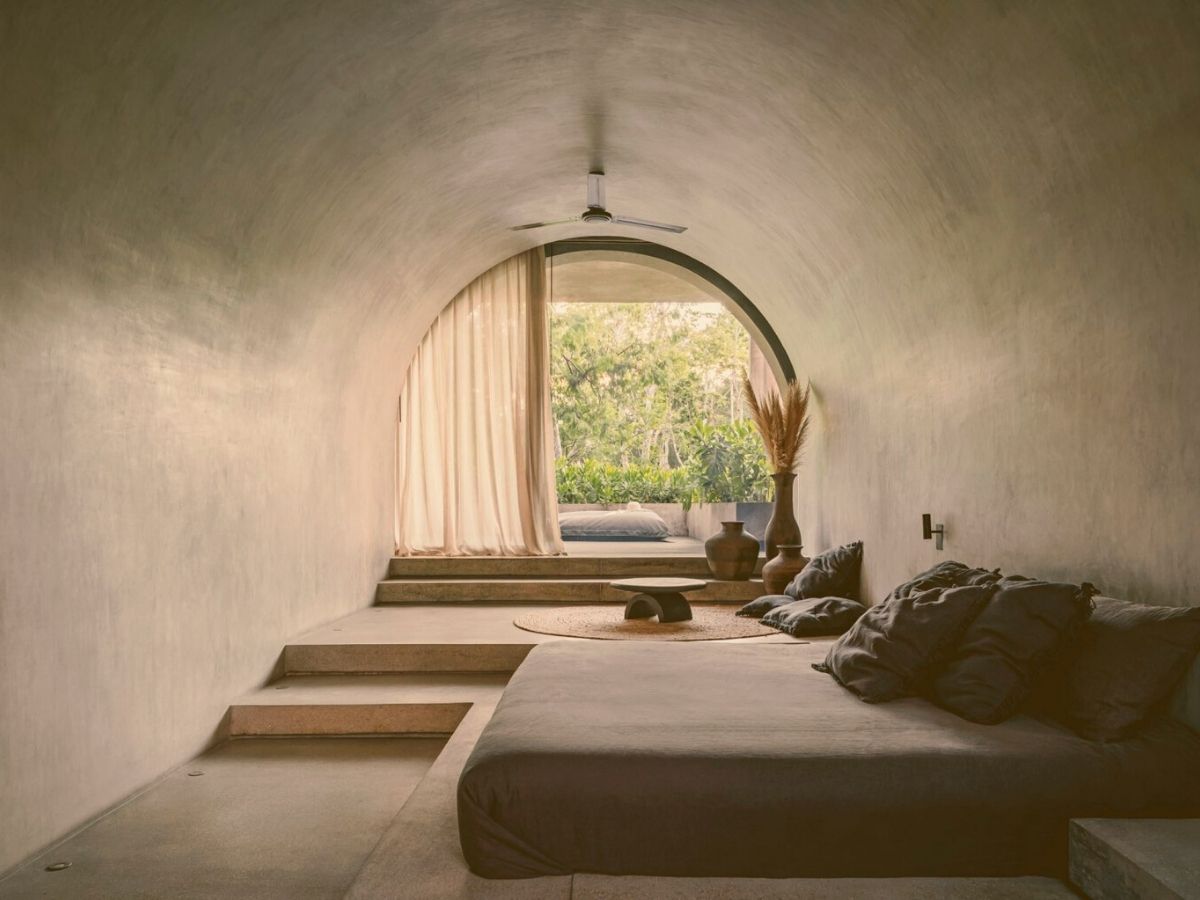 The home is named after the earthy scent produced when rain falls on dry soil and is intended to evoke sentiments of regeneration and quiet. Villa Petricor's main goal is to connect visitors to the natural world by providing spaces that encourage humanity to slow down and marvel at the beauty of the present moment.
Built in the Midst of Pure Nature
The concrete house was designed to be built around many clusters of trees, with windows strategically placed to create 'green views'. The glazing also lets light in and allows shadows to dance over the walls. Projected shadows cast by surrounding vegetation extend the presence of nature in all rooms of the house.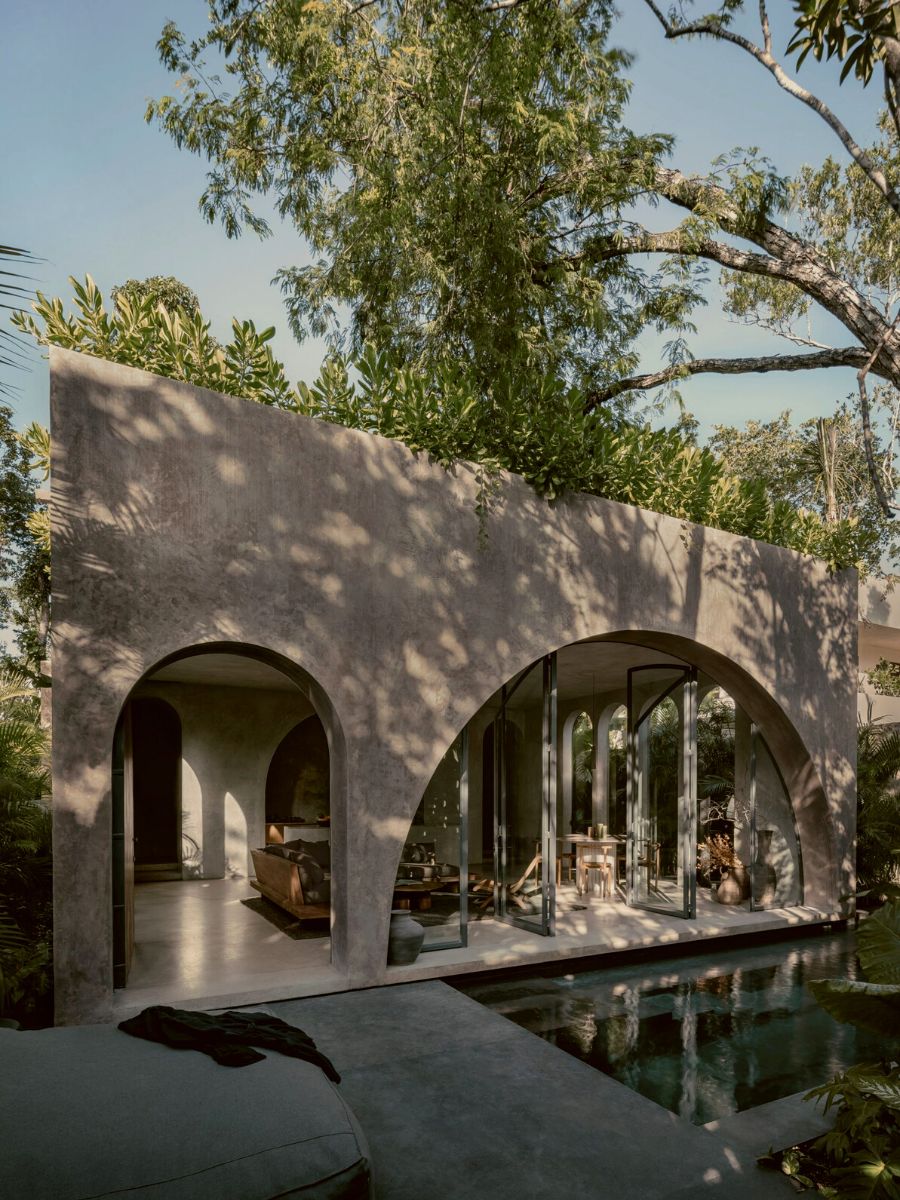 The designers used concrete blocks to create a distinctive brise-soleil on the entry facade. The screen allows for peeks of the inside while also offering privacy. A canopy of round holes punctures a sidewalk leading to the front door, allowing trees to grow upward. Many arched arches and niches in the interior provide a sense of mobility between rooms and between the interior and exterior.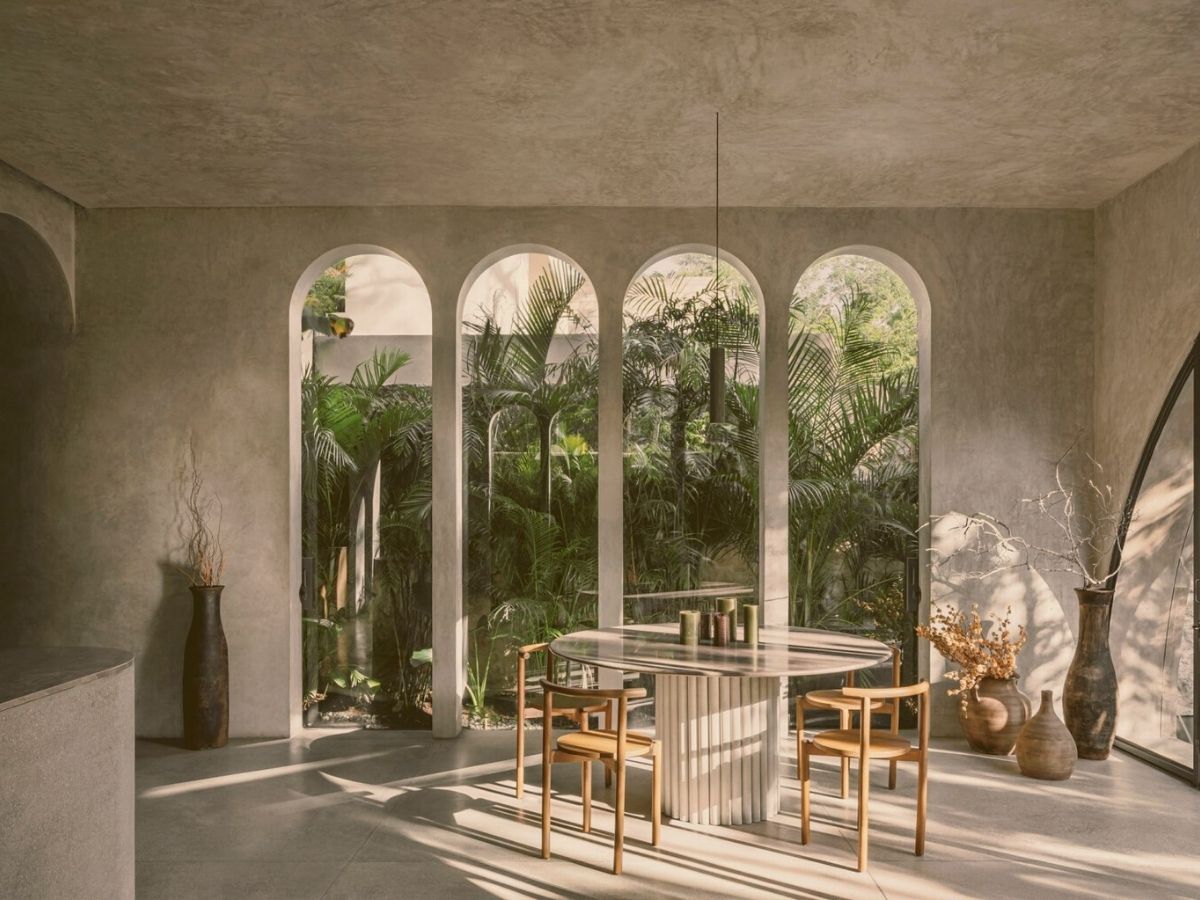 The lower floor contains two bedrooms as well as an open area for lounging, cooking, and dining. Large pivot doors lead to a patio with a little pool. The interior was described as 'sculpted and monolithic' by CO-LAB. A split-level master suite with a bedroom area, bathroom, lounge, and patio is located upstairs, while the appearance of a vaulted ceiling follows the arched language prevalent throughout the home. Spectacular without a doubt!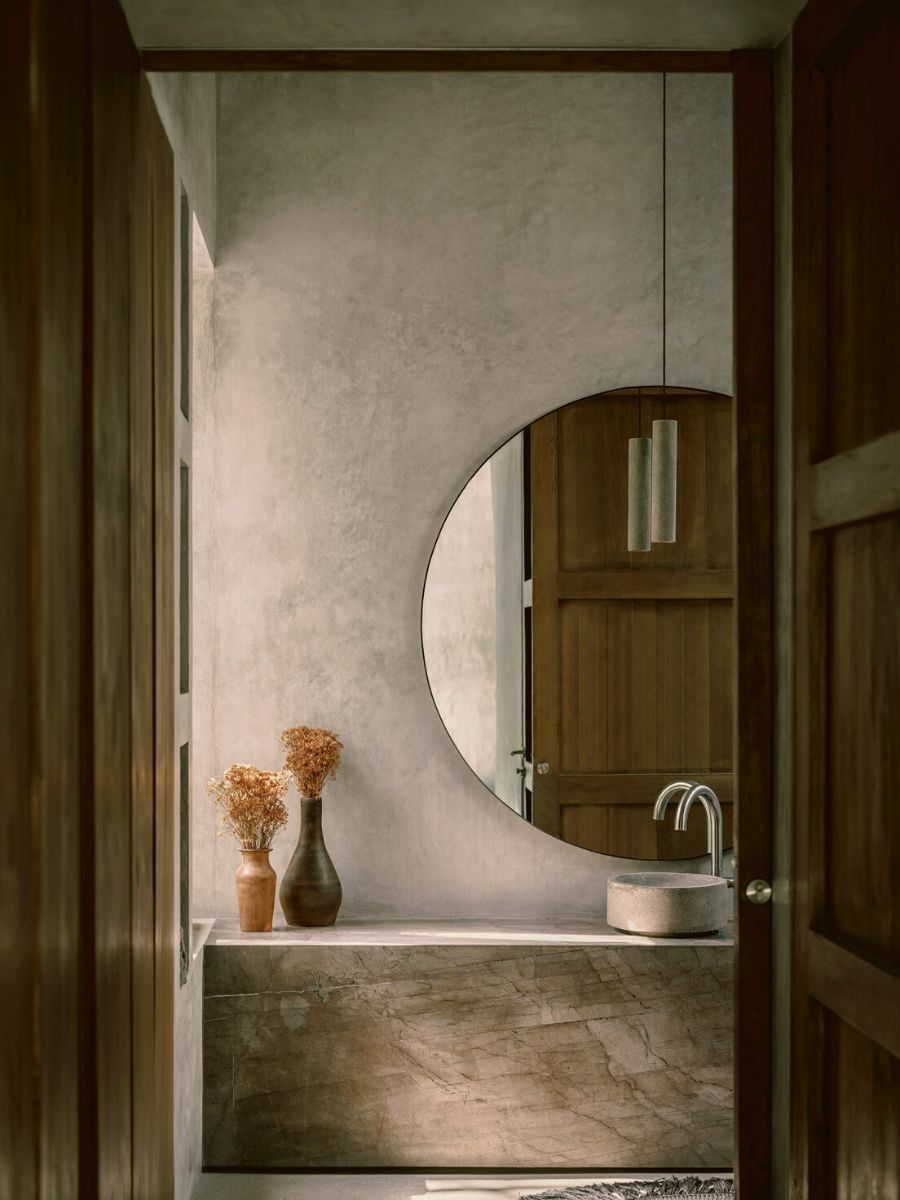 Extra Features at Villa Petricor
A split-level master suite with a bedroom area, bathroom, lounge, and patio is located upstairs in Villa Petricor. Built-in furniture, such as the platform bed and benches, merges with the walls, floor, and vaulted ceiling, creating a continuous, seamless space as said by the studio. All of these features give Villa Petricor a special, unique, and very aesthetic touch to the architecture and overall construction.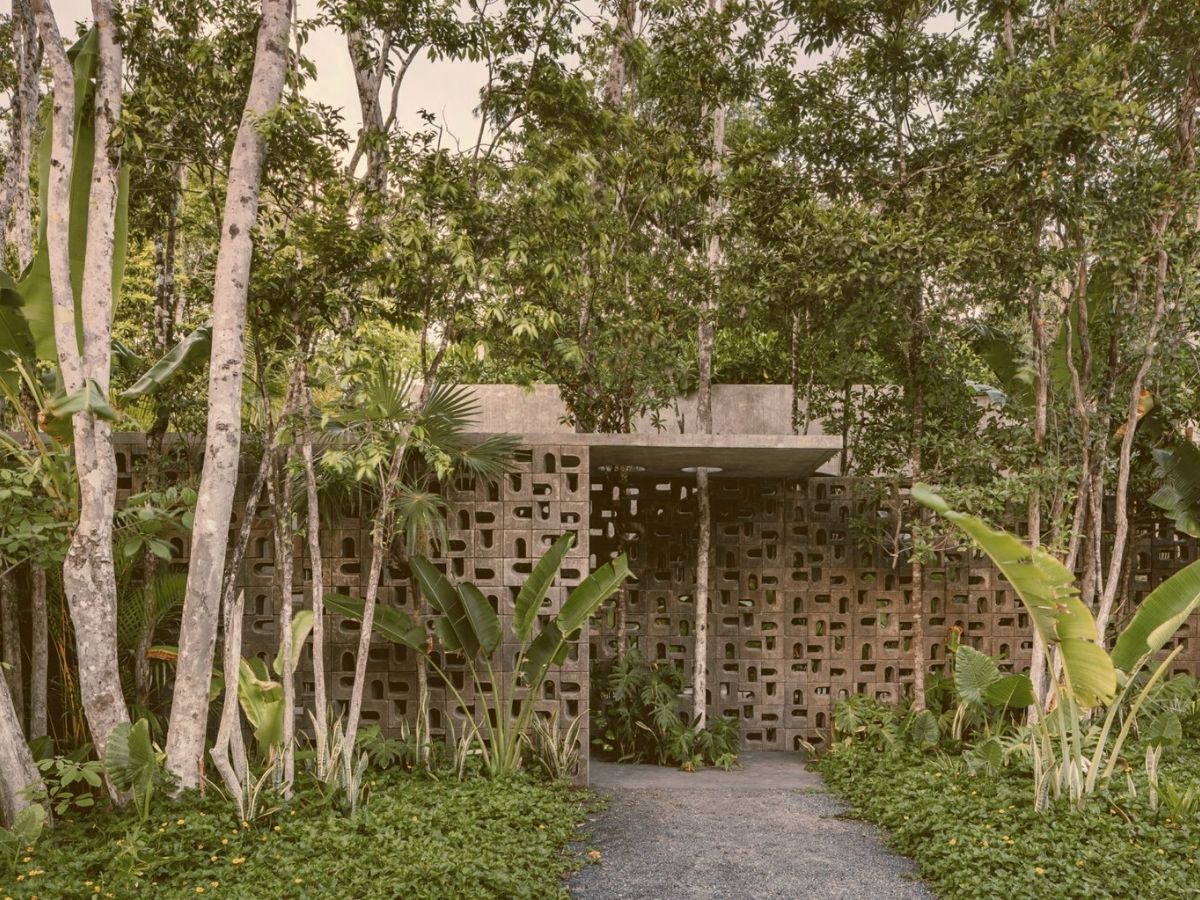 The pivoting windows were made of rolling, stainless-steel tube frames with recessed frames. Villa Petricor's walls are polished cement, while the flooring is terrazzo. Both materials were colored with an on-site blended mineral pigment. Additionally, four skylights send natural light deep into the home and highlight the surfaces to give it the final appearance this spectacular villa has.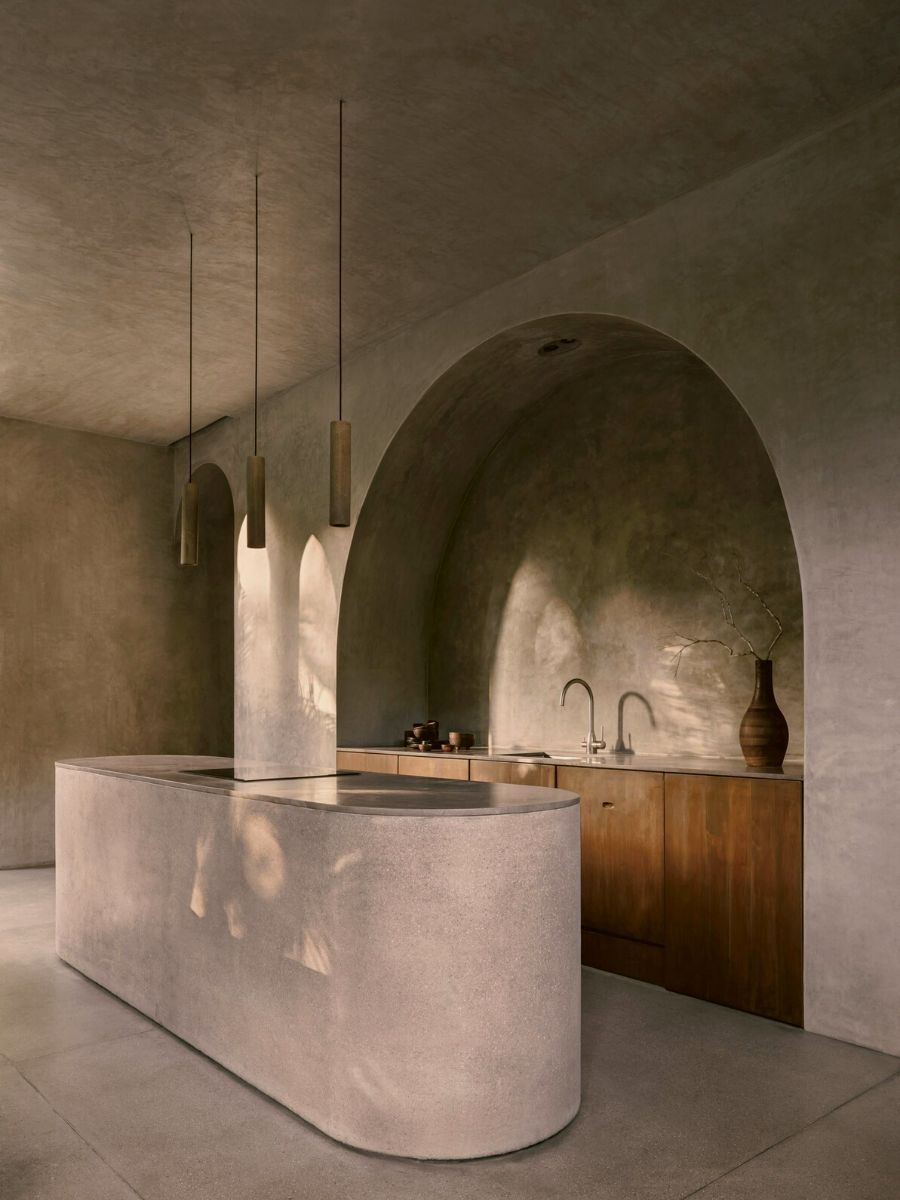 And last but not least, 'Santo Tomás' which is a type of marble that is quarried in Mexico, was used for kitchen countertops and bathroom elements. The same marble was used for a dining table designed by the architects and largely built on-site.
Learn More About CO-LAB Design Office
CO-LAB Design Office is a Mexico-based design firm that was founded in 2010 by two architects, Carlos García and Daniela Monroy. The firm is based in Mexico City and has a reputation for innovative, sustainable, and socially conscious design.
From the beginning, CO-LAB Design Office focused on creating sustainable and socially responsible design solutions. They believe that architecture and design can be powerful tools for creating positive change in the world, and their work reflects this philosophy.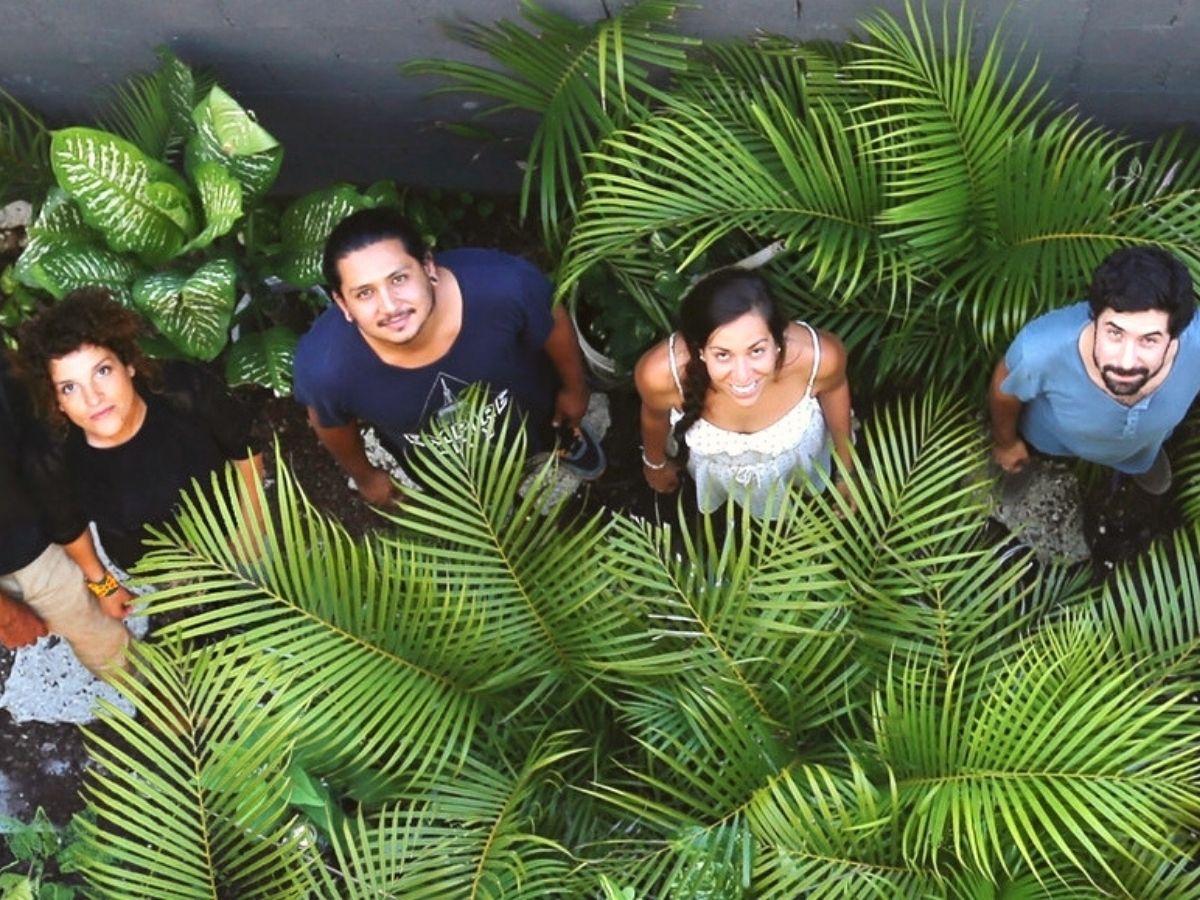 One of the firm's early projects was the renovation of a dilapidated building in Mexico City's historic center. The building had been abandoned for many years and was in a state of disrepair. CO-LAB Design Office transformed the space into a modern and functional workspace, while still preserving many of the building's original features and character.
CO-LAB Design Office's work has been recognized with numerous awards and honors, including the Young Architects Award from the Mexican Society of Architects, the Emerging Voices Award from the Architectural League of New York, and the Silver Medal from the Mexican Association of Interior Designers.
Through their work, they strive to create a more sustainable, equitable, and beautiful world for all, which is the case with Villa Petricor.
Photos by Cesar Bejar.