Mexico is a hidden treasure from wherever you see it. Mexican firm Espacio 18 recently created a concrete holiday home in Tulum which features a circular window in one of the ceilings that reveal a swimming pool. Tulum is the new place to be, and this home can say it's a sure yes.
Espacio 18 Creates Villa Cava in the Heart of Tulum
Villa Cava is a fortress-like mansion in Tulum's Aldea Zama neighborhood that takes inspiration from brutalism and is surrounded by beautiful greenery. The residence, which is made of board-formed concrete, is divided into two stories and has a rooftop garden. Cenotes, ancient subterranean water-filled limestone pits, and caves located on Mexico's Yucatán Peninsula influenced the design of Espacio 18.
The concrete was the result of a search to maintain a timeless architecture without maintenance that would adapt to the humid environment of Tulum, as well as hurricanes. Described as a 'habitable sculpture', visitors enter Villa Cava through a geometric entrance that was constructed around two existing trees and leads to a staircase.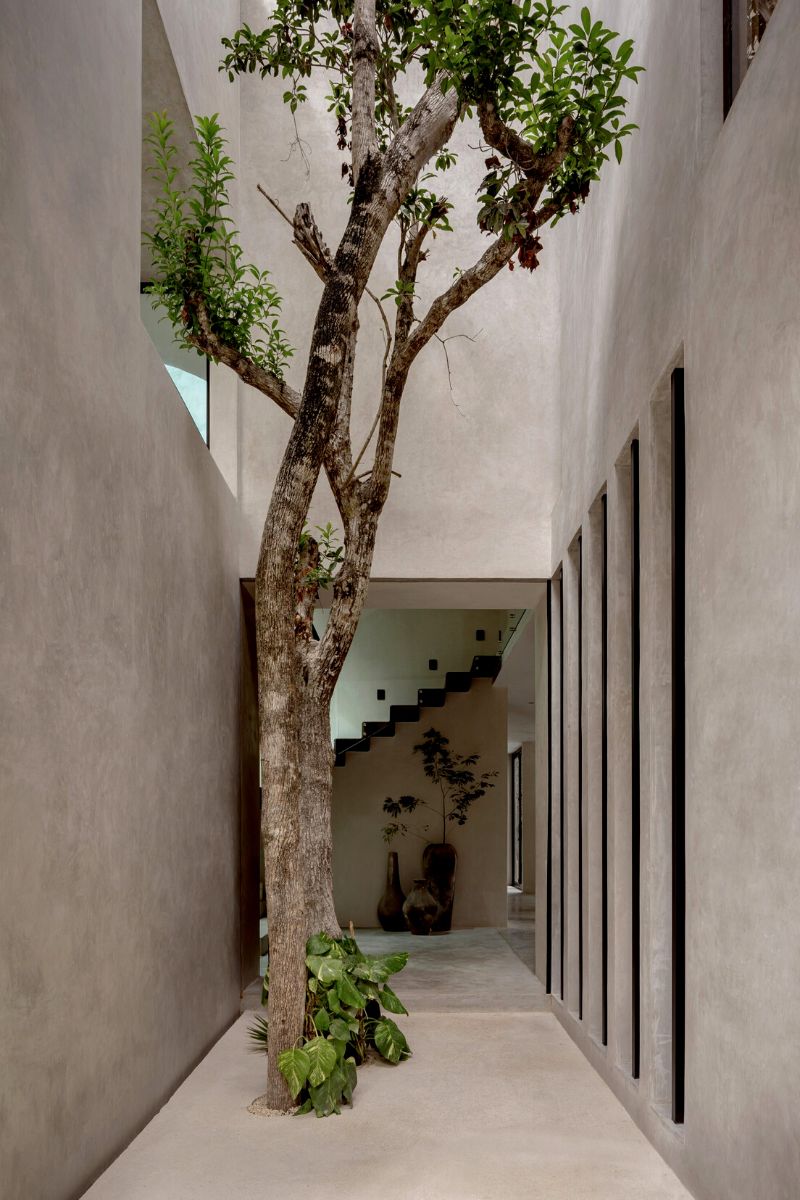 Espacio 18 Reveals a Swimming Pool in Villa Cava
A remarkable circular window in the ceiling illuminates a hallway that reveals a swimming pool from below in Villa Cava by Espacio 18. Blue light filters through the hole and adds to the eerie ambiance. The pool represents a cenote, and the reflections on the walls that the water creates are amazing. The first level has an open-plan kitchen, a study, and an airy living space, as well as the swim-up pool seen when entering the home.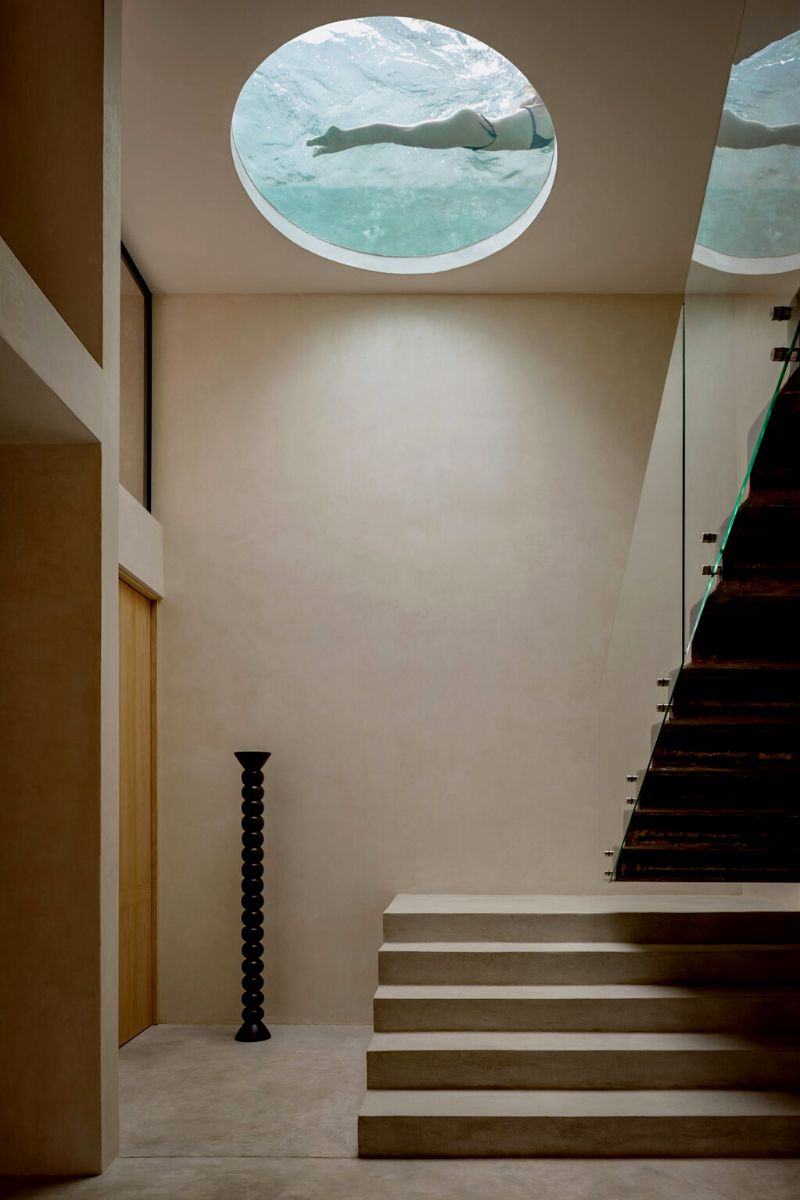 Private bedrooms and bathrooms are located on the second level, where nine-meter-high ceilings and a variety of skylights flood the interiors with natural light. Throughout these spaces, interior designer Kayla Pongrac opted for light timber accents and neutrally toned furniture while smooth concrete floors and walls echo the home's facade. The rooftop provides additional outdoor seating and presents views of the surrounding trees.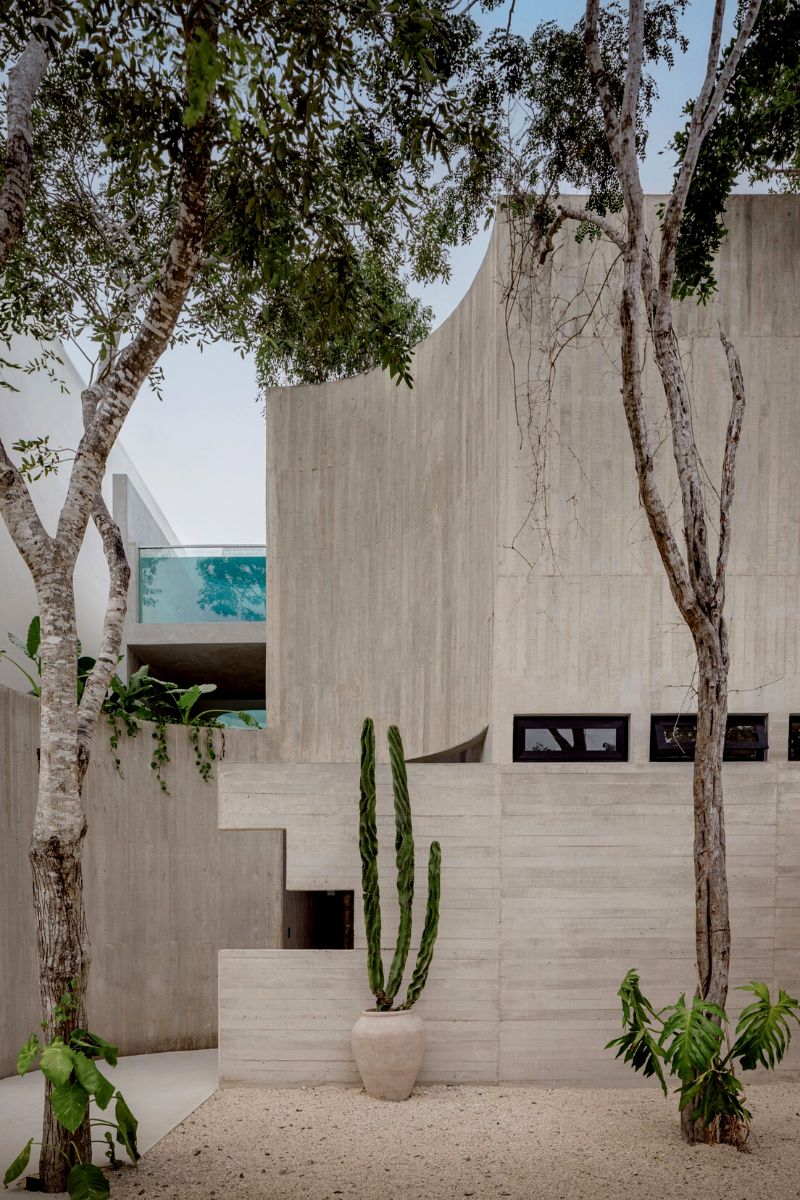 The Source of Inspiration to Build Villa Cava
The magnificent Cenote Suytun in Yucatán stole the couple's (both who worked in collaboration with Espacio 18) hearts, and they sought to design a home that mirrored the region's natural beauty and spatial quality.
The project is designed to provide residents with a sense of privacy and seclusion, with each villa featuring its own private entrance and outdoor space. The villas are built using sustainable materials and feature energy-efficient systems to reduce their impact on the environment. The project also includes amenities such as a shared infinity pool, a communal lounge area, and a fitness center. The location of Villa Cava is ideal for those looking to be close to the beach while still being able to enjoy the tranquility and privacy of the surrounding jungle.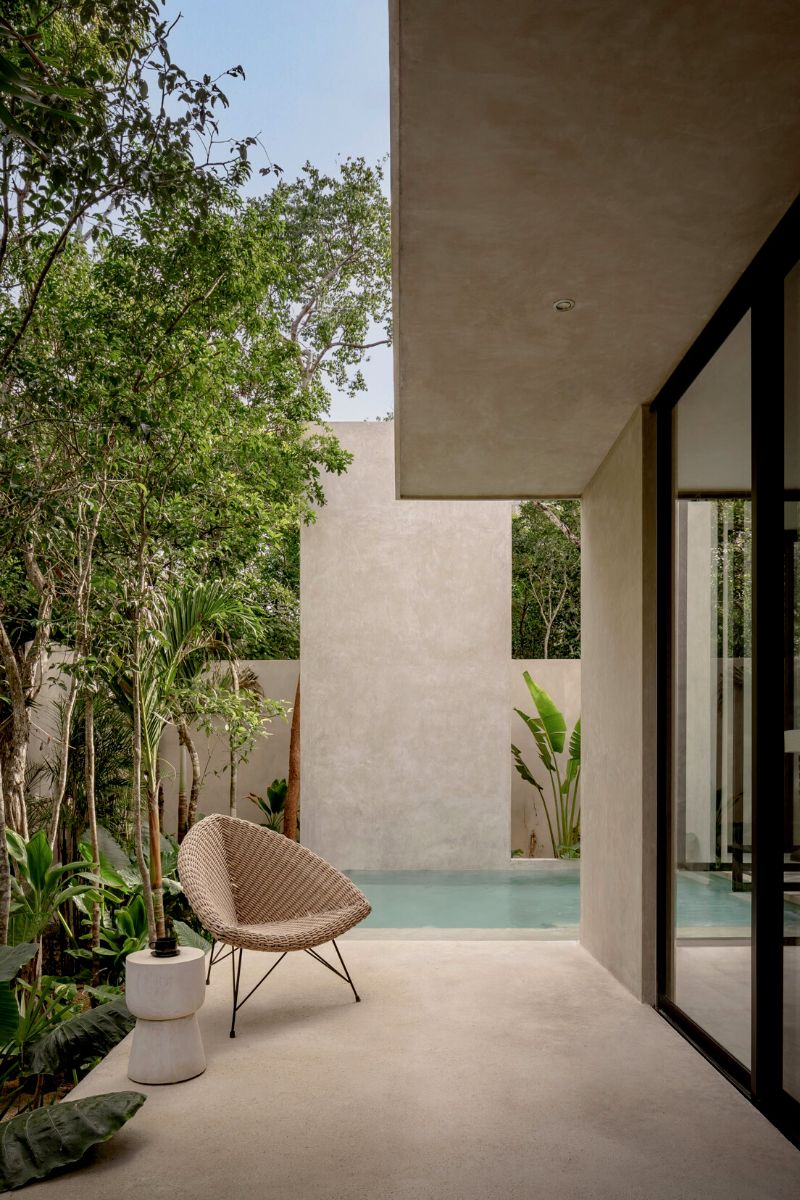 What You Need to Know About Espacio 18
Espacio 18 is a design and architecture firm based in Mexico City, Mexico. The firm was founded in 2009 by architect Luis López-Rangel, and it specializes in a variety of design and architecture services, including interior design, landscape architecture, urban design, and sustainable design. Based in Oaxaca and has previously created a Puebla townhouse with an internal courtyard and a coastal Oaxacan residence with two wings angled to follow the rising and setting sun.
Espacio 18 has worked on a range of projects, including commercial and residential buildings, cultural and educational facilities, and urban revitalization projects. The firm has received several awards and recognitions for its work, including the Mexican Architecture Biennial Award in 2018 for its design of the Edificio Comunal building in Mexico City.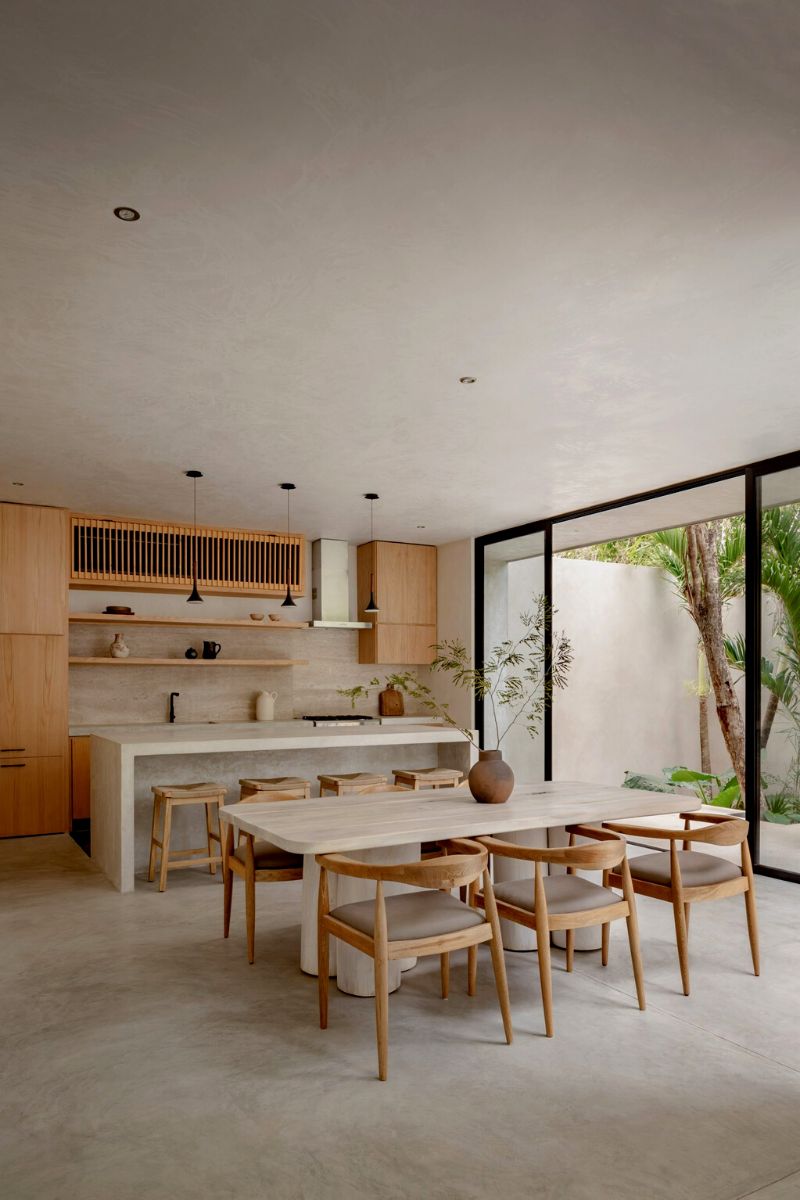 The firm is known for its innovative and sustainable designs, as well as its commitment to creating functional and beautiful spaces that are tailored to the needs of its clients.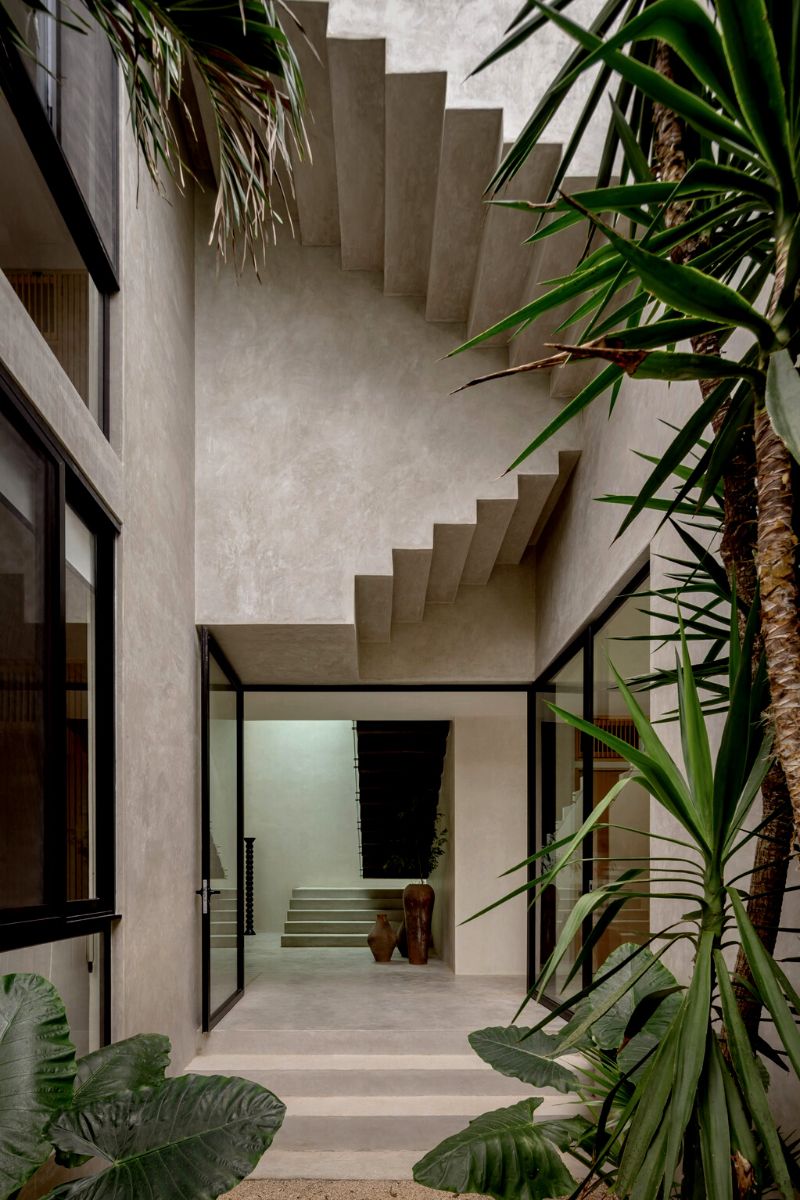 Espacio 18's projects are characterized by their attention to detail, use of natural materials, and focus on creating spaces that are in harmony with their surroundings.
Photos by Espacio 18.