Animals and flowers are a great match, as seen through Alena Khokhlova's art pieces. They resemble the happiness and existing connection between both, besides creating beautiful photographic portraits including animals such as dogs, cats, and llamas. The cutest pictures you're about to see are of animals with floral character by Alena Khokhlova.
The Origin of Animals with Floral Character by Alena Khokhlova
This magnificent and creative story called animals with floral character by Alena Khokhlova started with nothing less than a cat, and as a result of a global pandemic that gave a start to the Chinese New Year. At that time, she was living in China, where she vividly remembers numerous friends who went to celebrate in other nations but were unable to get back before the gates were closed.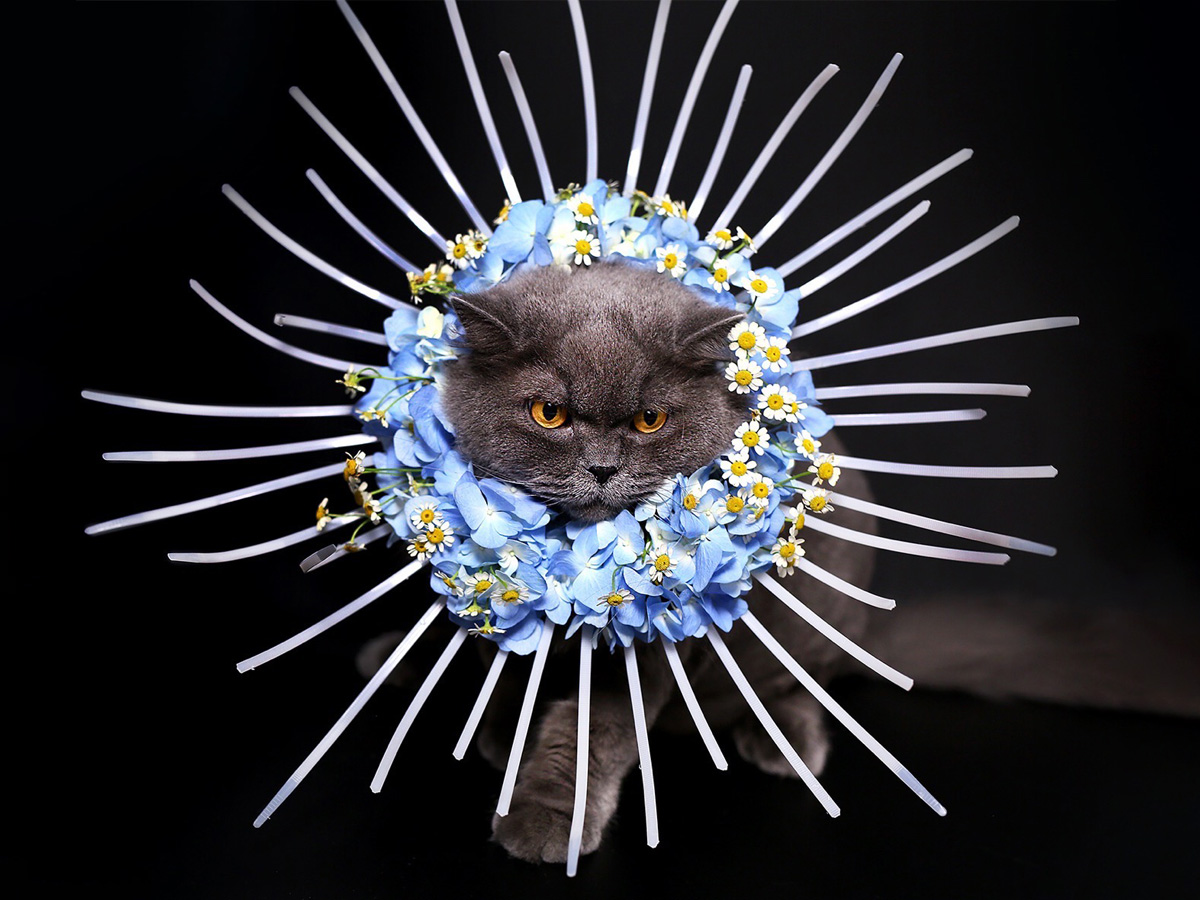 It was at this moment in time that Ruslan, a big, sluggish cat, came to live with Alena. The cat's preferred pastime was laying on his back and showing off his round tummy. Alena responsibly chose to educate the cat to move around because she, along with her partner lives by the roots of a healthy lifestyle.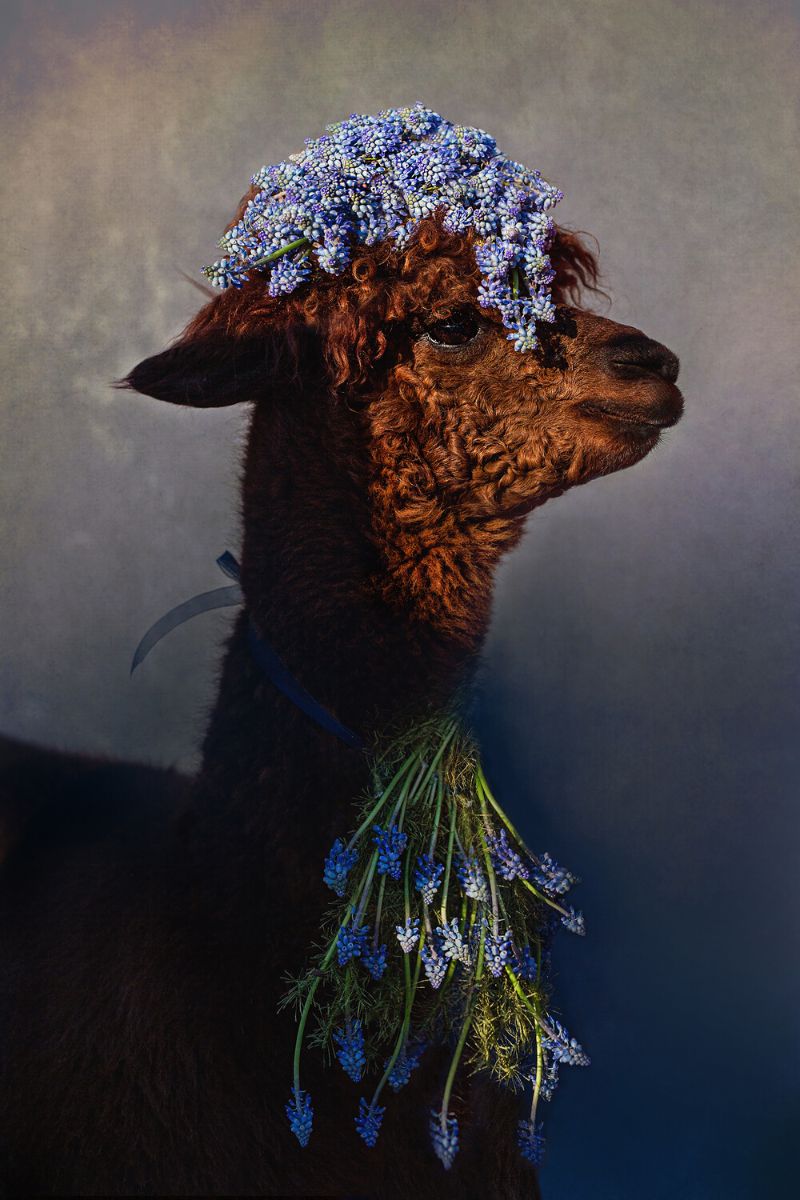 The inspirational part of animals with floral character by Alena Khokhlova began when she noticed the cat had a fine interest in flowers and flowery frames. This, is how magic was created, as you can see in each of her uniquely creative pictures.
Alena's Cat Had a Fond Interest in Her Flower Arrangements
If you're curious to know what happened with Alena Khokhlova's cat and the flowers he was chasing, it turns out he became more active and even started playing with grass and affectionately explored her beautiful flower arrangements.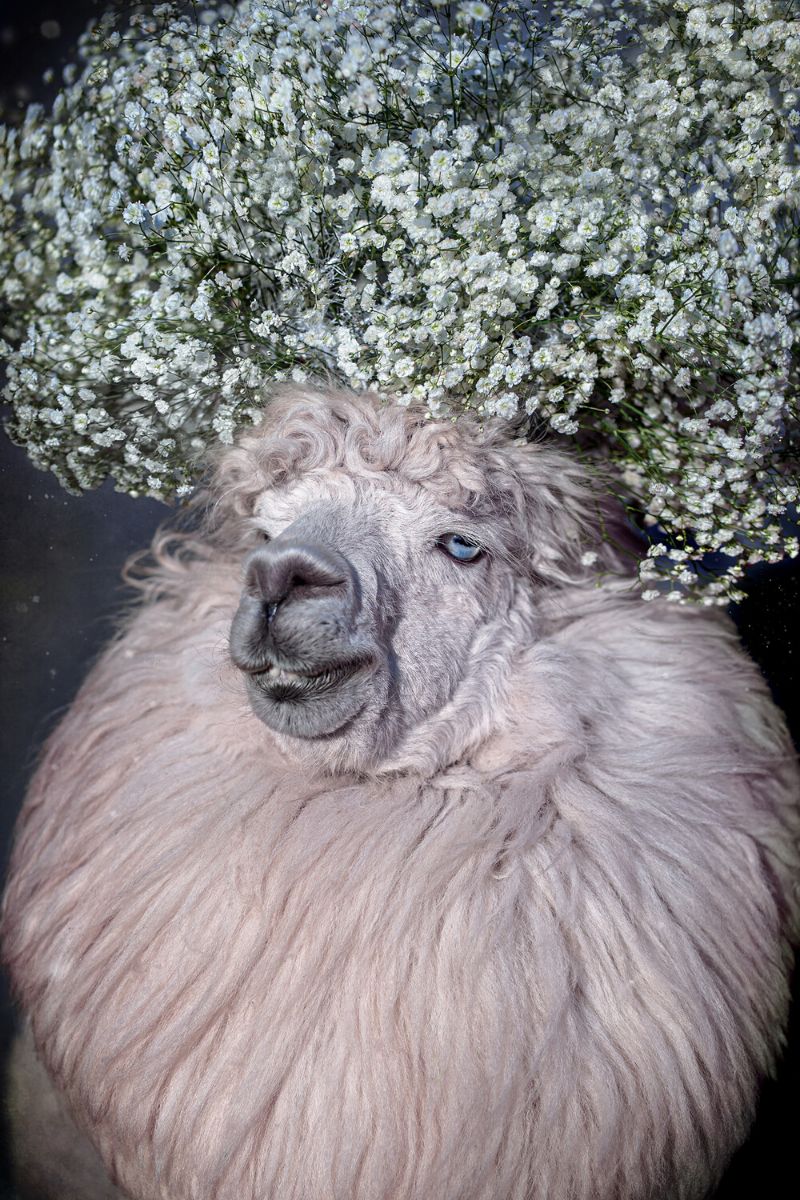 Consequently, that same day, after the skilled artist made a flower arrangement on a frame, the cat came up to smell it, sticking his nose directly onto a crown. Alena Khokhlova shares:
It struck me that I could take a remarkable picture, so I picked up my camera. Ruslan's face was very expressive, although I have to admit it was his usual expression. I said "face" quite deliberately, for I did believe he was a human in his past life.
As a result, she was shocked at how much love the picture received. People adored the picture and best of all, it even won a prize. It was at this moment in her life that animals with floral character were born and have been the reason behind her passion for this project.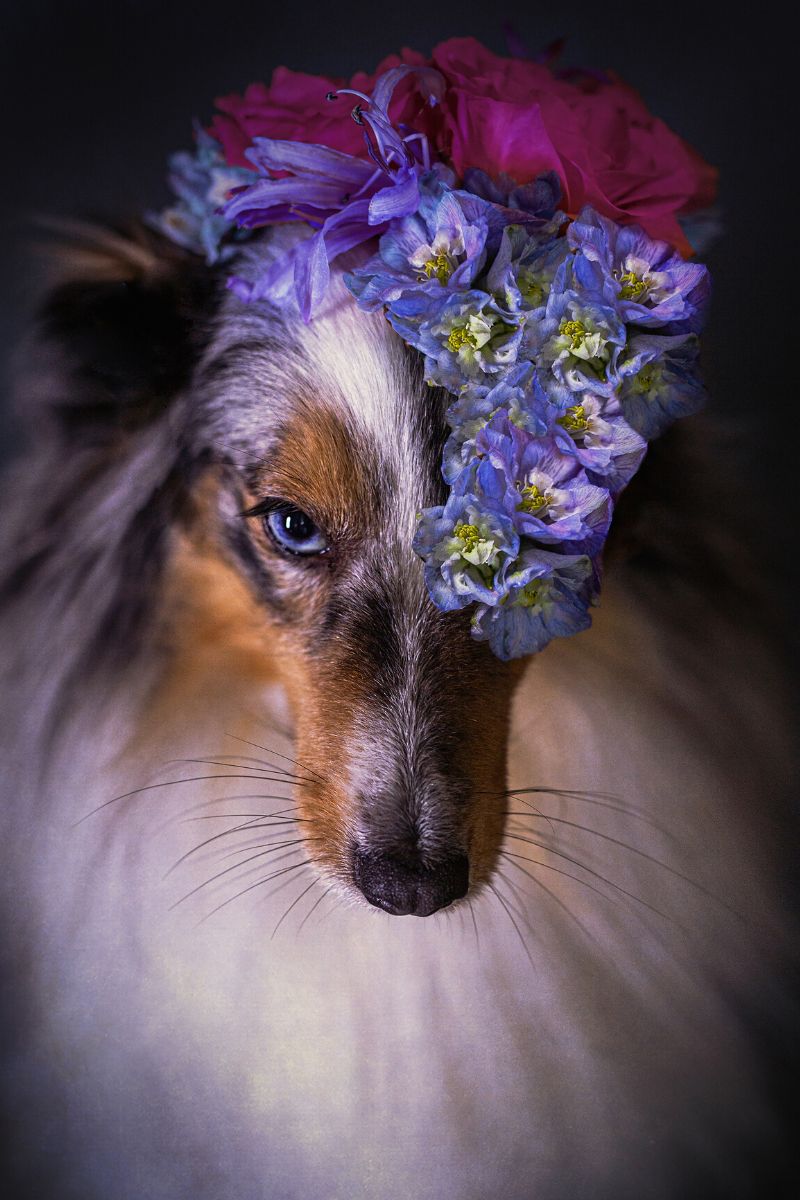 The Heartfelt Meaning Behind Animals with Floral Character
It would be an understatement to say that both animals and flowers add beauty and an immense dose of happiness to the environment. Flowers and animals make part of the DNA of the flora and fauna of our planet and are without a doubt an essential and crucial component of nature.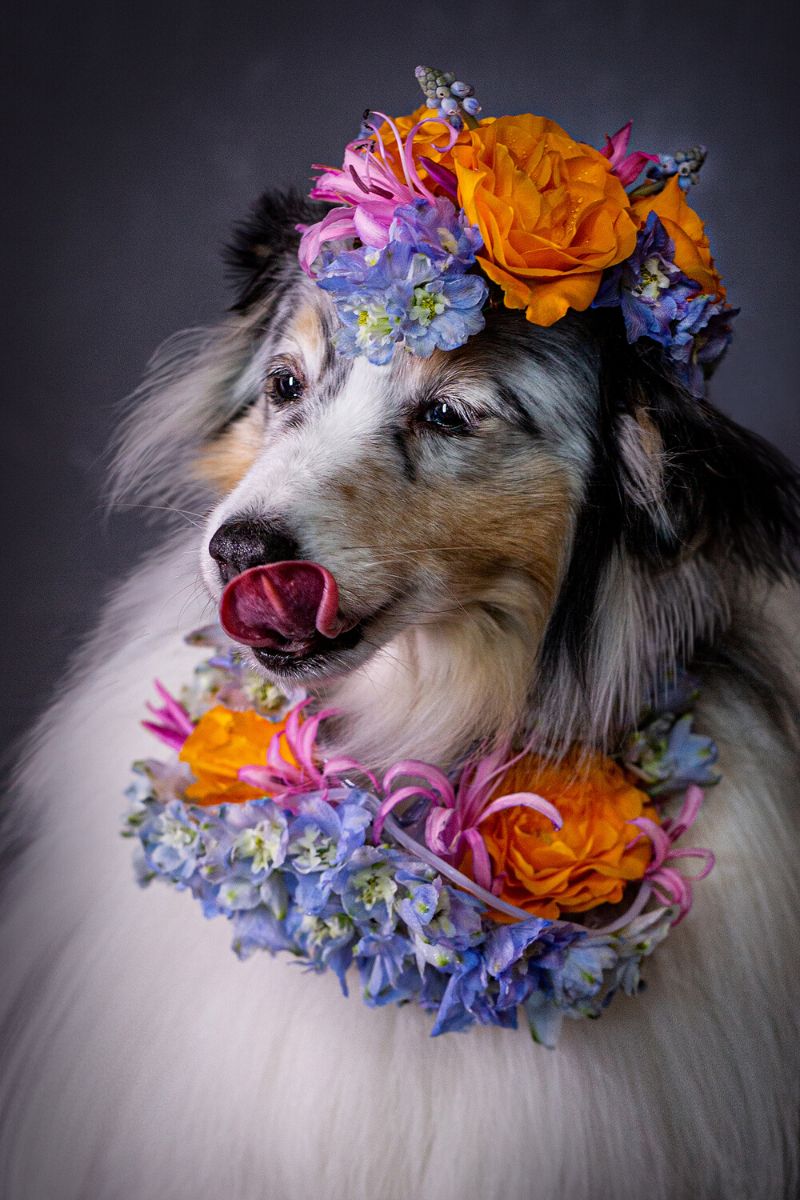 Every animal, like every flower, has a unique personality that Alena has manifested to express and show through her art. The most special meaning behind animals with floral character by Alena Khokhlova is how she aims to emphasize their shared objective in the environment, through photographic shots of animals wearing fresh flower decorations.
What Animals Make Part of "Animals with Floral Character" by Alena Khokhlova?
Fabulous-looking cats, dogs, llamas, and even foxes are embellished and drenched with floral accessories made of delicate flowers. In the series of animals with floral character, Khokhlova made sure to emphasize the animal's personality in each picture.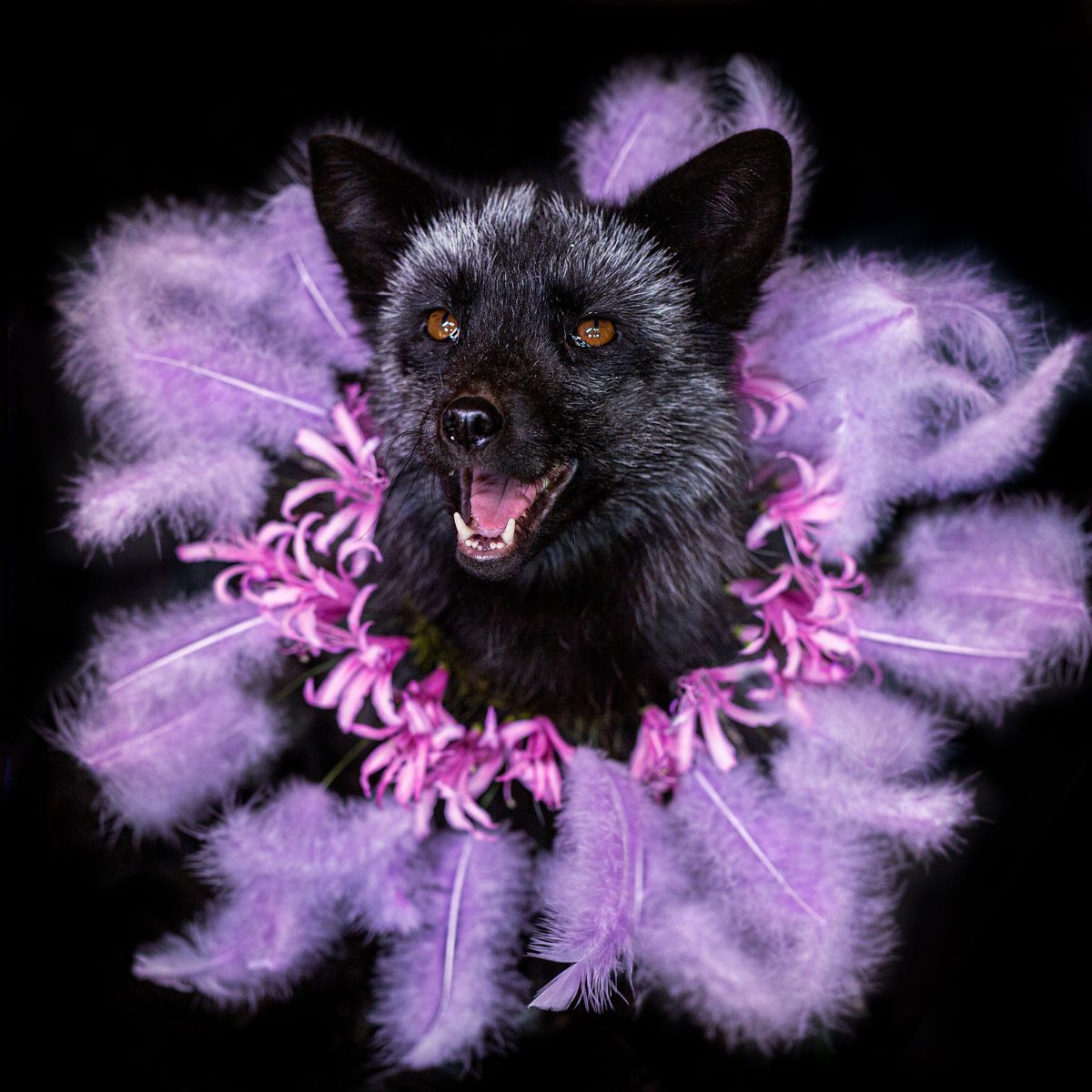 She also played around with her creative assets and gave each animal portrait names that, in her view, reflect their essence and character the most.
See More Of Her Work With Cute Animals
As mentioned previously, Alena made sure to find a specific word to describe each different animal and what they portray in the picture with their floral embellishments. If you're curious to see her entire animals with floral character collection, make sure to visit her website.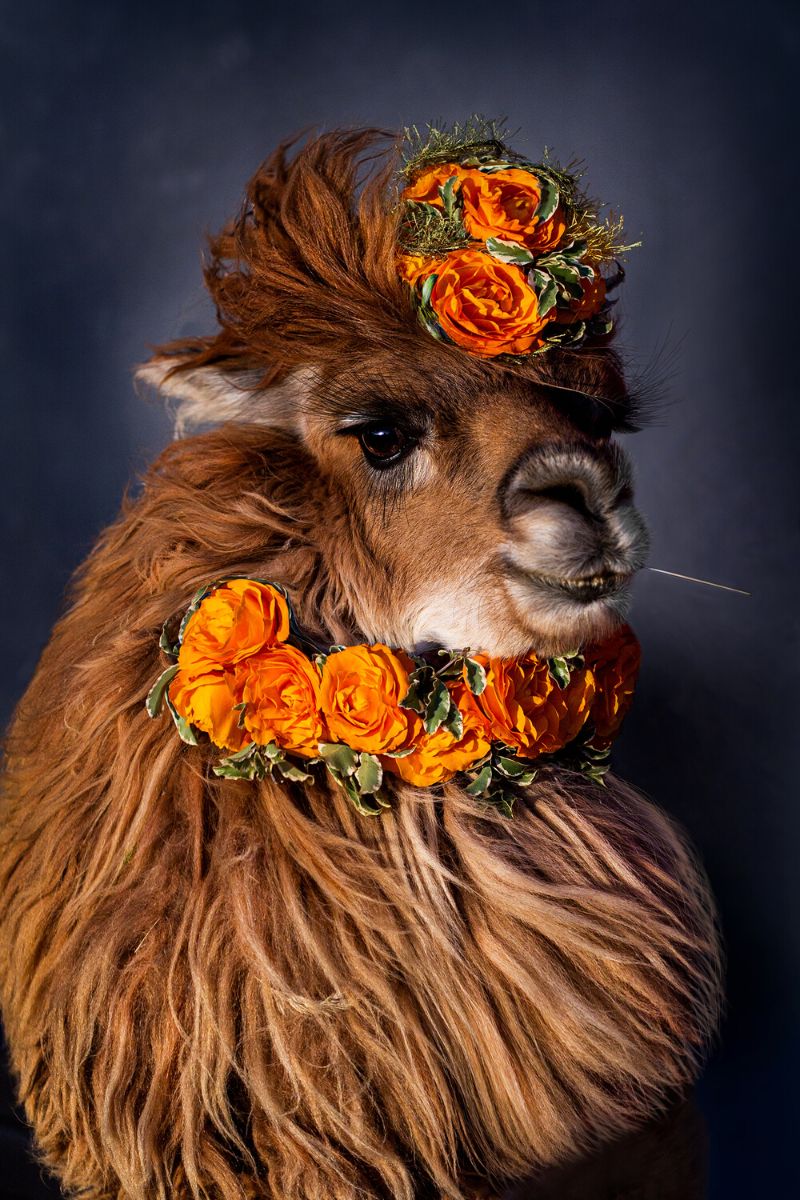 Who else is feeling the love for flowers and animals even more after seeing these awesome portraits?