For a pair of buildings in Dubai that will be covered in thousands of trees, the Italian design firm Stefano Boeri Architetti modified its vertical forest concept and there's no way of missing out on what they have designed.
Vertical Forest Towers in Dubai by Stefano Boeri Architetti Firm
The project's two 150- and 190-meter-tall tapering towers were unveiled by the Italian architectural firm during the COP27 climate change summit in Sharm El Sheikh, Egypt on November 2022. The façade will incorporate a total of 2,640 trees and 27,600 shrubs, which results in an outstanding system of greenhouses and hydroponic gardens according to the studio.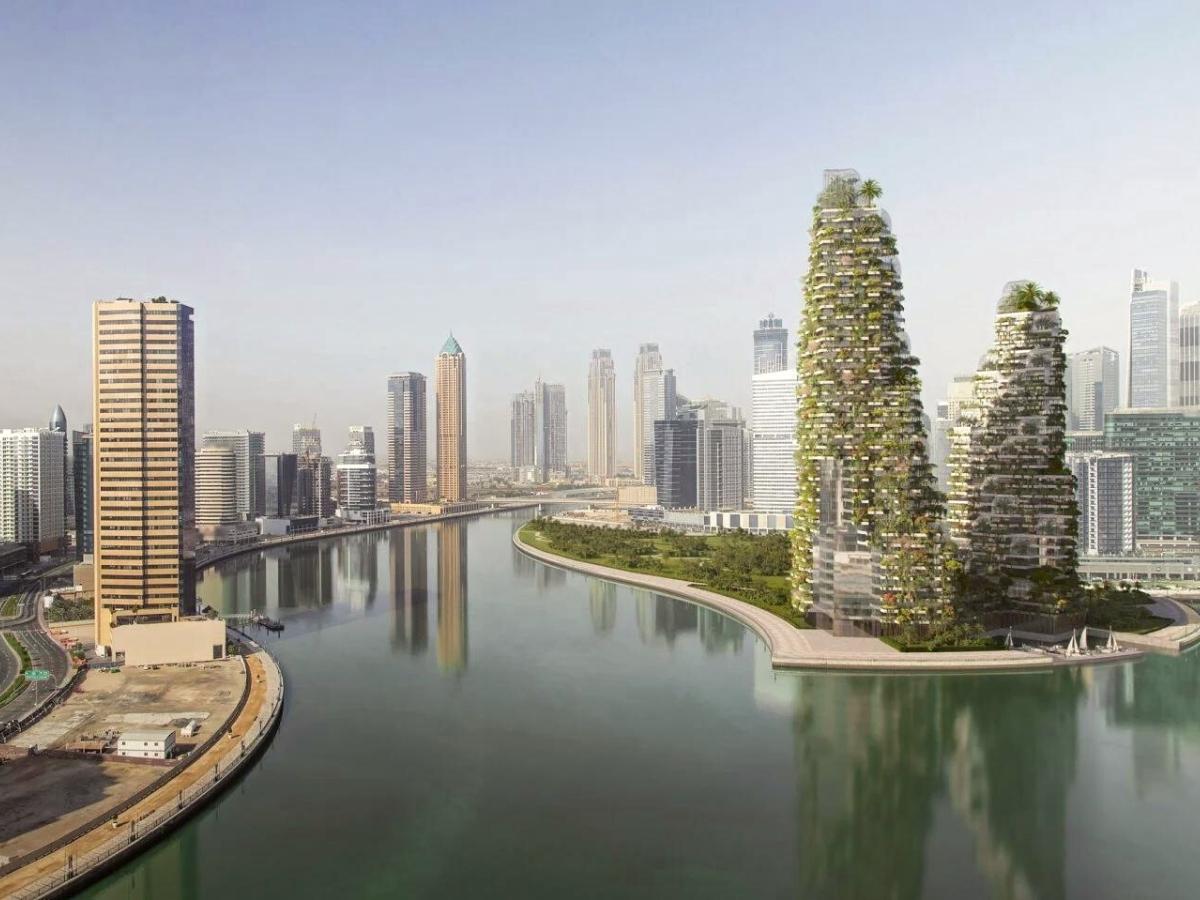 For these vertical forest towers to drench in success, mineral fertilizer solutions based on water must be used in place of soil to grow plants vertically.
The First Vertical Forest Project in the MENA Region
According to the Stefano Boeri architect firm, Impact One, an investment initiative, commissioned the project to introduce Dubai to the advantages of urban forestry.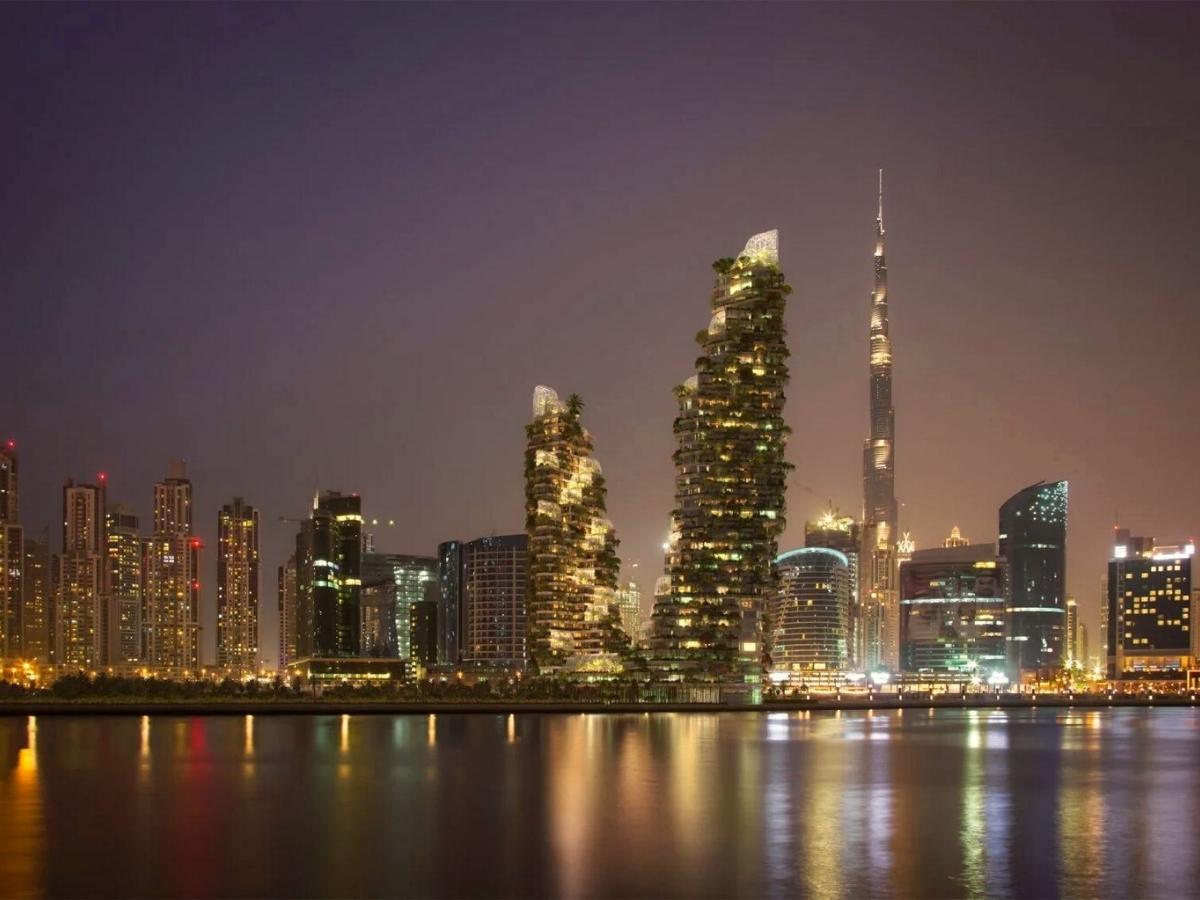 The subsequent objective of the vertical forest project in Dubai is to integrate the advantages of urban forestries, such as the absorption of fine dust particles, microclimate regulation, and reduction of the greenhouse effect. Along the lines of these advantages also lie the innovative strategies used as part of the management of the water system in arid climates and the optimization of energy production from renewable sources. Stefano shared that the project represents the first 'vertical forest prototype' for the MENA (Middle East and North Africa) area.
What Will the Vertical Forest Towers Look Like?
Vertical forests are a concept that combines high-density residential development with tree planting in urban cores. They are composed of skyscrapers with planted facades which add a more green look to the building while providing a closer relationship to nature.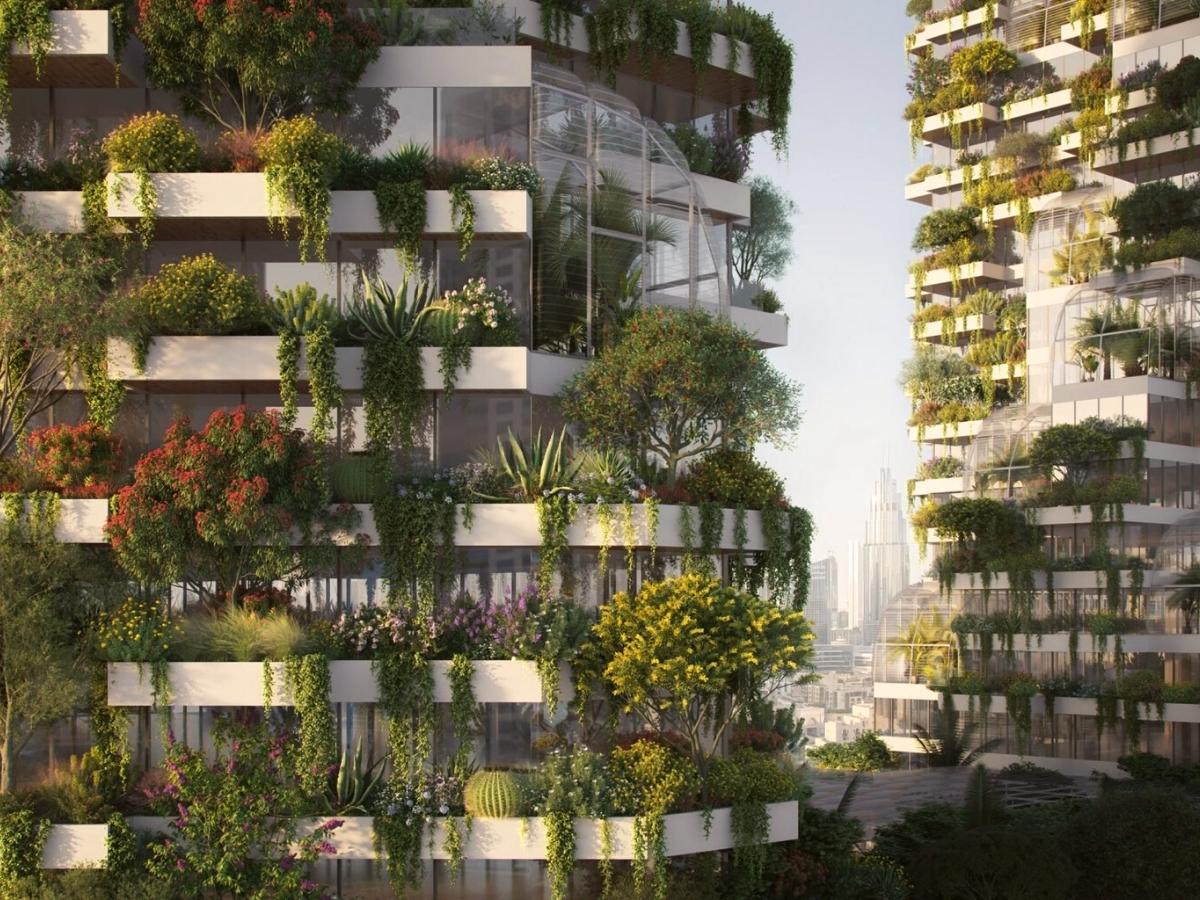 The vertical forest towers in Dubai will be focused on two striking buildings that have been organized in a V-shape and are joined by a common podium. They will also have a number of greenhouses and hydroponic gardens while having attractive terraces and balconies full of greens, ready to make your life greener and bolder.
Top of Mind Sustainable Awareness
Stefano Boeri Architetti claims that the management of the water cycle and the use of renewable energy sources are important aspects of the project that are hidden in the renderings.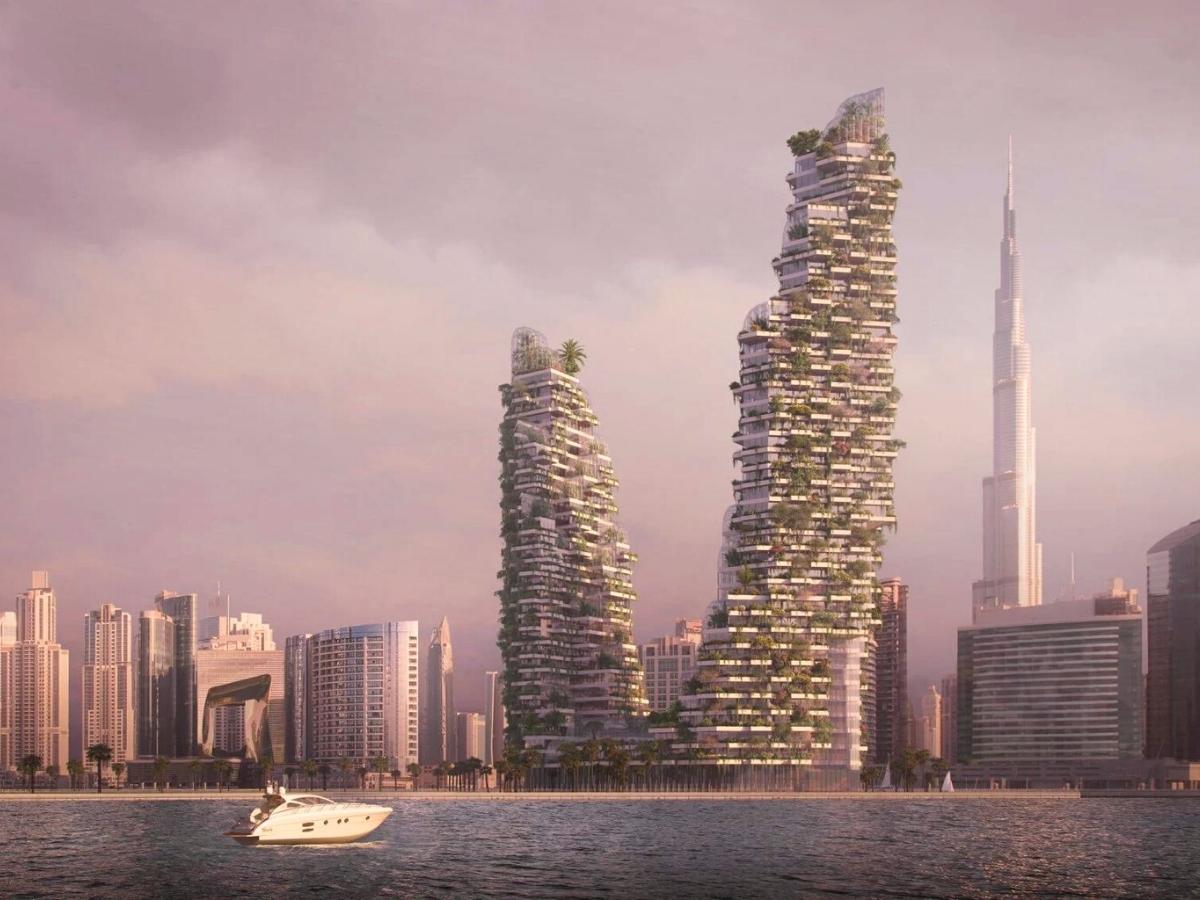 Water conservation has received special attention, which makes sense considering how arid Dubai is. There will be a desalination system installed in addition to a typical greywater recycling system. The buildings will also use less grid-based electricity thanks to a photovoltaic system that can generate 5,100 kWh of renewable energy.
More About Stefano Boeri Architects
The architect Stefano Boeri's name-brand practice, Stefano Boeri Architetti, was established in 2011. Today, it operates from Shanghai, China, and Tirana, Albania, in addition to its Milan headquarters.

The Hanji House pavilion at the 2018 Venice Art Biennale and the Floating Forest on the Darsena dock for Milan design week are two further recent works by Stefano Boeri Architetti. To see more of their work, visit their website.