Alliums have outgrown the range of Summer Flowers. All I Am, the quality brand for 'not-your-every-day-flowers' has started the imports from its Spanish top growers already, awing you with these wonderful onion flowers. The allium season is on!
Alliums Are Majestic Beauties
As a florist, you probably know this already: alliums are, in fact, ornamental onions. The name onion does not suggest straight away that we're talking about real floral eyecatchers here. But you could not be further from the truth. Alliums are truly majestic beauties, a feast for the eye, and for your floral design.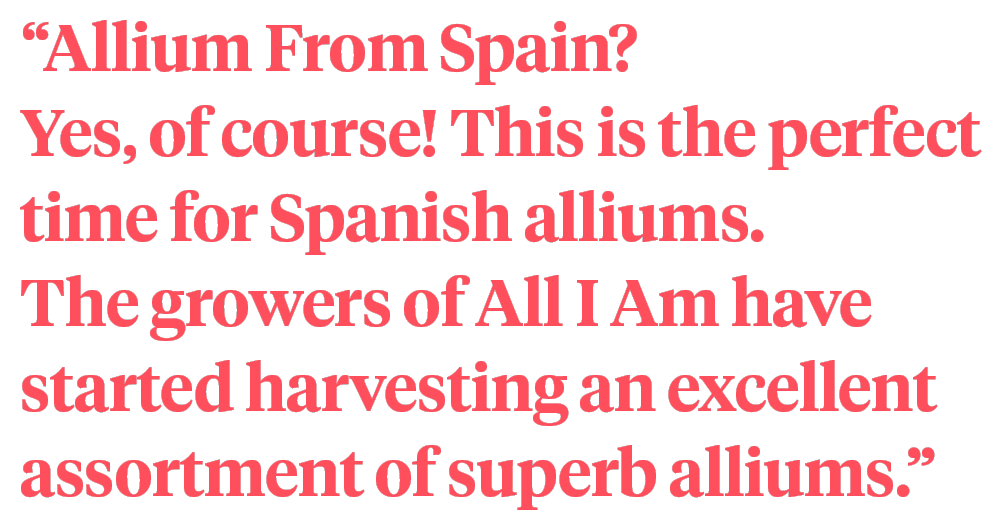 Flowers With the Wow-effect
Allium grows to great heights: stems between 60 and 100 cm are very common. Most varieties have this typical purple color, a classical royal hue. And there are also species known in other colors like white, red, and even yellow.
Meaning and Symbolism
Apart from their colors, allium flowers of any color have a variety of general symbolic meanings. Since many blossoms sprout from a single bulb, they represent unity. Slow to bloom, they symbolize patience. Additionally, they represent humility, prosperity, and good fortune. You simply cannot go wrong with alliums symbolic-wise.

People have cultivated allium plants (especially culinary varieties) for millennia. As a result, they've become culturally significant around the world for their use in cooking, medicine, and worship. They appear in the Bible and the Quran. William Shakespeare even references their ability to move one to tears in The Taming of the Shrew. Well, we're used to a few tears when slicing onions too, aren't we?
Allium From Spain?
Yes, of course! This is the perfect time for Spanish alliums. The growers of All I Am have started harvesting an excellent assortment of superb alliums.

With their long stems and striking flowers, alliums make your XXL bouquet really stand out! It's not unusual to see the sturdy stems grow up to 100 cms, carrying every size of richly blooming flower on top, from the tiny Allium Sphaerocephal onto the huge Allium Schubertii, Purple Rain, and Gladiator.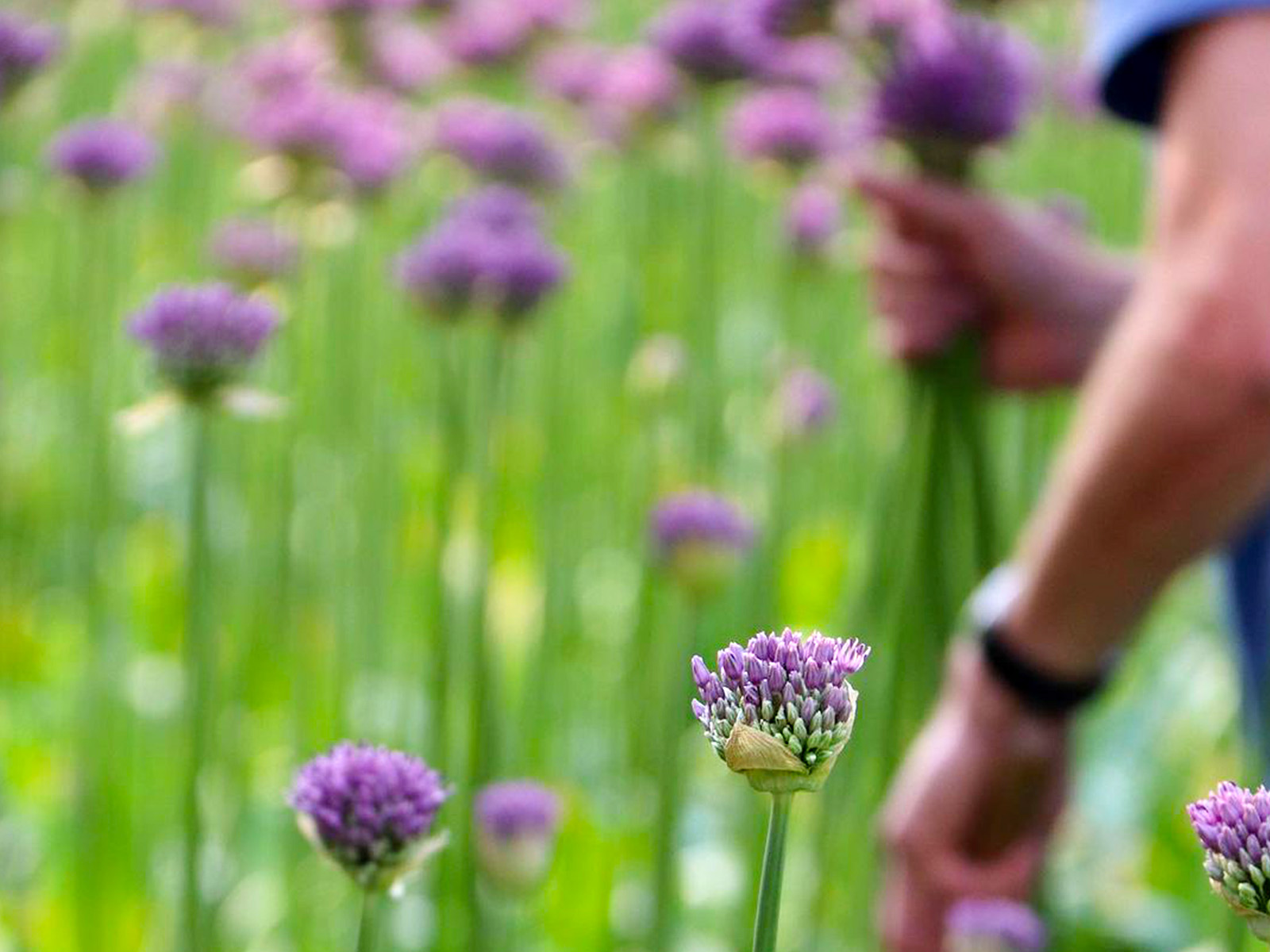 XXL Bouquets With Allium
Got something to celebrate? Go wild with an XXL bouquet! With their long stems and striking flowers, they make your XXL bouquet really stand out!

An XXL bouquet is a wonderful way to show off the full length of these long slender stems. If you really want to make an impact, Allium Ambassador is a must. The All I Am growers have successfully grown this Allium to a height of 140 cm. An XXXL bouquet without a doubt!
Make Your Bouquet Special
You can also use long-stemmed flowers to give more height and depth to a 'regular' bouquet. Because these flowers stand out distinctively, your 'regular' bouquet turns into something astonishing. Or make a Summerly cut flower bouquet using flowers of different heights, colors, and shapes. Very vibrant!
Styling tips
You can emphasize the length by placing the long flower stems in a collection of tall bottles or vases. A flower in each vase. Absolutely stunning! Combine long slender flowers with some short flowers for an exciting contrast.