All flowers carry meaning, whether it's variety, color, or quantity, but we tend to forget their expressions are not universal. Where white flowers in many Asian countries are used for funerals and to show sympathy, almost no weddings go without white flowers in North America. Every part of the world has its own cultural meanings and rituals when it comes to gifting flowers, and the same applies to the popularity of certain flowers and their different varieties. Bubbles® is an awesome name because it is already festive and related to celebrations. And so Bubbles® spray roses carry meaning too.
Spray Roses Bubbles®
De Ruiter is known for its extensive assortment of spray roses Bubbles® that come in many colors and trendy shapes, from varieties that resemble peonies to spray roses that have that 'fresh from the garden' look. While the following Bubbles® spray roses do especially well, there are actually approximately forty varieties of Bubbles® spray roses. Expected is that this line will continue to expand in varieties in the coming years. De Ruiter aims to crossbreed the strong character traits of the roses between the roses already existing. The specific characteristics of the roses are so good, so let's hope they discover some new and exciting varieties in the coming time.
Spray Rose King Bubbles®
The spray rose King Bubbles® can be recognized by its gorgeous bicolor petals that move from a soft yellow to an intense, lively shade of red. With 30-35 petals per bloom, this variety is packed with beauty. And just like with most spray roses from this collection, an excellent vase life of 10-12 days ensures you can enjoy King Bubbles® for a long time.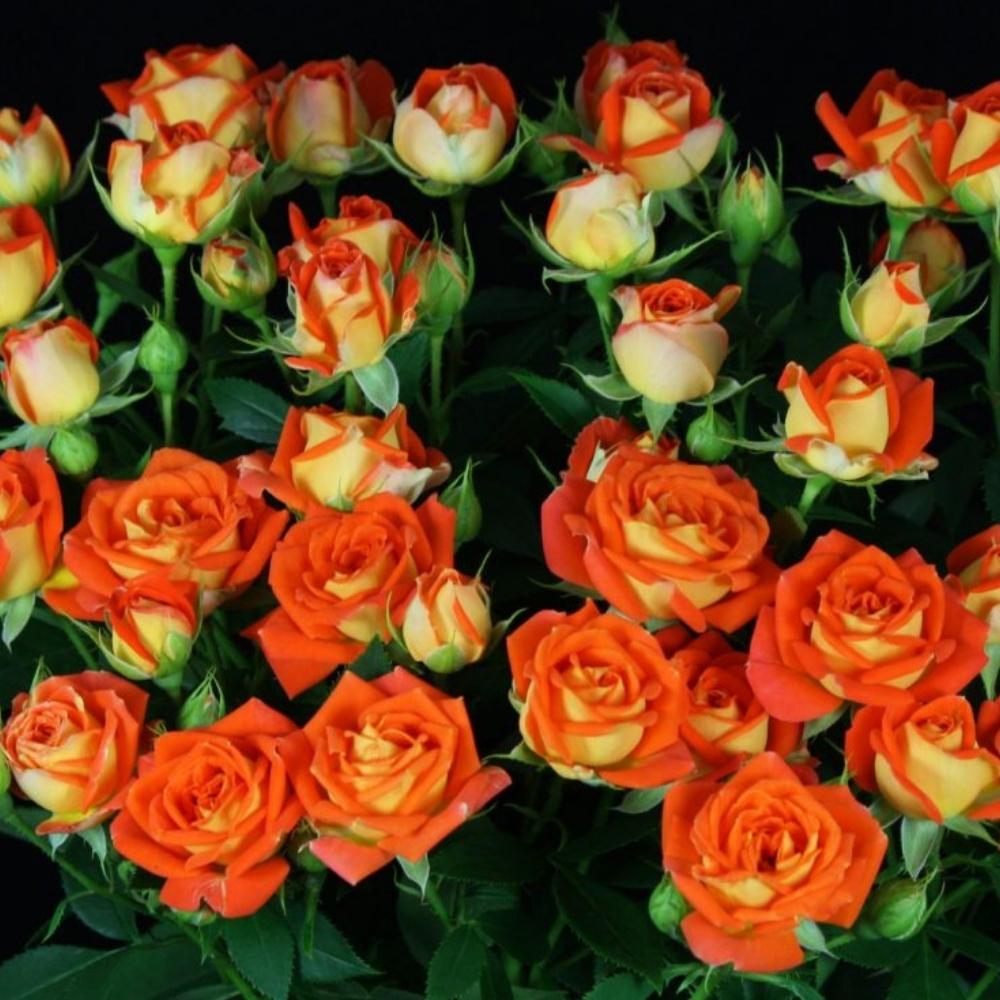 Spray Rose Lavender Bubbles®
Lavender roses have the traditional meaning of 'love at first sight', and Lavender Bubbles is one of the relatively few high-performing spray roses in this color. Lavender Bubbles® opens just enough to reveal the complex shaping of the central petals, which can have as many as 70 petals per bloom. Outer petals may be edged with a lighter, more metallic shade, accentuating the pure lavender heart of this variety.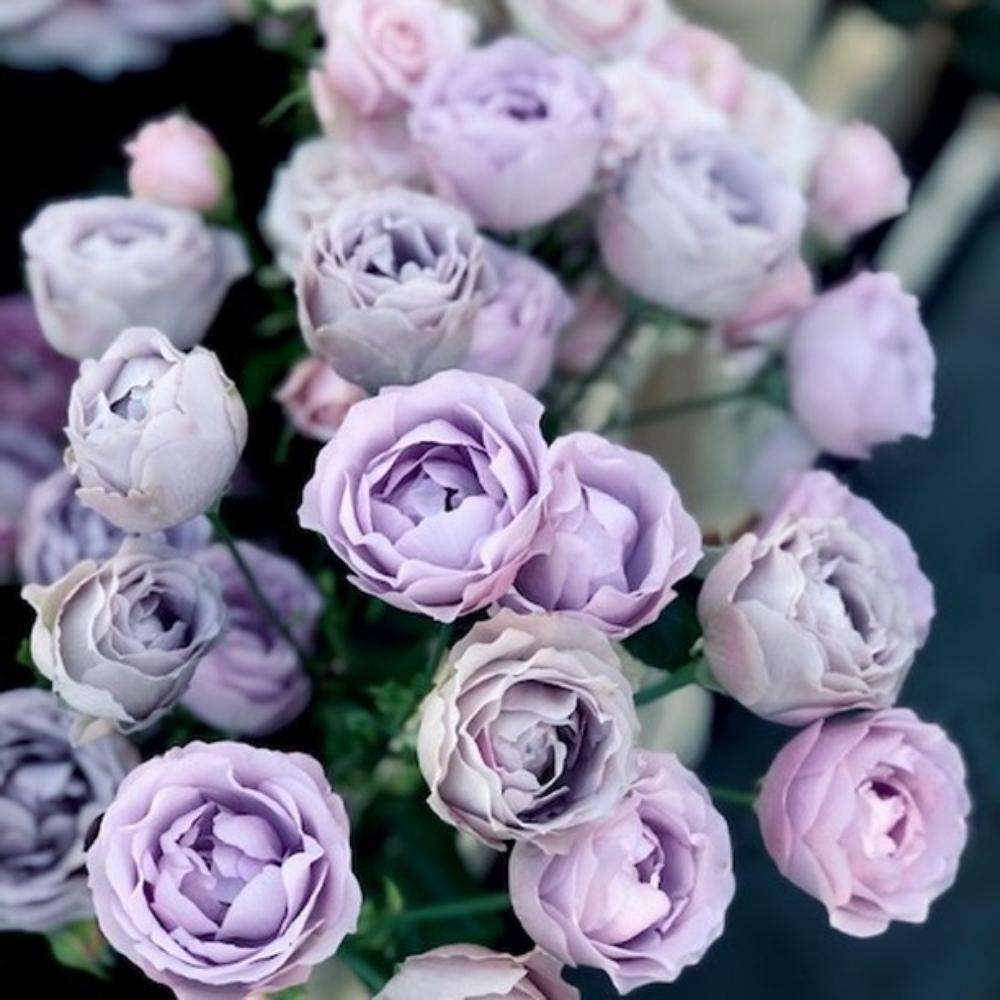 Spray Rose Pink Bubbles®
The lovely spray rose Pink Bubbles® is perfect for weddings, whether incorporated into bridesmaids' bouquets or as part of a boutonniere. Buds open up to reveal the softest of pink petals, just like cotton candy.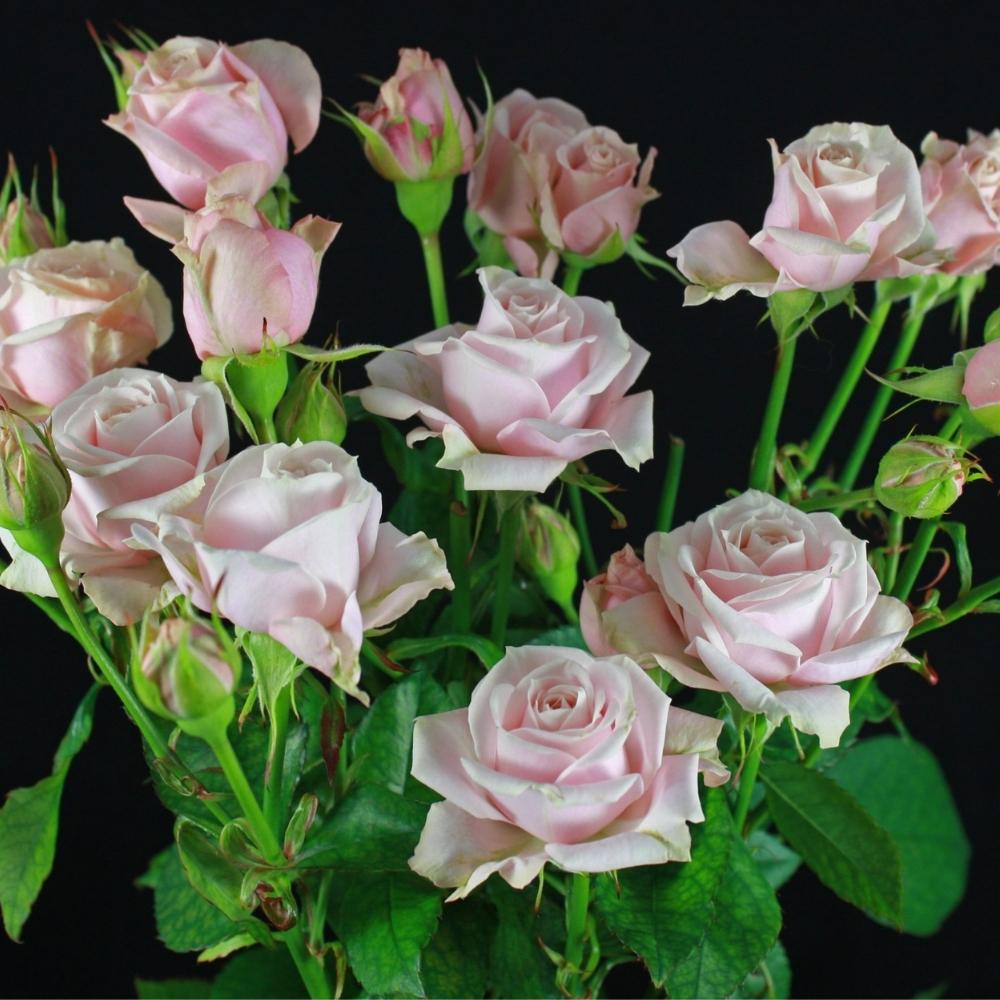 Spray Rose Rich Bubbles®
Rich Bubbles® is another striking spray rose with a garden rose shape, packed to the brim with petals. When blooming, Rich Bubbles® reveals a sheen of metallic purple that makes it both a unique and eye-catching variety. The rounded buds with their inward-folding petals are immediately reminiscent of peonies. Perfect for creating lush arrangements but looks just as good in a mono-bouquet.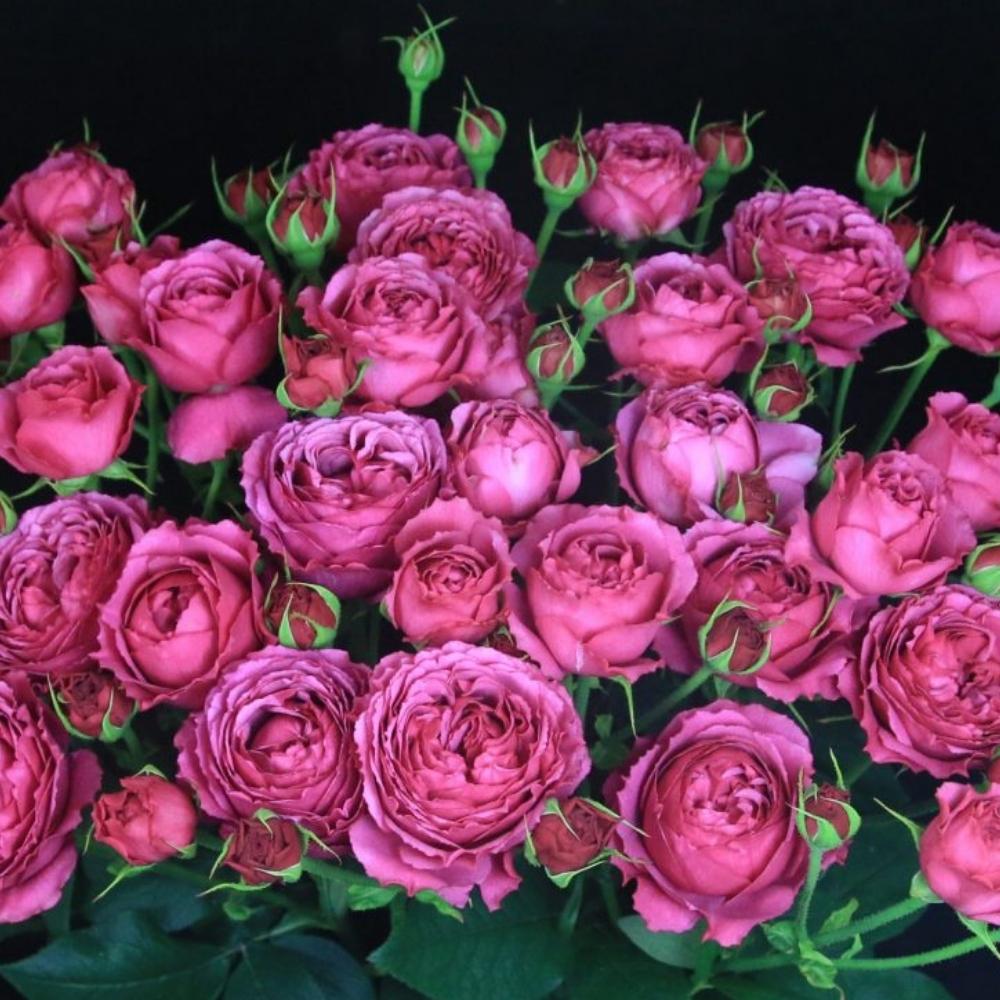 Spray Rose Misty Bubbles®
Misty Bubbles® is probably one of the most popular Bubbles® varieties you will see worldwide. When you see this spray rose with its vivid pink/purple coloring and metallic hue just like Rich Bubbles®, it's easy to understand why this variety is so loved. Misty Bubbles® has an average of 45-50 petals per bloom and can be enjoyed for up to 10 days in the vase when cared for properly.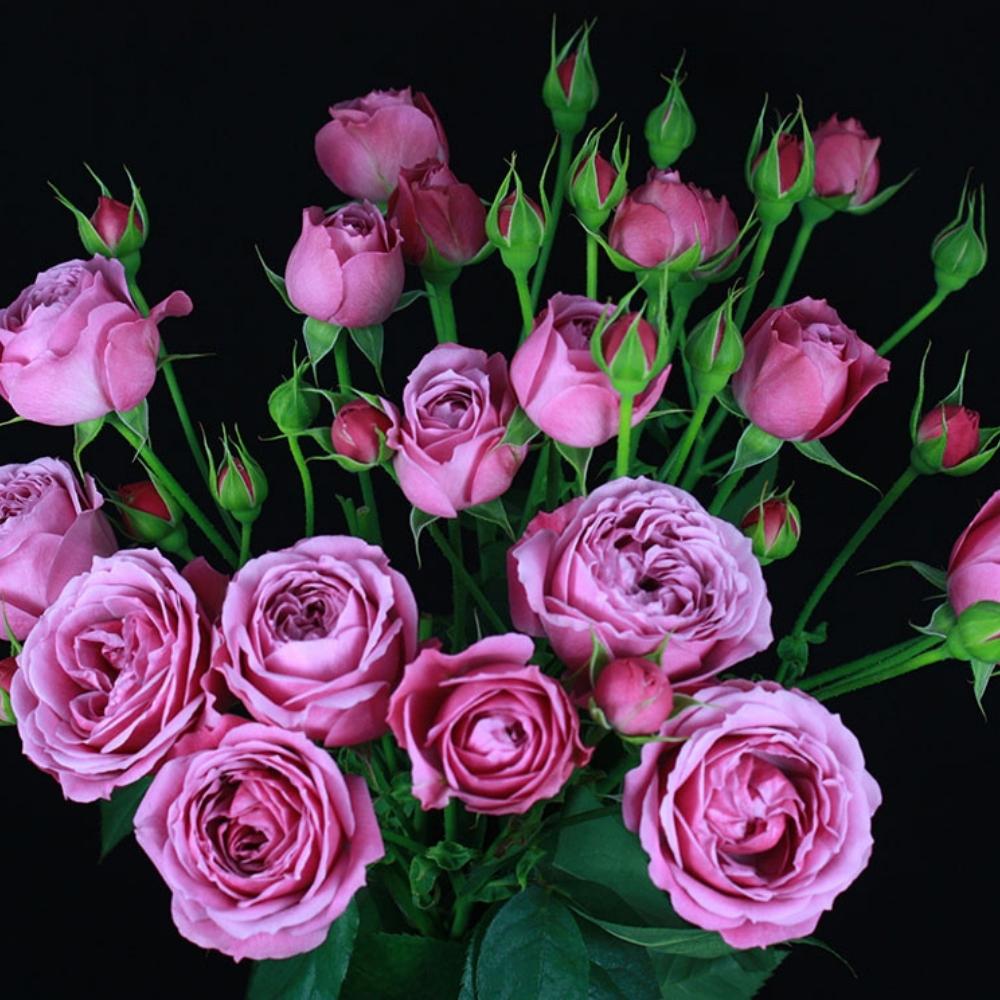 Spray Rose Blossom Bubbles®
Blossom Bubbles® has a name as sweet as the color is extraordinary - a bluish, light lavender that looks both rich and delicate. The cabbage shape of this variety puts that color on an opulent display, as subtle white margins on the outer petals give definition to each curved, overlapping edge.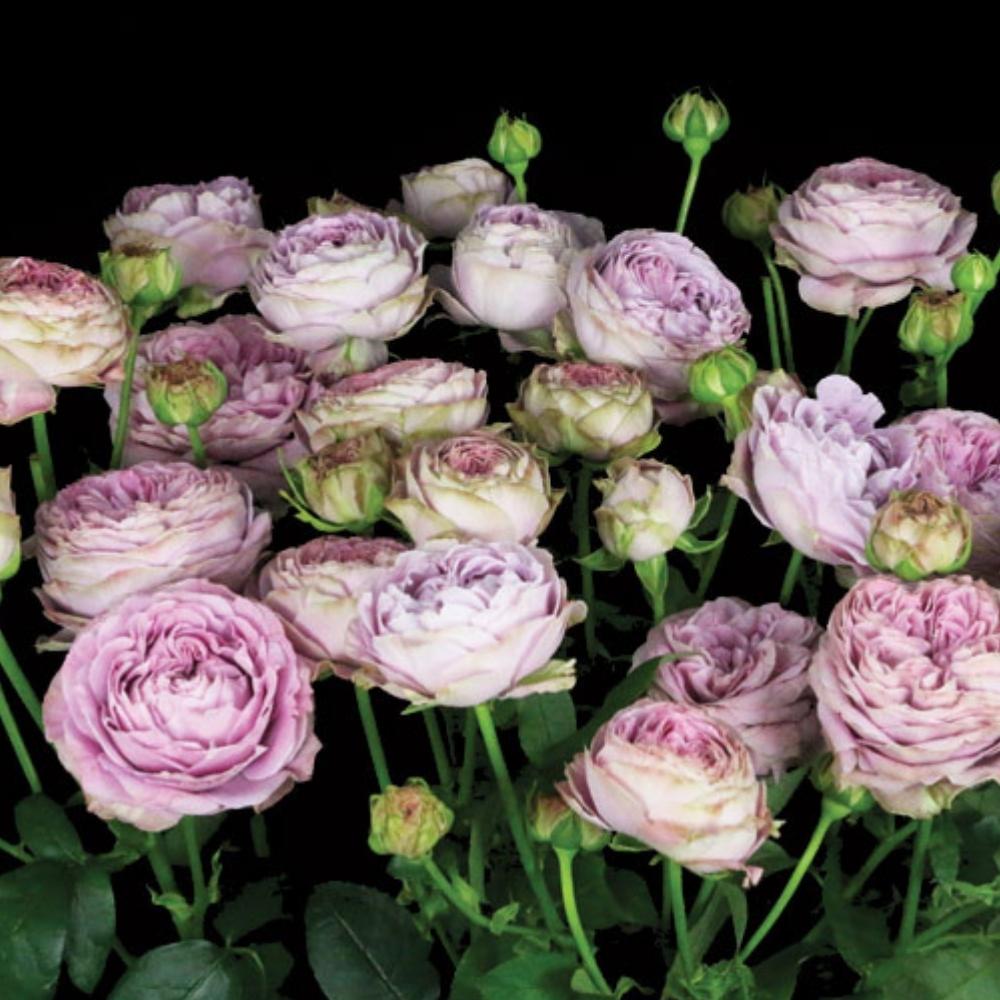 Spray Rose Marvellous Bubbles®
The spray rose Marvellous Bubbles® is as wonderful as the name suggests. This deep pink variety immediately captures your attention, and with those many layers of beautiful petals, it doesn't let go. The rounded buds open up to pretty, frilly rosettes that look just as great in delicate bouquets as in large arrangements and floral installations.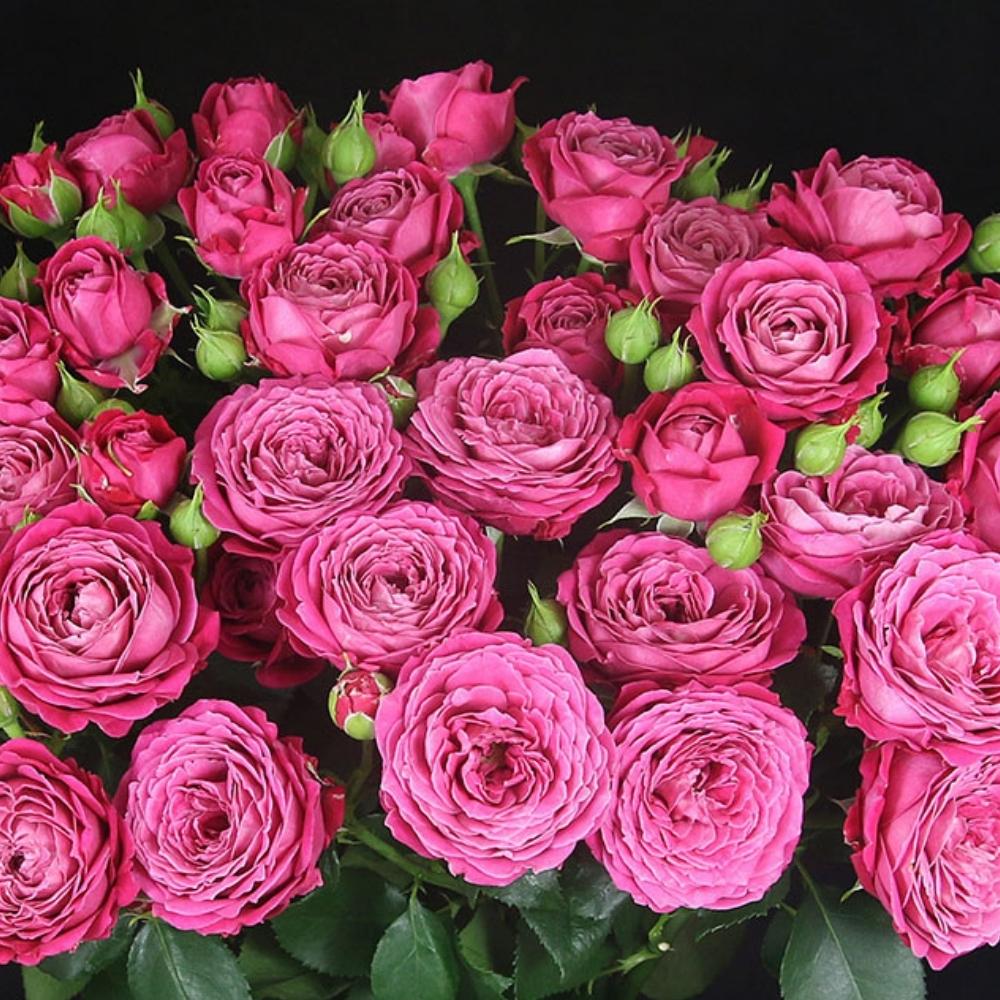 More Spray Roses
Can't get enough of spray roses either? Then don't forget to check out De Ruiter on Thursd. Discover more Bubbles Spray Roses From De Ruiter or Check Out These Spray Roses Blooming at De Ruiter East Africa.