Design agency Zilverblauw was founded by Anki Wijnen and Casper Boot. This iconic Dutch design duo has captured the hearts of design enthusiasts worldwide with their unique vision and innovative approach to home aesthetics.
Zilverblauw has opened its house for a special occasion to give Simply Calla the opportunity to do a photoshoot. Where Simply Calla supplied the flowers and took care of the styling, the florists of Agapanthe used this inspirational setting to create calla-based designs that fit in this extraordinary house.
Agapanthe Designing in House of Zilverblauw
Agapanthe is an atmospheric shop run by David Janssens and his team. This trendy shop has exotic flowers and the most special plants that are presented in Agapanthe's trademark mouth-blown vases and hand-thrown pots made from pure materials and earthy colors. Combine that with the House of Zilverblauw that creative geniuses Anki and Casper have built, and the result is a harmonious and elegant ambiance using colorful zantedeschias from Simply Calla growers.
Design, according to Anki and Casper, should be a reflection of one's personality and experiences. Their purpose is to design environments that tell stories, retain memories, and stimulate creativity. These living spaces reflect not just style, but the personalities and stories of the inhabitants within. The spectacular calla lilies leave viewers wanting to adopt an interior design involving these elegant but versatile blooms.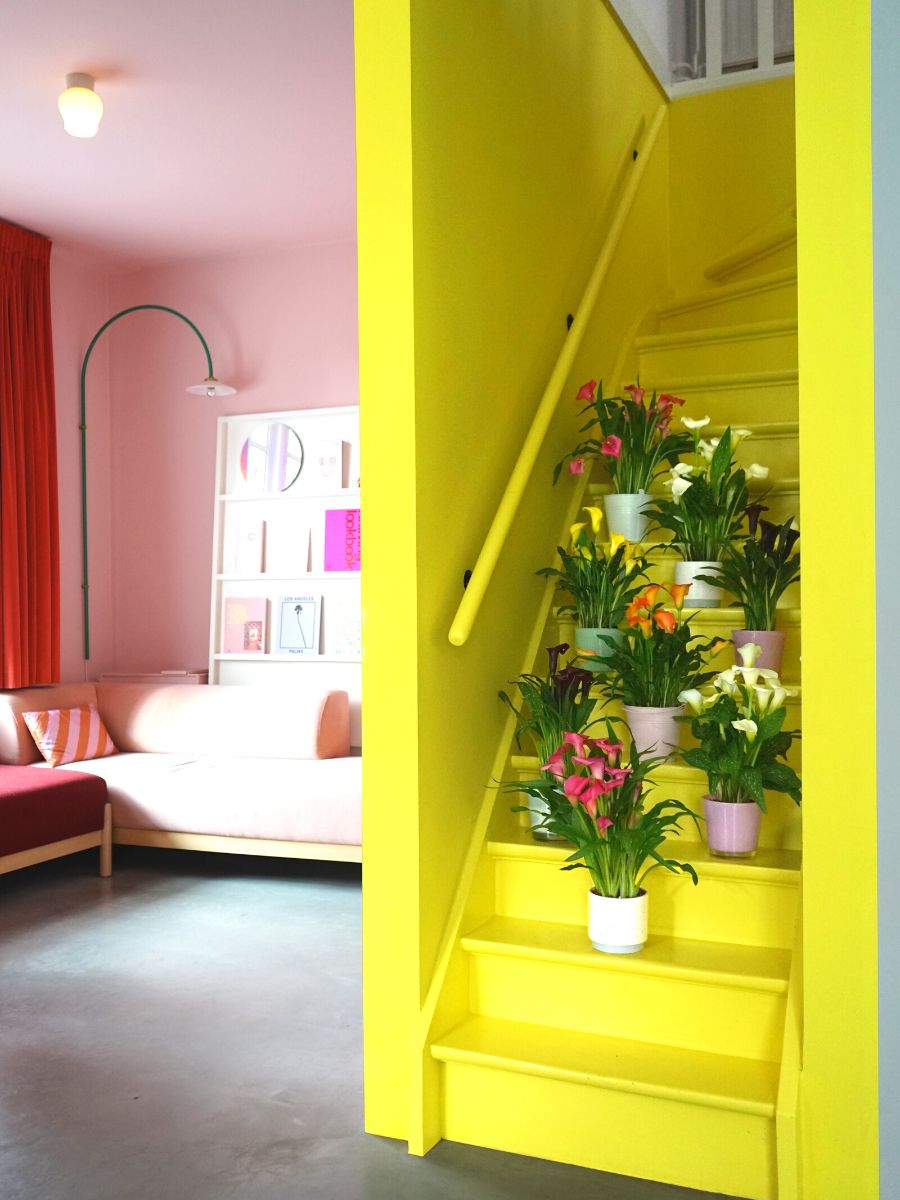 Simply Calla recognized for its excellent selection of calla lilies, supplied the owners with a dazzling assortment of colorful callas that would serve as the focal point of their latest interior design project. Both white and colored callas were used to add more texture, volume, and uniqueness to several spots throughout the house.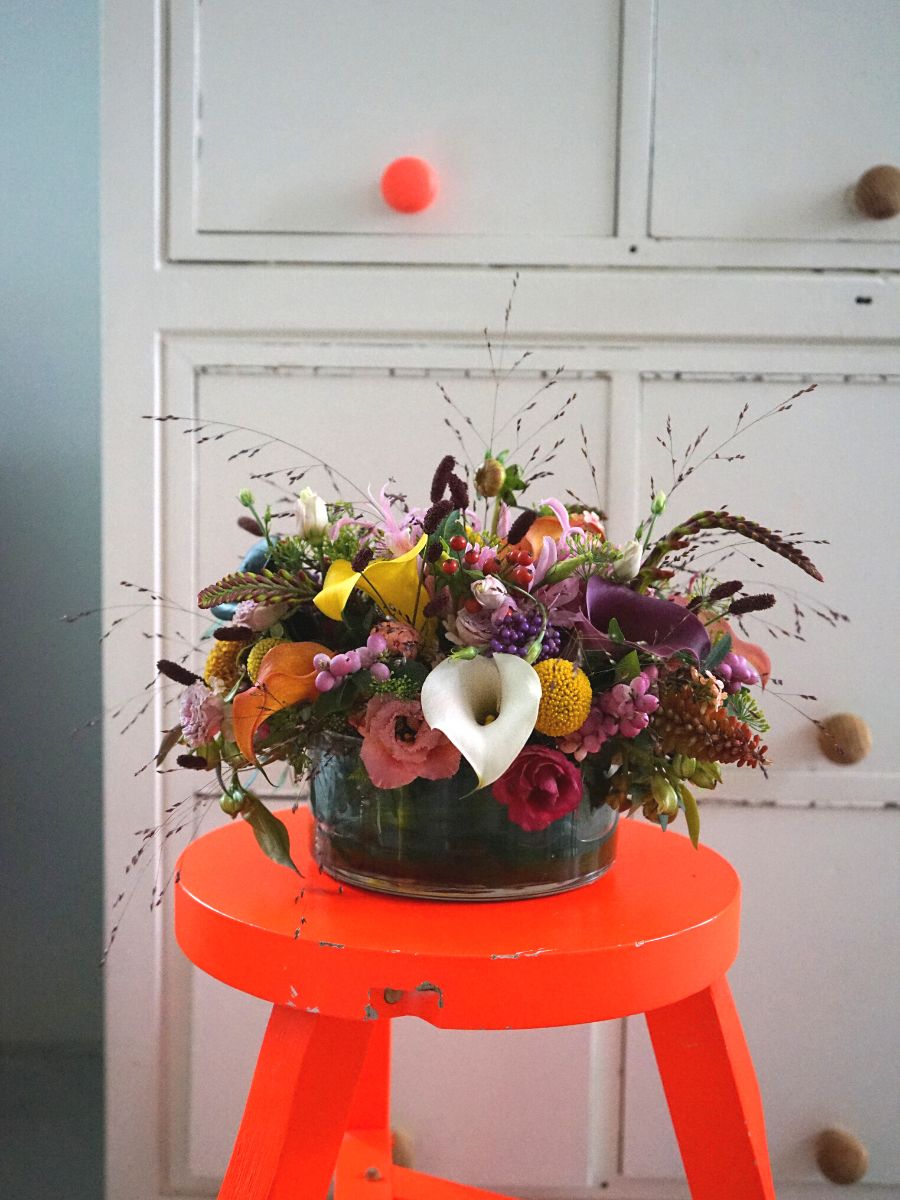 These bright flowers were available in a variety of colors, ranging from rich reds to relaxing blues and everything in between. The outcome was an explosion of color and beauty that revitalized the House of Zilverblauw.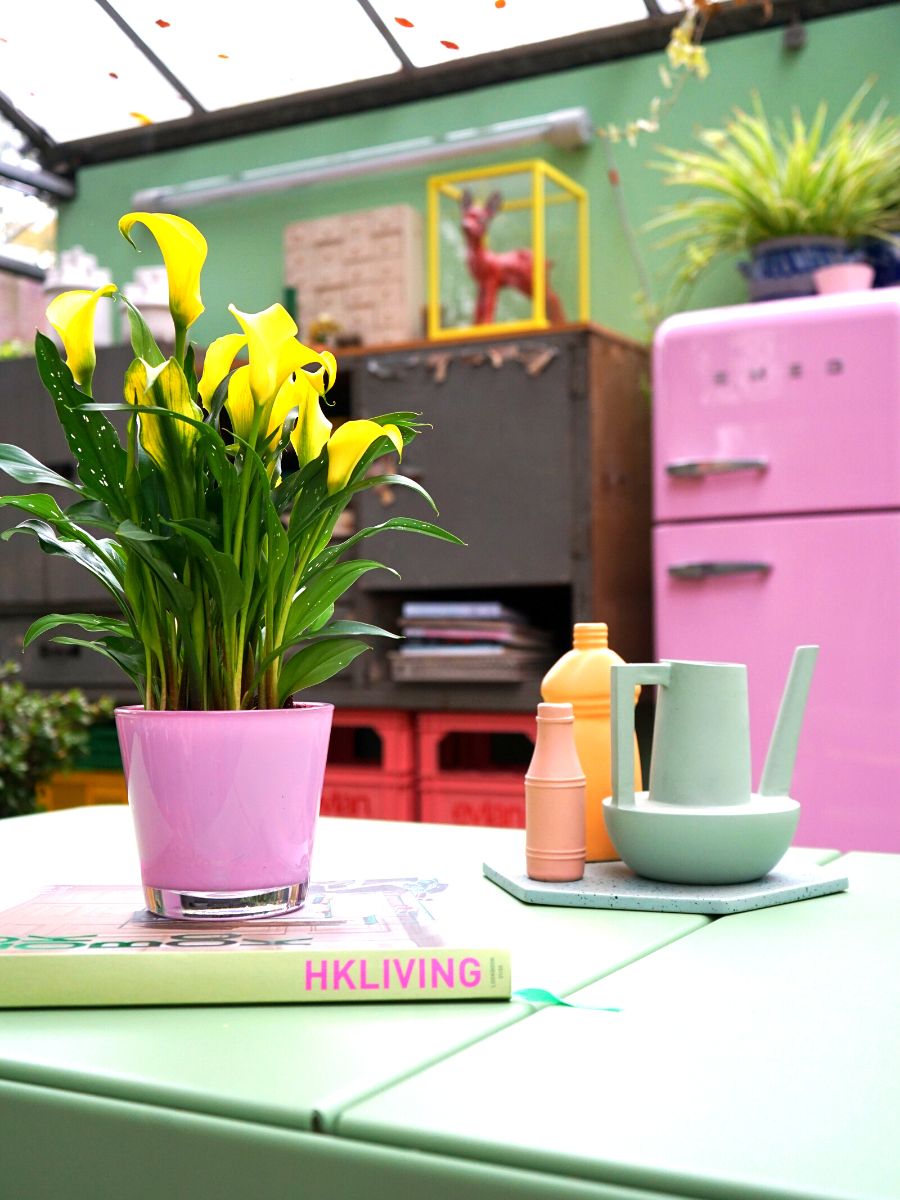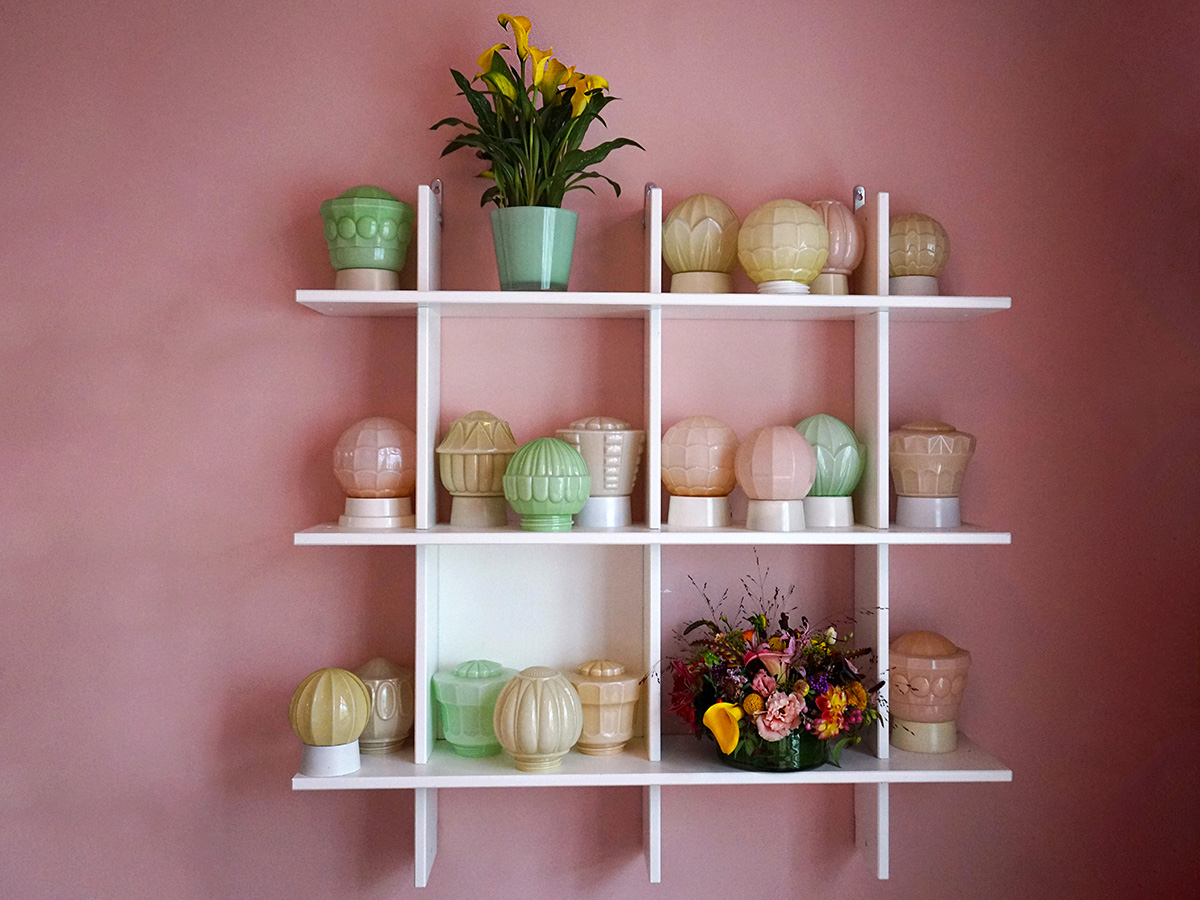 Callas - A Visual Feast For Interior Decoration
The way these vibrant calla lilies brought the delight of nature within was one of the most impressive features of the house's interiors. Agapanthe's design philosophy emphasizes the significance of nature as the principal source of inspiration, and these blossoms did just that. In this case, white callas were strategically placed in spots where there were green and yellow walls to create the perfect color contrast between what is neutral (seen in the white calla flowers) vs. the colored walls.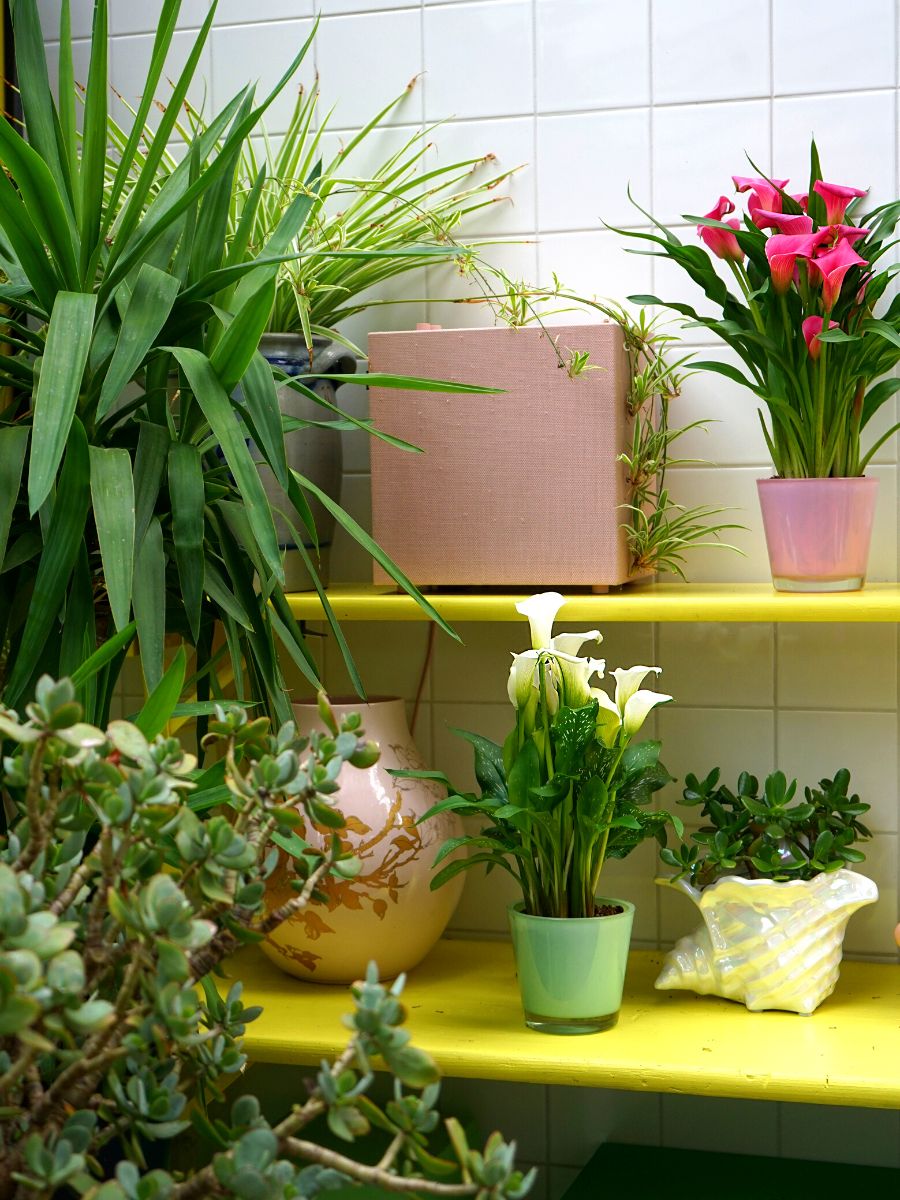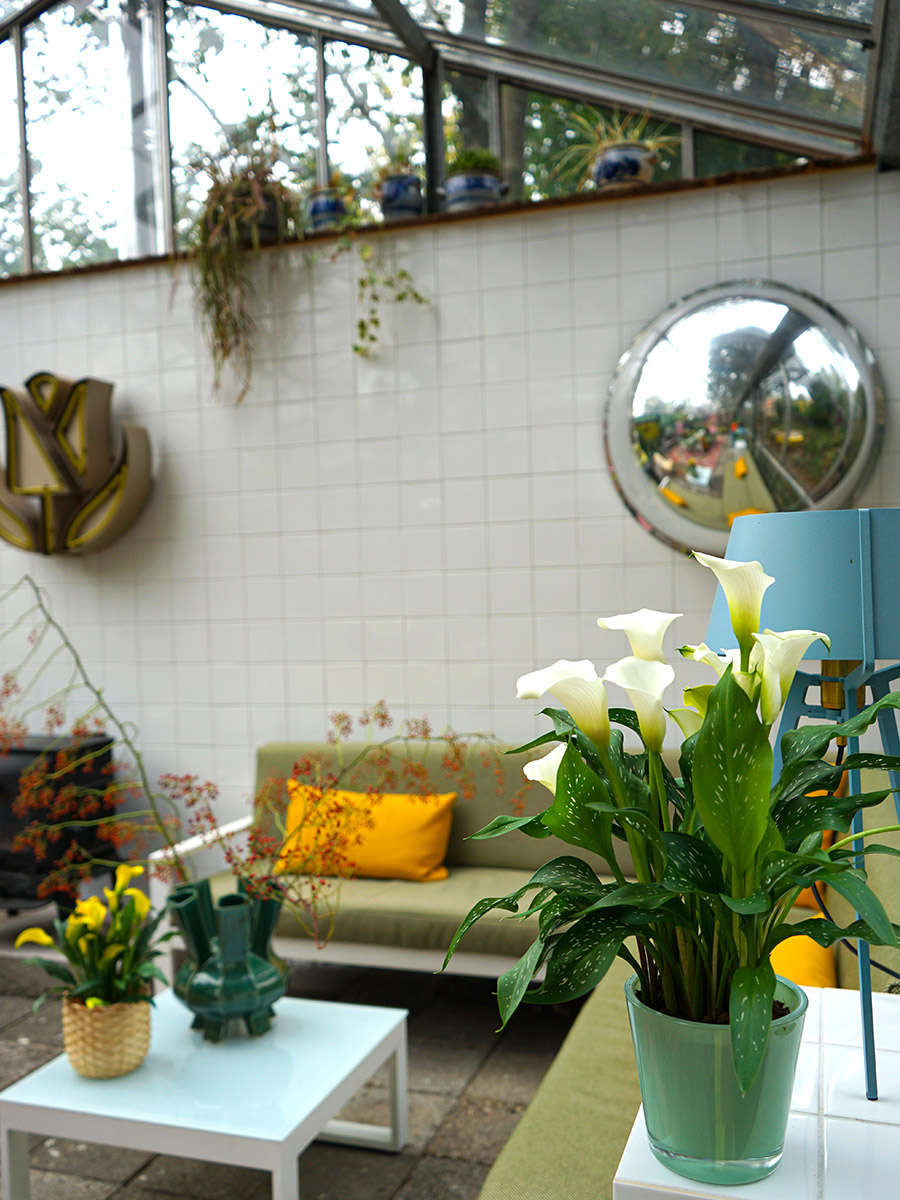 On the other hand, for spaces that were filled with red or pink interiors, colorful blooms in shades of yellow, orange, red, pink, and peachy tones were used to create a harmonious flow. One thing is for sure— callas fit in anywhere and everywhere! This collaboration between House of Zilverblauw, Agapanthe and Simply Calla comes to show that design is not limited to a single style or color palette. The essence of design is the freedom to explore, experiment, and appreciate the beauty of diversity.
If you want to get inspired and pin your next interior decor ideas, take a look at House of Zilverblauw as they constantly share colorful and exciting schemes and projects. Be sure also to visit Agapanthe.