As the sun is starting to illuminate many parts of the world, so are bright-colored flowers. Very quickly, bold colors like purple, red, and orange are invading the homes of many in sight of spring forthcoming. Campanula Campala is the trendiest purple belle any indoor and outdoor space will be happy to have around.
Say Hello to Campanula Campala
This year, loads of color will be trending everywhere, especially when it comes to flowers. Get ready to see bold shades in interiors, exteriors, and basically everywhere. Here is when Campanula Campala takes a big step forward and will get you started on the colorful adventure you want for indoor and outdoor spaces at home.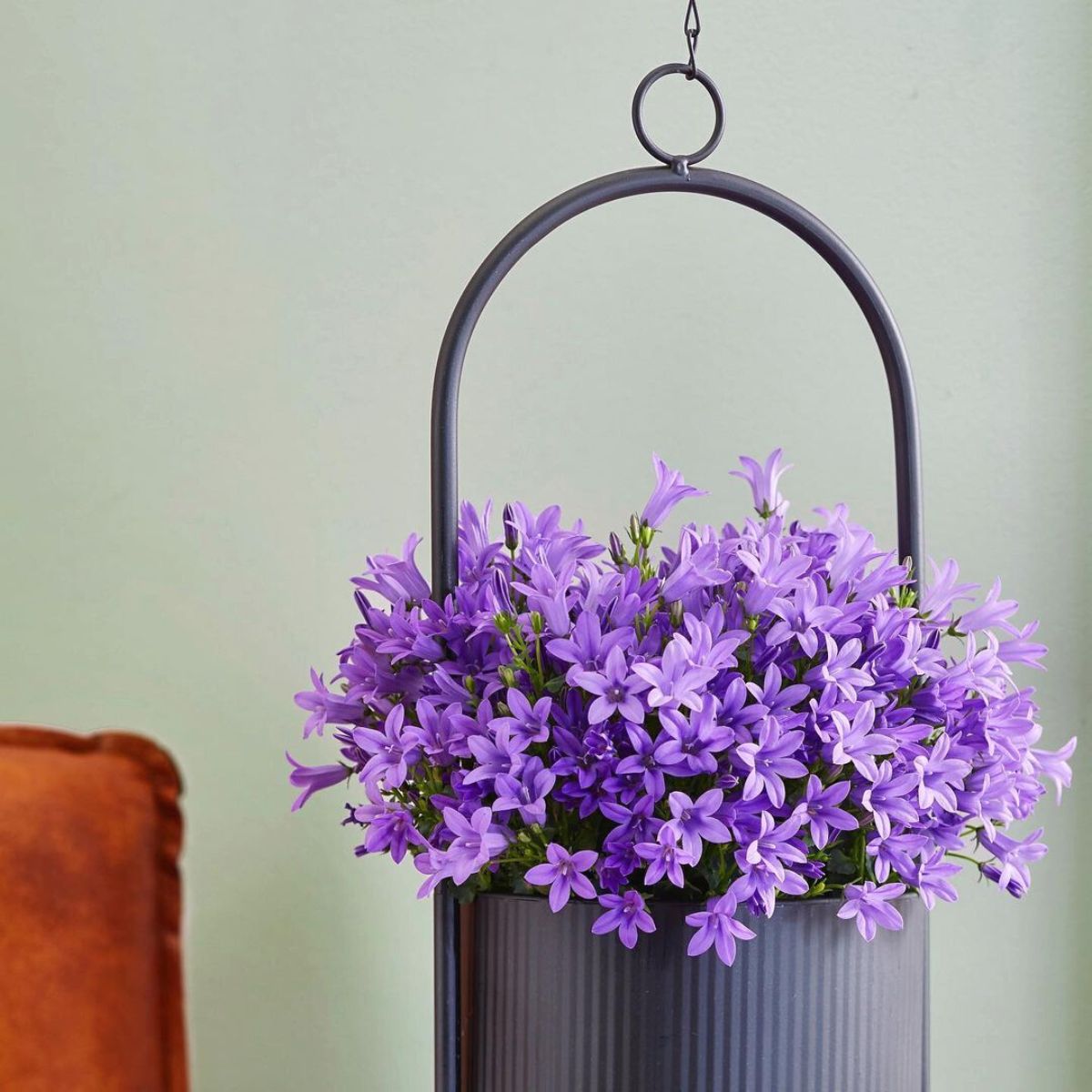 With the eye-catching and striking light purple color it embodies, Campanula is declared the perfect fit to have as part of your garden or to place in your favorite indoor spots like the kitchen, living room, or even your own bedroom, of course, taken care of properly.
Color Your World With Campanula
the breeders of Beekenkamp have made sure to provide flowering plant lovers with the most eccentric and colorful Campanula Campala to accentuate every space at home. The best part of this plant is the versatility of having it both indoors and outdoors. If you're more of having plants indoors and love the appearance of them decorating your interiors, then Campanula Campala is ideal for you since it fits in almost any living situation and decor.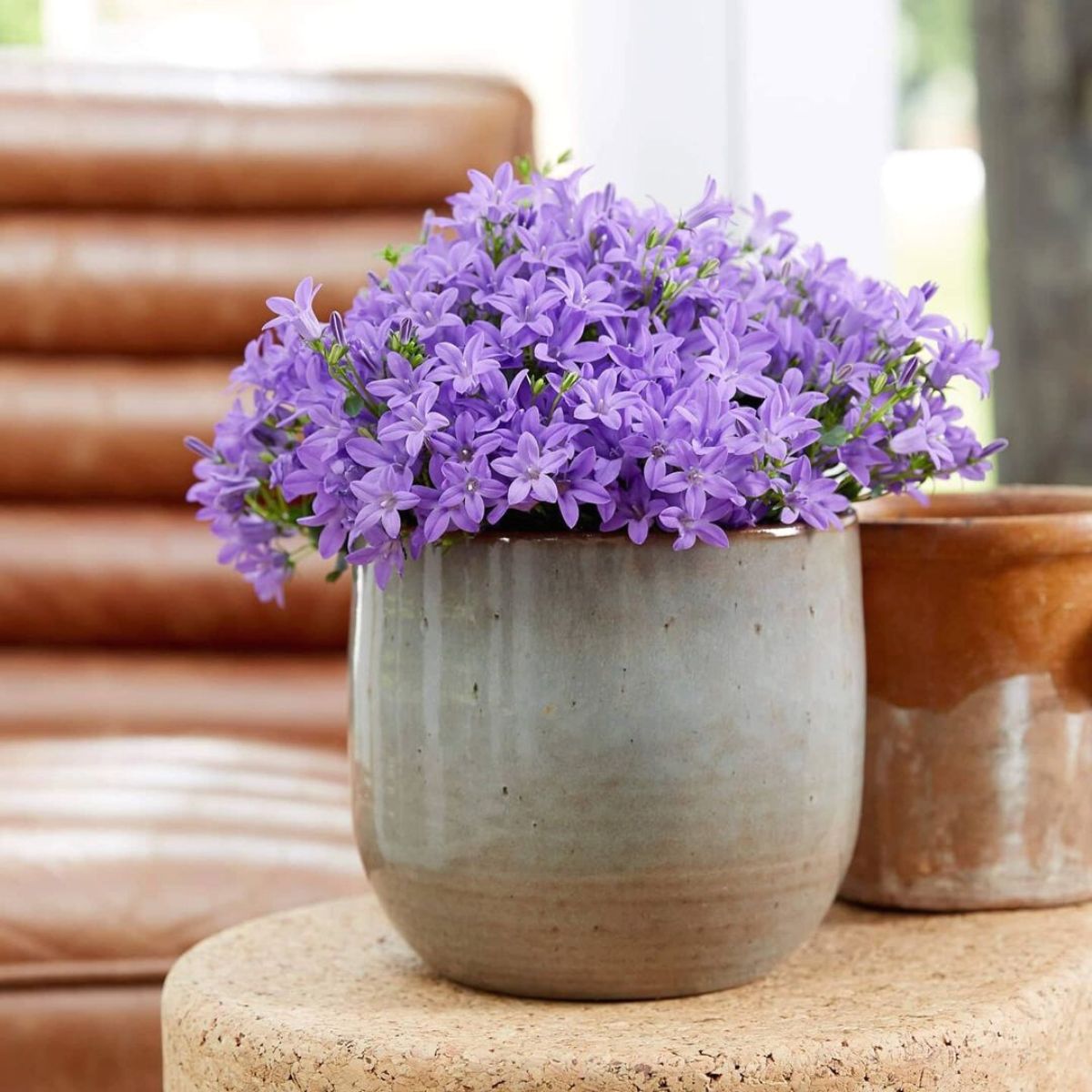 On the other hand, if what you like is to enhance your garden with colorful plants, Campanula makes a perfect container plant on your balcony or patio as well. You can also plant it in the garden as a perennial and enjoy the blooms again next season! Easy said: you get the best of both worlds.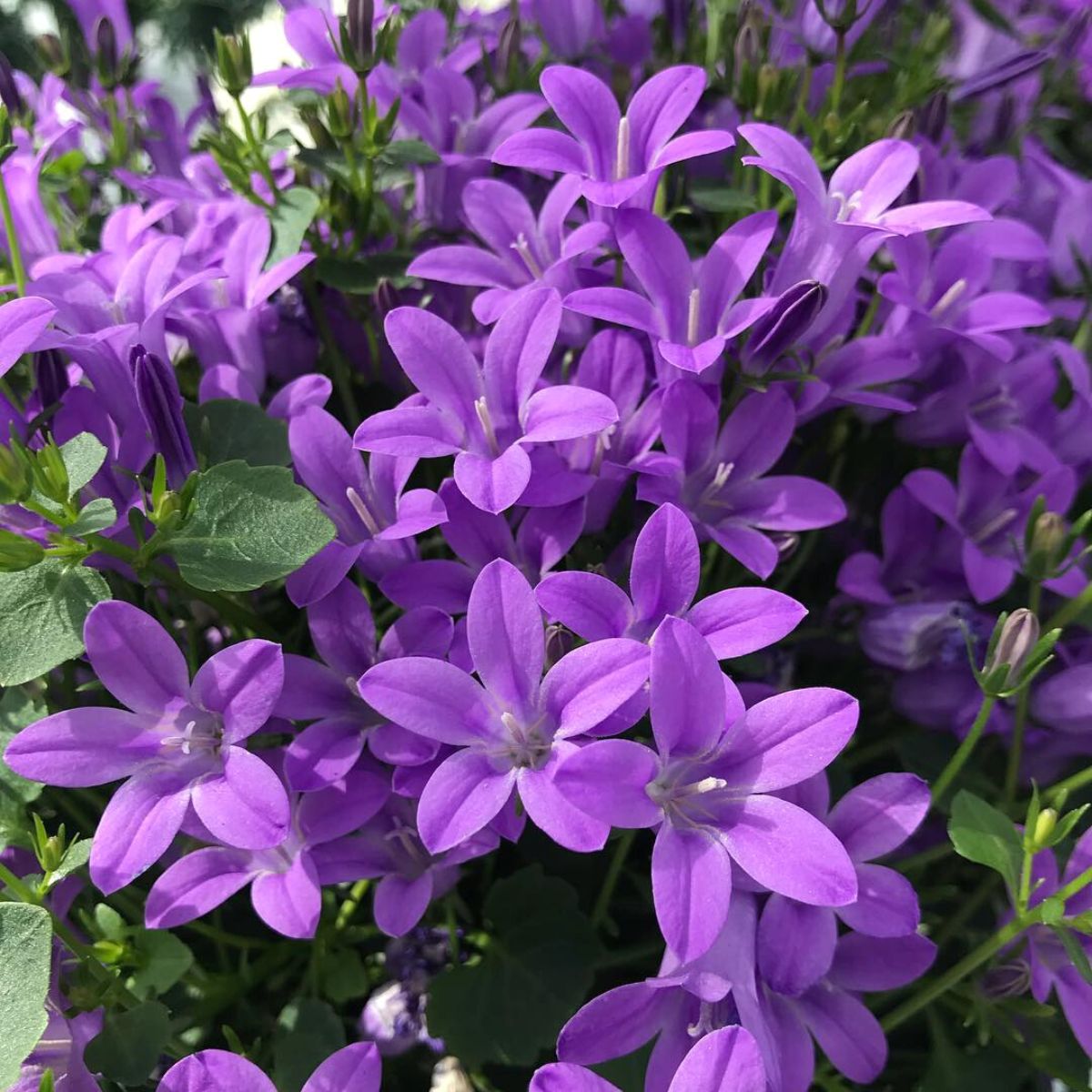 How to Take Care of Your Purple Plant
Beekenkamp wants to make sure your purple Campanula lasts as long as possible, so here are their best tips on how to care for your plant both indoors and outdoors.
For Campanula Campala to thrive indoors, the plant must be placed in a sunny location throughout your interior. The beauty of this plant is its ability to fit into any interior. Place it in a black pot for an industrial look, in a pastel pot for a romantic look, or in a rattan basket for a natural effect. Water every three to five days and feed monthly with a liquid fertilizer.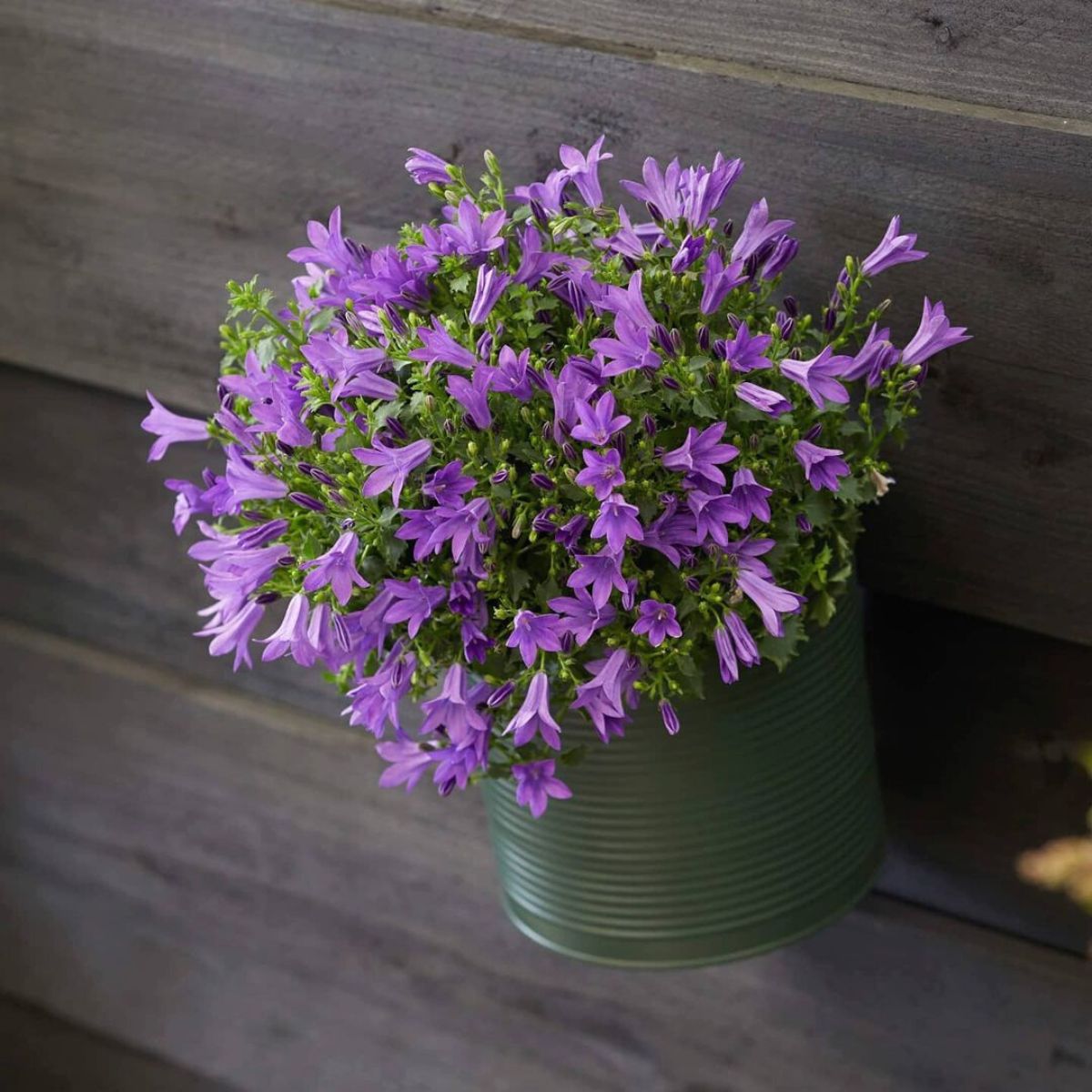 How should you care for it outdoors? This summer purple beauty loves sun or partial shade. Campala can be planted outside in a container or directly in the ground. Water regularly (about every three to five days) and feed container plants monthly with a liquid fertilizer.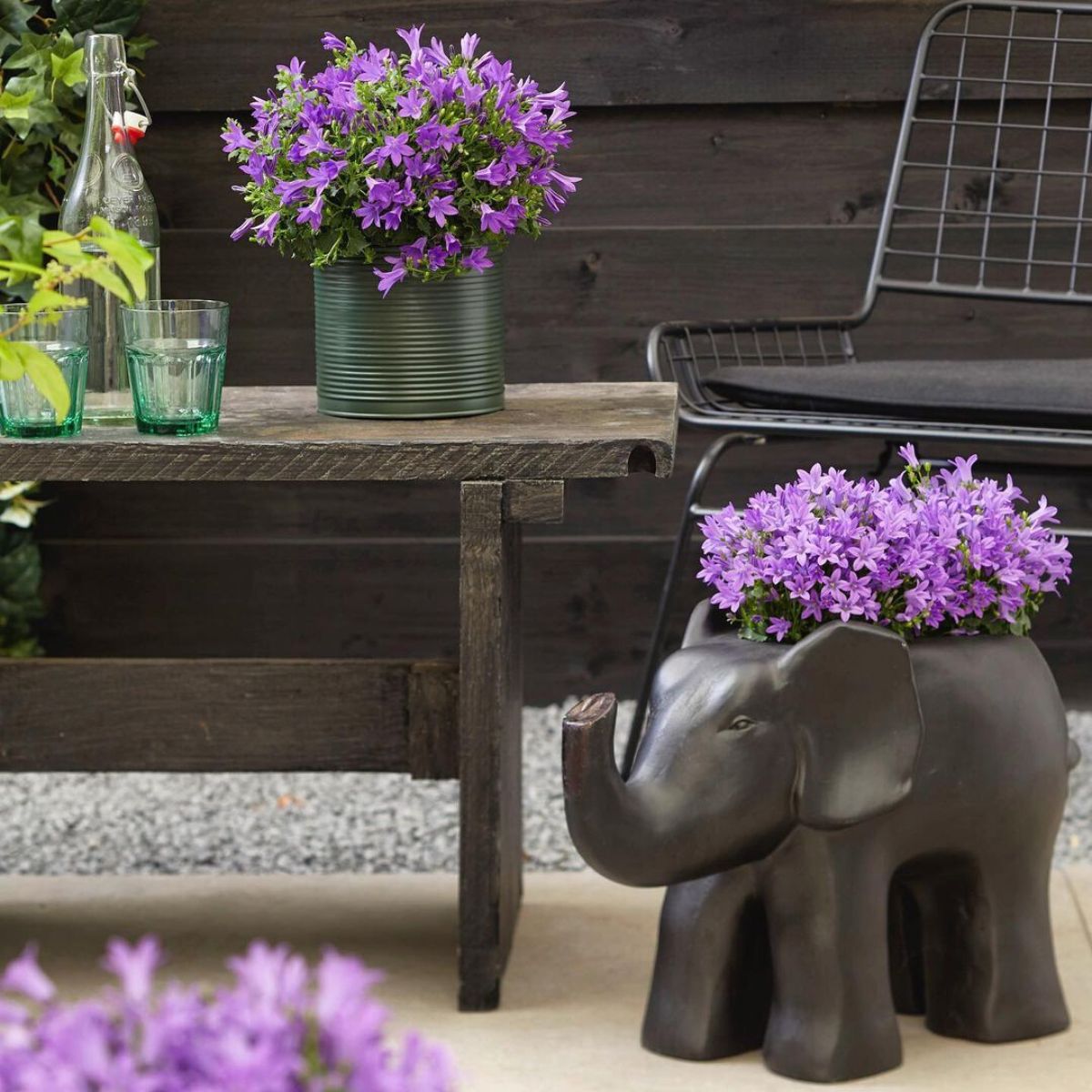 Campanula Campalas Are Carefully Selected by Beekenkamp
Throughout the world, Beekenkamp supplies the professional grower with its starting material with continuous innovations in breeding, a reliable supply chain, sustainable quality, and production. With a focus on pot, garden, and houseplants from cuttings and seed, hobby vegetables, and their own breeding genetics such as dahlia, begonia for indoor and outdoor use, poinsettia, campanula, lavandula, and celosia, Beekenkamp strives to connect all the values involved in the chain.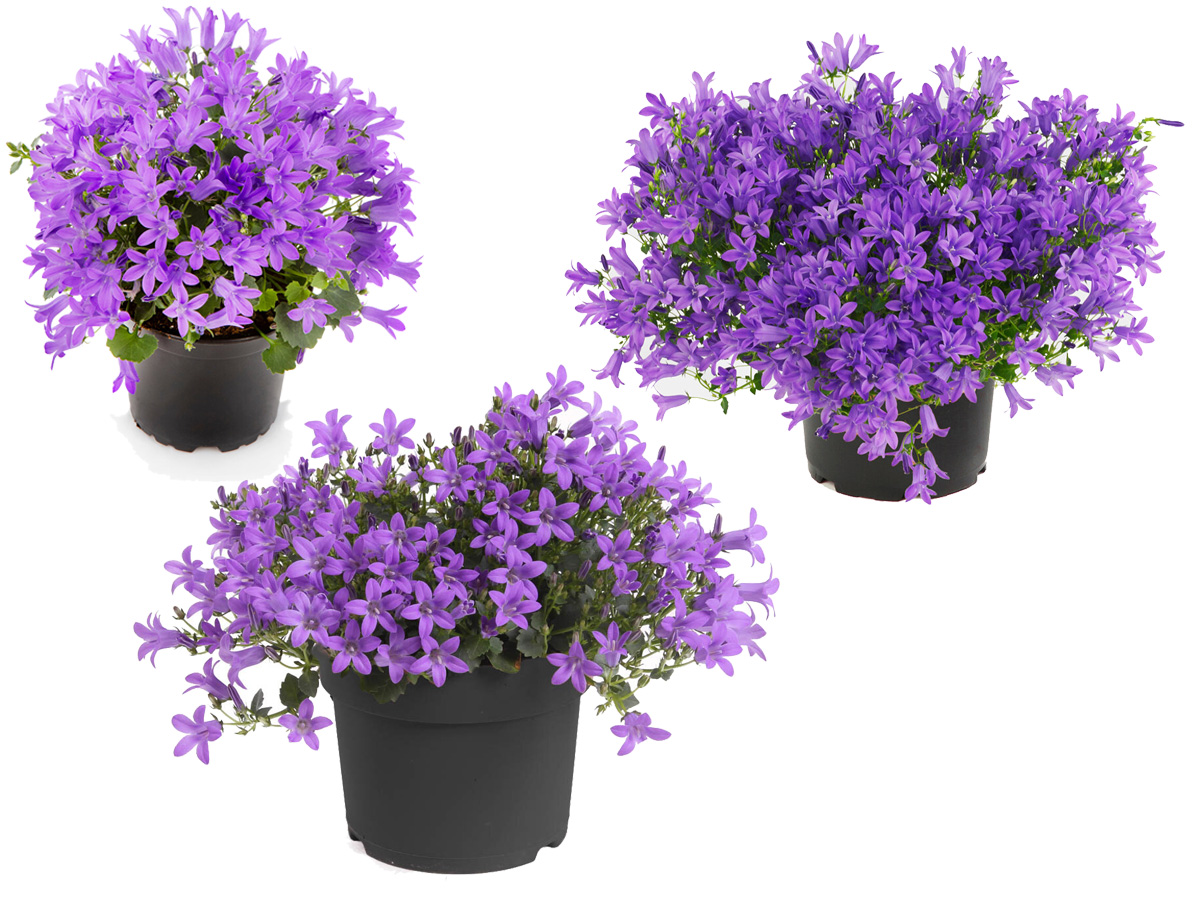 The Best Breeding Selection
In collaboration with growers, wholesalers, retailers, and supply chain partners, the breeders at Beekenkamp work day-in-day-out on new, robust varieties. From crop improvement to unique new products, they inspire the whole chain with their own breeding.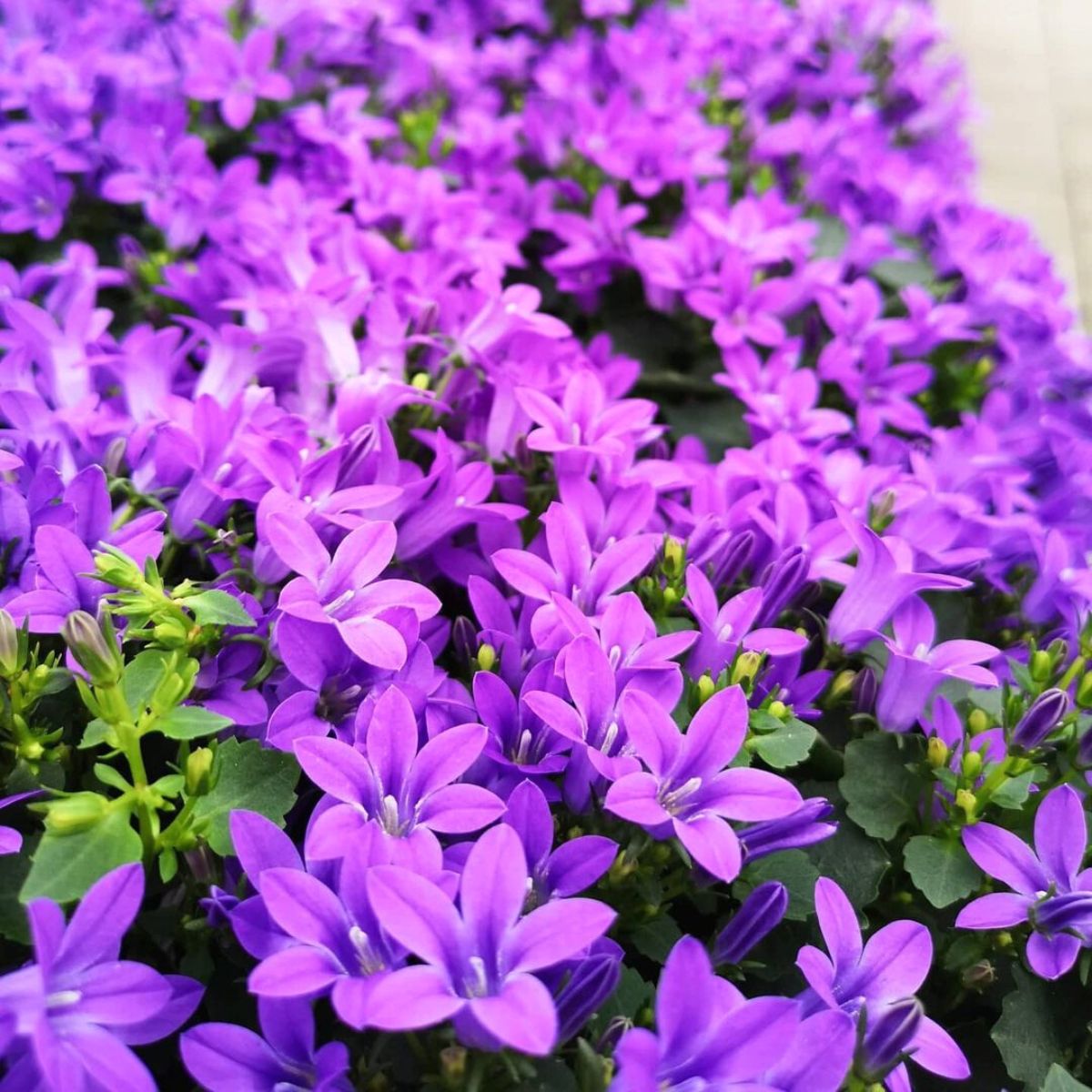 This is how they make sure to provide the best Campanula Campala for you!
Photos by Beekenkamp.