Carnations have always had a robust presence in the flower world because of their distinctive fluffy shape and colors. Many flower lovers opt for carnations when it comes to decor, gifts, and any other situation that involves flowers and it is pretty obvious why.
Nowadays, carnations are seen as flowers that surpass and go beyond fashion, trends, or taste. If you've always loved carnations and keep them close to your heart on a day-to-day basis, the Carnation Missantic range by Selecta Cut Flowers will dazzle and inspire you.
Carnations Missantic - A Pastel Assortment That Goes Beyond Floral Beauty
When it comes to colors, one thing's for sure, pastels will never go out of trend, and they are actually very versatile color options to play around with. Whether you're decorating, creating a floral arrangement, or simply giving a floral gift, pastel carnations will thrive and make you strive to become a pastel flower lover. Meet Selecta Cut Flower's Carnations Missantic range which will have you falling head over heels not only for the splendid and impressive carnation shape but for the delicate colors they depict.
A very strong floral trend for 2023 indeed includes carnations as one of the new queen flowers in the industry, but also diaphanous pastel hues that accentuate any spot or floral arrangement.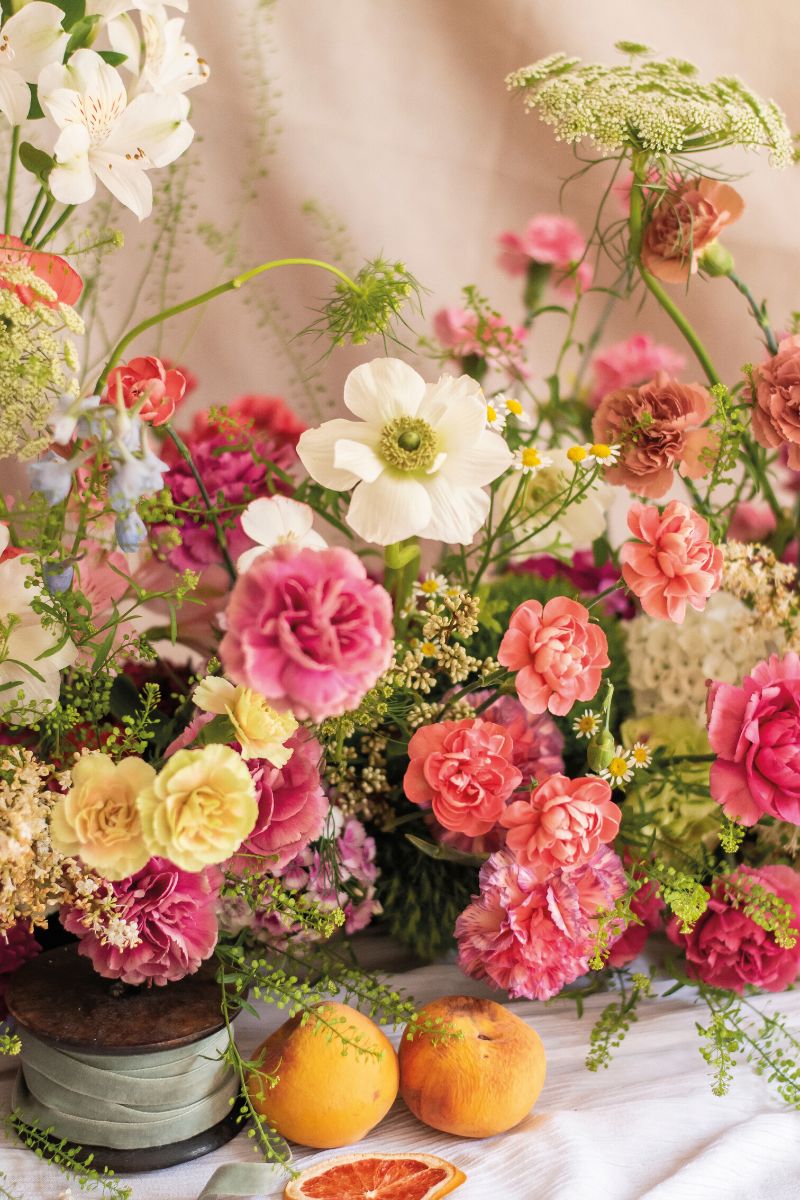 Missantic Carnations - Revolutionary Blooms
If you're feeling a little monotonous when it comes to floral trends and don't want to follow the general trend leads in the floral industry, that means you're ready to be different and stand out from the crowd. You're ready to revolutionize your life and make your floral days different. That's exactly what Missantic carnations represent: a color revolution that'll enhance your life with their sole presence and rich pastel colors.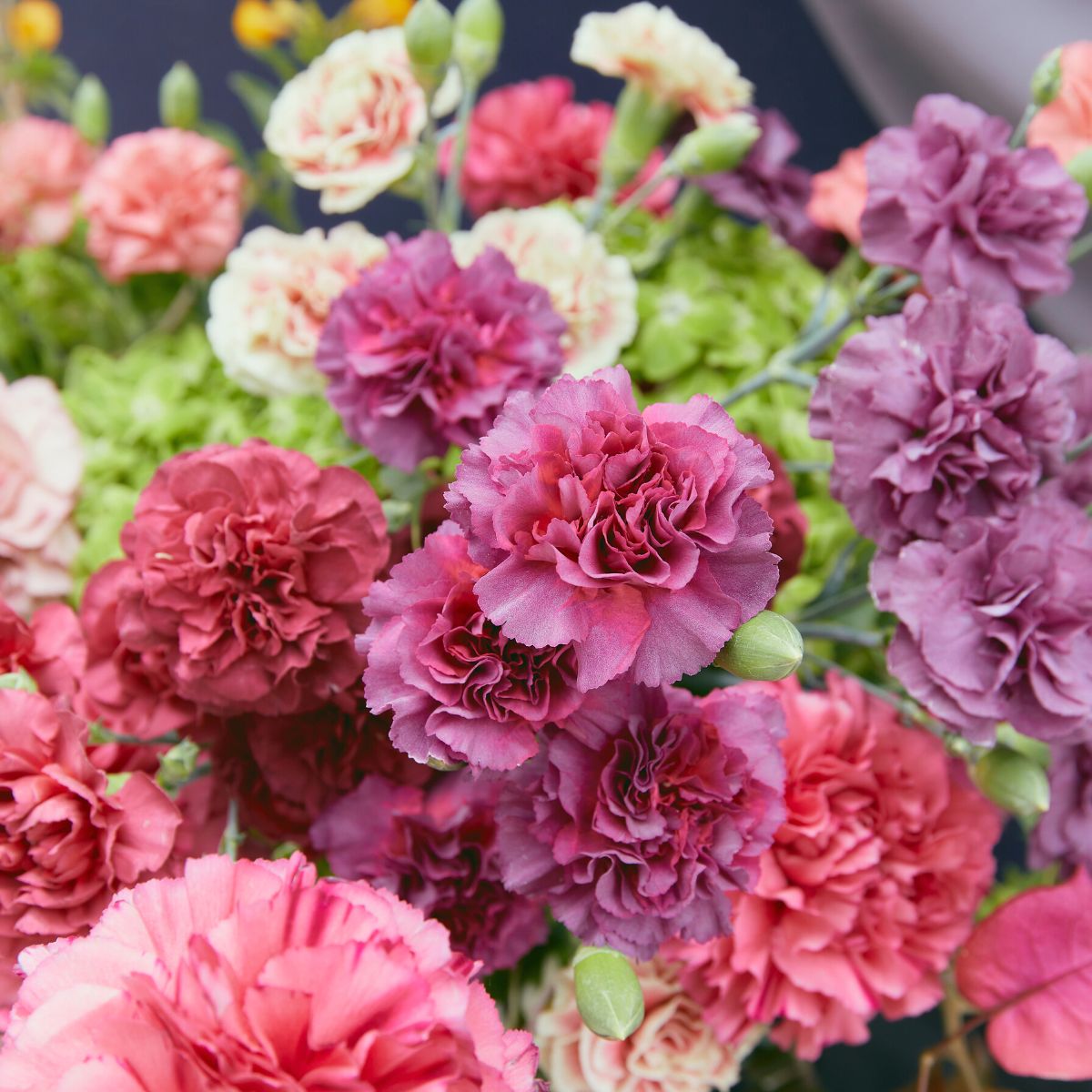 As part of Selecta Cut Flower's Missantic collection, you'll encounter lovely vintage colors; those that are seen for the first time and conquer your eyes at first sight, and those pastel colors that without the need to be touched, are felt.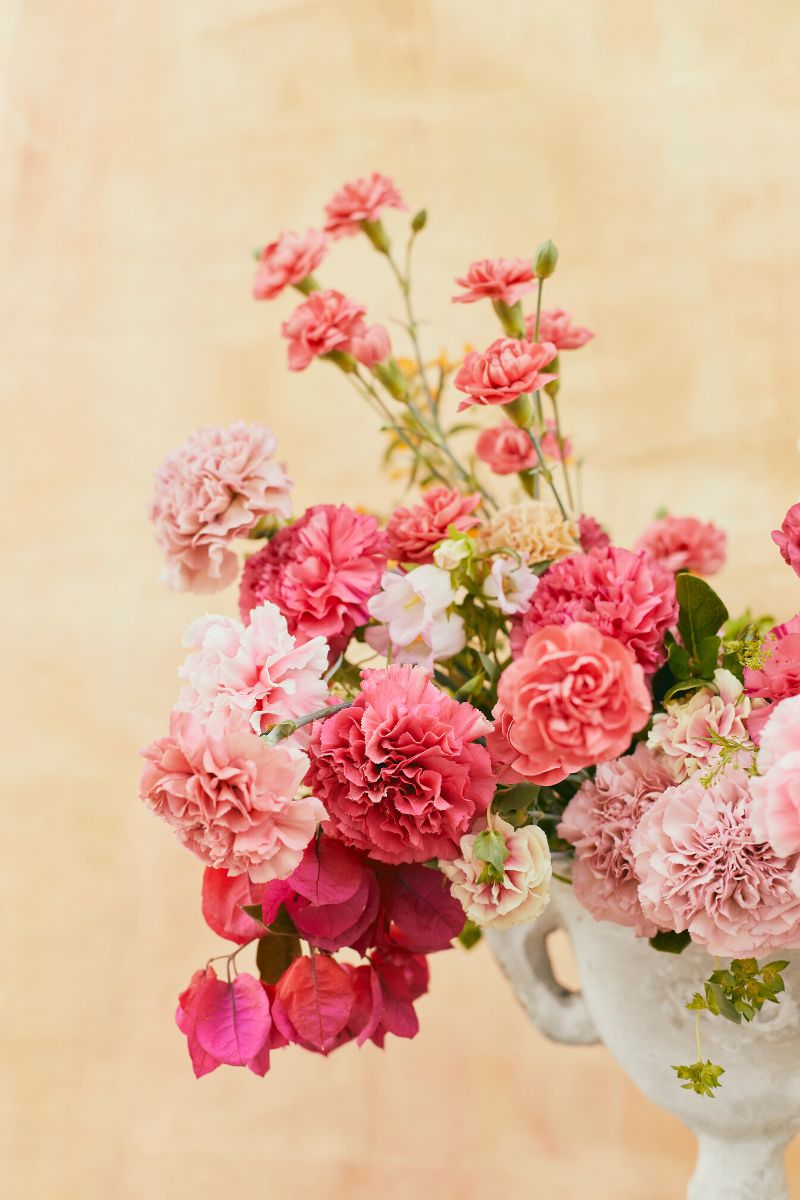 Pastels Carnations That'll Enrich Any Arrangement
The revolutionary movement of Missantic carnations has the human effect of making you experience nothing but positive emotions and feelings when your eyes meet them. As part of the whimsical personal gift you'll receive when having these pastel carnations around, is the ability to feel flourished as your floral beauty blooms and flourishes itself. Do yourself a favor and zoom in to see the astonishing beauty of this pastel carnation collection.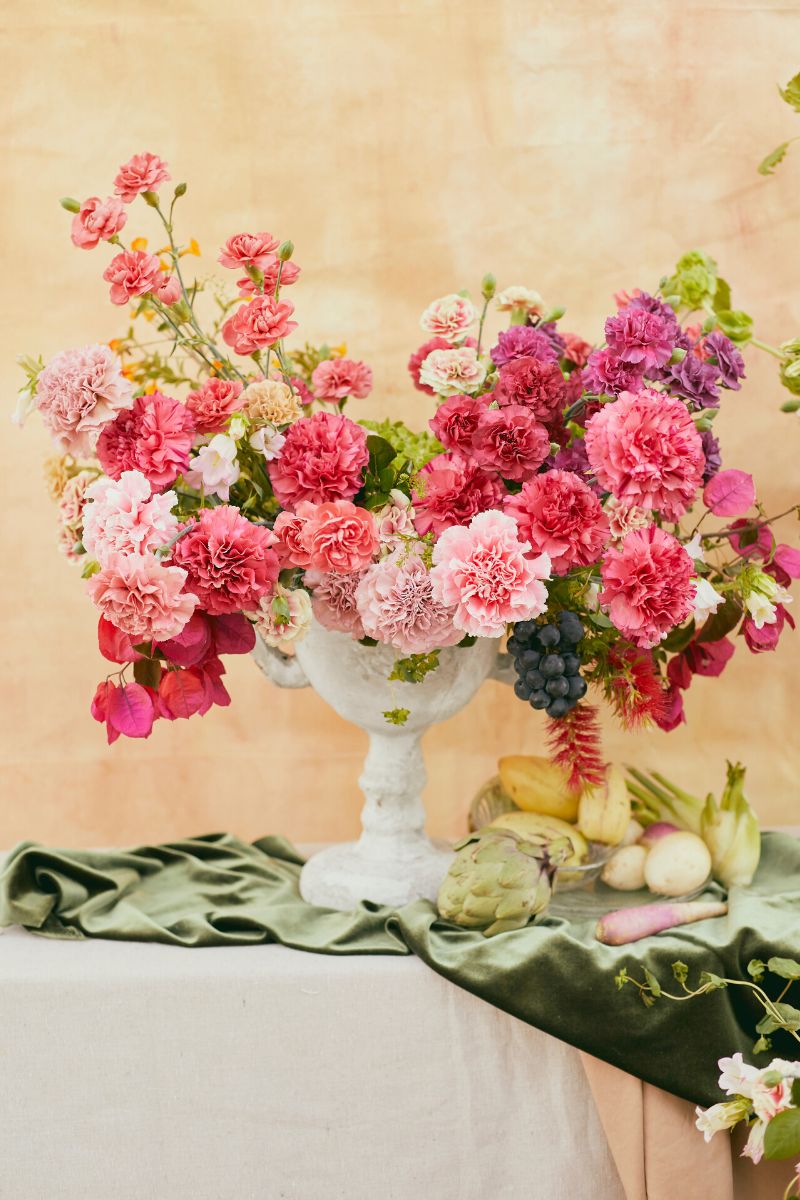 The carnations found in the Missantic range are the leaders of this romantic, modern, on-trend, and versatile movement. She listens and gives the 'forgotten revolutionaries', a bite of what they've always wanted.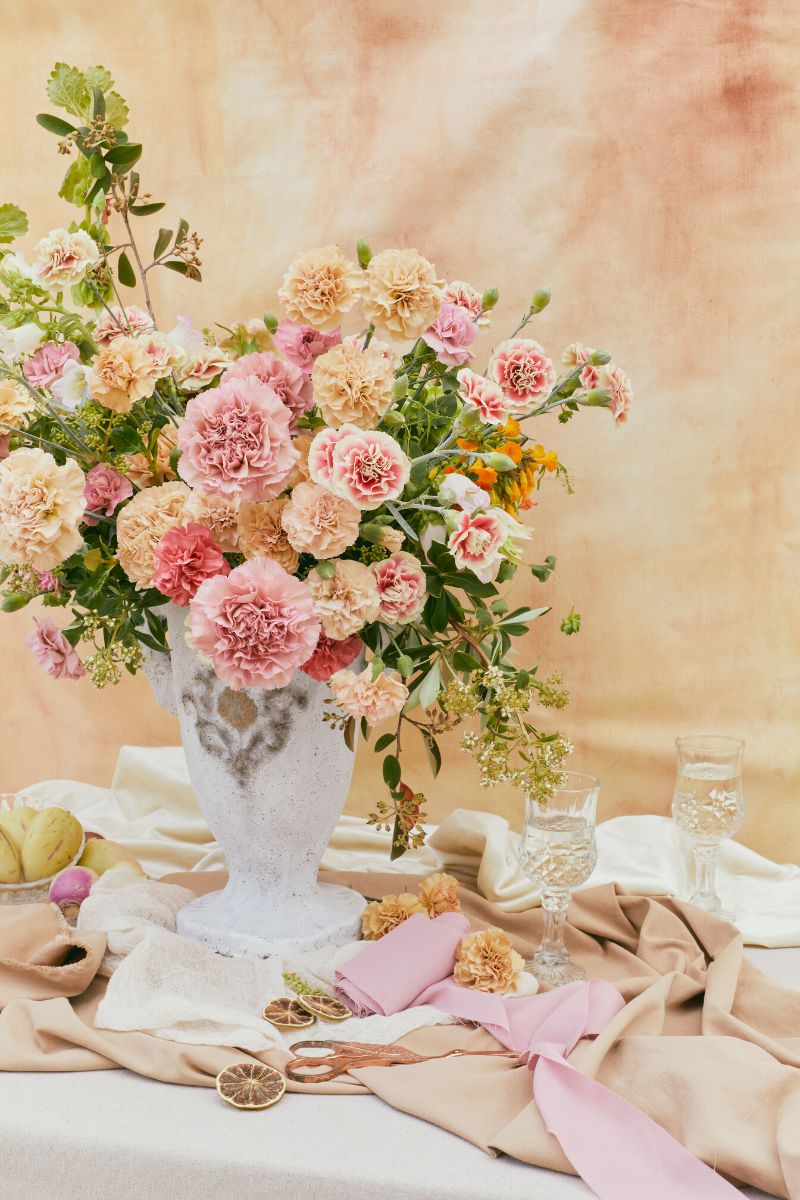 Most importantly, Missantic carnations lead these flowers into a new differentiated flower world, away from the ordinary types of flowers. New textures and colors are what this assortment will surprise you with.
Flourish With Missantic Carnations
A vintage palette with a modern touch is what Selecta Cut Flowers wants everyone who gets their hands on the Missantic carnation collection to see. Besides the fact that this collection will inspire you to flourish in any area of your life, you need, they want this revolution not only to flourish on your skin but in your head and soul. Not only that, but as mentioned previously, these carnations have the ability to look beautiful in any floral bouquet or arrangement you create. Just toss a few of the Missantic carnations into a floral bouquet and you will without a doubt have magic in front of your eyes.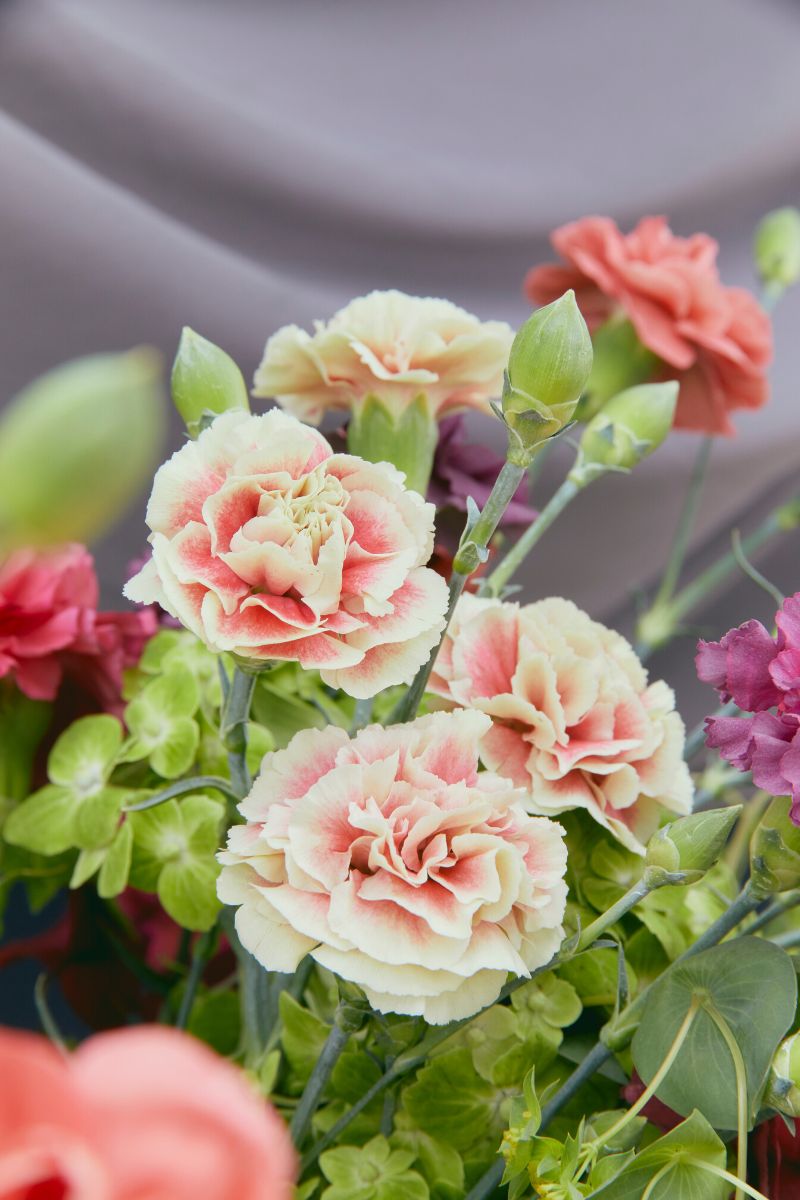 Missantic is the ideal collection to successfully fulfill the growing demand for pastel pallets with a modern touch. Stay tuned to know when and where you can get your full dose of delightful pastel carnations!