Did anyone order red mums for Valentine's Day? They're here and ready to get you thriving and vibing in the most loving season of the year. Chrysanthemum Barolo by Royal Van Zanten is your way to go if you're looking for a dose of a beautiful red shade and express your sincerest love. Get Valentine's ready with Chrysanthemum Barolo!
Chrysanthemum Barolo - Your New Valentine's Favorite
Chrysanthemums for Valentine's Day? It's an absolute and utter YES! These perfectly-shaped blooms are your option if you want to surprise your loved ones with different flowers that are not roses. Why go with the traditional if you can skip the ordinary and immerse yourself in a Valentine's Day mum mood? Chrysanthemum Barolo is ready to be taken to your most romantic date and make the most out of this loving celebration. Here are some reasons why this flower makes the perfect fit for February 14th.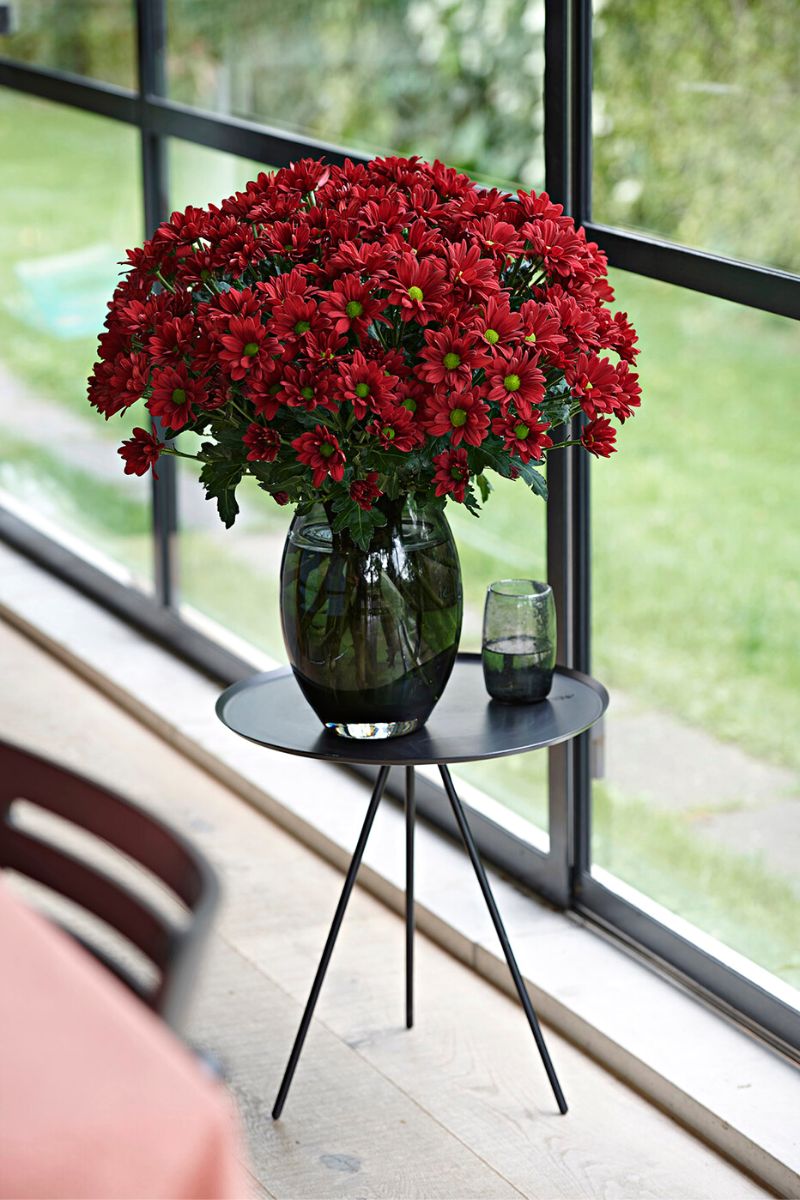 In Need of Flowers for V-Day? Chrysanthemum Barolo It Is
Mums for celebrations are always a good idea no matter what, and Valentine's is no exception since they shine even more. Particularly Chrysanthemum Barolo by Royal Van Zanten has everything it takes to beam and sparkle on the most loving holiday of the year.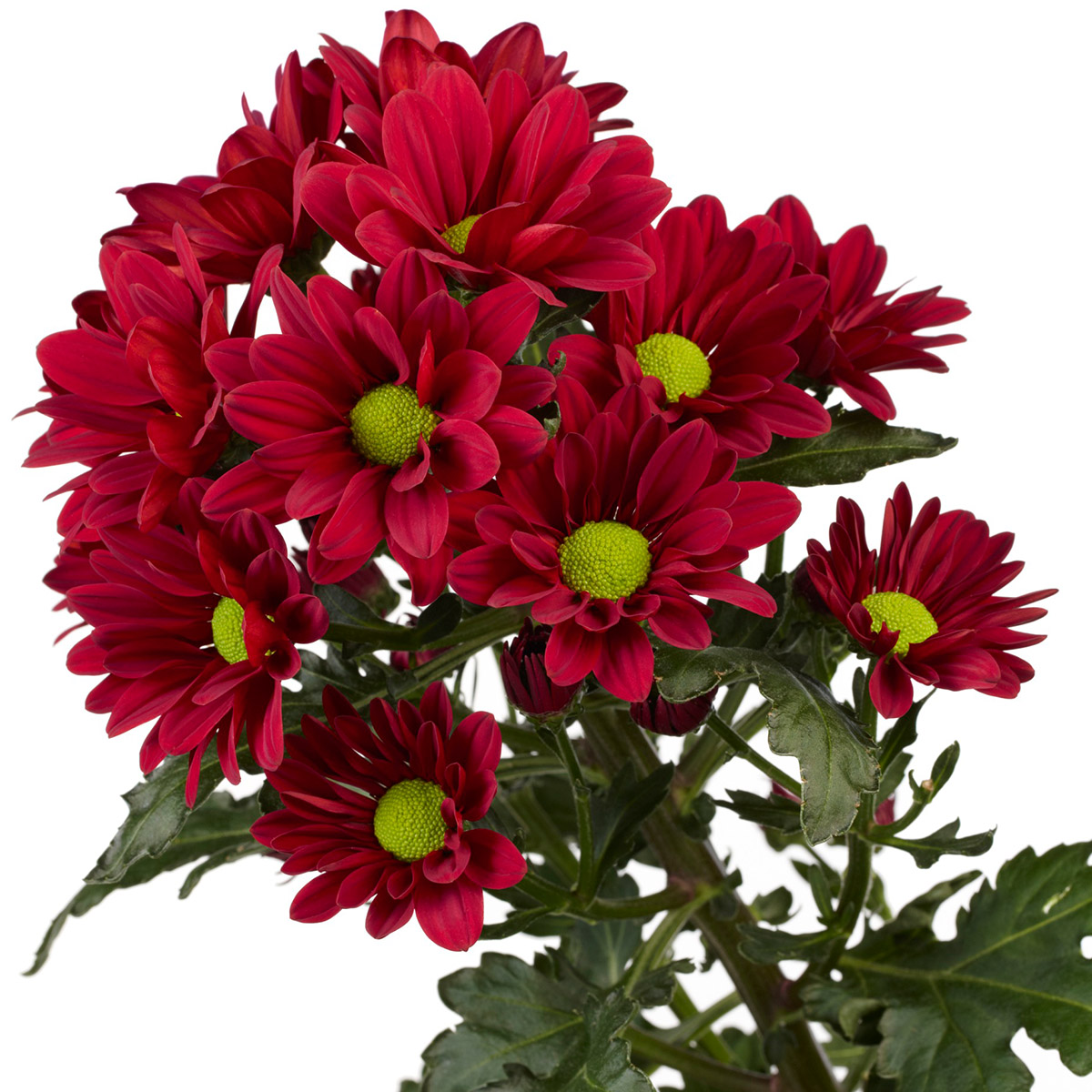 The deep, warm red color of this spray chrysanthemum makes it ideal for sentimental bouquets. If you get lucky enough to see a bouquet filled with red mums, your eyes will be seeing floral heaven, literally.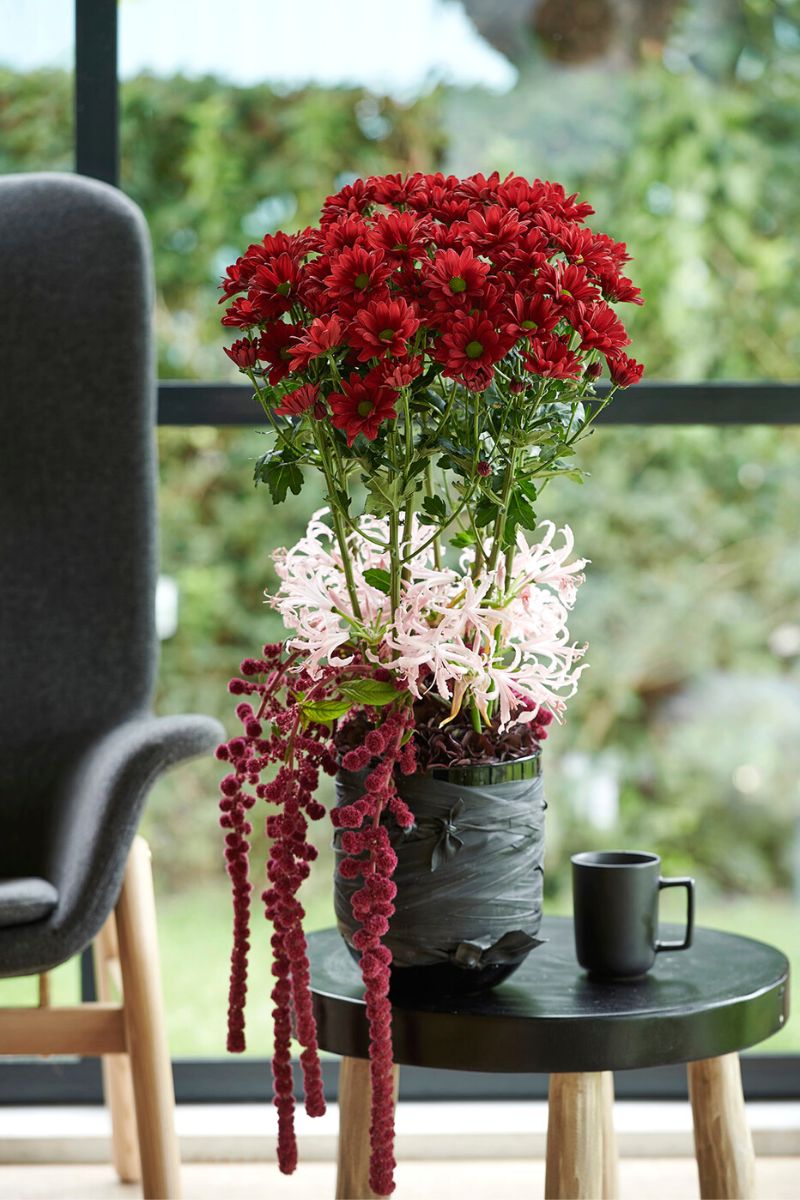 A Center of Bright Green and Warm Red
Spray chrysanthemums are lovely in all colors, but red is a particular favorite around Valentine's Day. A real eye-catcher in Valentine's Day bouquets is the warm-red barolo chrysanthemum. This bloom has a striking, vibrant green center that draws the eye.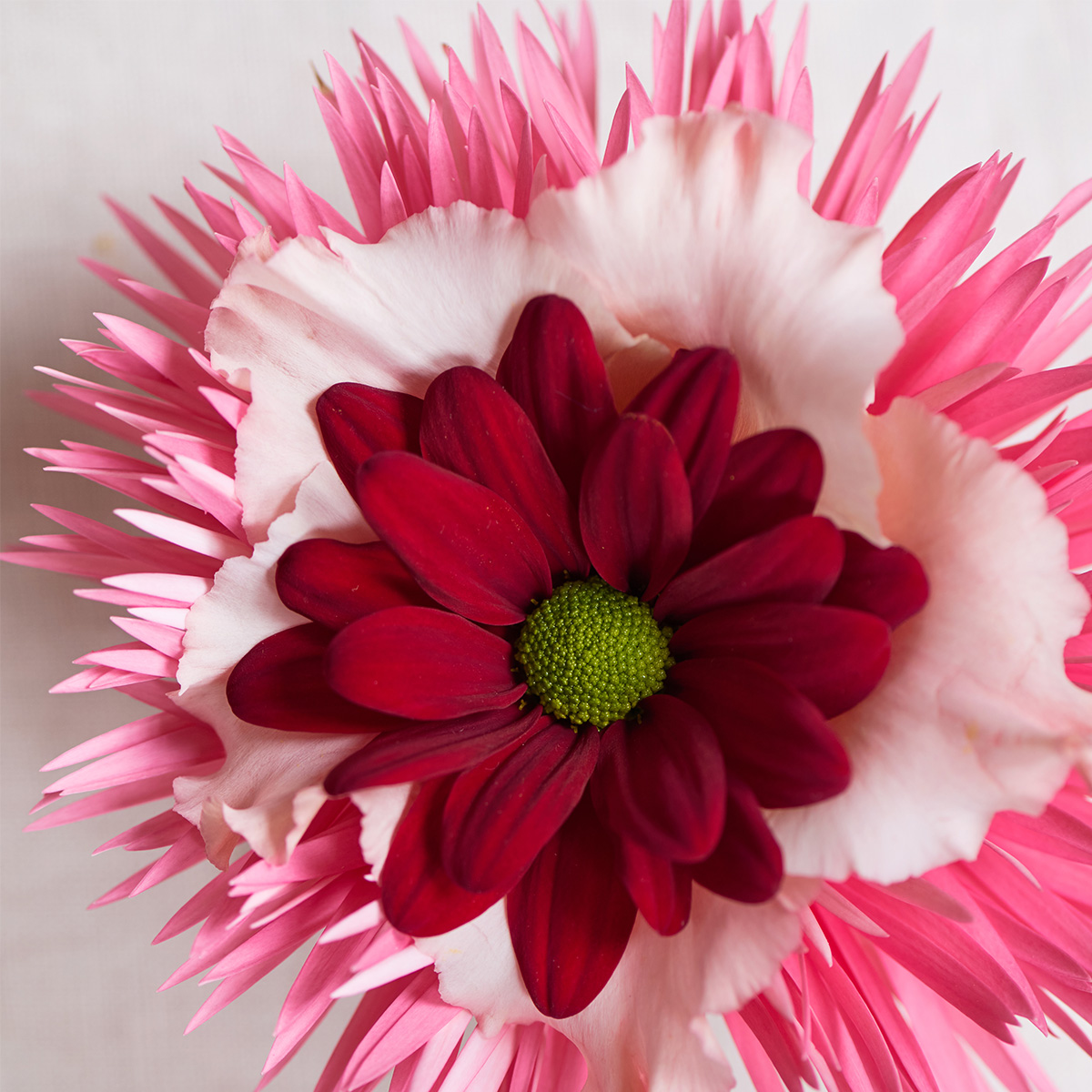 This spray chrysanthemum is incredibly resilient, and best of all, you can anticipate a two-week vase life without a single petal drooping. The longer your Chrysanthemum Barolo last, the longer the love you'll feel!
The Perfect Pick for a Valentine's Day Bouquet
Still don't have a clear idea as to what flowers you want to give your loved one on Valentine's Day? Royal Van Zanten has got a perfect idea: a bouquet full of red barolo mums. Why? It's simple.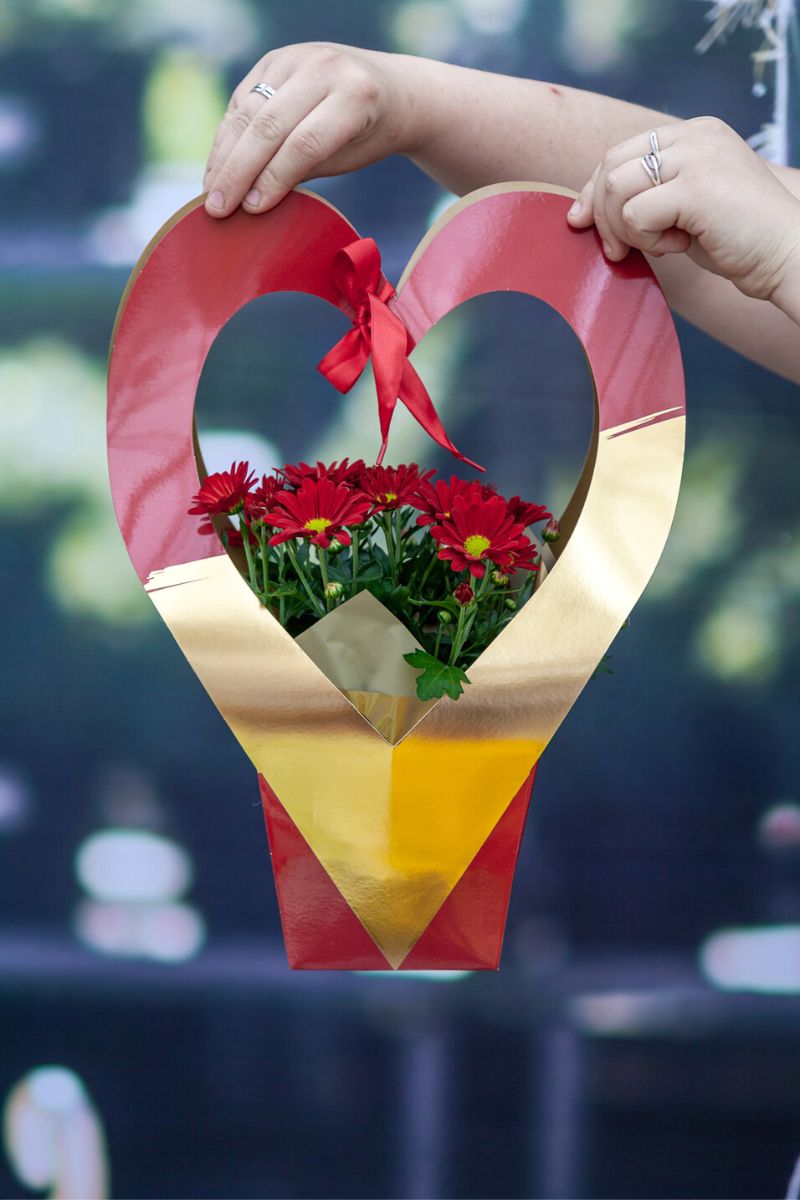 They will leave your partner, friends, or even yourself speechless when you encounter a full-on bouquet of these beauties. When picking your next bouquet for V-day, just remember chrysanthemums can never, ever go wrong.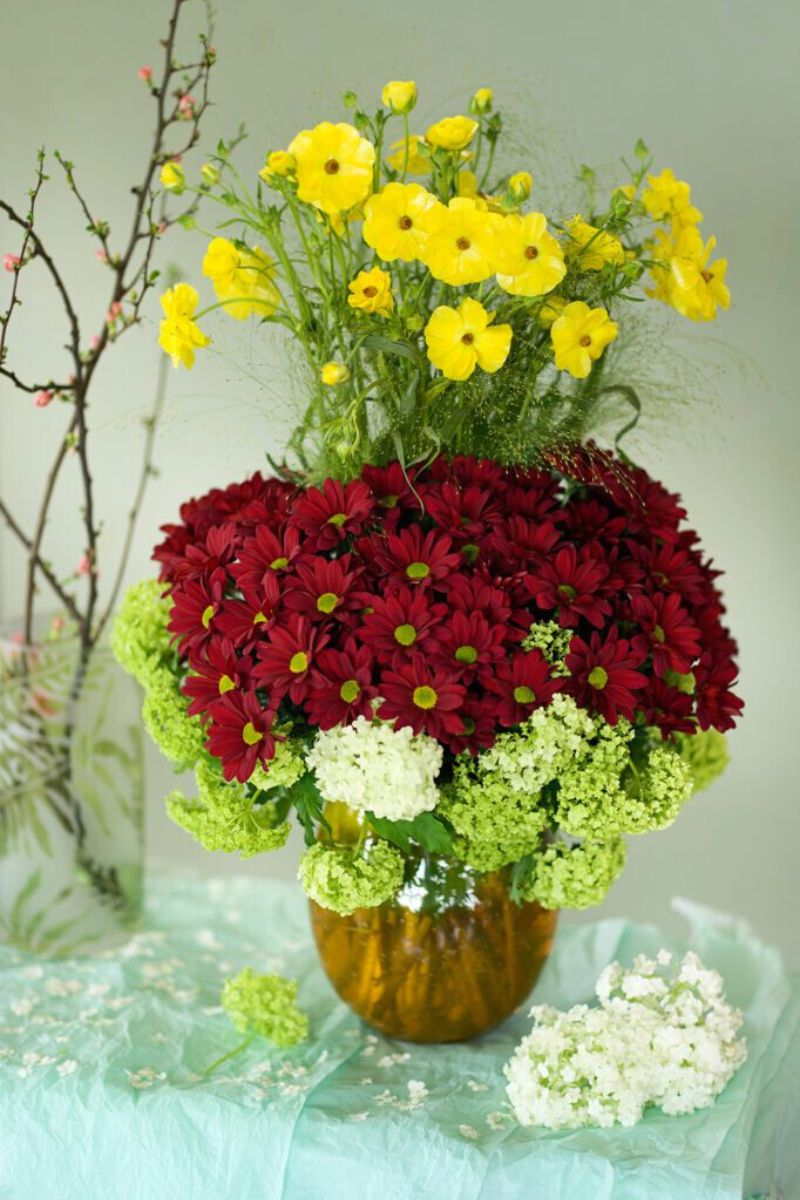 Mixing and Matching With Other Flowers as Well
Red, although is the universal color for Valentine's Day and is seen in almost every decor and flower gift, is not the only color that can make a statement. Pink is also a great alternative to mix with red flowers. In this case, if you want to go the extra mile and really surprise with a spectacular bouquet, you can mix Chrysanthemum Barolo with pink roses and you'll have the formula for perfection.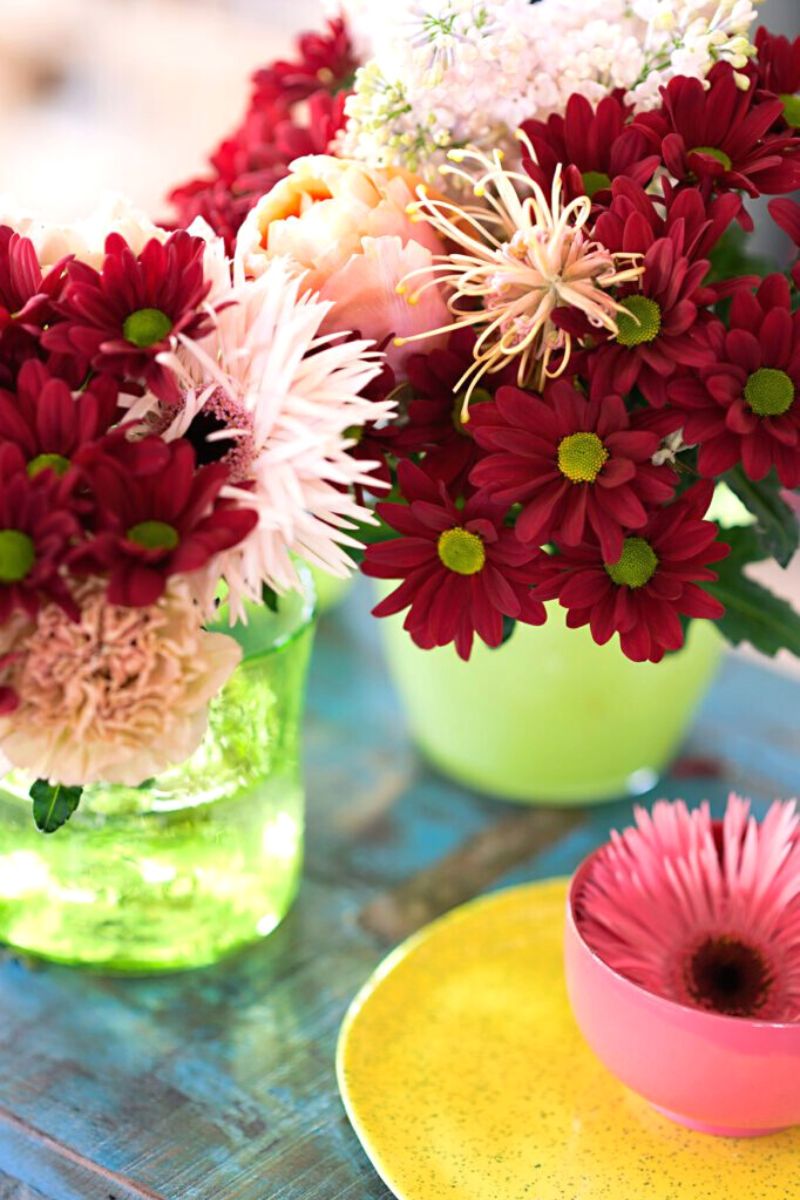 Valentine's Day bouquets that are unexpectedly pink are permitted to make a statement, but picking just red flowers makes the point very apparent. But there are instances when being a little more subdued (or startling) is also effective. Barolo could also be paired with delicate pastels. For instance, this warm red spray chrysanthemum looks surprisingly lovely in a bouquet of light pink roses. The fresh green center in barolo mums truly stands out when a light green accent color, such as snowball or dill, is added.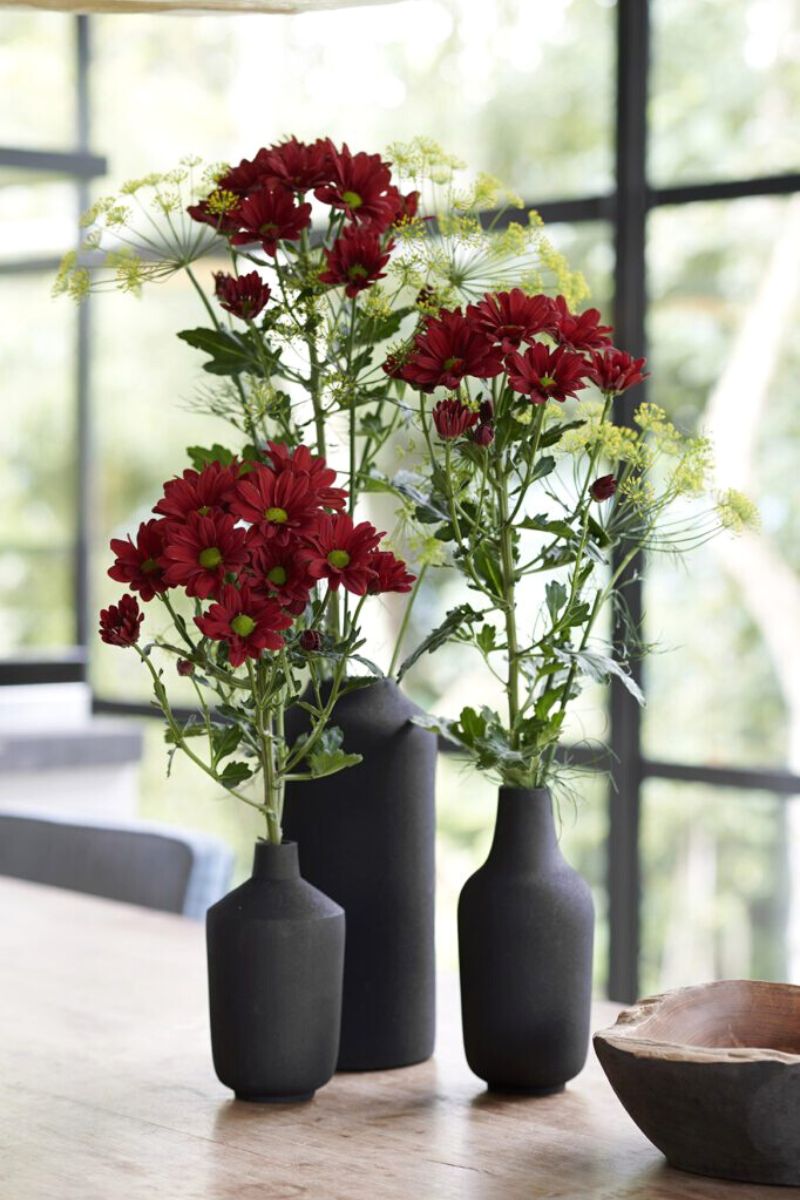 Tips to Make the Most Out of Your Barolo Mums
A red bouquet is, and always will be, a great choice for Valentine's Day. The color red stands for love, passion, fire, and warmth, but also for blushing. There's nothing more perfect than barolo mums to celebrate February 14th!
Put spray chrysanthemums in clean water with cut flower food and remove the bottom leaf to keep the water in the vase clean. This will keep the flowers beautiful for at least two weeks.
Chrysanthemum Barolo is available year-round. Let this spray chrysanthemum shine not only on Valentine's Day but also for Easter, Mother's Day, Christmas, and any day that could use a little positive energy and brightness with the stunning red color.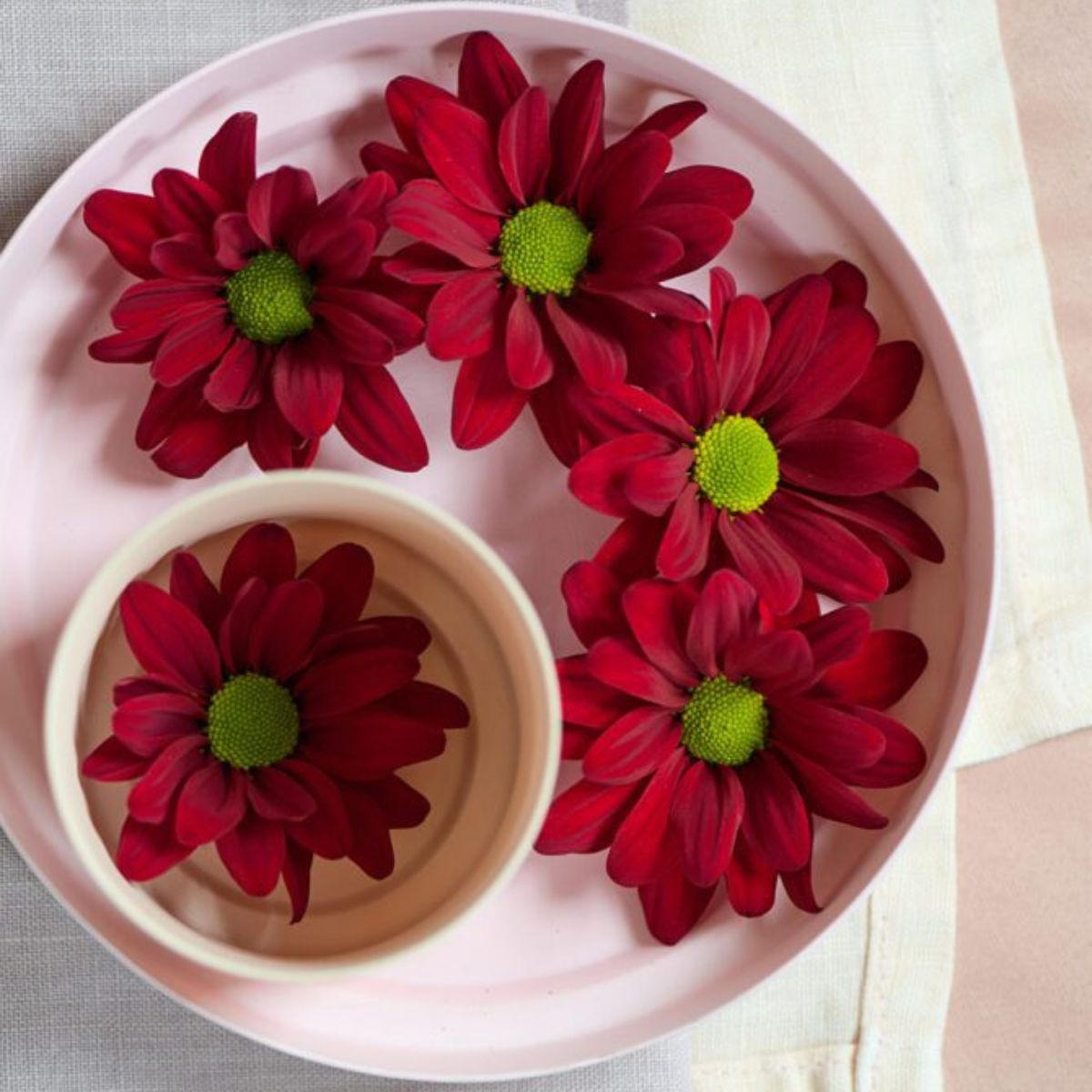 More About Royal Van Zanten
Royal Van Zanten is an innovative company with a wide and attractive range of source materials. New types and varieties are developed and crops are improved. Royal Van Zanten strongly focuses on the market and has customers all over the world. The company provides its customers with added value through specific sales concepts in order to increase the demand for the product.
Blooming and Exciting Products
The demand for flowers and plants is still increasing. The consumer is looking for something special, meaning the floral business is constantly looking for new opportunities. This is the beating heart of Royal Van Zanten. A large number of square meters in their greenhouse is reserved for the development of new varieties and cultivation improvement. As a result, their own crop advisors and account managers are able to advise and assist clients in getting the best returns from the product.
Photos courtesy of Royal Van Zanten