Do you DARE TO BLOOM? Then you are at the right place! Introducing our newest and most creative competition of the year: DARE TO BLOOM FLORAL COMPETITION 2021! This will be a very challenging, BUT innovative, and creative competition with the goal of exploring your creative side! Let´s just remember that when given flowers, especially roses, the possibilities of creating beautiful arrangements and ideas are INFINITE! Don´t miss out on it, because this will be a competition like no other! We´ll be using our LULU PRESERVED ROSES for this unique contest!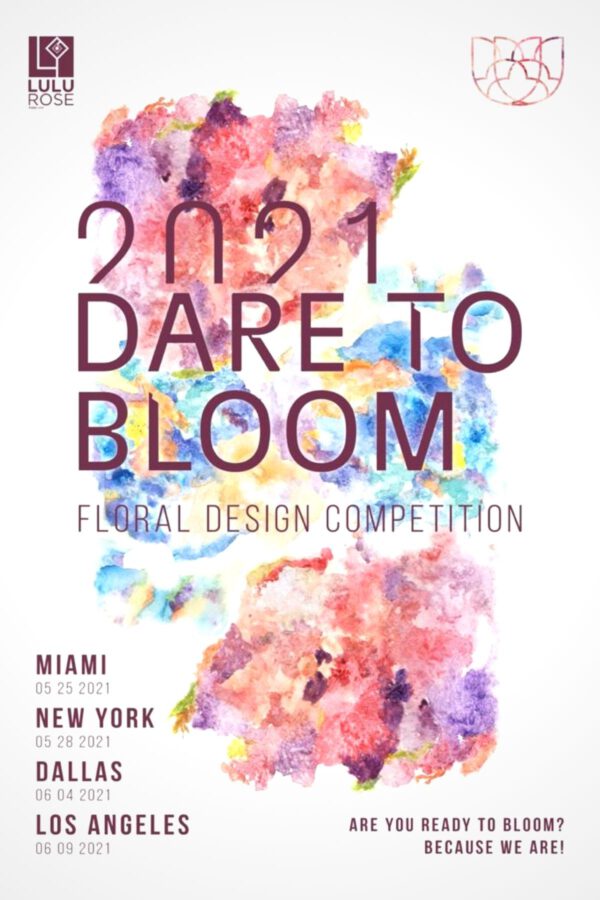 Dare to Bloom With LULU Preserved Roses
Naranjo Rose Group with their Brand LULU Eternal Rose will organize a  contest held in 4 locations. And registering is now! #FOFDESIGNERARTISTCOMPETITION -Are you a talented florist? Do you like the unique preserved LULU roses? Do you find it a challenge to make an innovative creation with this flower? And more than that, to have fun??? Then this competition is for you!!
Grand Prize For Winners
The prize pool contains vouchers of 50 dollars that represent the purchase of wonderful Lulu eternal Roses The winner will also receive a subscription to Fleur Creatief Magazine. And will be featured on THURSD, the online floral meetup spot.
And more than that, the winner will gain an all-expenses-paid trip to Quito ECUADOR!! and visit beautiful NARANJO farms!! Work +  pleasure trip !!
Who Is This Competition For?
It is for you if you are... - Talented and professional florists - Preserved rose lovers - Looking for a challenge when creating designs with preserved flowers! - Working as an independent florist or work in a flower shop
Where Is The Competition Taking Place?
- We have 4 locations: Miami, Dallas, New York, and LA Depending on your location, you´ll be working with different clients for each location! You can check out all the info separately for each location and see which one is more convenient for you!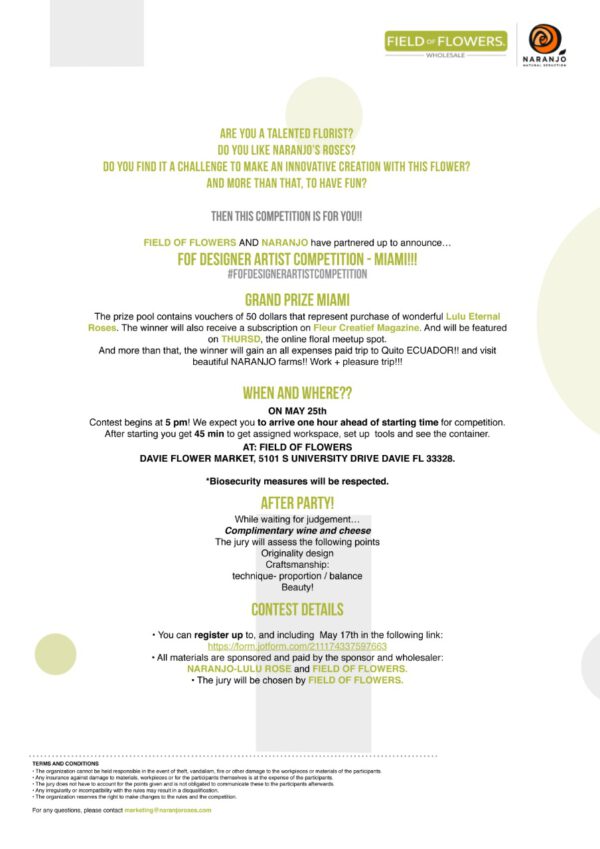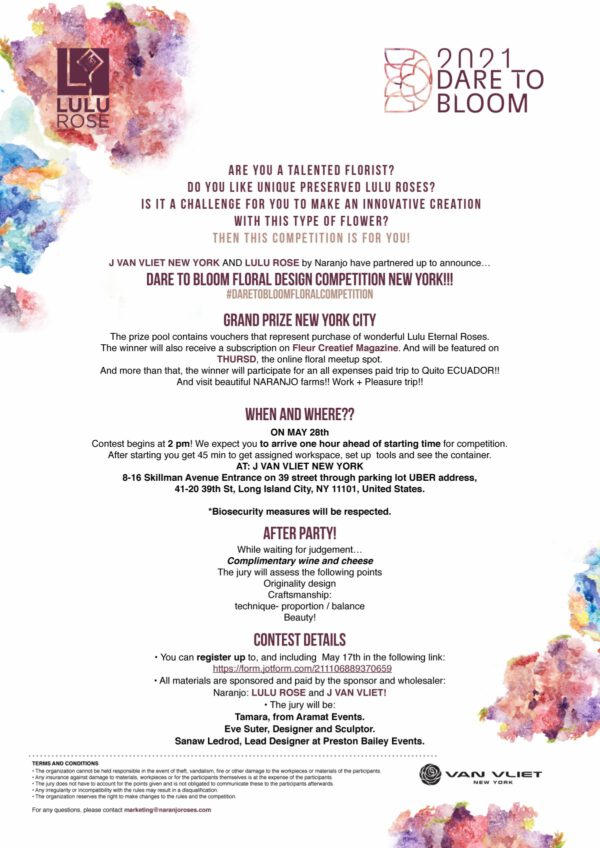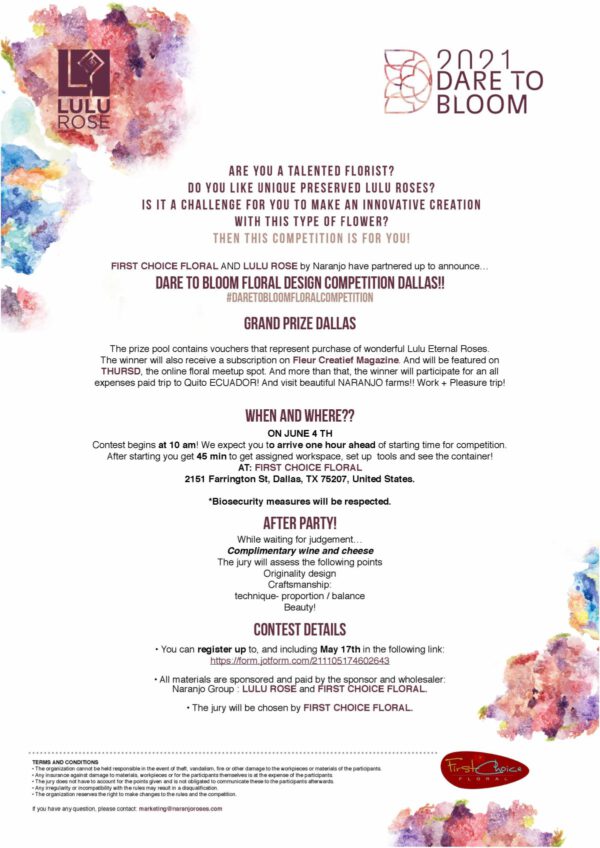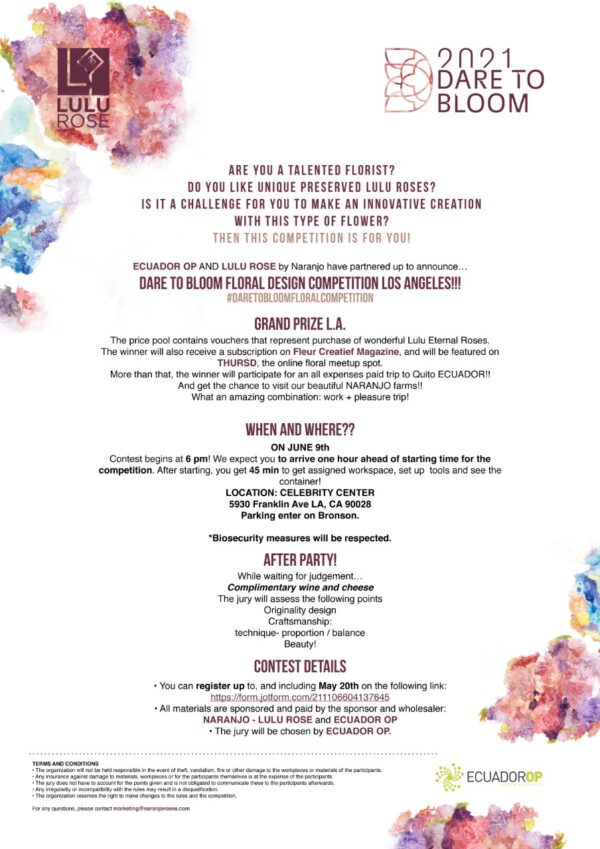 When Can You Register?
- You can register up to and including May 17th!
Register here for Miami
Register here for New York
Register here for Dallas
Register here for Los Angeles
WHO´S READY TO BLOOM? We dare you to register for our biggest yet most fun competition of the year! Don´t miss it! For more information please contact
[email protected]
! Let´s make this flower world BLOOM and create great things!