A rose that's so dainty, well-refined, and easy to work with, and which is, without a doubt, turning into a favorite of many florists and flower designers, Rose Eureka has so much to offer when it comes to floral design and fashioning innovative floral compositions.
Developed by French breeder Meilland, this rose has unrivaled qualities, plus its yellow color is well-matched with many other floral colors used in different styles. In essence, Rose Eureka combines nicely with other flowers; quite the qualities that a designer would desire in a rose.
What Do Florists and Floral Designers Think of Rose Eureka?
Numerous renowned florists and floral designers have managed to sample this rose in their works. And since you'd know just how much a rose is outstanding going by the reactions of the experts who've already used it, Eureka is, without a doubt, right here at the very top of many florists' first choice lists.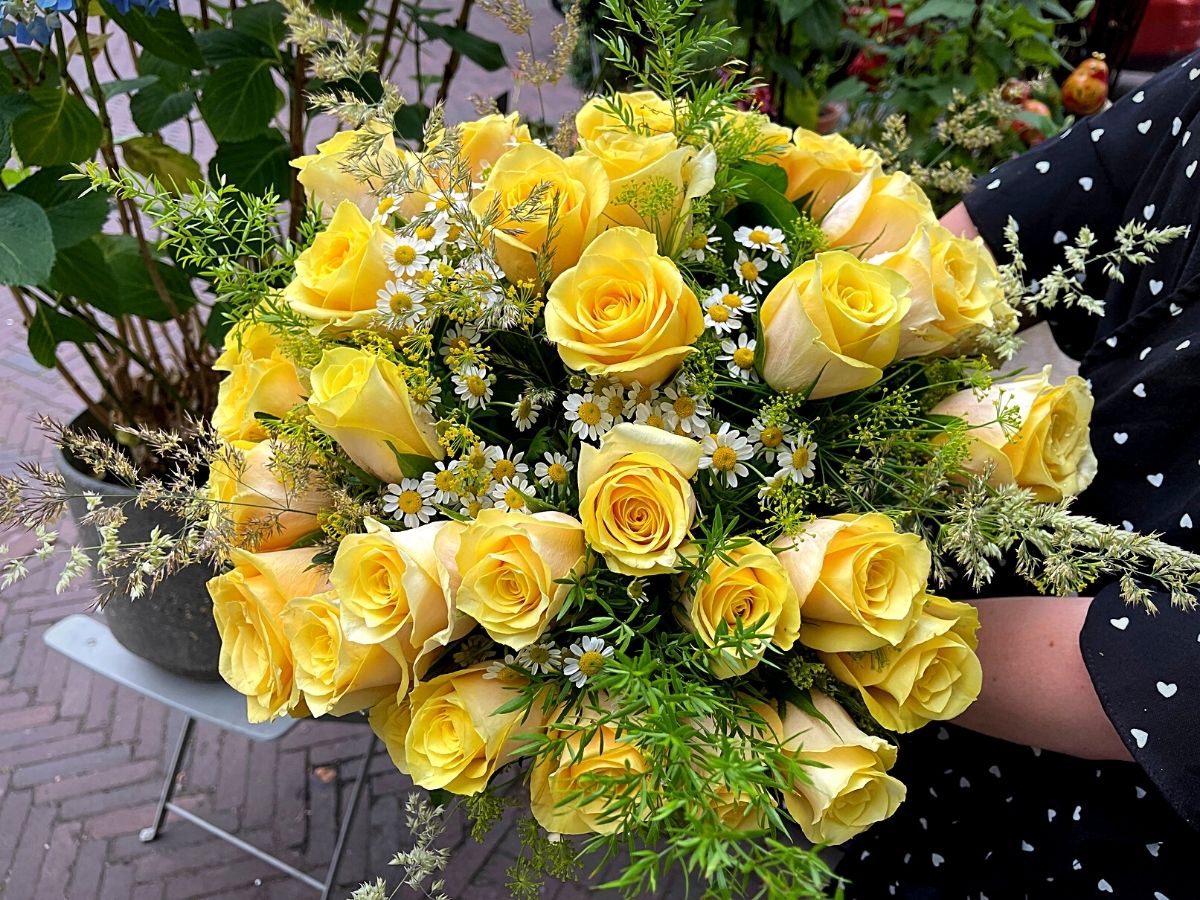 This rose has been praised by all who have used it in their designs due to a host of qualities that they find desirable. From its distinctive color to its lack of thorns, and the fact that it is a hearty flower, Rose Eureka certainly makes for a perfect choice in any floral design or composition.
So, here's what floral designers and florists who've used it had to say.
For Pauline Arkesteijn From Pien Flowers Bloemstyliste, Is Simply a Delightful Rose
Pauline, the director of florists at Pien Flowers Bloemstyliste had a firsthand opportunity to try Rose Eureka in her designs and according to her, this rose is not only a delight to look at, but also combines very well with other flowers.
Pauline Arkesteijn:
"The soft yellow rose is really beautiful to behold. It is pleasant to work with, and very strong. What's more, it has no thorns, which makes it even easier to work with. Plus, the rose also has a long shelf life in water. It, just, is delightful, and its color combines well with others."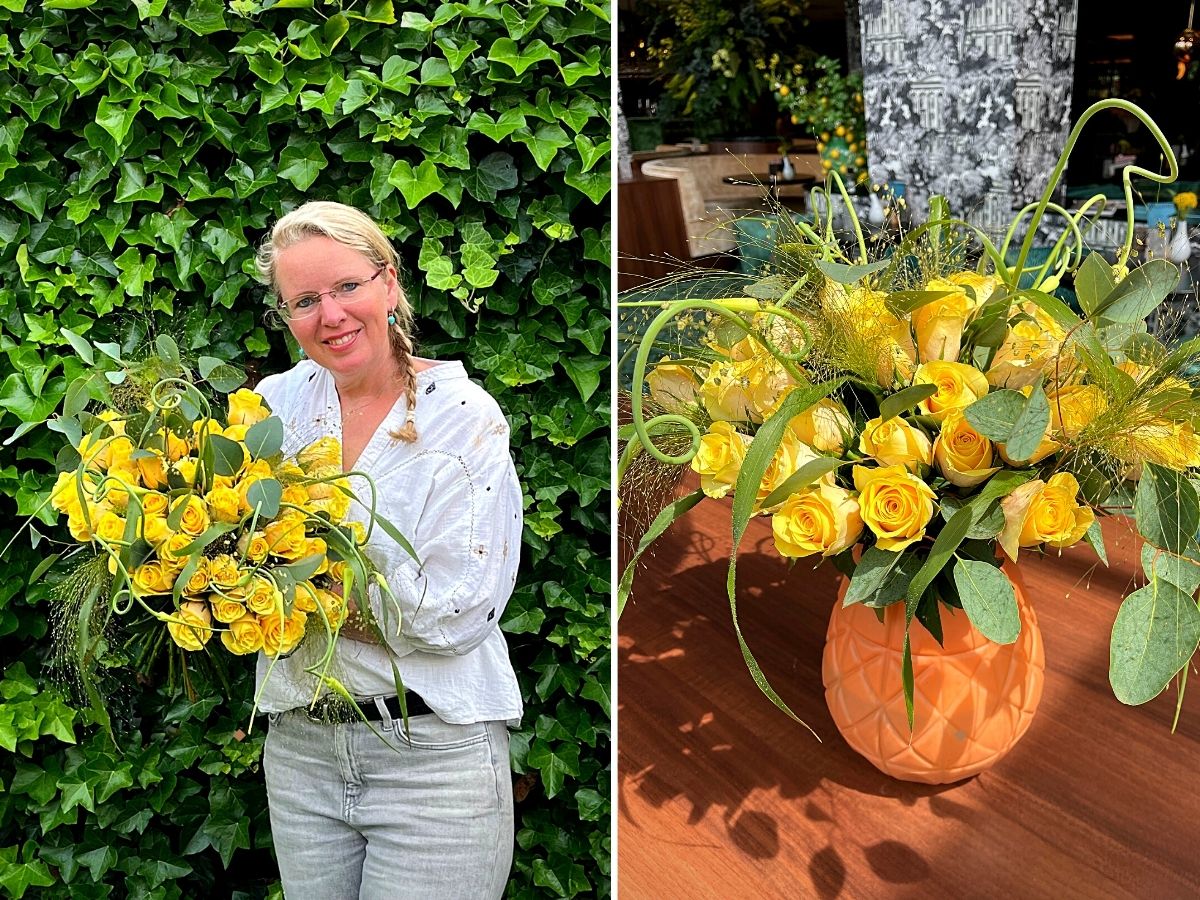 For Gaétan Jacquet, the Rose Is a Future Star of Floral Art
Having used this unique flower, Gaétan Jacquet, an artisan florist and the brains behind Bota Bota which is a France-based flower enterprise dealing in floral design, wedding and event design, as well as sympathy floral designs, commended the bloom pouring upon it praises after praises due to its unique qualities.
Gaétan Jacquet:
"This rose has the power to illuminate the slightest creation. It offers a variety of unique shades which makes it unclassifiable. Plus, it finds its place in the most varied styles and can be integrated into bright color ranges such as pastel."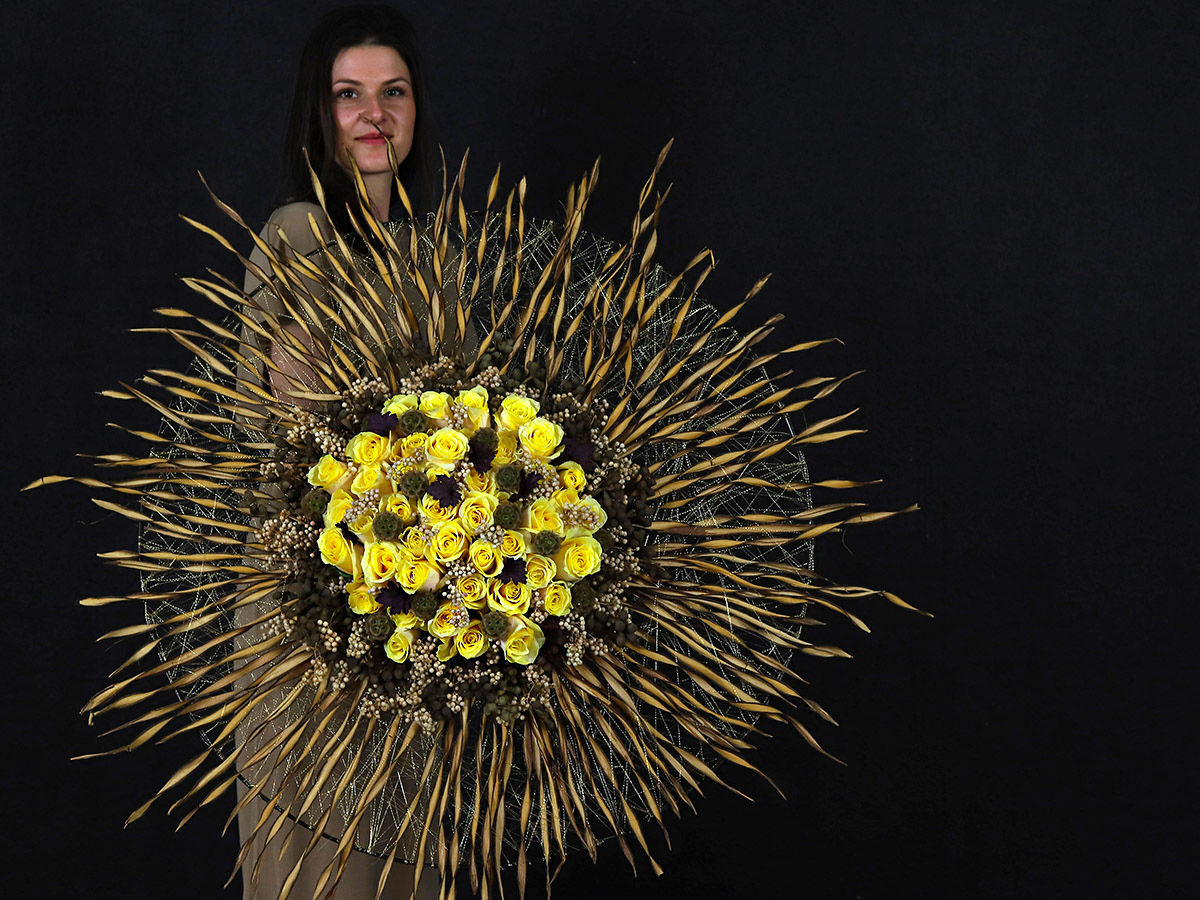 Gaétan also further admitted his admiration for the new varieties that Décofresh - who introduces this rose to the market - chooses, terming them selections that meet the expectations of a flower market that is evolving very fast.
Gaétan added:
"This rose - and like many others selected by Decofresh - is a future star of floral art. It occupies a special place in the world of flowers because the yellow rose in itself is a botanical feat. The wild yellow rose does not exist in Europe and this splendid yellow rose is a worthy heir to the history of botany and man's love for plant creation."
Anthurium Flowers' Claudia Tararache Loves the Rose's Unique Shade of Yellow
After trying Rose Eureka, Claudia Tararache, a floral designer and the manager of Anthurium Flowers in Constanta, Romania, similarly experienced its idyllic qualities and all she had were affirmative remarks about this variety. The rose's qualities, she says, give a design visual flair, personality, warmth, and coziness.
Claudia:
"I love Rose Eureka because of the smooth, creamy, and lovely shade of yellow that gives the design visual flair, personality, warmth, and at the same time a cozy energy."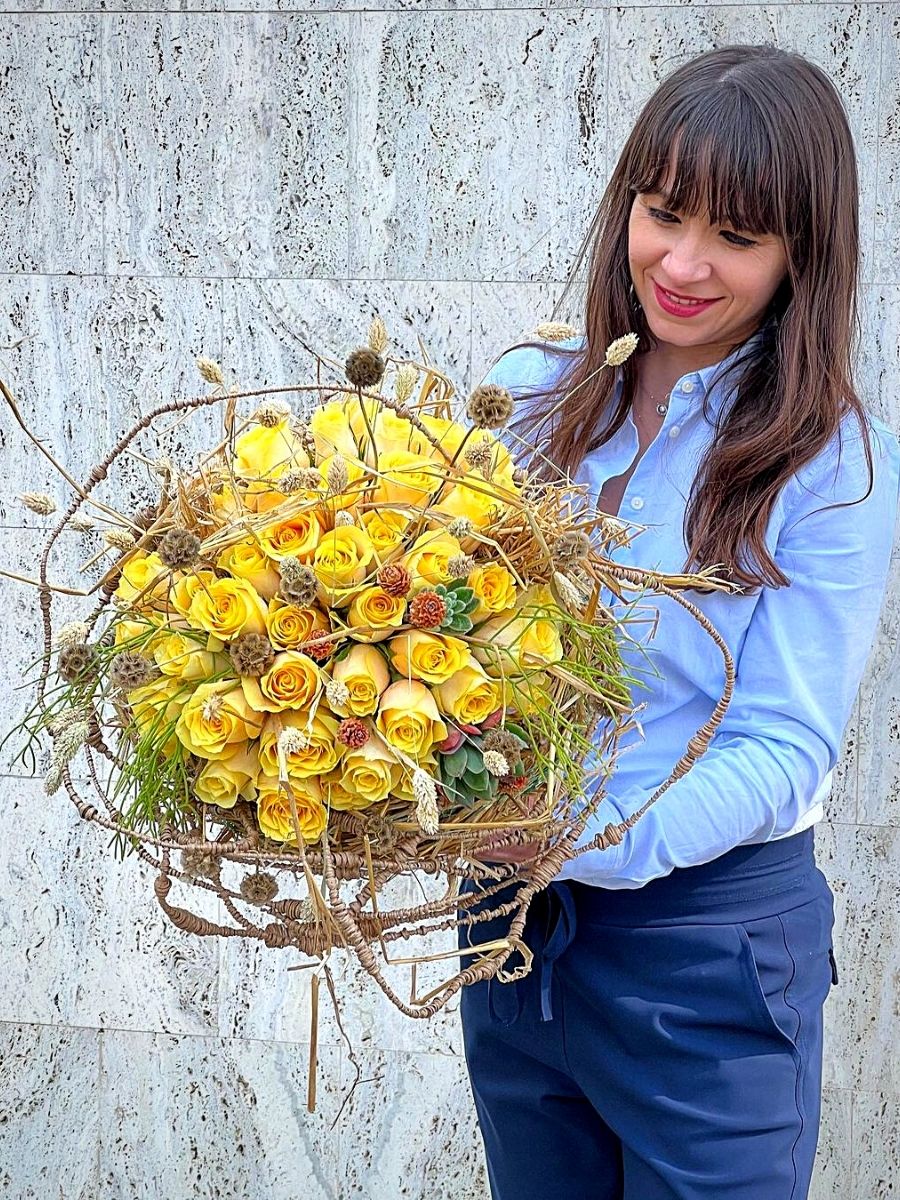 Fiori Bloemen Florist Petri Rijsdijk: "It's Truly a Beautiful Rose!"
Petri Rijsdijk, a florist and the proprietor of Fiori Bloemen having tried out Rose Eureka, expressed her delight and admiration for this variety.
Petri Rijsdijk:
"What a beautiful flower Rose Eureka is! It's strong, opens up a bit but not entirely and the color intensity is incredibly stunning; almost a kind of mustard color! It's a recommended choice for both bridal arrangements and summer bouquets. But it also makes a beautiful addition in the fall when combined with rich, intense orange tones. This is a truly beautiful rose!"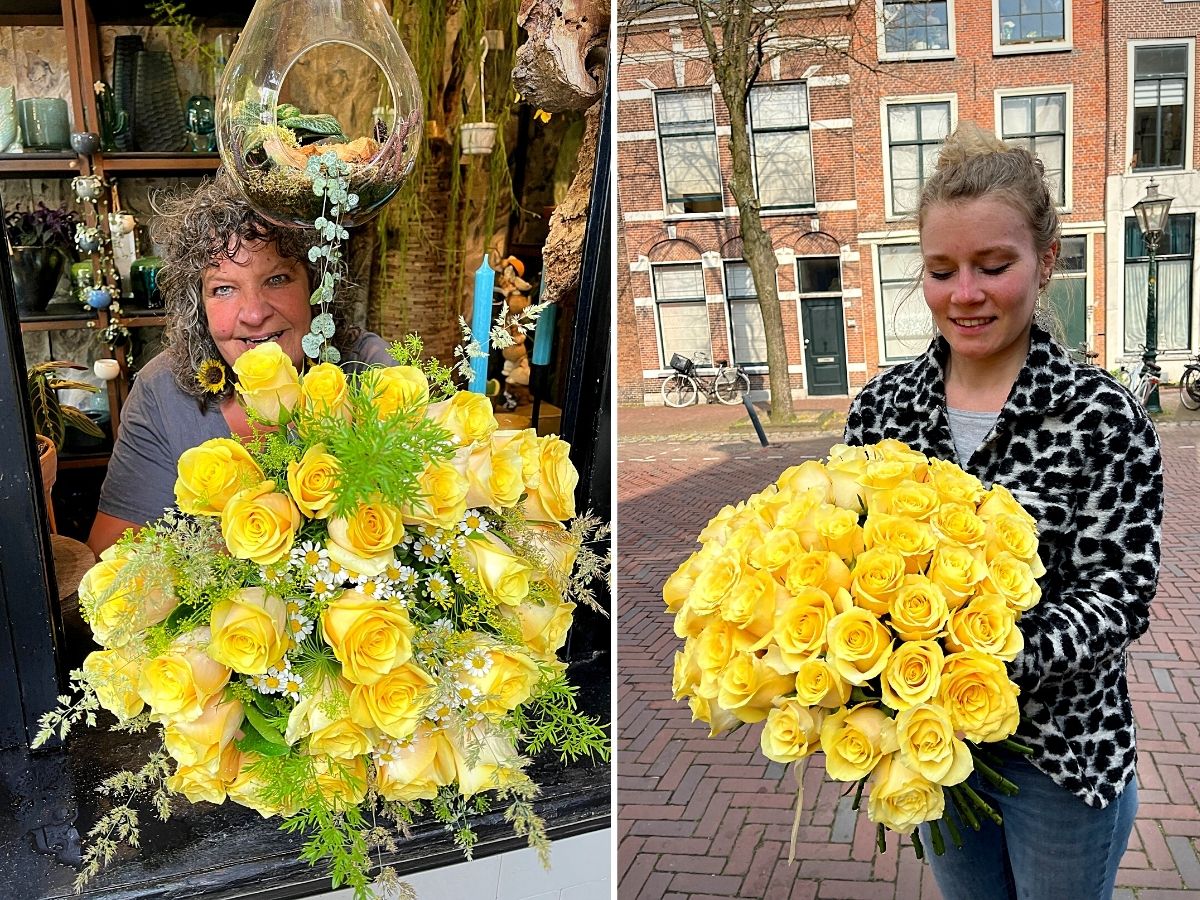 Florist Stephan Winzer Liked Rose Eureka Better Than Any Other Yellow Rose
Having tried out this rose, Stephan Winzer, a florist master and influencer who is based in Leipzig, Germany liked the flower; particularly its unique shade of yellow.
Stephan Winzer:
"The rose's color is very nice. Plus, it has very good durability. I like it better than any other yellow rose."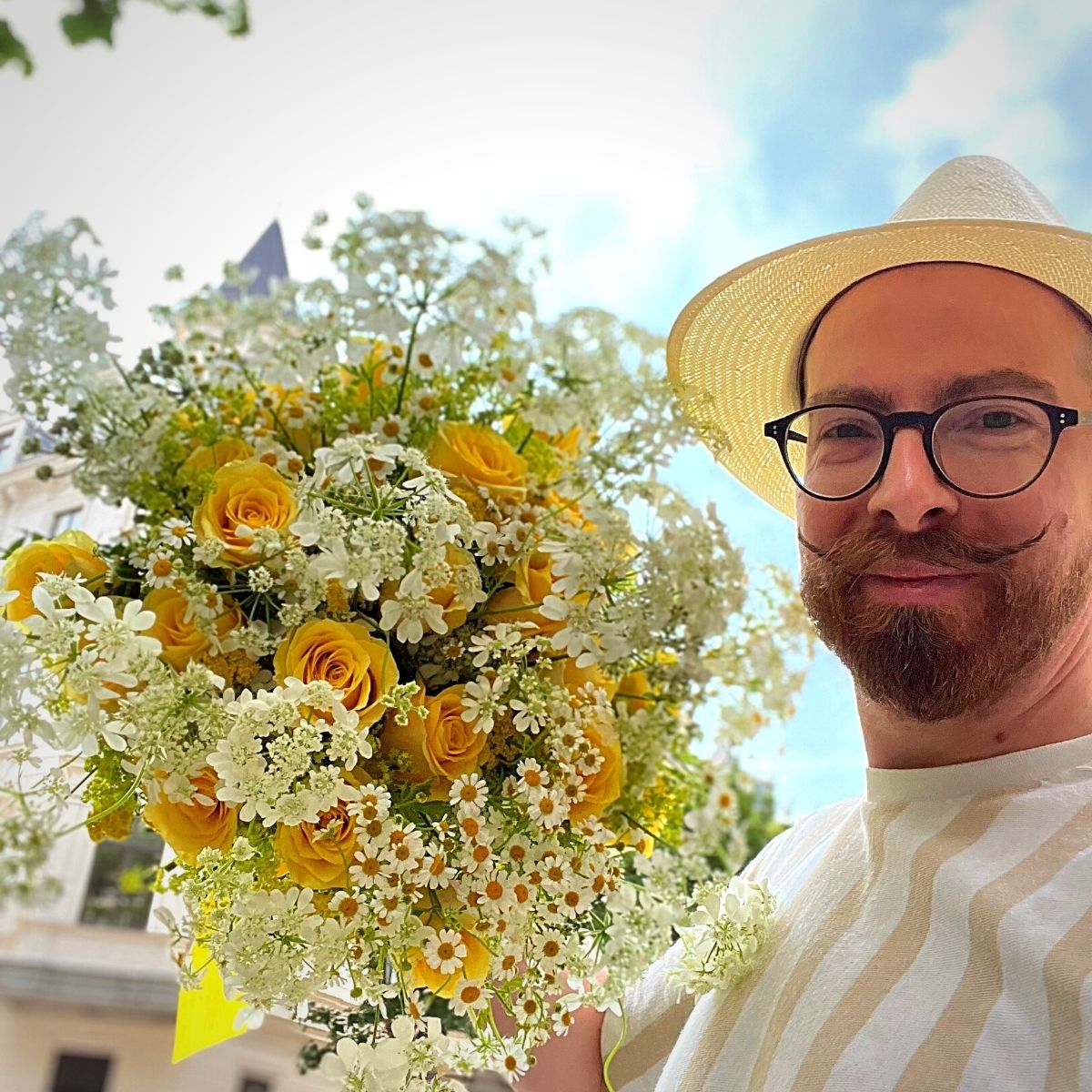 You as Well, Will Hardly Regret Using Rose Eureka!
The experts on everything floristry have aired their views on this rose, and their assessments are nothing short of auspicious because these observations are a true reflection of what this magnificent yellow rose is.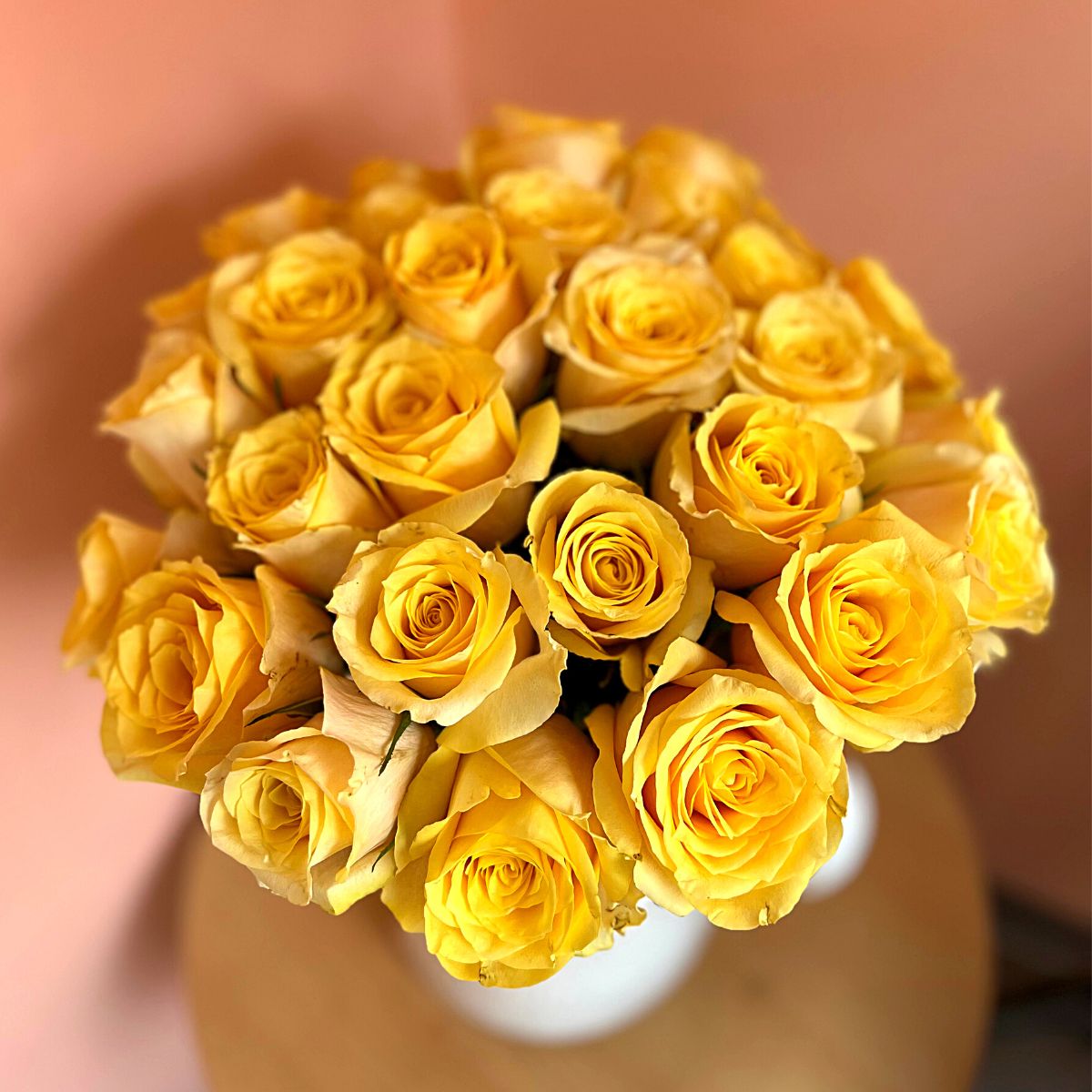 Have Your Own Eureka Moment!
Now, you have the opportunity to have your own Eureka moment. Rose Eureka is bred by Meilland, grown by Ayana in Kenya, and marketed by Decofresh Roses.
Feature image by Fiori Bloemen and header image by Gaétan Jacquet.