Social media accounts are an extension of a brand. Decorum has established a recognizable brand's voice throughout all types of branding – offline and online. This consistent voice helps them and their growers to be recognizable among its competitors in floriculture and to stay true to its values.
Decorum Social Media Accounts
When lining up the social media accounts of Decorum Company, you truly see a synergy amongst the outings of the brand. Each channel is totally up to date and shares significant information, inspiration, and knowledge with its followers. The social media feeds are filled with a great mix of behind the scenes shots, inspirational styled settings, background information, and attractive product photos. Be inspired by the social side of Decorum!
Instagram
Linkedin
@decorum-company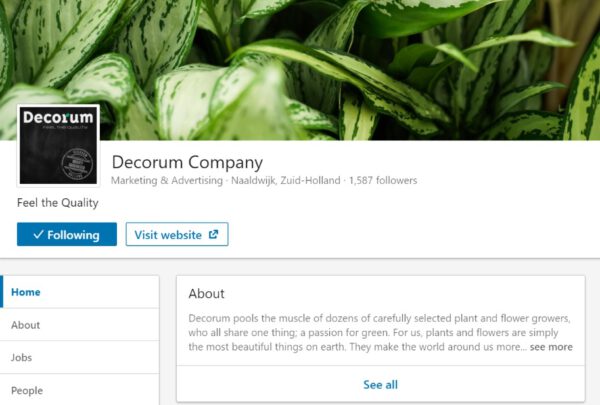 Facebook
@decorumplantsflowersNL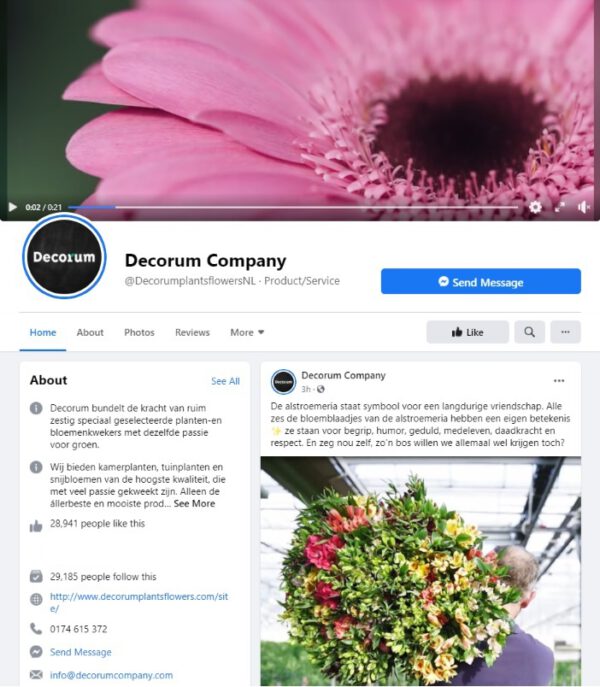 YouTube
@decorumcompany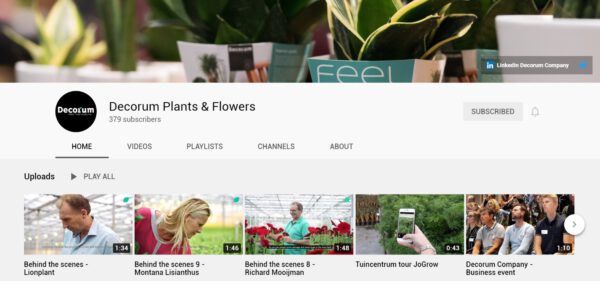 Pinterest
@decorumcompany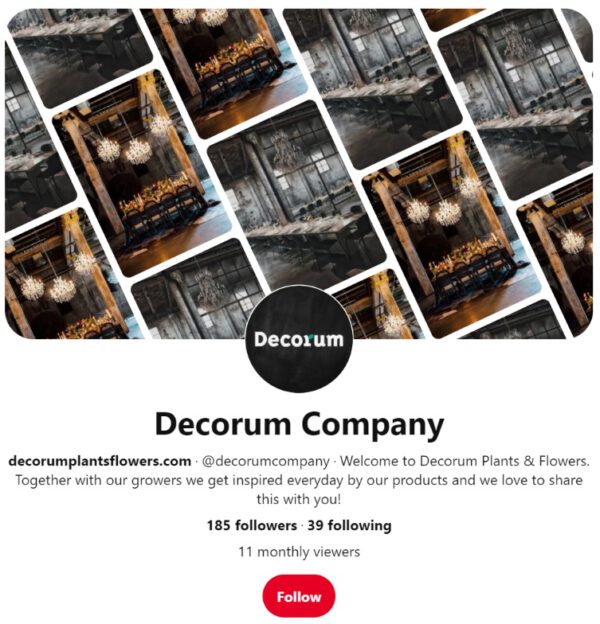 Twitter
@Decorumcompany