Kiwi lovers, it's time to listen up! Get ready to get your days and life filled with the most outstanding green Dianthus Barbatus Kiwi Mellow Cool by Selecta Cut Flowers. Trust us when we say they're prepared to soak you up in green and make you live your greenest, most beautiful days.
Meet Dianthus Barbatus Kiwi Mellow Cool- The Green Star of the Kiwi Collection
Drumroll please, because Dianthus Barbatus Kiwi Mellow Cool deserves a standing ovation. If you've never known perfection, you're about to experience it at first sight. Perfect why? Kiwi Mellow Cool's versatility along with a dreamy color can be mixed and matched in any bouquet and will always be impactful to the eyes. The possibilities to create with Kiwi Mellow Cool are endless, literally.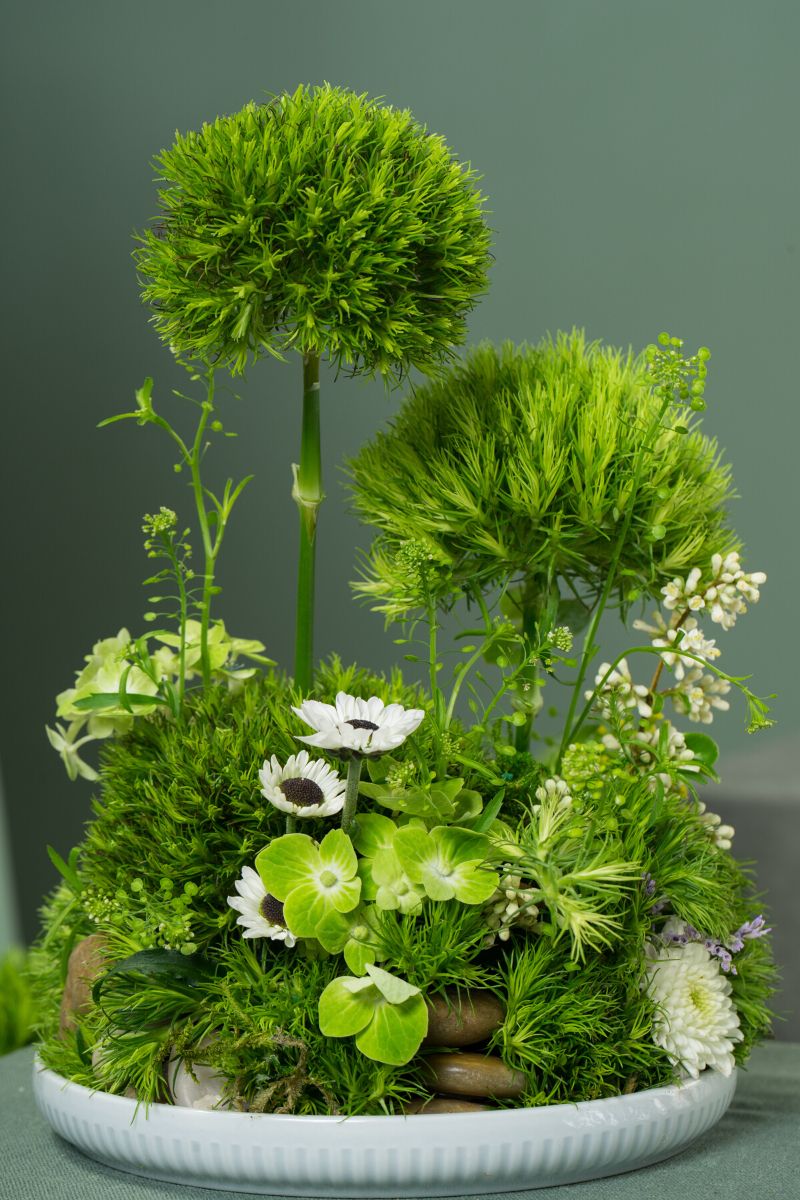 The Kiwi Collection Is Making Florists Fall in Love at First Glance
Talking in general terms, the Kiwi Collection is a stunning, provocative green collection that enhances a true green universe when seen and used in floral arrangements. But when talking specifically about the Dianthus Babatus Kiwi Mellow Cool, it'll take your love for green to the next level and you're about to know why.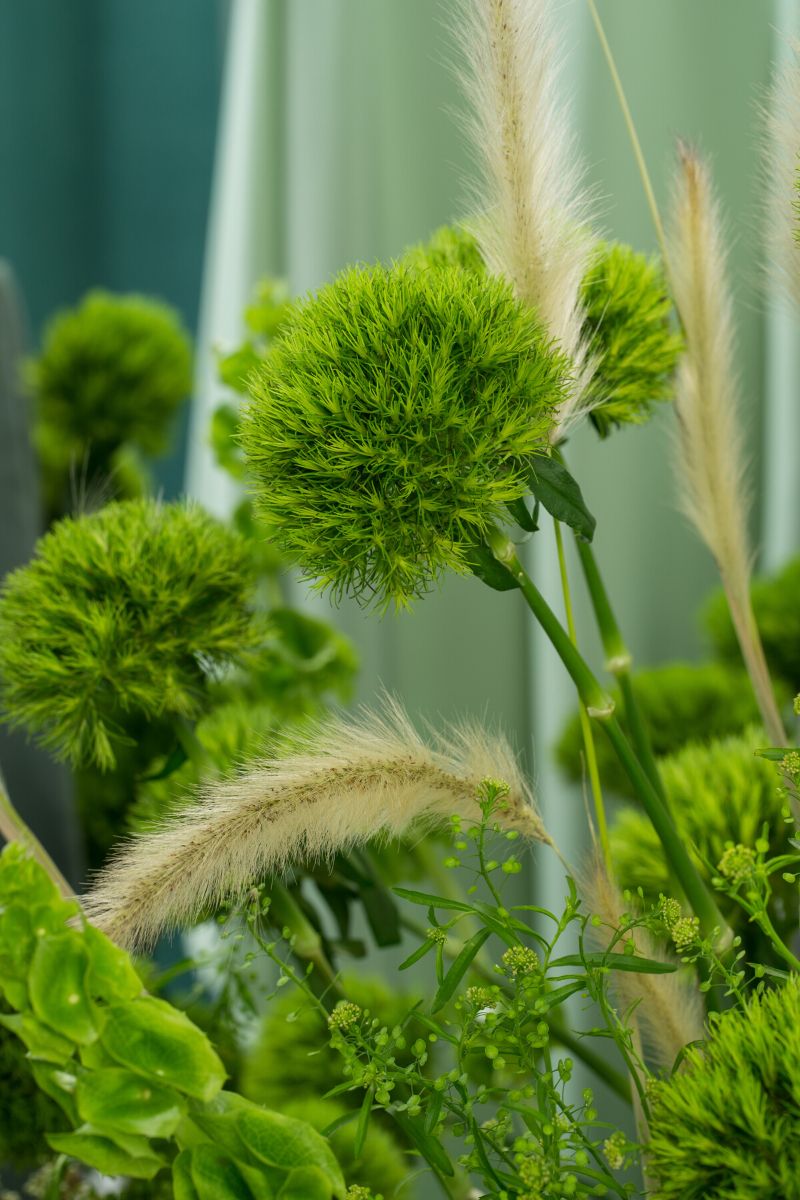 Why use other green-cut flowers when you can have Kiwi Mellow Cool? André Lek, Product Manager at Selecta Cut Flowers shares:
"We are confident that we're delivering a responsible and assertive product to the market, one that is already proving popularity around the world and reaching the high standards that Selecta one is known for."
Floral Designers Are Shocked With Dianthus Barbatus Kiwi Mellow Cool's Characteristics
You're in for a green, kiwilicious treat if you decide to use the latest novelty in the floral industry: Dianthus Barbatus Kiwi Mellow Cool. You may be wondering, why Kiwi Mellow Cool specifically? To kickstart the green adventure, one of the greatest benefits this flower offers is its everlasting green color even under cooler weather conditions plus having a ball that is smoother than the others. Advantageously, Kiwi Mellow Cool keeps this nice shape for many days, meaning it'll keep you longer company as well.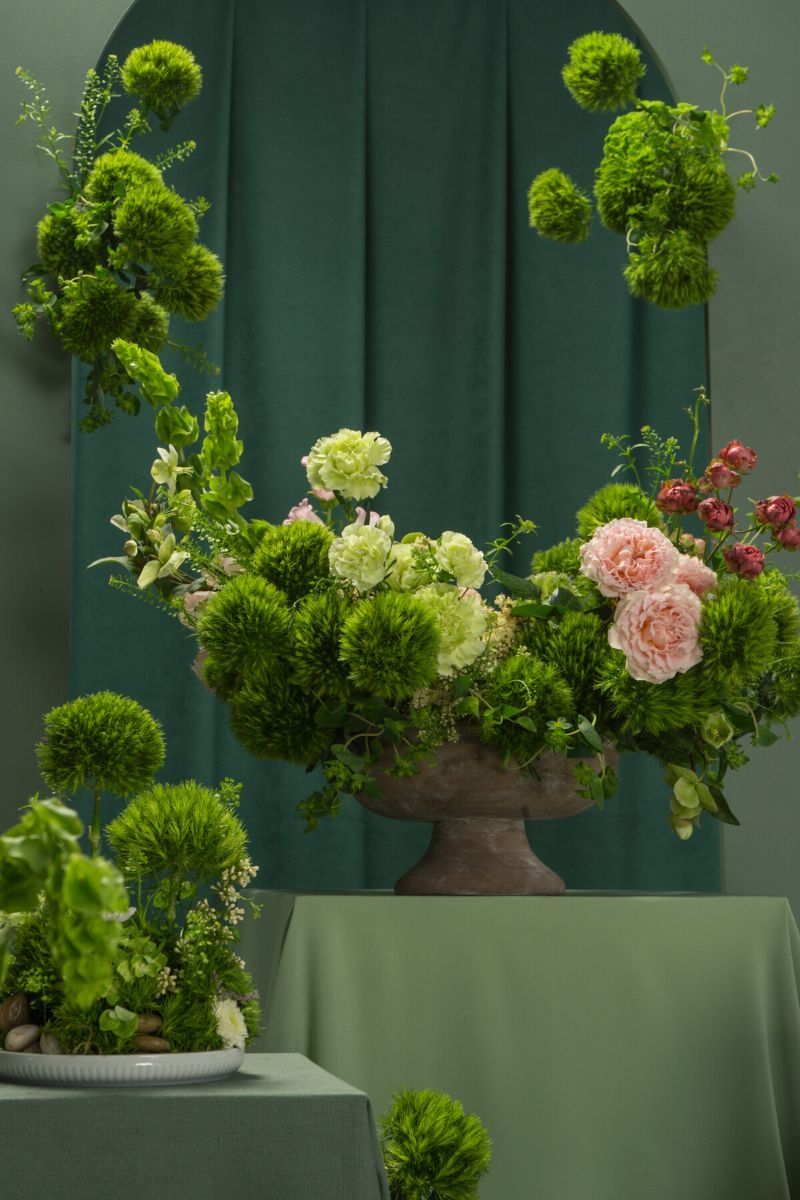 Floral designers have been talking non-stop about how this neon green flower has surely transformed their arrangements 360. Here's a little checklist of all the outstanding benefits it'll give your floral skills:
Their exceptionally large, perfectly ball-shaped green flowers will create an out-of-this-world floral creation.
The stem and head ratio is the perfect addition to a bouquet. Whether you want to create a bouquet only using Kiwi Mellow Cool, or want to mix it with other blooms, the result will equally be brilliant at all times.
Features a daring and intrepid green color like no other flower.
Dianthus Barbatus Kiwi Mellow Cool has an extraordinary long vase life, reason why floral designers love using it so much.
Straight, strong, and distinguished stems.
Will instantly add volume in a matter of seconds.
Withstands cooler temperatures, keeping its nice round shape.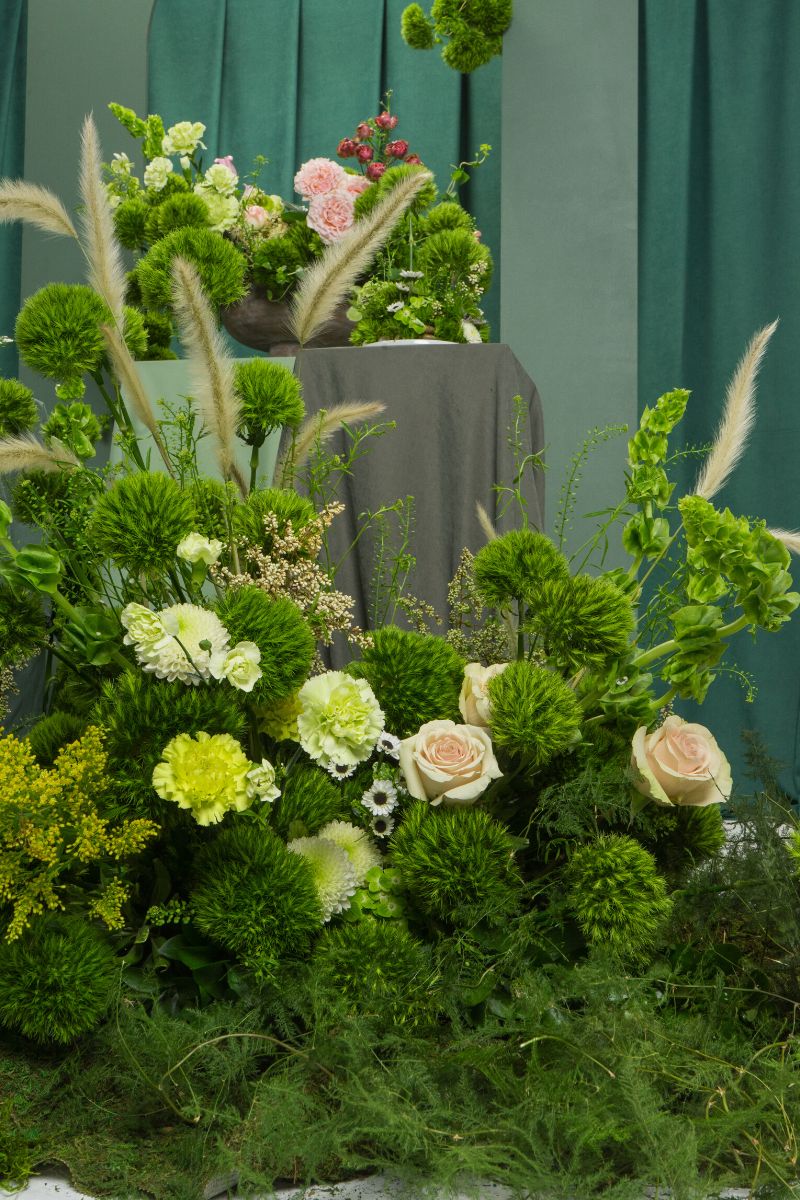 The Greener and More Kiwilicious the Better
The fully rounded shape, color, texture, stem development, and height of kiwi cultivars make them distinctive as you may have noticed.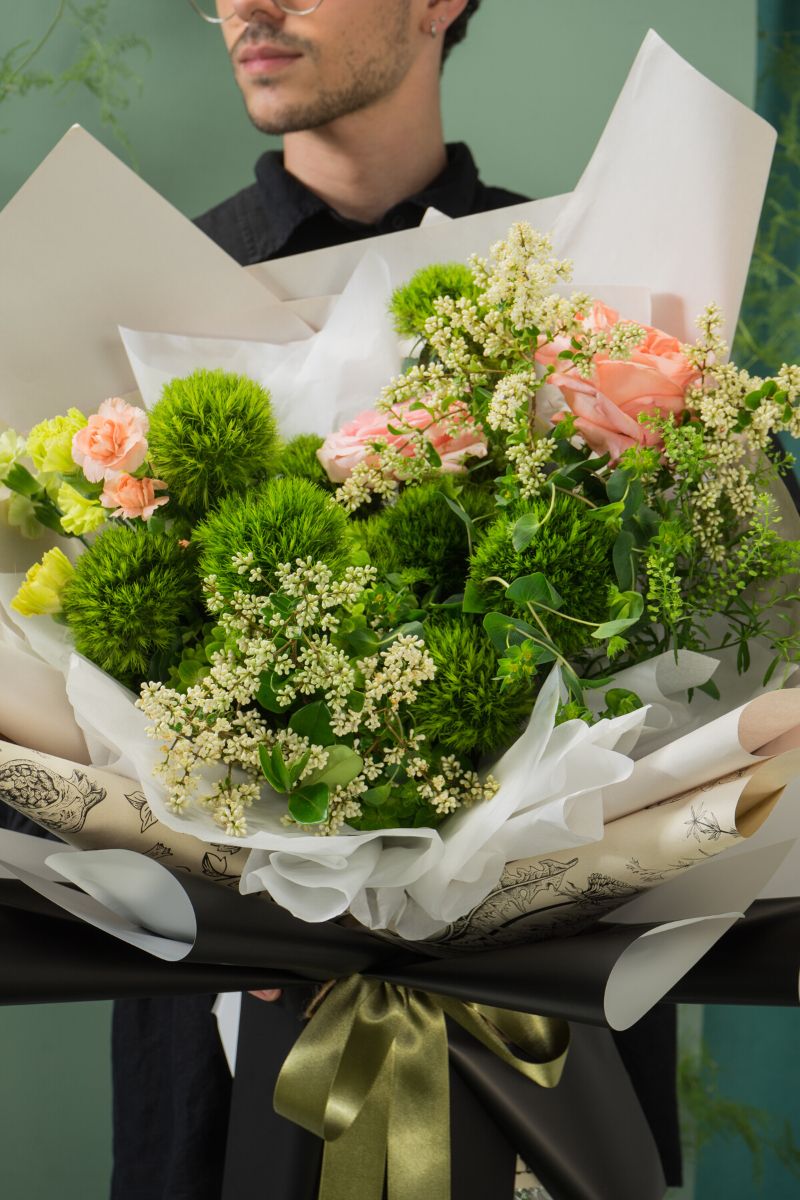 These kinds lack petals in favor of distinctive green hairs that come in a range of sizes, hues, and traits, giving them the ideal alternative to select from. Green will always find a way to impress, finesse and obsess over it.
Jump Into a Green World of Dianthus Barbatus Kiwi Mellow Cool
The beauty of the flower speaks for itself, wouldn't you agree? If you simply zoom in to see the detail of Dianthus Barbatus Kiwi Mellow Cool in every picture, you'll find yourself automatically immersed in a feathery-like natural green world.
No wonder why its plume and pointy-looking shape and structure have caused a true sensation around the world, making it a new favorite in the flower world. Welcome to the green paradise!
Floral Arrangements Using This Flower Are Absolutely Stunning
The ability of the Dianthus Barbatus Kiwi Mellow Cool to mix in and fuse with other flowers is beyond amazing. The most unique part of the flower is its strong green color which has the magical aptness and propensity to rapidly accentuate any floral bouquet.
What to Know About the Original Kiwi Collection
With its variations Kiwi Mellow, Kiwi Mellow Cool, and Kiwi Chocolate, the Kiwi collection offers an entire universe that inspires not only the trade but also florists and end customers. It's known as the collection that captivates and is "provocative at first sight." Selecta Cut Flowers recently added the Dianthus Barbathus Kiwi collection to their family, and cannot imagine their day-to-day without them.
One thing is for sure; they're here to stay, innovate, fill market gaps, and add value to their range by offering balanced, stable complete collections as well as premium products of the highest caliber for wholesalers and florists.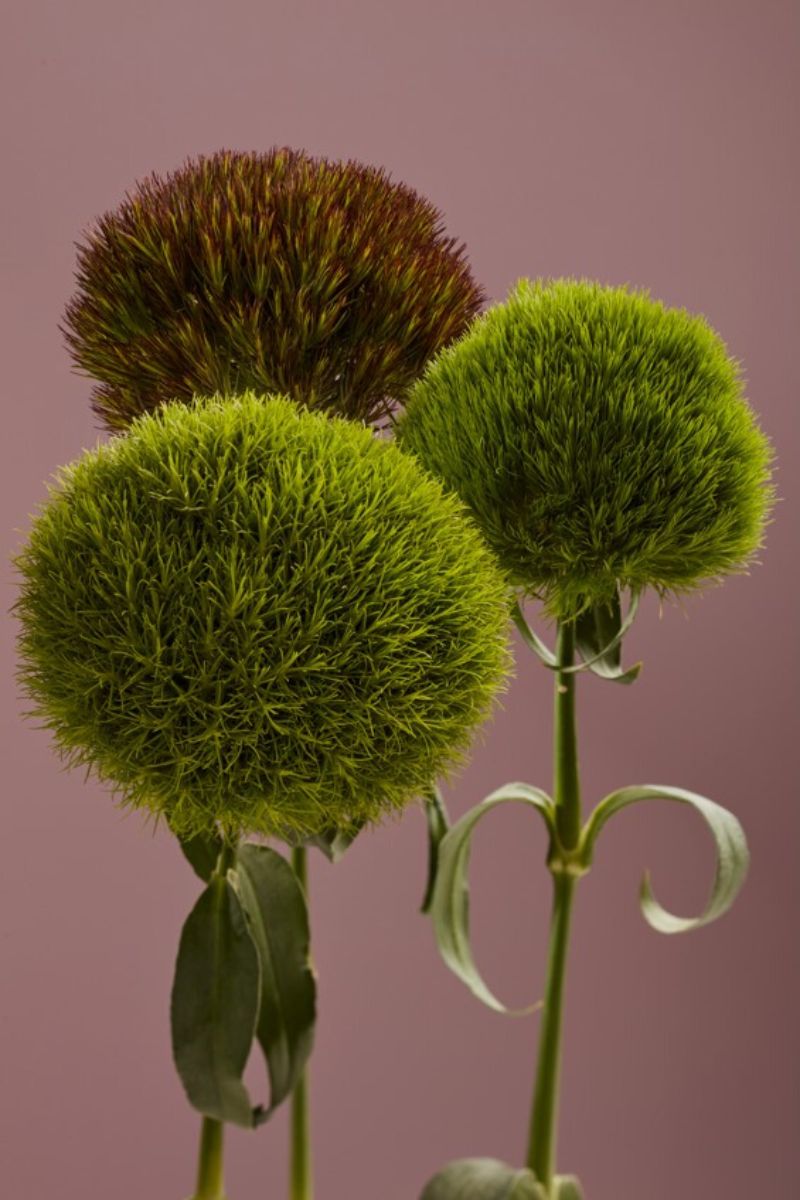 More About Selecta One Cut Flowers
The Selecta Cut Flowers group is a world leader in breeding, growing, and marketing innovative plants both ornamental and functional. Its breeding activities comprise bedding and balcony plants, houseplants, perennials, cut flowers, and young vegetable plants.
Serving All Relevant Markets Worldwide
Over generations, the Selecta name has become renowned for innovative breeding and outstanding quality in the young plant sector. With production sites and sales offices spanning Europe, Africa, Asia, and America, this breeder serves all relevant markets worldwide.