International Floral Design School Holland
From beginner to Master Florist, the Boerma Instituut gives lessons in floral design for everyone. Since the start of the school in 1980 people come from around the globe to study Dutch Floral Design in the heart of the flower world, Aalsmeer. Boerma Instituut offers different levels of floristry courses that are classified from basic to advanced to high-level techniques. The range extends from hobby to professional courses.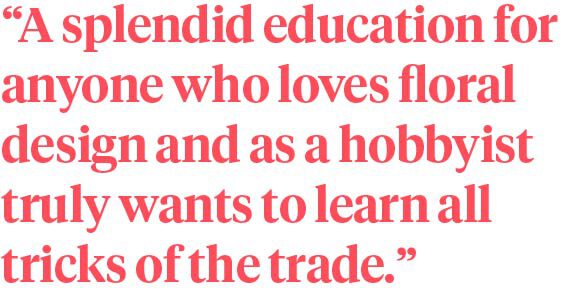 The Boerma Family
The Boerma family is in the flower business since 1896. In that year, the family started growing and selling flowers in Maastricht in the south of Holland. In 1985 the family started to conduct courses in English in Aalsmeer. From all over the world professionals come to the school, individually as well as in groups. For over 30 years now, Boerma Instituut® has been specialized in giving national and international professional floristry courses. Teachers at Boerma, such as Gregor Lersch, Sue McLeary, and Frédéric Dupré are very experienced and capable in teaching, demonstrations and giving workshops, in countries all over the world.
Boerma Floral Design on YouTube
During the Boerma flower arranging online demonstrations, teachers show their skills during a live stream on YouTube. Mike Boerma edits the videos using a video editing app in a shorter format for you to watch at any preferred time. During the following session, Mike creates a hand-tied bouquet, a foam-free arrangement fit for a hotel or restaurant and a big flower arrangement for events.
Floral Design Demo by Mike Boerma
Floral Design Demo by Carel Schenk
In this video, it is up to Carel Schenk to make three arrangements. Carel designs a freestyle hand-tied bouquet using (almost) only foliage! Would you like to see them create these designs from start to finish? Subscribe to the Boerma Instituut YouTube channel and watch the lifestream once they go live. More details about this Dutch International Design School can be found on their Thursd eduction profile.