Chef Loria Stern's flower cookies are almost too good to be true but they're pretty enough to be eaten in a single bite. The 39-year-old garden-to-table chef grew up in Ojai and attended the University of Virginia on a tennis scholarship until 2012 when she took a critical class on medicinal and edible plants that inspired her to merge two lifetime passions—food and nature—and transformed the trajectory of her career. It was until she appeared in the famous Shark Tank show that her career with edible flowers blew up.
Loria Stern on 'Eat Your Flowers'
After competing in one of Shark Tank's editions, Loria Stern had one thing very clear. She wanted everyone to eat their flowers and enjoy a delicious pastry or cookie with edible flowers as part of their decorative beauty. So how did Stern's whole journey with edible flowers start?
'Eat Your Flowers' started out of Loria Stern's tiny kitchen located on the 1890s-built Montecito, California estate. In 2016, while renting one of the cottages on the property, Loria began experimenting with the edible bounty that grew freely on the grounds, and although she did not attend culinary school, she did receive professional training via the hard knocks way by working long hours in dozens of kitchens and bakeries.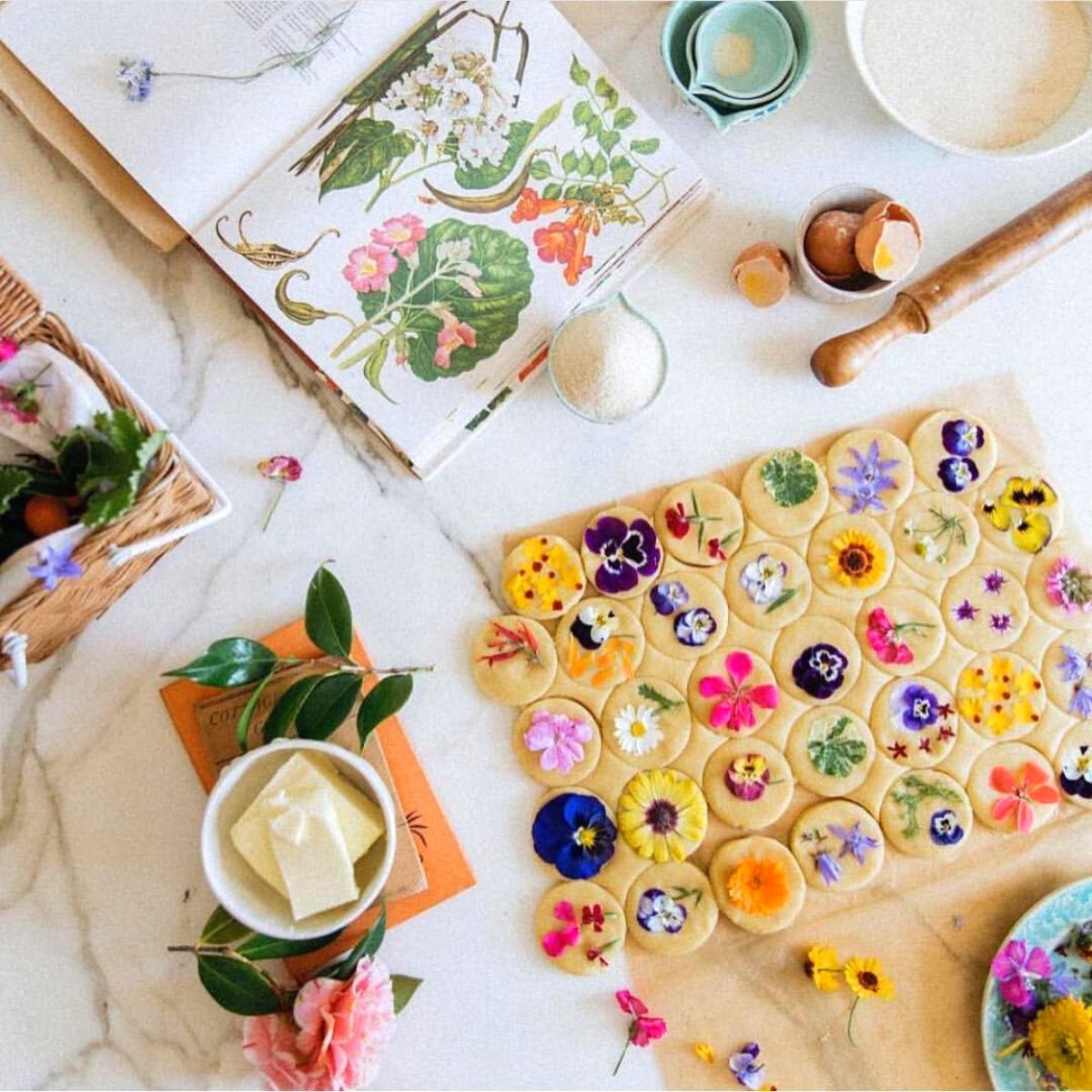 Loria's bright edible botanical designs have been featured in publications such as Vogue, The New York Times, Harper's Bazaar, and Oprah. The Los Angeles-based chef, baker, botanist, gardener, and artist rose to prominence as the creator of the botanical pressed cookie but has also made many other unique products that have been widely covered.
Stern has been building and creating 'Eat Your Flowers', a thriving bakery and catering enterprise that prioritizes local community, sustainability, and diversity, since 2016. She harvests from her own enormous flower garden, collaborates with local farmers to acquire seasonal and organic produce, and employs innovative waste reduction and water-saving techniques whenever practical.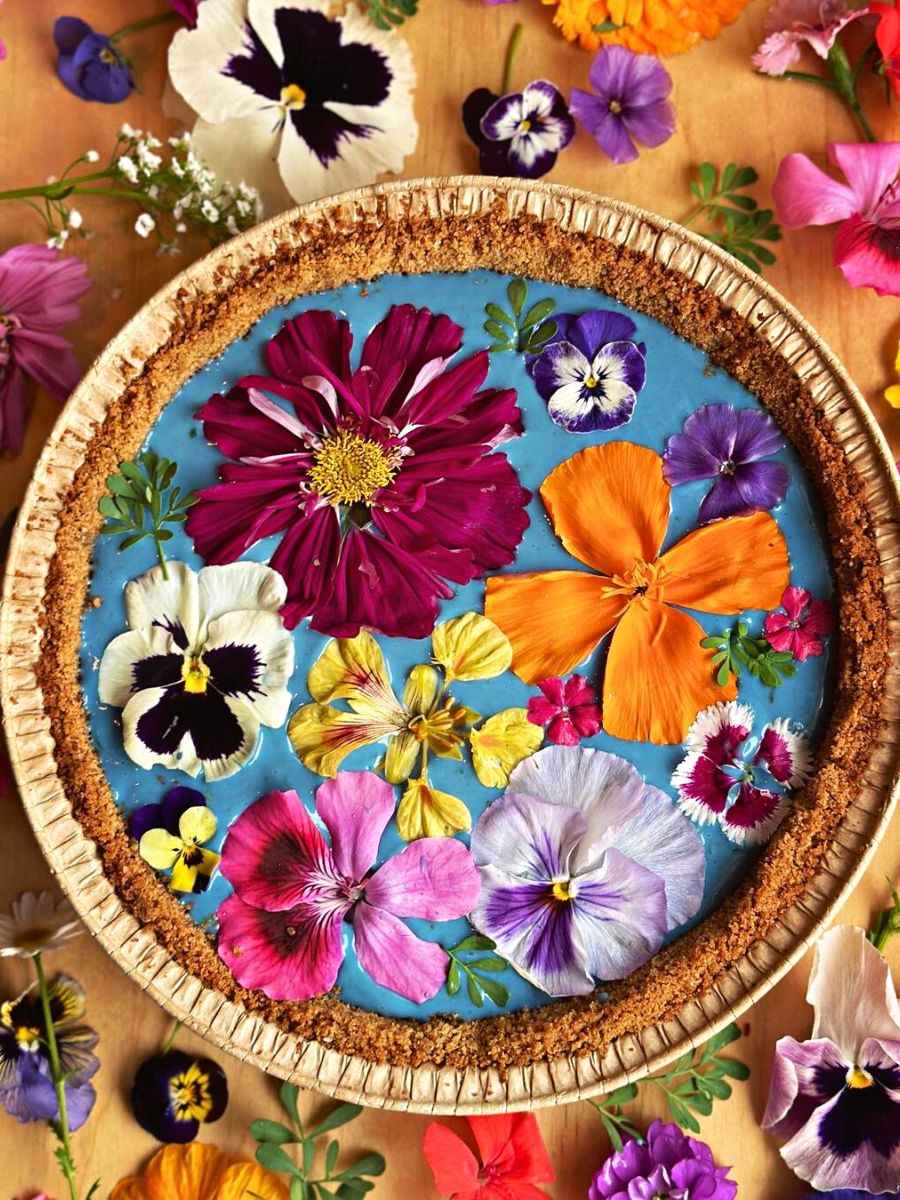 Celebrating the Medicinal and Nutritional Value of Botanical Ingredients
Loria's natural creations highlight the nutritional and medicinal significance of plant elements, as well as their innate visual attractiveness. She began employing edible plants in her baking and cooking as a professional visual artist and has subsequently learned strategies to best extract flavor and modify natural color. As a result, Loria founded the previously mentioned business where she converts flowers, herbs, and plants into a variety of attractive, nutritious, and delicious artworks almost too beautiful to be eaten, but hundreds around the world are now great fans of her floral edible work.
The 'Eat Your Flowers' Cookbook
Cooking with botanical ingredients for stunning visuals and delicious flavors while letting your creativity blossom was ultimately Loria Stern's goal and she accomplished it by creating her own cookbook with everything having to do with edible flowers.
For most of us, 'eat your flowers' might mean enjoying an edible blossom decorating a restaurant dessert on a night out. For Loria Stern, it's a way to bring nature into the kitchen, to play with colors and flavors, and to make every dish beautiful. She incorporates natural plant dust, pressed and fresh blooms, and vibrant herbs and veggies into her cooking for whimsical, gorgeous, and nourishing meals. In this endlessly creative book, she invites you to take advantage of this edible bounty to create your own, providing both her own recipes (and her favorite variations) and the foundational knowledge on how to incorporate botanicals into any dish.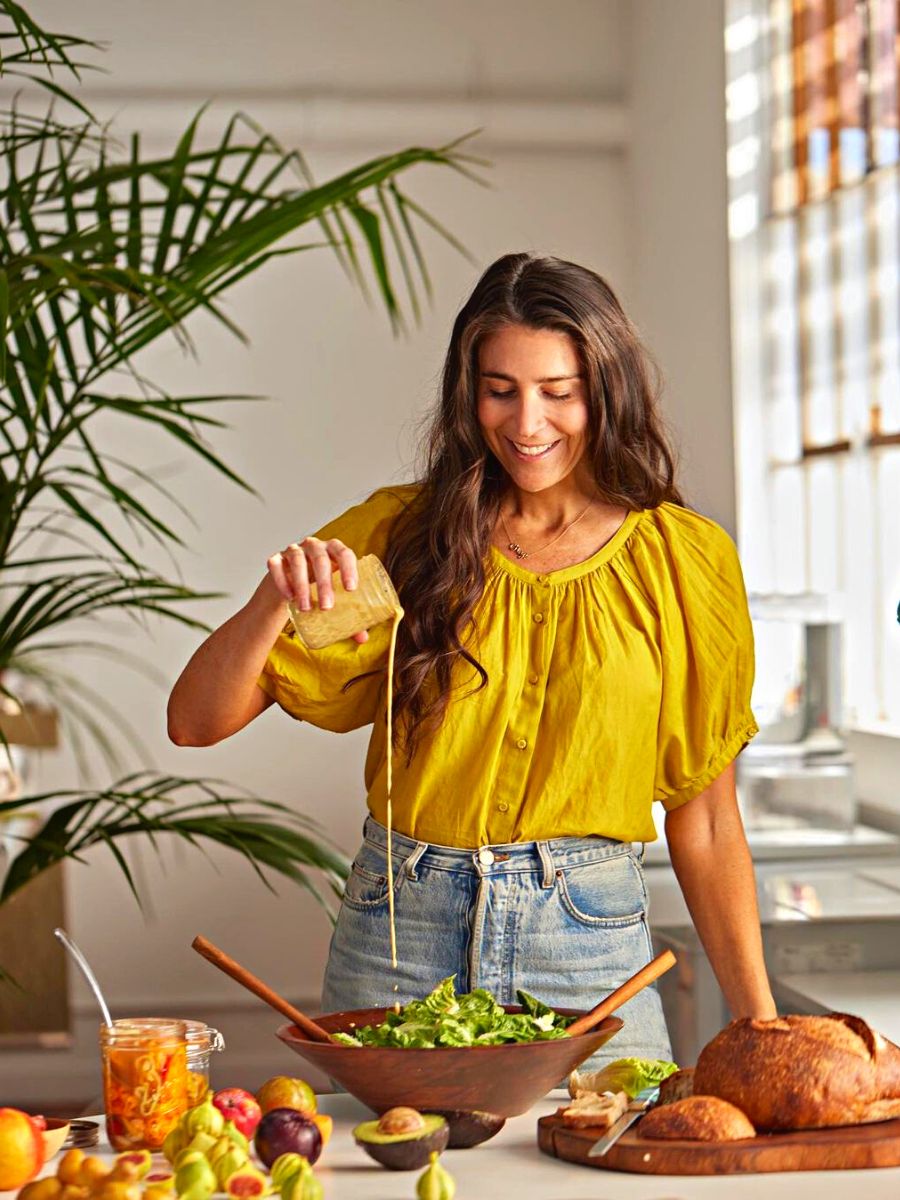 Loria shares how to get brilliantly colorful results from all-natural ingredients, such as an amethyst spread made from wilted purple cabbage and blended with nuts, which turns bright pink with the squeeze of lemon. But Loria's use of botanicals brings value far beyond just the visual—she is skilled at incorporating them in ways that make the most of their true flavors, enhancing each dish in taste as well as aesthetics. Breakfasts, appetizers, soups and salads, bread, vegetables, pasta and grains, meat, poultry, and seafood, desserts, and beverages all get floral enhancements in her cookbook.
If you wish to enter Loria's edible flower world and want to try her delicious recipes, make sure to shop directly on Loria Stern's website or buy Loria's cookbook on Amazon.