Flowershop and School in Italy
Angelica Lacarbonara has her own flower shop in Martina Franca, a beautiful city in Italy, Puglia. But she is also very eager to share her knowledge and to keep the learning process for herself going.

Agora Fashion Flowers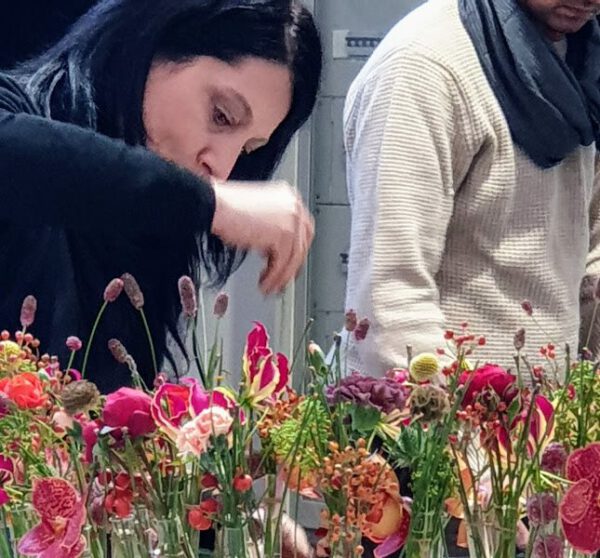 Because of COVID-19, Angelica had a hard time with the school
Agora Fashion Flowers.
All lessons were canceled. She started to teach online and give webinars, and also this way of teaching is successful. Agora Fashion Flowers invites Floral Design Teachers from all over the world. She likes the different styles that she can bring to her students. But of course, she also teaches a lot herself!
Time to Educate Yourself
Angelica:
"Of course I also take the time every year to go and take some masterclasses myself. Every year I leave space for my training, I travel abroad, and follow courses. Now I am taking a webinar course in the United States and soon another online education in Belgium."
According to Angelica, a florist needs to keep ahead of trends and techniques to be able to do a good job for the customer. Customers always need to see different things and be tempted to go back to their florist.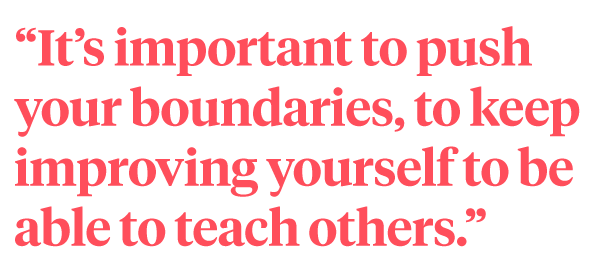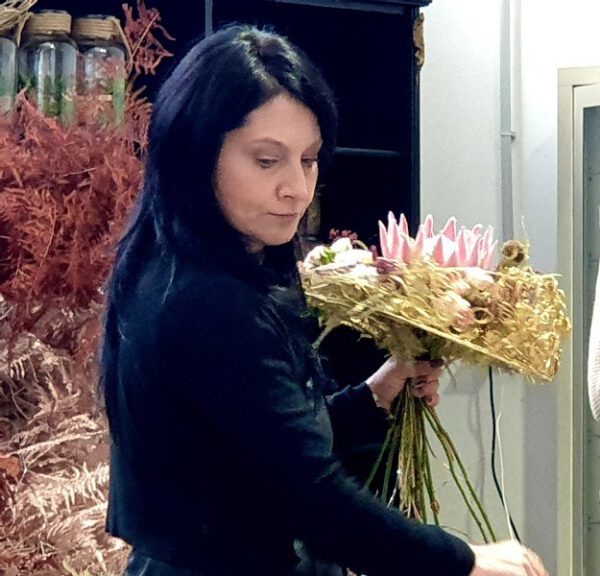 Plans for the Future
For the next month's Angelica has a nice program for students:
"Considering the COVID problem, we started with the autumn training, we have a course on the advanced florist's bouquet in two sets of three days each. Next, we will have a course on wedding trends 2021. On November 4th we start with a very nice course, an advanced course on color, where florists will have to draw inspiration from a famous painter, a painting that I will choose for them. They will have to create a bouquet on the structure and a floral arrangement, that represents the painting. I find it very interesting and stimulating as well as very creative. Then we will think about Christmas.  If COVID will allow it, we will work live. Otherwise we will end up hosting webinars."