Eurofleurs, a prestigious competition, nurtures young floral talents across Europe. Launched in 1998, this event has blossomed into a platform that showcases the artistry and innovation of emerging florists. With challenges that span from traditional arrangements to avant-garde designs, Eurofleurs celebrates the rich tapestry of floral creativity. This year's top 3 proves that one more time. The Winner is Benoit Barbin from France, the second is Anian Friedrich from Germany, and the third is Karoline Pedersen from Denmark.
Florint's Eurofleurs 2023 in Slovenia
This year's edition was held in Slovenia, Eueofleurs 2023 – the European Championship for Young Florists – took place in the historic Arboretum Volčji Potok botanical garden in Slovenia, from August 23 to 27 of 2023. It's organized by Florint, which stands for the International Florist Organisation. They are a European interest group, supporting and representing the professional florist associations of the world, and their 100,000's of member florists. Simply put, they are the continent's biggest, oldest, and most powerful network of florists!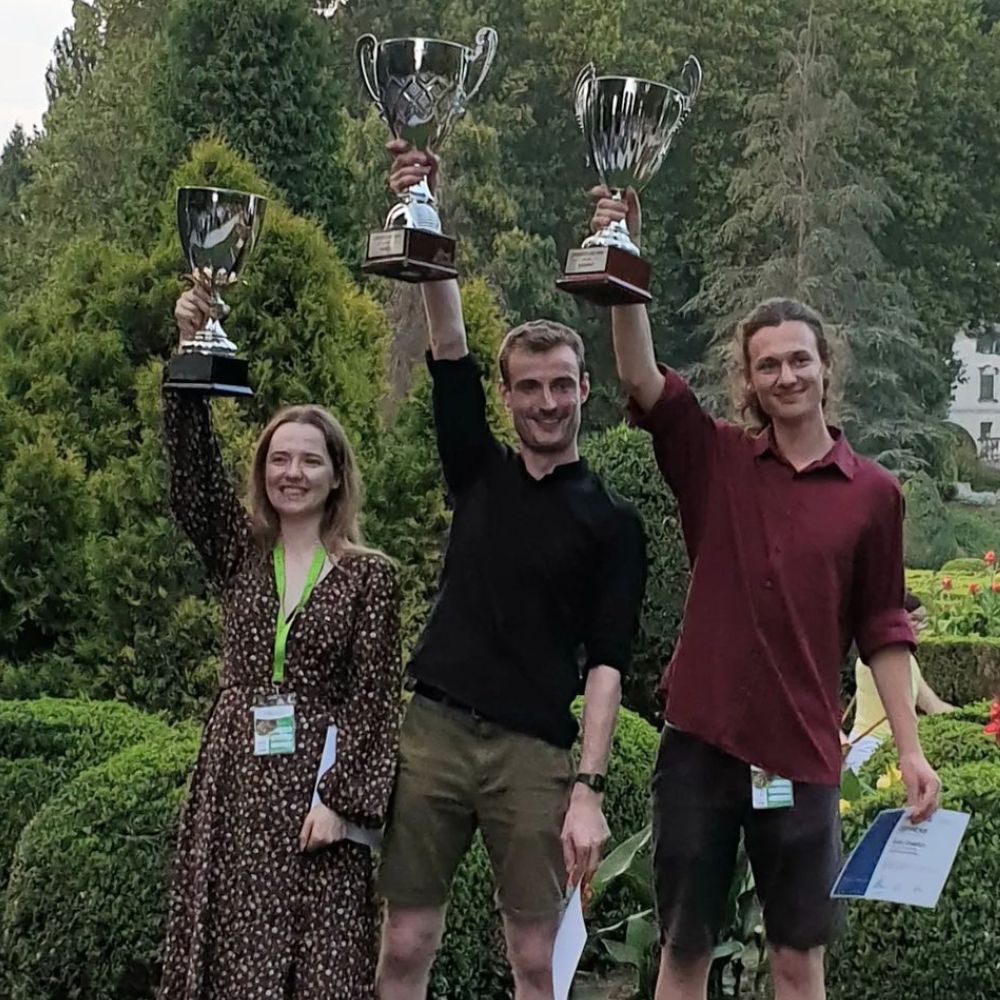 These twelve exceptionally talented young florists had successfully enrolled in the 2023 edition of Eurofleurs! They are the following competitors:
Catherine Burn, United Kingdom
Filip Hrouda, Czech Republic
Karoline Pedersen, Denmark
Benoit Barbin, France
Anian Friedrich, Germany
Esther Weijenberg, Netherlands
Justine Givron, Belgium
Massimo Bundi, Switzerland
Weronika Kwiatek-Binda, Poland
Maša Troha, Slovenia
Henrietta Sutus, Hungary
Maris Paas, Estonia
A powerful demonstration was given by Hanneke Frankema who is holding the Europe Cup of Floristry for the moment. It's already a year ago this great competition took place in Poland. If you want to take a look back at these winning designs of Hanneke and her assistant Max van de Sluis? Read about the European Champion 2022 here.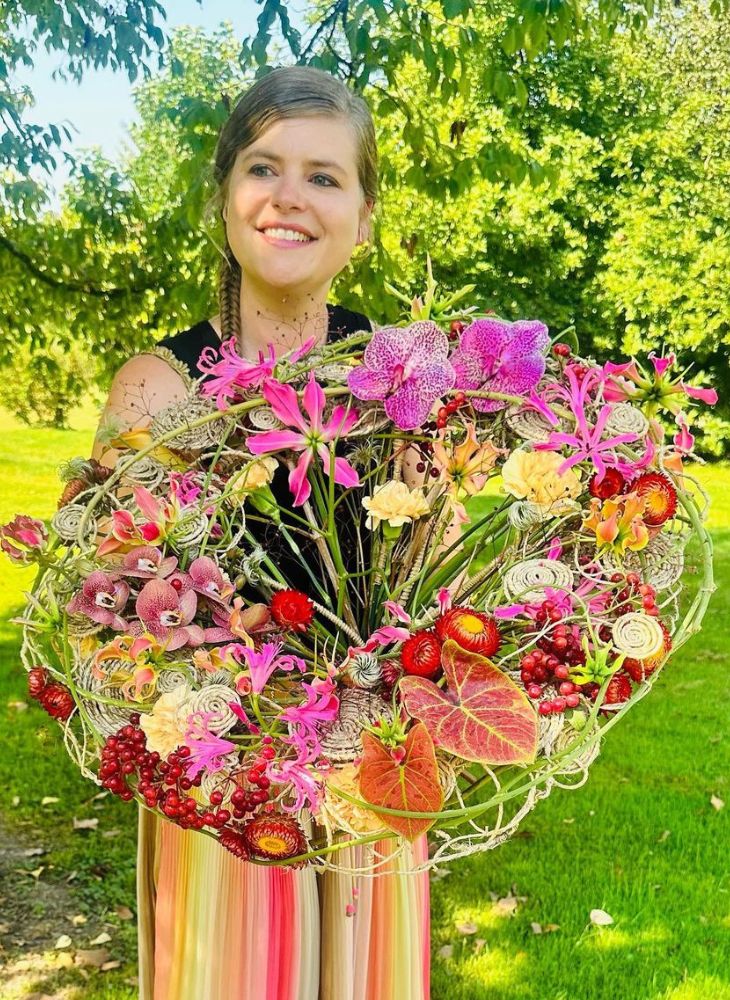 The Winner Is Benoit Barbin
Eurofleurs 2023 European Champion is 🏆🏆🏆 Benoît Barbin from France.
Benoit:
"What an amazing experience! I will never forget the honor and pleasure I had to represent my country 🇫🇷, share my work, and meet new florists ! I was assisted by the best assistant ever : @primeroze.
Thanks to our French federation @lesartisansfleuristes and @vegetalrungis @levegetalcestlavie for your support!
Thanks to @gil_boyard_florist_ @monsieur_le_fleuriste for following and mentoring me in my floral adventures, every time!
Thanks to @fredericdupreflorist @charline_pritscaloff_fleuriste @netvince to be there.
Thanks to all the family, friends and colleagues.
Happy to share the podium with @friedrichanian @karoline_bp and to succeed @gabornagyflorist."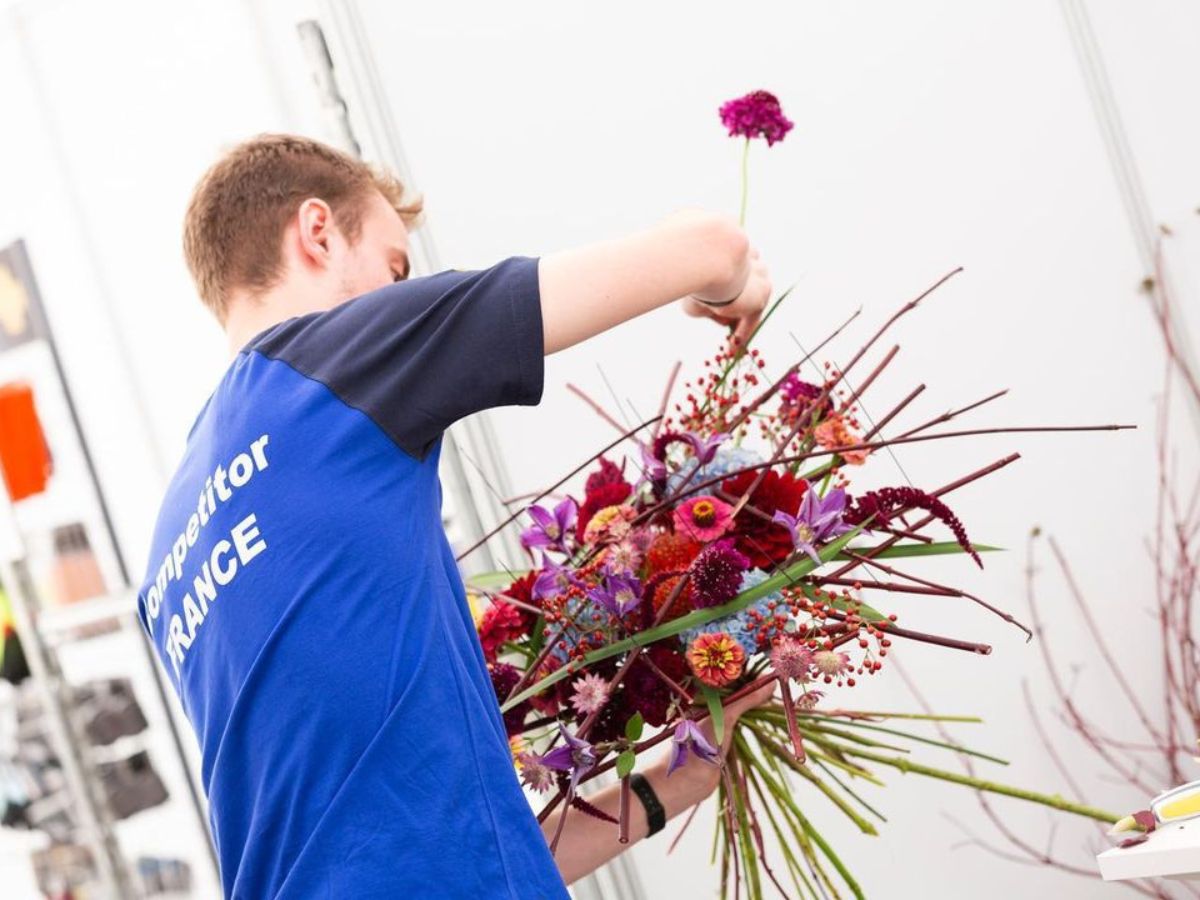 Arboretum Volčji Potok
The historical Park Volčji Potok extends over 85 hectares and is the most visited botanic garden in all of Slovenia. It draws many visitors from neighboring countries as well, with its seasonal garden shows. It provided a marvelous setting in which everybody enjoyed the competition.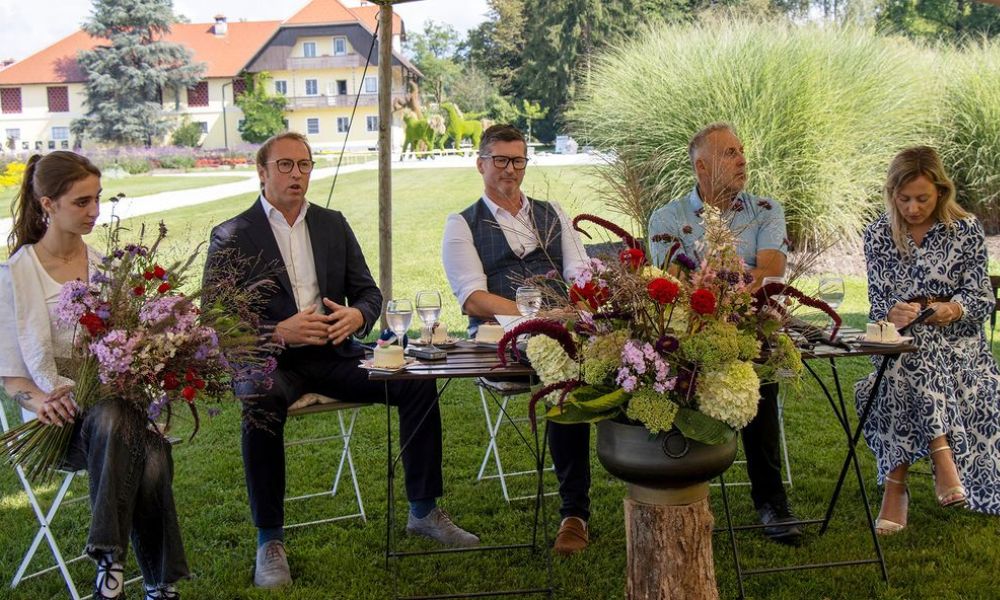 Five Floristry Tasks
Sustainability and a 'back to basics' approach to floristry were prominent themes of this European Championship for Young Florists. The competitors had to complete five floristry tasks:
'Trees Are My Friends' – a free arrangement
'Summer Dreams' – a hand-tied bouquet
'Romantic Picnic in a Flowering Meadow' – a picnic decoration
'The Legend of the Red and White Roses' – a bridal bouquet
'Nothing Can Extinguish the Flames of Love' – a surprise workpiece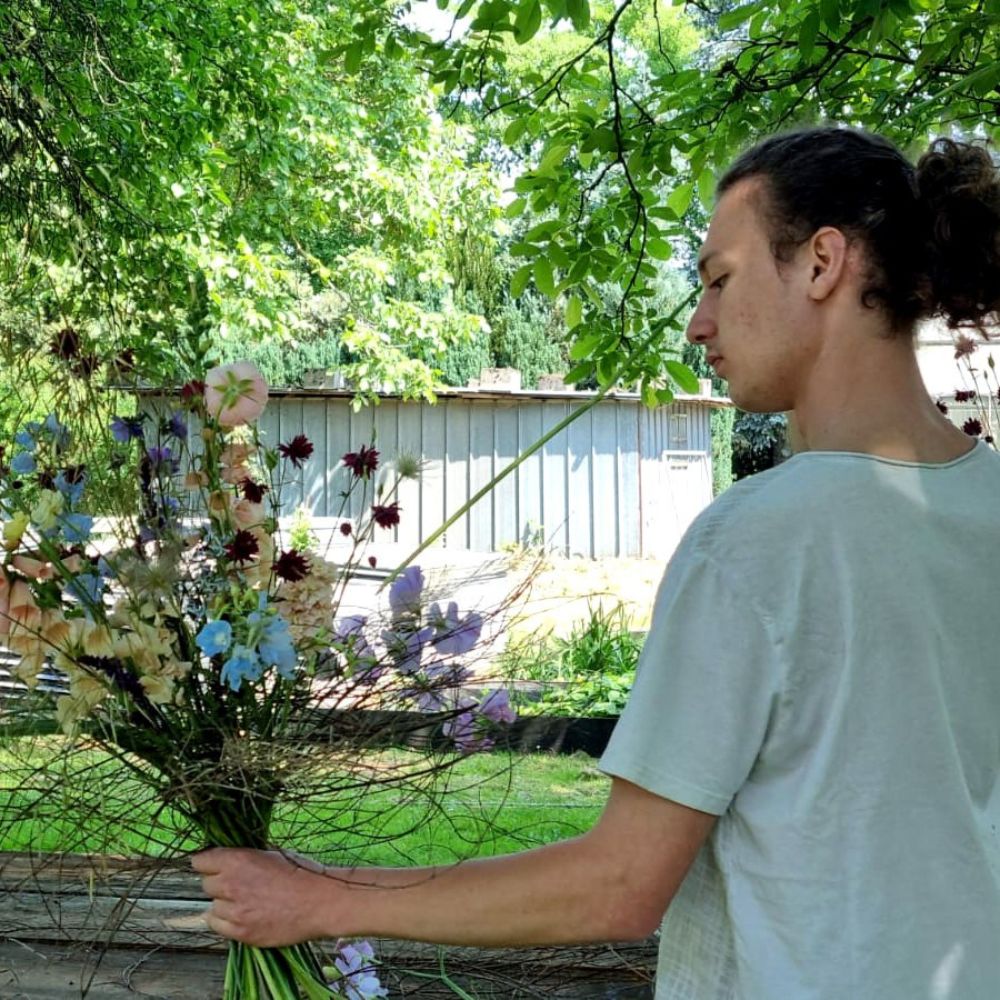 What Is Eurofleurs?
Florint's European Championship for Young Florists has a long tradition that goes back decades. Read all general information about Eurofleurs on their website.