On the weekend of 22nd May, Fleuramour Crystal & Flowers took place. In the beautiful Castle of Val Saint-Lambert in Seraing, a city in the French-speaking part of Belgium, 10K visitors admired all the flowers. Val Saint-Lambert is a brand of Crystal Glass, with its beautiful vases and more. This is the first time there is a Fleuramour Spring Edition, and hopefully there to stay for a long time. Fleuramour is one of the most internationally well-known flower festivals.
More than 40 local designers did a great job. All the rooms in the castle were decorated, and there was a competition for students and professionals. They made a table for teatime, and the florists of Seraign competed against each other. Floral educational programs from several schools made huge decorations with thousands of flowers and there was a pop-up market with all kinds of things from bulbs to plants, to jewelry, to clothes. Also the bookshop of Fleur Creatif, the famous magazine had its pop-up store there. Fleuramour Crystal & Flowers thrived for 3 days.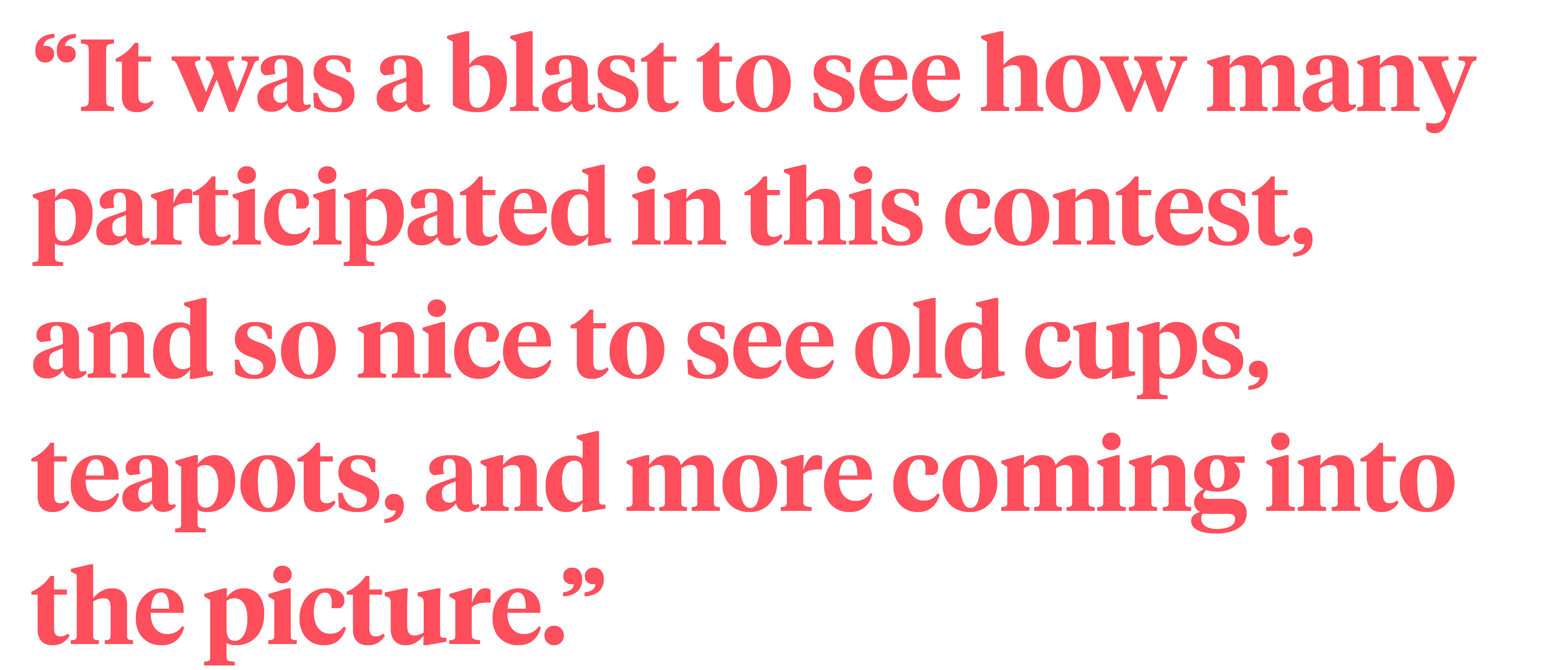 Fleuramour - Crystal & Flowers


Fleuramour is a world-known flower festival in the castle of Alden Biesen in Belgium. This year in September from 23 to 26 it will celebrate its 25th anniversary. Designers from all over the world are invited to do design in the theme Magic. But of course not only do big names in floral design want to show their art to the public, but also designers from just around the corner are eager to show what they can achieve. And the Castle of Val Saint Lambert with its beautiful museum of Glass Art was willing to host this. A lot of young talent showed its creativity and almost 10k visitors enjoyed all this beauty.


Val Saint-Lambert


Since 1826, Le Val Saint-Lambert has cultivated a rich tradition in the manufacture of crystal of absolute superior quality. Craftsmanship and passion for art translate into a timeless elegance that transforms homes and palaces into magical spaces. Val Saint-Lambert is an essential part of the cultural and industrial heritage "Made in Belgium". It is therefore a privilege to be able to transmit this age-old tradition of elegance and style to subsequent generations. And for Fleuramour to be held in this Castle gave them many opportunities. All rooms were decorated.

And the old Abbye a little bit further down the road was also part of the scene. Oldtimers on the first level with beautiful roses from De Ruiter making them even more authentic were there to admire, the decoration of Els Geerdens with the rainbow of freedom and peace was present in the center of this hall.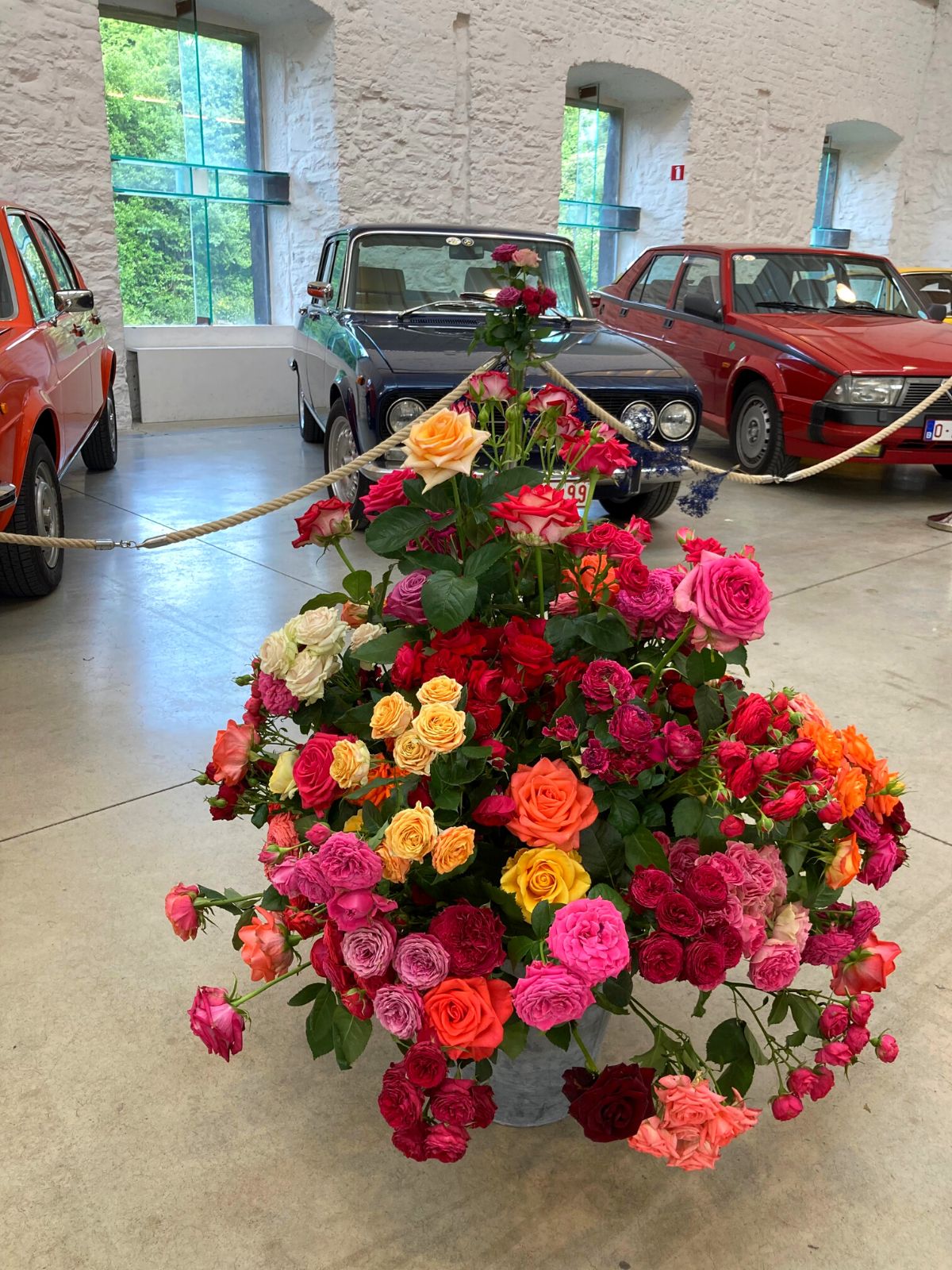 And the ground floor has two big rooms: one with the design by Mayflower from Brussels. Everything was thought of, it was a total experience of light, sound, flowers, and scent.


And one with the decoration of the school of Liege, where they used masks to make freedom flags... Big floral foam blocks of Smithers-Oasis Bio Collection carried so many flowers you didn't know where to watch first, and the sound of birds made it a real spring experience.


Teatime Competition


It was a blast to see how many participated in this contest and so nice to see old cups, teapots, and more coming into the picture. Not only old but also Japanese teatime inspired the floral designers. The effort they all put into their table was exquisite.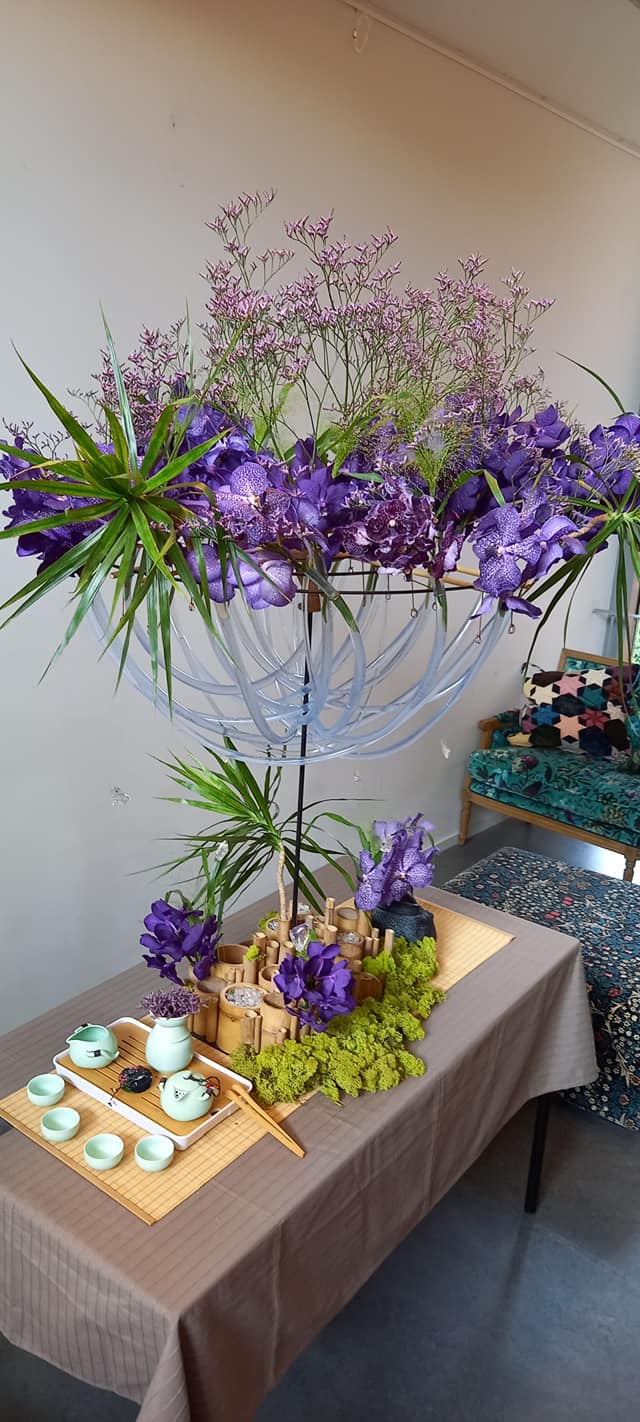 Marriage Room


Here in the museum of Val Saint Lambert people that have their civil marriage can get married in this authentic room with old furniture.
Maria Sofia Tavares and Marc Noëlle worked with flowers they had never seen before. De Ruiter's London Party® Roses opening gorgeous and so big, and these magnificent Delphiniums from Nico Wighert. Glorious Gloriosa gave a finishing touch to the wooden branched designs with protea, and a combination of the most beautiful materials.


Enjoy Some Good Food and Drinks


An event like this needs a good catering service too, and that was exactly what it was.
You could enjoy a nice gin tonic or glass of wine in the Crystal Bar. Where you could enjoy Viky Vangampelaere's design.