Marketing is an overly stated word in any strategy meeting yet ambiguously viewed. Businesses with an in-depth appreciation of the immense value of marketing, are steps ahead in the game. They are more eager to innovate, and tweak strategies to retain existing customers, while attracting more.
So what's the secret? Floral marketing does not have to be excruciating. In marketing flowers, the language is relatable and easy to execute. Here are five floral marketing strategies you can implement today. Remember these strategies apply regardless of your position within the floral chain, whether you are a grower, wholesaler, retailer, or florist these marketing strategies will change your perspective entirely.
Quick Tip, there will be a bonus strategy at the end.
Content Marketing
Strategic creation and distribution of content can be a game-changer you need for your floral business. However, content ought to be valuable, relevant, and reliable, with a key focus on the problem or the pain points such content is targeting. Just like any other strategy, the key is to first understand your audience and their preferences or issues they are dealing with. Being aware of this gives you a leg up in your content marketing strategy approach because you will draft your content from a point of knowledge.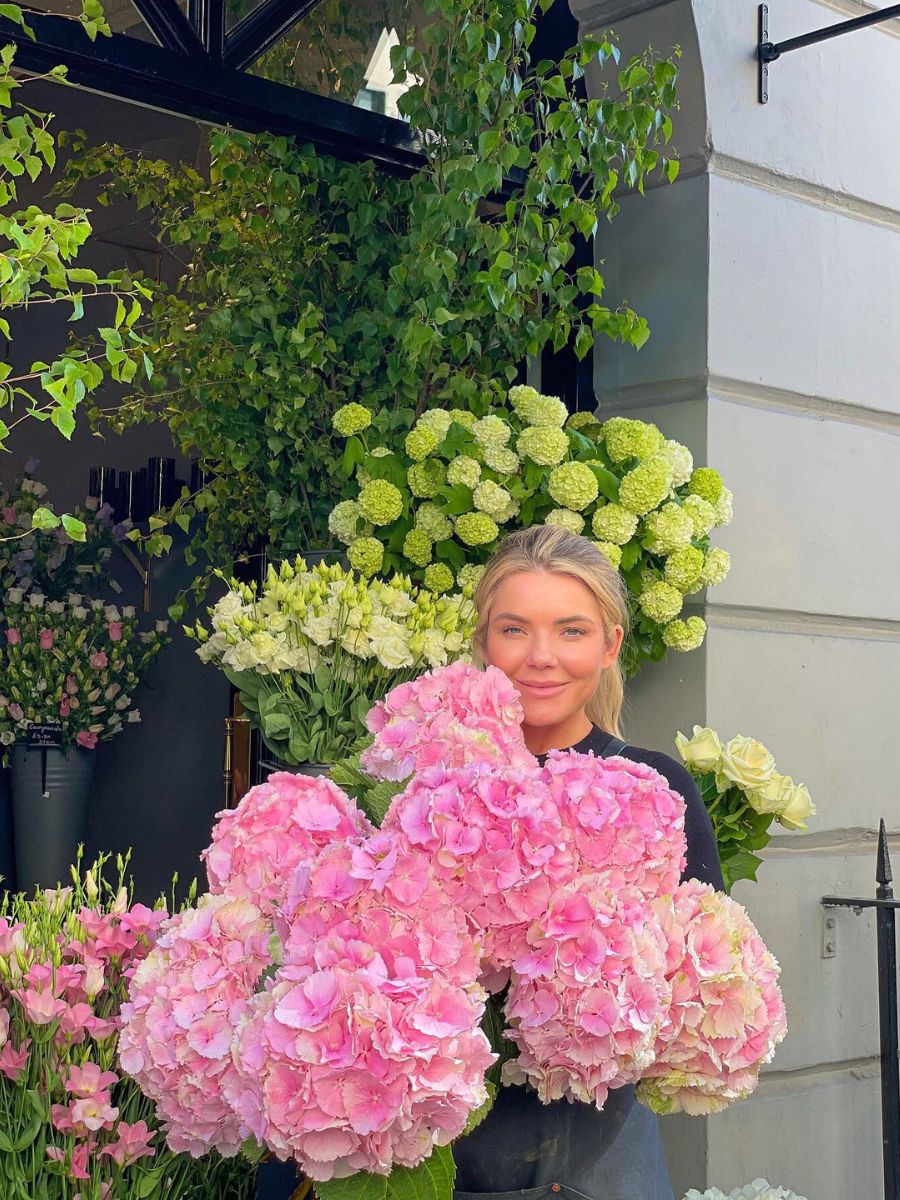 Some of the important boxes to check for your content include;
Value, enhance that your content has some value and is worth the audiences' time.
Relevance, it should be up to date and tailored specifically to the needs of your audiences, you should address them with your content.
Quality, strive to create high-quality content, this improves the audiences' engagement rate and their chances to constantly visit your website or engage with your content again in the future.
Search Engine Optimization and content marketing should incorporate SEO as part of the content marketing strategy. This will enhance the business's Google ranking and chances of gaining more leads in the process.
Consistency, once you are down this road, you have to show up every single day, to share content whether on your site or other external platforms consistently. Your presence creates the desired brand awareness and customer engagement.
Email Marketing
Set up a subscription link to your newsletter via the website, to tap on the traffic flowing due to a well-executed content marketing strategy mentioned earlier. Once you have accumulated a substantial amount of subscribers, understand these are potential leads, who are eager to learn more about your floral business, products, and services. Segmentation is crucial to exploit your list with a laser focus, this will aid in the personalization of content and inserting a perfect call to action in the end.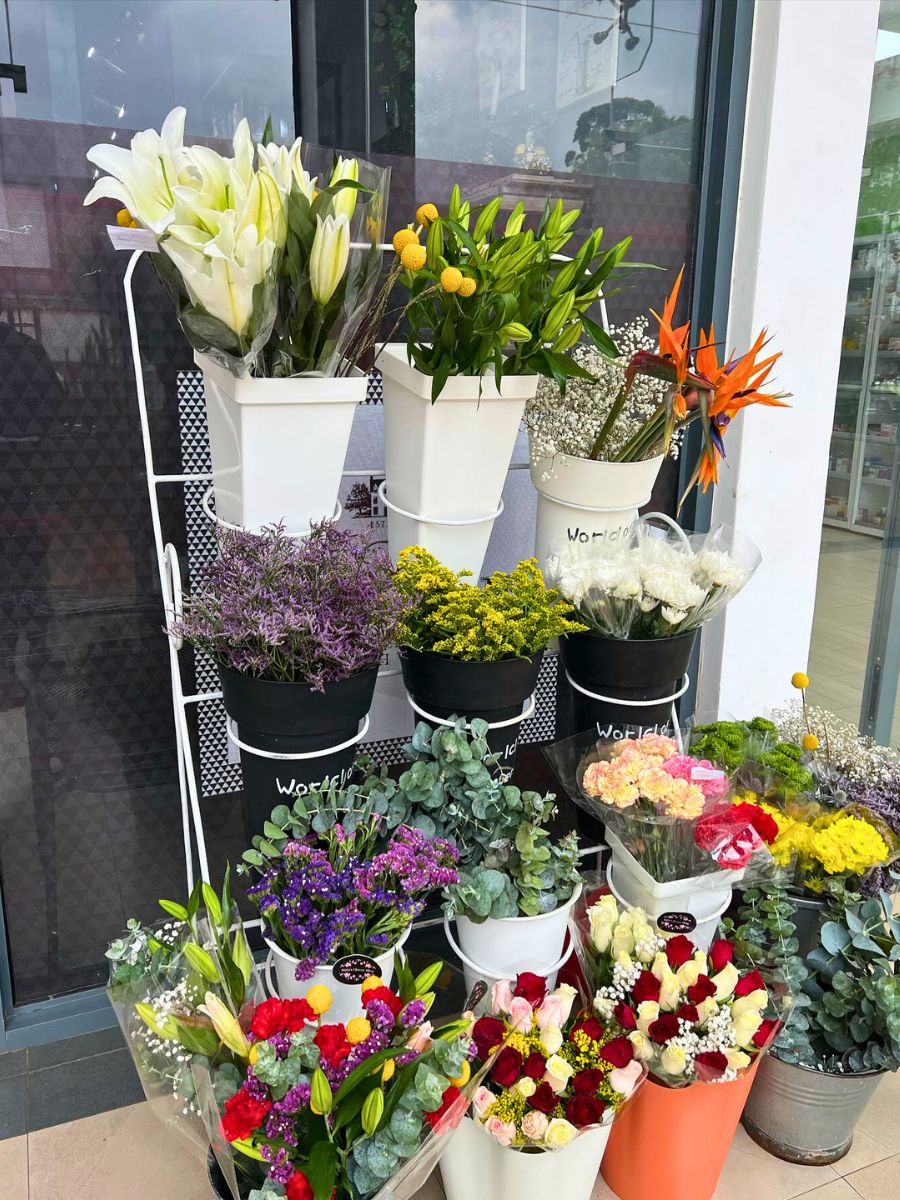 Capitalize on your strength to produce content to also compile relevant and befitting content weekly or twice a week for your newsletter. Send this newsletter to your target group based on your marketing objective for the week. Address the recipient by their names, this is a great way to get them interested in what you have to offer.
Email marketing is a great way to create awareness regarding new products, services, or discounts you have in place for the week. Ensure to always include a call to action, to compel your target customers to take the needed action. Review the metrics to understand the success of this strategy and identify ways to improve further.
Social Media Marketing
Social media marketing is an integral digital marketing tool you should not miss in your floral marketing strategies. Identify platforms that best suit your marketing strategies, whether Instagram, LinkedIn, Twitter now X, TikTok, or Facebook. Social media marketing is an effective way to promote your products, and services while creating brand awareness in the process.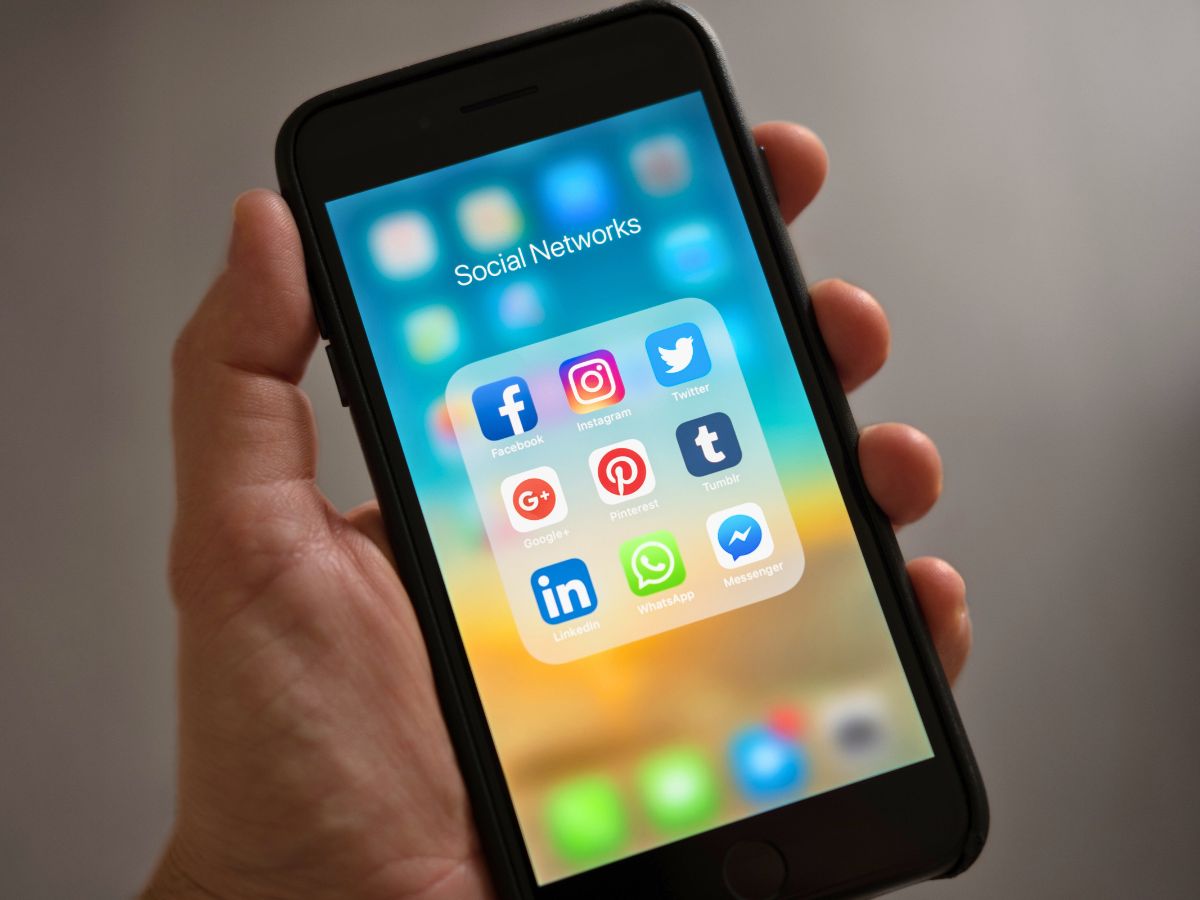 Create high-quality content, which can be in the form of visuals, or pictures based on the recommended sizes for every platform, and share consistently. Of course, technical details like appropriate time to post, posting frequency, and hashtags to use are necessary to enhance the engagement rate of your posts and following. The creation of content should be from a place of addressing the needs of your customers, this will compel them to share with their networks, boosting engagement rate and reach.
Social media platforms can interlinked with an e-commerce platform, to bolster your sales and help you avoid the limitation of geographical barriers that come with selling offline.
Build an E-commerce Platform
E-commerce platform comes fourth for a reason, when you have executed and succeeded with content, email, and social media marketing strategies, it is time to convert those leads into sales. Adopting e-commerce for your floral business, will not only provide a convenient way of shopping for your customers but it will improve your revenue in the long run.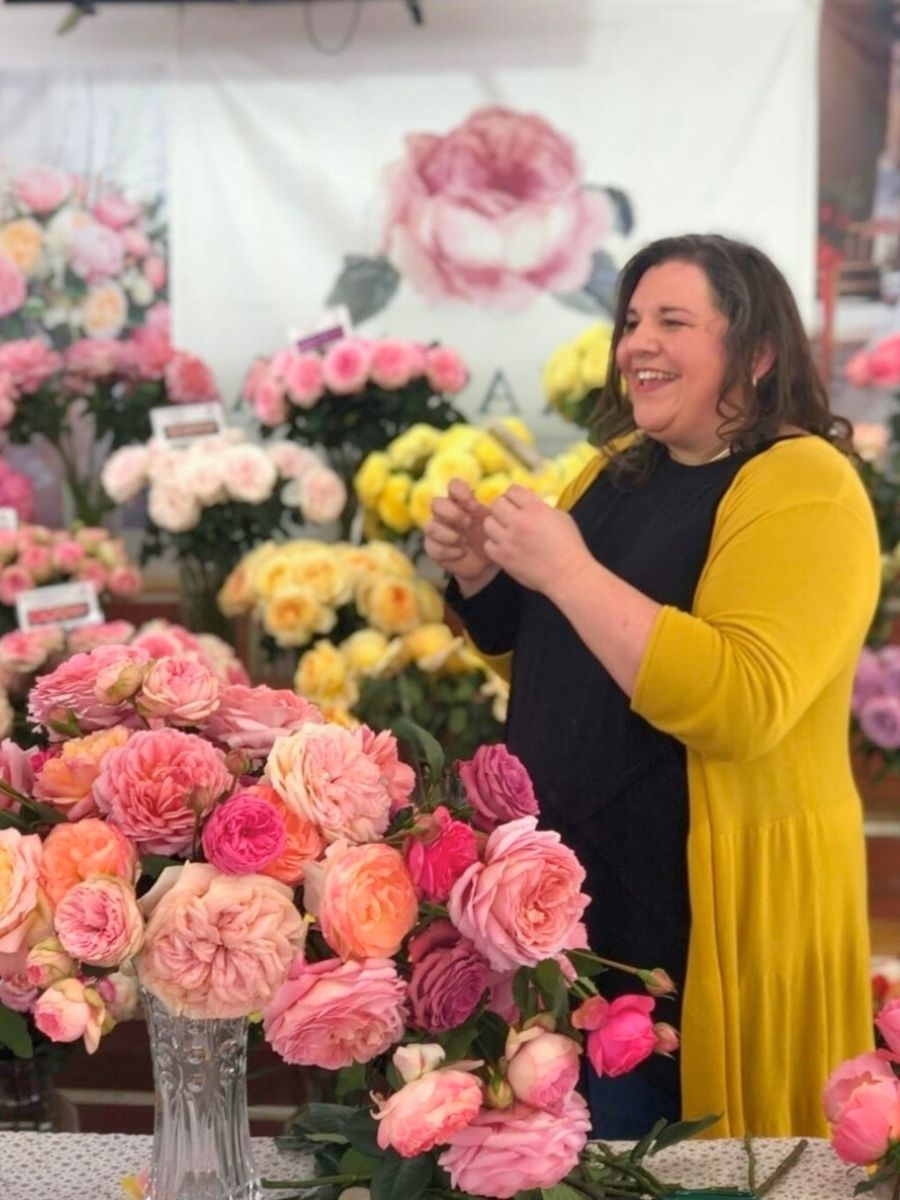 Channeling all the traffic amassed from content, email, and social media marketing to your e-commerce platforms boosts your rate of selling your products or services. The platform offers 24/7 accessibility and shopping, and the data you can gather from your e-commerce platform and social media channels can catapult you to greater heights. With these insights, you will be able to strategically position your content to speak to a target audience or even advertise specific complimentary products they would be interested in.
Depending on demand, your floral e-commerce platform can easily scale up, allowing you to diversify your product or service portfolio.
Influencer Collaborations
Influencer marketing has grown past few years to be a significant strategy for any business. Be on the lookout for influencers who resonate with your brand, products, and services positively. While choosing the influencer to work with, consider their following, reach, and professionalism.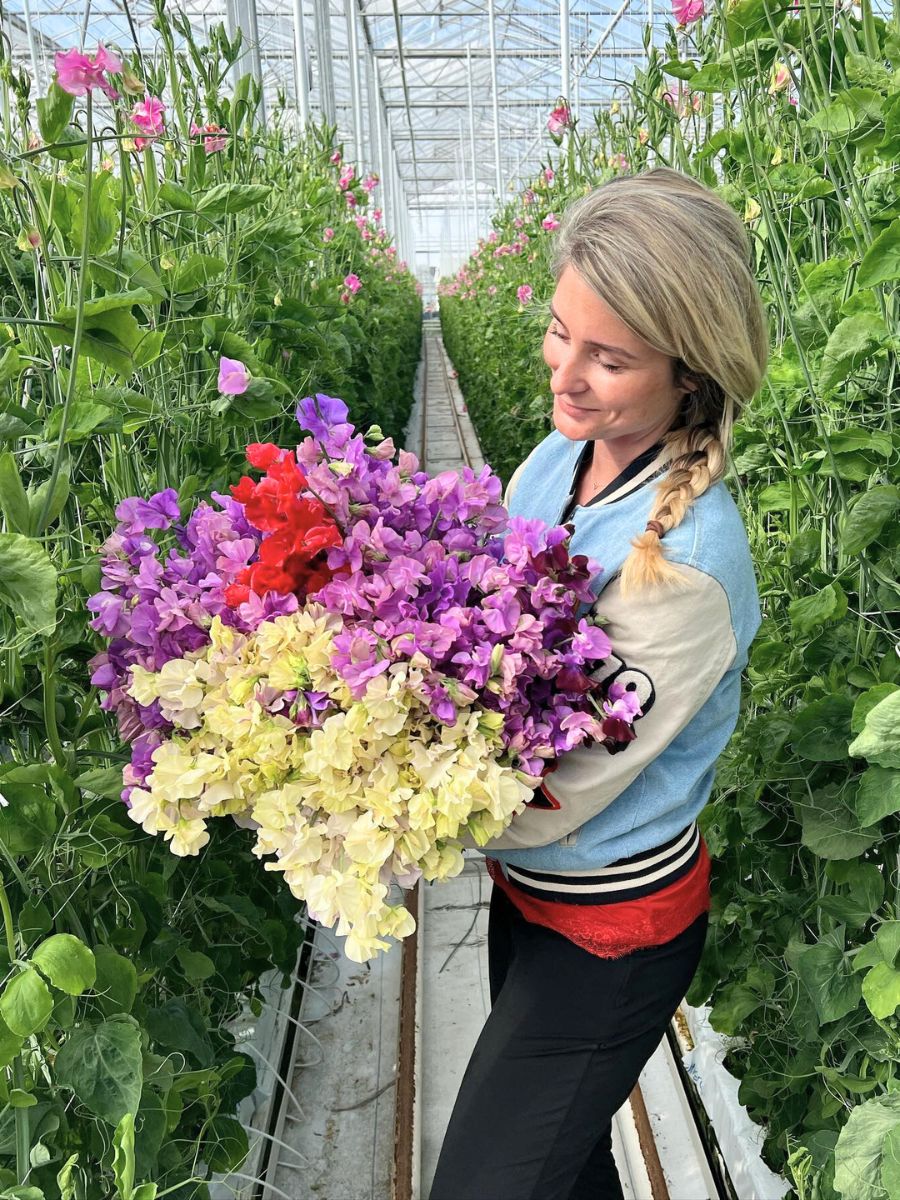 Start by establishing the goals you would like to achieve by working with an influencer, whether it is to increase sales or drive more traffic to your site, be clear as much as possible. Establishing these objectives early on sets a clear precedence to review the success of the collaboration and improve on it further.
Participating in B2B Networking Events
There are numerous B2B networking floral events you can participate in to enhance your brand awareness and product promotion. Networking events are a great way to acquire new leads and put your business out there. Floral exhibitions are great examples of marketing your floral business to the masses.
Apart from lead generation, networking events are an avenue to solicit real-time feedback for your products and services. Such feedback can be used to improve your floral business's products and services to increase customer satisfaction, through enhanced product or service quality.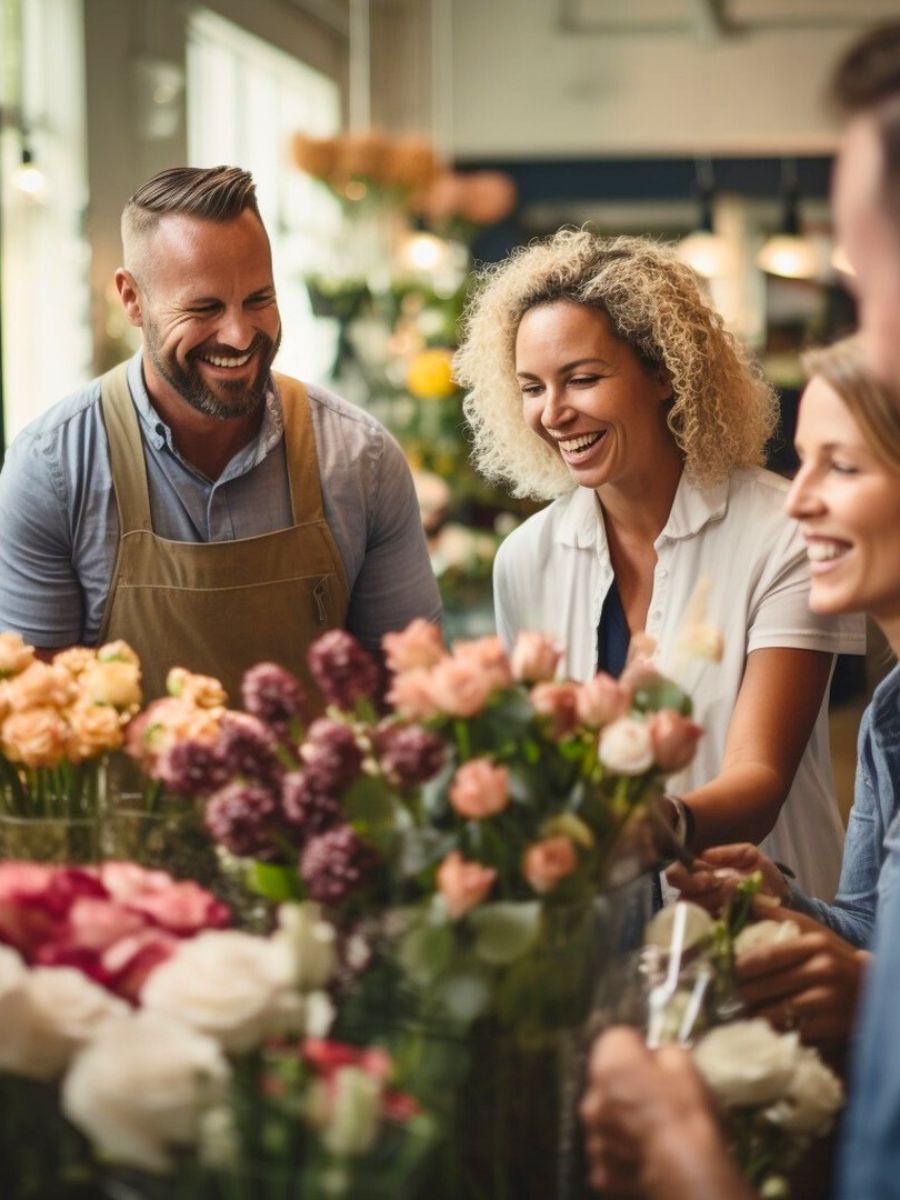 Positioning your floral business and sustainably building a brand takes time, but these efforts will compound eventually. The trick is being consistent with what you are doing, but flexible enough to change strategies when you fail to achieve the desired results.
Bonus Floral Marketing Strategy
There is no dispute the above strategies are so relevant and of real value to every flower business today, but what if I mentioned to you that there is a new platform and future-thinking floral marketing approach you should be on the lookout for?
Yes, such a platform exists and it is presented during the IFTF exhibition. Meet the revolutionary floral meet-up spot, myThursd.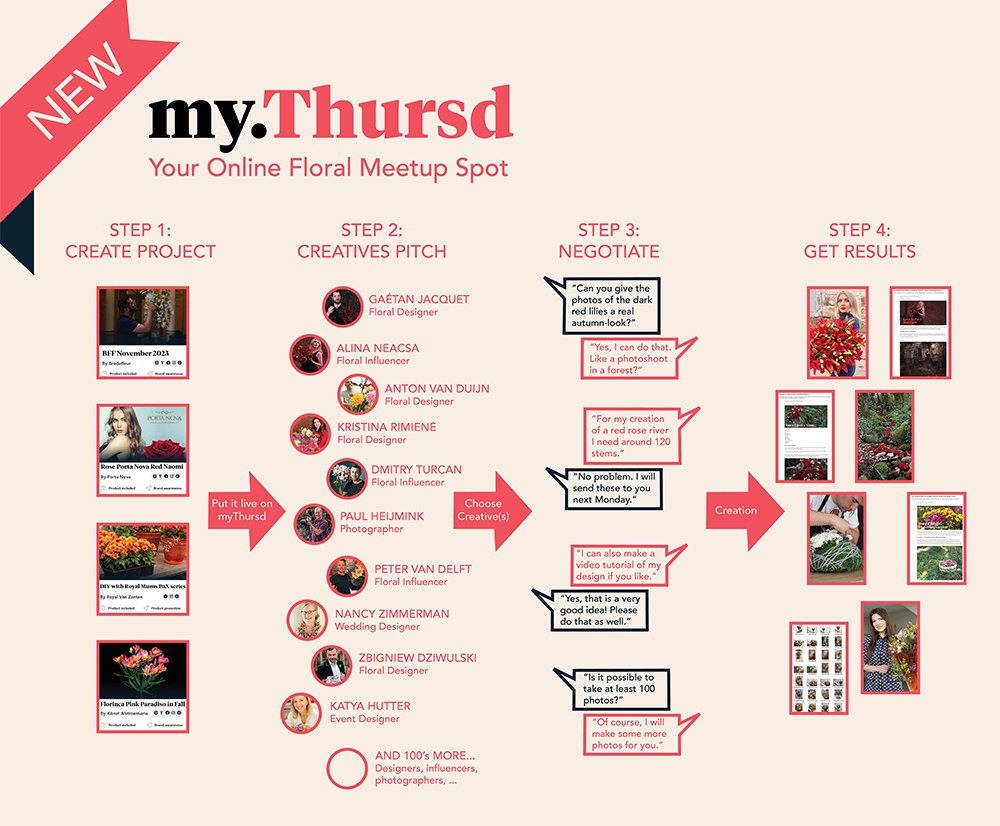 myThursd is floral marketing with a laser focus on the target market but with the help of strategic creatives, already famous and known in such a market. It is our conviction that my thursd provides a platform for breeders, growers, and floral creatives to collaborate in content creation and subsequently market the same effectively.
Are you interested to learn more about myThursd? Book an appointment and one of the representatives will get in touch with you promptly! However, Thursd will be exhibiting during this year's IFTF and also officially launching the new website of myThursd, make it a date with them at their booth at D5.36.
Header image by @Amina Filkins Pexels Featured Image by @Ellie Flowers