Hey Florist Friend! It's time to get your business marketing in shape. Check out Details Flowers Software November masterclass as they connect with a group of expert panelists to discuss marketing strategies for the floral industry. Whether you are a brand-new business looking to make a name for yourself or a seasoned professional looking to learn new strategies, this class has something for everyone.
Business Marketing Strategies
This Marketing 101 Masterclass for the floral industry is one to check out. All initiatives to inspire florists are like a present, a true gift to floriculture. With this interesting panelist discussion with Sahid Nahim, Corrine Heck, Amy Balsters, Ryan Black, and Melanie Spilbeler Details Flowers Software hopes to help many people in the flower world.
Corrine Heck ( CEO/Founder Details Flowers Software)
"We have a very special November Masterclass Marketing Panel featuring Ryan Black from Jet Fresh Flower Distributors, Amy Balsters from The Floral Coach, Sahid Nadim from The Bloom Show, and Melanie Spilbeler from FreshPath Marketing. We went over how to establish a brand, how to stay on top of current trends, and how to come up with an effective marketing strategy for your floral business. From staying on top of industry trends to connecting with your audience, great marketing is essential for a growing business. This session is definitely not to miss!"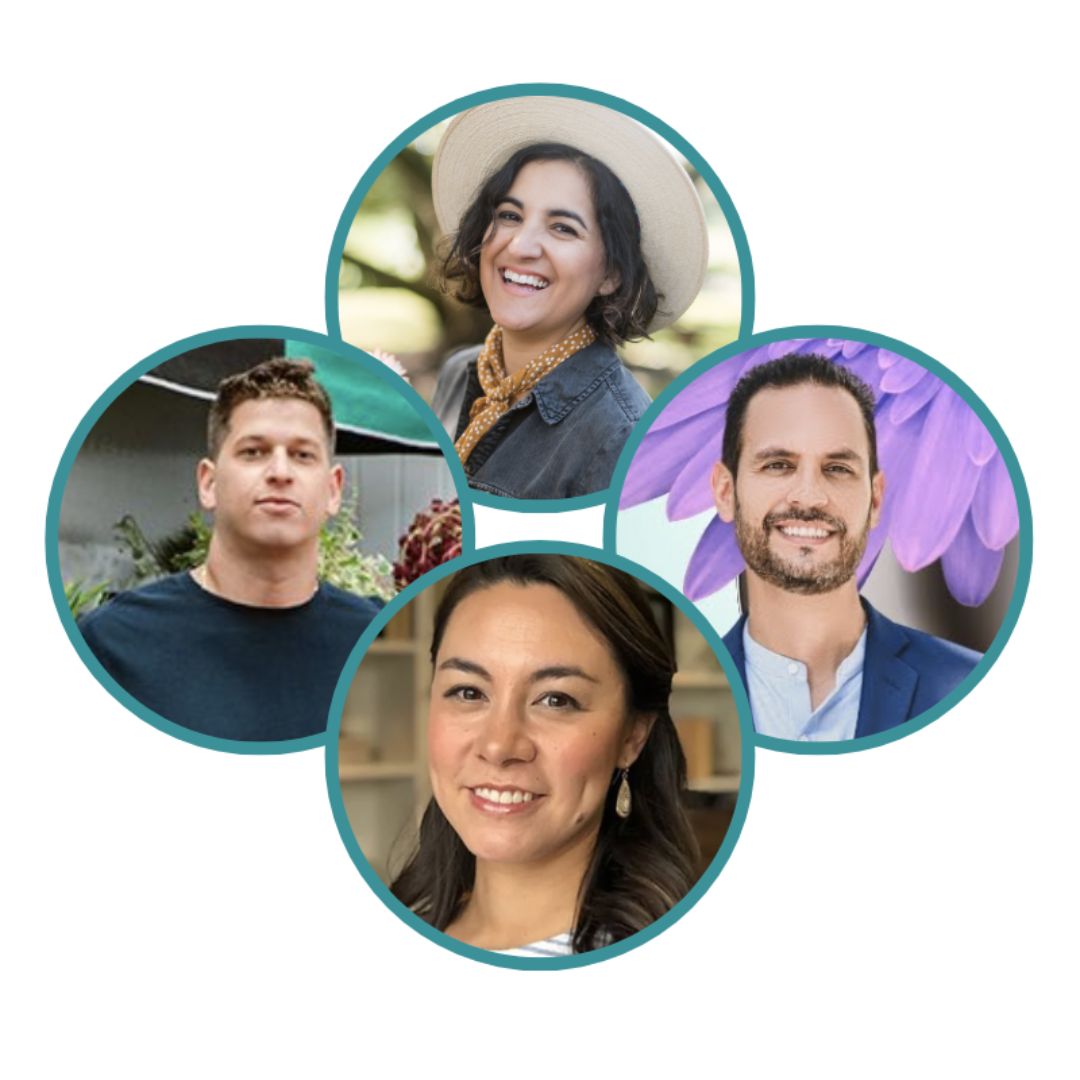 Sahid Nahim
Founder & CEO of New Bloom Solutions.
Sahid Nahim is dedicated to the floral industry by providing the most innovative solutions available for companies to bloom and thrive. New Bloom Solutions partners with clients at every segment of the floral industry supply chain to help transform their organizations, integrate innovation, and build businesses that flourish. With decades of floral industry experience and a background in customer relationship development, marketing, and sales, Sahid developed a deep understanding of how each aspect of the industry worked. He realized that our industry needed more communication, innovation, collaboration, and partnerships. With that vision, he founded New Blooms Solutions and created a live video show, The Bloom Show, on LinkedIn and YouTube.
Amy Balsters
The Floral Coach.
Amy Balsters is a classically trained, award-winning floral design educator with vast industry experience spanning two decades in retail floristry, weddings, and special events. She specializes in teaching the romantic inspired, "loose and airy style" and is the creator of Bouquet Bootcamp®. Amy has taught all over the U.S. and has trained thousands of florists how to design more confidently and efficiently using professional design techniques. Featured on Design Sponge as one of the "20 Florists to Follow on Instagram," Amy has won multiple design awards, including "Mastery in Principles of Design," chosen by the Senior Style Editor of Martha Stewart. Team Flower named her "Designer of the Year," and her work has been featured and published in major national and international wedding publications, including Martha Stewart Weddings, Once Wed, Florists' Review, and many more.
Ryan Black
Marketing & Media Director for Jet Fresh.
A self-proclaimed, modern-day renaissance man who has been the marketing director at Jet Fresh Flower Distributors for over 10 years. He has degrees in Art/Design and Multimedia/Communications from Florida Atlantic University, which have given him the ability to produce cutting-edge designs and content for Jet Fresh Flower Distributors as well as our partner farms; including Roses With Altitude and our rose farm, Jet Fresh Flower Growers, S.A.​
Melanie Spilbeler
FreshPath Marketing.
Part creative and part analytical, and 100% ambitious. Melanie has spent over 15 years in positions centered around consumers, their preferences, and how to provide a better experience for them. Additionally, during her tenure at ExactTarget, a digital marketing SAAS provider ultimately acquired by SalesForce, Melanie gained a keen interest in data-driven customer insights and how to maximize a brand's reach and potential through highly personalized campaigns. Prior to co-founding FreshPath Marketing, LLC, she was the Director of Marketing at Syndicate Sales for over five years. She quickly became immersed in the floriculture industry, developing e-commerce experiences, fostering one-of-a-kind brand partnerships, and launching numerous new products and programs with Syndicate.
Melanie's greatest strength lies in her ability to analyze data points and inputs, understand how they are connected, and provide actionable recommendations. She is acutely aware of the challenges facing many businesses today: lack of resources, identifying the right technology and driving its adoption, and developing effective campaigns. Melanie works diligently to help implement lasting solutions to make FreshPath's clients' businesses more successful. Melanie currently serves as the chairperson for the Marketing Committee and a Board Member for WF&FSA. She is also an active member of the SAF Wholesale Council.