The most fun and daunting season of the year is here and the spooky vibes are starting to flaunt throughout the entire world. The excitement for Halloween season has already started and if you want to make your spaces look the spookiest and trick or treat your guests, these are the seven spooky plants to decorate your house with.
7 Spooky Plants Ready to Bring Halloween to Your Garden
Pumpkins are being carved and crazy creative Halloween decorations are being set up because this is indeed the most awaited holiday of the year. If you want to add spooky plants to your house to step up your spooky game, these are the ones that'll give that frightening appearance the most: red spider lily, carnivorous cobra lily, lotus pod, black baccara roses, ghost plant, black calla lilies, and the black bat flowers.
1. Cobra Lily (Darlingtonia Californica)
One of the seven spookiest plants in honor of the Halloween season is the carnivorous cobra lily. This flower is a carnivore, just as its name implies! It enjoys eating live food, which definitely gives it a haunting vibe. The plant has a striking cobra-like appearance, and its purple-red appendages mimic a snake's forked tongue or set of teeth.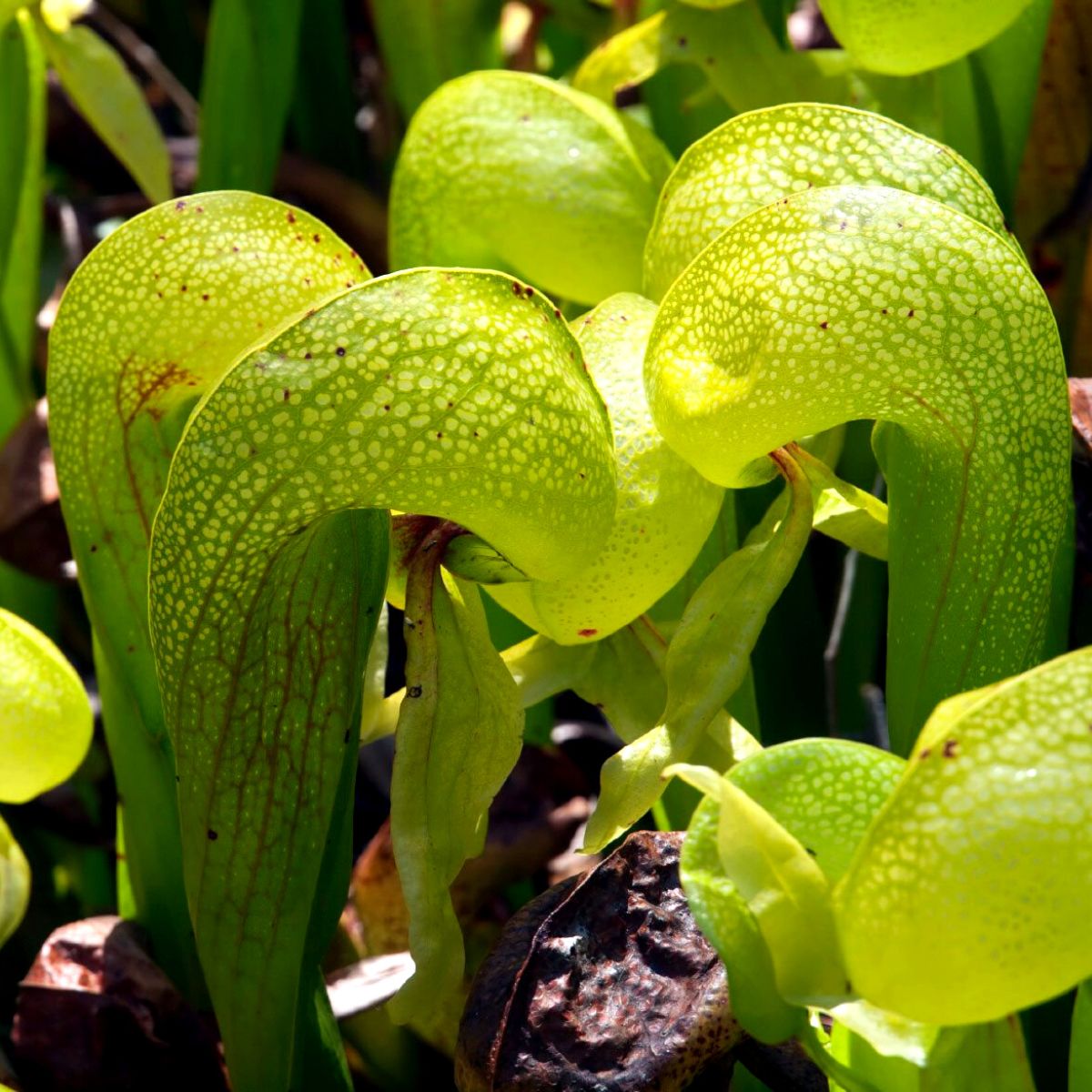 The fact that cobra lilies will consume and digest bothersome insects that torment your plants makes them a fantastic addition to your landscape.
2. Lotus Pod (Nelumbo Nucifera)
Why are lotus pods so creepy to look at? The black poignant circles in the plant will instantly have your guests running away from your house on Halloween. Lotus pods are known to add instant intrigue to natural or modern arrangements. Add them as your focal point in your Halloween arrangements to send chills down the spine of anyone who lays eyes on them. You can also read about supernatural-looking plants in the article 'The 10 Strangest Plants in The World'.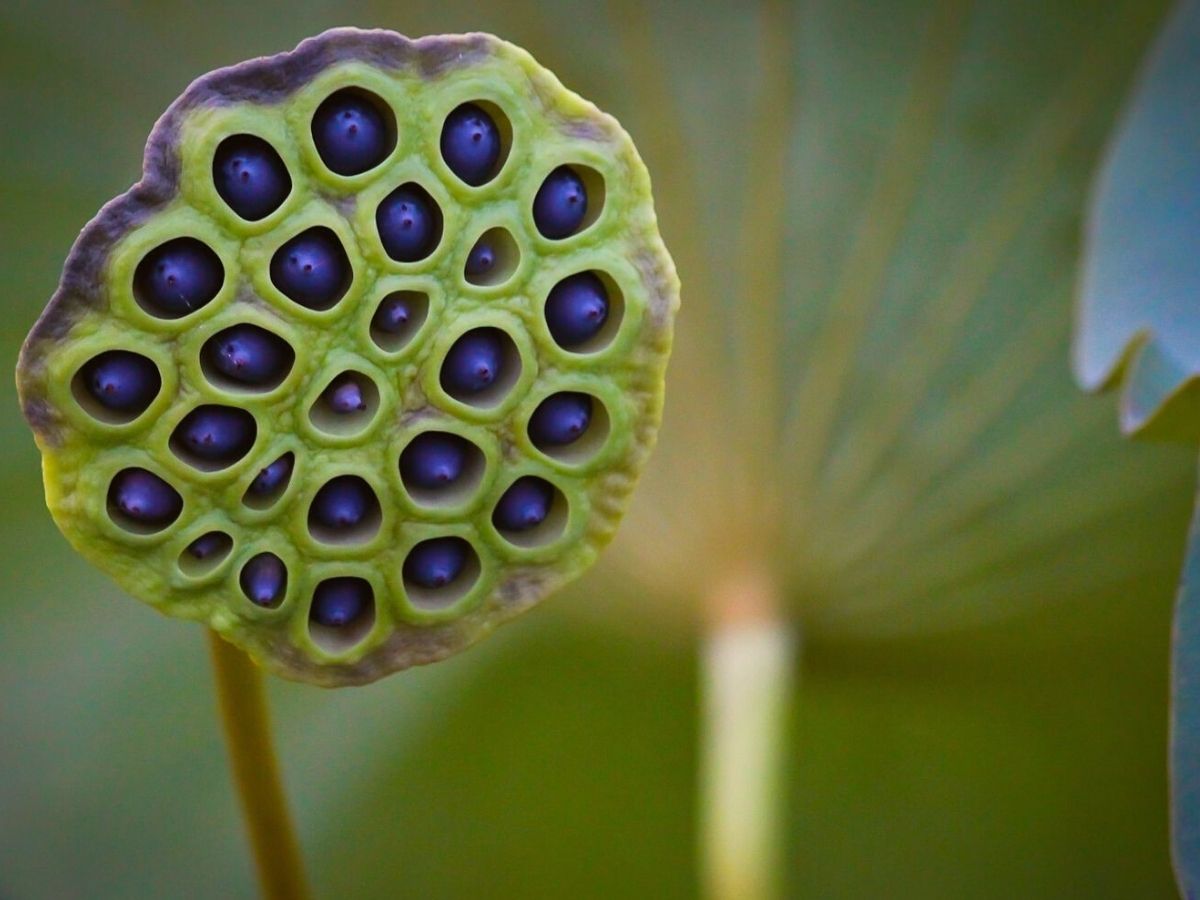 3. Rose Black Baccara
Black Baccara roses are ideal if you're searching for something eerily lovely as opposed to spooky, but will still give a very Halloween-like appearance. These roses have velvety, dark-red petals that are grown specifically to have an autumnal appearance and certainly make it to the list of eight spooky plants in honor of the spooky season.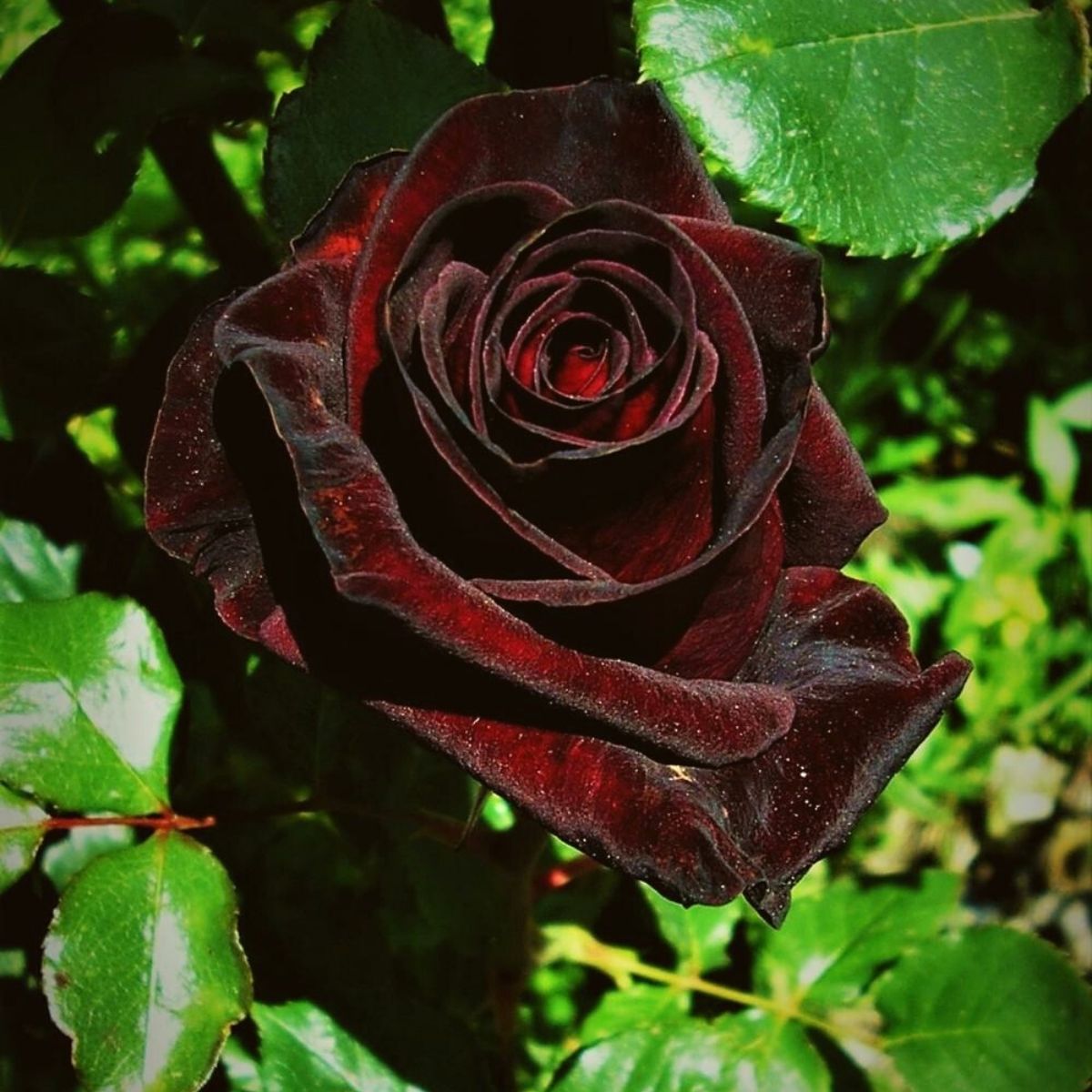 One of the world's darkest roses, these enigmatic beauties are ideal for theatrical floral arrangements that call for a dash of drama.
4. Ghost Plant (Monotropa Uniflora)
The Ghost Plant is a very uncommon type of flower. Also known as an Indian pipe, it does not contain chlorophyll, meaning that instead of generating energy from sunlight, it forms parasitic relationships to gain energy. This is why they can grow on dense, dark forest floors covered by leaves and debris, making it one of the seven spooky plants that represent the Halloween holiday the right way.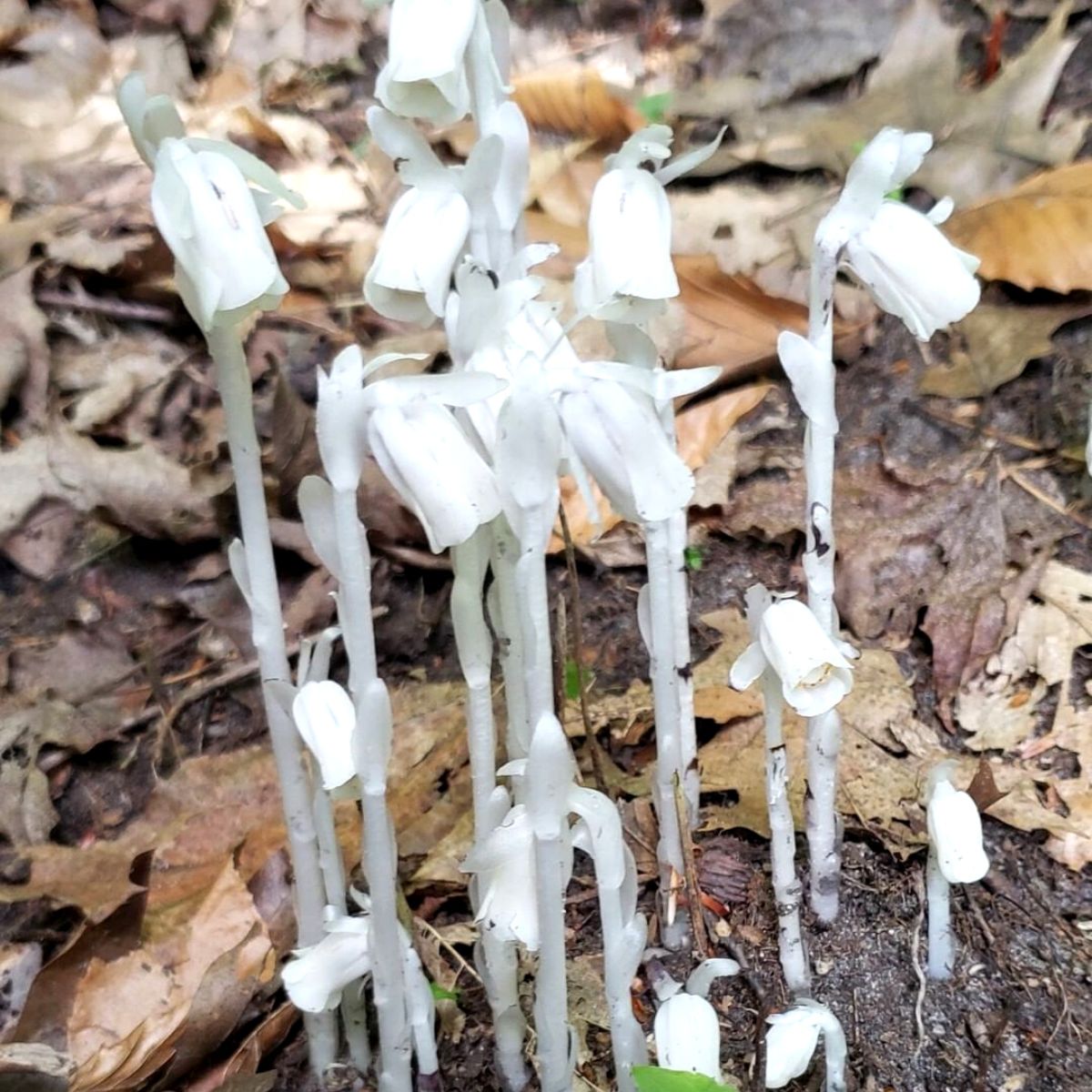 Each stem of the plant bears a single, white flower. The white flower arches and points towards the ground, which ensures the pollens are protected from rainwater. A truly remarkable plant that breaks the spookylicious mold.
5. Black Calla Lily (Arum Palaestinum)
Black calla lilies are supposed to be given when individuals wish to convey the ideas of mystery and elegance because they are strikingly black and beautiful, making them one of the seven spooky plants that are ideal for Halloween. The tough, frost-resistant calla lilies are also known as trumpet lilies.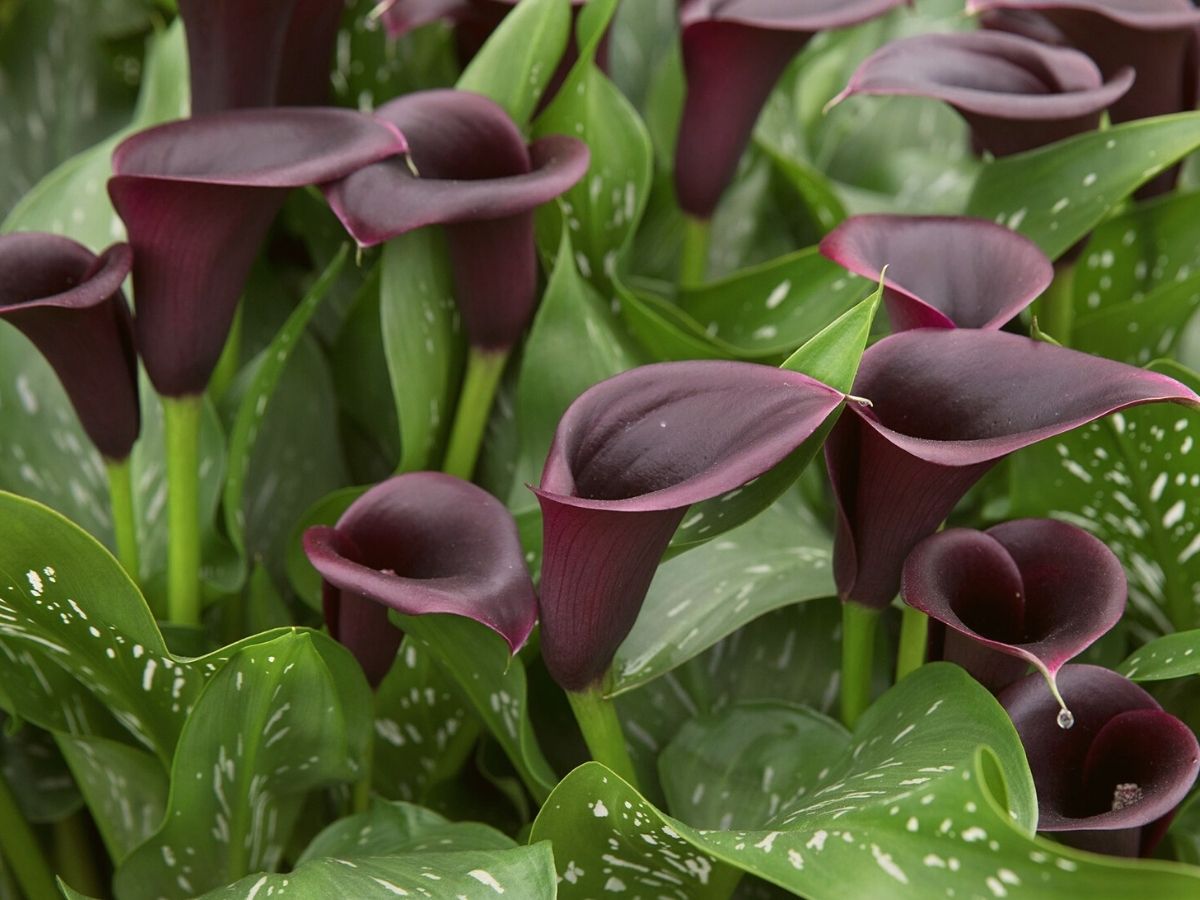 6. Black Bat Flower (Tacca Chantrieri)
The oh-so-eerie Black Bat Flower is a part of the orchid family, and can also differ in colors such as white and red. The unusual appearance of these flowers will stop you right in your tracks and is of course considered one of the spookiest to use for Halloween decor purposes. The black flowers are somewhat bat-shaped, with long cat-like whiskers that grow up to 28 inches long. They bloom from late summer through fall, often flowering for Halloween.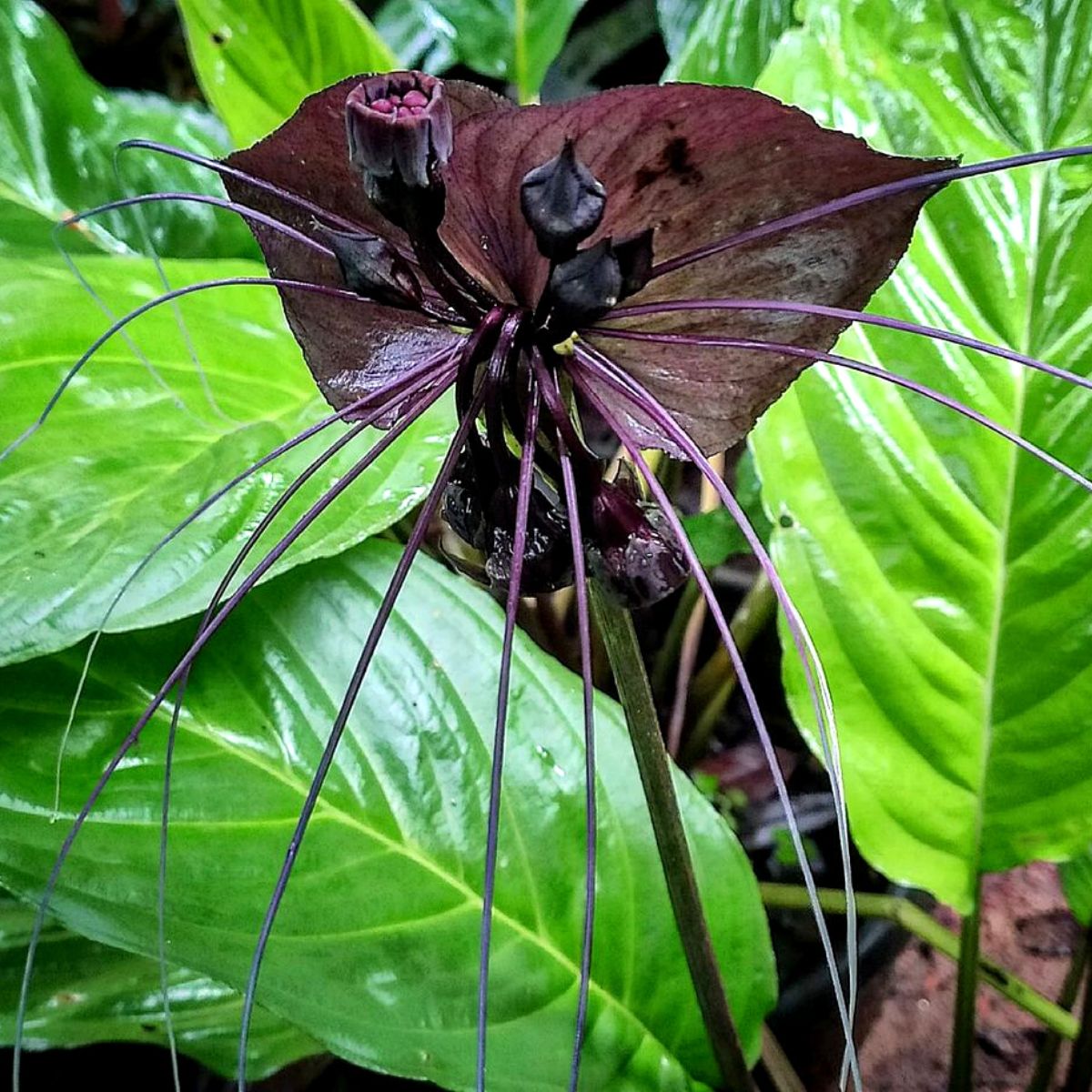 7. Red Spider Lily (Lycoris Radiata)
If you're a fan of colorful, eye-catching flowers, you might want to consider planting spider lilies in your garden. Lycoris Radiata, commonly known as spider lily plants, create a sense of surprise in the garden, which is what everyone wants for Halloween right?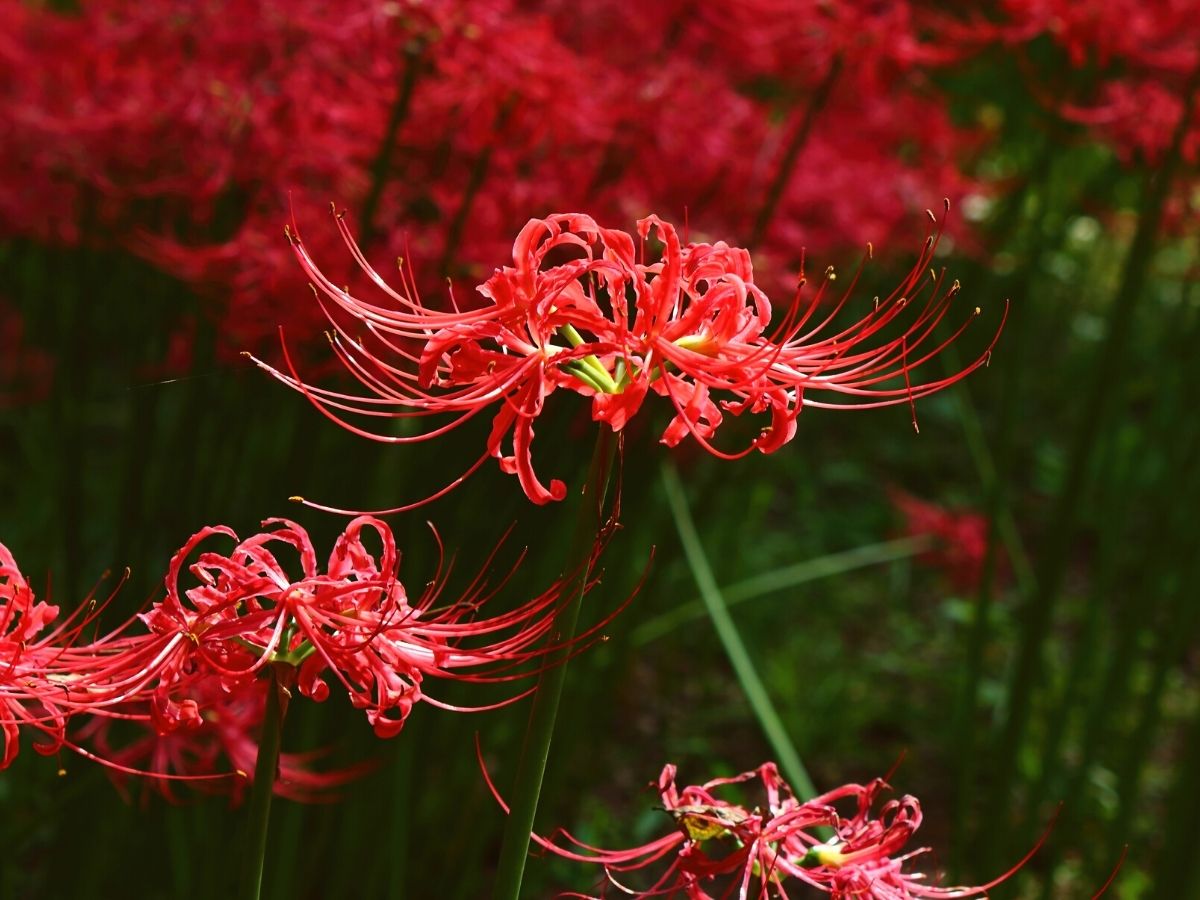 Their flowers, which are usually red with long stamens that look like spider legs, appear on leafless stems in the late summer or early fall. Once they're done flowering, strappy leaves that look like amaryllis emerge.
All of these plants are definitely giving us the eerie and frightening Halloween vibes we need prior to this haunting celebration. Feeling ready for Halloween?