Between 2020 and 2025, it's expected that the floral gifting industry will see around 5% compound annual growth. In other words, it's a good time to start your side hustle! But just because the market is booming doesn't mean that your startup is guaranteed success. There's still a lot involved in getting your business off the ground, and we've got the steps you should follow.
Work Out Your Budget
One of the reasons starting a floral side hustle is a smart idea is that it requires very little capital, to begin with. Without a shop, you only need money to buy flowers, a cooler, and any accessories for presenting your flora - like pruning shears and vases. Be aware, though, that if you're opening a shop, you'll need somewhere between £30,000 and £50,000 to get started. Fortunately for side hustlers, you don't need a shop in the modern world and can easily launch your business online on a shoestring budget.
​​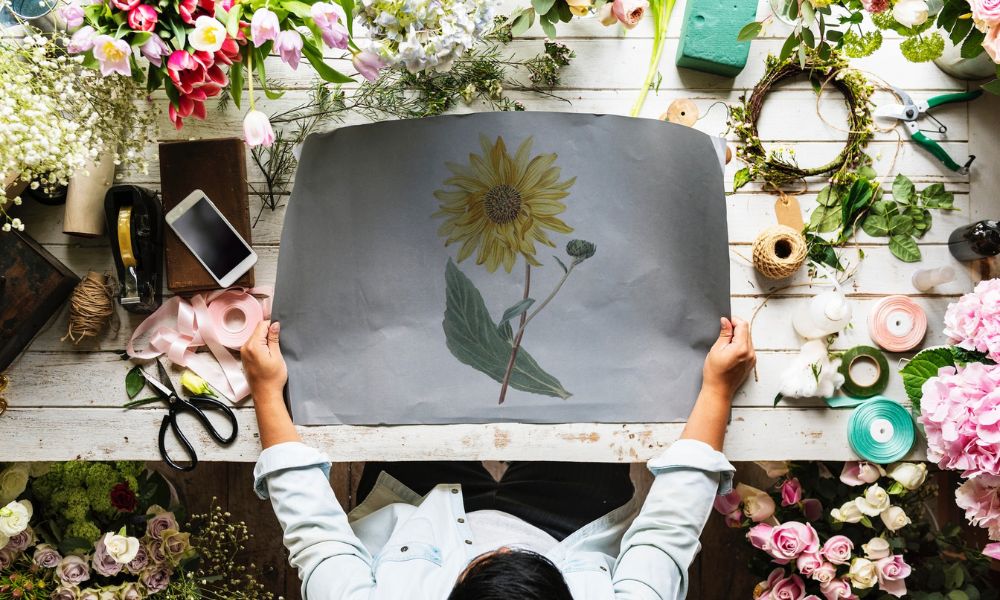 To work out how best to launch your startup, begin by creating a budget. Work out how much you can invest every month that will keep your company alive for around twelve months without any profit. This should give you a better idea of whether or not you can open up a shop and how large your inventory will be when you begin.
Outline Your USP and Target Audience
There are a lot of people out there starting floral side hustles, so what makes yours different? Consider why consumers would want to buy from you over a competitor; this is your unique selling point (USP). Perhaps you stock rare flowers or offer same-day delivery, or your USP has more to do with your values. You may be an eco-friendly florist or donate a percentage of your profits to charity, showing what's important to your company beyond simply providing flowers.
Once you know your USP, you can learn more about your target audience. If you're providing eco-friendly flowers, you're likely to have a younger audience that values sustainability, may pay extra for greener brands, and has a reasonable income. Quick delivery flowers are likely to be for event planners in a rush or last-minute gifts for forgetful partners, and price is often less of a consideration. This information will help inform your marketing down the line.
Start Marketing Your Brand
You've got your flowers, you know your values, and now it's time to market your brand! Begin by creating a website. If you're not confident with technology or haven't ever built a site, it's smart to hire a developer to do this for you, ensuring a professional platform that's easy to navigate and builds a clear brand image.
When your website is live, look into the other forms of marketing. SEO is a great way to get your site noticed, with techniques like organic link building and keyword optimization working with search engine algorithms to put your website in front of the people searching for it.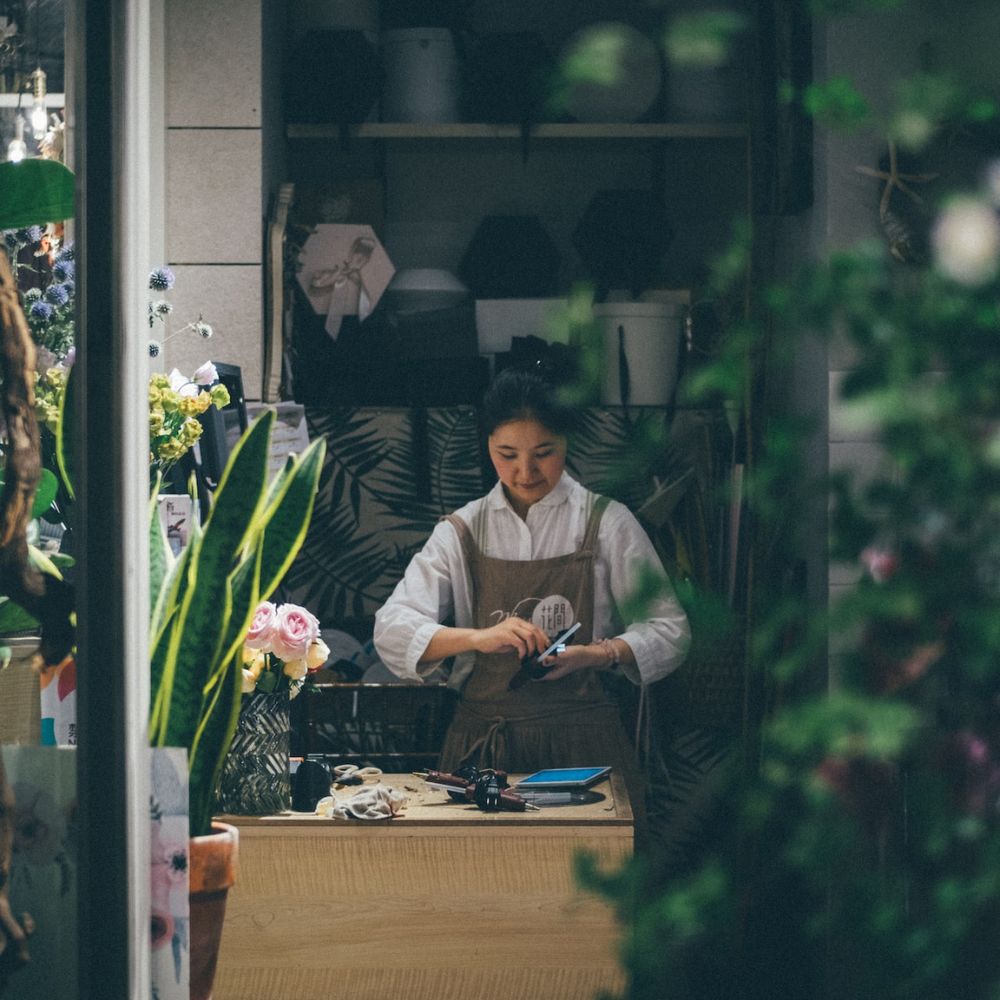 Social media marketing is another smart move. If you can manage your social profiles yourself, it's a completely free way to get your name out there and grow your audience. When your revenue increases, and you can invest more in your marketing, consider teaming up with an influencer to drastically increase your reach.
Find a Floral Stockist
Do some research into trusted floral stockists in your area. Be sure to read plenty of reviews and look out for red flags, such as too many people reporting late deliveries or wilting flowers. You'll also need to ensure that you find a stockist who can send you the sorts of flowers you're looking for.
With around 80% of US consumers considering sustainability when making a purchase, this should be something to remember with your brand. Finding a stockist that focuses on local, in-season flowers can do a lot for your eco credentials!
​​
Should You Join a Wire Service?
A lot of floral companies team up to ensure they can provide quick delivery across the country. This is known as a wire service, and it works by sharing orders. So, for example, if you receive a delivery for someone six hours away, you can transfer the order to a floral company nearby that can complete the order quickly. Wire services are an easy way to expand your business' reach and earn more revenue, but they don't always work out financially. The third party that filters orders between companies often takes a cut, leaving you with very little money for the order you're fulfilling. There are other options if wire services won't work for you, including floral marketplaces like BloomNation.
Final Words
Creating a floral business as a side hustle is a fantastic way of bringing in extra income and turning something you're passionate about into a money-making brand! You're getting yourself into a competitive industry, though, so make sure you're ready to work. These steps should help you on the first leg of your journey, but be sure to keep learning if you want to watch your business thrive.