Conner Nesbit, in case you didn't know, is a very praised floral designer and artist who won the title of the 'Full Bloom' competition aired on HBO Max in 2021. After this triumphant victory, his floral career went uphill and nowadays he is the owner of Leuca Floral and also the Lead Floral Designer for Tulipina. This time we tell you everything you should know about Conner Nesbit in this week's florist special.
Conner Nesbit - Accidentally Fell Into the Flower World
The skilled floral artist remembers how he accidentally fell into floristry. Conner was 18 years old and had just graduated high school and urgently needed a job to help pay his college tuition. His boyfriend at the time (who is now his fiance) had a cousin who worked at a local flower shop and mentioned they needed a delivery driver. So, what Nesbit did, was that he went straight in with no fear, and great confidence, applied, and got the job!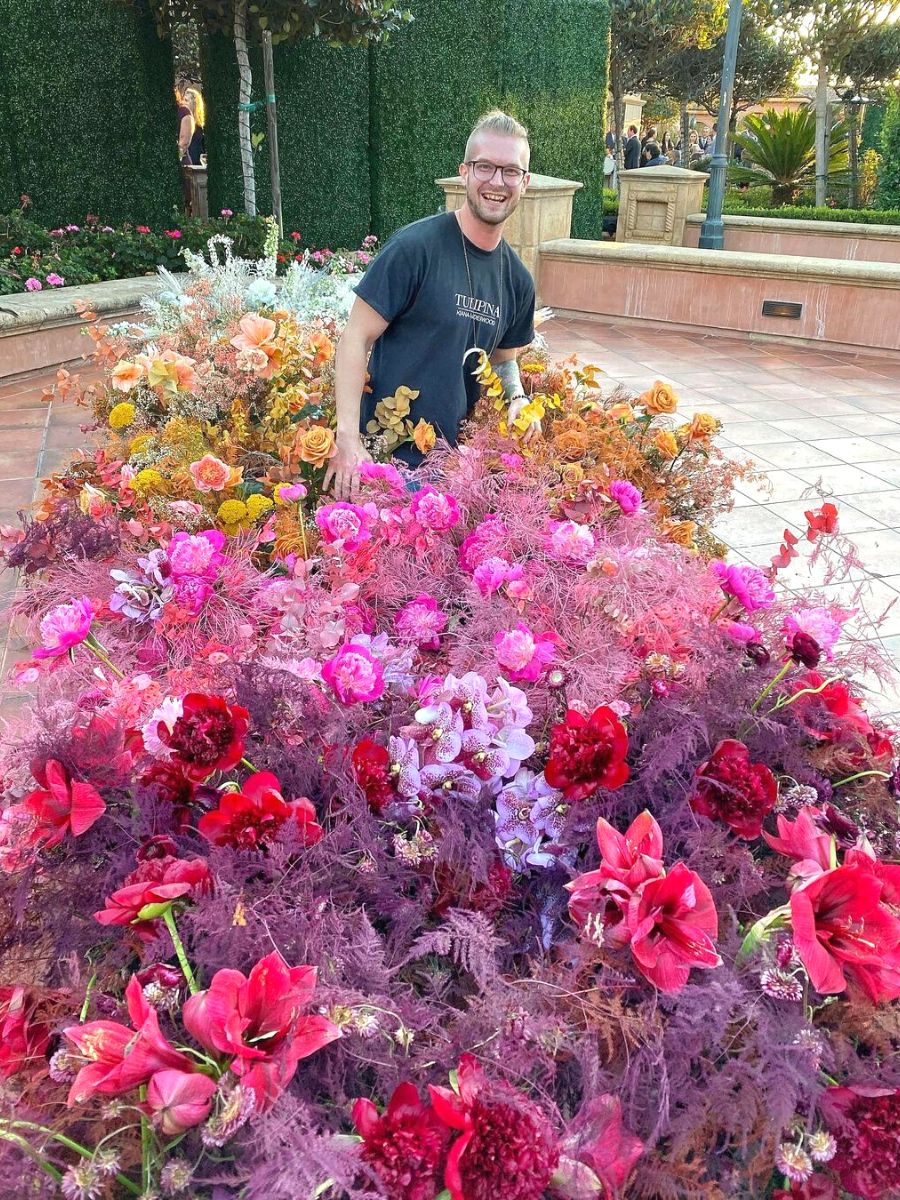 As Conner started collecting the flowers, and did some designing, he made sure to start learning all the different names and types of flowers so he could begin his floral career and later on become a true pro. Nesbit shares how he became completely obsessed with the flower world as flowers ignited a passion in him he never knew was there.
He had worked at that shop for roughly four years before he was diagnosed with cancer. Nesbit then moved to Portland Oregon and started working for a local shop out there. He only stayed in Oregon for a year before returning to Utah and at that moment, he created Leuca Floral which is his personal business. 'Leuca' is short for Leucadendron as they are some of the most interesting flowers and have always been some of his favorites, like all flowers of the Proteaceae family.
Conner Nesbit's Floral Style
Conner's love for flowers dates back to 2010 when he began flowering in all aspects of his life. He is inspired by all things in nature. With a lot of his work, he tries to show the delicate balance between life and death which shows a bit of what his style is and how they complement each other. His work tends to be very textural and organic, and you'll often find something foraged from the woods incorporated. On the other side, he also draws inspiration from the seasons, landscapes, and the changing rhythms of the natural world.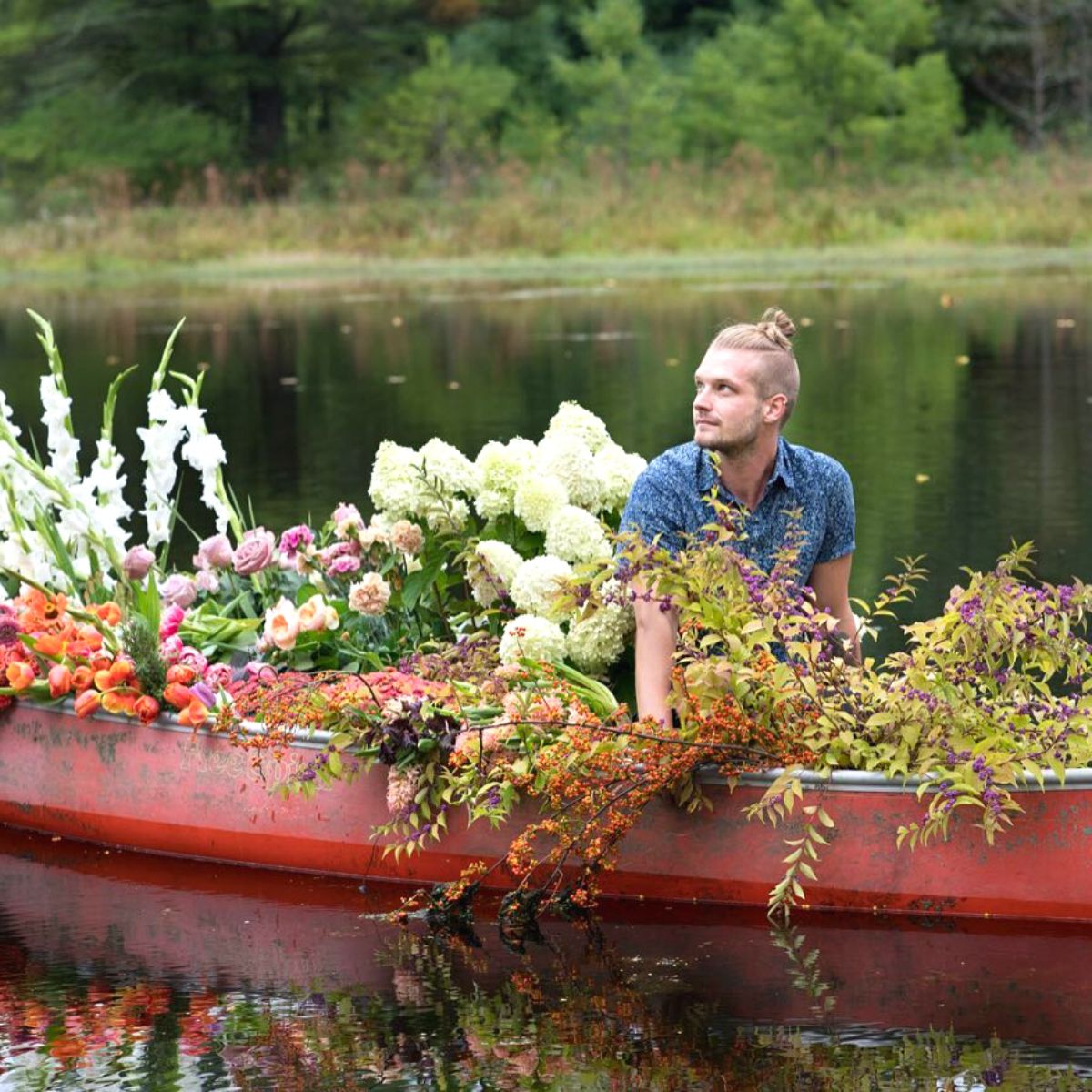 What makes his floral design unique and distinctive among others is how he masterfully combines rare and exotic flowers with locally sourced blooms, creating juxtapositions that intrigue and delight. His designs often incorporate unexpected elements such as driftwood, crystals, or vintage trinkets, adding an element of surprise and wonder to his arrangements.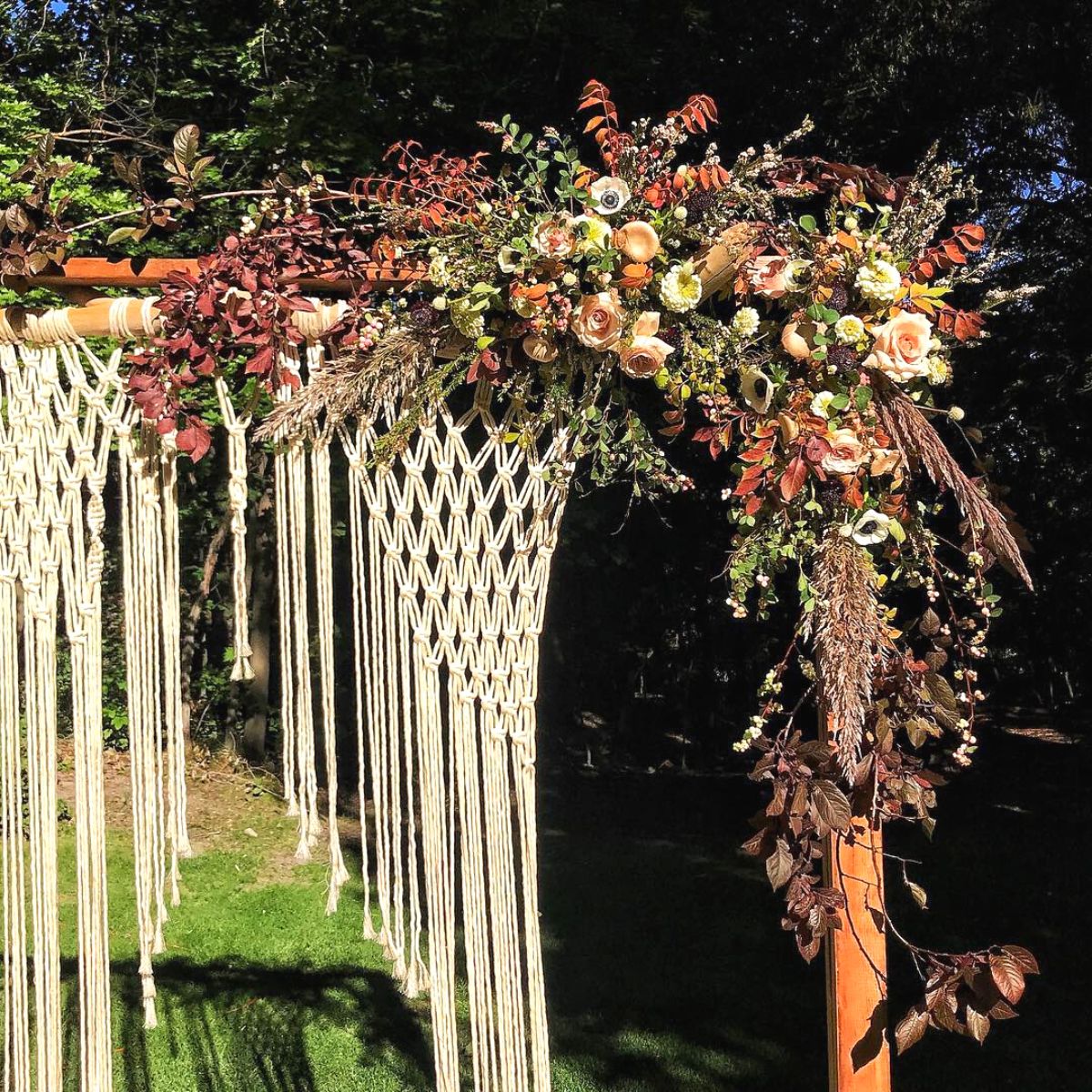 Artistic Floral Work by Conner Nesbit
Equally, Conner loves to explore his creativity and get himself involved in other types of floral art. In this case, for example, he was part of a photoshoot to remember. One that involved his creativity to develop a beyond-spectacular hairpiece that would contrast with the model's hair. Clearly, he nailed it without a doubt. As you can see, the flowers used in this hairpiece act as proof that flowers will and have always had the ability to beautify anything. Whether they be placed on the hair, on the body, on the nails, you name it but Conner has proved that flower art on hair looks breathtaking.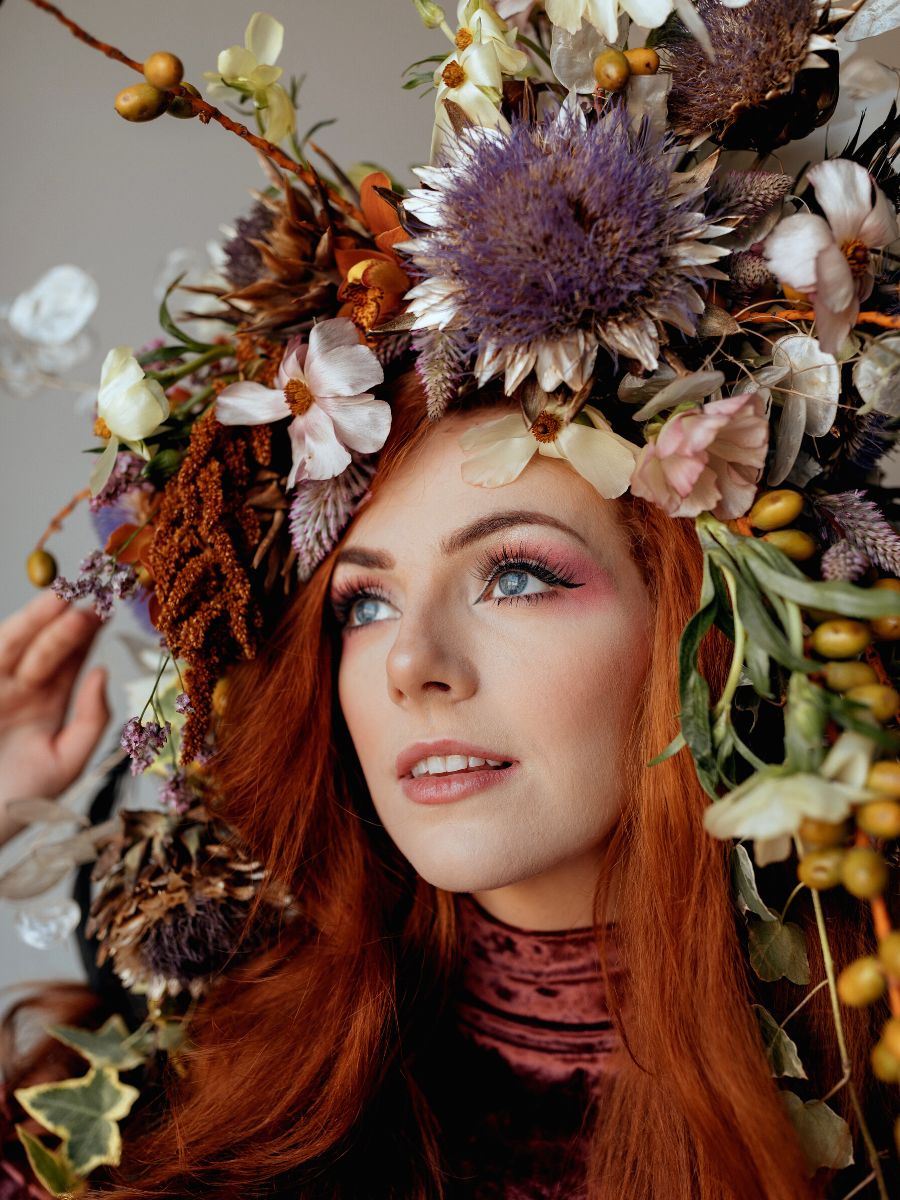 Winner of HBO Max's Full Bloom, a Program That Changed His Life
In the beginning, Conner mentions how he didn't actually apply for the Full Bloom show, but rather a casting agent from Mystic Art Pictures reached out to him on behalf of HBO Max and asked if he was interested. After many phone interviews, he flew out to LA for a live audition with the top 20 applicants. From those 20 they narrowed it down to the 10 that were seen on the show.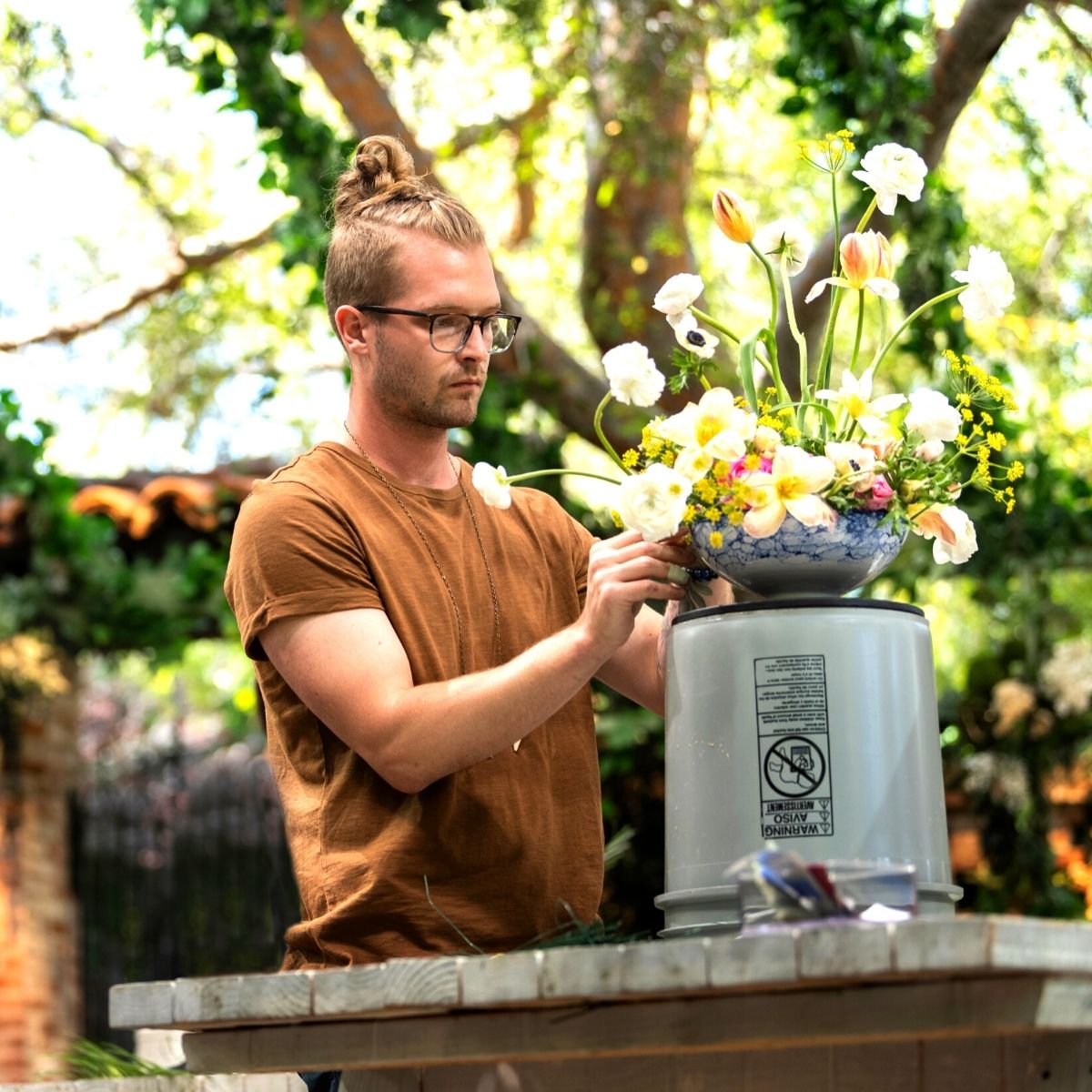 This experience changed Conner's life for the good. At one point in his life, Conner was saying yes to every request and creating work that didn't feel genuine to him in order to make enough money to pay his bills. Then the pandemic hit and he lost pretty much every event he had scheduled, either to people postponing or just outright canceling their event.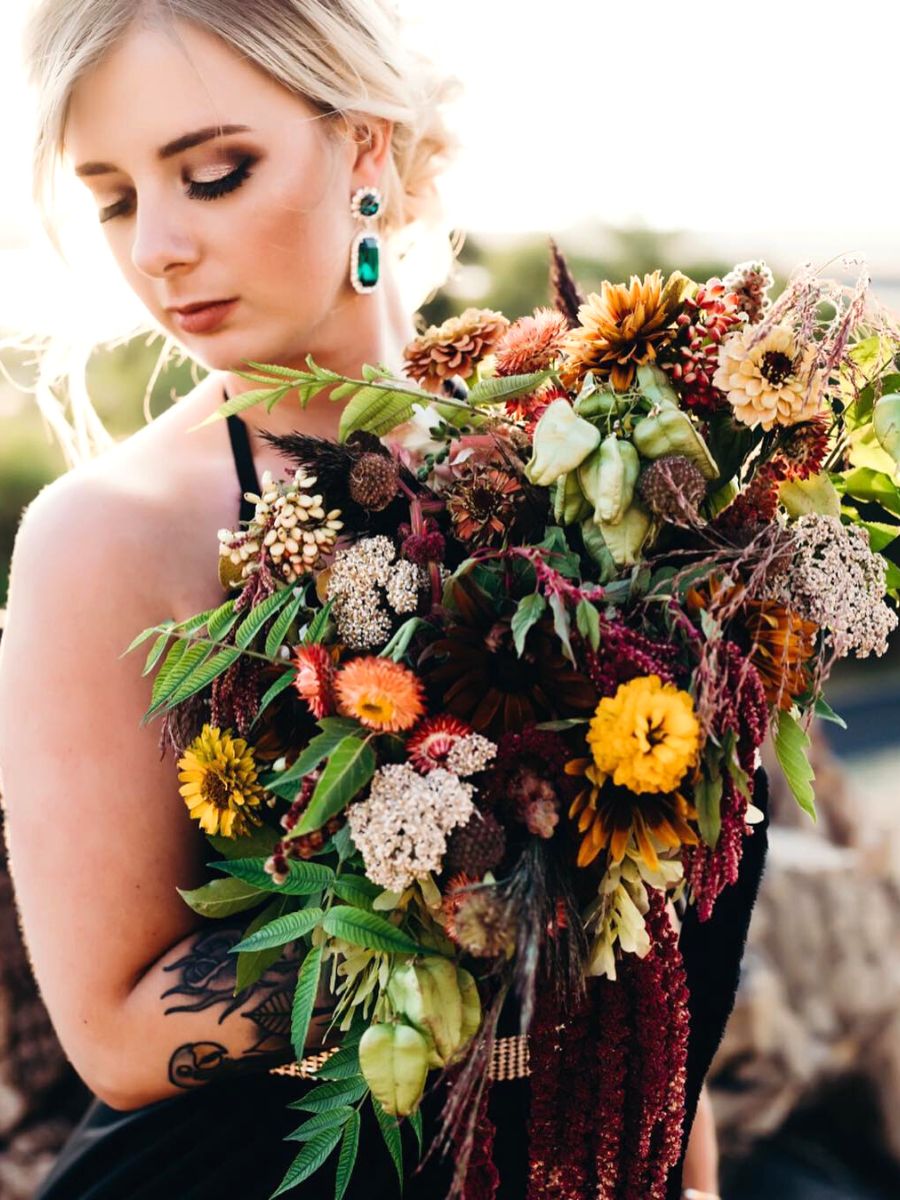 Winning not only ensured financial security for him, but it has allowed Nesbit to take a step back and evaluate the kind of work he's taking on and the direction he wants to take my business. Conner happily shares how he is reinvesting back into his creativity after all of these years of his creativity supporting him. Read all about his win on HBO Max's Full Bloom.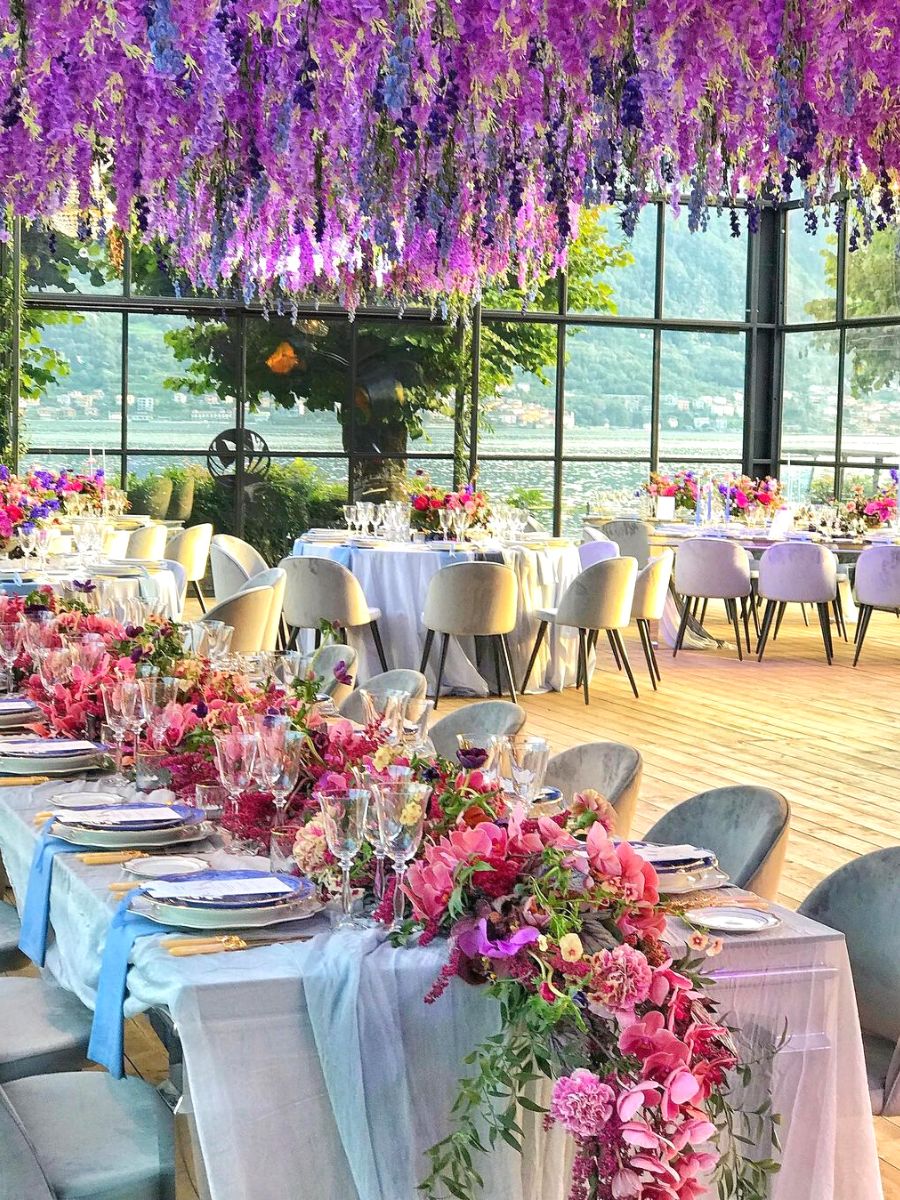 Nesbit is currently working on the launch of his website so stay tuned!
Photos by Conner Nesbit.