In the world of floral businesses, there are those that go beyond selling flowers and create experiences, emotions, and lasting memories. Flowrette, led by the visionary entrepreneur and co-founder Élodie Gervet, is a prime example of such a business. With a fabulous eye for design, a deep passion for nature, and a commitment to getting the best and most divine arrangements out of dried and preserved flowers, she has transformed Flowrette into a blossoming venture that captures hearts and spreads beauty.
Élodie Gervet & 'Flowrette'
Inspired by her love for all things botanical and her desire to bring joy to people's lives, Élodie Gervet established Flowrette with a mission to craft floral arrangements made especially with dried and preserved flowers that go beyond aesthetics. Each arrangement is designed to convey emotions, tell stories, and create connections, making them much more than mere decorative pieces.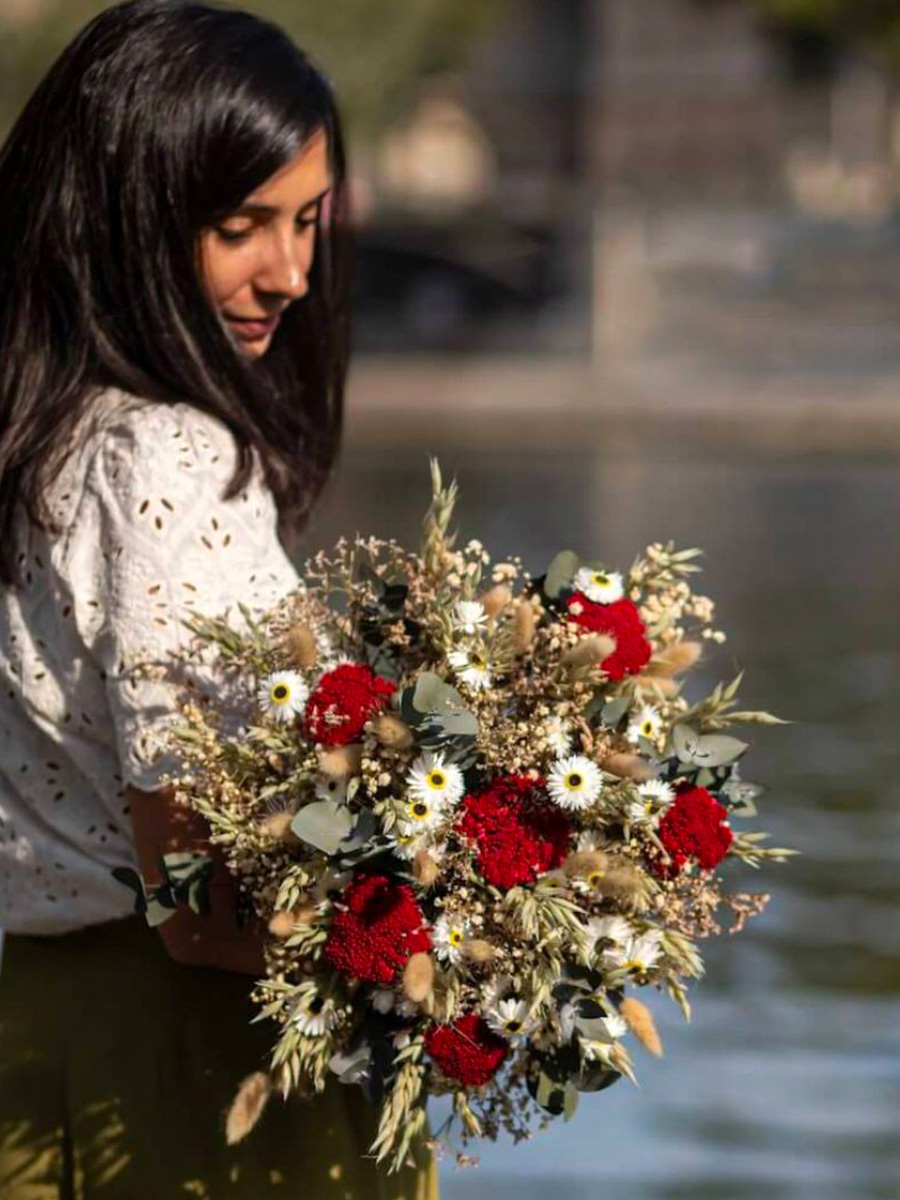 The floral designer's artistic talent shines through in every Flowrette production and creation with the use of delicate dried flowers. Her talent to combine colors, textures, and shapes transforms ordinary flowers into pieces of floral art, loved and cherished by many who adore flowers as much as she does.
Her creations show her deep awareness of the complexities of nature's everlasting combinations whether it's a colorful bouquet brimming with vitality or an elegant arrangement oozing tranquillity. Élodie feels that each bloom has its own personality, and her arrangements are carefully crafted to highlight their beauty.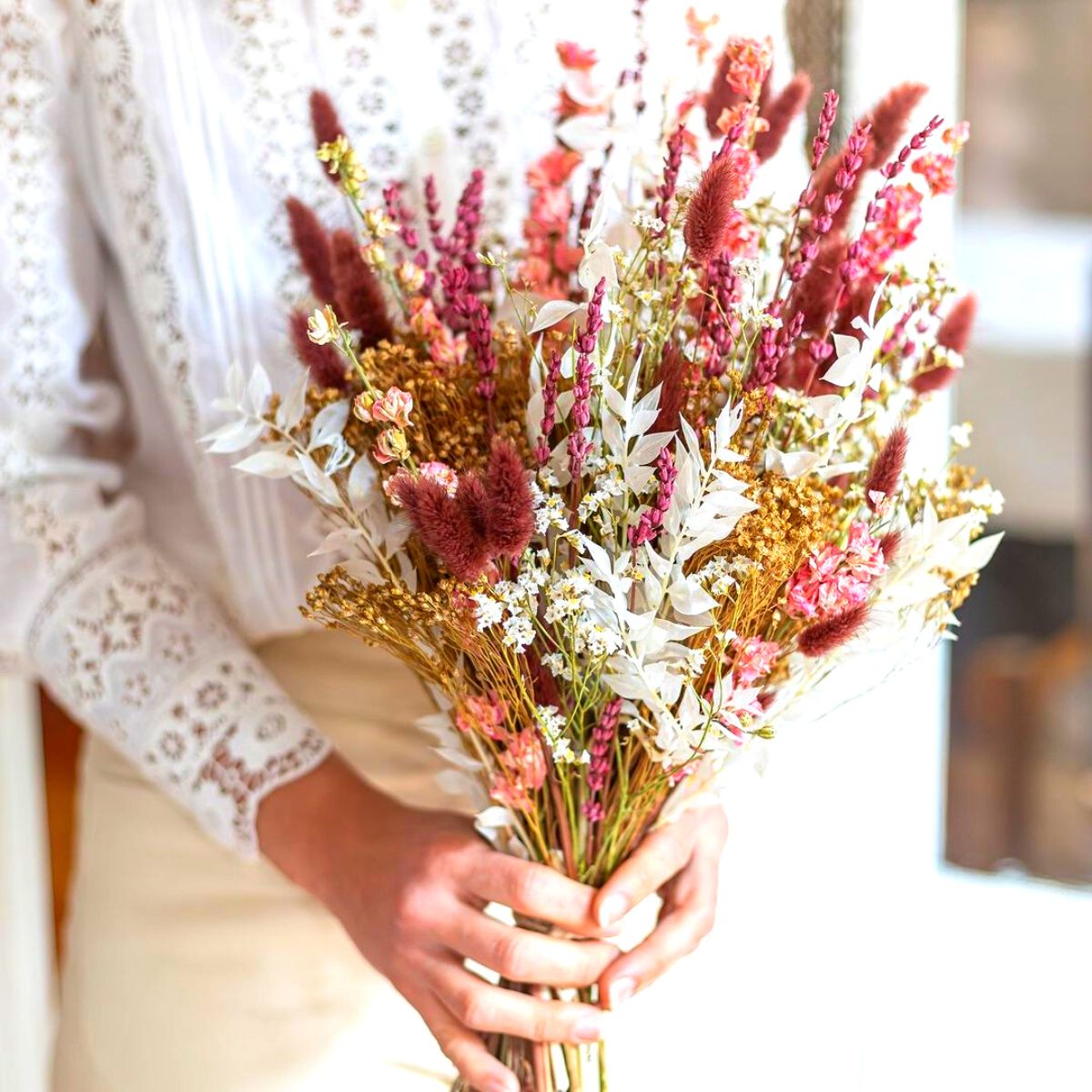 Exploring and Living From Your Passion
At the start of her 26th year, Élodie realized how important it was to live her passion. She also realized that time was racing by at a breakneck pace and that we shouldn't allow time to steal our dreams from the back of our minds. What is Élodie's ultimate fantasy? Create and share her floral works with the rest of the world.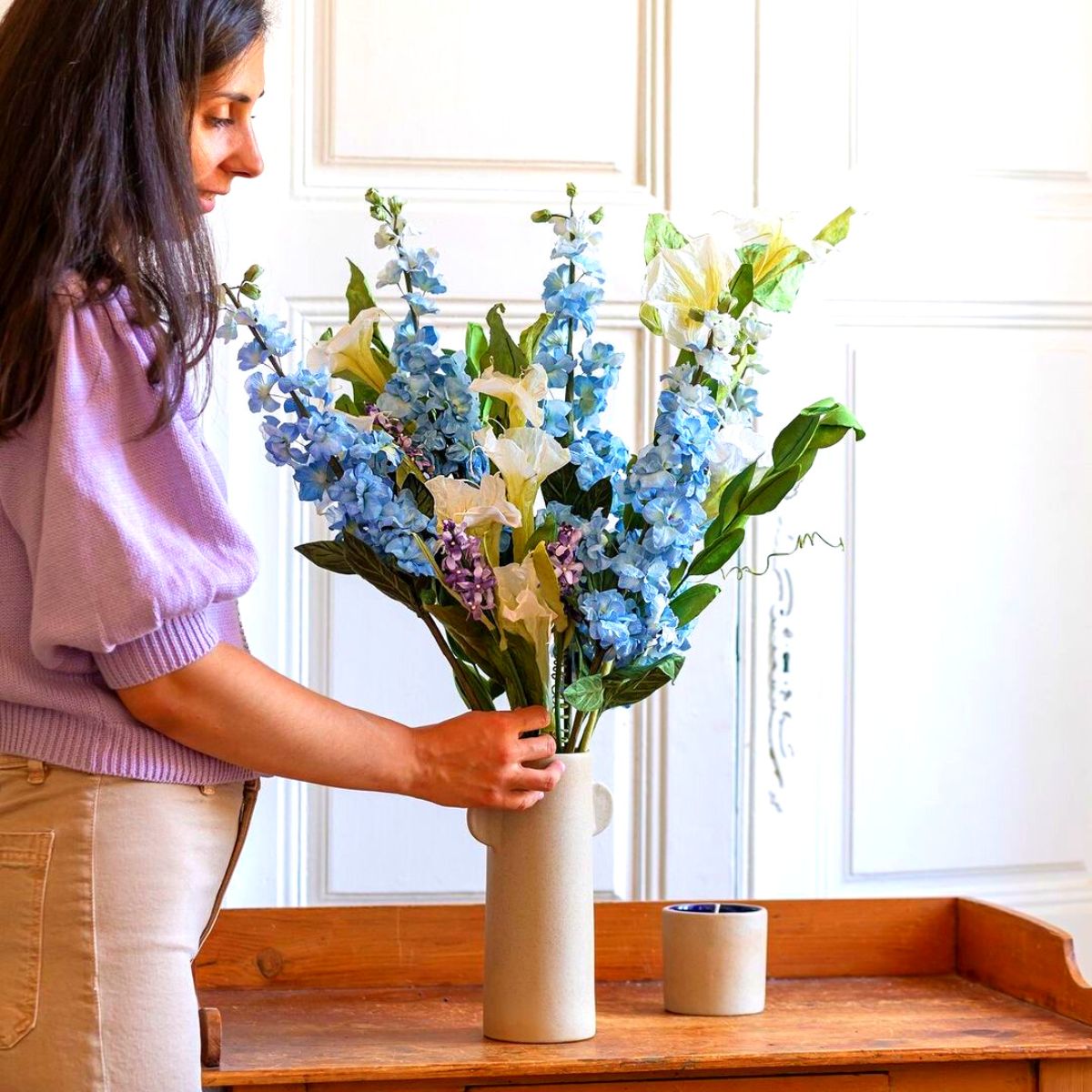 She shares how it was a vacation to Bangkok that sparked her desire in her to get started in the flower world and build around an exquisite product known as dried flowers. As part of her story, the floral designer expresses that during a bright morning in Bangkok, she visited Pak Khlong Talat, a large flower market, and here, wholesalers and resellers from all over the capital displayed flowers of all kinds, all colors, all shapes, and with unforgettable scents.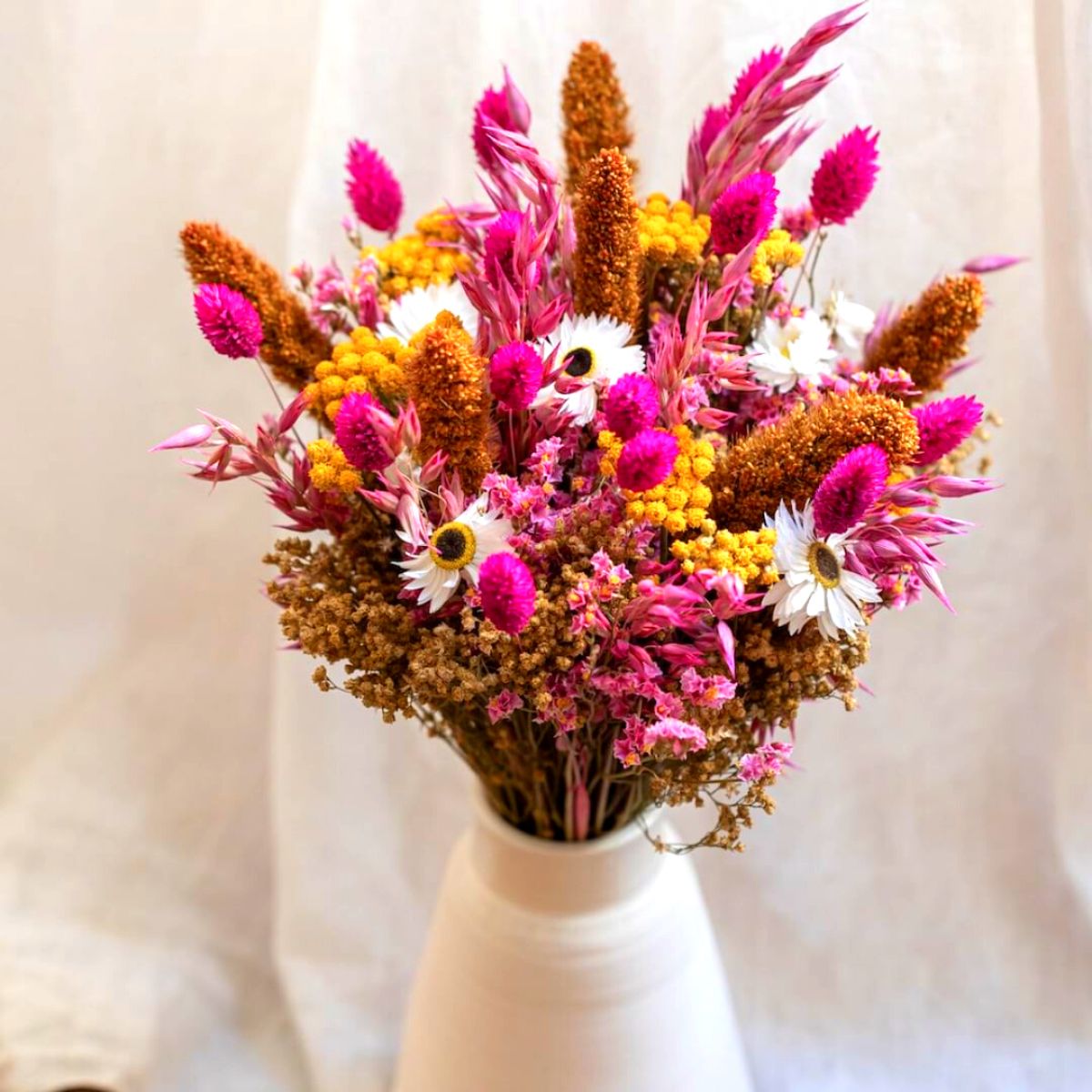 She remembers losing herself in the aisles of this market and coming across the corner reserved for dried flowers. Élodie then fell for a crown that brought a bohemian touch to her Parisian interior. Since then, she has created her universe around dried flowers, describing herself as passionate, creative, and above all versatile.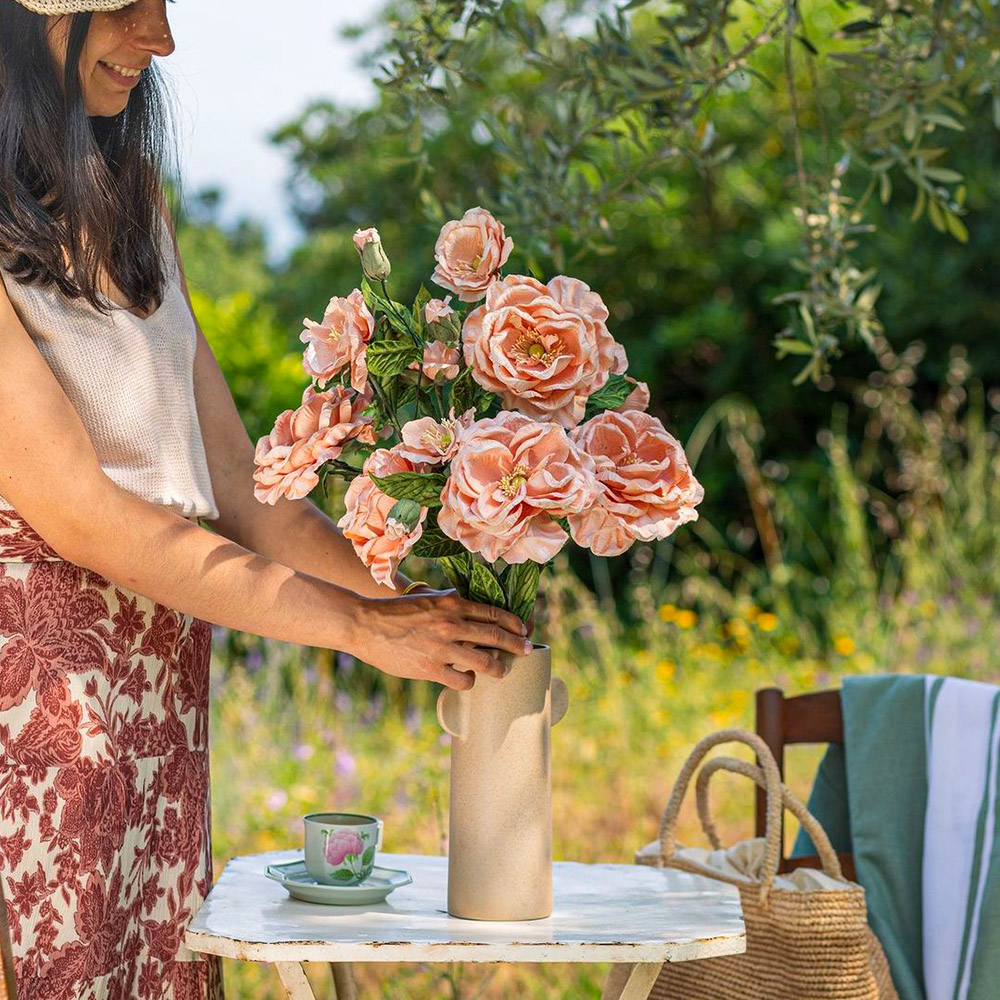 Flowrette - A Flower Universe With Three Important Goals
Commitment, creativity, and listening are three of Flowrette's main core values.
At Flowrette, Élodie and her team are dedicated to preserving European flowers. They only work with dried and preserved flowers, which do not fade and have a long lifespan, making the company very committed to what they do and offer to every single client.
The staff at Flowrette is constantly on the lookout for new types in order to provide their clients with unique compositions that they will only find at Flowrette. Élodie's universe is made up of works inspired by the seasons and her own ideas. Flowrette also has a mix of soft and natural colors used in every floral creation.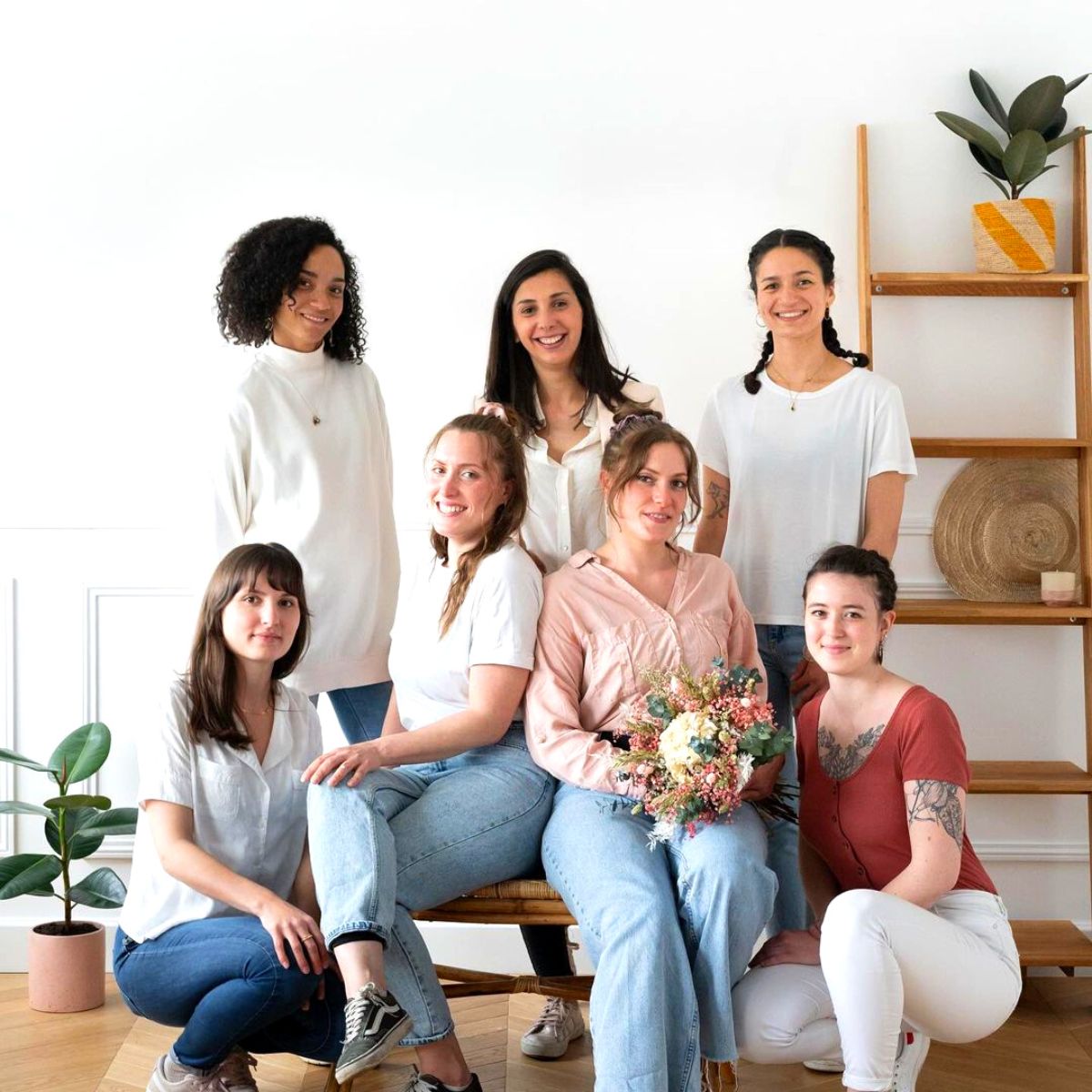 Lastly, Flowrette is made up of a small-scale, close-knit team. Working at Flowrette entails being driven and committed to meeting all of their clients' decorating needs. The entire team enjoys customer suggestions in order to lead them in improving and renewing every one of their unique collections.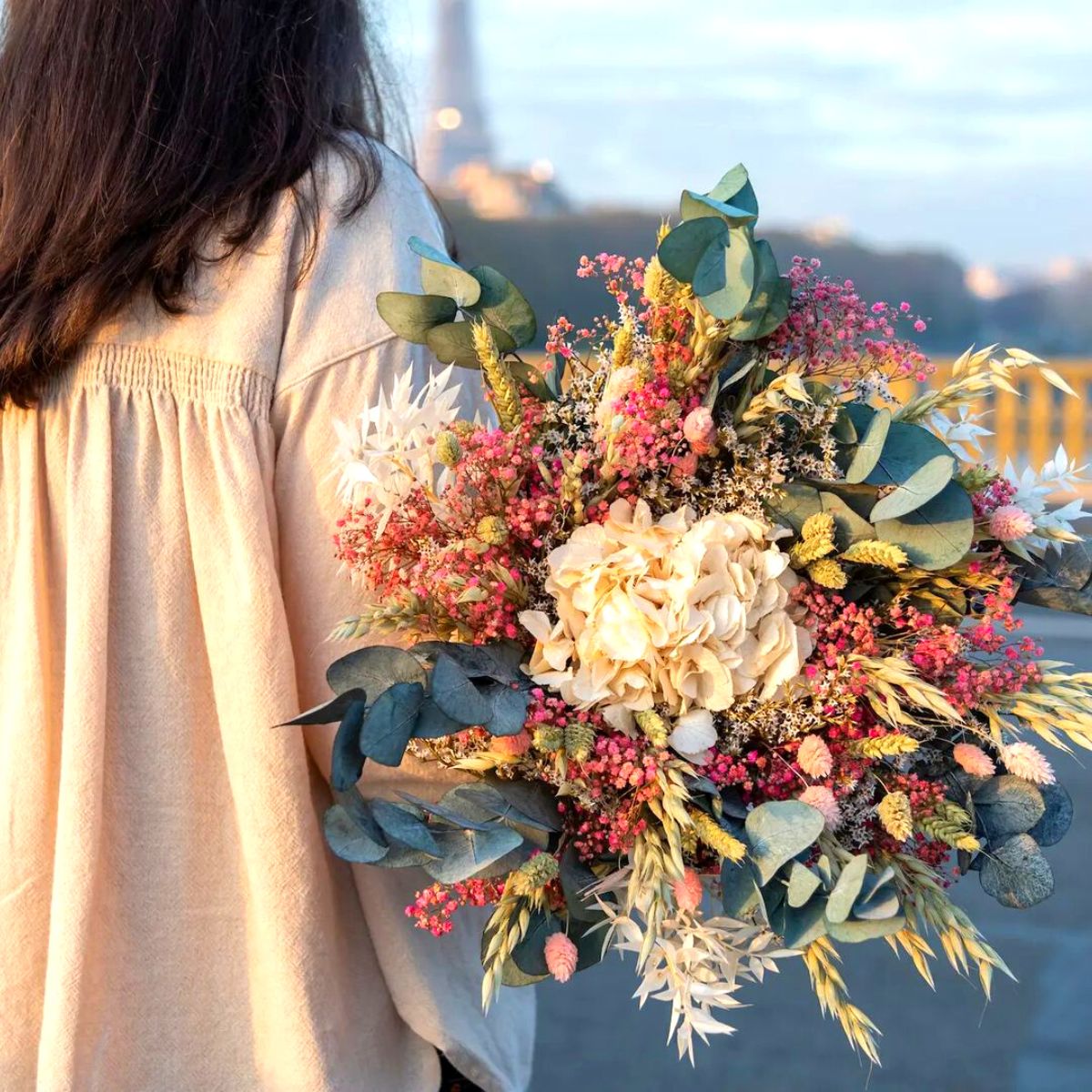 To know more about Élodie's creations and learn about other floral services she offers, visit Flowrette, you'll be amazed at what you'll see!
Photos by @flowrette_com.