Franceska McCaughan is an international flower designer providing turnkey floral solutions for luxury hotels and the artistic director behind The Hotel Florist. Her work has been featured worldwide in JW Marriott Hotels, Fairmont Hotels, Four Seasons Hotels, Hilton Hotels, and more. Learn all about her in this week's florist special.
Franceska McCaughan - The Mastermind Behind Hotel Floral Decorations
In 2015, Franceska McCaughan launched her own floral design business. Because she thought that's how every florist begins, Franceska initially worked as a wedding florist. Though it didn't take her long to realize that she didn't enjoy it, the 'Hotel Florist' as she is known nowadays, decided to specialize in high-end clientele and stop waiting for the next floral festival (Valentine's Day, Christmas, Easter, etc).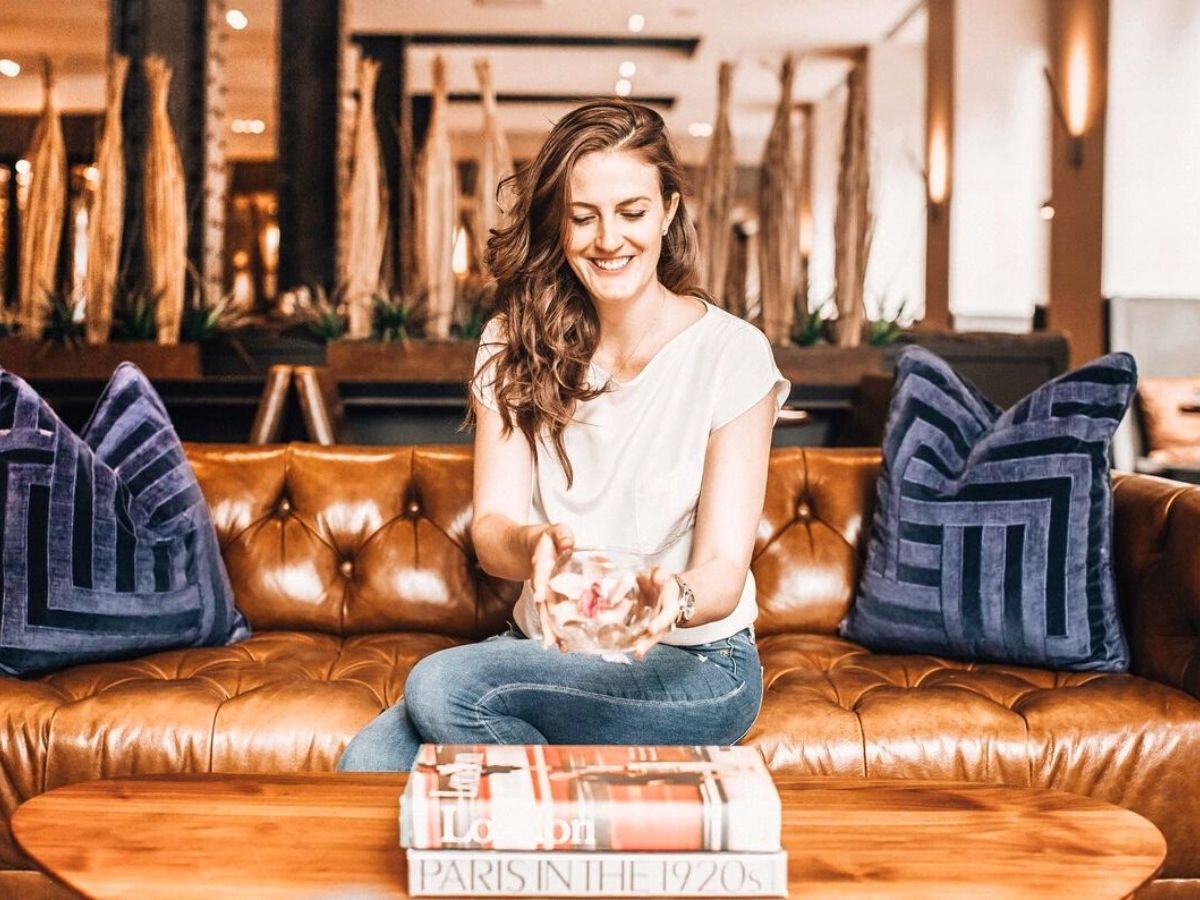 The high-end hotel decorator worked as a corporate, retail, and hotel florist, providing full-service floral arrangements to upscale lodgings like JW Marriott, Hilton, Fairmont, and Four Seasons as well as upscale companies like Chanel, and serving as the in-house florist for all of Tiffany & Co.'s Texas shops.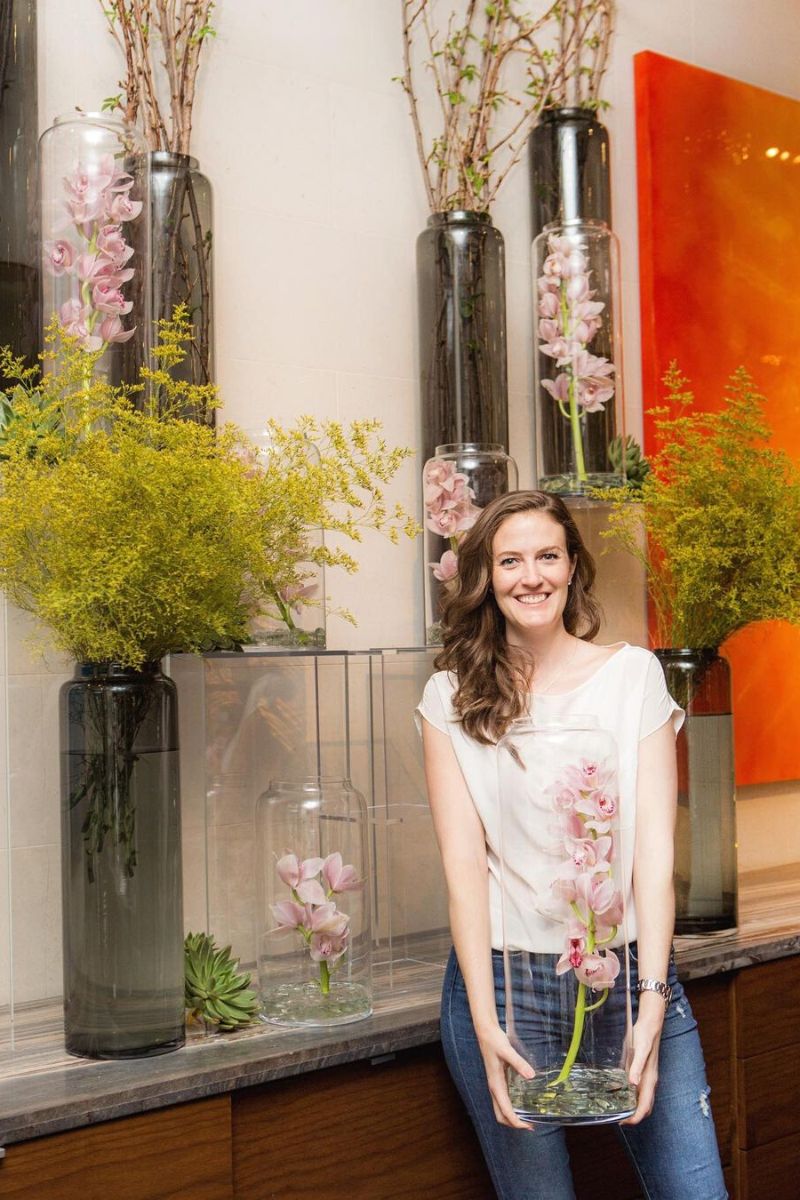 It was at this point that her entire life changed and her business 'The Hotel Florist' was born. On her website, she teaches everything about how to become a hotel florist decorator as well as several amazing courses and coaching to start along the way.
The Moment That Led Franceska McCaughan to Become The Hotel Florist
Franceska has always believed flower arrangements are extremely personal. Because of this, she then started her floral design company, 'Franzie's Flower Design', under the nickname 'Franzi'. After four years, McCaughan believed the company had outgrown the nickname because it was serving very well-known luxury hotels and other significant worldwide companies.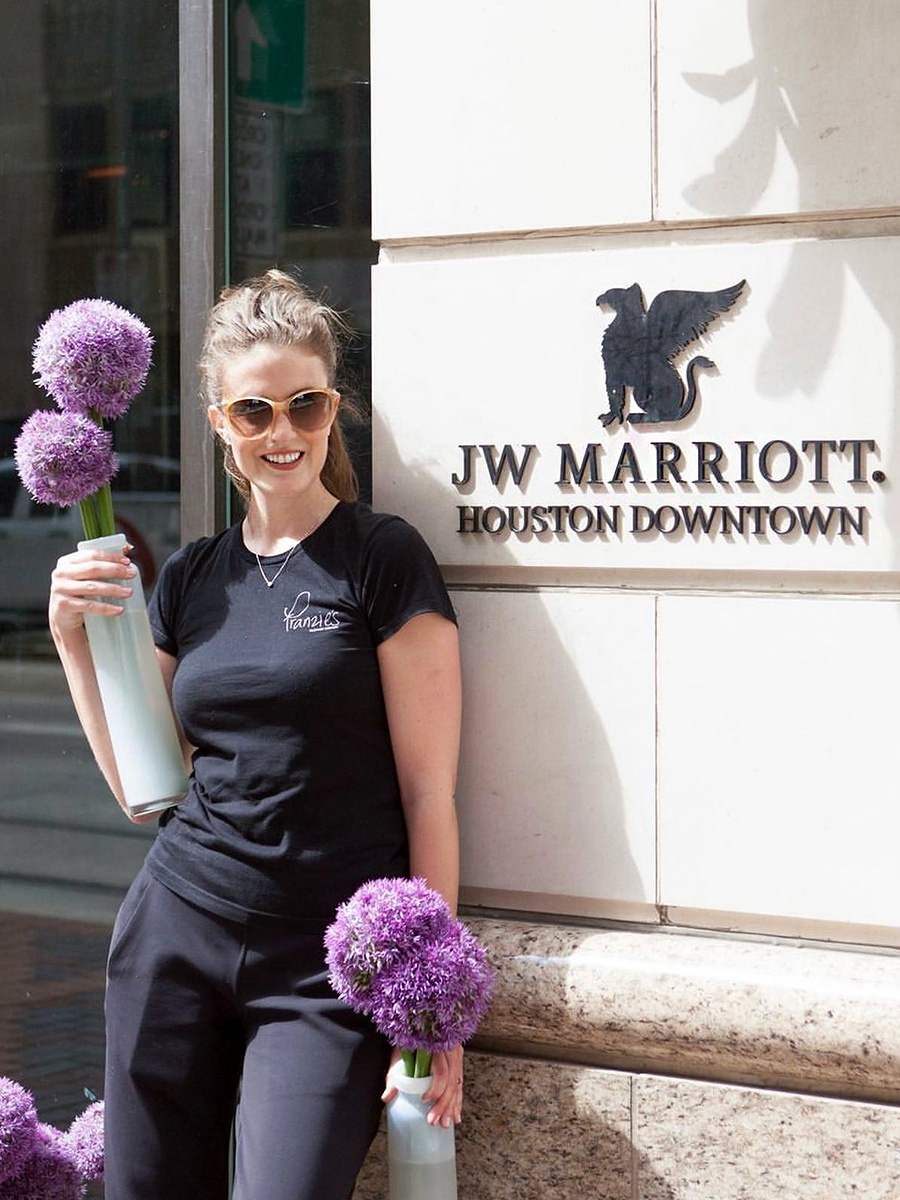 The Hotel Florist covered everything associated with hotels and flowers as she thought about applying all her experience and degree in Hotel and Restaurant Management as well as assessing her current clientele and scope. The Hotel Florist complemented the company's long-term objectives and effectively defined the brand by offering turnkey floral arrangements for five-star hotels.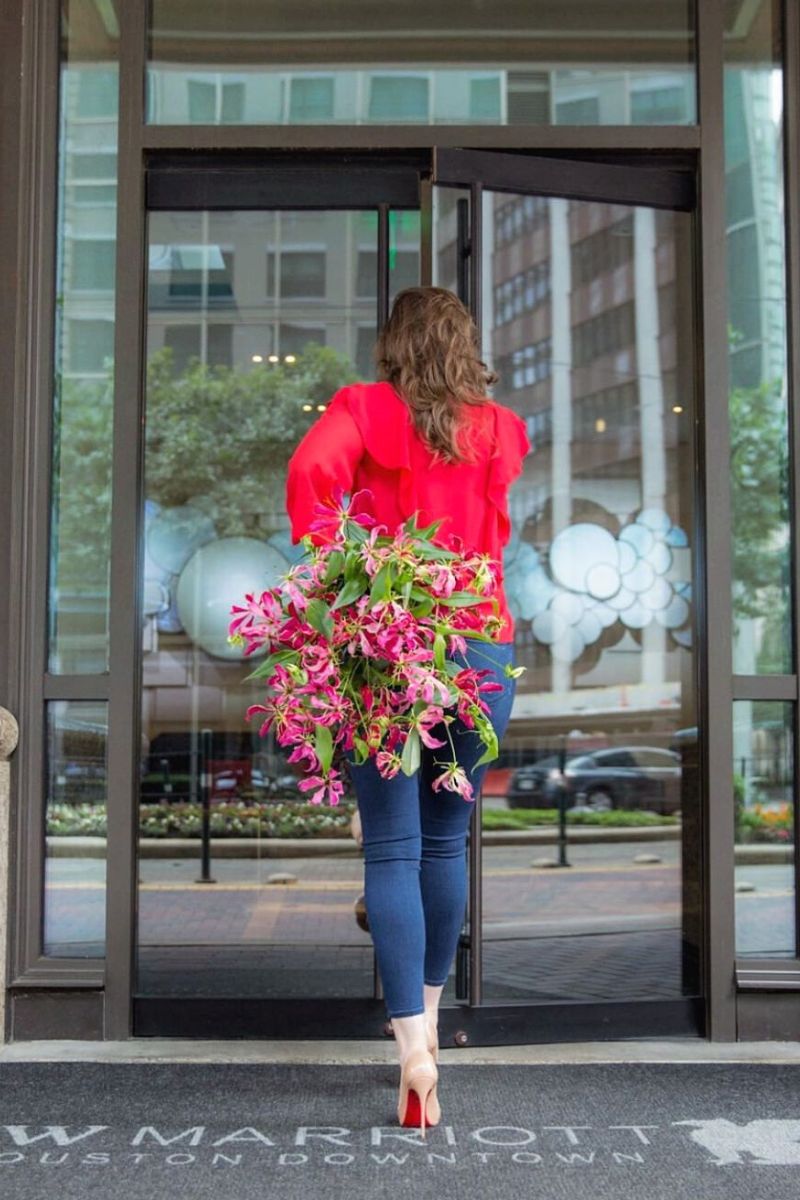 More of Her Background Story
In the United Arab Emirates, Franceska McCaughan found herself amid a desert trying to buy flowers from a man who didn't speak English out of a van off a sandy road while camels passed by. At this point, she quickly assumed that doing weddings was the only way a florist could earn money. She, therefore, performed weddings in Dubai, and a year after moving to Houston, Franceska decided to figure out how to expand her business without only doing weddings.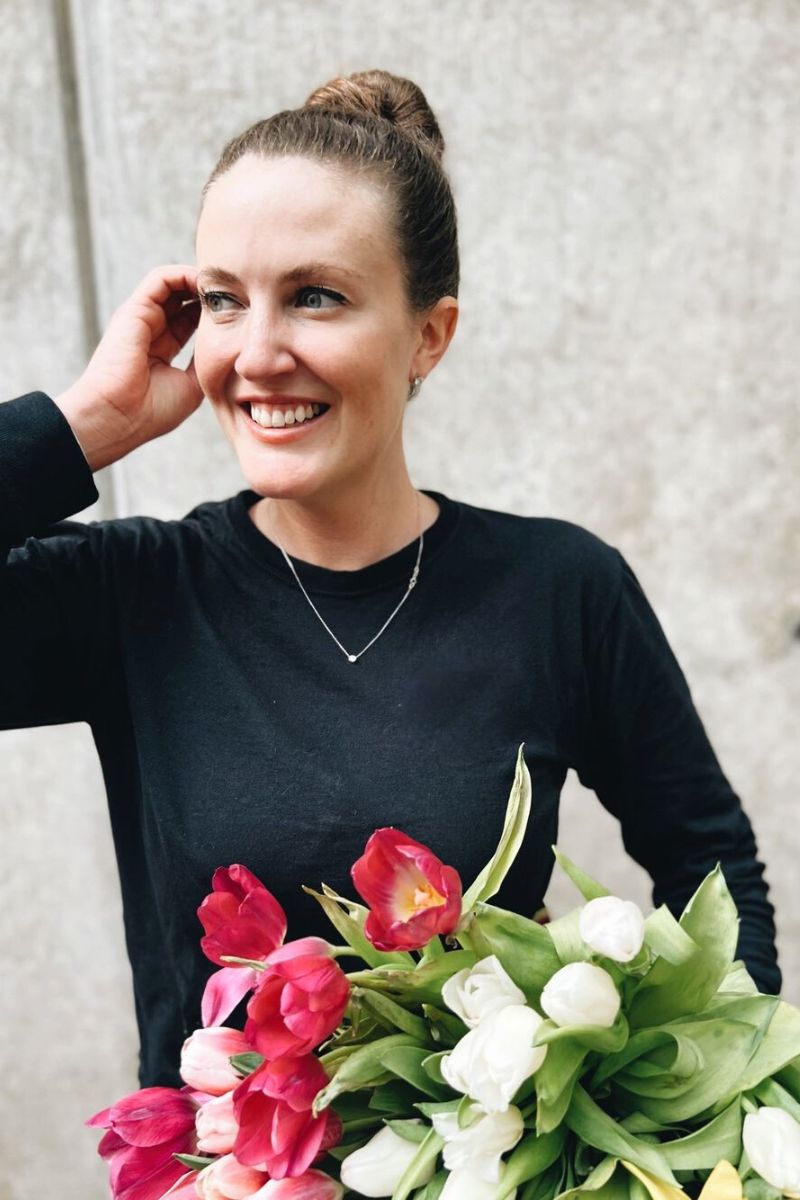 It was at this moment that she discovered how to generate steady $5k months through hotel partnerships. Nowadays, Franceska loves to share her knowledge and how she achieved this so you can do the same.
About The Hotel Florist
Franceska McCaghan believes your calling is there for a purpose. Those skills have been bestowed upon you for a reason and she wants to help you potentialize and expand them through her courses and coaching in her company 'The Hotel Florist'. The beauty of the floral design field is that there are so many chances to learn about and help a firm bring its products to market and you can achieve this and so much more through Franceska's services.
Franceska and her team's mission is to help florists create consistent $5k months with hotel partnerships so they don't have to depend on unstable wedding and event income. Besides this, the company supports florists jumping from freebie to course without seeing tangible results by providing a proven road map to consistent income and support to get you there.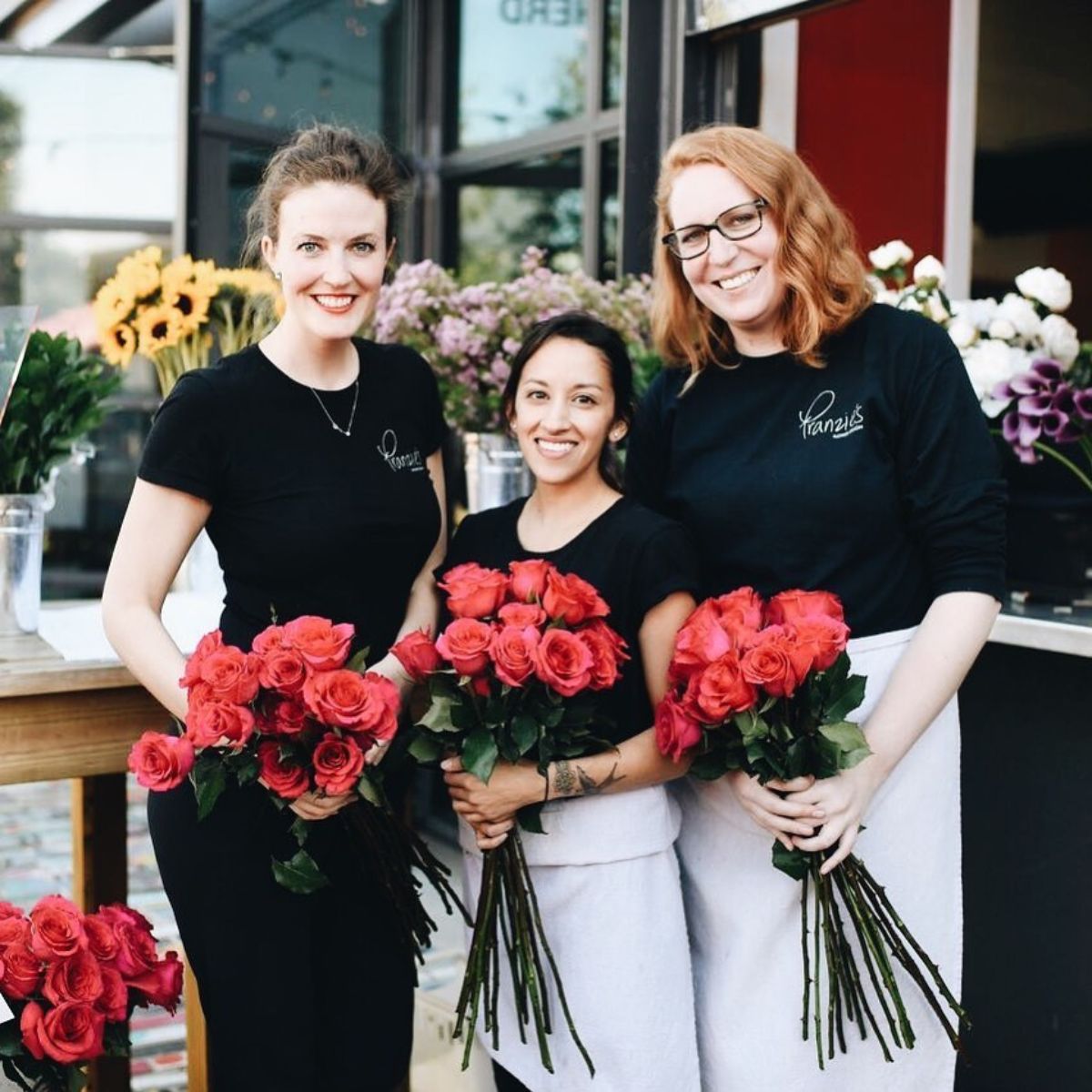 The Hotel Florist is helping floral designers unlock their potential and take back their day by building a business that runs on autopilot with evergreen revenue streams and automation successfully helping them reach their dream goals. So if you're ready to embark on the hotel journey with Franceska, you can check out her courses and coaching to start today!
Photos by The Hotel Florist.